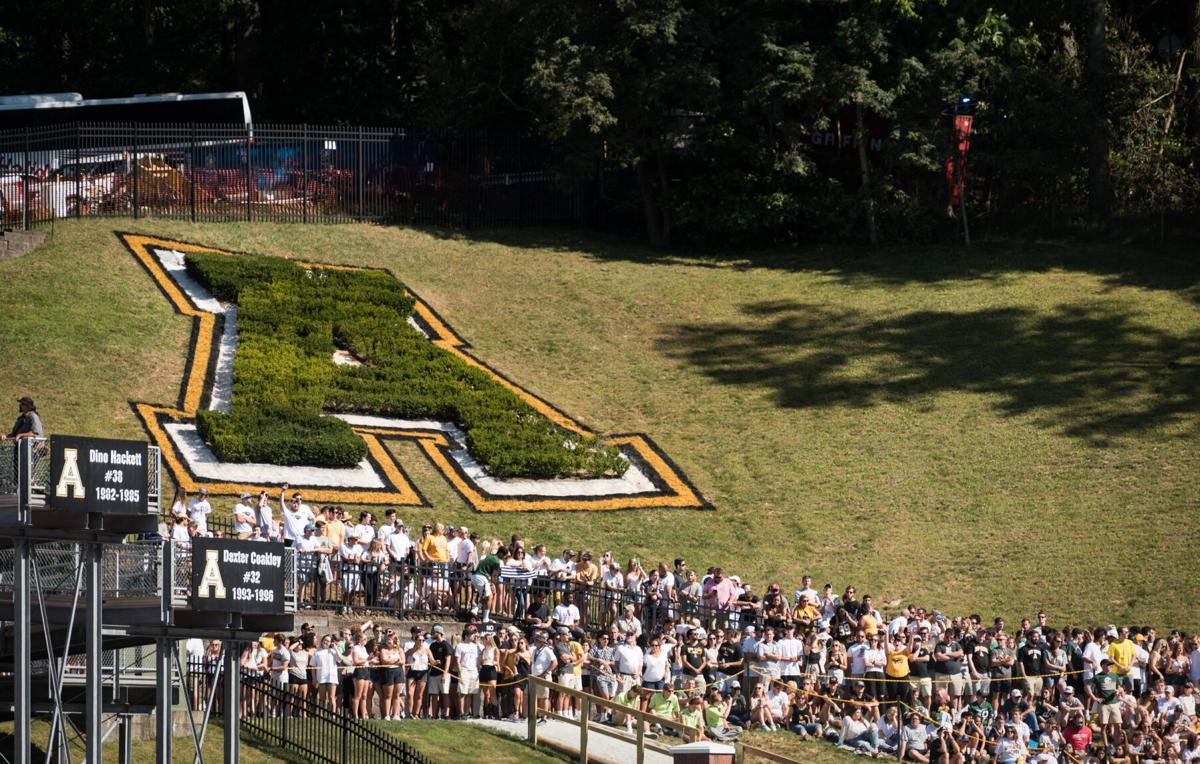 Appalachian State has run out of non-conference opponents from its original football schedule.
Massachusetts, which was slated to play at Kidd Brewer Stadium on Sept. 26, has called off its 2020 football season in hopes that it can play in the spring semester.
"After consulting with university, state and public health officials, we have made the difficult decision to cancel the 2020 UMass football season," Athletics Director Ryan Bamford said in a news release. "… The continuing challenges surrounding the COVID-19 pandemic posed too great of a risk, and we reached the conclusion that attempting to play a season would not have placed the members of our program in the safest situation possible."
App State's three other non-conference games had already been removed from the schedule:
• The Big Ten (Wisconsin) announced its teams would not play fall sports.
• The MEAC (Morgan State) canceled its football season.
• Wake Forest and App State agreed to a future three-game series and postponed this season's meeting.
According to a tweet from App State spokesman Joey Jones, "App State is actively seeking opponents to fill the schedule. It remains a fluid situation." 
UMass is the second FBS independent to call off its season, joining Connecticut.