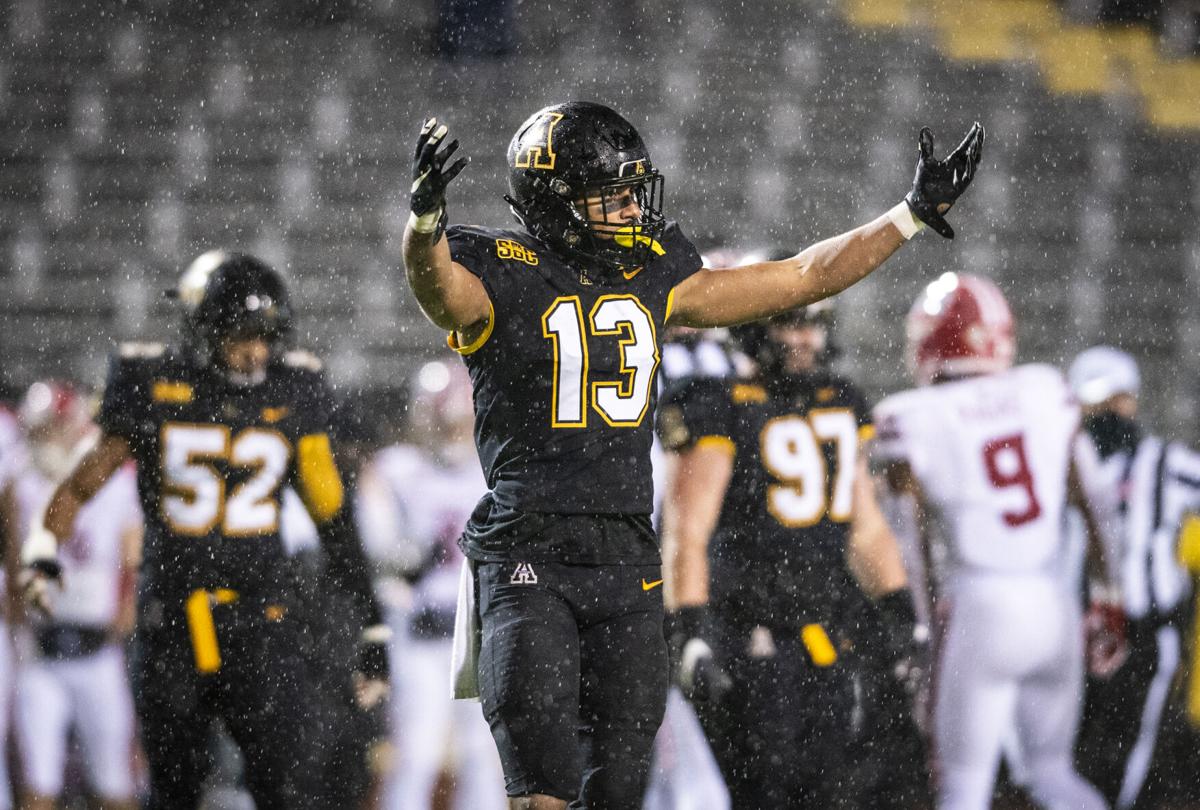 The extra eligibility given to college football players acted as a gift for Appalachian State.
Thirteen are back, most of whom were starters or major contributors, helping to keep high expectations rolling as the Mountaineers sit halfway through spring practices.
Two of those players are Kaiden Smith and Thomas Hennigan, back to contribute one final season with App State. Smith, from Lawrenceville, Ga., is a safety who got his first chance to start last season and relished it. Hennigan, from Greensboro and Northwest Guilford, is a wide receiver who's been a go-to set of hands for the offense since 2017.
Here were their thoughts on the decision to come back and more.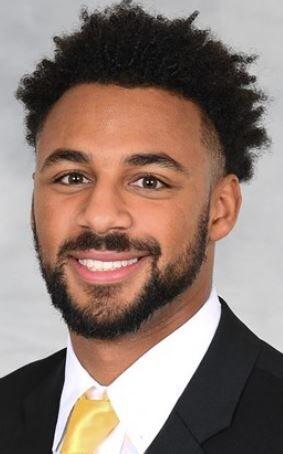 Smith: It was a lot of things. I could probably talk for like 20 minutes about that. During the season, once it became known that we could come back, the coaches and everybody were, of course, trying to figure all that stuff out. And during the season, I had no idea. I truly told people I don't know what I'm going to do because I didn't know. I had a lot on my plate as far as academics and football and all of that. Closer and closer toward the end of the year, I kind of realized that everything in my life, whether that was wanting to pursue a career in journalism, if I did want to try to take a shot at going to the NFL, everything was just pointing to me coming back, so it wasn't just one thing at all. I had to have a lot of conversations with my mother and some of my other teammates. Pretty much every aspect of my life whether it was socially, football, academically, other things I wanted to do, everything was just pointing toward coming back as being the best option.
Hennigan: It was a mixture of things for me. Obviously, last year didn't go the way we wanted as a team, and that's not how we wanted to end it. We wanted to end everything with a championship because that's just what we had become accustomed to. And then also for me personally, I played the bulk of last year with a pulled hamstring. I just wasn't able to play the game that I know I was capable pf playing. And then going out there in the bowl game and Georgia Southern, starting to play my type of football again, I just kind of really wanted another shot to do it one last time. Stay healthy throughout the entirety of the year and not just have two games really where I was back to my normal self like the first three games of the year. And then on top of that, having other guys on the team who I'm really close with ultimately making the decision to come back, too, it was just kind of that mixture of things that wanted me back here.
On the coaching staff
Smith (safeties coach David Lockwood is new): Coach Lock is great. Turnover is nothing new here. It's just what comes with success, being a good football team. A few coaches are going to come and go. It's definitely been nice. … There are pros and cons to having coaches come in and out, and one of the pros is you just get a different mind every year. I've had four safeties coaches and learned a little bit from each one. It's definitely been exciting learning some new things from Coach and how he takes the game and how he looks at the game differently than other coaches, and just adding that to my mental capacity and just different ways to approach the game and different techniques and different ways to attack the offense.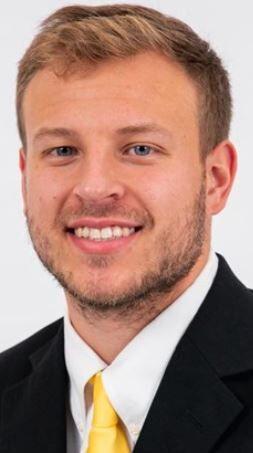 Hennigan (offensive staff similar; coordinator Frank Ponce returns for a second stint at App State): It's been big. Because you know, it was the first time in the last two or three seasons where we can finally build on what we learned last year instead of going through the entire spring and installing and we're trying to understand each other and try to get a feel for how coaches are going to coach. Instead of trying to figure all that out, you're putting together advanced game plans and different type of stuff. Obviously it's a little bit of a change having the new quarterback but in terms of getting to know the coaches and the system, it's very familiar to a lot of these older guys because we've done it for so many years now. And it's going to show on the field on Saturdays. ... to be able to, with the same head coach and everything, put back-to-back seasons all striving toward the same thing and not starting from scratch.
On advice to their freshmen selves
Smith: I did a pretty good job of taking my own advice. But I would tell my freshman self to stay with the process. My freshman year I battled a fair share of injuries. Just tell him to stay consistent, to stay on the right track, and even though things might get bad as far as injuries go, academically might get stressful, just stay the course. And just let everything play out and don't try too hard to make things work out for yourself. Just stay the course and let things workout the way they will. And I think that's what I've done since I've been here, whether that's me being in more of a backup role and having to wait my turn and do what I have to do. I'd also just tell myself to be more than just an athlete and do as much as I can off the field just to make myself happy and just advance myself in that stage as well, and I feel like I've done that too.
Hennigan: If I could've told myself freshman year anything, it would've probably been take care of your body because you're going to be going for a long time. That's probably what the biggest thing would've been.
On thoughts of transferring
Smith: For sure. Any athlete, it's crossed their mind for sure. The thing that saved me was just the friendships and the bonds I built with the people that were here. I got so close to my roommates and my teammates that I couldn't see myself anywhere else, no matter how the circumstances were. As far as playing time goes, I saw the process of how a lot of people had to wait their turn. When I got here, people who started had to do the same thing. We just had such a talented DB group as a whole, a lot of people had to wait their turn. People who are in the NFL right now had to wait their turn. So I just had that in my mind. … My freshman year was definitely tough and that was definitely a thing that went through my mind. I was hurt. I was wearing No. 36 — I didn't like my number — bunch of little stuff just adds up. It was definitely hard, it was definitely a rough year for me, but I'm more than thankful that I stayed with the process and had my friends and roommates and teammates around me who were just constantly making things better, whether they knew that or not.