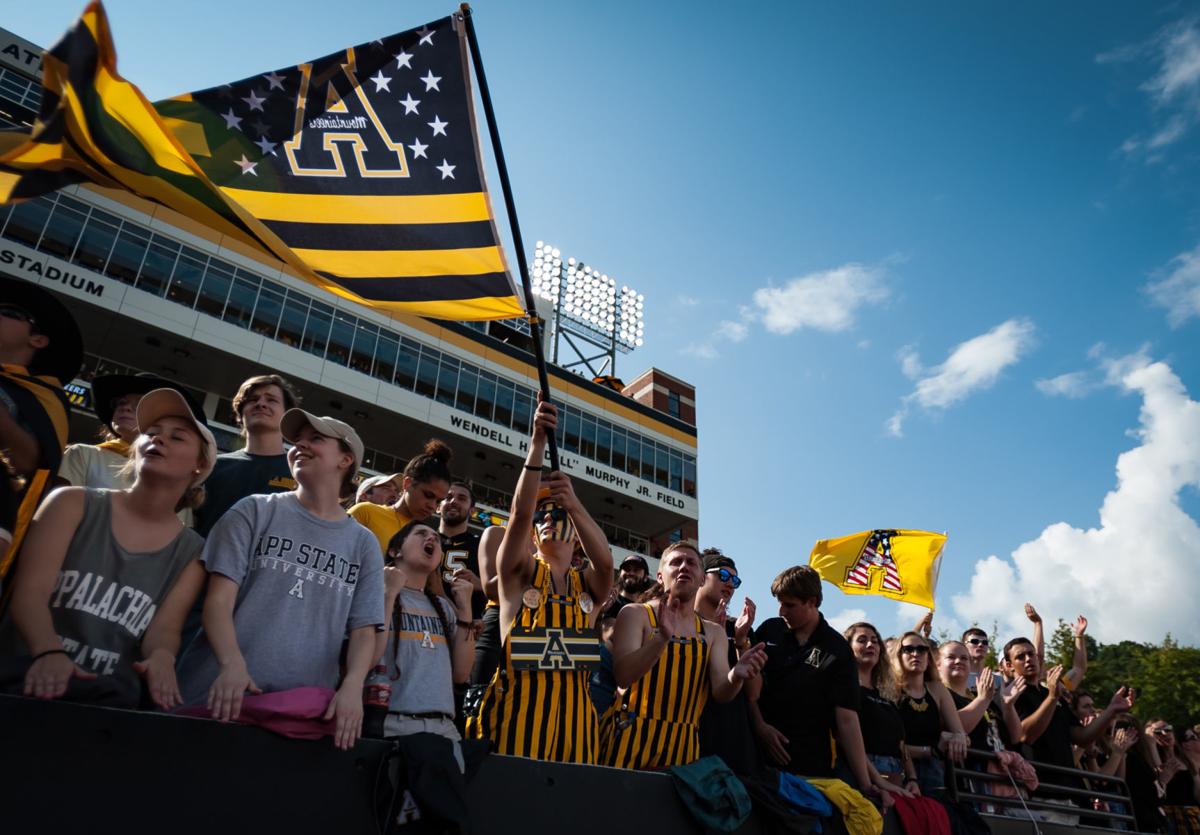 When Appalachian State cut three of its sponsored sports at the end of May, it did so to save the athletics department roughly $1 million.
Three men's programs — indoor track and field, soccer and tennis — became casualties of COVID-19's financial strain on college sports, dropping App State's total from 20 sports to 17. 
But when it comes to considering the money saved inside the athletics department, it also comes with an inherent omission of the bigger picture. And while this looks like three unprofitable programs being removed from athletics' operating budget, it's likely removing a solid chunk of profit from the university as a whole.
"The correct question for when you're cutting anything from a university is not what does it do for that department's budget, but what does it do for the financial health, the overall health of the university?" said Andy Schwarz, a sports economist based in California and a partner at consulting form OSKR. " ... I can't make an outsider's assessment of how important these sports are to the psyche of App State. But I can tell you how I can tell you, at least in bold, broad strokes what it means for the financial health of the university."
Using App State athletics' most recent financial numbers — the NCAA financial report for fiscal year 2019 — those three sports operated at deficits. Soccer had operating expenses of $607,047 while bringing in $44,548 in revenue. Tennis expenses were $227,361 with revenue of $11,659. And indoor track and field couldn't be calculated because it's lumped together with cross country and outdoor track and field.
Schwarz ran that financial report through his analysis. In short, his process shifts focus away from the athletics department budget, with its mixture of real money and intra-university payments, and focuses more on the money coming in or leaving the university as a whole. Intra-university payments include student fees and financial aid, which Schwarz compared to moving money from the left pocket to the right pocket in a pair of pants.
Through that, Schwarz projected that the three programs brought in roughly $400,000 to Appalachian State through items like the tuition being paid by student-athletes.
Now, Schwarz points out that his breakdown has built-in assumptions — that all student-athletes will leave now that their sport is cut, that the value listed for a scholarship is the same amount being paid by all student-athletes and that App State will now be under capacity for the next couple years due to the loss of future student-athletes for the cut sport.
"It's an outsider's view of what the managerial accounting should say," Schwarz said. "It's probably sitting on the other pole, like I know they're wrong and I'm probably wrong too in the opposite direction.
"The truth is in the middle, but I think the truth ends up being closer to what I'm saying."
With indoor track and field's situation, Schwarz mentioned it's likely saving a bit of money or at the least broken even. Since no coaches were fired and all athletes will participate in either cross country and/or outdoor track, savings were likely realized in cutting travel to indoor meets.
But App State's soccer and tennis teams featured a heavy presence of international students – seven for soccer and six for tennis – most of whom are likely paying full tuition. In 2019, the NCAA Report said App State offered a total of 7.66 scholarships for soccer and 3.19 for tennis.
There's also the loss of distribution money from the NCAA, which pays member schools roughly $36,500 for every sponsored program above 13, as well as the distribution multiplier based off of the total number of athletics grant by an institution. The cut of these three programs will mean $206,340 less will come to App State in next year's distribution.
So while this move will save money in App State athletics' books once all the student-athletes transfer and/or complete their degrees (Appalachian opted to honor the scholarships of all who wanted to stay, as well as the first year of incoming recruits), the cuts are a decision that creates a financial ripple throughout the campus.
"We're going to do more with less, like we always have," App State athletics director Doug Gillin said when the program cuts were announced. "And we're going to have to do more with a lot less."
Be the first to know
Get local news delivered to your inbox!