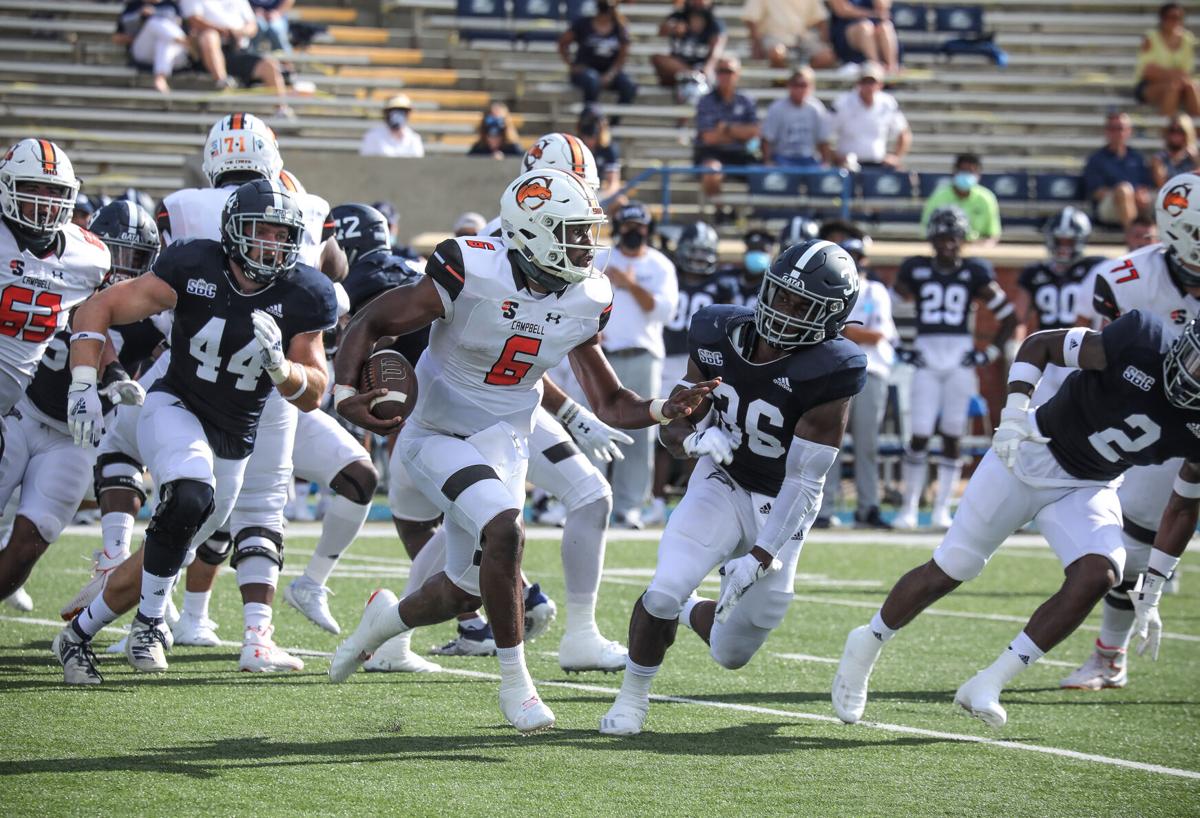 Campbell football will make back-to-back visits to this area over the next two weeks, taking on Appalachian State and Wake Forest in back-to-back games. 
The Camels are in just their third season of scholarship play in the NCAA's Football Championship Subdivision.
Five things to know about Campbell:
Program background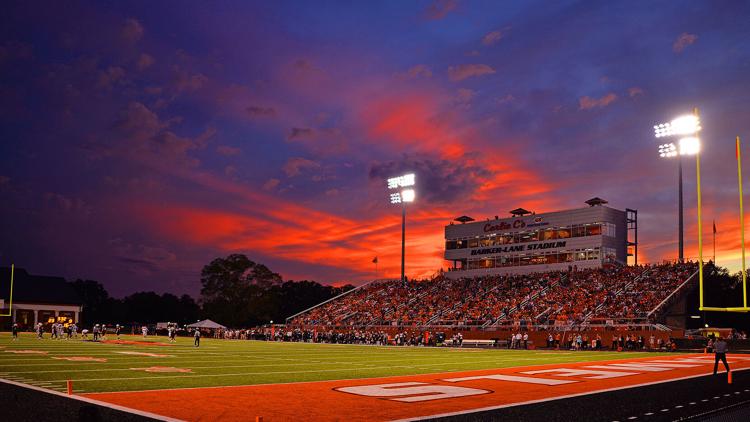 This is the second installment of the Campbell football program.
The school started playing football as a junior college in 1925, registering a few state titles before the program was halted for World War II. Campbell played for a few seasons after the war, but the program was shuttered after the 1950 season.
Campbell announced in 2006 that it would restart football. The team plays in Barker-Lane Stadium, which opened in 2008 to mark the team's first modern football season. Its capacity is 5,500, and the stadium has been upgraded. The press tower was completed in 2013, and a sports performance center was added in 2015.
Campbell's athletics department reported totals of $26.7 million each in revenue and expenses in 2018-19, according to the U.S. Department of Education's Equity in Athletics database. Campbell listed $5.3 million each in revenue and expenses for its football program. 
By comparison, Appalachian State's budget totaled $28.4 million ($9.4 million for football), and Wake Forest's budget totaled $76.5 million ($26.7 million in revenue and $21.4 million in expenses for football).
On the Camels' level
When Campbell football returned, it joined the FCS and played in the Pioneer Football League.
Campbell shifted to the Big South ahead of the 2018 season as it began providing scholarships. The Camels have gone 6-5 during the last two seasons, including a 3-3 mark in 2019 conference play.
Campbell has gone .500 or better four times since football resumed in 2008, but it has achieved that mark in each of the last three seasons.
Head coach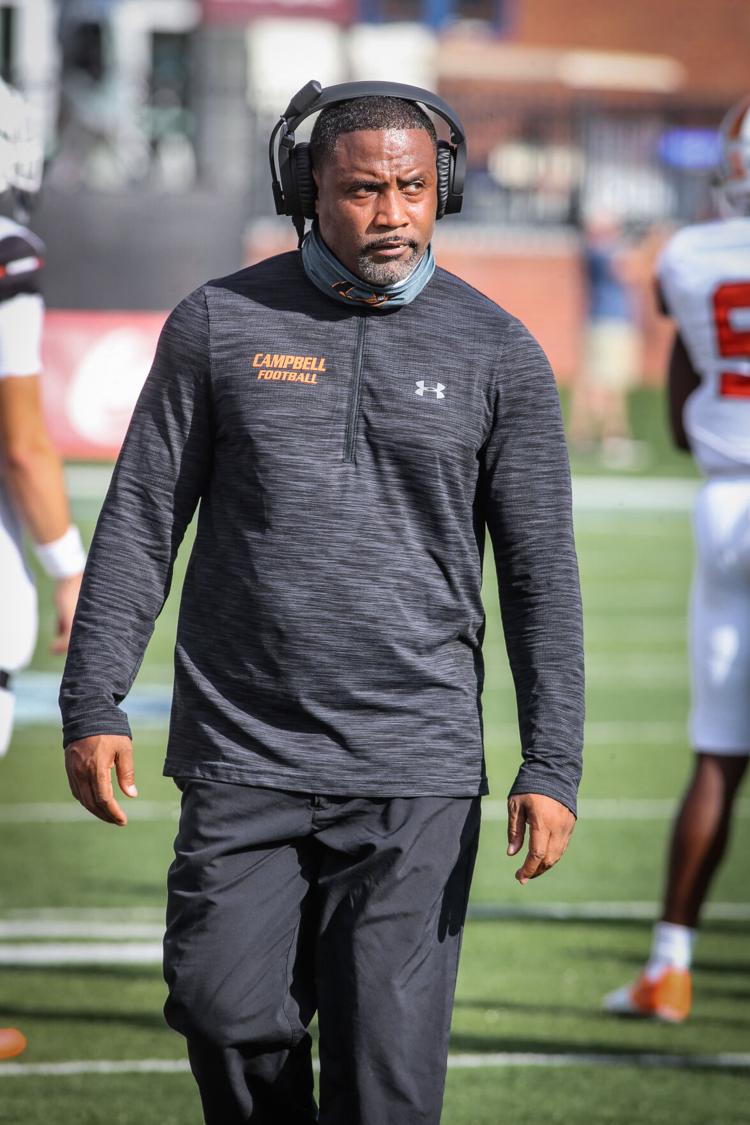 Mike Minter isn't new around Campbell, but it's always worth pointing out his football resume.
Minter, a Carolina Panther from 1997 to 2006, is a former second-round pick who played college football at Nebraska. He was a starter on the 1995 national championship team under Coach Tom Osborne.
He started his college coaching career as an assistant at Johnson C. Smith in 2011, joining the Liberty staff the next season. Minter was named the Camels head coach in 2013, replacing Dale Steele. Steele is currently at East Carolina as director of football administration.
A pair of NFL prospects
The Camels sent their first two players to the NFL in 2016.
After that year's draft, Greg Milhouse Jr. and Daniel Dillon were picked up as undrafted free agents. Millhouse, a defensive lineman, joined the New York Giants. Dillon, a long snapper, was picked up by the Arizona Cardinals.
Millhouse was a defensive quality control coach for Campbell last season.
How they've fared in 2020
When the Big South decided, as some other conferences did, to push its fall sports to the spring, it allowed member schools to play up to four non-conference games.
So Campbell pieced together a four-game fall schedule that features three Sun Belt teams.
The Camels nearly beat a depleted Georgia Southern team, which was missing 33 players, in a 27-26 loss. That was followed by a 43-21 loss to Coastal Carolina.
Be the first to know
Get local news delivered to your inbox!