BOONE — Thomas Hennigan claimed the first space on the senior day bingo card.
The Appalachian State wide receiver has starred in Boone essentially from the day he arrived in 2017. And against Georgia Southern on Saturday, he turned App State's first offensive snap into a moment he's provided plenty of times before.
Hennigan hauled in a catch, getting the ball just ahead of the first-down marker and pushing his way with a tackler on him into an 18-yard gain.
The 27-3 victory for App State over their bitter rival gave the Mountaineers 10 victories in the regular season on the way to their rematch at Louisiana next week in the Sun Belt Conference championship game next weekend.
But mainly it served as a coronation for a senior class that has been part of 62 victories so far and four conference championships. Hennigan is a shining example for a group that consisted of 14 super seniors and 28 overall: he'll leave App State as the career leader in receptions, with 231 so far and two games to go.
"We all took a gamble," Hennigan said, who scored a touchdown and registered 111 yards on three catches, talking about the senior's decision after 2020. "Like no one's body felt good last year, after, you know, senior year and here we are, and we also gamble to come back."
The gamble paid off for those who made the decision, with a potential conference-title game win and another bowl victory looming, but those guys rose up in waves on Saturday.
Demetrius Taylor, the hero of the 2019 victory against North Carolina, made a sack and forced a fumble that he recovered. Malik Williams scurried away from a defender just enough for a touchdown grab. Jalen Virgil registered his third career kickoff-return touchdown — the second time in as many games against the Eagles — to tie Darrynton Evans for the program record for kickoff touchdowns.
The top five tacklers for the Mountaineers — safety Kaiden Smith, linebacker D'Marco Jackson, defensive lineman Caleb Spurlin, linebacker Trey Cobb and safety Ryan Huff — are all seniors, some with the eligibility to come back and others not. Chandler Staton, the longtime placekicker, hit two field goals and became the school's all-time leading point scorer.
Hennigan's story is one of opportunity and talent matching at the perfect time. For other players like Smith, he had to wait a while for his turn. Stuck in one of the Mountaineers' consistent position groups, he waited behind future NFL safeties A.J. Howard and Josh Thomas and tried to start on special teams.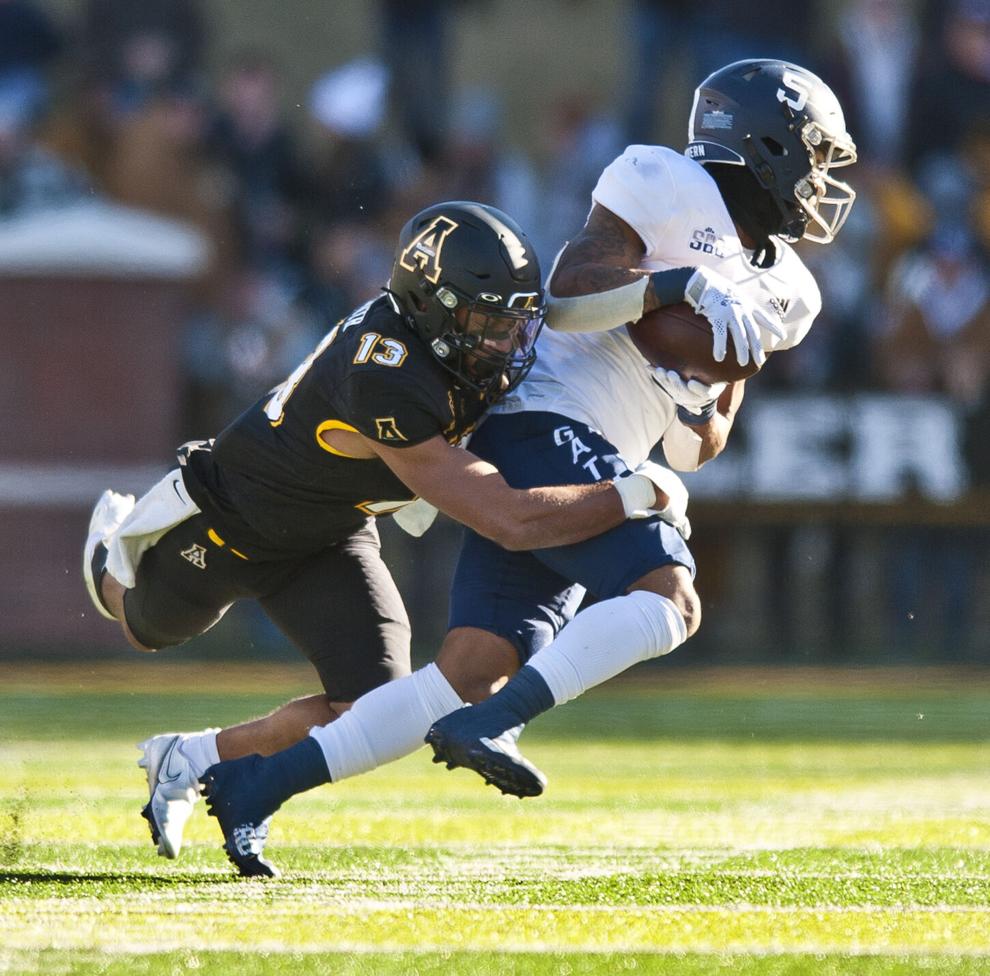 In 2020, his first chance to start, COVID-19 impacted the season for everyone. In 2021, when he opted to return for his extra year, he dealt with an Achilles injury in spring camp that nearly derailed him.
But like most of his playing time, he powered through. Smith had nine total tackles to lead the Mountaineers and start putting the bow on a career that's been hard earned.
"I tried to just focus on the game, stay locked in. But then once Thursday and Friday came around, and some people started saying 'Oh, this is the last time we'll do this at home, the last time we'll do that at home,' it definitely kind of sets in.
"So I was trying to stay super focused on the game plan. But I think the last two days, I've definitely tried to sit back and enjoy it for sure."
App State coach Shawn Clark has notched a double-digit victory season in his second year at the helm of his alma mater. His points hit a bit harder on senior day, as a former all-conference offensive lineman and 1998 graduate of the school who'd had his own senior day a few decades ago.
Clark mentioned the difficulty of saying goodbye to some of the guys, especially the ones that took the gamble that Hennigan mentioned.
"It's special. When you come here as the head football coach, you've got big shoes to fill," Clark said. "From Jerry Moore to Scott Satterfield to Eli Drinkwitz, but I'm Shawn Clark. And that's all I can be.
"The expectations are high. People say 'is there pressure?' There is pressure, but with pressure comes expectations. And our fan base can be very proud and appreciative of winning 10 games in the regular season. I'm not sure how many teams in college football can say that."
PHOTOS: Appalachian State beats Georgia Southern, 27-3
Georgia Southern Appalachian State football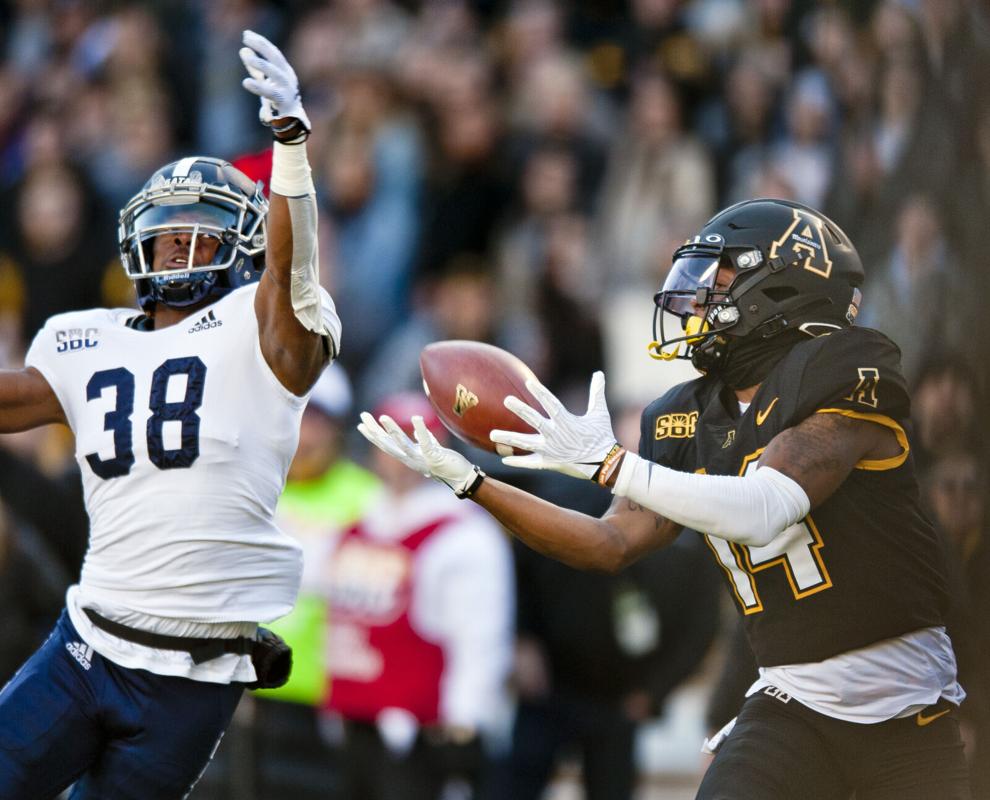 Georgia Southern Appalachian State football
Georgia Southern Appalachian State football
Georgia Southern Appalachian State football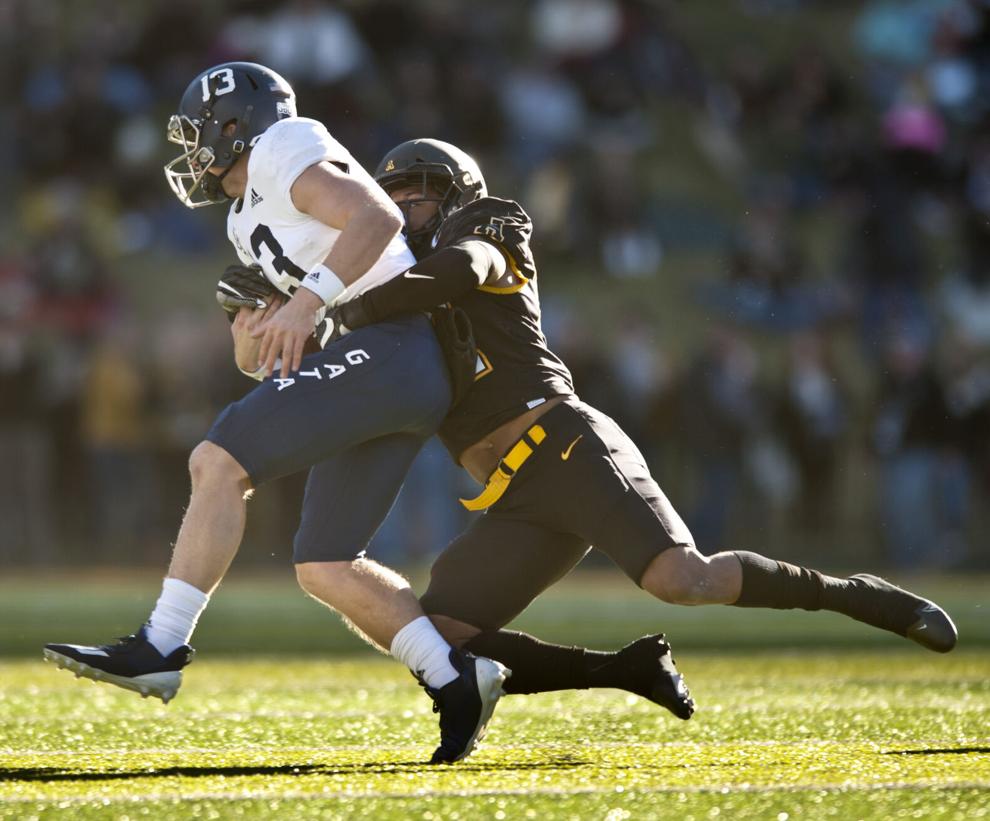 Georgia Southern Appalachian State football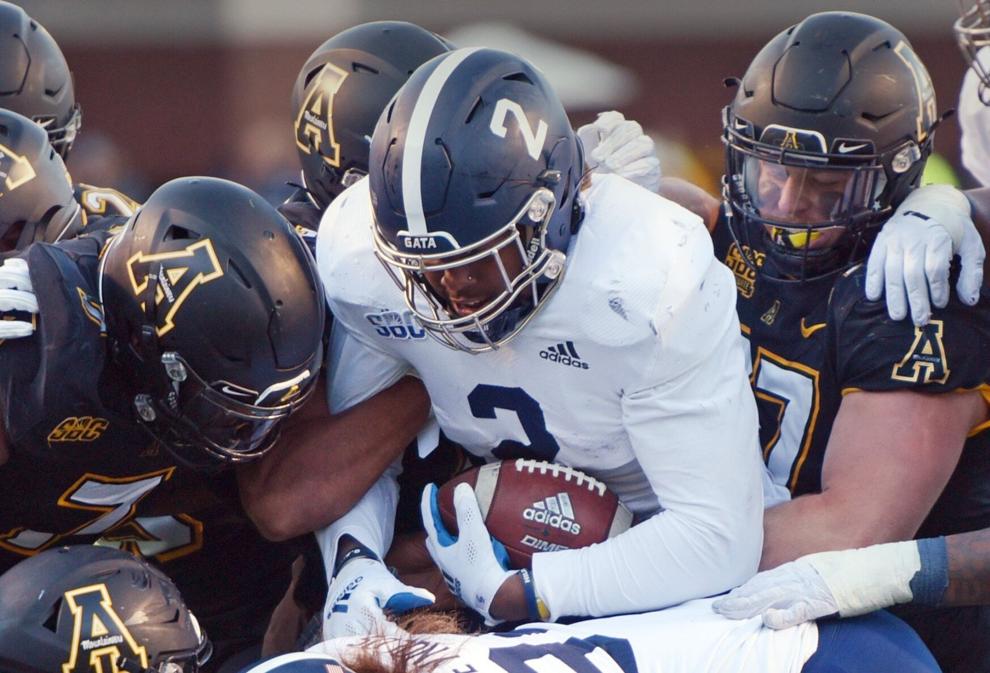 Georgia Southern Appalachian State football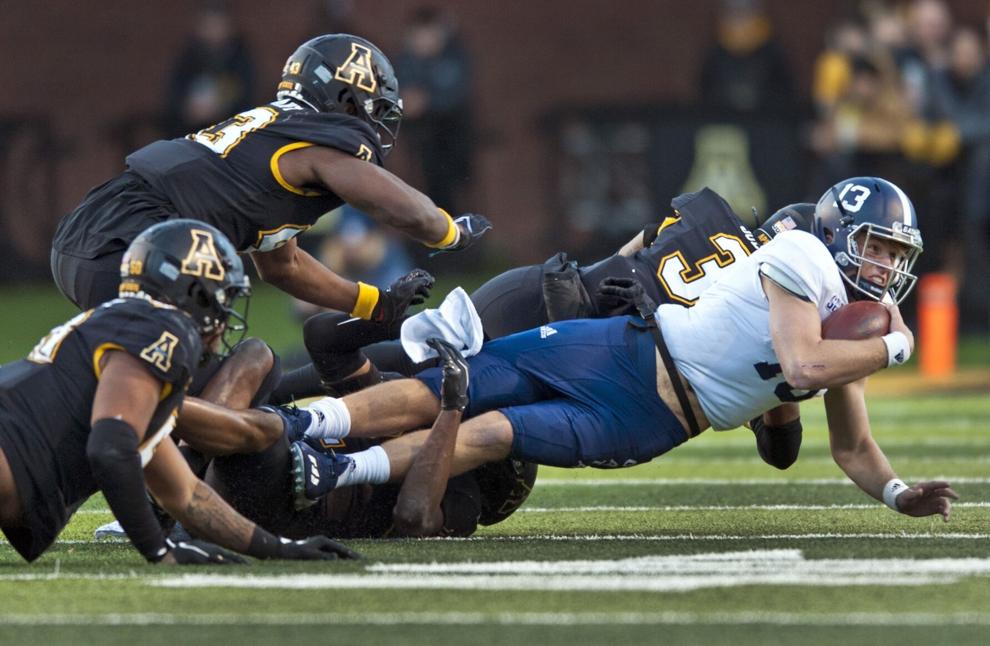 Georgia Southern Appalachian State football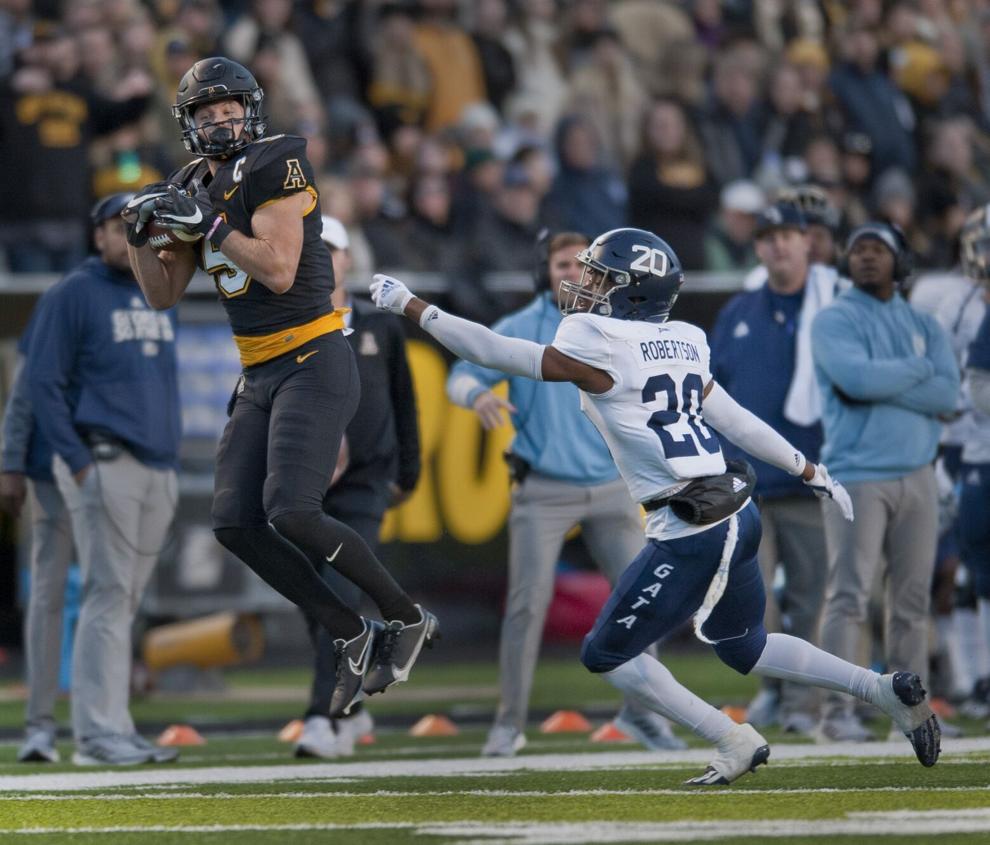 Georgia Southern Appalachian State football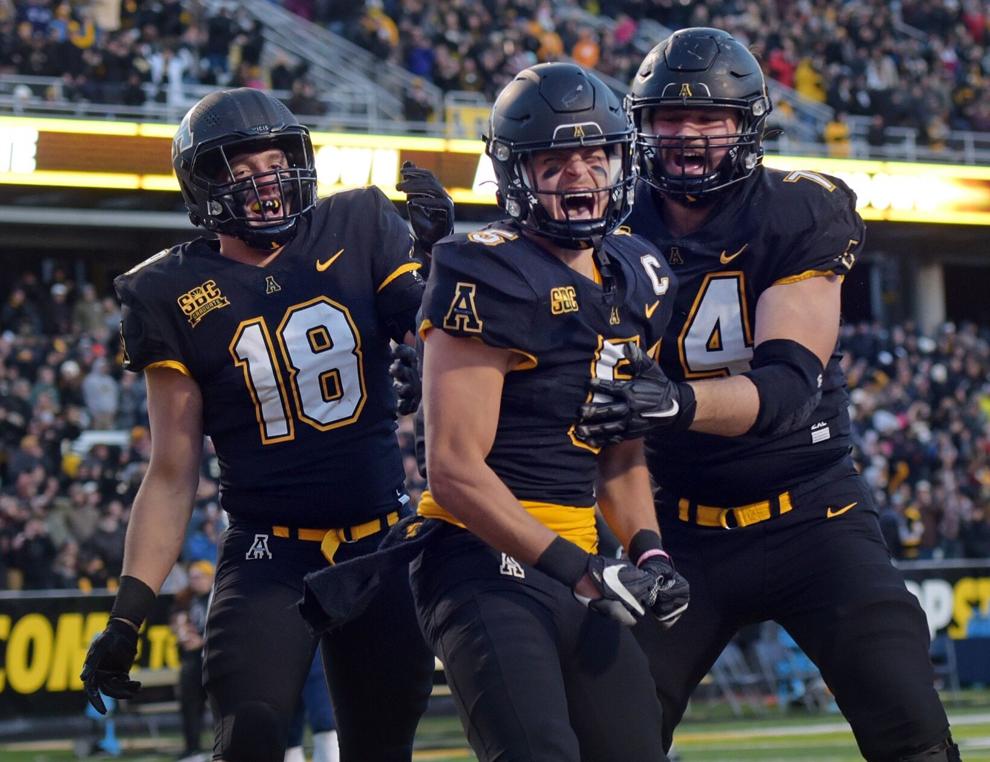 Georgia Southern Appalachian State football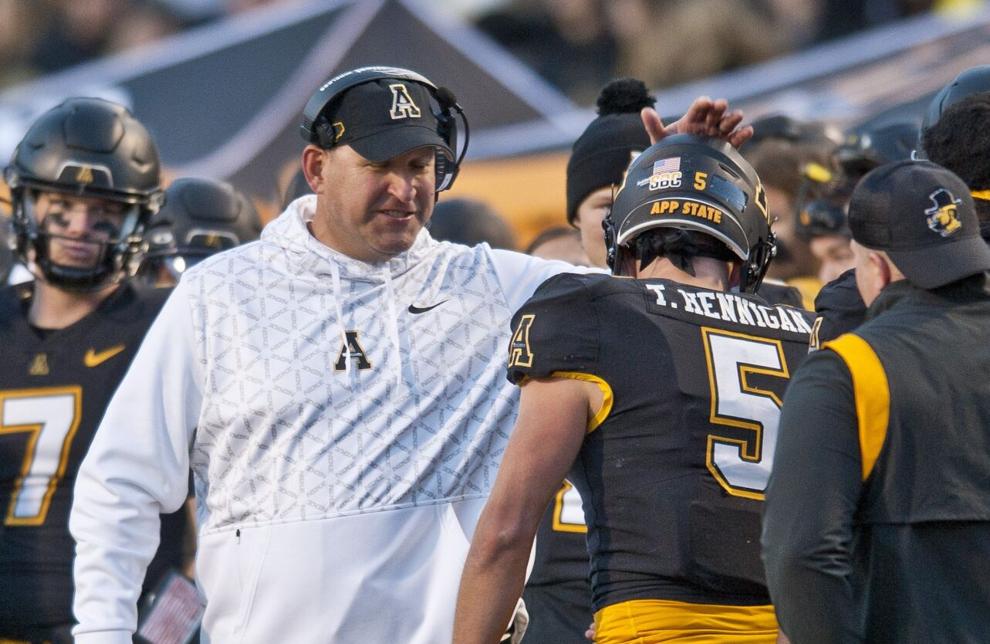 Georgia Southern Appalachian State football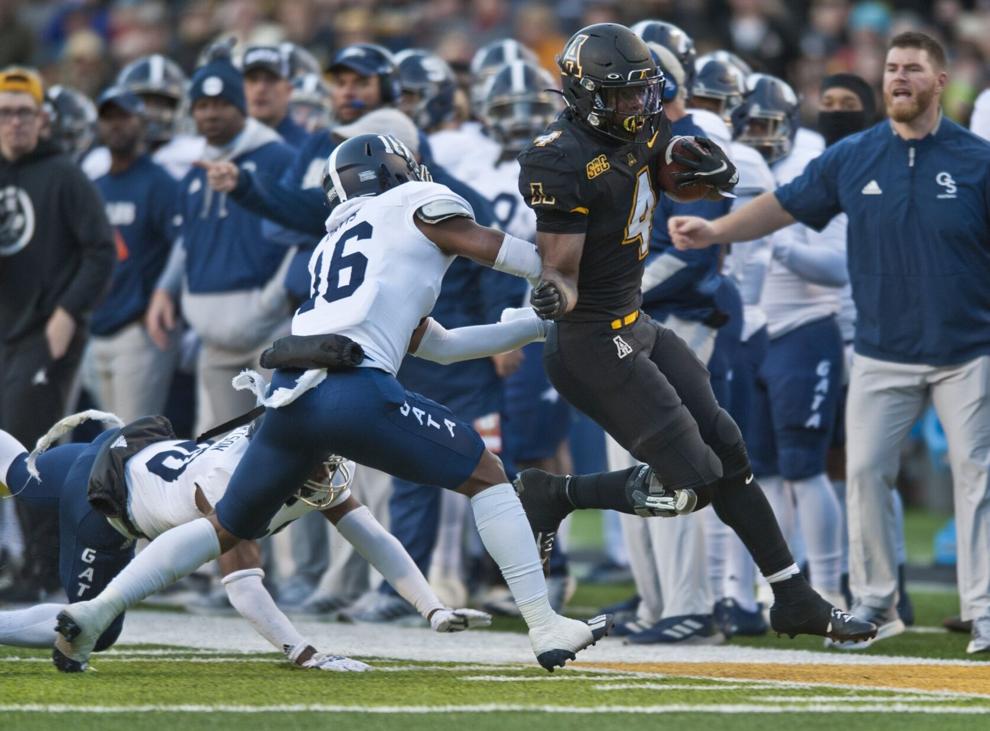 Georgia Southern Appalachian State football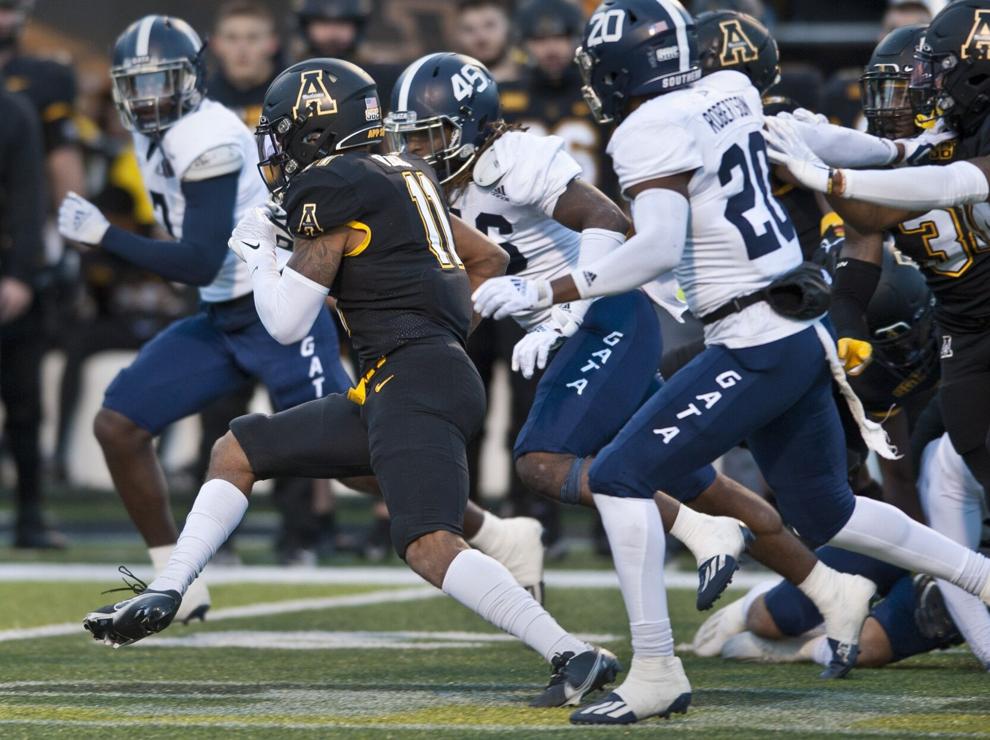 Georgia Southern Appalachian State football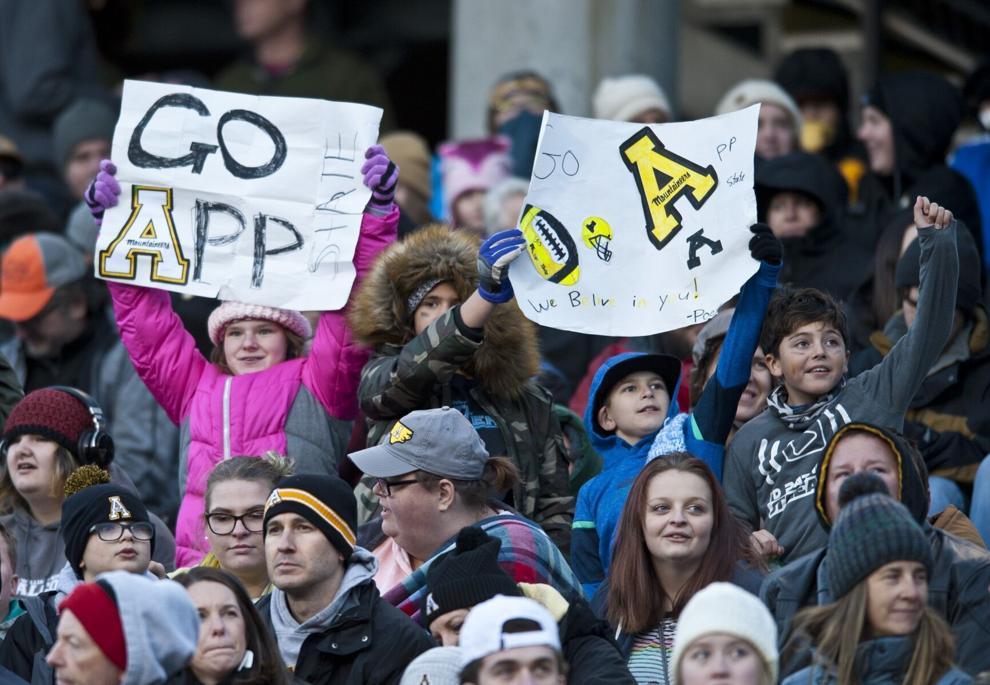 Georgia Southern Appalachian State football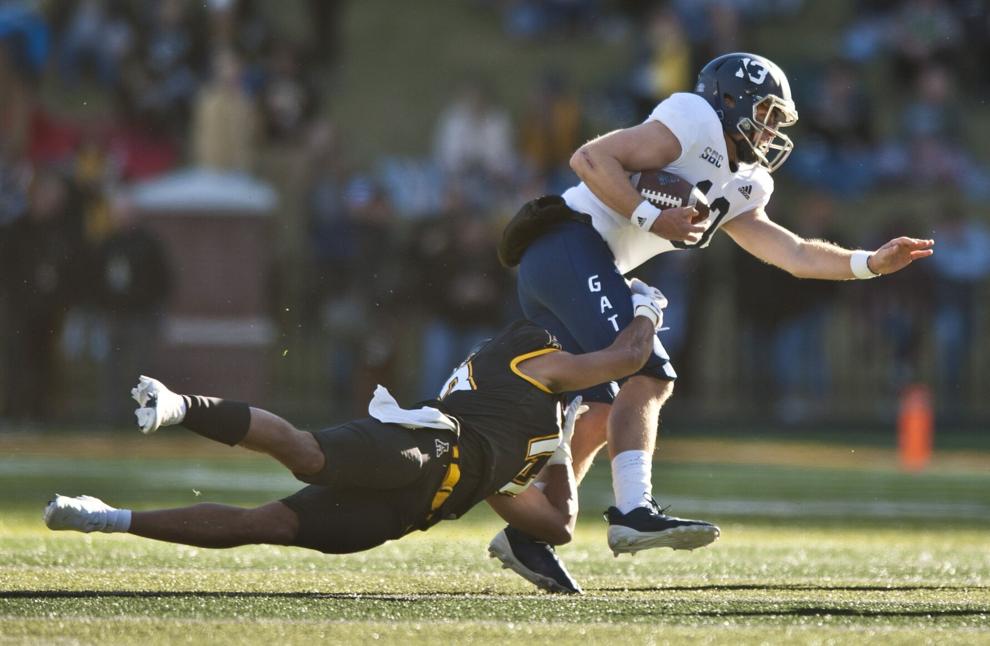 Georgia Southern Appalachian State football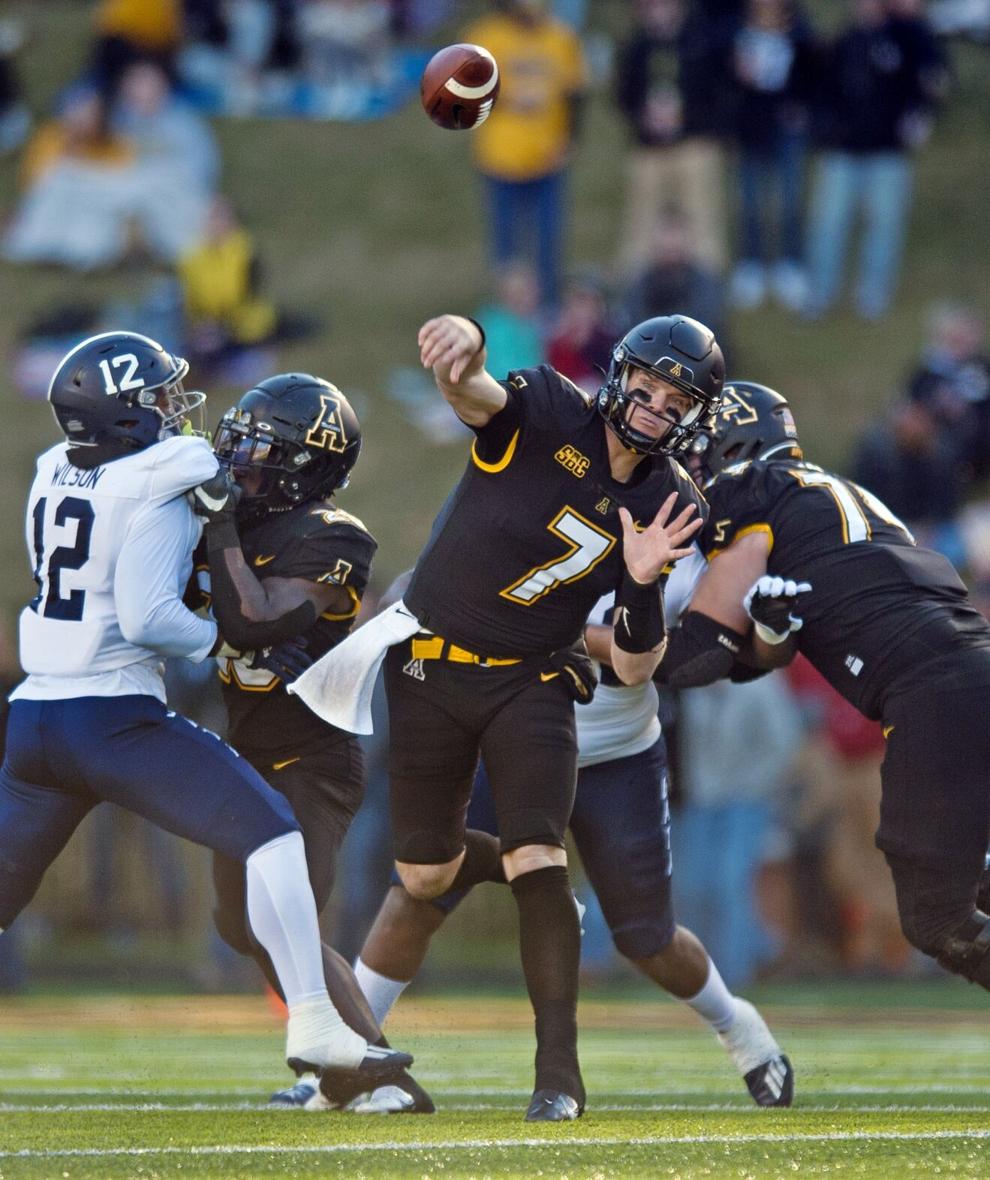 Georgia Southern Appalachian State football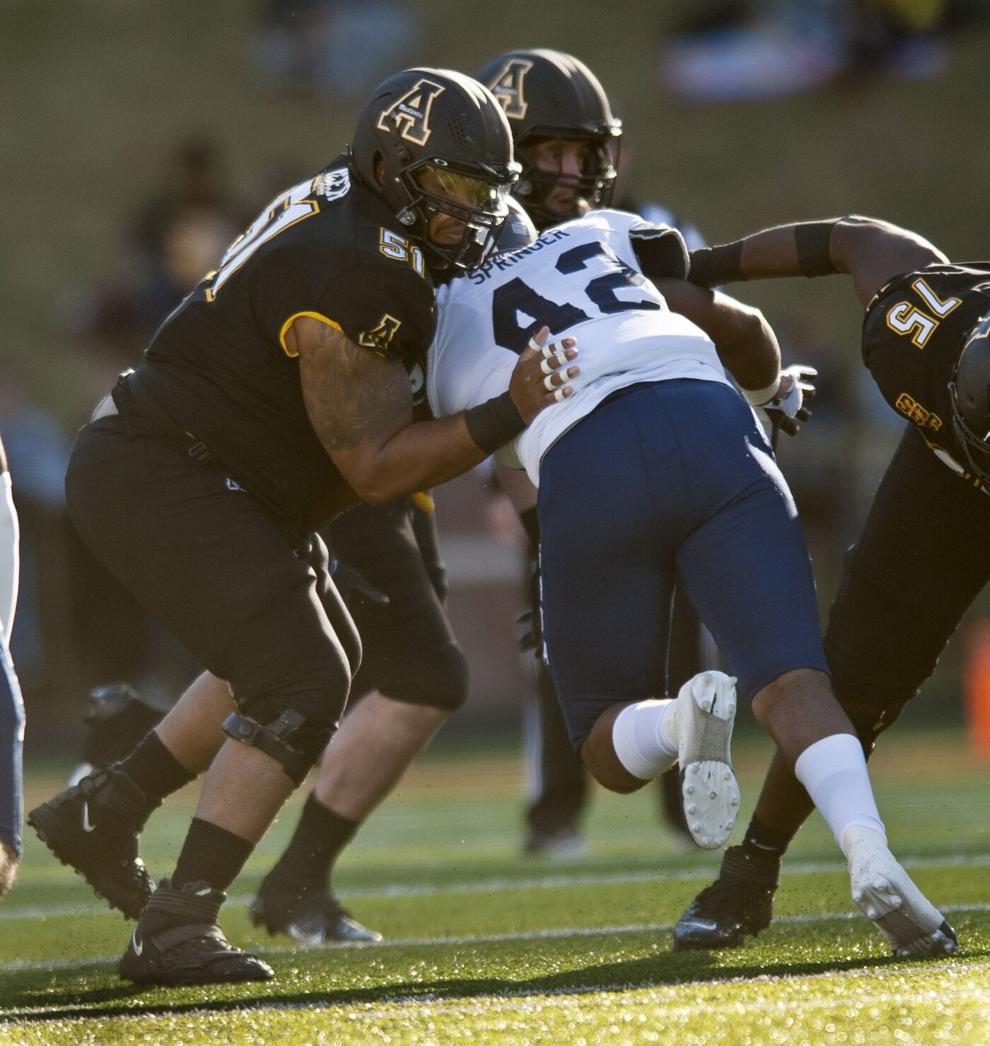 Georgia Southern Appalachian State football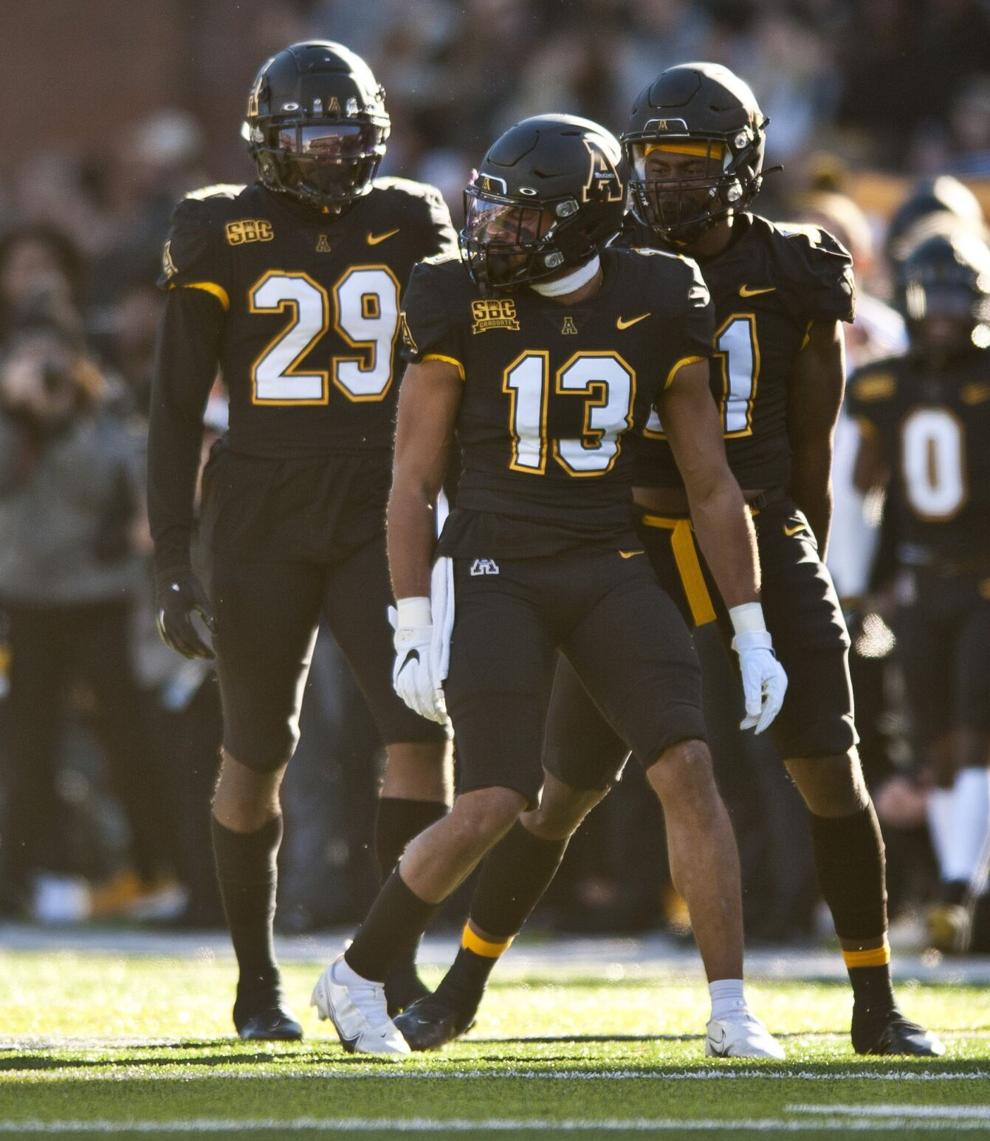 Georgia Southern Appalachian State football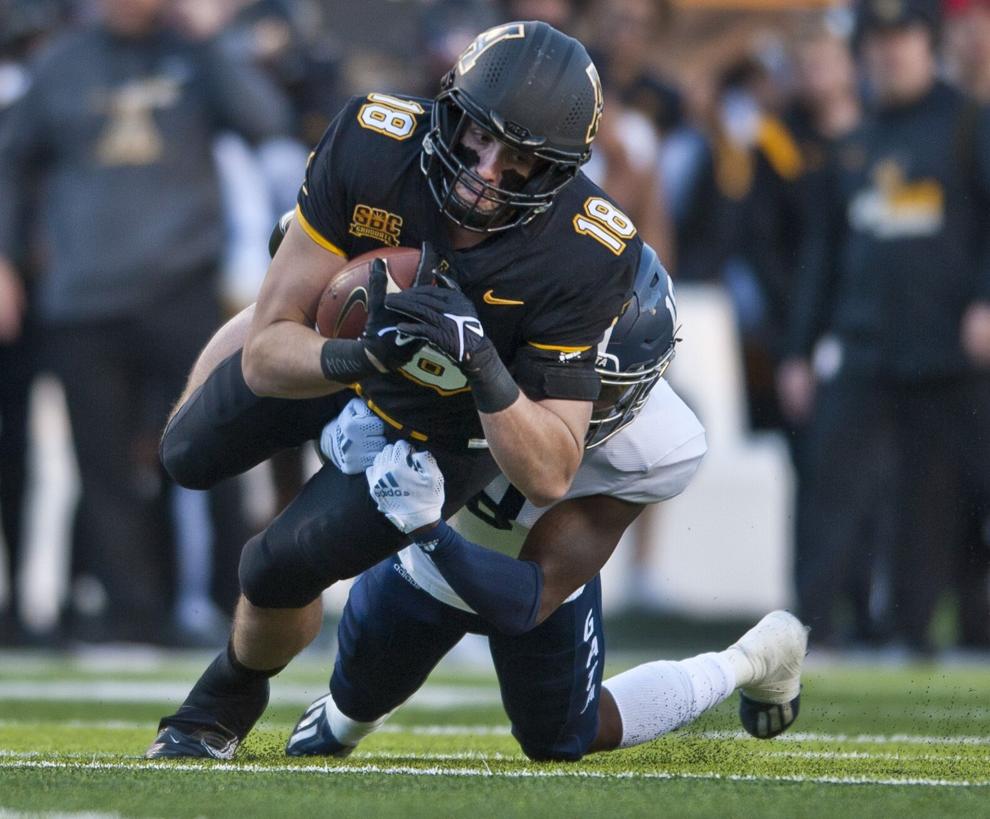 Georgia Southern Appalachian State football