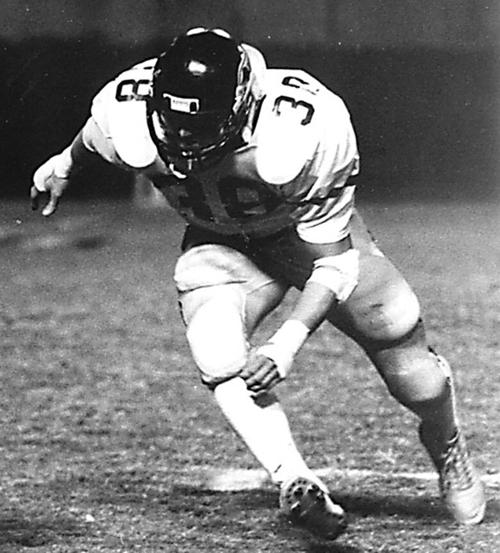 Dino Hackett feels like any rivalry between Appalachian State and Marshall formed almost after he was gone.
Hackett, a former linebacker who is one of four Mountaineers whose jersey is retired, said that really started to fortify for him his senior year, 1985, when the program was about to reach new heights. He remembers the long bus rides to West Virginia, playing in gnarly weather almost every year and that Marshall, along with Furman and Western Carolina, were the games that required Appalachian's best shots in the Southern Conference.
So when Hackett watches the Mountaineers and Thundering Herd face off for the first time since 2002 on a CBS national broadcast Saturday, it won't be so much about a rekindled rivalry. It will really be a reminder of how for App State has come.
"It was a good time for Appalachian football," Hackett said of his playing days. "And I can say from the time I came there as a freshman to the time I left as a senior, there was a complete change in the culture, in the work ethic and in the type of player that Appalachian was getting, and I think that's continued till today."
Hackett, who lives in Pleasant Garden, saw three head coaches during his playing career. Mike Working recruited Hackett from Southern Guilford High School to Boone. He played one season under Working, another under current North Carolina coach Mack Brown and his final two under Sparky Woods.
That's why 1985 became a turning point in Hackett's mind, for the Appalachian program and the rivalry. The Mountaineers had beaten Marshall before, but that season, in Hackett's final home game, Appalachian won 40-0 while in a dogfight with Furman for the SoCon's I-AA playoff spot. The Paladins would go on to claim it anyway, leaving the Mountaineers out.
Hackett said App State had been picked to finish seventh in the conference but ended up second. Hackett never got to experience a playoff game during his career, but he was right: those years set up the program for success. App State would win its first conference title in more than 30 years, and first SoCon title, with Woods in 1986. The Mountaineers had their first double-digit win season in 1987 (11-3), going to the I-AA playoffs in both of those seasons.
"Those years with Marshall and Furman after that, it just seemed like those were the cream of the crop and the top teams," Hackett said. "And it seemed like after that, App was always on top."
Carroll McCray laughs when he thinks about the trips those teams took up to Huntington. McCray joined the App State coach staff as a grad assistant working with tight ends, then shifted to inside linebackers on Woods' staff.
Series like that have an ability to sear players into your mind after having to deal with them for years. McCray remembered a small Marshall running back named Ron Darby, who is in the school's athletics hall of fame.
"It was one of those deals where they didn't like that black and gold," said McCray, who would later become a head coach at Austin Peay and his alma mater, Gardner-Webb. "And I don't think we liked that green very much, either.
"And so it made it a whole lot of fun, it really did."
App State and Marshall split six games during Woods' seasons leading the program. That stretched featured Tony Petersen, App State's current offensive coordinator, as Marshall's starting quarterback.
One of those games came in 1987, a Marshall 24-10 victory in the third round of the I-AA playoffs. Petersen would help lead the Thundering Herd to the national title game, where they lost to Northeast Louisiana, now UL Monroe, by a point. Petersen said this week how fortunate he was to experience that side of the series.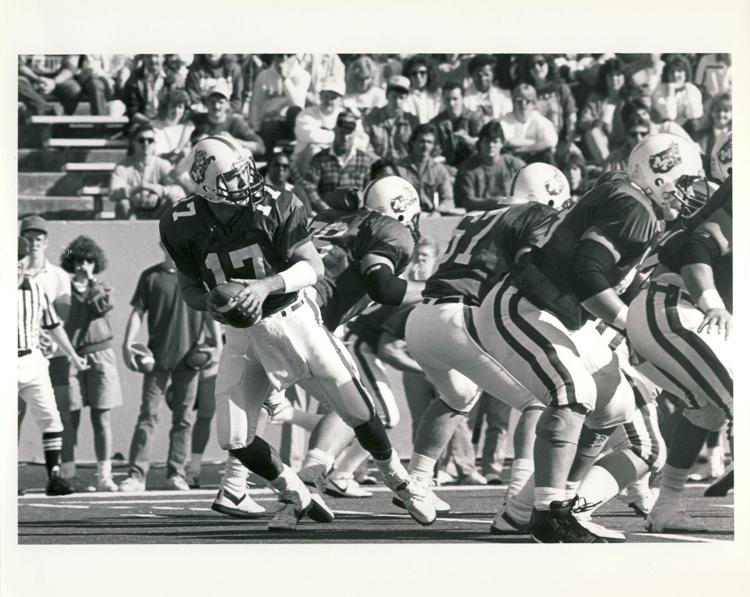 "I also know how special this rivalry is, and I'm on the other side of it now," Petersen said. "I can't wait to get up there, our kids are fired up. We just can't wait to get up there and get going in this game."
McCray said the intense atmosphere around Huntington made the games more fun. It fueled the intensity. He laughed while remembering an away game where the Mountaineers were getting off the bus while Marshall fans snarled and taunted with colorful language from the other side.
Marshall would eventually move on from the Southern Conference, shifting up to play in the Mid-American Conference after the 1997 season. App State would make a similar leap almost 20 years later, joining the Sun Belt in 2014.
So here they'll be again, locking up again for old time's sake. The schools will play three times in as many seasons starting this year, and Hackett will be following along.
"I think it'll be a good barometer of not only how strong our team will be this year, but where our programs have taken parallel courses and see where we match up there," Hackett said. "So I'm going to be interested to watch it on Saturday."
Be the first to know
Get local news delivered to your inbox!