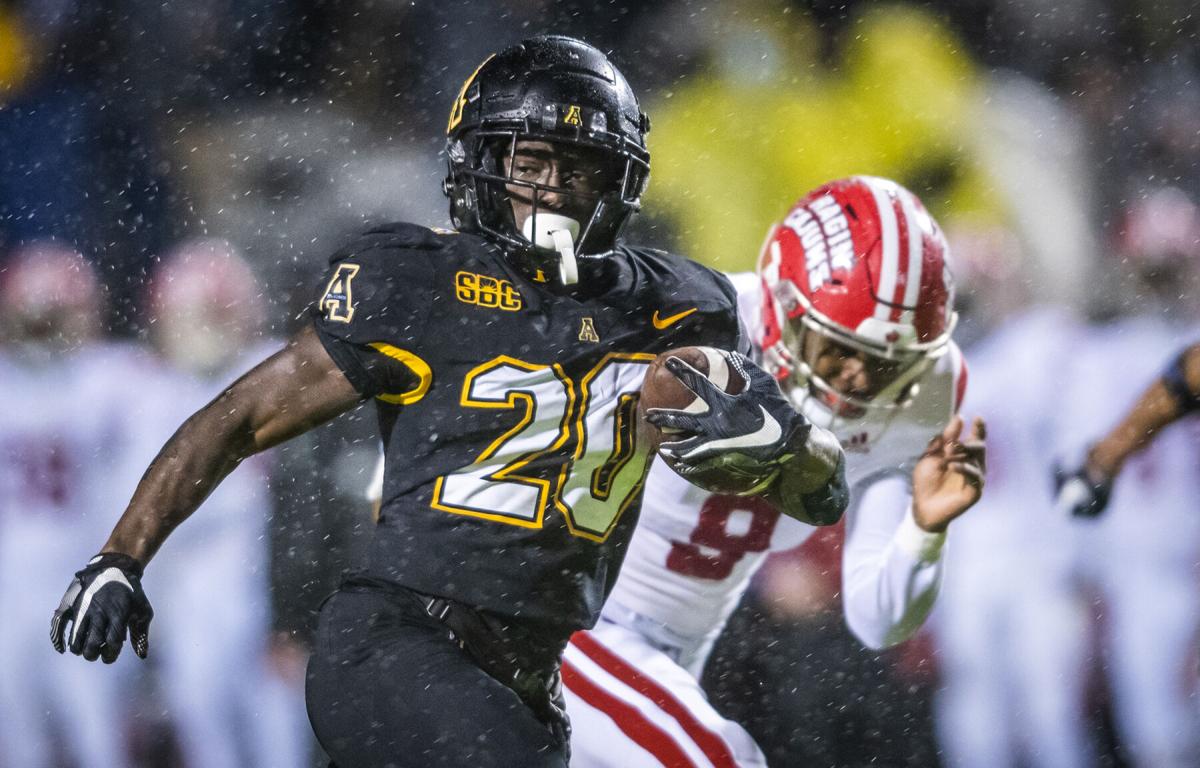 Nate Noel's introduction to Appalachian State came through a TV screen.
As a senior high school running back still trying to find his college program, he watched the Mountaineers play in the Sun Belt Conference title game and the New Orleans Bowl in 2019.
"I didn't even know anything about them," Noel said last week. "But I did see that they passed to the backs, and I saw that it was similar to my offense I ran in high school.
"I was like, 'Yeah I could really play for a team like this.'
A year later, the college freshman is playing, and playing well, for that very program.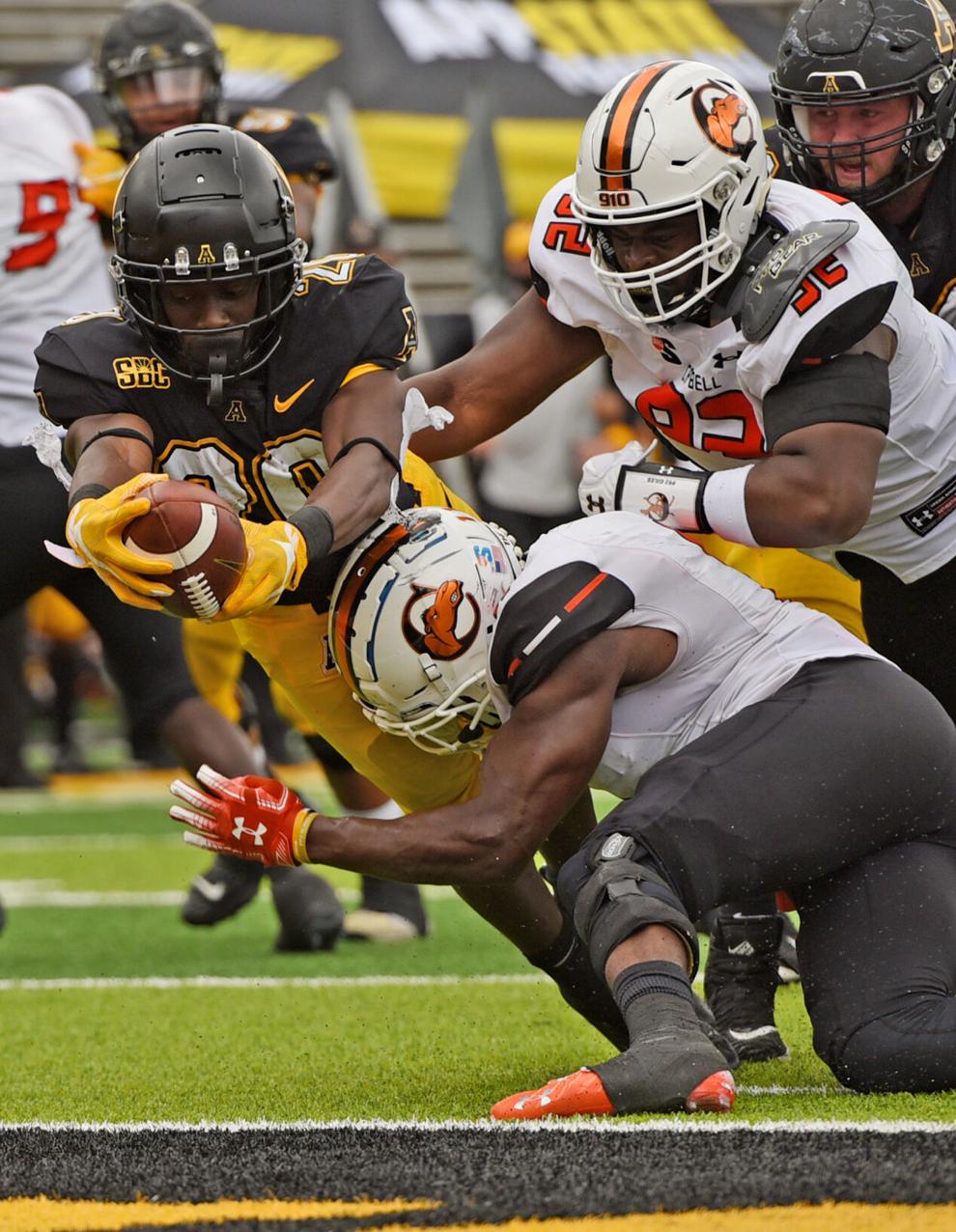 Noel has emerged as a speedy option out of the backfield and provided a big-play punch for App State (8-3). He opened his career with a 131-yard performance against Campbell for a depleted team in September, and most recently, he broke out for a 70-yard touchdown run against Georgia Southern to help flip the game in App State's favor.
And he almost didn't make it to Boone. Noel grew up in Florida and played at national powerhouse Miami Northwestern, the high school of App State starting defensive lineman Demetrius Taylor and 2021 signee and defensive back Travis McNichols. Noel received interest early in his high school career, but he said he chose to wait on committing to any school before his senior year.
Programs pulled away, moving on with their recruiting needs and leaving Noel with a tougher route to college football.
Only when App State contacted his coach after the early signing period to gauge his interest did he feel a promising lead again. Noel said Coastal Carolina made a similar push. But he felt comfortable on his Boone visit, building on those moments he watched from afar on TV.
Running backs coach Brian Haines didn't get to be part of Noel's recruitment, but he did get hired before Noel's official visit and started developing that relationship with his future player as soon as possible.
The coach saw a player who might adjust a bit easier based on the way he thinks about the game.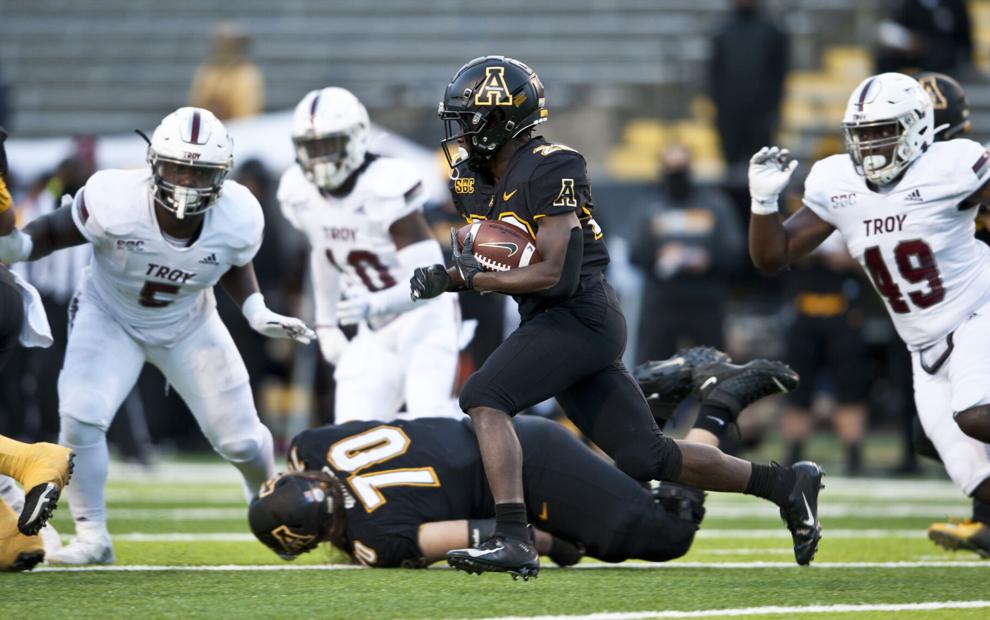 "Man, he is a smart kid," Haines said. "Really smart, just as far as picking things up, and it's important to him.
"He's good. He's going to be really good."
The cerebral approach has only added to a comparison App State coach Shawn Clark made when Noel joined the program. He compared Noel to another speedy player from Florida, former App State running back and current Tennessee Titan Darrynton Evans.
Clark said considering their styles and the way they diagnose plays, he can see many similarities between the two.
"Darrynton was a coach on the field from an early age," Clark said. "... I wouldn't put that pressure on him (Noel), but you watch them both from their freshman year, they're very similar."
Noel watched Evans in those two App State games. He said he saw a smart-and-fast football player who punished defenses when he found the small space needed to blast away for a score.
Entering his first game against Campbell, Noel admitted he was nervous. He didn't know what to expect. His performance, which featured his first career touchdown, boosted his outlook for the rest of the year. He is third on the team with 484 rushing yards and three rushing touchdowns going into Monday's Myrtle Beach Bowl game against North Texas.
"As I've been playing more games, my confidence has just been going up," Noel said. "And I've been getting more comfortable with the situation that I'm in. And I feel like I can play with everybody that's on the field with me."
The confidence he mentioned no doubt played some factor in his big run against the Eagles to give App State a double-digit lead after a stressful first half.
Clark and starting center Noah Hannon, a senior, laid praise on Noel. 
"App Nation is going to love that kid for a long time," Hannon said.