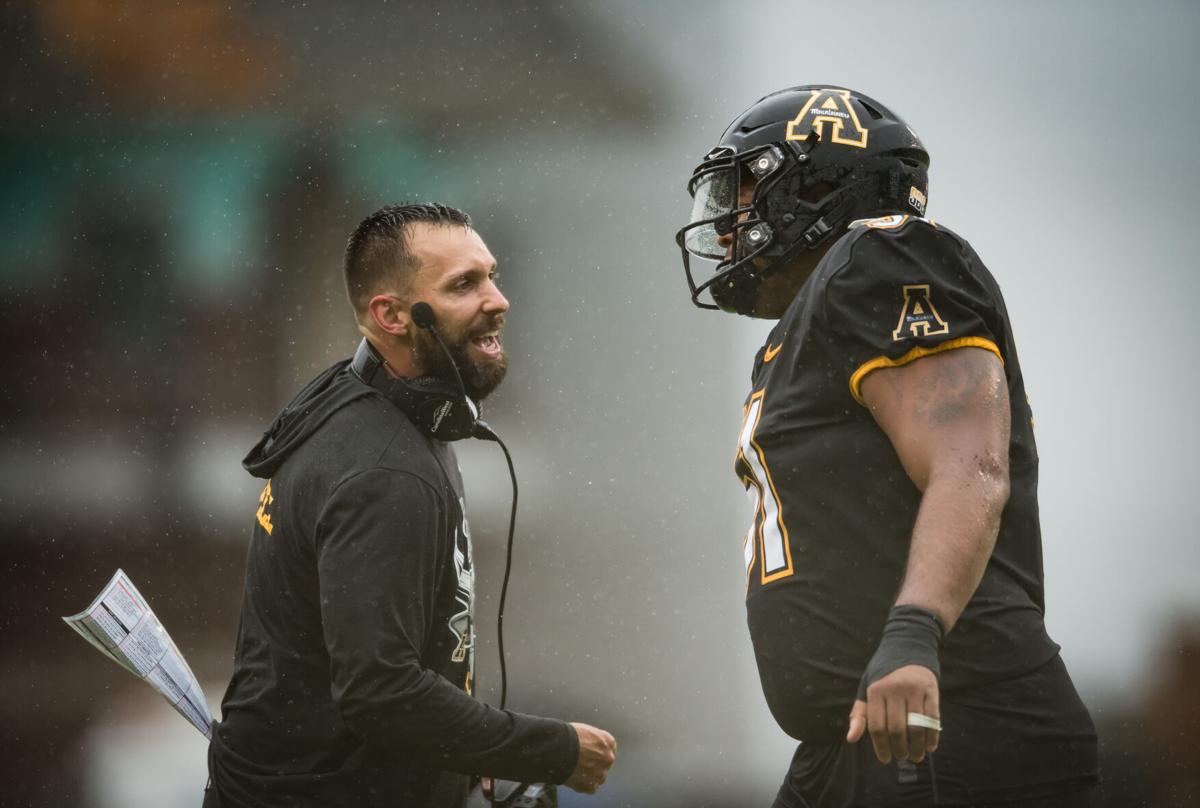 Appalachian State and Marshall will rekindle their rivalry on national television.
The teams will play on CBS at 3:30 p.m. Saturday, getting bumped up from CBS' cable sports affiliate to the main network.
The matchup in Huntington, W.Va. is the first meeting of the two since 2002. Appalachian State holds a 14-8 lead in the series; they met 21 times as members of the Southern Conference and Division I-AA or the Football Championship Subdivision from 1977 to 1996. 
The CBS appearance will be the second for App State; the first came in 1983 against The Citadel.
Rich Waltz, former Georgia quarterback Aaron Murray and Sherree Burruss will announce the game for CBS.
The game was originally set to air at 1:30 p.m. on the CBS Sports Network. The move follows the decision to postpone a game between Brigham Young and Army after BYU announced positive COVID-19 cases and corresponding contact tracing in the program. A new date for that matchup has not been announced. 
The 3:30 p.m. Saturday time slot is normally reserved for CBS' package of Southeastern Conference games, but that league won't begin play until Sept. 26.
Marshall and App State announced this game a month ago as part of a two-game agreement between the two athletics departments. The Thundering Herd will make a return trip to Boone in 2029. The schools had already scheduled meetings set for 2021 in Kidd Brewer Stadium and 2022 in Joan C. Edwards Stadium. 
App State rose into the national rankings this week after its 35-20 win against Charlotte. The Mountaineers are one of two Sun Belt schools ranked in the AP top 25, along with Louisiana, which is 19th.
The Sun Belt had a couple notable wins last weekend: The Ragin' Cajuns throttled previously ranked Iowa State, 31-14, and Arkansas State defeated Kansas State 35-31.
Marshall hasn't played since beating Eastern Kentucky 59-0 on Sept. 5 in its season opener.