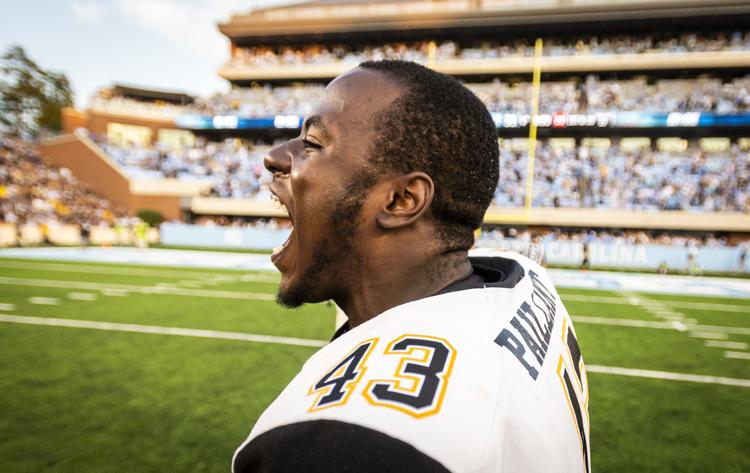 Sports are canceled. Colleges are closed. In Boone, Appalachian State coach Shawn Clark says about 95 percent of his football roster is at home with families.
App State was able to send players away with most of their spring work done. The Mountaineers got through 11 of their 15 allowed spring practices, where pecking orders began to shake out.
And while the offense came into it essentially set, there were more than a few questions about who would set up and help the defense, missing seven starters from 2019.
Two players on that side earned regular praise from Clark after practices and appear primed for more responsibility: senior outside linebacker Tim Frizzell and sophomore defensive lineman Hansky Paillant. The two epitomize the belief of staying ready for their moments.
First with Frizzell: He started his first game in 2018 as a sophomore, a near-victory at Penn State. But he would tear his left labrum that season, optioning to play through and appear in 11 games instead of redshirt.
"Just grit and determination, and knowing what I really wanted to do for the team and the impact I could still give them," Frizzell said on playing through the pain.
After recovering, he clawed his way back into the rotation in 2019. Frizzell played 13 games while working with outside linebackers and the defensive line.
This spring, he rotated in and out with sophomore Nick Hampton at the spot vacated by Noel Cook. As practices came to a close, he seemed to be earning more of the first-team reps.
""First of all it's a huge blessing, seeing all the work starting to pay off is really fulfilling," Frizzell said. 
Paillant, meanwhile, spent the last two seasons learning in a reserve role. It was a hard shift for a guy that played varsity football his entire high school career.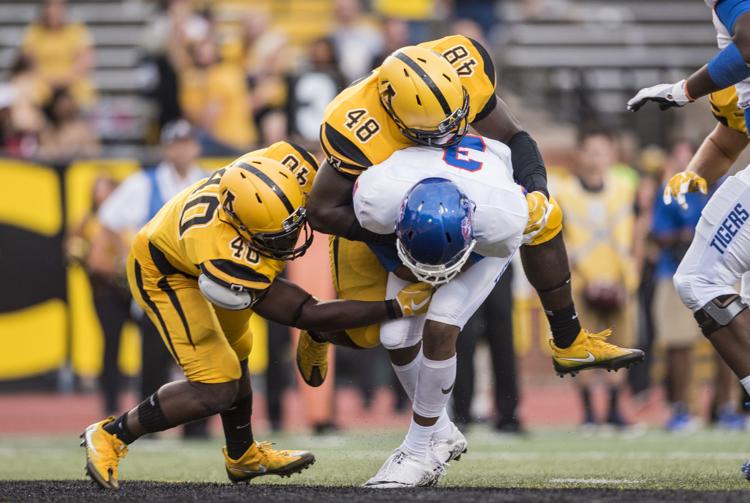 Redshirting in 2018 and playing in seven games last year, he got time to watch the way his older teammates worked at their position. He's also learned from three different defensive line coaches in Mark Ivey (now at Louisville), Anwar Stewart (now at Kentucky) and now, first-year App State defensive line coach Robert Nunn.
And Paillant is grinding for his chances.
"We've got a new coaching staff so that means that anybody got an opportunity -- jobs up there for anybody, and I'm out there trying to earn me a job," Paillant said.
Paillant, from Florida, had offers from multiple in-state schools. But he got advice from an old high school coach about how to pick his college. And now, he feels like it's paying off with the responsibility he's been given.
"He told me go where you're wanted, not where you want to go," Paillant said. "I felt like App State wanted me here. Who recruited me -- Coach (Frank) Ponce and Coach Ivey -- they were showing me a lot of love, always checking up on me and my family -- I felt like I wasn't getting that connection from the other coaches from the other schools I was getting.
"I just felt like App was the home for me."
Here's the Journal's take on the App State two-deep depth chart: