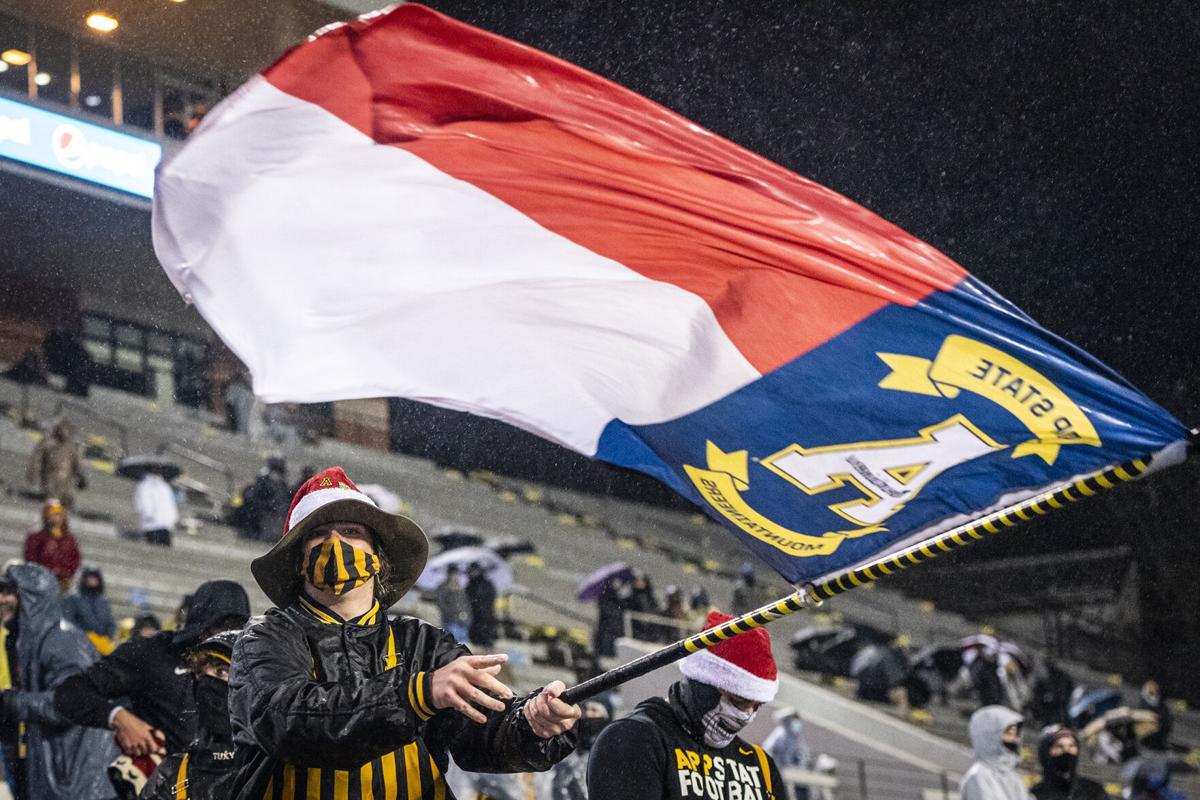 A breakdown of Appalachian State's recruiting class for the high school football class of 2021:
Recapping the class
For the first time in a couple years, an Appalachian State recruiting class didn't have to deal with a coaching change.
After seeing last year's class through ahead of the bowl game, Mountaineers coach Shawn Clark signed a 22-player crew after his first full season.
"Today was a great day for the future of App State Football," Clark said in a school-issued release. "The players who signed with us today are tough and talented competitors on the field. They are dedicated students in the classroom who come from great families. These young men will help us continue our pursuit of championships into the next few years, and we are excited for them to officially join the App Family."
The group consists of five offensive linemen, five defensive backs, four wide receivers, three linebackers, two quarterbacks, two defensive linemen and a kicker in the top-rated class in the Sun Belt Conference, according to 247Sports.com.
Takeaways
By taking fewer than the maximum 25 in this class, App State has given itself flexibility to use spots elsewhere. Whether it's a chance to scoop up a recruit or two later, some space for seniors who would like to return and/or if used on a grad transfer quarterback as a bridge from Zac Thomas, it's needed space.
The players
Franklin, Tenn. | Father Ryan High
Piedmont, S.C. | Greenville High
About the position group:
With two senior quarterbacks, starter Zac Thomas and backup Jacob Huesman, potentially dressing for their last game Monday, quarterback was an area of need, regardless of whether those two decide to use their extra eligibility.
The potential future of the position will arrive with Tabscott, the second commitment in the class. App State has had a run of longtime starters at QB with Taylor Lamb and Zac Thomas. Pending how the 2021 season is handled at that position, Tabscott will get the shot to become another longtime starter.
Goodman is not to be overlooked, either. App State kept recruiting the South Carolina quarterback even after he tore an ACL in his 2019 regular-season finale. He was a dangerous player through the air and on the ground and even played wide receiver sporadically.
Huntersville | Cornelius Hough High
Zellwood, Fla. | Apopka High
Rockingham | Richmond High
About the position group:
A pair of big targets and a speedy duo join the position group. Sutton was the first recruit to get his official paperwork in. He's the younger brother of Corey Sutton, who opted out before the 2020 season but said he would return. Stroman was a big-play option for Richmond, catching 31 passes for 716 yards and nine touchdowns.
Brown and Lowman can be threats in open spaces. Lowman, who started his high school career as a defensive prospect, switched over to play quarterback. The run-heavy offense put the ball in its best athlete's hand. He completed 44 of 71 passes for 578 yards and eight touchdowns, running for 1,109 yards and 15 touchdowns.
Tampa, Fla. | Tampa Catholic High
Winston-Salem | East Forsyth High
Blue Ridge, Va. | Lord Botetourt High
Daleville, Va. | Lord Botetourt High
Anderson, S.C. | Westside High
A senior-heavy offensive line at App State played into the need to scoop up a good chunk of OL prospects.
The Mountaineers have a senior at left tackle, Cole Garrison; both guard spots, left guard Ryan Neuzil and right guard Baer Hunter; and starting center Noah Hannon. Again, those players could return, but it'll be interesting to see who in this 2021 offensive line group would get some of those early learning snaps much as Anderson Hardy did behind Vic Johnson and Garrison the last couple of seasons.
North Bend, Ohio | Elder High
The tight end group got thinned out a bit because of injury this season, so adding another player will be welcomed.
Larkins is the type of tight end App State likes, one with no issue moving from outside of a tackle to somewhere in the backfield as a blocking/pass-catching option. It's a role in which Henry Pearson has thrived.
Villa Rica, Ga. | Temple High
Madison, Ala. | Sparkman High
When it's all said and done, White might become the most stellar player from this class, a disruptive player who registered 109 total tackles, eight sacks and 34 quarterback hurries, according to MaxPreps.com. Isler is yet another talented defender the Mountaineers have pulled from the state of Georgia.
Roanoke, Va. | Lord Botetourt High
Sumter, S.C. | Sumter High
Bushnell, Fla. | South Sumter High
This group might get the most time to learn and grow behind a younger group of starters. The Mountaineers have two juniors at inside linebacker, D'Marco Jackson and Trey Cobb; one outside linebacker spot featuring senior Tim Frizzell and Nick Hampton; and the other manned by stellar sophomore Brendan Harrington.
Moffitt was picked up by App State after he initially committed to Illinois. Arnholt played high school football with O-linemen Colton Powers and Troy Everett.
Inman, S.C. | Bowling Springs High
Cary | Panther Creek High
Griffin, Ga. | Griffin High
Miami Gardens, Fla. |Miami Northwestern High
This might be the position the Mountaineers recruit best. The defensive backfield always has a little bit of a backlog. A perfect example is Shemar Jean-Charles waiting until last year (his junior season) to finally earn a starting spot at cornerback, and like a first-year starter at safety, senior Kaiden Smith.
Safety Nick Ross earned playing time as a true freshman in 2019, so it's not impossible. But much like the incoming linebackers, the four defensive backs will get a chance to learn from experienced players.
Charleston, W.Va. | George Washington High
Hughes, coming from the alma mater of Shawn Clark, will be a challenger at kicker with Ryker Casey. And that's not knowing whether senior Chandler Staton decides to return.
Staton and Casey have split field goal and kickoff duties, respectively, in 2020. How Hughes plays into that mix will be intriguing as the 13th-highest-rated kicker nationally by 247Sports.