It's November, and during the next few weeks, the contenders for the Sun Belt Conference football championship game on Dec. 19 will become clear.
Louisiana and Appalachian State have squared off the last two years for the championship, both going to App State. They entered 2020 as the favorites.
Since then, Coastal Carolina has also emerged as a challenger with a fun brand of football and some sweet mullets to go with that teal.
A look at the Chanticleers, Ragin' Cajuns and the Mountaineers, breaking down why they might or might not claim the conference crown.
Coastal Carolina
6-0 overall | 4-0 Sun Belt
No. 15 AP | No. 16 USA Today Coaches 
Nov. 21: Appalachian State
Why the Chanticleers could win the conference
Have you been watching? The Chanticleers have beaten a Power Five opponent — a Kansas program that's pretty dreadful, but still. They've won in grind-it-out games — a 28-14 victory against Georgia Southern where Coastal scored two touchdowns in the fourth quarter and a 30-27 victory against Louisiana, which was No. 21 at the time, on a 40-yard field goal from Massimo Biscardi. They've also blown out opponents — 52-23 against Arkansas State and 51-0 against Georgia State.
A lot traces back to redshirt freshman quarterback Grayson McCall, who's thrown 15 touchdown passes to one interception and puts together some performances like App State's Zac Thomas. McCall has rushed for at least a touchdown in three of the five games in which he's played. The Chanticleers balance the pass and run well in their offense (making up 243.7 yards and 197.8 yards, respectively) with a defense that is stingy against the pass (allowing 163.5 yards per game). 
They've capitalized on a weird seasons and haven't had major schedule issues, allowing them to step into the Group of Five's media darling spot and stay there.
What might stop them
The conference's big dog over the last few years — App State. The Mountaineers have won four straight conference titles for a reason, including back-to-back wins in the conference's first two title games. That Nov. 21 matchup might ultimately decide the East Division winner and who would host the conference title game.
Louisiana
5-1 overall | 3-1 Sun Belt 
Receiving votes in both polls; ranked as high as No. 19
Nov. 21: Central Arkansas
Nov. 28: At Louisiana-Monroe
Dec. 4: At Appalachian State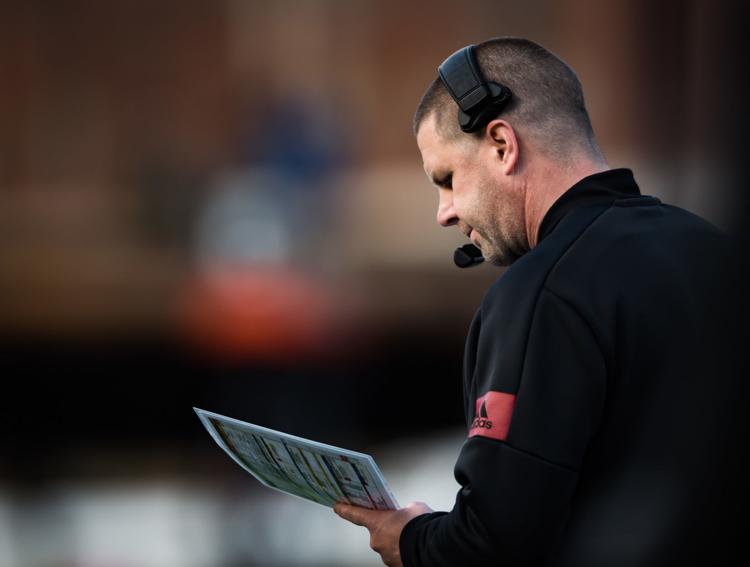 Why the Ragin' Cajuns could win the conference
The division they're in. It's no secret the West Division has trailed its counterpart in quality in the last few seasons. In the last two seasons, the Ragin' Cajuns have lost only conference games against East opponents. Most of those have come against App State. Can Louisiana finally break the trend?
What might stop them
Back-to-back matchups with a combo of the two other teams in this list. If they work through their side of the conference, they'll end the regular season at App State. That will then likely be followed up by another matchup with either the Chanticleers or Mountaineers.
They'll do that as a team whose main weakness is its rushing defense. The Ragin' Cajuns are allowing nearly 200 yards per game. App State is averaging 288.2 rushing yards, including a 404-yard performance against Campbell, and Coastal is no slouch at 197.8. 
If Louisiana gets through that and handles the challenge on the ground, they will have more than earned it.
Appalachian State
4-1 overall | 2-0 Sun Belt
Receiving votes in both polls, ranked as high as No. 23
Nov. 21: At Coastal Carolina
Dec. 12: At Georgia Southern 
Why the Mountaineers could win the conference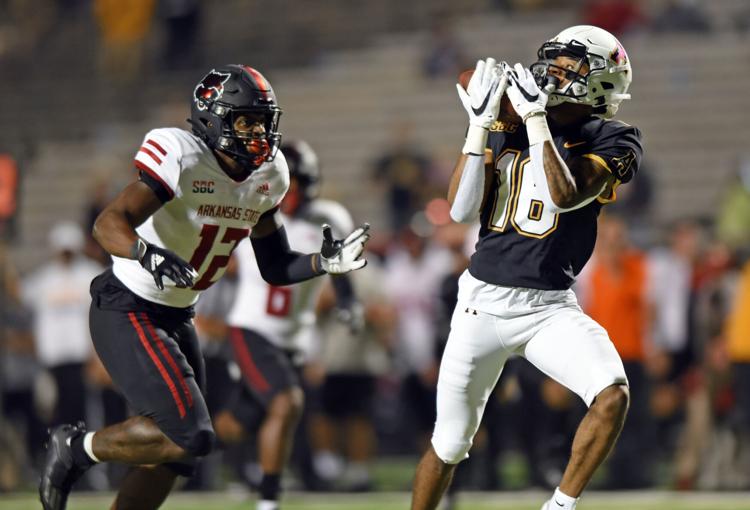 Look who you're talking about. The championship mentality has remained a fixture in Boone, and after some initial bumps, things could track that way again. An upperclassmen-heavy team faced an early loss to a Marshall team that has stayed on a winning course. It then lost some attention after going nearly a month without a game because of COVID-19. The defense has played tough all season, allowing 17.6 points per game, which is 15th in the nation, and ranking fourth in the country with 31 pass breakups. 
The offense is starting to round a bit more into form. After throwing only two passing touchdowns during their first three games (including the Campbell game, in which it had seven rushing touchdowns), App State has multiple passing touchdowns in back-to-back games. 
What might stop them
An absolutely bruiser of a schedule to close the conference slate. What was originally set to be a proving stretch midway through the season is now a gauntlet to end it because of postponements. The Mountaineers will have to beat two of the conference's top teams in a three-week span, then will have to try to exorcise its Georgia Southern demons after two straight years of losing to the Eagles.
ESPN's Football Power Index gives App State a 24% chance to win the conference, behind both Coastal Carolina (39.3%) and Louisiana (35.6%). And that stretch is likely why.
Be the first to know
Get local news delivered to your inbox!