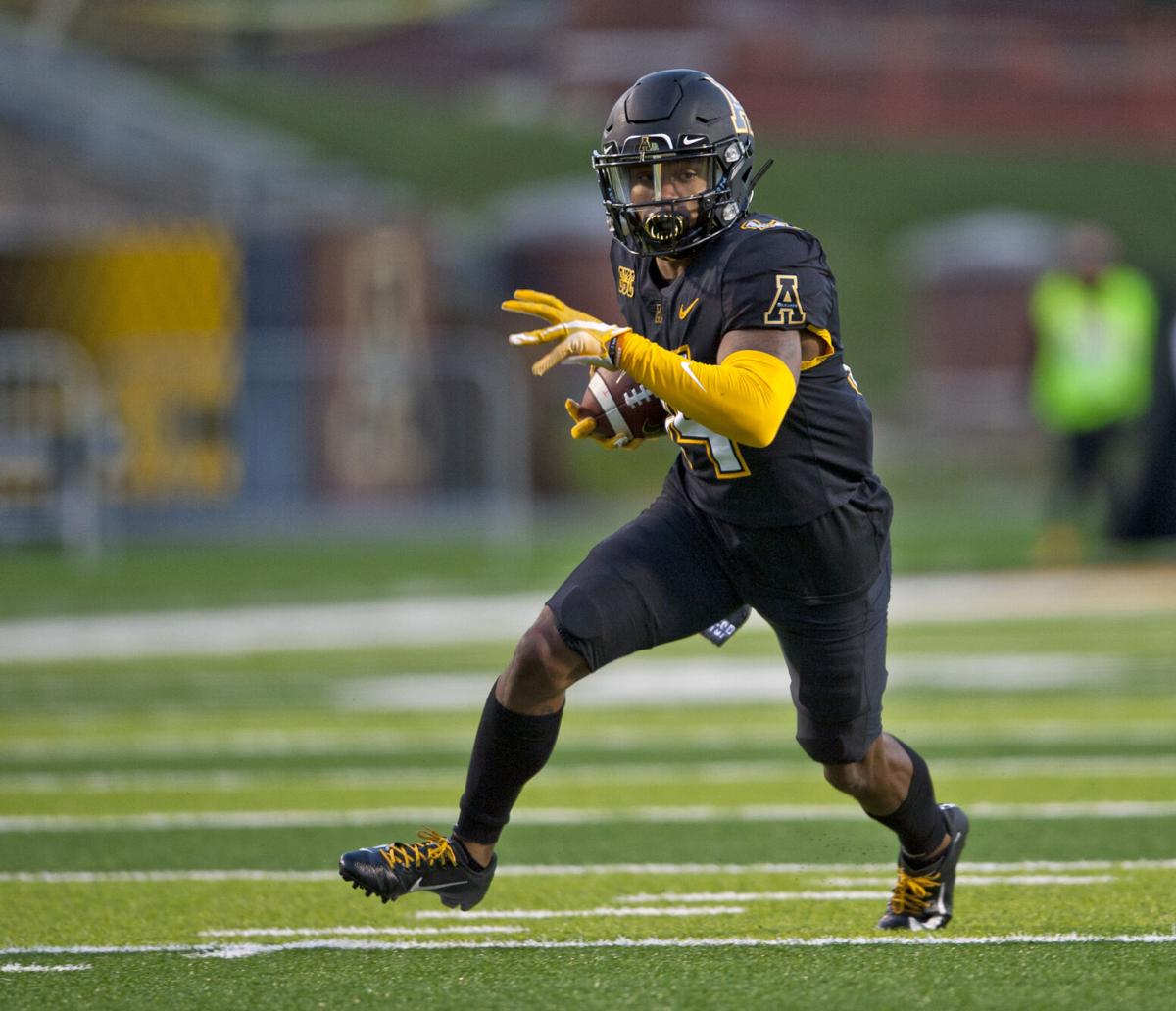 Shawn Clark, admittedly, could not keep up with the social media posts.
The final buzzer on Appalachian State's football season came on Dec. 21, with the Mountaineers beating North Texas in the Myrtle Beach Bowl. From there, last season's seniors started to declare whether they would come back for the extra eligibility granted by the NCAA.
"I'm not sure who's posted and who hasn't posted," Clark said this week. "I took a break from social media for about three or four weeks, to cleanse my mind."
The Mountaineers will bring back 13 of these "super seniors," a term Clark used this week during a season-in-review news conference.
For clarity, here are those players broken into positions groups:
• Wide receivers Thomas Hennigan, Corey Sutton, Jalen Virgil and Malik Williams
• Defensive linemen Tommy Dawkins, Caleb Spurlin and Demetrius Taylor
• Special teams Chandler Staton (kicker) and Xaiver Subotsch (punter)
• Linebacker Tim Frizzell
• Offensive lineman Baer Hunter
Those returnees help to bolster an offense that originally looked as if it would have to season a slew of new playmakers, as well as giving both the offensive and defensive lines pieces to weather losses and stay disruptive.
More on Sutton
For Sutton, who opted out of the 2020 football season, Clark said he should be "a go" for spring practice.
Sutton tore an ACL against Texas State near the end of the 2019 season, a year where he missed the first two games and still managed 41 receptions, 601 yards and seven touchdowns in nine appearances.
Clark said near the beginning of the 2020 season that whether Sutton opted out, he wasn't going to be healthy enough to play in the season opener against Charlotte.
Even though Sutton was away from the team, Clark said he and the receiver communicated regularly.
"I always wanted what was best for Corey," Clark said. "And when he opted out, we hugged each other, and he told me he'd be back for the 2021 season.
"... Corey and I talked on a weekly basis — once, twice, sometimes everyday of the week throughout the season — and that's the relationship we have here."
The early enrollees
The Mountaineers had 10 total players enroll for the spring semester: one grad transfer and nine freshman starting their college football careers early.
The transfer is Chase Brice. Brice comes to App State by way of Clemson and, most recently, Duke. He immediately adds starting experience, and the program announced he was officially in school on Tuesday.
The nine freshmen are quarterback D.C. Tabscott, wide receivers Da'Shawn Brown and Coen Sutton, offensive linemen Jaden Lindsay and Colston Powers, defensive lineman KaRon White, linebacker Deshawn McKnight, and defensive backs Travis McNichols and Caden Sullivan.
Coen Sutton is the younger brother of Corey Sutton. Lindsay is an early graduate of East Forsyth.
Spring practice starts March 8. And per usual, the bulk of that will be devoted to building up depth.
"Well we've had some guys who've had some offseason surgery, so it'll be a really good chance for us to get some young guys some quality reps," Clark said. "We're going to really break it down and be simpler this spring.
"And we're going to get to more individual, more situational football and try to get that down to a science."