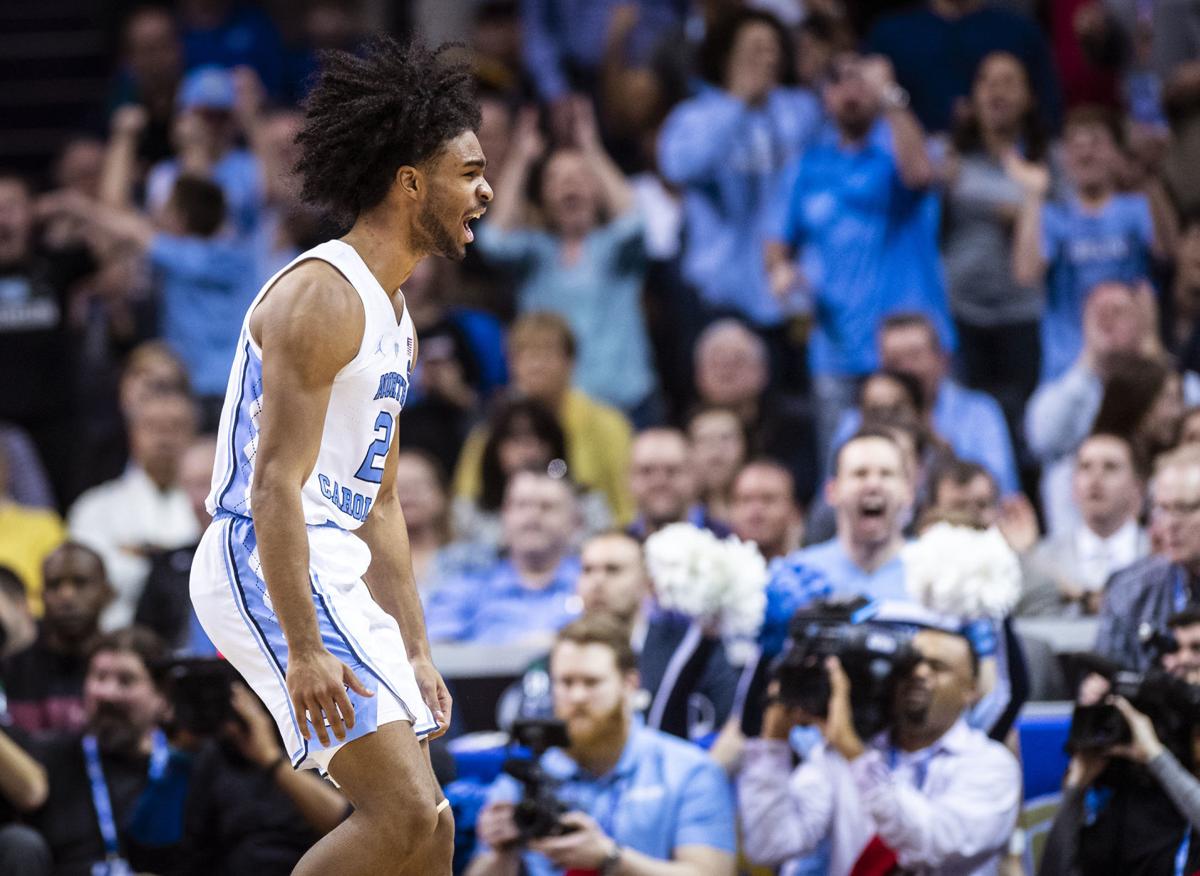 Bonita White keeps busy during the day, managing eight employees as an insurance claims manager, but she can find a few minutes to talk about her children.
These days, everyone wants to talk about her baby boy, Coby, who's projected to become a top-10 pick in the NBA Draft. But it's clear that the same things that got him to this stage are the same things Bonita and her late husband, Donald, instilled in all three of their children in their humble Goldsboro beginnings.
"We've always told them, 'If there's something you want to do, you've got to work for it,' " she said in a deep Southern drawl. "You were not born in a family with a silver spoon in your mouth, so whatever you want, you've got to go get it."
Coby will be the latest to achieve his dreams when he shakes NBA Commissioner Adam Silver's hands on stage tonight in Brooklyn.
Not far from that stage, Bonita will be with Tia, her oldest daughter and an I.T. manager with two Master's degrees and William, who is a graduate assistant on Coach Wes Miller's staff at UNCG while pursuing another degree of his own.
"He watched them work to get where they are, so in turn, that same drive that they have, he has," she said.
Grinding All His Life
The grind hasn't stopped for Coby since he was young enough to pick up a basketball.
Eight years younger than William, who went on to play at Catawba Valley Community College and Mars Hill University, Coby did his best to keep up with his brother and his friends on the court.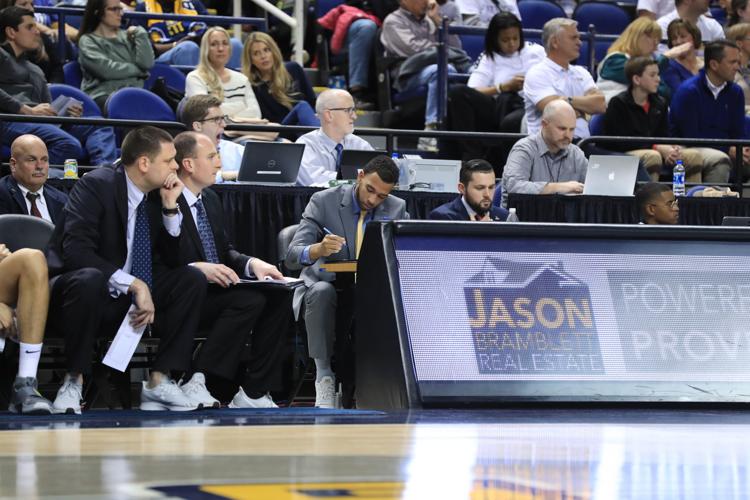 Tagging along to weekend AAU tournaments, Coby watched the games with intent rather than goofing off with other kids his age behind the bleachers.
And when he got home, he'd go to work on the Nerf hoop he'd hung on the back of his door.
"He would play at that little bitty goal, and that was even when he was approaching middle school," said Bonita White. "You could see where he would sit there and think about a move he was going to do, and then he would do it. He's been at this since, I'd say, he was 2."
As he got into organized basketball, Coby played on teams one age-group above his, getting used to playing against bigger, stronger players from the start. Even when William progressed to college, he and Coby had daily workouts scheduled at the YMCA over the summer, with the elder pushing his brother to work with the same intensity as a grown man.
"I would make him do the same drills," Will White said. "The same stuff I was working on."
It was around that time that Bonita knew her youngest son was special. How special, she didn't yet know, but his willingness to work toward his goals couldn't be questioned. Because he played up a level in AAU and middle-school ball, playing time wasn't always freely available. That never stopped Coby's work.
"You watch your kid go through that and he's sitting on the bench and he's put in the work, and he's continuing to put in the work and he works as hard as anybody else, you see the dedication," she said. "In middle school, you started to see that hard work pay off, and even more when he hit high school."
Working Through Pain
That's about the time the legend of North Carolina's all-time leading scorer began at Greenfield, when he showed flashes of his potential as a freshman for coach Rob Salter.
"When I say this kid works, I mean he works," said Salter. "I've never seen a kid work this hard."
It was also about the time White endured a personal hardship that will forever drive him, watching his father, Donald, fight a battle with liver cancer — one that he ultimately lost in August of 2017, just before Coby began his senior year at Greenfield School.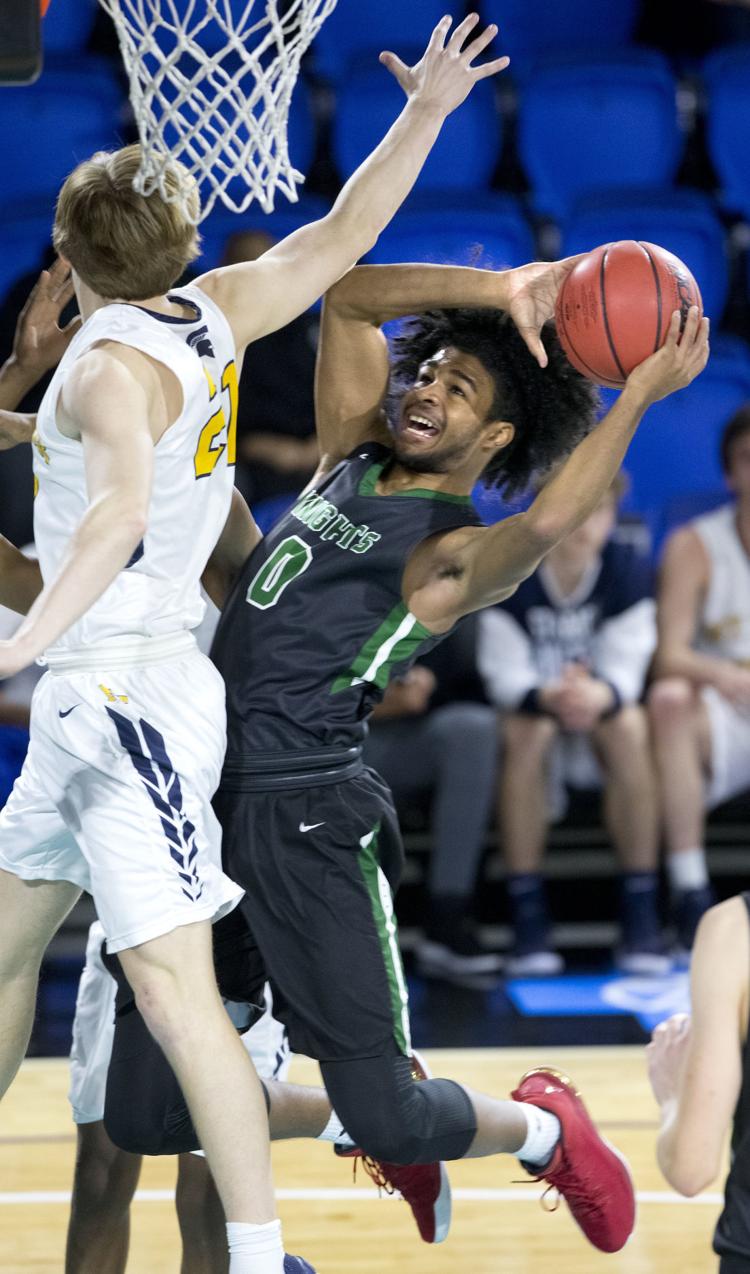 Donald was Coby's first basketball hero, telling him stories of when he played at N.C. Central and coaching his youth teams when he had time away from his grueling hours working the graveyard shift in a factory.
He worked make sure that his youngest son would have that same work ethic.
"He showed tough love," Will White said. "Nothing was ever really handed to us growing up. We had to work for everything; we had chores to do around the house, we worked for an allowance and it wasn't given to us."
The two were inseparable as Donald, who had retired when Coby reached high school, drove him to and from Wilson each day, helping to build an even tighter bond.
"There's no telling what they talked about, what they did," said Bonita White. "They're both practical jokers, and there was a lot of time, it was just the two of them."
Earlier this week, Coby detailed their love of watching the "Rocky" movies together in an emotional essay he wrote for The Players' Tribune, detailing the struggle with losing his father.
Until the end, Donald White was in the bleachers, riding along with the team just to watch his son play those last few times at summer team camps.
"Wherever Coby was, his dad was — even when he got sick," Bonita White said. "Even with him being sick, he went to those team camps, even though he should have probably been home in the bed."
When Donald passed, he knew his son was one of the top high-school players in the nation, and more importantly, he was comfortable with Coby's future at Carolina after he'd built a strong relationship with coach Roy Williams.
It was almost instant between the White family and Williams, spending nearly two hours talking during their first meeting.
"'I like Ol' Roy,'" Bonita White remembered Donald telling her. "There were a lot of conversations that Coach Roy and my husband had that I was never privileged to, so I tend to wonder sometimes how much Donald told him. I do know Donald trusted Coach Roy and he let him know that."
A New Driving Force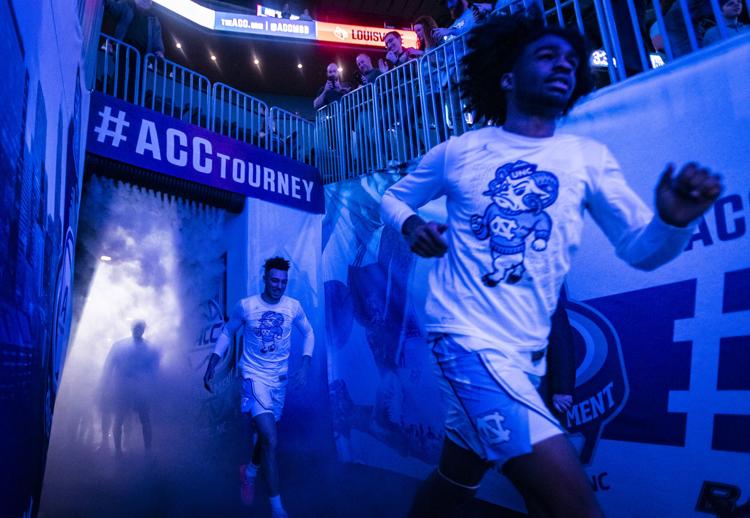 Donald never got to see his son play for Williams, but every time Coby has stepped on a court since Aug. 15, 2017, his father has been right there with him.
"I think after my dad passed, he turned his work ethic up to dedicate how he played to our dad," Will White said.
Not that he needed any more motivation, of course.
Despite his status as a McDonald's All-American and playing in the Jordan Brand Classic, there were still plenty of people who doubted Coby's game when he arrived in Chapel Hill.
Was he really a point guard? Could he handle running Williams' offense while also looking for his shot? Were his numbers inflated because he played at a small private school? Was he too out of control for the ACC?
Coby and his family heard all the questions. Still hear them, in fact.
"That's still a part of him because that's still out there," Bonita White said. "He's never perfect and he'll never be perfect, but he'll drive to be perfect. He still sees that mentality out there … when he went to Carolina, there was a lot of it out there; 'He's not a point guard, he's not this.'"
That line between what Coby was, is and isn't began to change when he arrived at Carolina, both on and off the floor.
Bonita saw a young man who was becoming more independent, preferring to do things for himself than letting her do them when she came to visit.
"Going to Carolina helped to open him up a lot more," she said. "He's always been a nice kid, he joked around; but just to talk to different people, he's getting out of that phase where, 'I just don't talk,' anymore. He's come out a lot, he's come out of his shell."
Such is life when you put up 30 or more points three times in a season as a freshman at Carolina.
For better or worse, a gang of journalists and TV cameras will be waiting. At first, it was obvious Coby didn't enjoy the attention, but by the end of the season, he was laughing and smiling in the post-game scrums.
Just like his game, that's something he's had to work on.
"He's not going to say a lot until he gets to know you and trusts you," Will White said.
On the court, Coby delivered one of the most memorable freshman seasons in Carolina history, outperforming Michael Jordan as a scorer.
When he caught a pass at full-speed in front of the Carolina bench, with his Afro bouncing as he pushed the ball up the court, there was a feeling that something special was happening.
There was also a feeling from his teammates that something special was happening inside Coby, something bigger than basketball that drove him to work every single day at becoming a pro.
"When he plays his game, you can feel there's some forces pushing him," teammate Cam Johnson said in March. "The effort he gives and the amount of care he puts into the game. He puts his time in, he works hard and he's done a lot to pick up the offense and the defense and what we want to do as a team … everybody has something that pushes them and he has some things that push him; he uses it and channels that energy."
The Whole Story
Tonight, someone will inevitably say that Coby White got himself drafted in the top 10 because of his phenomenal freshman season at Carolina, but that's only part of the story.
That version of the story doesn't include those days the elementary-school kid took a beating from the older kids in the gym. It doesn't include the workouts with Will, or Tia become successful in an information technology field in which just seven percent of the workforce is black, per a 2014 Census survey.
And it certainly doesn't account for the example that Bonita and Donald set for their children, teaching them that their successes could take them far beyond Goldsboro.
"Someone told me once, 'This family as made for this,' and I didn't understand it until all of this about going to the NBA started," Bonita White said.