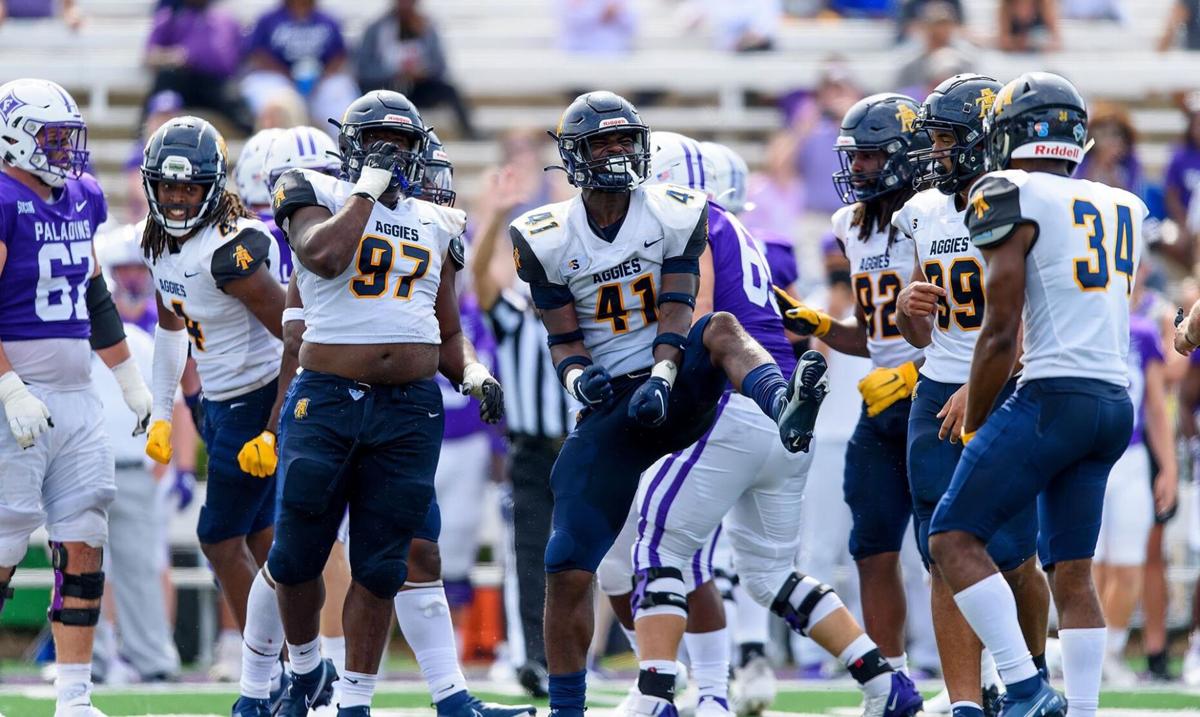 N.C. A&T, while looking for its first win of the football season, also will expect to learn when it visits Duke on Friday night.
Coach Sam Washington's Aggies, who played their first game in 20 months last week in a 29-18 loss at Furman, will face a Power Five program on its home field, Wallace Wade Stadium, although one that lost at Charlotte on Sept. 3.
"The biggest thing is that we stay unified," Washington said about the challenge from the first game to Friday's second game. "This ball game we can learn a lot from and it's either going to make us stronger or weaker. It's my hope and my wish that it makes us stronger."
A&T's defense 
The Aggies were without their starting front four defensive linemen in the loss to Furman because of injuries and illness. So more of a pass rush should be evident against Coach David Cutcliffe's Blue Devils.
"We were missing all four of them, and that's tough when you play with your backups, but Devin Harrell, Jermaine (McDaniel) and (Karfa) Kaba and Michael Branch will be back," Washington said.
While the defensive line will be intact the same can't be said for the secondary. Greensboro's D.J. Crossen suffered a concussion early in Saturday's loss, is in the concussion protocol and will miss Saturday's game.
A better running game
Star running back Jah-Maine Martin was held to 12 carries and 33 yards as Furman had an answer every time he touched the ball. Success in the running game will take pressure off quarterback Jalen Fowler, who made his first career start against Furman (14-for-29, 2 TDs, INT, 268 yards).
"We need to block people and we need to push people and we need to dominate the line of scrimmage," Washington said, "and we didn't do that and I think that's where it all begins…. We'll make those necessary adjustments."
Duke also lost opener
In Duke's loss at Charlotte, the Blue Devils got an outstanding performance from running back Mataeo Durant, who set the school single-game rushing record with 255 yards that included two touchdowns of more than 50 yards.
"They are faster and No. 21 (Durant) can play, so speed is going to be the significant difference," Washington said.
A&T, the black college national champion in 2019, is predicted by league head coaches to finish third in its first season in the Big South Conference. Duke, 7-16 in its last two seasons, is projected by journalists to finish last among the seven ACC Coastal Division teams.
The Aggies and Blue Devils last played on Sept. 7, 2019, with the Blue Devils winning 45-13.