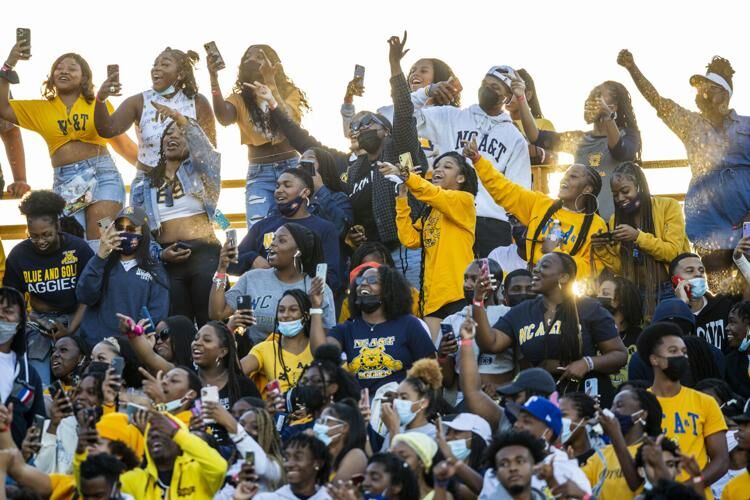 A preview of the Robert Morris-N.C. A&T football game:
When
Where
Truist Stadium, Greensboro
How to watch
Records
Robert Morris: 0-0 Big South, 1-1 overall
N.C. A&T: 0-0 Big South, 1-2
What to watch for
1. It's a new conference for A&T and for Robert Morris, so the two schools are playing each other for the first time. With not a lot of familiarity, it's hard to see how this game might go. Robert Morris defeated Howard, a former A&T rival in the MEAC, 22-16 last week.
2. The Aggies have plenty of confidence coming off their first win, a pounding of N.C. Central last weekend. The Blue Death defense was active and engaged in the victory over the Eagles. Through two games Robert Morris has shown balance between the run and the pass but was shut out in its opener 45-0 by Central Michigan.
3. Maybe this is the game Jah-Maine Martin breaks out of his early-season funk. Coach Sam Washington says that Martin, who has rushed for 87 yards on 35 carries, is fighting a nagging ankle injury. Kashon Baker led the Aggies in rushing last week with his first 100-yard game of his career, but getting Martin going on Saturday would bode well for the offense.
What they're saying
"I'm excited about conference play. To see new teams and not the same MEAC schools will be a new experience. I'm excited to see what's in store for us." – Baker.
"I know it's coming. I'm not going to panic and it's going to hap-pen. The opportunities have not been there. He's been nursing and ankle and that's limited his practice time. If you don't practice, that's what you get." – Washington.
Notable
Robert Morris was picked last in the eighth-team league by Big South coaches in their preseason poll.
Tickets and information