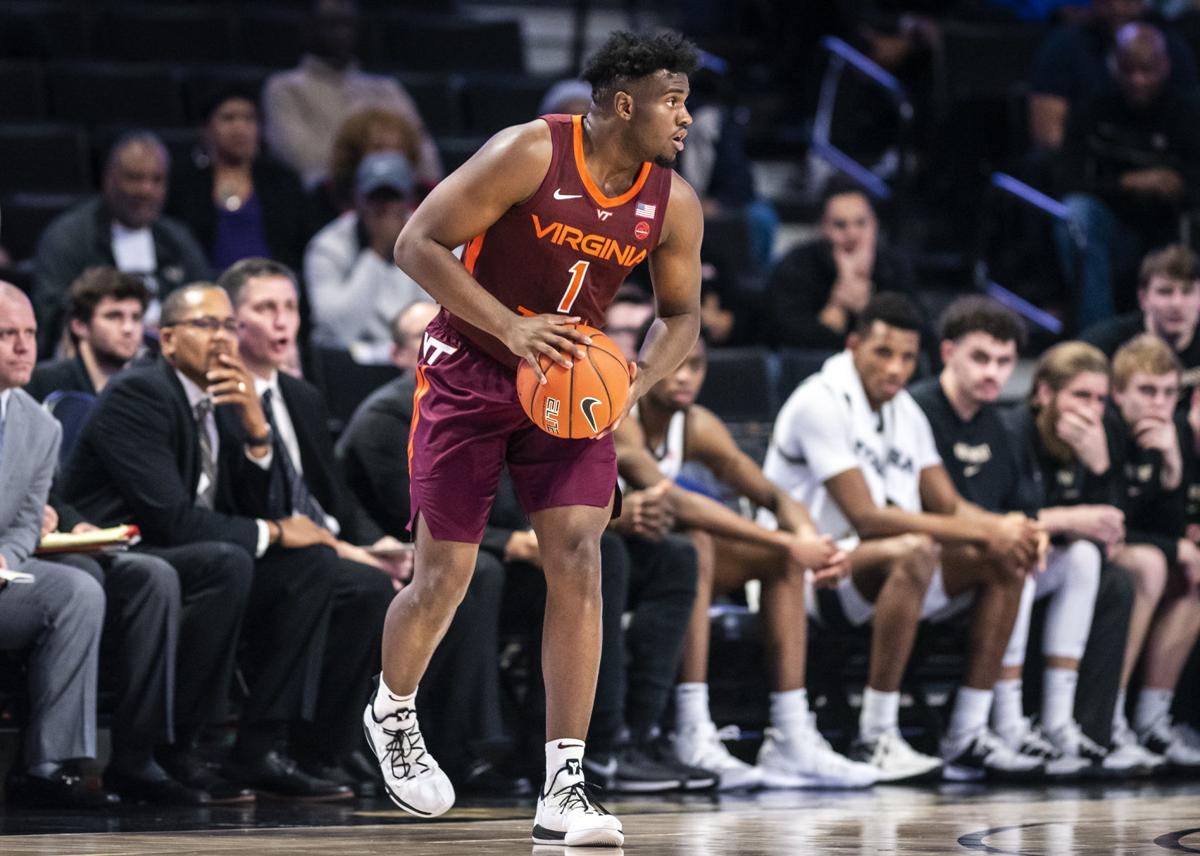 Isaiah Wilkins received a phone call March 27. The conversation with basketball coach Mike Young of Virginia Tech was honest, according to the 6-foot-4 sophomore wing.
Wilkins said that call, moving forward, sparked a change in the course for his Division I career. The former Mount Tabor standout entered the NCAA's transfer portal on Tuesday morning, joining Hokies teammate and redshirt freshman Landers Nolley. Wilkins, recruited by former coach Buzz Williams in 2018, appeared in 66 games and made six starts in two seasons.
"Unfortunately, this really wasn't my decision," said Wilkins, who averaged 4.3 points in Young's first season. "... He was just basically saying that I didn't really didn't fit his style, like what he was trying to do, at Virginia Tech.
"And I respected him for that, you know? Telling it to me straight."
Wilkins said he doesn't have a timetable for his next landing spot.
"A place that wants me to play, and a place that can give me time to play," Wilkins said.
Wilkins averaged nearly 14.4 minutes and 4.7 points as a freshman reserve in 2018-19 under Williams, and the Hokies reached the NCAA Tournament's Sweet Sixteen.
However, those minutes didn't change when Wilkins shifted to power forward as a sophomore. Wilkins has played both guard positions, along with small forward, throughout his life. He averaged, again, 14.4 minutes as Virginia Tech finished 16-16.
Wilkins said it was a challenge to remain level-headed, even when he played just seven minutes in the Hokies' victory over N.C. State on Jan. 11. Wilkins said that after the game, he threw on a pair of running shoes and jogged near his apartment in Blacksburg to refocus.
According to Wilkins, that involved prayer throughout his career. His father, Melvin, is the pastor at Greater New Generation Church in Winston-Salem. Wilkins said support from his mother, Shareesa; brother, Jairus; and girlfriend, Gabriela Gonzalez, helped.
Wilkins said a move to enter the transfer portal wasn't initially anticipated after the season.
"I didn't really think so," Wilkins said. "But I was thinking, after this year if things didn't really go good again, I would've probably had to leave. But, you know I'm kind of glad he did that because he, himself, didn't want me to waste a year.
"He wanted me to go somewhere where I can play and showcase what I can do, so that's why I respect him for that."
Wilkins, who played three varsity seasons at Mount Tabor, originally looked to reclassify to the 2019 class and attend Hargrave Military Academy in Chatham, Va., after no major programs showed interest.
He garnered offers from High Point, Presbyterian, Hampton and Winston-Salem State — later, Wichita State as well. Virginia Tech extended an offer in June 2018, altering that course.