Wake Forest is moving on from Danny Manning's tenure as basketball coach after six seasons.
Athletics Director John Currie's first major hire at Wake Forest will be Manning's replacement.
In alphabetical order, here's who could be introduced as the Deacons' next coach in the coming days or weeks:
John Beilein
Current: in Cleveland Cavaliers organization (resigned as coach Feb. 19, 2020 and was reassigned different role in organization)
College record: 571-325 (278-150 at Michigan; 104-60 at West Virginia; 100-53 at Richmond; 89-62 at Canisius; additionally 272-181 in non-Division I stops before Canisius)
Why it would make sense: The senior member of this list (turned 67 in February) is probably the home run option, too.
Beilein went to two national championship games at Michigan in the past 10 years, building what was a dormant program into a title contender. He had a failed experiment in the NBA (going 14-40 with the Cavaliers) and if he wants to re-enter the college ranks, he can do so in the ACC with pristine, just-opened facilities and at a private, academic-focused school that — conference aside — wouldn't be dissimilar to Richmond.
Bringing in a proven winner at college basketball's highest level would instantly pump the energy into the fan base that it desperately needs.
Why it might not make sense: Remember the age part?
Beilein is 67 and it's worth asking how willing he would be to undertake a multi-year rebuilding effort. Wake Forest has individual talent that Beilein could work with initially, but it would take at least a couple of recruiting classes to fully implement his system and be a contender in the upper echelon of the ACC.
If Beilein re-enters the college ranks, it seems more likely he'll be looking for one last shot at a national championship. His window to do that at Wake Forest would take some years to even crank open.
Steve Forbes
Current: East Tennessee State coach (five seasons)
College record: 130-43 (all at ETSU; not counting a 130-34 record in three stints as a junior college head coach)
Why it would make sense: The career assistant finally got a shot at a head job in 2015.
All he's done since is win 24, 27, 25, 24 and 30 games in each season as a head coach — and the last number was this season, in which the Buccaneers won the Southern Conference's regular-season and tournament crowns. This season would've been the second NCAA tournament appearance in five seasons under the soon-to-be-55-year-old Forbes.
Wins this season included a sweep of UNC Greensboro and at LSU in mid-December.
Why it might not make sense: Forbes doesn't have a wealth of experience in Power 6 Conference basketball, and his time at one of those stops ended with an NCAA-spurred firing.
Forbes was an assistant at Tennessee from 2006-11 under Bruce Pearl — a tenure that ended with Pearl and the staff's firing for recruiting violations. Forbes was given a one-year show cause penalty and coached Northwest Florida State for two seasons before joining Gregg Marshall's staff at Wichita State, which is where he was before his hiring at ETSU.
Pat Kelsey
Current: Winthrop coach (eight seasons)
College record: 163-93 (all at Winthrop)
Why it would make sense: Others on this list have ties to Wake Forest; Kelsey is one of the two who's previously been on the Deacons' staff.
Kelsey was director of basketball operations from 2001-04, arriving with Skip Prosser, and then was an assistant from 2004-09. He had a helping hand in the Deacons' 2004 trip to the Sweet 16 and 2009 rise to No. 1
The 44-year-old Kelsey has had one losing season at Winthrop — a 14-17 ledger in his first one. He's won the Big South twice, in 2017 and this season. Winthrop deploys a high-paced tempo, ranking in the top 50 for adjusted tempo in KenPom in each of the last five seasons.
Why it might not make sense: It's not like Kelsey has blown people away at Winthrop.
The Eagles have never finished better than 113th in KenPom's rankings for a season (2017), and hiring Kelsey would seem to run the risk of watching more of the defense that has plagued Manning's teams. Winthrop's best defensive efficiency rating in Kelsey's eight seasons is 103rd (also 2017), and it has been ranked worse than 200th in half of his seasons at Winthrop.
There's also the Massachusetts side of things to consider. In 2017, Kelsey was hired by UMass but two days later, and roughly a half hour before his introductory press conference, Kelsey backed out of an agreement and remained at Winthrop.
As unlikely as it would seem that he'd accept the position at Wake Forest and back out, his history doesn't help him.
Thad Matta
Current: Unemployed (last at Ohio State in 2017)
College record: 439-154 (337-123 at Ohio State; 78-23 at Xavier; 24-8 at Butler)
Why it would make sense: It's tough to find a better résumé than a .740 winning percentage, which includes a 24-13 clip in the NCAA tournament.
You can find only one such résumé that holds those credentials and doesn't come with a buyout of a coach's current deal.
Matta has no such buyout because he abruptly resigned after his 13th season at Ohio State, a mutual parting of the ways because of Matta's health concerns and a decline in team performance and recruiting.
That was about three years ago; if Matta is looking for a return to coaching, Wake Forest could be a perfect fit for the 52-year-old.
Why it might not make sense: The biggest unknown of the equation that leads to Matta is health.
Matta battled back injuries for the last 10 years of his 13-year tenure at Ohio State, since a botched back surgery left his right foot damaged, requiring a brace, and resulting in lingering back issues, according to a story from USA Today.
Matt McMahon
Current: Murray State (five seasons)
College record: 110-51 (all at Murray State)
Why it would make sense: Life after Ja Morant didn't exactly collapse the Racers as most mid-majors that lose the No. 2 overall pick would.
Murray State was 23-9 this past season, including a 10-0 start to Ohio Valley Conference play. McMahon kept the Racers in the two-horse race with Belmont for league supremacy until the final seconds of the league championship, losing on a layup with three seconds left.
This season makes Murray State 77-20 in the last three seasons under the 41-year-old McMahon.
McMahon also has in-state, and somewhat close, local ties. He's a former Appalachian State player (from 1996-2000) who ended his time in Boone as a student assistant, and returned as an assistant coach from 2002-10. McMahon then spent one season at UNC Wilmington as an assistant before heading to Murray State.
Why it might not make sense: Murray State's average KenPom rank in the three seasons that it didn't have Morant is 165.3.
McMahon appeared to have done the best that he could a season after losing his star point guard, but it also needs to be pointed out that the Racers haven't exactly been world-beaters in the three seasons they didn't have Morant.
The Racers weren't in the top 200 of KenPom's defensive efficiency in McMahon's first two seasons, nor were they were in the top 100 for offensive efficiency. In Morant's two seasons, they were in the top 100 in both categories, and then this past season slipped back to 178th offensively and 110th defensively.
Wes Miller
Current: UNC Greensboro (nine seasons, including one as interim)
College record: 164-126 (all at UNCG)
Why it would make sense: Wake Forest doesn't have to leave the Triad to pick up an under-40 coach who's had his Southern Conference team finish in the KenPom top 100 in each of the past three seasons (Wake Forest was only a KenPom top-100 team in two of Manning's six seasons).
Miller, 37, has turned UNCG into a perennial contender in the SoCon, and he's been able to do so while refiguring his program design along the way. After a rocky start to his tenure, Miller's metamorphosis with the Spartans is start.
UNCG was 49-81 in Miller's first four full seasons at the helm; in four seasons since, the Spartans are 104-34.
Why it might not make sense: The SoCon-to-ACC jump seems wide — though, Mike Young's debut season at Virginia Tech seems to have laid a foundation to move forward.
Miller hasn't had the same established success as Young had at Wofford, though.
Hiring Miller would also bring a cloud of uncertainty if he's successful — what if North Carolina comes calling for him to succeed Roy Williams? The 69-year-old Williams won't be the Tar Heels' coach forever and with no obvious succession plan in place, a few successful seasons at Wake Forest would make Miller a worthy candidate to fill his former coach's shoes.
You'd also wonder if hiring Miller would put Wake Forest in a position of hiring a coach who can't be fired, given his family's donation history — the Miller Center isn't a coincidence — to the school.
Ryan Odom
Current: UMBC (four seasons)
College record: 91-65 (83-54 at UMBC; 8-11 as interim coach at Charlotte; not counting 21-11 at Lenoir-Rhyne)
Why it would make sense: The second of three straight familial connections to Wake Forest is the son of Dave Odom.
Ryan Odom has perhaps the most-memorable single victory of any coach on this list, having led 16th-seeded UMBC over No. 1 Virginia in the NCAA tournament's first 16-over-1 upset.
That's not Odom's lone credential and it's not meant to overshadow what makes him an attractive candidate. Odom took over a bottomed-out UMBC program that was 41-172 in the seven seasons before his arrival and seemingly engineered an overnight turnaround, with three straight 20-win seasons to start his tenure before this season's 16-17 downturn.
Why it might not make sense: There are some similarities here between Odom and Miller (as there will be for the next option, too).
Jumping from the America East Conference to the ACC seems like quite the leap. Odom's UMBC teams have finished with KenPom rankings of 201st, 166th, 230th and 256th.
And there's the aspect of hiring somebody who would bring some challenges if things soured and a change needed to be made.
Could you fire the son of a coach whose banner hangs from the rafters?
Mark Prosser
Current: Western Carolina (two seasons)
College record: 26-37 (all at Western Carolina; doesn't include 5-23 at Division II Brevard)
Why it would make sense: Perhaps the biggest underdog on this list.
But Prosser, the son of the late Skip Prosser, has some early indications that he can become a high-level coach.
Taking over in Cullowhee in 2018, Prosser's first season at the helm saw the Catamounts go 7-25 — including a 71-64 loss to the Deacons. This season featured a 12-win improvement, the 19-12 record standing as Western Carolina's best since 2010 and only the second time since 1983 that Western Carolina has held a winning percentage better than .600.
Why it might not make sense: It might not be best-advised practice for Wake Forest to hire a coach who only has two seasons of being a head coach with a famous name.
Prosser might be on the way to becoming a top-level coach, but he's hardly there yet. If Wake Forest wants to ping nostalgia and history and attempt to recreate the early-to-mid-2000s, Prosser might be the pick.
And for the second time: If it comes to it, can you fire a coach whose father's banner hangs from the rafters of Joel Coliseum?
Bob Richey
Current: Furman (three seasons)
College record: 73-25 (all at Furman)
Why it would make sense: Now here's a limited-but-sparkling résumé for the youngest member of this list (by two months Miller's junior).
Niko Medved set a foundation at Furman, and Richey has piled up wins in keeping it on elevated ground in the SoCon. Richey, who turned 37 on March 22, has seasons of 23, 25 and 25 wins.
The Paladins have finished in the top 100 of KenPom for all three of those seasons (95th, 59th, 81st). It's a deliberate and balanced style that has made Furman one of the Southeast's top mid-major teams; every season under Richey has seen a top-100 offensive efficiency, while defensive efficiencies have been 104th, 57th and 85th.
Why it might not make sense: The same road blocks that come with being an under-40 coach at a mid-major league.
The last three years are Richey's only three as a head coach. As successful as they've been, it's not as though he's been preparing to play the likes of Virginia's defense or Florida State's depth or Louisville's athleticism night-in, night-out.
Richey doesn't even have the benefit that others do of having assistant experience at the Power 6 Conference level. He's been an assistant at two programs: Charleston Southern and Furman.
This is a gamble that under different circumstances, might be worth making for Wake Forest. And it still might be — albeit with plenty of pressure to win early and often.
Russell Turner
Current: UC Irvine (10 seasons)
College record: 209-139 (all at UC Irvine)
Why it would make sense: Call Turner the west coast, dark horse candidate who might make more sense than you realize.
Turner has been the Anteaters' coach for 10 seasons and has won at least 20 games in seven of the past eight seasons. That includes last season's 31-win campaign that culminated in a first-round upset of fourth-seeded Kansas State in the NCAA tournament.
This season was the first in seven seasons that UC Irvine wasn't ranked in the top 100 of KenPom's defensive efficiency metric, and the Anteaters didn't get to finish their season — they were the No. 1 seed before the Big West Conference tournament was canceled.
Turner also holds Wake Forest ties — he was an assistant under Dave Odom from 1994-2000, before heading west and taking assistant coaching roles at Stanford and with the Golden State Warriors.
Why it might not make sense: Turner's light as an up-and-coming coach has been on for a while, and yet he's remained at UC Irvine. Maybe he's comfortable where he is or is waiting for a specific opening.
Turner's Wake Forest experience is a boost but it's hardly time-sensitive when it comes to understanding the school that Wake Forest is now, the facilities and regional recruiting. Plenty has changed in the 20 years since Turner was with the Deacons.
Danny Manning 01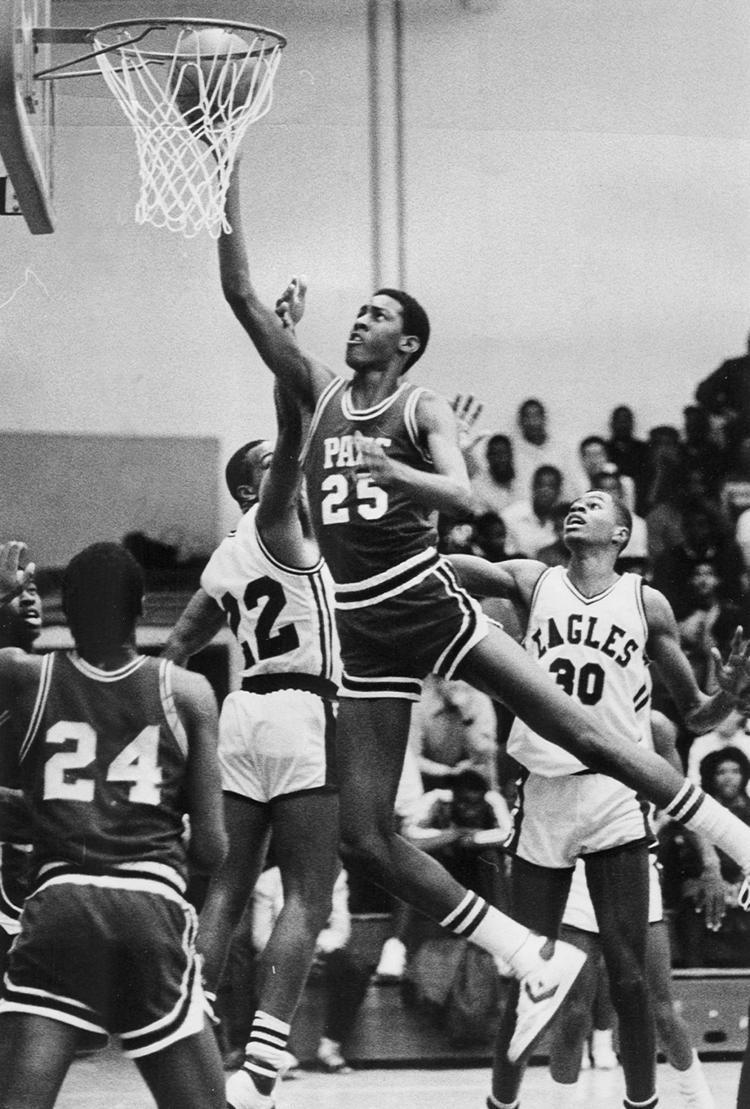 DANNY MANNING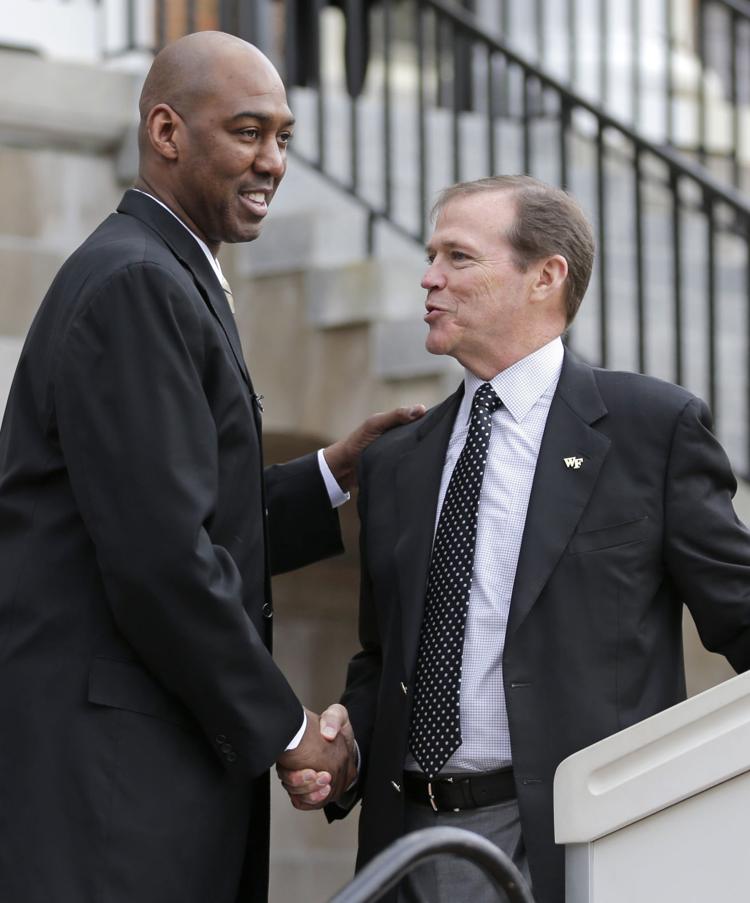 DANNY MANNING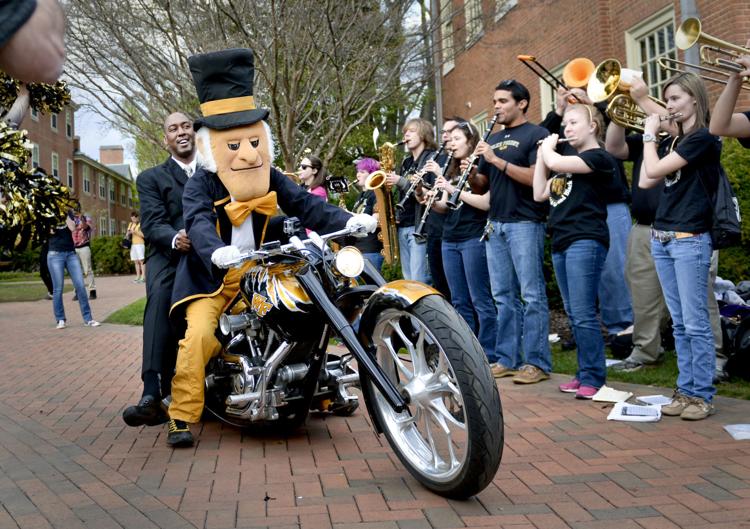 DANNY MANNING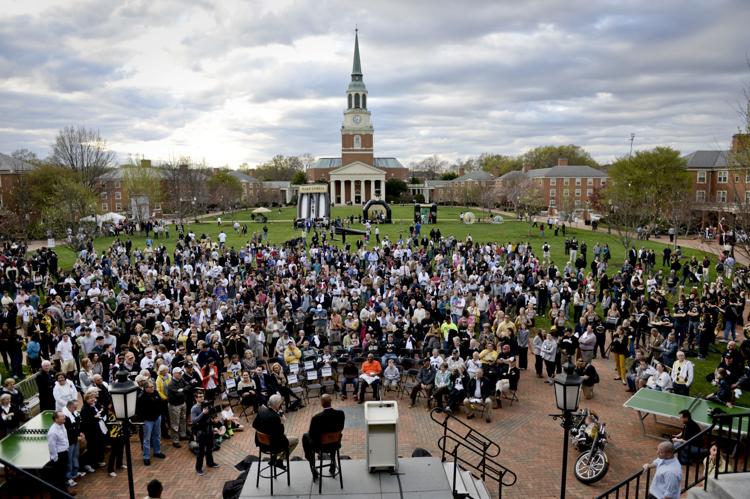 DANNY MANNING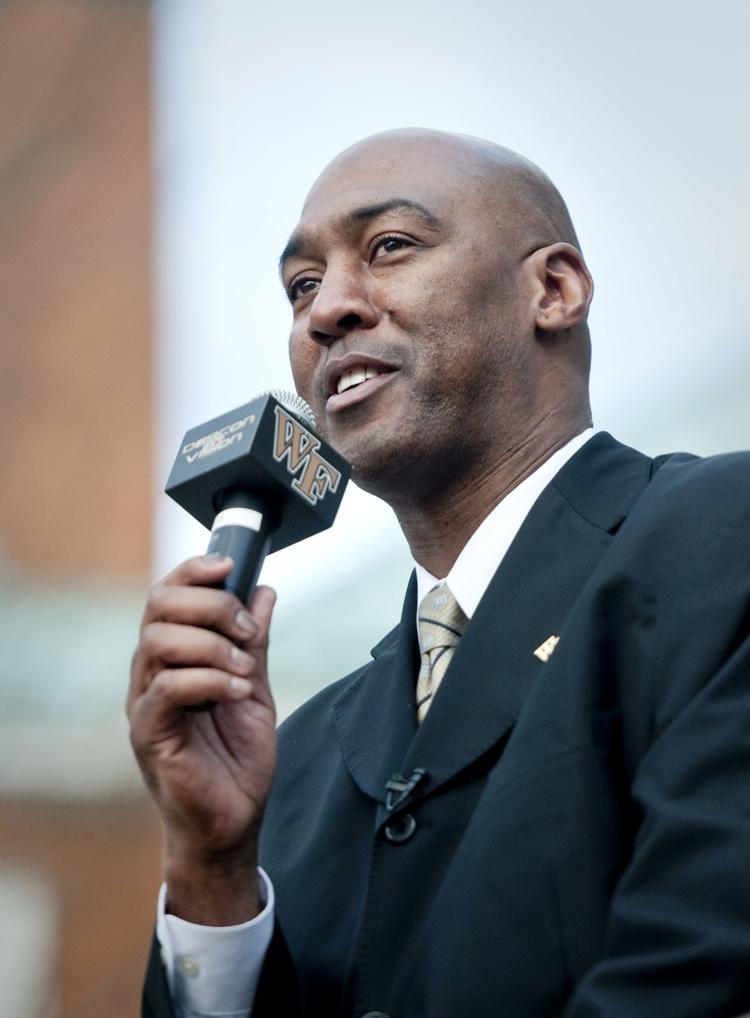 DANNY MANNING
DANNY MANNING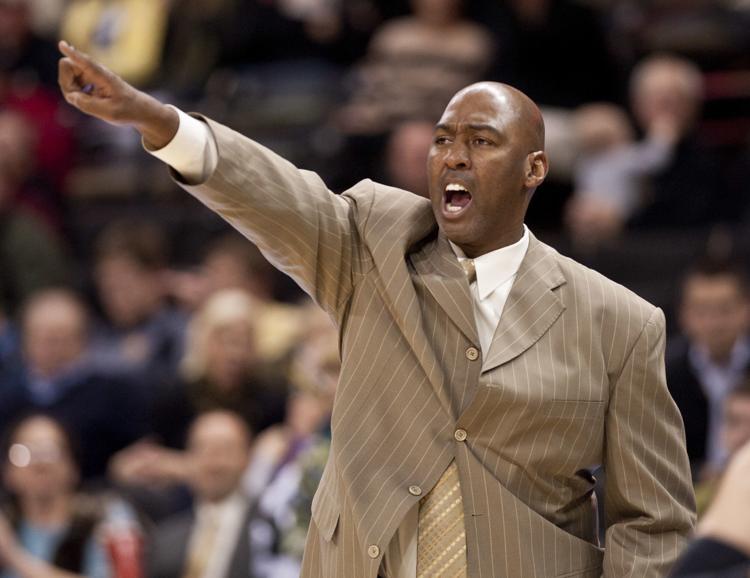 DANNY MANNING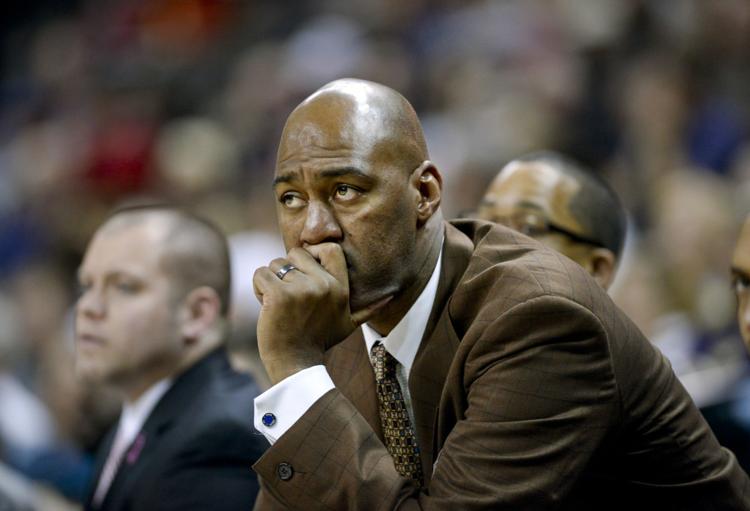 DANNY MANNING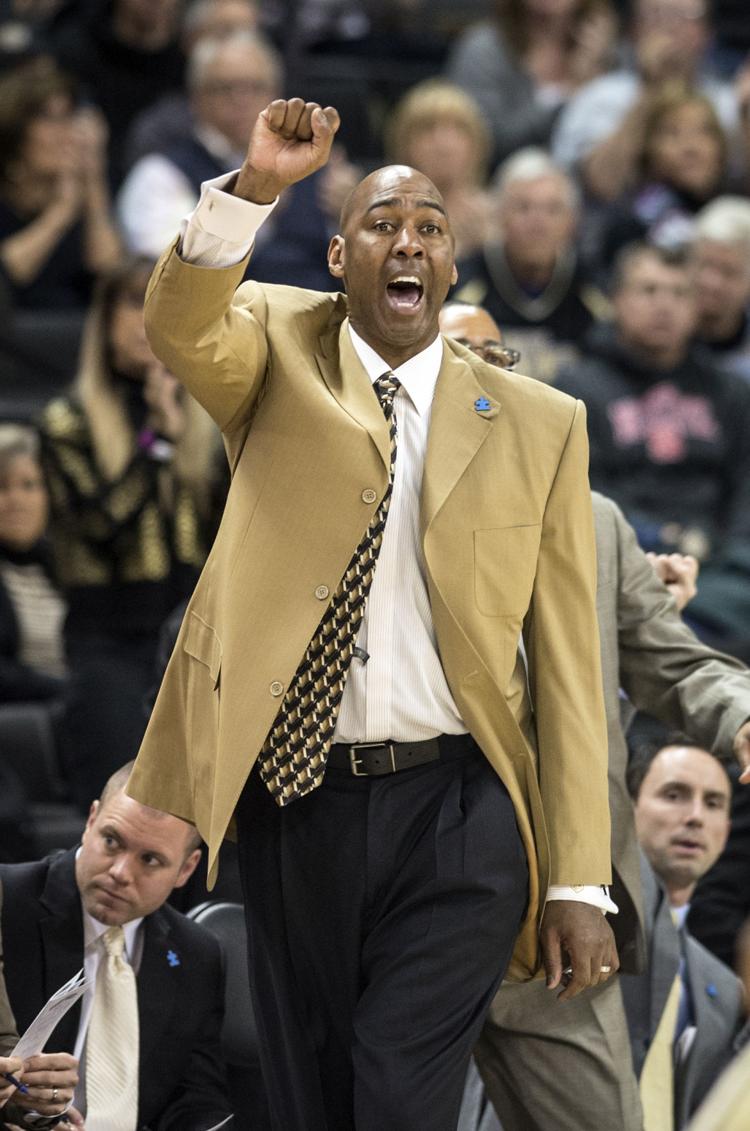 DANNY MANNING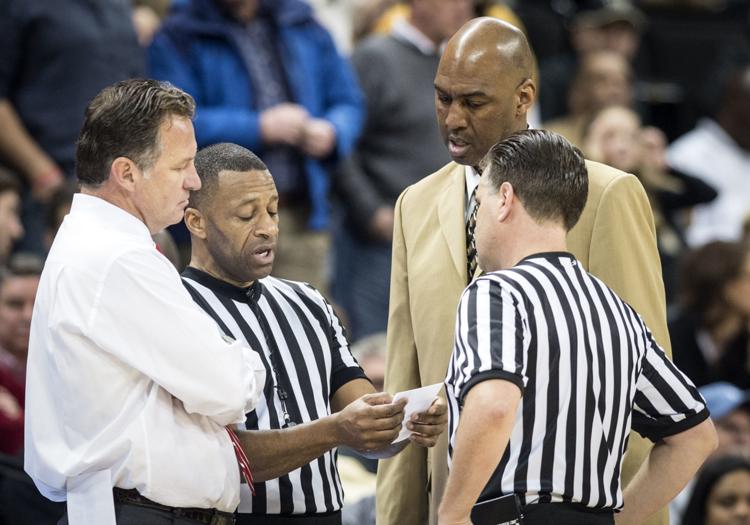 DANNY MANNING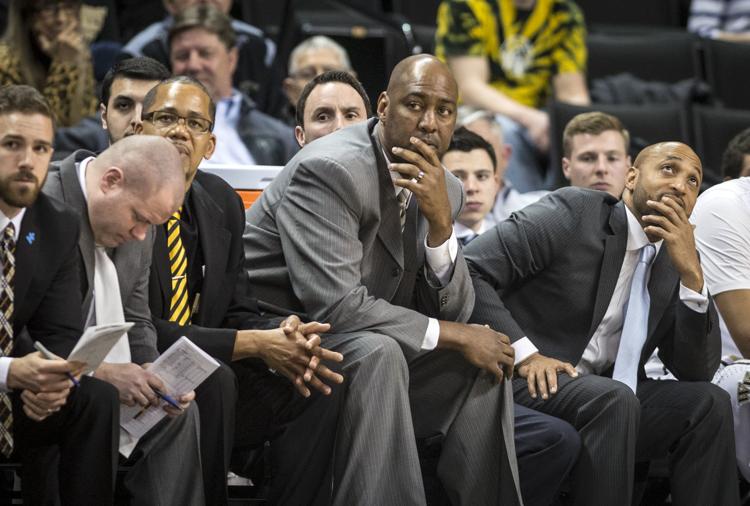 wsj_0626_WakeHoops
wsj_0626_WakeHoops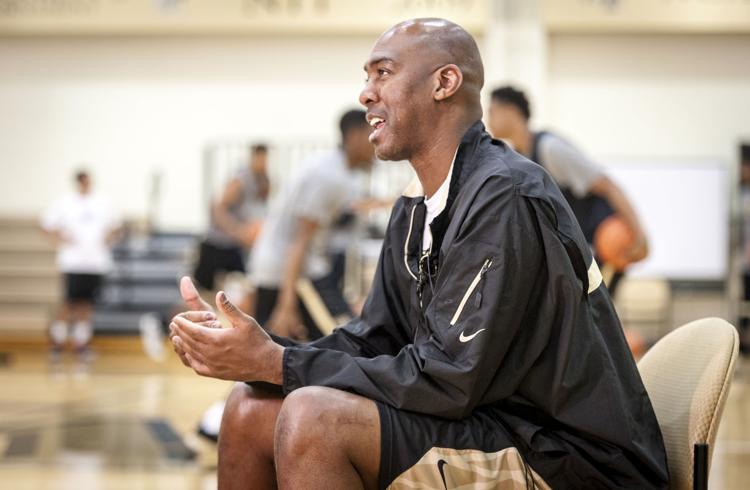 2015w_spt_wfbkcmediaday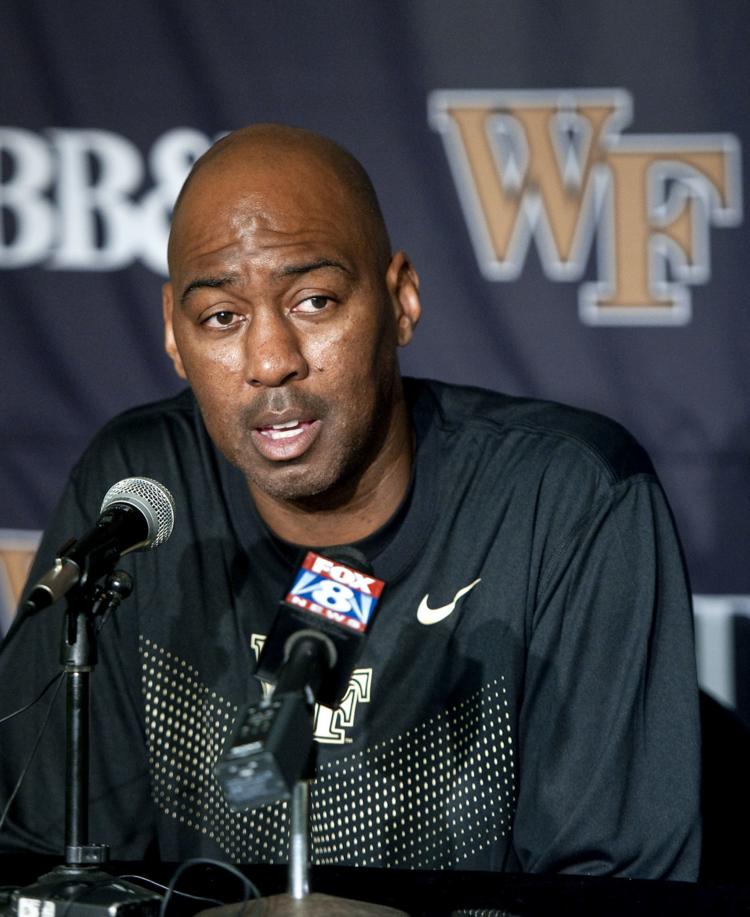 UMBC Wake Forest BKB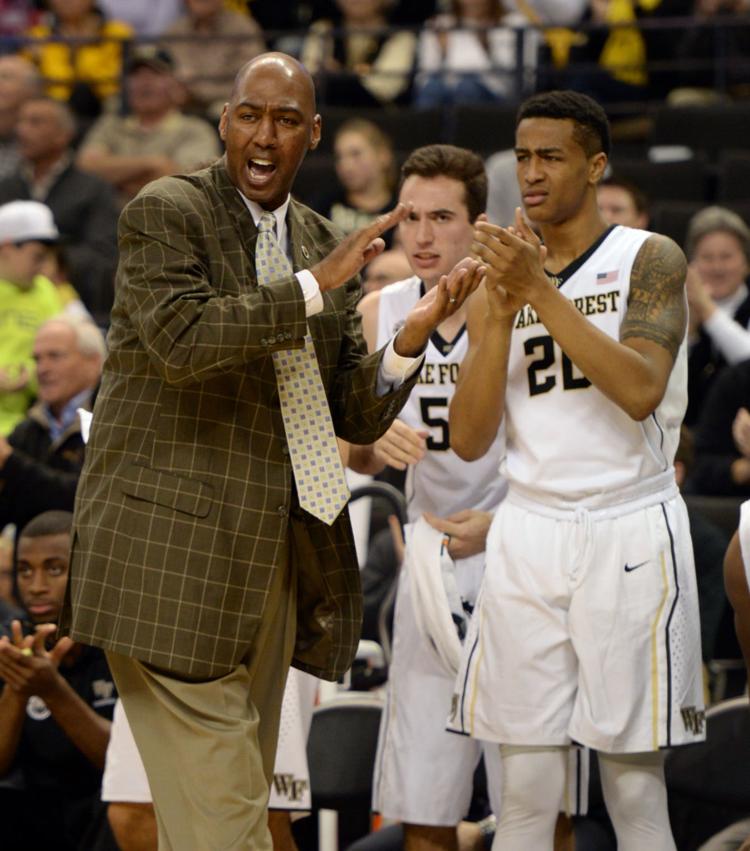 WFUXavier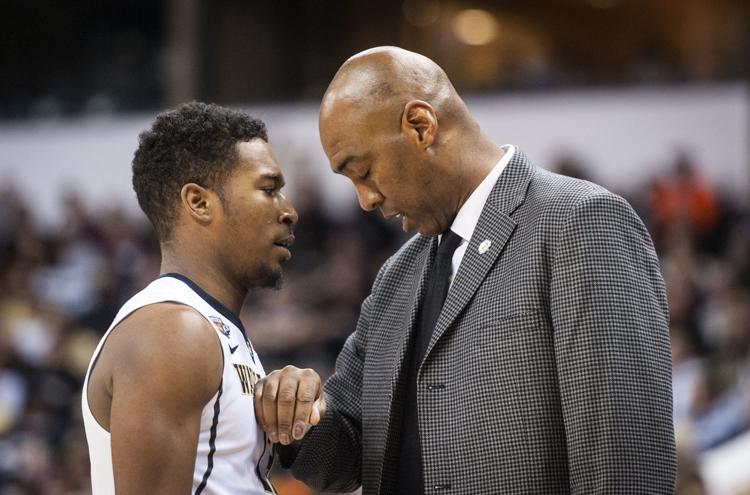 WFUVaTech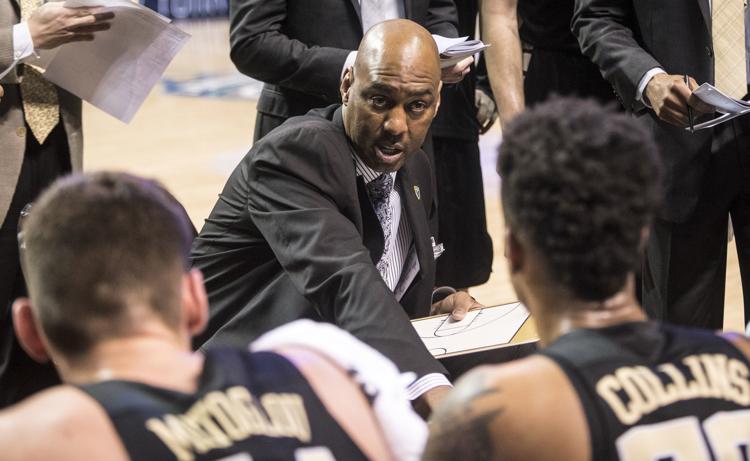 WFUVaTech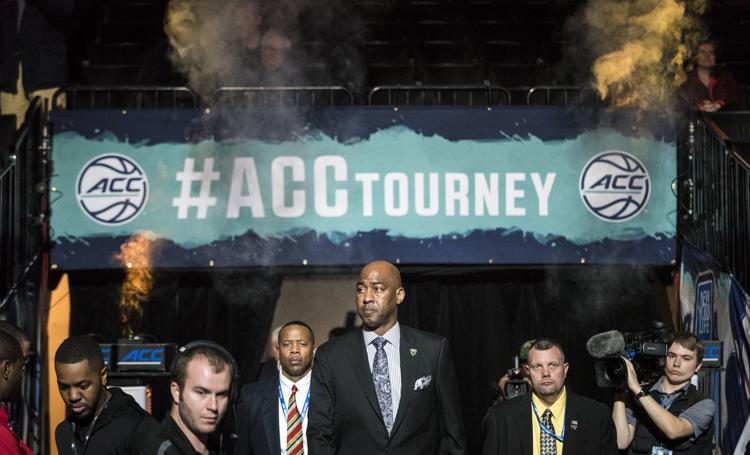 WFUVaTech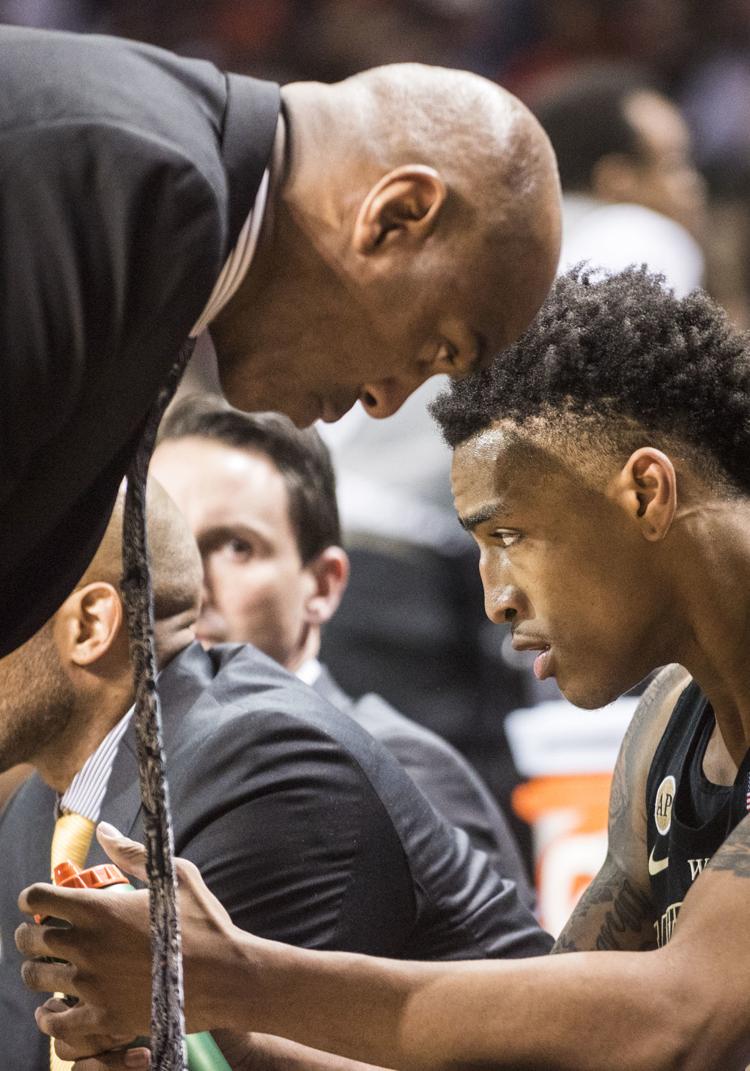 WFUMedia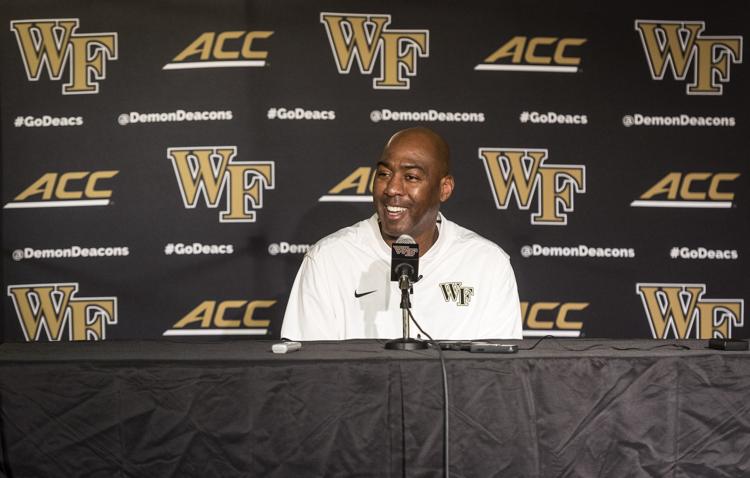 WFUMedia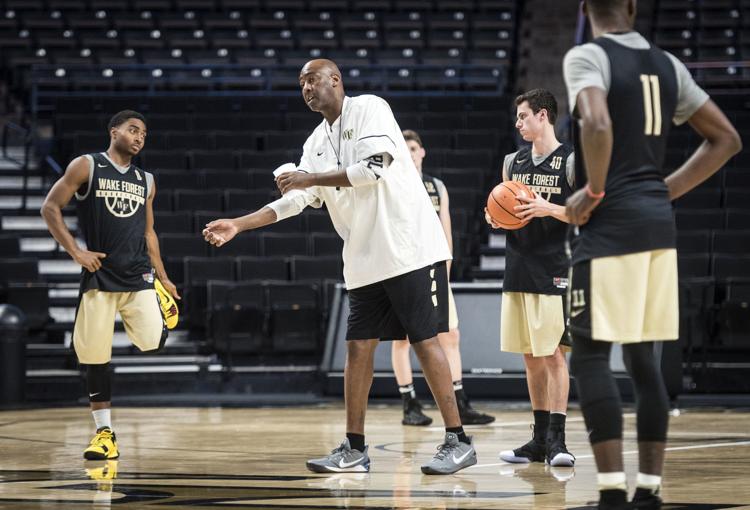 WakeIll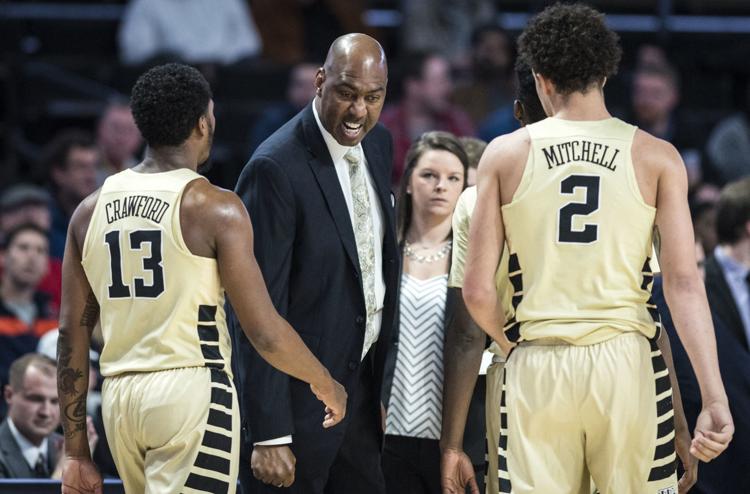 WFUSyracuse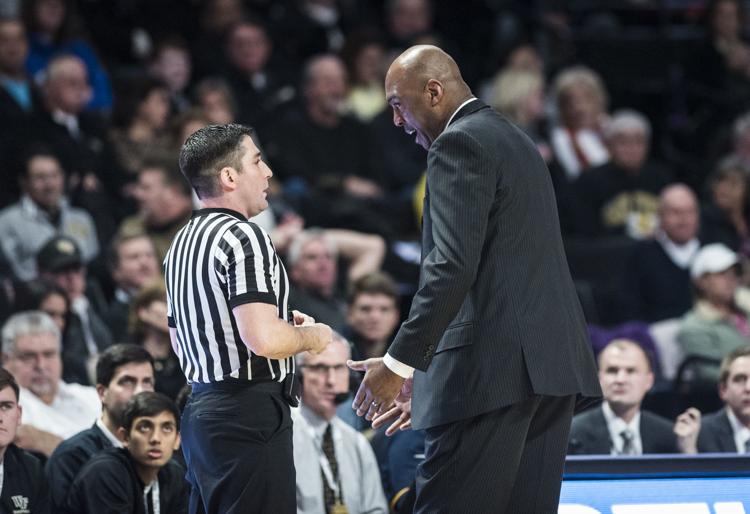 20180225w_spt_wakeanalysis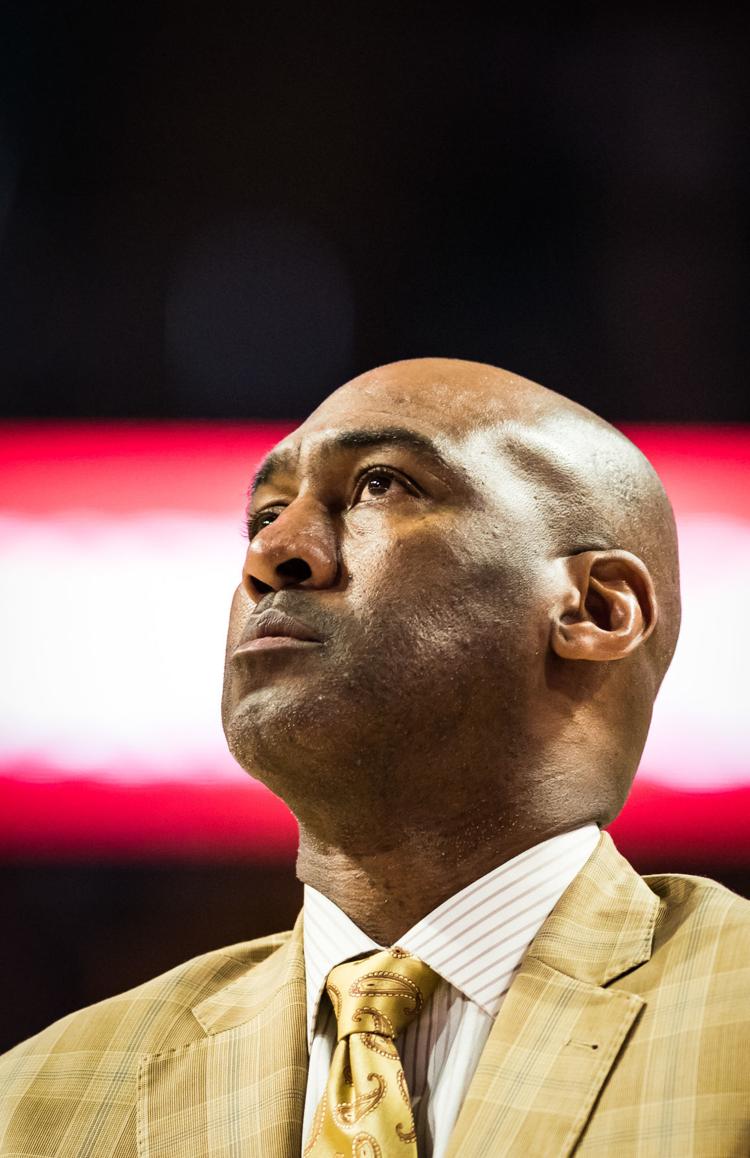 WFUPrac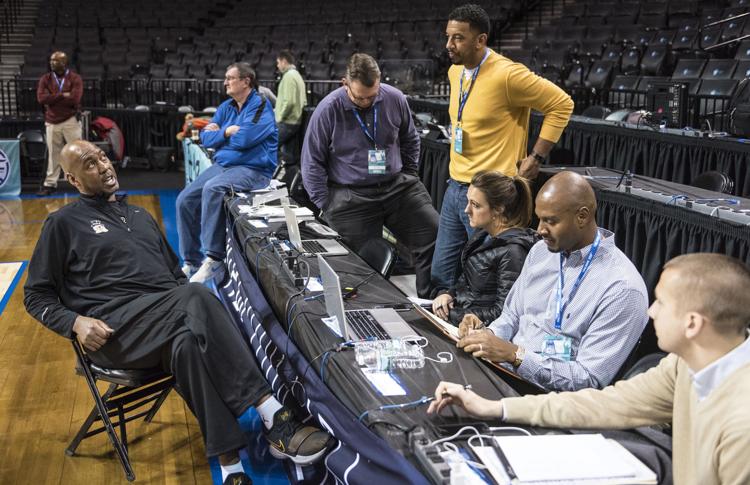 WFUPrac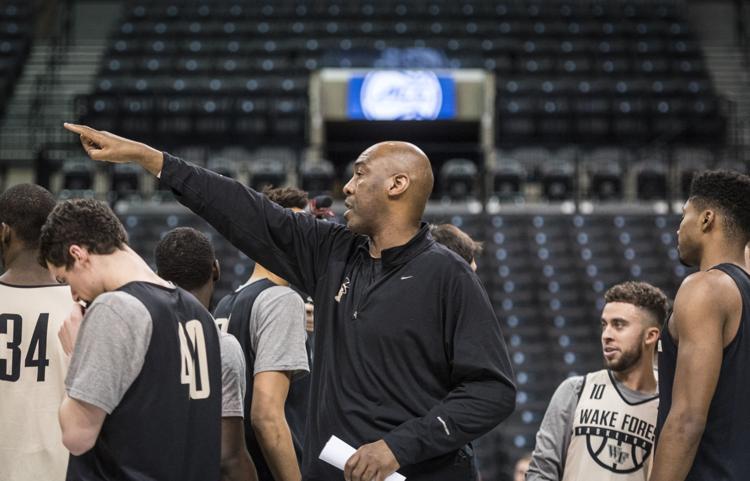 ACCWFUSYR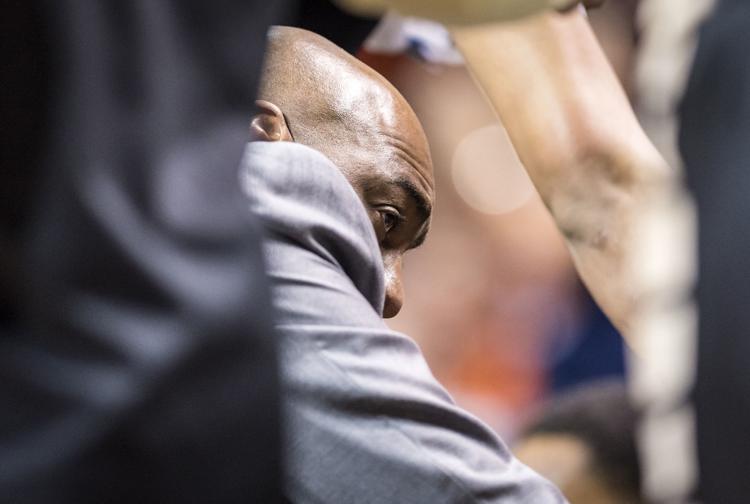 Chris Paul donation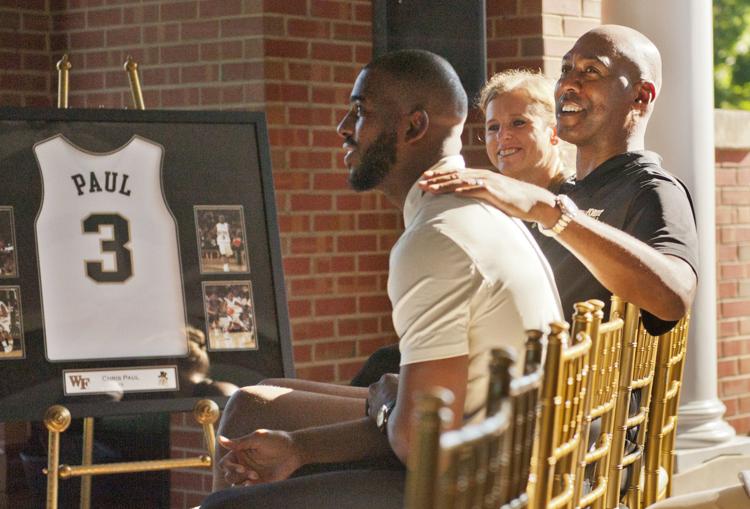 WakeMedia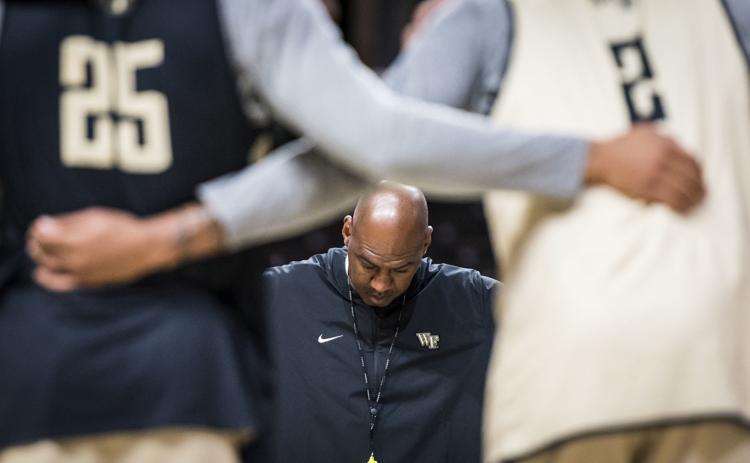 WakeMedia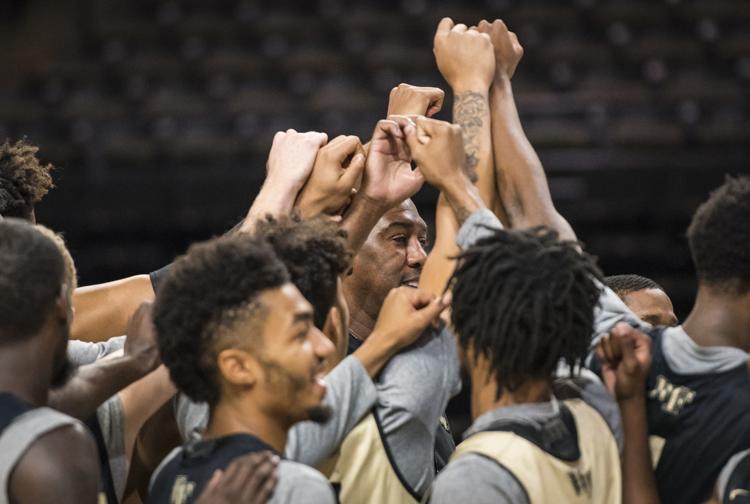 WakeMedia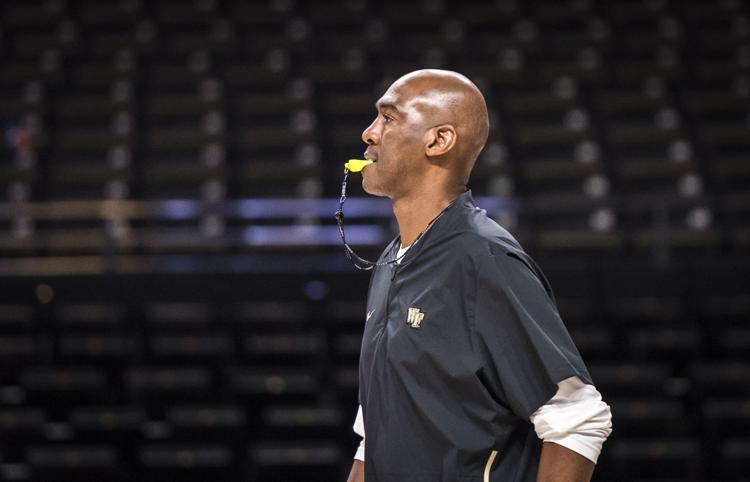 WakeMedia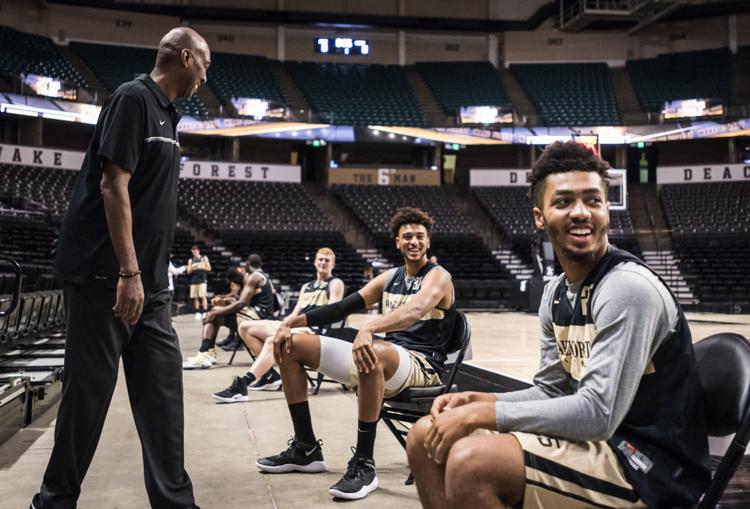 WakeExhibition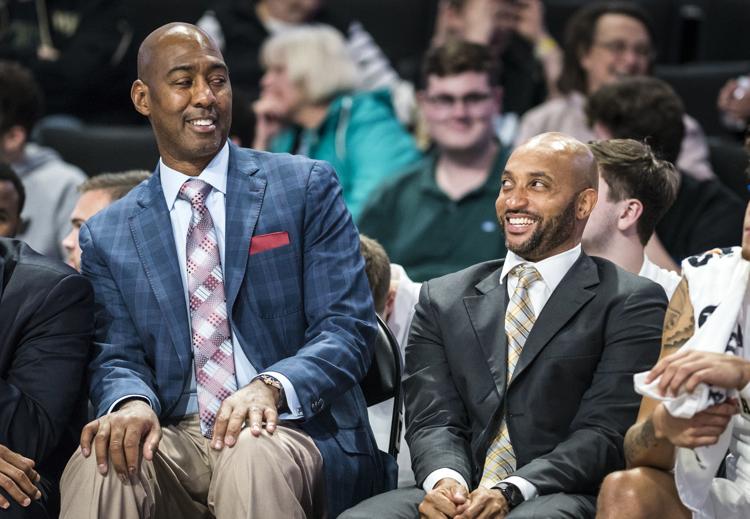 Wake Forest UNC Charlotte Men's Basketball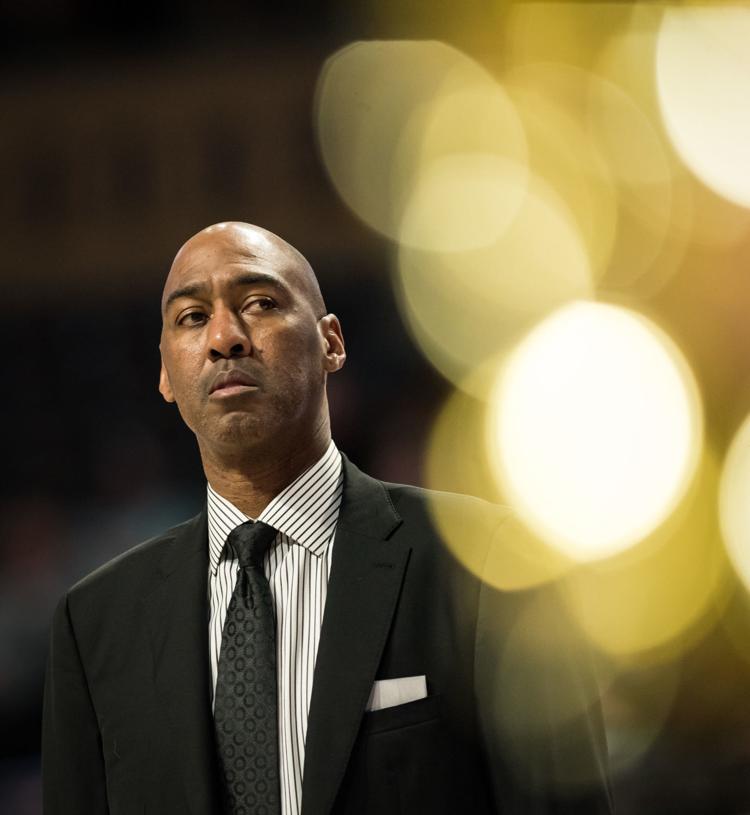 WakeBasketball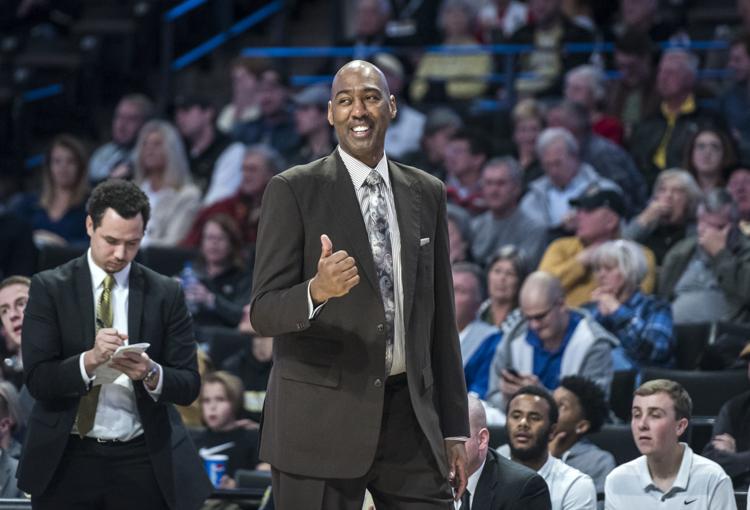 WakeBasketball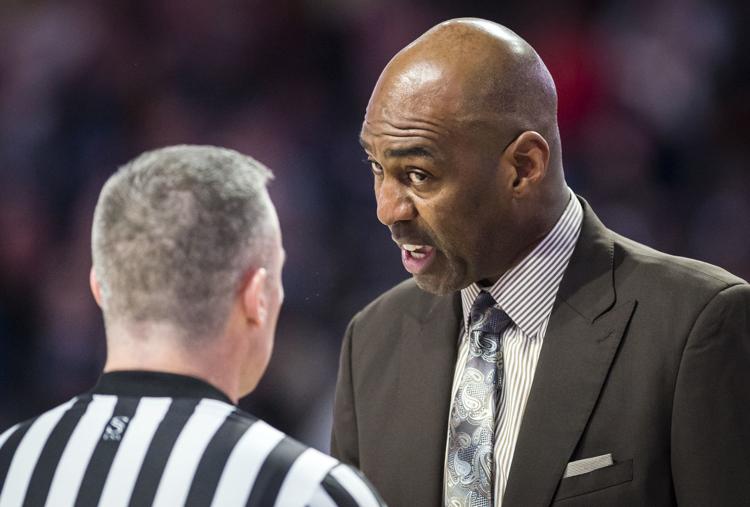 wakebasketball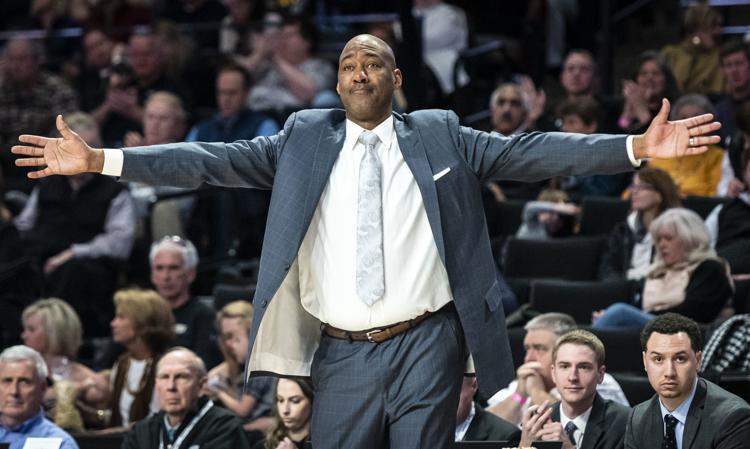 Wake Forest Pittsburgh Mens Basketball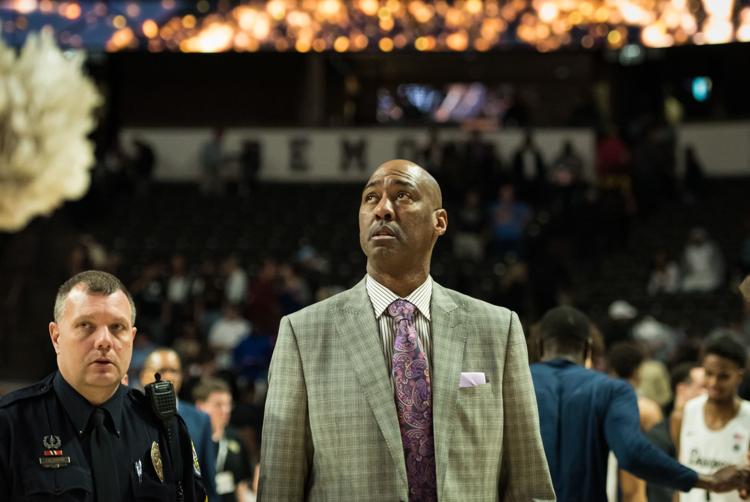 WakeBasketball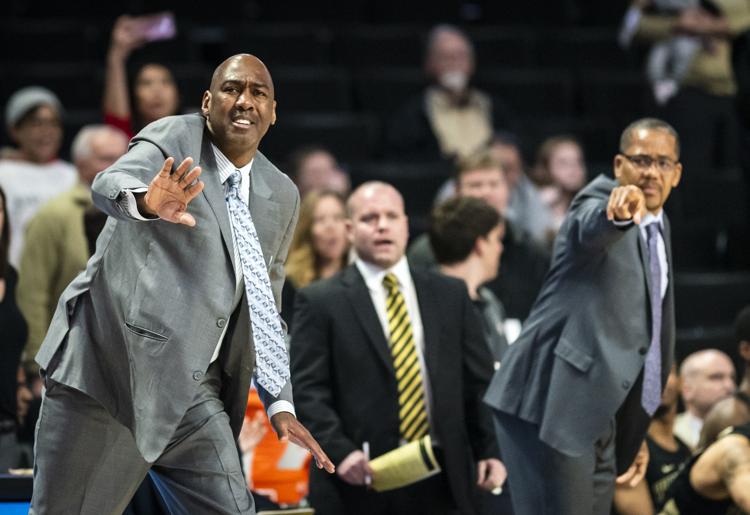 ACCWakePrac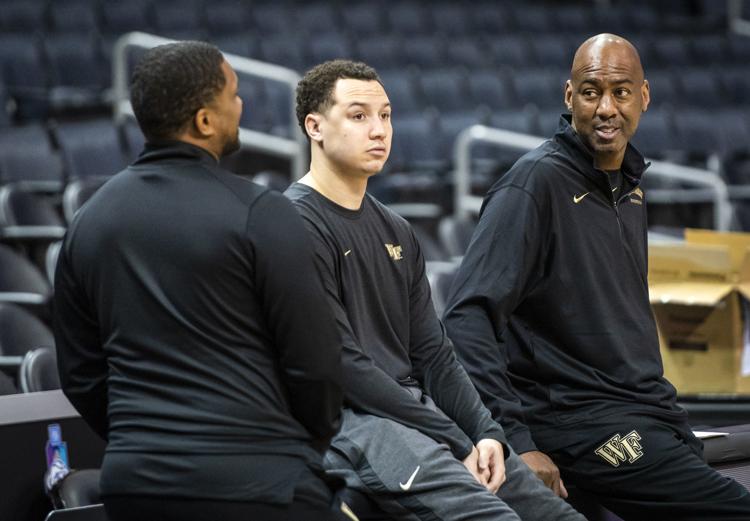 ACCWakePrac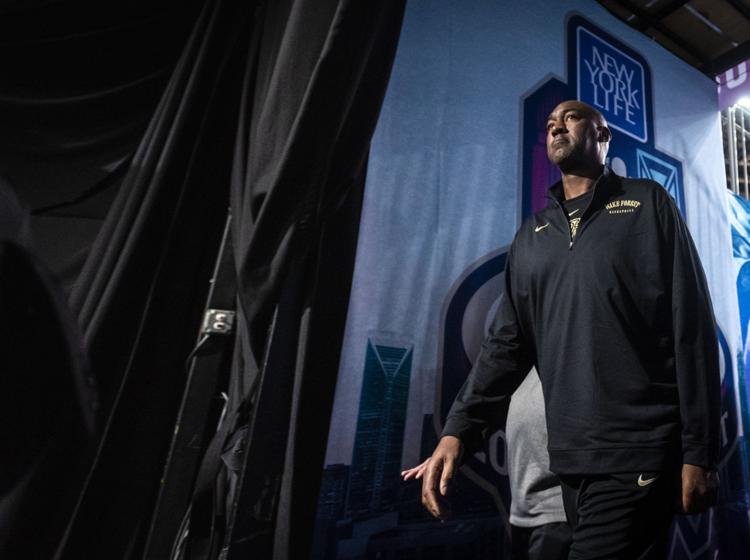 ACCWakeMiami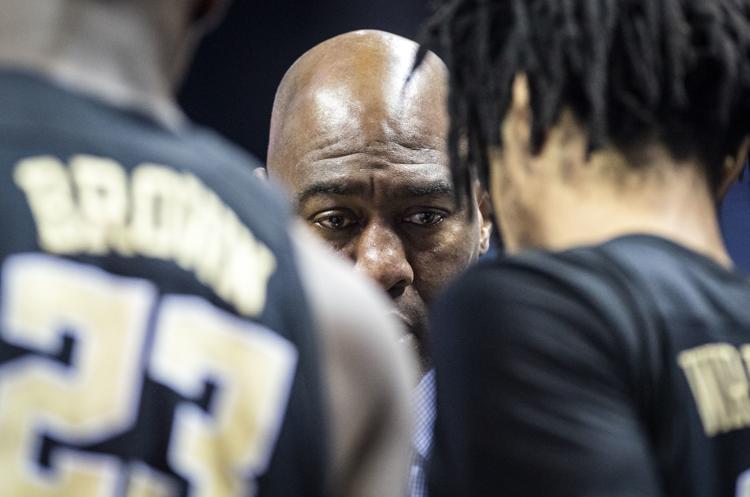 ACCWakeMiami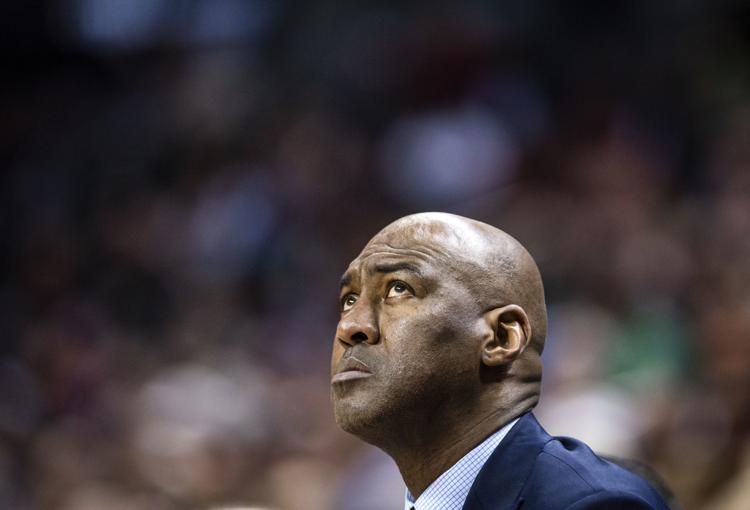 Currie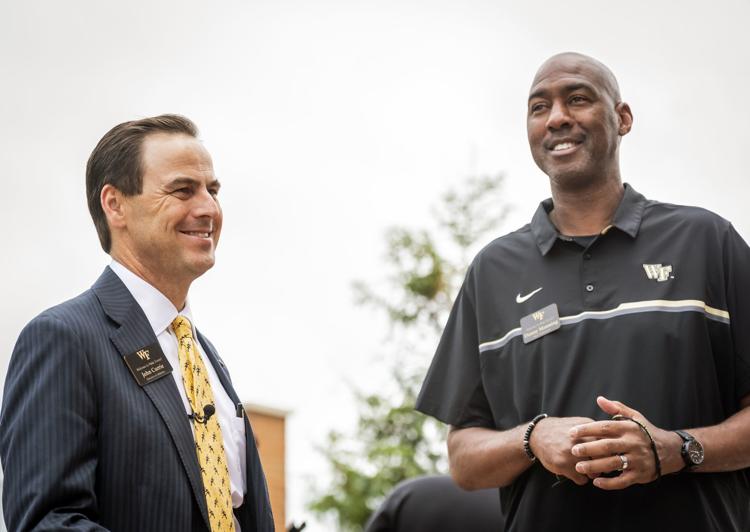 WakeFootball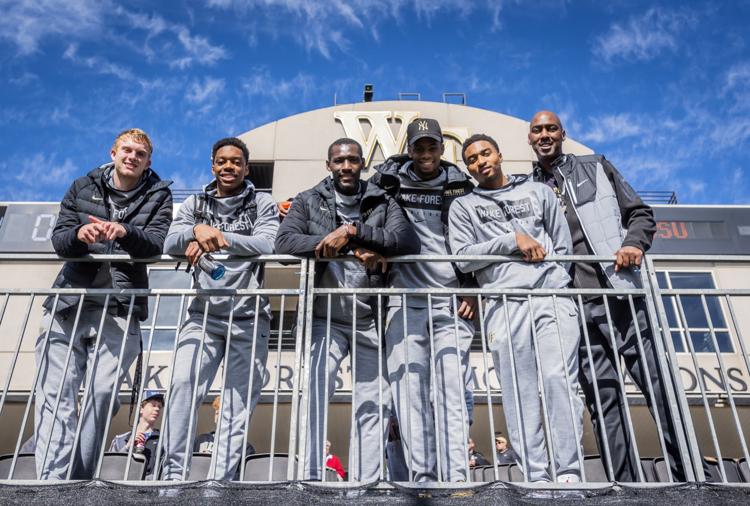 WakeBasketball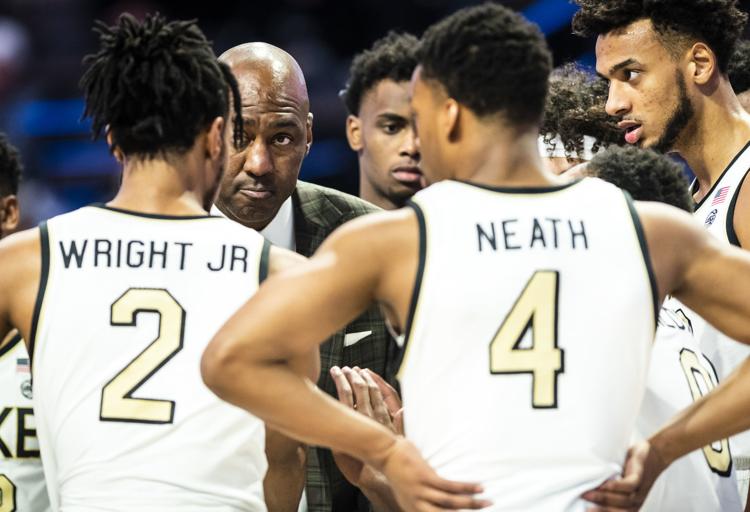 Wake Forest NC A&T Mens Basketball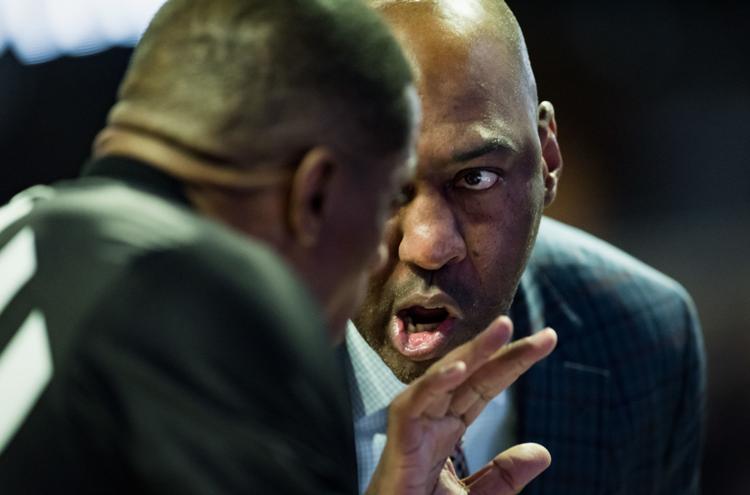 WakeClemson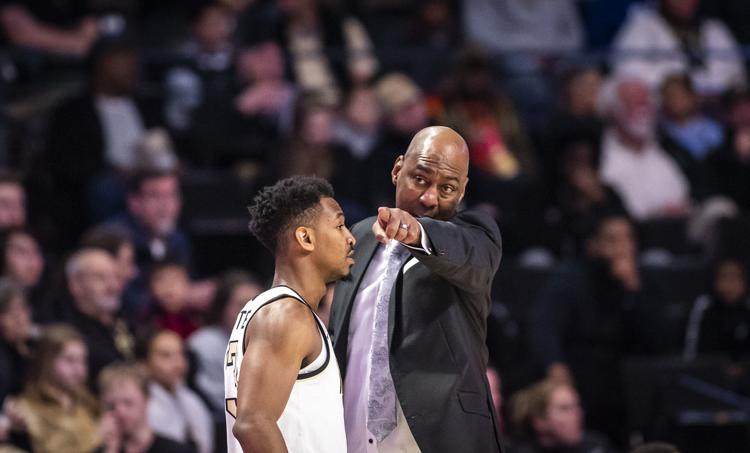 WakeBasketball
WakeBasketball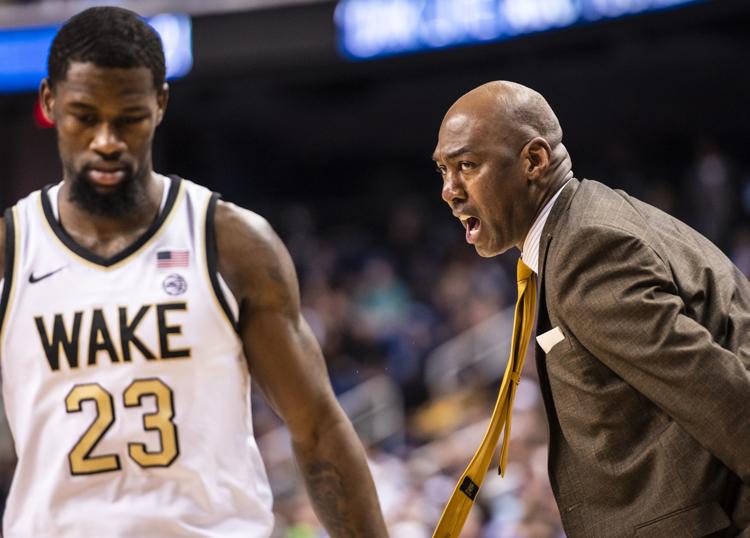 WakeBasketball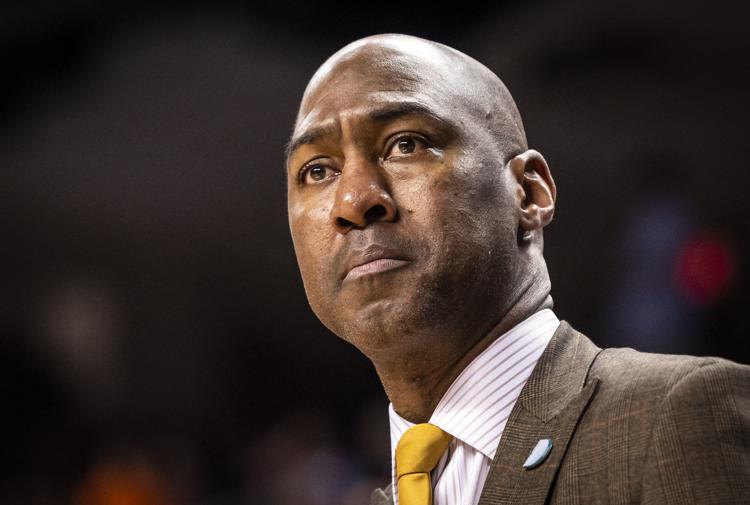 WakeBasketball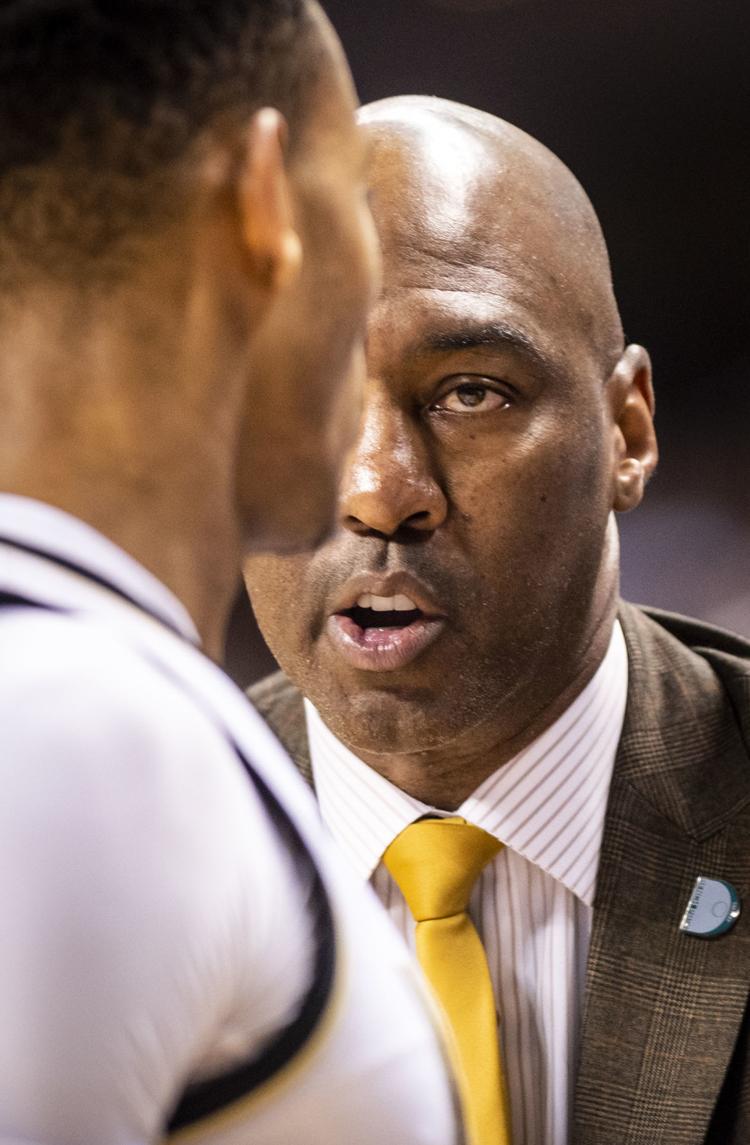 WFUMedia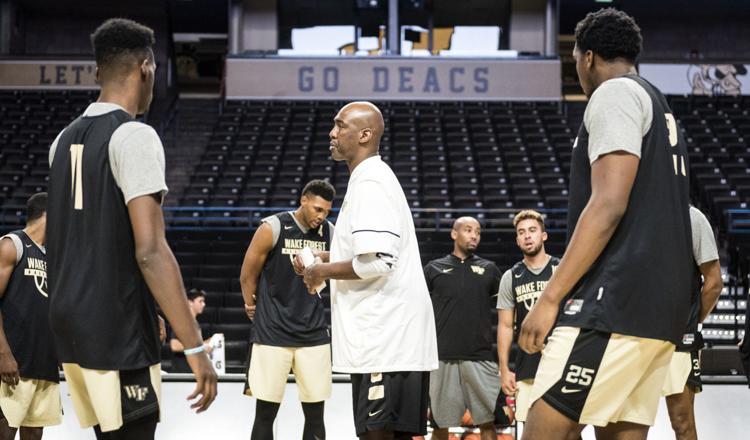 ~~ VERTICAL GALLERY: HIDE TITLES, UP FONT SIZE ~~