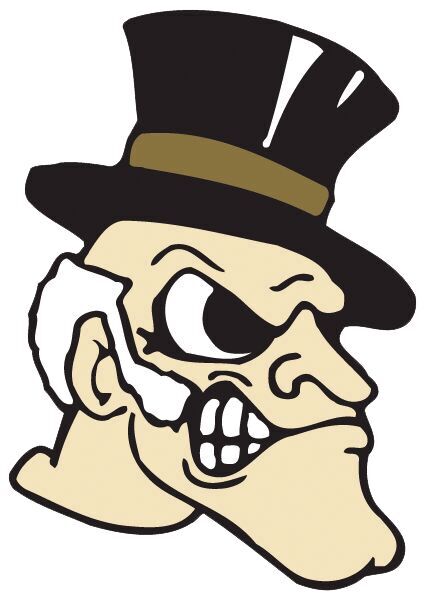 Jason Shay, whose basketball head coaching tenure in succeeding Wake Forest's Steve Forbes at East Tennessee State ended after just one season amid backlash because of player protests, is being reunited with Forbes as a Demon Deacons assistant coach.
Shay fills the spot vacated by former Deacons great Randolph Childress, who stepped down in April. 
Shay's Buccaneers went 13-12 in his first season in Johnson City. Team members said at the start of the season that they planned to kneel during the anthem and Shay promised to support them, ETSU sports information Kevin Brown told ESPN.
Then players knelt during the anthem before a game at Chattanooga on Feb. 15, WJHL reported. In response, all 27 Republicans in the Tennessee Senate signed a letter to university presidents across the state calling on them to ban student-athletes from kneeling, WJHL said.
Shay, who earned $300,000 annually, ultimately resigned, and multiple ETSU players chose to enter the transfer portal, which includes Damari Monsanto, a current Deacon and the Southern Conference freshman of the year.
Forbes and Shay have worked together for a combined 12 seasons spanning three schools: as assistants at Tennessee (2006-2011), then with Forbes as head coach at Northwest Florida State College (2011-2013) and ETSU (2015-2020). 
Forbes has now reassembled the ETSU staff that took the Buccaneers to a Southern Conference championship for the 2019-2020 season – featuring fellow assistants Brooks Savage and B.J. McKie. That team didn't get to compete on the national stage, though, after COVID-19 shut down the 2020 NCAA Tournament. 
After Forbes took the Wake Forest job last year, Shay was elevated to head coach at ETSU.
"Jason has one of the brightest minds in all of college basketball," Forbes said in a school-issued press release. "I have total confidence in his ability to assist our players in becoming the best versions of themselves, on and off the court."
Shay said in the release: "My family and I are extremely appreciative to be a part of Coach (Steve) Forbes' staff and join the incredible Wake Forest University and Winston-Salem community."