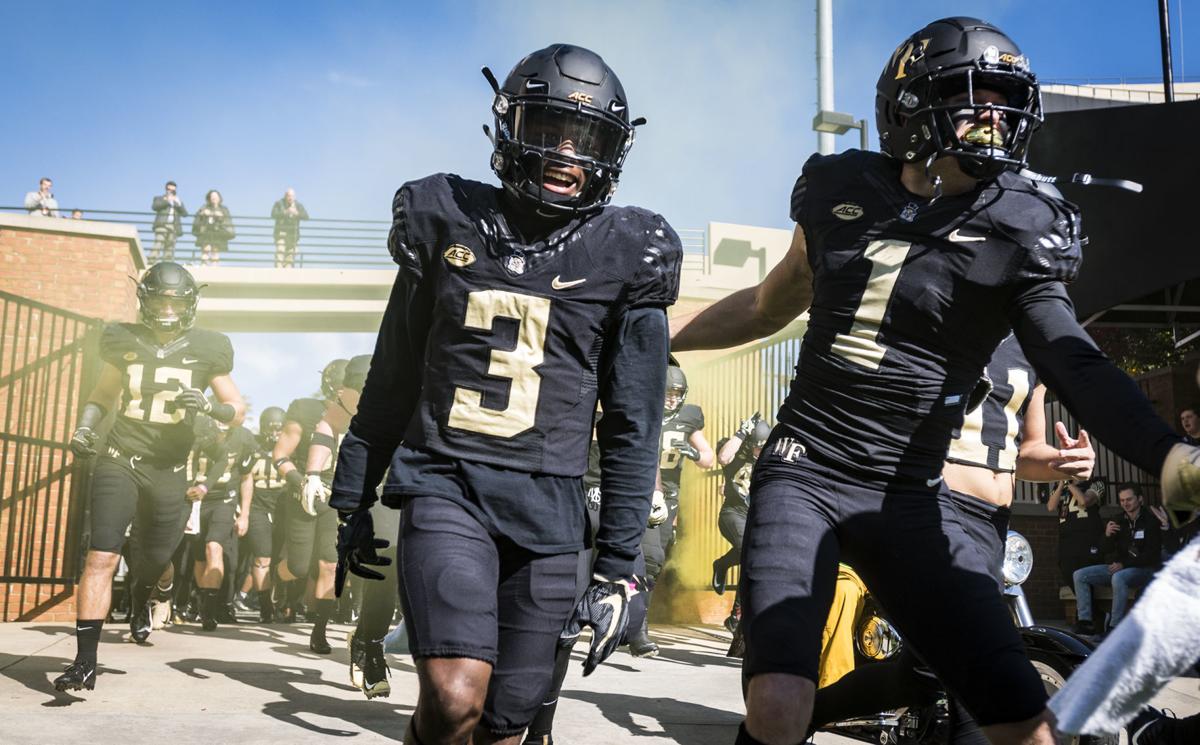 The Carolina Panthers signed former Wake Forest receiver Greg Dortch on Wednesday morning.
Dortch had been on the New York Jets' practice squad since the preseason ended. He signed with the Jets after going undrafted.
Ever-present on social media, Dortch tweeted Wednesday: "Thankful for the opportunity & Glad to be apart (sic) of the @Panthers Organization! Wearing #14 #KeepPounding."
Dortch was added to the 53-man roster for the Panthers, who announced his position as returner. The move comes one day after the Panthers waived Ray-Ray McCloud, who had been the team's punt and kick returner since the start of the season. McCloud fumbled three times in six games.
The Panthers have won four straight games and are off this week. Their next game is at home against the currently unbeaten San Francisco 49ers on Oct. 27.
It's a return home of sorts for Dortch — not only in that he returns to the state where he played college football, but also in that his family moved from Richmond, Va., to Charlotte while Dortch was at Wake Forest.
Dortch left Wake Forest after last season, his redshirt sophomore year. As an undrafted free agent, he signed with the Jets and had eight catches for 49 yards and a touchdown in the preseason.
Last year, Dortch had 89 catches for 1,078 yards and eight touchdowns — despite missing the Birmingham Bowl with a hand injury. He had 25 punt returns for 276 yards and two touchdowns — both of which came against Towson — and had 18 kick returns for 376 yards.
He was named a first-team All-America returner by Sports Illustrated, the Football Writers Association of America and Pro Football Focus last year.
Be the first to know
Get local news delivered to your inbox!