Mike Wilbon thought he knew a lot about NBA superstar Chris Paul, but he had no idea about one trait until they started working on a book together.
"I'll tell you what, Chris is a hell of a storyteller," said Wilbon, who co-hosts ESPN's popular "Pardon the Interruption" with Tony Kornheiser. "He just has a way of telling these stories that is unreal, so he's really doing the hard part in all of this."
The book, titled "SIXTY-ONE: Life Lessons from Papa, On and Off the Court," is part tribute and part life lesson about Paul's late grandfather, Nathaniel Jones. Jones owned a gas station in Winston-Salem and was murdered outside his home while being robbed. Paul was a senior West Forsyth High School at the time.
A week after the murder Paul, the West Forsyth class president, took to the court against Parkland and scored an amazing 61 points to honor his slain grandfather, who was nicknamed Papa Chilly and was 61-years-old when he died. The game was emotional for Paul, who intentionally missed a free throw after being fouled on a layup so that his point totaled remained 61.
Soon after, Paul was taken out of the game by Coach David Laton and Paul can be seen in video highlights sobbing and eventually falling into the arms of his father, Charles.
"It's something that's been fun to work on, especially to work closely with Mike Wilbon and my brother (C.J.)," Paul told Rachel Nichols on ESPN's "NBA: The Jump. "I got a chance to learn a lot about myself in doing this."
Paul said that the chance to tell what his grandfather meant to him and his brother, as well as his entire family, was too good to pass up. After his senior season at West Forsyth, Paul starred at Wake Forest for two seasons before being a first-round NBA draft pick, where he has carved out a career that should land him in the Naismith Memorial Basketball Hall of Fame.
"I was 17 years old then, and I'm 35 now," said Paul, who has help resurrect the Phoenix Suns this season. "I've got a chance to see how that has affected me up to this point in my life. It's cool to be able to share a snapshot of my journey and what my life has been like and the things my grandfather instilled in me at an early age."
Wilbon, who was inducted into the National Sportscasters and Sportswriters Hall of Fame last year, has spent several long sessions with Paul, and the book is expected to be released in September. There's also talk of Disney putting together a movie about Paul's life and this defining moment in it.
Wilbon said he'd heard about the movie aspect and when actor Michael B. Jordan was (suggested as the person who should play Paul), Wilbon said: "That's not a bad idea."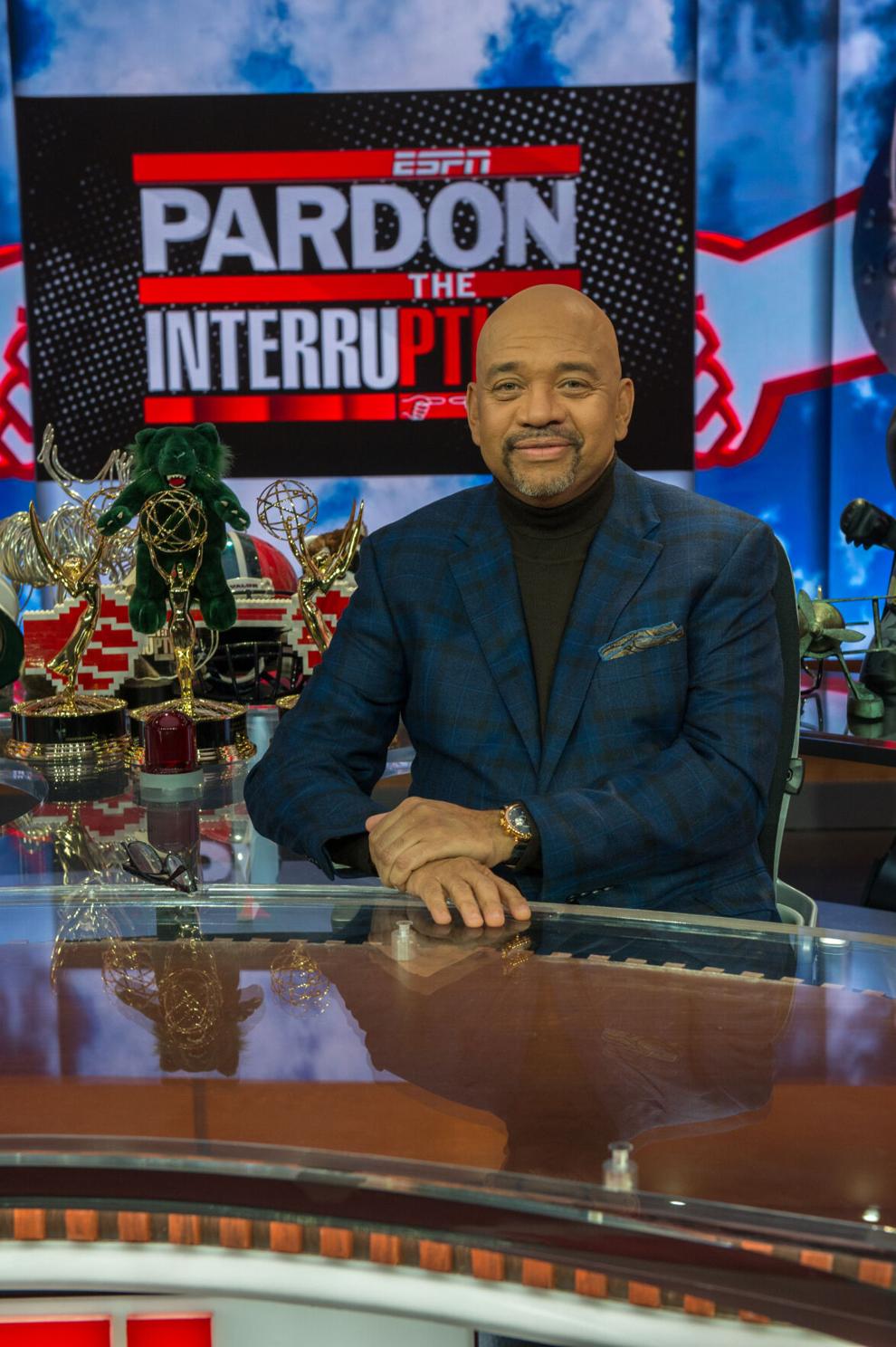 Wilbon, who still writes columns for The Washington Post, said he wasn't sure about writing the book at first.
"We actually talked before the pandemic and went back and forth with it and he just said, 'Man, I want you to write this,'" Wilbon said by phone. "So I was flattered and now that I've begun the project, I'm excited about the process."
Wilbon, who has written two books on Charles Barkley that reached the top of the New York Times best-seller list, says that even though Barkley and Paul have different personalities they can both tell good stories.
"Chris and C.J. are both great storytellers," Wilbon said. "With me being the editor, it's appropriate because they (Chris and C.J.) don't need me to draw them out. They are both engaging, and some folks will be finding out about them."
Because Paul has such a busy schedule, Wilbon finds it amazing how Paul keeps everything in perspective. Paul also has been the president of the NBA players association since 2013.
"Just seeing what he has on his plate I tell him all the time, 'All of this is preparing you for something,'" Wilbon said. "People have no idea how necessary he is to the smooth running of the NBA as the head of the players association. He's become so valuable to the NBA."
Laton, 65, who coaches at a private school in Rockingham County, doesn't have to be reminded of the details of Paul's 61-point game.
Paul said something to Laton at a short practice before that game that stuck.
"Chris came up to me and said, 'I want to play every minute of this game,'" Laton said. "I didn't think anything of it other than that it was an emotional week for him because his grandfather had died the week before."
Paul and his teammates were so in tune with each other that Paul didn't have to play the entire game to honor his grandfather and reach 61 points.
"I didn't know anything about it before the game, but his friends and teammates did," Laton said. "And we didn't do anything special, we played a 2-3 zone and all of this happened in the flow of the game, but there's no doubt it was a special night."
Laton, who was also an assistant coach at West Point, Davidson and Navy and was a head coach in NCAA Division II, coaches the junior varsity and varsity teams at Temple Christian.
When told that Disney might make the book into a movie, Laton said the family aspect would stand out.
"I think it would great for families with young kids to watch it and learn from it," Laton said. "Chris' parents (Robin and Charles) did such a great job and they deserve credit as well. To see how far Chris has come since that game is really unbelievable."