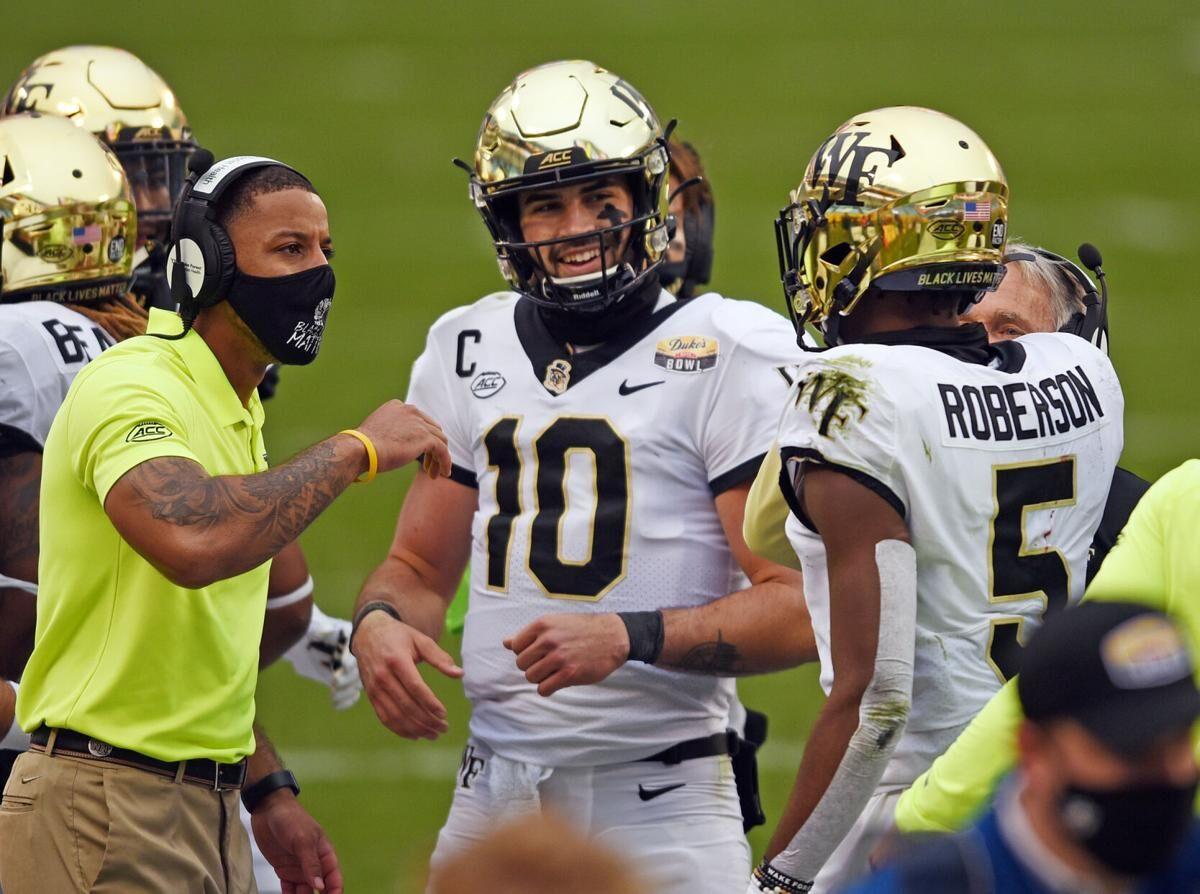 Making cuts to his bulging football roster hasn't been something Wake Forest coach Dave Clawson has had to do much in recent years.
He likely will need to do that to get down to the NCAA-mandated roster of 110 players by this fall. It's a good problem, Clawson says, because the goal is to build the most depth in the program since his arrival in 2014.
"Our numbers are good and there are a lot of players who are giving up FCS scholarships or other good, academic schools to come here and try and play at Wake Forest and play in the ACC and get a Wake Forest degree," Clawson said Tuesday. "Our numbers are great and they've never been better."
The Deacons have nine players coming back for an extra year of eligibility, and those don't count toward the 110, so that's why Clawson and his assistants will have the luxury of more players in spring football and in the fall. He can use spring practice to whittle it down to the 119 players that he can have in camp for August.
With 20 of 22 starters scheduled to return from a team that went 4-5 last fall, the depth problems that have been evident in past seasons could disappear in 2021.
The Deacons have been to a bowl game the last five seasons, but Clawson says the goal is to do more than just that.
"From 2010 to 2015 we kind of averaged four wins a year, and in the last five years not counting the COVID year (last season) we've averaged seven or eight wins so that next step is competing for championships and New Year's Day bowls," Clawson said. "Getting that experience back and creating depth has to happen for us to take that next step."
There's no limit for who can compete in spring practice.
"You are allowed to invite 110 to camp, and we always had trouble getting to 110," Clawson said about past fall camps. "It's amazing, but we've done a really good of recruiting walk-ons here and obviously Nick Andersen, but a lot of the others who you haven't even seen play yet can help us."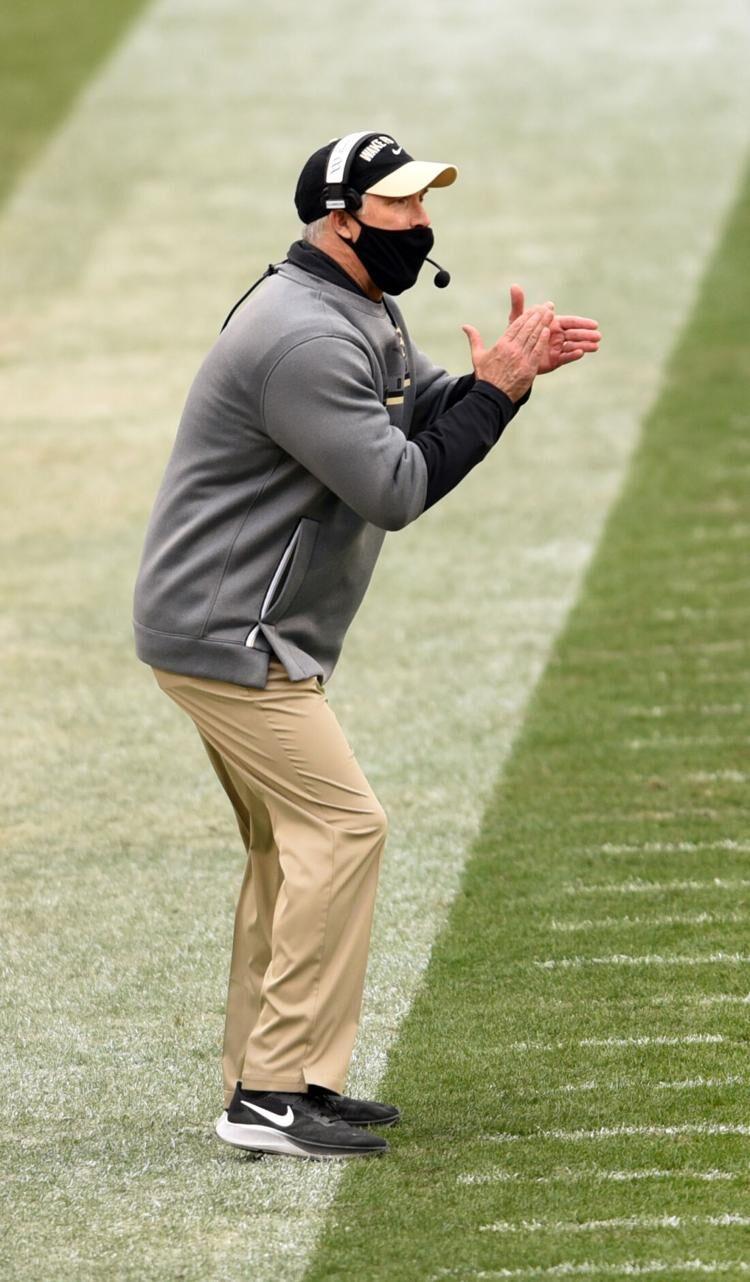 Clawson says he's planned for a March 19 start to spring practice if his team is healthy from COVID-19, and he hopes to go three straight weeks for the 15 practices allowed by the NCAA. He said a spring game is unlikely.
"Part of the reason you do a spring game is for the fans and you get to the stadium, have a game experience, but we can do game situations in practice," Clawson said. "If the fans can't be there I'd rather have multiple scrimmages."
Other things to watch during the spring workouts:
Luke Masterson will move from safety to linebacker. Thanks to more depth and the fact that Masterson is coming back for another season, he'll likely make his impact at linebacker.
Sam Hartman will be the No. 1 quarterback when spring practice opens. Hartman had a disastrous final game in a loss to Wisconsin in the Duke's Mayo Bowl with four second-half interceptions.
"Overall Sam had a really good season and a solid season," Clawson said. "He'll be the first one to tell you he didn't play well in the bowl game."
A stronger team should be in place by the fall. One of the fallouts from COVID-19 last year was the lack of work in the weight room after March and into the summer when school, and everything else, was shut down. Clawson says that getting that facet of development can only help this fall. "We've got some time and we can get back into the weight room because we missed out on that last spring and most of the summer," Clawson said. "That took a toll on us so we've got to get back in there and get stronger again."