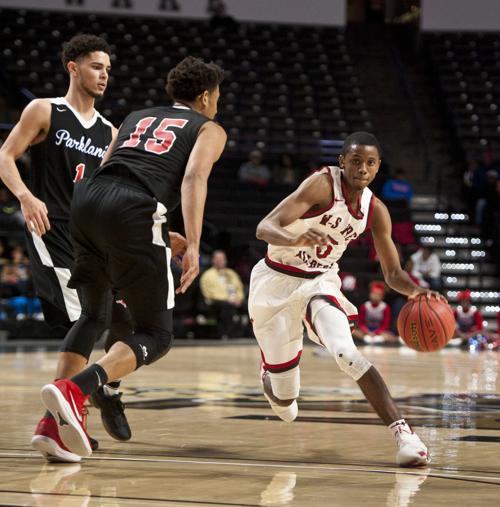 Daivien Williamson is coming home.
The Winston-Salem Prep graduate who played the last two seasons at East Tennessee State announced today that he transferring to Wake Forest.
Williamson, a 6-2, 165-pound guard, has two seasons of eligibility remaining and will have to sit out next season unless he is granted a waiver by the NCAA. Given that he's transferring to his hometown school amid a global pandemic, it would seem he has a case for a waiver.
Williamson last week announced that his final five were Wake Forest, Georgetown, San Diego State, Brigham Young and Tulsa.
Williamson averaged 10.4 points last season and 9.5 as a freshman at ETSU under Coach Steve Forbes, who has been hired at Wake's new coach. Williamson had a combined 170 assists and 116 turnovers in his two seasons with the Buccaneers, along with making 65 of 172 3-pointers (37.7%). He's made 140 of 172 free throws (81.4%) in the past two seasons.
In his senior season at Winston-Salem Prep, Williamson was named the school's first recipient of the Frank Spencer Award, the Journal's award for the top boys basketball player in the Northwest as voted on by 20 boys coaches. The Phoenix won the Class 1-A state championship in his senior season, with Williamson averaging 23.1 points, 5.4 rebounds, 2.6 assists and 2.5 steals per game.
Wake Forest is back to having three scholarships available, the number the program was at a few weeks ago before Marcus Watson was granted a release from his national letter of intent.
Williamson is the second hometown transfer to join the Deacons for next season — Mount Tabor graduate Isaiah Wilkins transferred into the program from Virginia Tech.