AUGUSTA, Ga. — Emilia Migliaccio isn't going to let a playoff loss in the prestigious Augusta National Women's Amateur fade her smile or ruin her attitude.
Migliaccio, a senior at Wake Forest, lost to 17-year-old Tsubasa Kajitani in a one-hole playoff after they tied at the end of regulation at 1 over after 54 holes. It was a short playoff, something Migliaccio alluded to after she pushed her approach on the 18th hole and she ended up making bogey.
Kajitani, from Japan, is the 23rd-ranked amateur in the world. She two-putted for the win for par on the 18th hole from about 40 feet away.
"It all kind of happened so fast," Migliaccio said about the playoff.
Migliaccio was trying to make it 2 for 2 for Wake Forest golfers in the tournament. In 2019 Jennifer Kupcho won the inaugural edition; last year's was canceled because of the pandemic.
What made it a strange day for Migliaccio was when she finished with a 2-under 70 in the early afternoon on Saturday, she was three shots back of the leaders. But as the leaders kept faltering, Migliaccio was the leader in the clubhouse.
After about a half hour she broke away from family, teammates, boyfriend and friends near the 18th green to hit balls and warm up.
About an hour later, the playoff started and she had to get back into it mentally.
When she talked to reporters after her round in regulation, which included five birdies, there was no indication she would be playing more golf.
"It was kind of surprising it even came to a playoff like that," Migliaccio said.
Thanks to her mother/caddie, Ulrika, she retrieved a couple of power bars and water before the playoff. "Yes, they were saying you have to eat something," Migliaccio said. "But I felt like I was ready for the playoff, but I just didn't execute the shot I wanted to on the approach."
What makes Migliaccio, from Cary, tick isn't a lot about individual awards and achievements. She decided in January she's not going to turn pro to make it on the LPGA Tour.
She still loves golf, but has decided to put her other talents to good use, such as her smile, writing ability and her outlook on life in general.
Migliaccio will get back into team golf later this month with the Deacons, who are favorites to win their first NCAA title in women's golf, first with the ACC championships, then regionals and finally the NCAA Championships.
Unlike Kupcho, who hit the pro ranks right after her time at Wake Forest was up, Migliaccio will start a job at the Golf Channel as an editorial assistant for their web site.
"I'm really happy with my decision," she said of bypassing pro golf. "Golf has taken me so far. It allowed me to play Augusta National, which I wouldn't have dreamed of when I was started out playing. My whole life I wanted to play professionally and be the No. 1 player on the LPGA Tour, but you aim high and if you don't get all the way there, you get pretty far."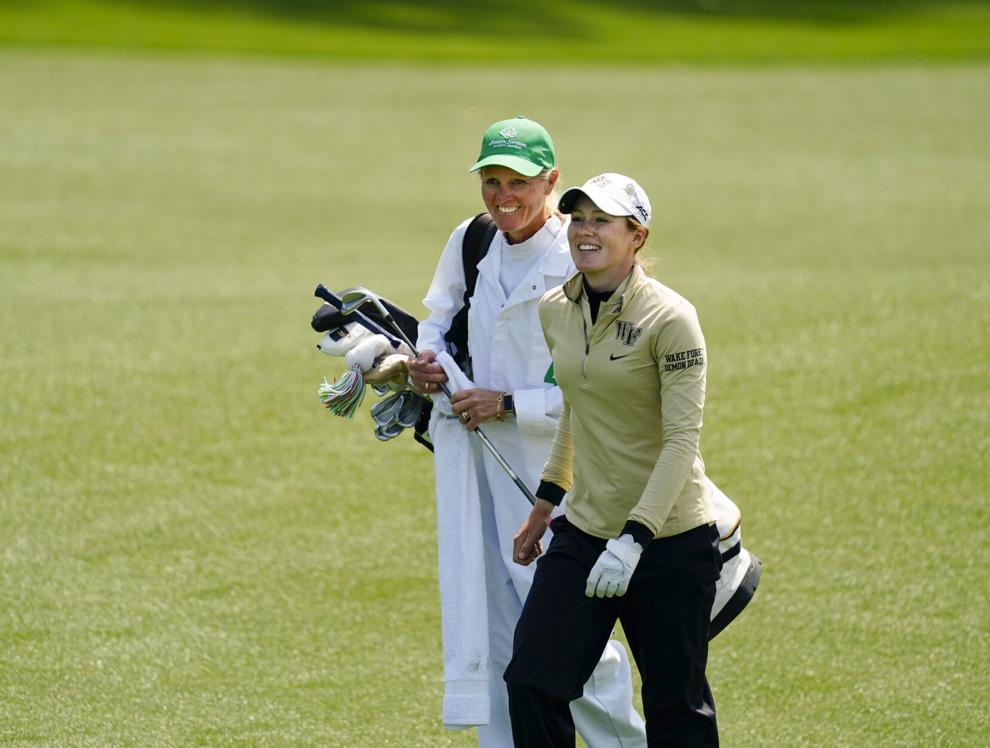 Migliaccio, already a published author, has taken advantage of everything Wake Forest has had to offer. She will likely play a few amateur tournaments, but her job with the Golf Channel will be her priority.
Coach Kim Lewellen of the Deacons said she loves the way Migliaccio has handled the decision.
"Some kids grow up wanting to be a professional athlete, an actor or a writer," Lewellen said. "And the thing about Emilia is she can do any of those things. It's just so great that she has so many options. She's such a tremendous person and she'll be successful at whatever she does."
Even if Migliaccio had pulled off the biggest win of her career, she said she wouldn't have changed her mind about the lure of pro golf.
Still, she was trying hard to win in the playoff but afterward was gracious in defeat with a big smile on her face.
This spring she acknowledged not playing her best golf as she winds down her college career. Since she's come to grips with her career plans after graduation, however, she said her golf as steadily improved.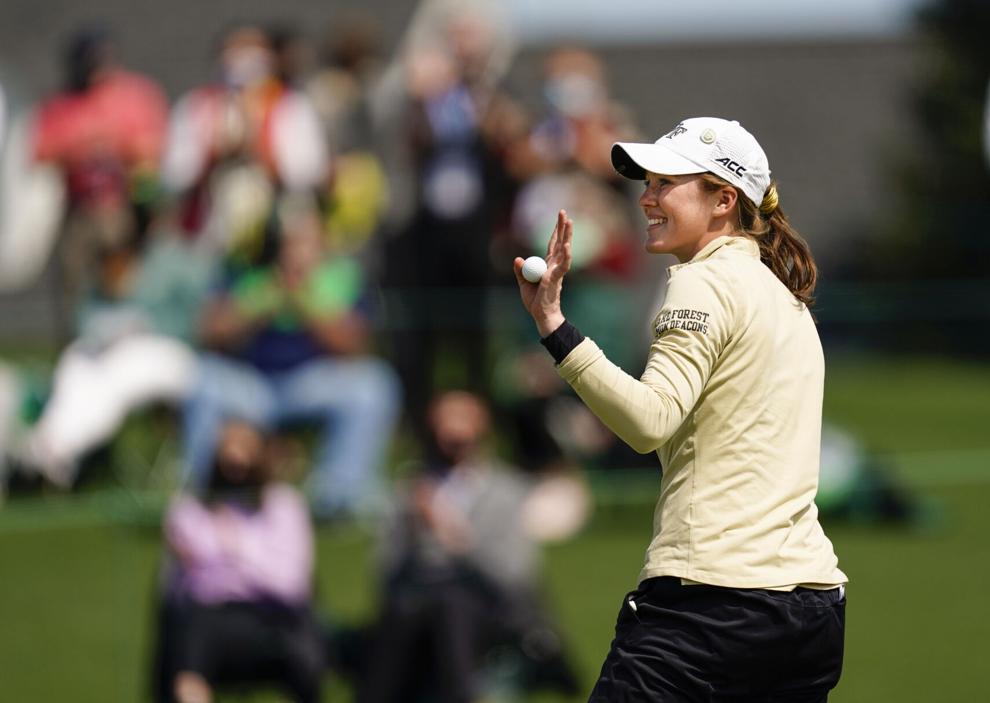 "I think the key is just to enjoy the present and not focus too much on the future," she said. "Luckily I have my future a little planned out right now, which is always nice and you don't really get to do that often. I'm really excited to just continue learning and learning in a different arena."
Before she puts the period at the end of the sentence of her college career, however, she is intent on helping the Deacons win that elusive national championship. When she was a sophomore in 2019, they lost to Duke in the national championship match.
"I'm really excited to be a part of the Golf Channel team and just embrace a new chapter," Migliaccio said. "I have three more tournaments left, ACC, regionals, nationals, and I can't wait to play those with my teammates."
As for her status in a Golf Channel/NBC Sports company golf tournament, veteran announcer Steve Sands was asked where Migliaccio would rank. "Oh, she's definitely in the starting lineup," he said.