It's a shame Virginia and Wake Forest don't play much anymore in football because the schools are in different divisions in the ACC. It's always been a good conference rivalry that has been put out to pasture because of expansion and the schedule rotation.
But divisional play is not being used this season during the COVID-19 pandemic.
With 10 conference games, the Deacons (0-2 ACC, 1-2 overall) and the Cavaliers (1-2, 1-2) will play each other for the first time since 2016 on Saturday in front of about 2,200 fans at Truist Field.
The two losses for each team: to top-ranked Clemson and N.C. State.
"There is certainly an argument that this might be our most most challenging schedule ever played in the history of Wake Forest football, with 10 conference opponents," Deacons coach Dave Clawson said.
Wake Forest beat Virginia 27-20 in 2016 in Clawson's only matchup against the Cavaliers.
It's likely the ACC will go back to divisions next year, but Virginia and Wake Forest should be playing more often. Saturday's game will be just the third meeting since 2012.
Five things to watch going into the Virginia-Wake Forest game:
1. Quarterback shuffle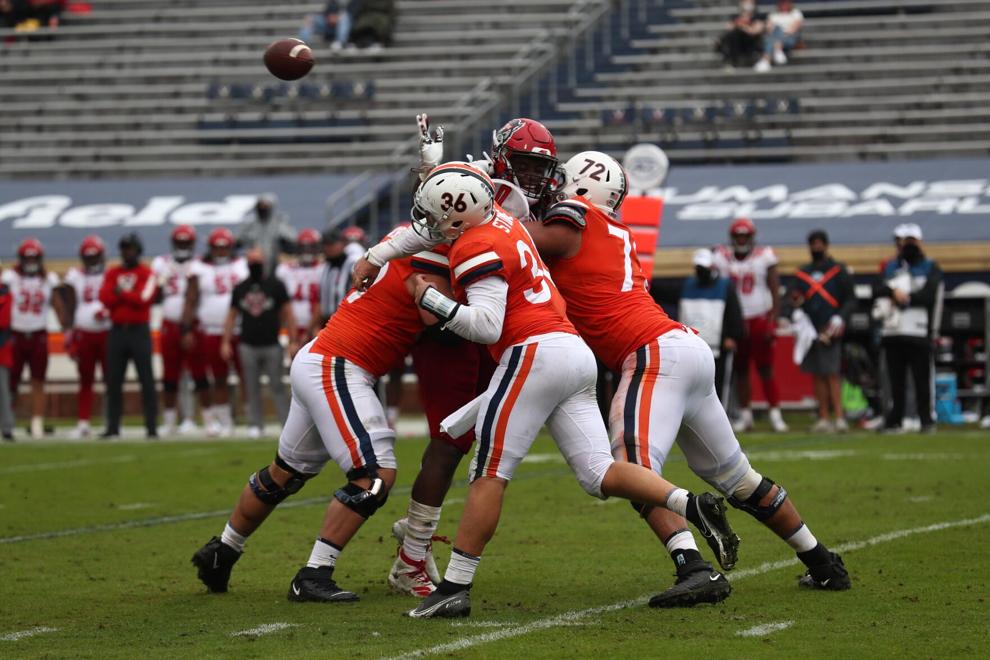 Virginia spent this week trying to figure out which quarterback will be under center to start the game.
Sophomore Brennan Armstrong suffered a concussion last week in the loss to State, so it's not known if he'll be available. If he can't go, senior Lindell Stone would get the start. Stone has never started a game for Virginia, but last week in relief of Armstrong he completed 30 passes for 240 yards with three touchdowns.
2. Balance is key for Deacons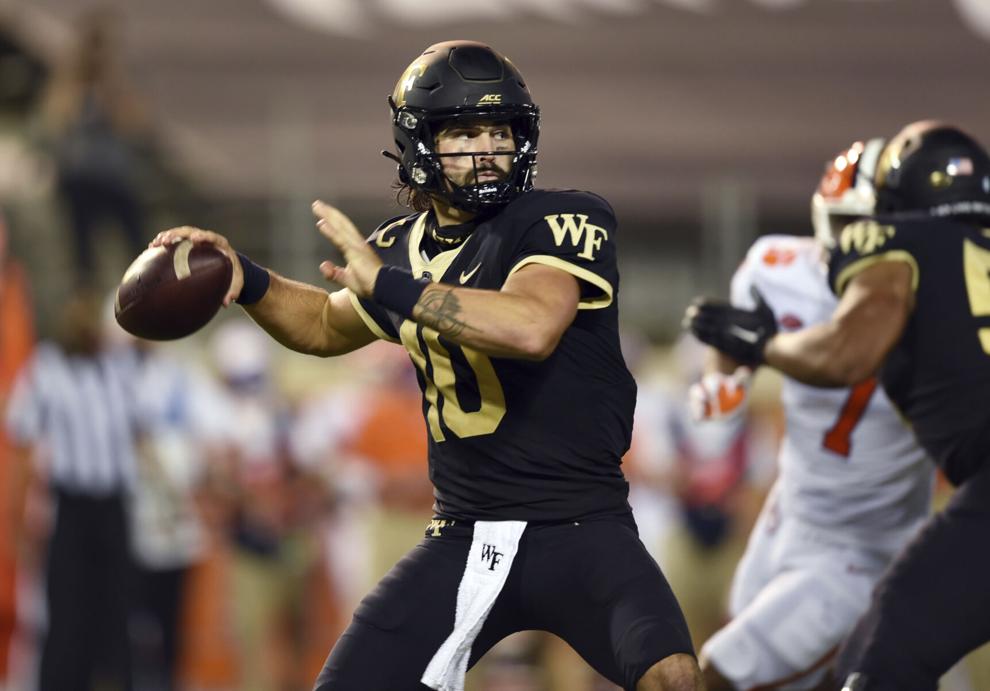 It's no secret that Wake Forest would love to have an offense every week that's balanced between the run and the pass. While it achieved that against FCS Campbell in a 66-14 win on Oct. 2, it's going to be a little harder to do against a defense with a front seven that Clawson calls good and experienced.
Quarterback Sam Hartman is so much better when the running game is setting up the pass.
3. Respect of the head coaches
It didn't take long for Clawson to praise Bronco Mendenhall, the Virginia head coach, during Clawson's weekly visit with journalists. Clawson said he bounces ideas off Mendenhall often.
"He's somebody that I visit with over the phone and have shared a lot of ideas together on how our teams are handling the protocols during the pandemic," Clawson said. "He's somebody I have a great amount of respect for, and he's in coaching for all the right reasons."
4. Another weekend off
Maybe Wake Forest, which had yet another weekend off as it navigates its COVID-19 schedule, is accustomed to the down time. But there's also a chance that the Deacons could get off to a slow start having played only three games in 44 days.
"The bye week was productive for us and when you are breaking in nine new starters on offense and I think getting that time together to jell and play together is only going to help us," Clawson said.
Wake is scheduled to play eight games over the next nine weeks.
5. A new weapon for Virginia
The Cavaliers added more depth to their offense with junior running back Ronnie Walker Jr. being declared eligible to play on Saturday by the NCAA.
Walker, from Hopewell, Va., transferred from Indiana but his initial request to play was denied. But Walker sent in another request and the NCAA granted his eligibility this week. He will be in uniform but a Virginia spokesman would not say whether Walker had been practicing.
Walker, who is 5 feet 11 and 210 pounds, played in 22 games in two seasons with Indiana. In his senior year at Hopewell High School in 2017, he rushed for 1,344 yards on 216 carries and scored 19 touchdowns.