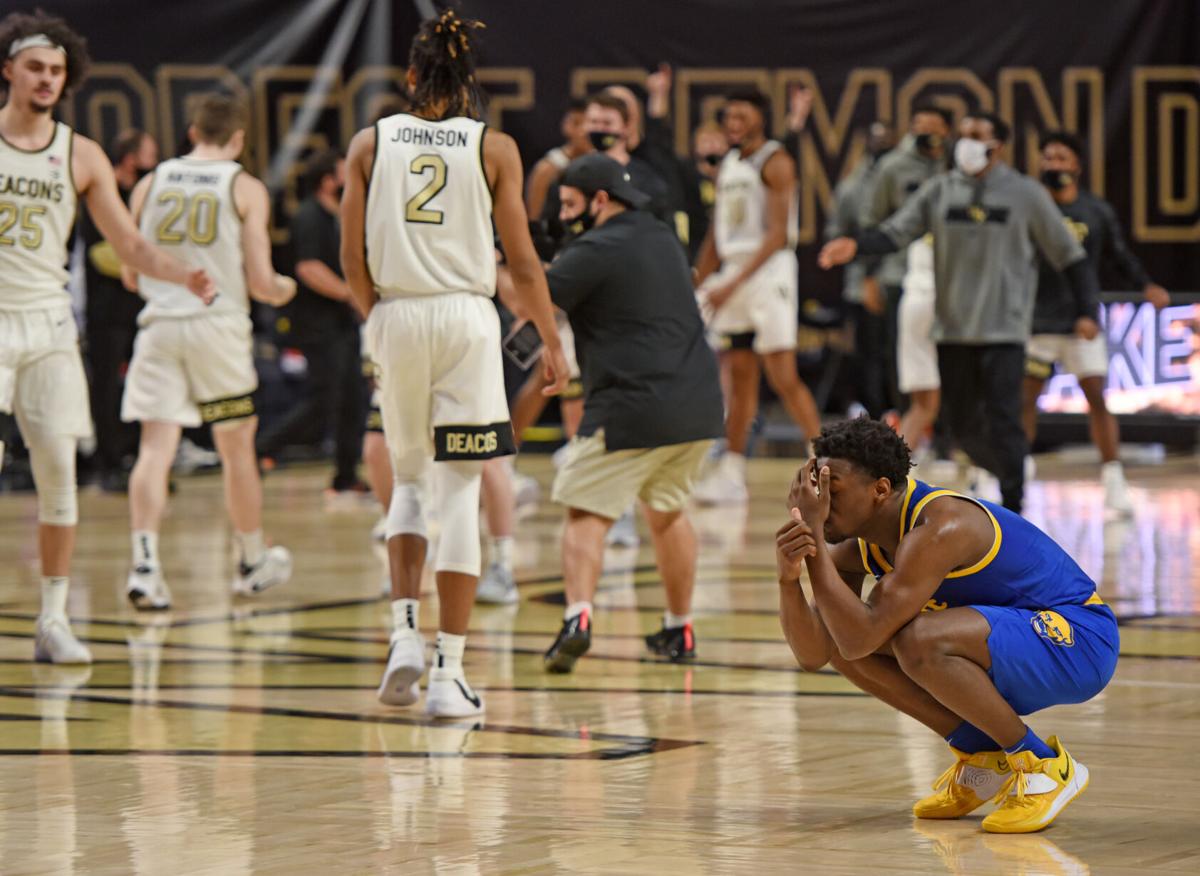 Wake Forest's men's basketball team will play two league games in its final week of the regular season.
The Demon Deacons (3-13 ACC, 6-13 ) start with Pittsburgh (5-9, 9-10) on Tuesday night.
Things to know about the game:
Pittsburgh recently
The Panthers, like Wake Forest, are on a five-game losing streak and have won only one of their last nine games.
Most recently, they lost to N.C. State on Sunday, 65-62. Their last five games have featured losing margins of seven points or fewer.
Both point guard Au'Diese Toney and Xaiver Johnson have entered the transfer portal within the last week. They were the Panthers' second- and third-leading scorers.
Recapping Wake Forest
Unlike Pitt, the losses in Wake Forest's stretch have been lopsided. After a promising performance in an overtime loss at Florida State, the Deacons have lost by at least 18 in their last four games. That includes Saturday's 84-46 defeat, where Virginia Tech shot nearly 70% in the first half.
A team that has relied heavily on three-pointers this season, Wake Forest has shot higher than 30% from long range only once.
The last matchup
The previous game between the two was a high point for the Deacons.
Wake Forest outlasted Pitt's defensive pressure to squeak out a 76-75 victory, its first win in conference play.
Ismael Massoud took off in the game, scoring a career-high 31 for Wake Forest. He hit eight of 10 three-pointers but has scored in double digits in only one of the nine games since.
Player to watch
Justin Champagnie is an easy pick here. The Pitt sophomore will be in the mix for ACC player of the year. He has nine double-doubles with points and rebounding in his 12 conference games.
How the Deacons deal with him, and if Wake Forest post players can avoid early foul trouble, will be paramount.
Pittsburgh stat to know
The Panthers have excelled with offensive rebounding. Of their total rebounds, 35% come off the offensive glass, which is 20th in the nation.
Wake Forest coach Steve Forbes mentioned this season that he's been pleased with the undersized Deacons' ability to rebound. They have to keep Pitt and Champagnie from getting second chances on Tuesday.