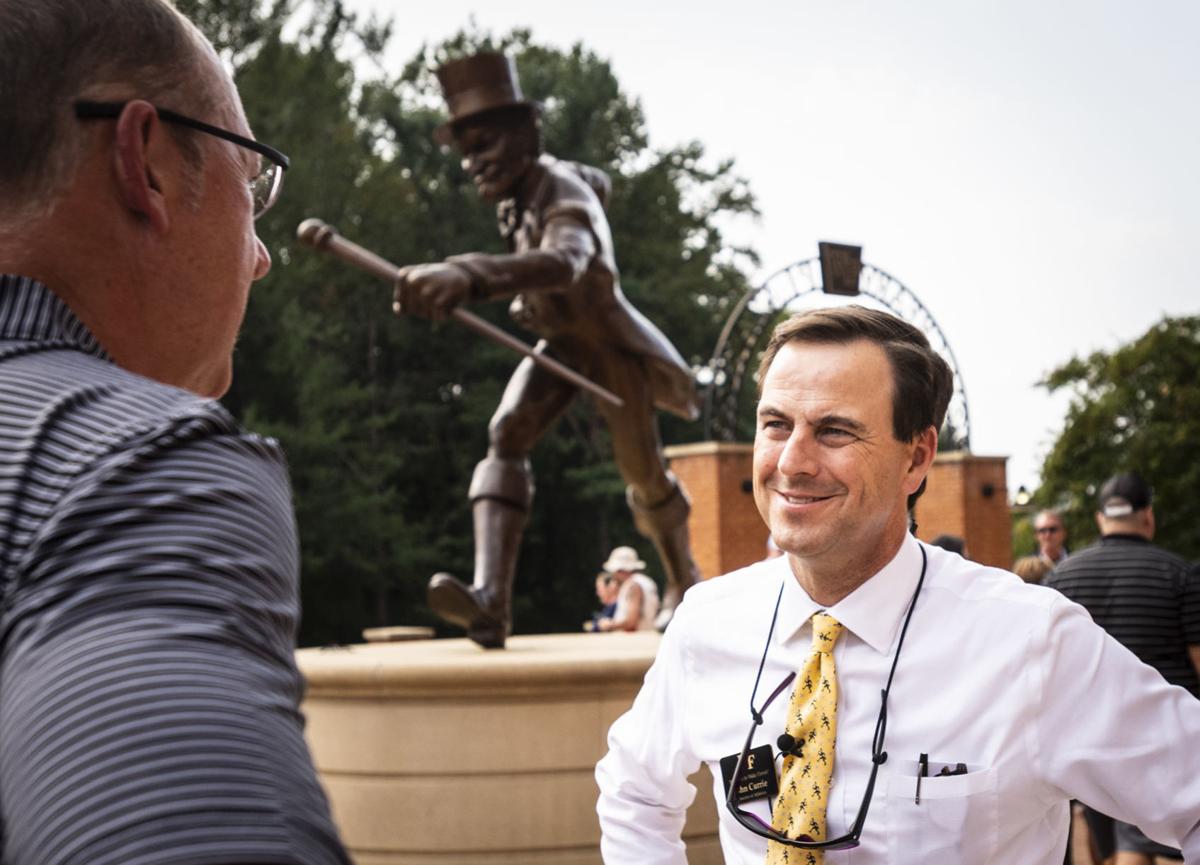 On paper, the assignment seemed easy enough.
Follow around John Currie, the athletics director at Wake Forest, for most of his busy Friday that culminated with the football game against North Carolina at BB&T Field.
I had heard that Currie, 48, likes to move around a bit during games, but not how much. The reality is as I followed him starting around 1 p.m. at the ribbon cutting for the Sutton Sports Performance Center and the Shah Basketball Complex, there should have been more hydration for me. He was fine.
When the clock struck 9:15 p.m. and the Deacons had held on for a 24-18 win over the Tar Heels, Currie had put on about six miles worth of networking, politicking and pacing. Those last few minutes of the game we had made it all the way to the roof top of BB&T Field where he just needed a place to take in the scene.
"I wanted to come up here to kind of see everything from above," he said while sipping a Diet Pepsi on the roof top.
Currie, a Wake Forest graduate, has been at the helm for a little over six months, but Friday was probably one of his most important days of his tenure. The new athletics facilities on campus rival anything in the ACC or SEC and will give recruits and their parents something to think about. And then, there was this little nonconference football game against in-state rival North Carolina.
If I had to guess, Currie shook hands with about 800 people throughout his day. He was dressed in a gold tie and a sport coat. Despite the heat of the day, he never seemed to sweat.
Here's a timeline of Currie's day. He didn't run track when he was a student at Wake Forest in the mid-1990s but maybe he should have.
12:45 p.m.: First thing we do is take a selfie just inside the new Sutton Sports Performance Center. He makes it clear that if I'm going to stay close to him the rest of the day then I better be ready. Coach Tony da Luz, the women's soccer coach and Danny Manning, the men's basketball coach, offer me the same advice.
"Good luck keeping up with John because he doesn't stay in one place too long."
1 p.m.: A large crowd of alumni and fans have gathered for the ribbon cutting on two new buildings on campus with Mit Shah and Ben Sutton getting on the microphone. Sutton, the founder of IMG College, tells Coach Dave Clawson, who is in the crowd, that he's excused because the football game is less than six hours away. Sutton also expresses that Wake Forest will beat North Carolina. Turns out, he was right.
1:07 p.m.: Currie makes sure to pay homage to Ron Wellman, who along with his wife, Linda, are in the crowd. There are seats saved for the Wellman family, but as usual, Ron stays in the background.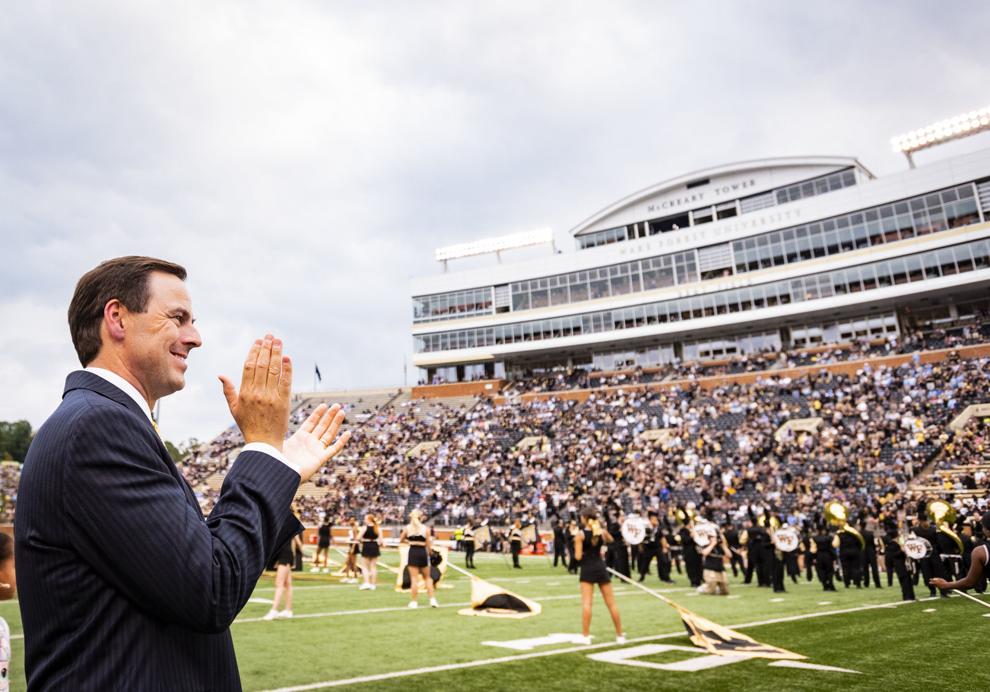 "I have to make sure to point out Ron and his wife, Linda," Currie says to the crowd. "Ron had a vision for this and we are just following that vision."
1:12 p.m.: Ben Sutton doesn't mince his words when he says: "With facilities like this I really believe we are coming into the Golden Era of Wake Forest sports."
Currie shakes his head in agreement, then shortly after that invites everybody into the new buildings for tours.
1:25 p.m.: Currie talks with plenty of folks after the ribbon cutting and among those are Dave Odom and his wife, Lynn. I asked Dave about the new basketball complex, which also got some financial help from Chris Paul. Dave didn't have to say anything. His smile said it all.
1:40 p.m.: Currie talks with the president of the Screamin Deacon Club, a student organization that helps fill the stands at games all over campus. Currie wants to get more e-mail addresses so he can send out information about what's going on in athletics. There doesn't seem to be many details that Currie misses and this is a good example.
3 p.m.: Currie attends a Deacon Club tailgating party in the McCreary Tower lot before heading to another tailgate party greeting anybody and everybody. Several don't mind telling him that they are glad he was hired in March.
4 p.m.: His first stop during the pre-game interview frenzy is with the Tar Heel Sports Network and Dave Nathan, who is a Forsyth Country Day graduate. Currie has known Nathan for years but hasn't seen him in about 15 years. Currie is adamant about making sure North Carolina and Wake Forest play again. The two schools will play again in 2021, but Currie says: "This game is great for our state." He went on to tell Nathan that one of his first memories of the game was in 1979 when Currie and his father attended a game in Chapel Hill and Wake Forest won. "My dad was not happy about it," he said.
4:08 p.m.: After the radio interview, Currie meets with Bubba Cunningham in the visiting athletics director booth. The two have known each other for several years and Cunningham jokes with Currie: "So, do you play all your games on Friday nights?" They do discuss future meetings and Cunningham agrees that the game between the two schools needs to happen as often as possible.
4:16 p.m.: It's a detail that Currie thinks is important. He spots a wrapper on the elevator floor as we are heading to the Wake Forest Fan Zone, so he picks it up to throw away. He also talks about getting the radio feed piped into the elevators when the game is going on.
"We need to get that done," he said.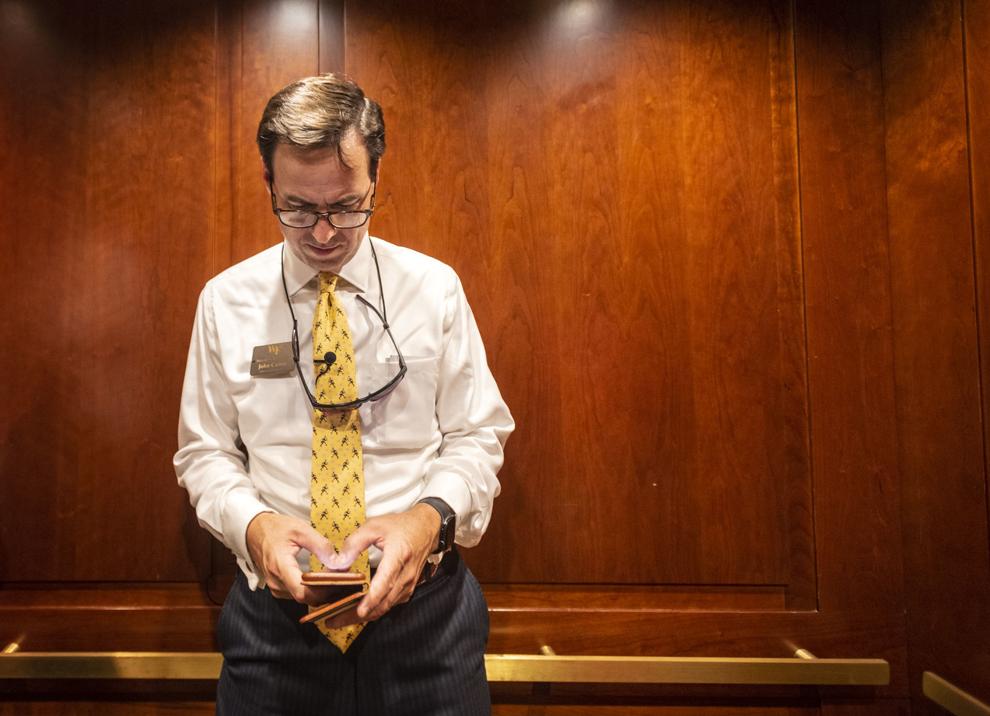 4:20 p.m.: Currie has live shots with Lanie Pope of WXII and Kevin Connolly of WGHP, but before he does that he talks with Pete Fisch, who is an associate athletics director, and Barry Faircloth, who is the senior associate athletic director for development and sales, on possible ways to improve the Fan Zone.
"People that come to our games casually need a place to go before the game so we want to make this a destination," he said.
4:45 p.m.: It's time to go back into the stadium, but before Currie gets inside he high fives most of the women's basketball team in the Fan Zone. Currie is in a bit of a hurry because he's supposed to do an interview with Stan Cotten and Lary Sorenson on the Deacons' radio station.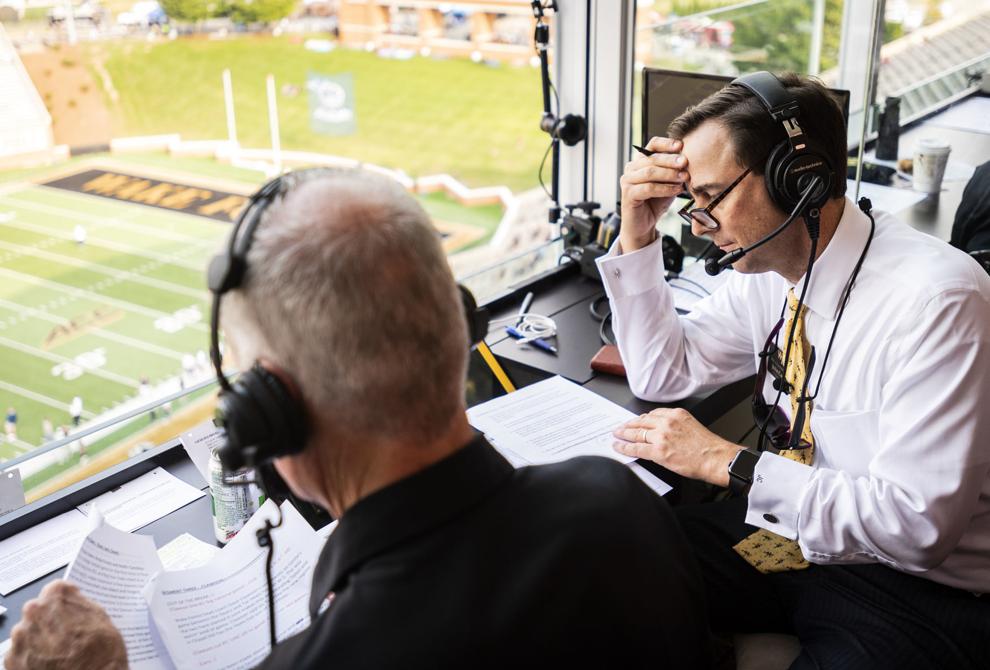 5 p.m.: Currie gets some time on the Wake Forest radio station, and he points out that North Carolina, Duke and N.C. State are all coming to BB&T Field this season. He also talks about the run of three consecutive Friday night games coming to an end.
"It's not ideal, and we know that," Currie said. "We recognize it takes away from the high school games."
5:15 p.m.: He finally makes it to this athletics director box where his wife, Mary Lawrence, and two of their children, Virginia and Mary-Dell, are also there. Their oldest son, Jack, is a freshmen in college. Currie also welcomes Jimmy Rayburn, who is the chief operation officer at Raycom Sports. Others who eventually make it into Currie's both are Robin and Charles Paul, the parents of Chris Paul, and brothers Martin and Bill Ryan, who are friends of Currie's from his days as athletics director at Kansas State.
5:40 p.m.: It's time to head back down to the field for the pre-game festivities where Mit Shah and Ben Sutton get to ride on motorcycles in front of the Deacon players for the traditional opening of the gate. Both Shah and Sutton are given Wake Forest jerseys with No. 1 on the back. As the pre-game is going on Currie looks around, takes out a notebook and scribbles down some thoughts.
6:01 p.m.: Just before kickoff, Currie spots a pair of sunglasses in the end zone and darts out from just off the field to pick them up. We stay on the field for a few minutes, but then it's back up to the athletics director box. Before we make it up, however, a fan stops Currie and says: "I just want to say it was great to see you at the field hockey match the other day," the fan said. "That means a lot to see you at games on campus."
6:30 p.m.: Currie spends time in the Moricle Society box talking with donors. He explains that the Moricle Society was the first organized donor organization and it has stuck all these years. He makes sure to talk with several people, even though the game is going on and the Deacons are taking a 14-0 lead in the first half.
6:45 p.m.: It's back down to the field for a TV timeout early in the second quarter when Currie recognizes two veterans in a military appreciation gesture. The crowd gives a standing ovation. As we linger near one of the end zones another TV timeout is taken and Rodney Rogers, a former basketball star at Wake Forest who is in a wheelchair after an ATV accident left him paralyzed in 2008, is recognized.
"You see that, all the North Carolina fans are applauding Rodney," Currie said.
7:04 p.m.: As we head back to his athletics director box the Deacons score again to make it 21-0. Currie has to ask somebody for a play-by-play on how the Deacons got their third touchdown. "I don't really get to sit down and watch, but that's OK," he said.
7:15 p.m.: One of his final scheduled appearance is in the Debbie Staffing booth. The company is a big sponsor of Wake Forest athletics. Currie spends some time there late in the second quarter before heading back to his box. On his way there he runs into Ron Wellman, the former AD who was there for 27 years.
"You are doing a great job," Currie said to Wellman. Wellman couldn't resist: "I'm just watching the game," he said.
7:20 p.m.: This is the longest stretch for Currie of sitting in one place. Martin and Bill Ryan, who wanted to come see the big game even though they are Kansas State fans, are there. They both got to know Currie well and say he's as energetic as they come.
"John came to Kansas State and help build an incredible football facility," Bill said.
Martin said there's nobody who works harder.
"He's high energy and is bright and his ethics are outstanding," Martin said. "He's going to do great here so we're proud of him."
8:30 p.m.: Currie takes the Ryans down to the field and during a break takes pictures with them before they head home. It's a big night for Currie and the Ryans are glad they came to share in the big win, even if it was harrowing toward the end.
8:45 p.m.: It's time to head back to the AD's box. He's there for only a few minutes before he asks, "Dell, you ready to go?" He then takes me up to the roof of BB&T Field to watch the rest of the game. It's the highest point in the stadium. More than that, it appears he wants to watch the final six minutes of the game without distractions. He paces up on the roof a little bit, but once the Deacons close the deal he is fired up about the victory and improving to 3-0.
9:10 p.m.: The game ends. Currie gets off the roof and makes his way down to the locker room in about two minutes. He sprints through the crowd trying to get there. As it turns out the players and coaches are still on the field when we get down there.
9:21 p.m.: Currie greets the coaches and players as they file into the locker room. After Bob McCreary is given the game ball by Dave Clawson, Currie shakes Clawson's hand. Currie then congratulates more players before exiting the locker room.
9:30 p.m.: Currie heads back to the athletics director box to pick up his family. He's been going non-stop since about 6 a.m. with various functions. I ask what he plans to do the rest of the night.
"I'll get the family, head home, and maybe have a beer," he says. "What a great night in Winston-Salem, and in Wake Forest history."
Photos: Game Day with Wake Forest Director of Athletics John Currie
Currie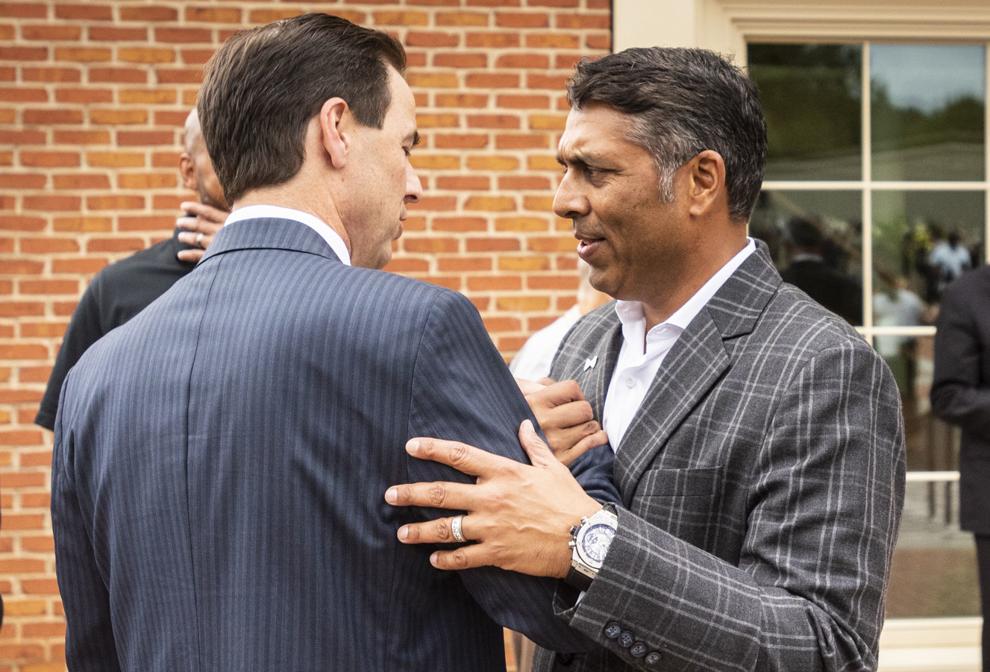 Currie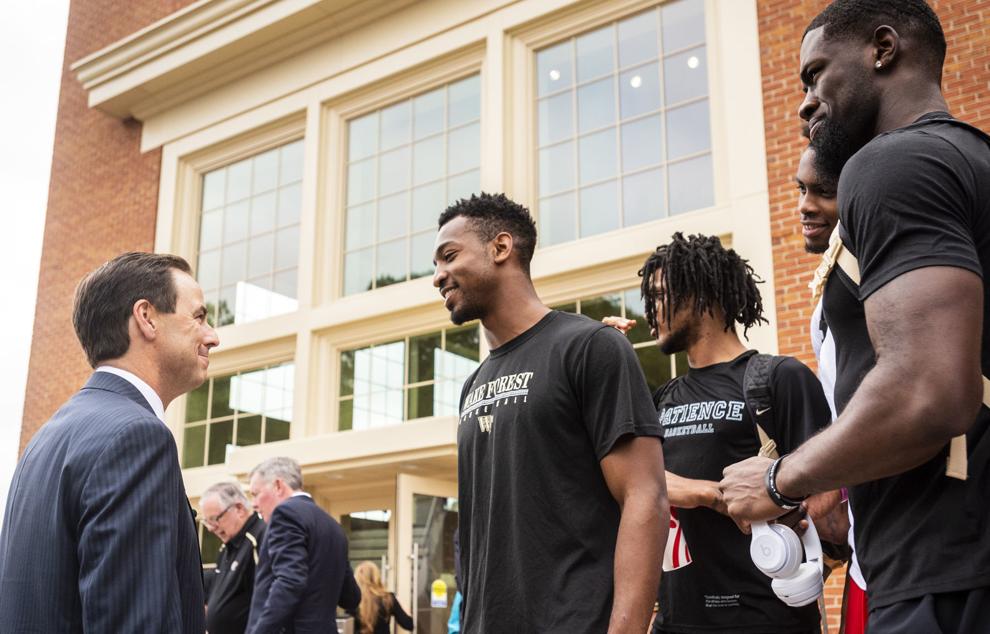 Currie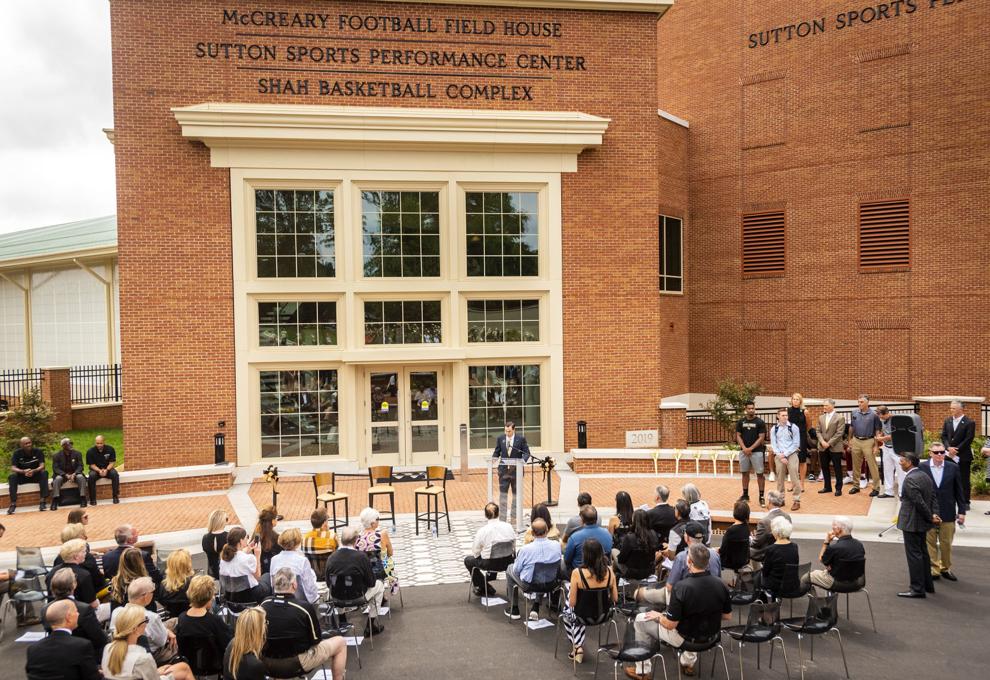 Currie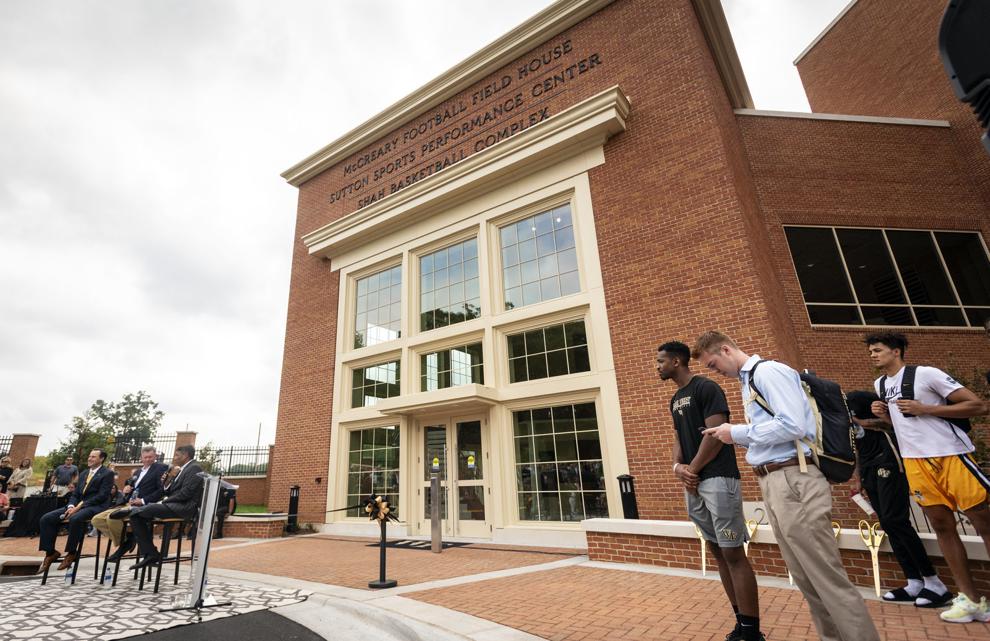 Currie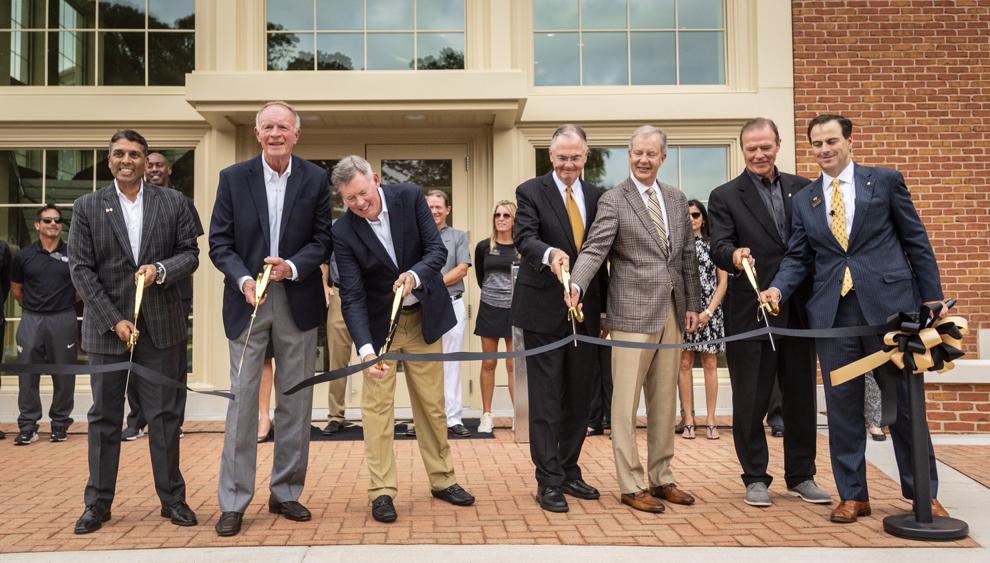 Currie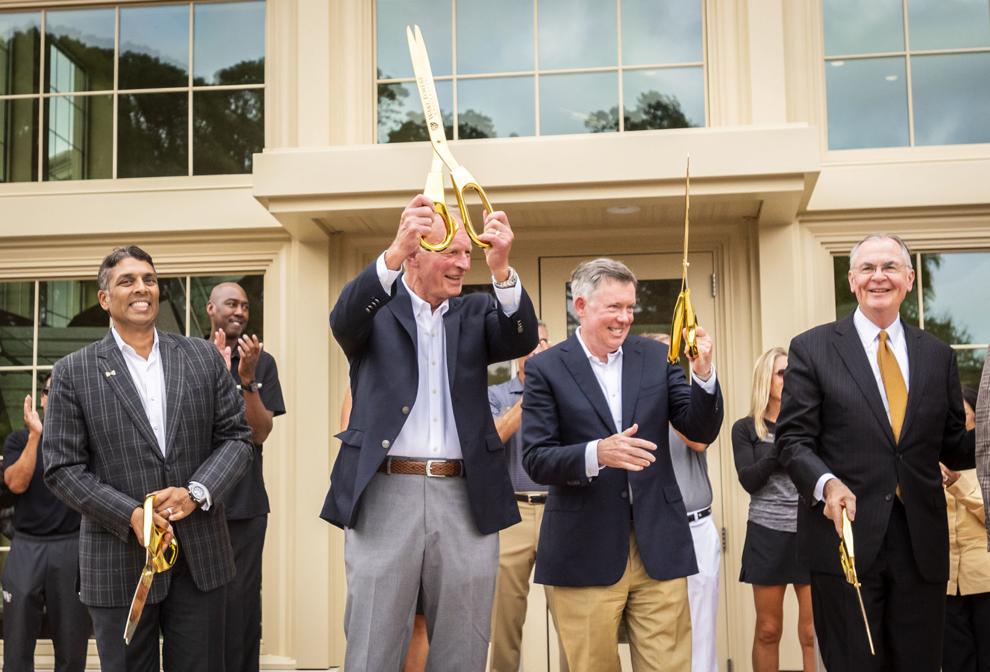 Currie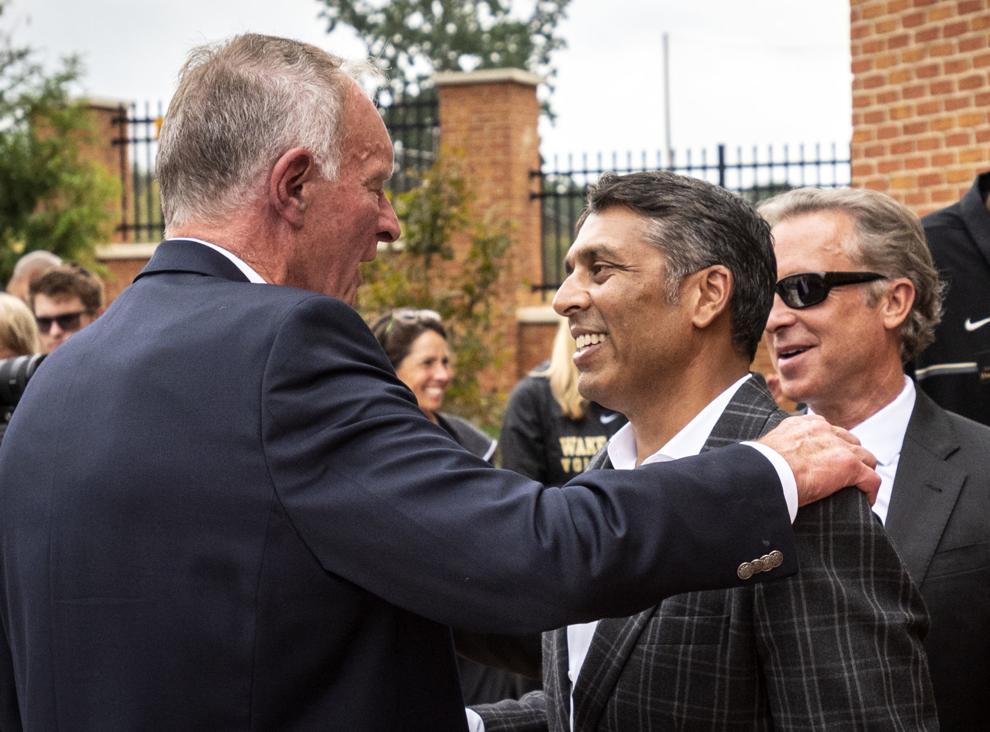 Currie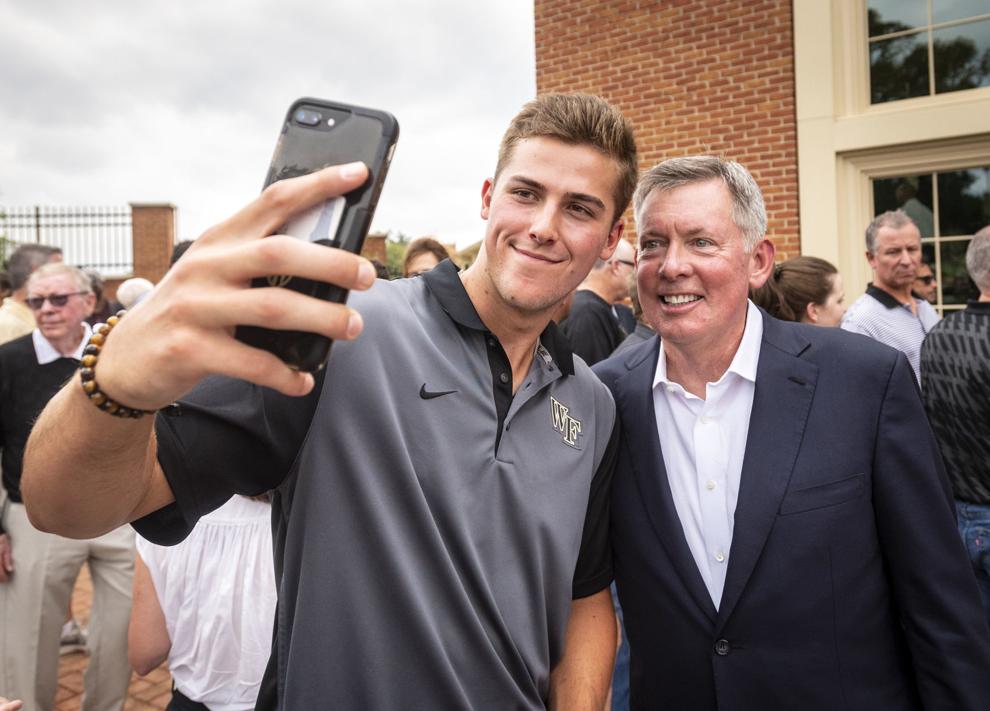 Currie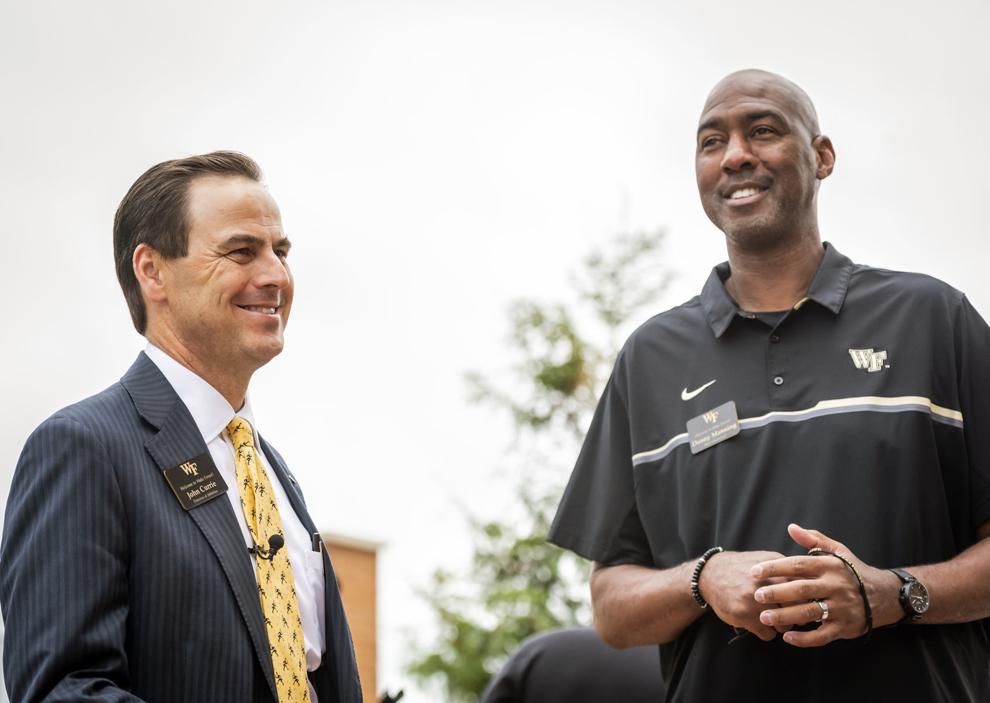 Currie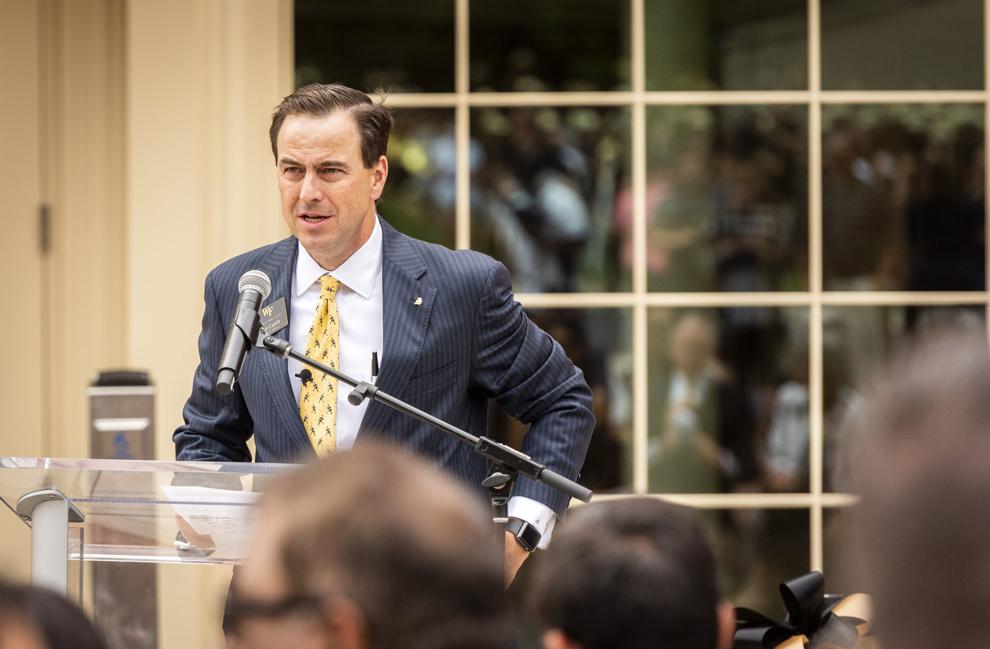 Currie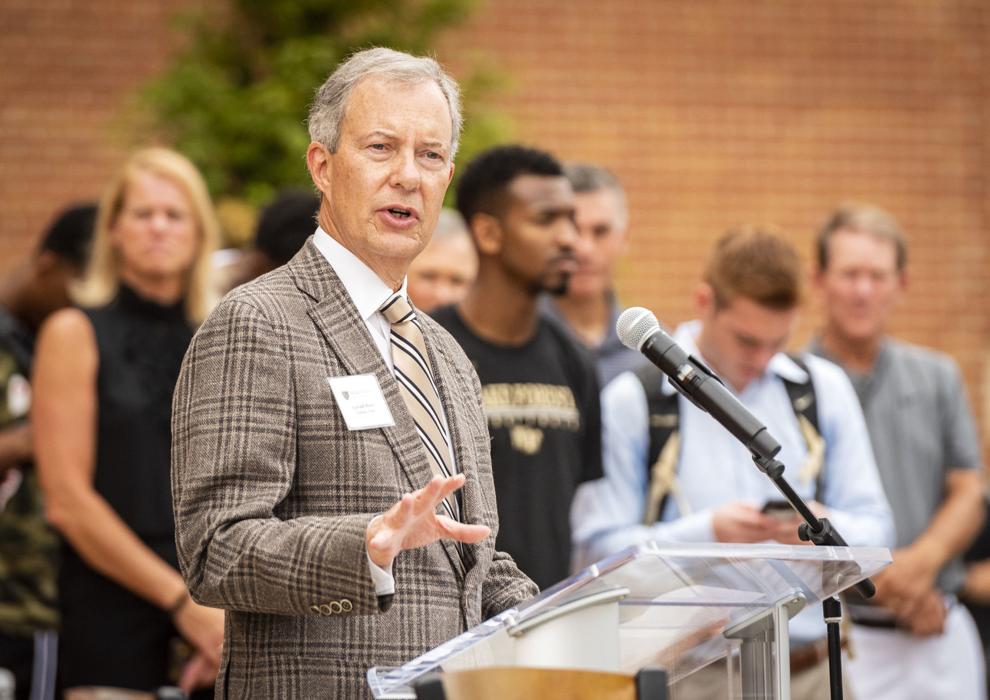 Currie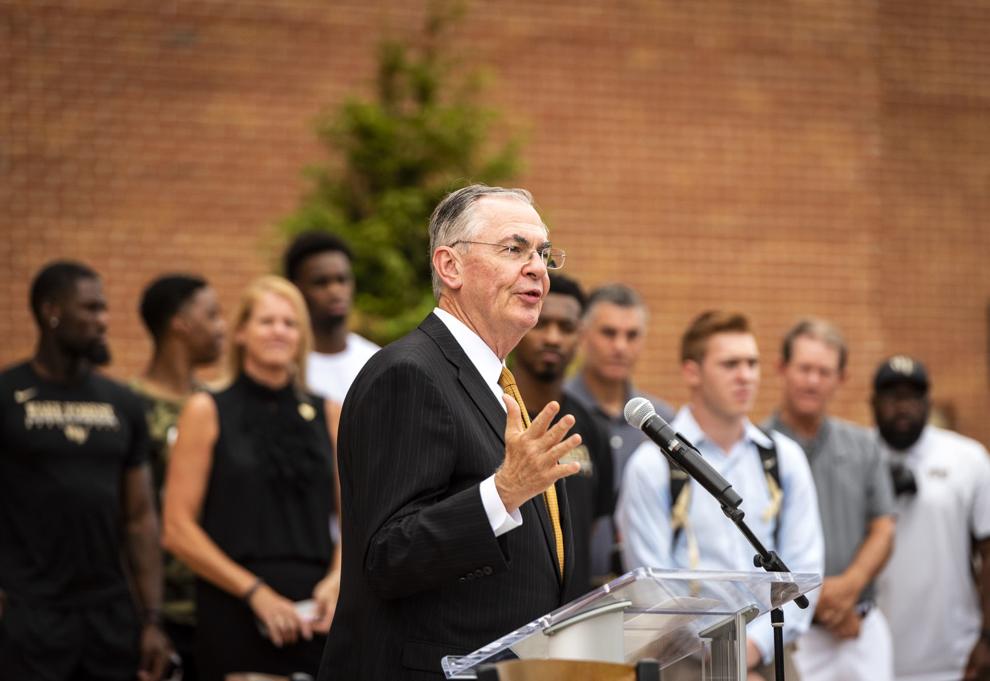 Currie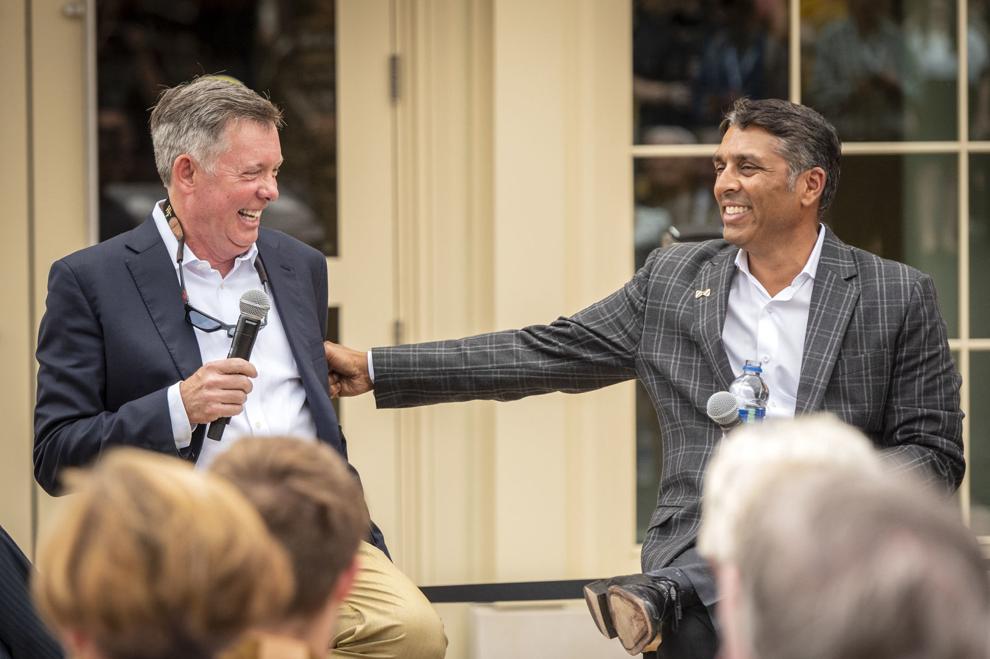 Currie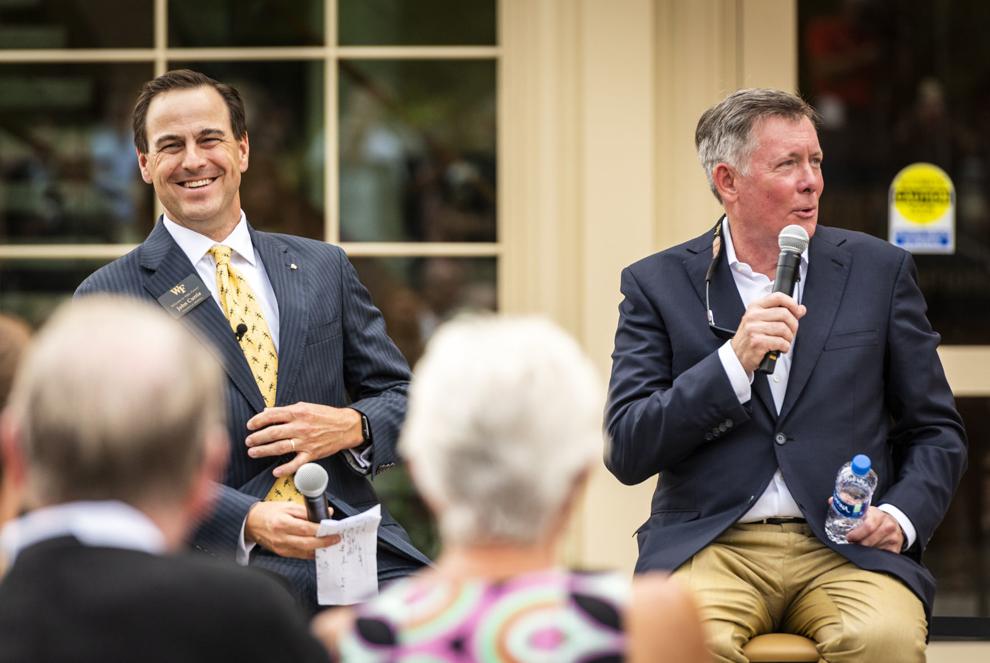 Currie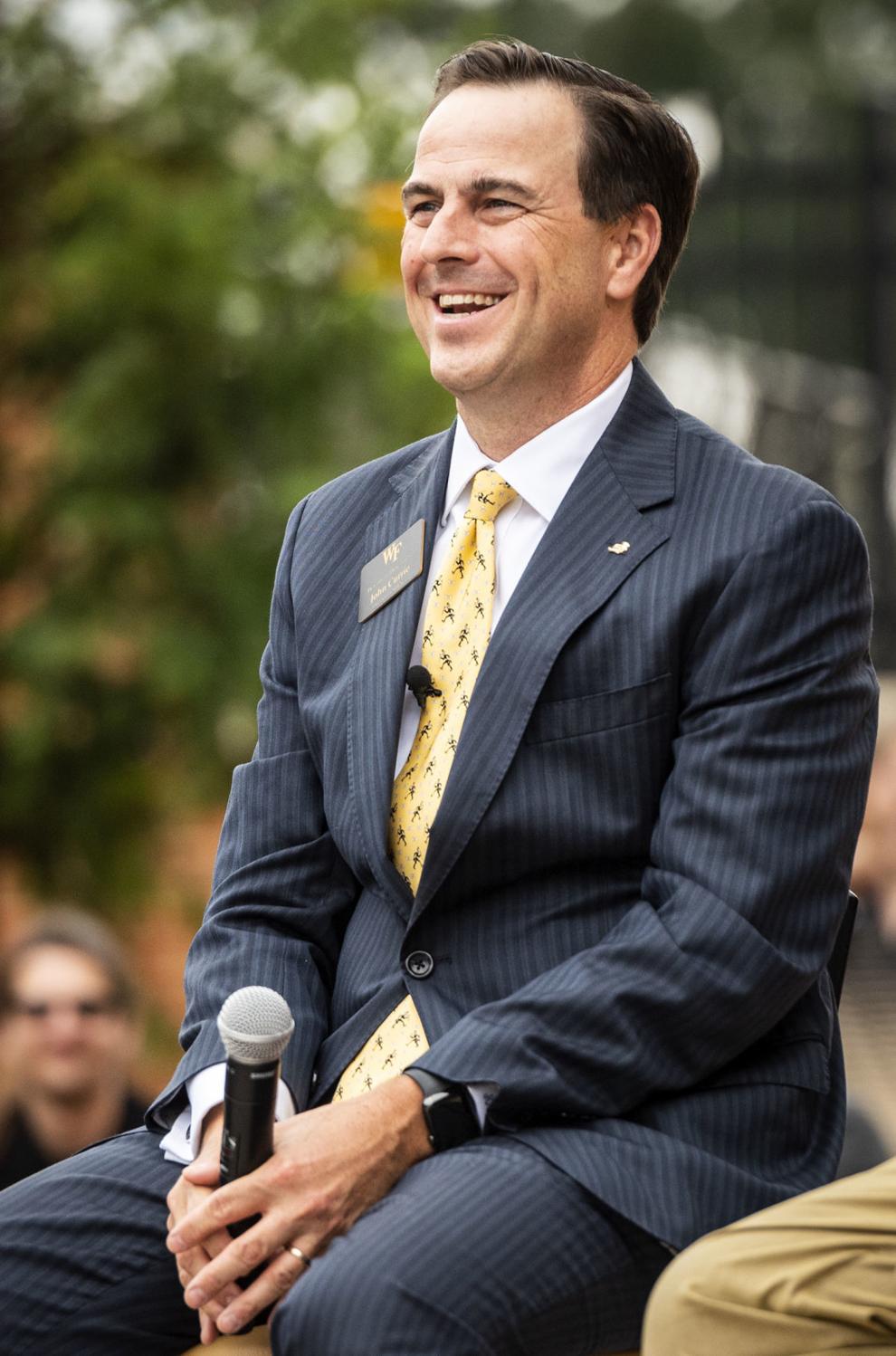 Currie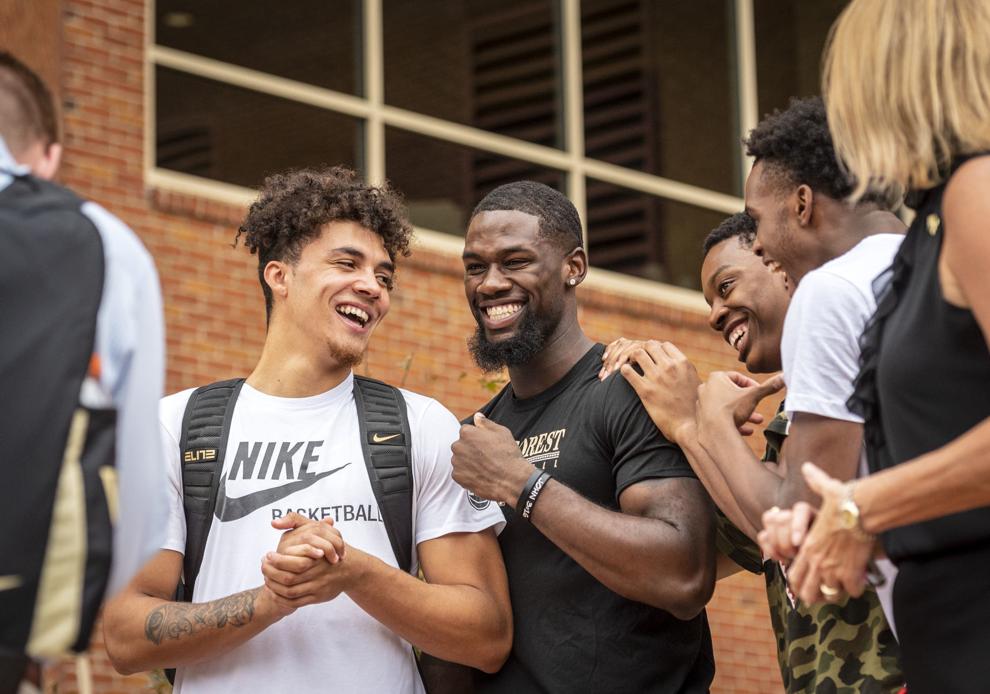 Currie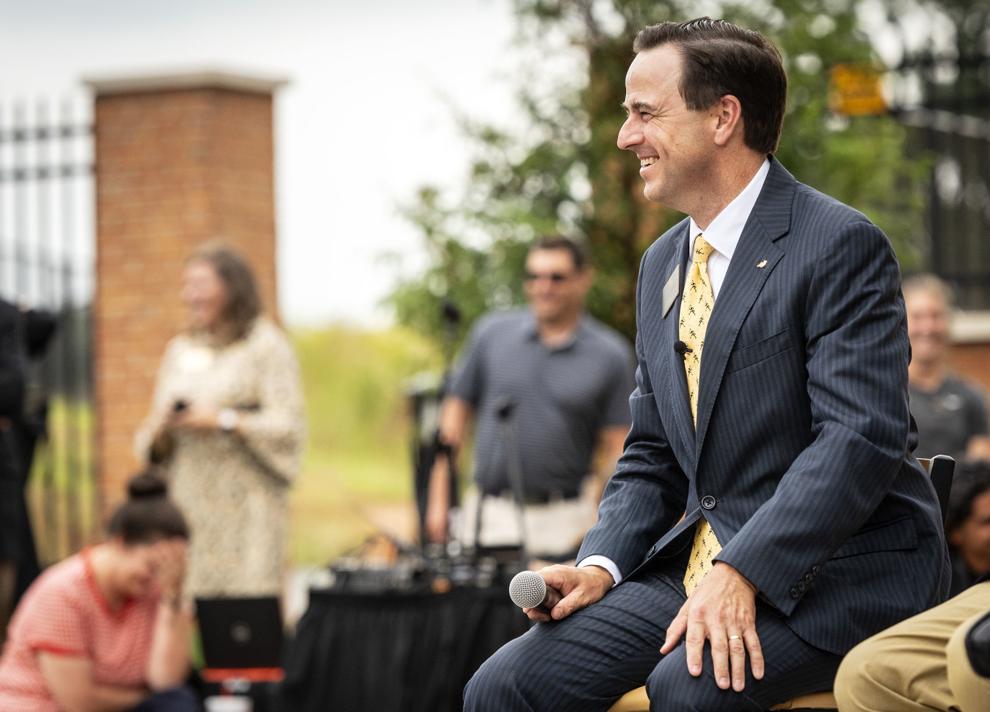 Currie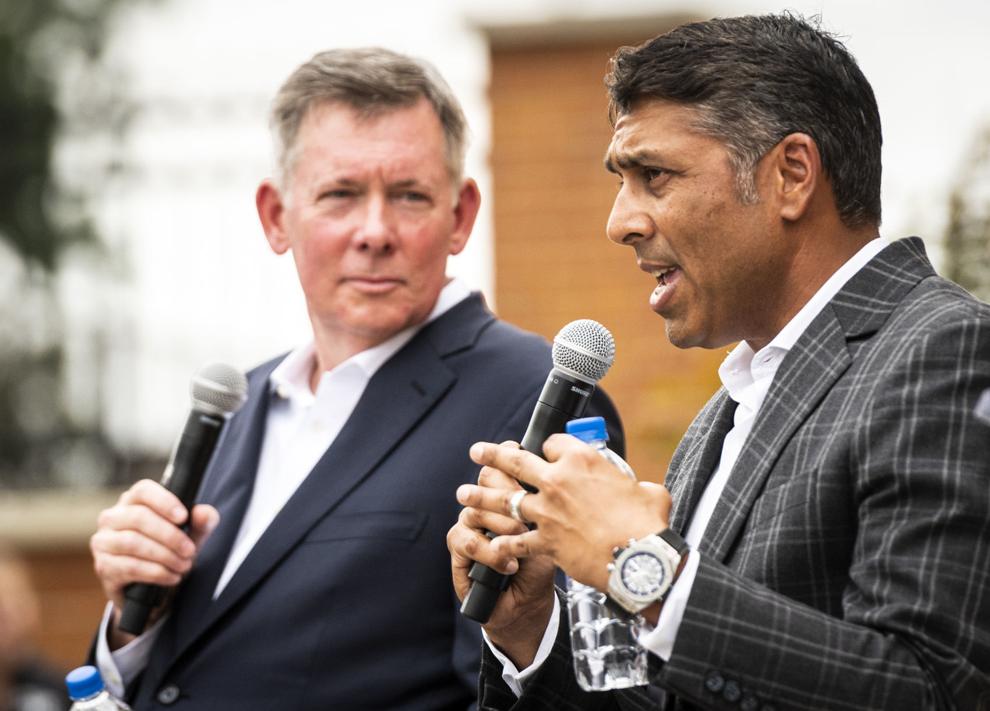 Currie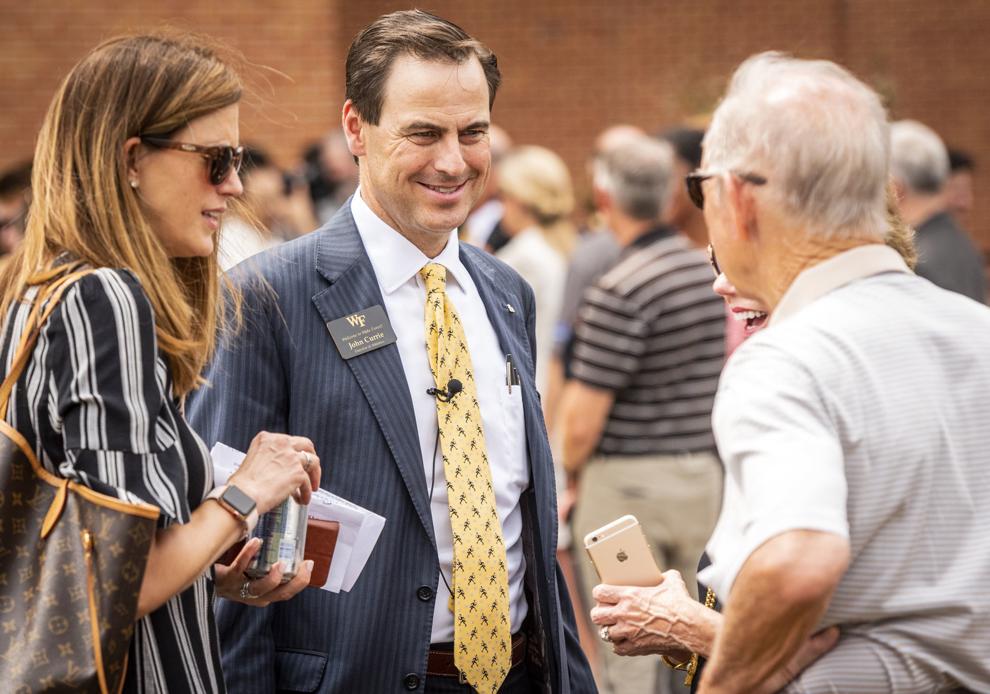 Currie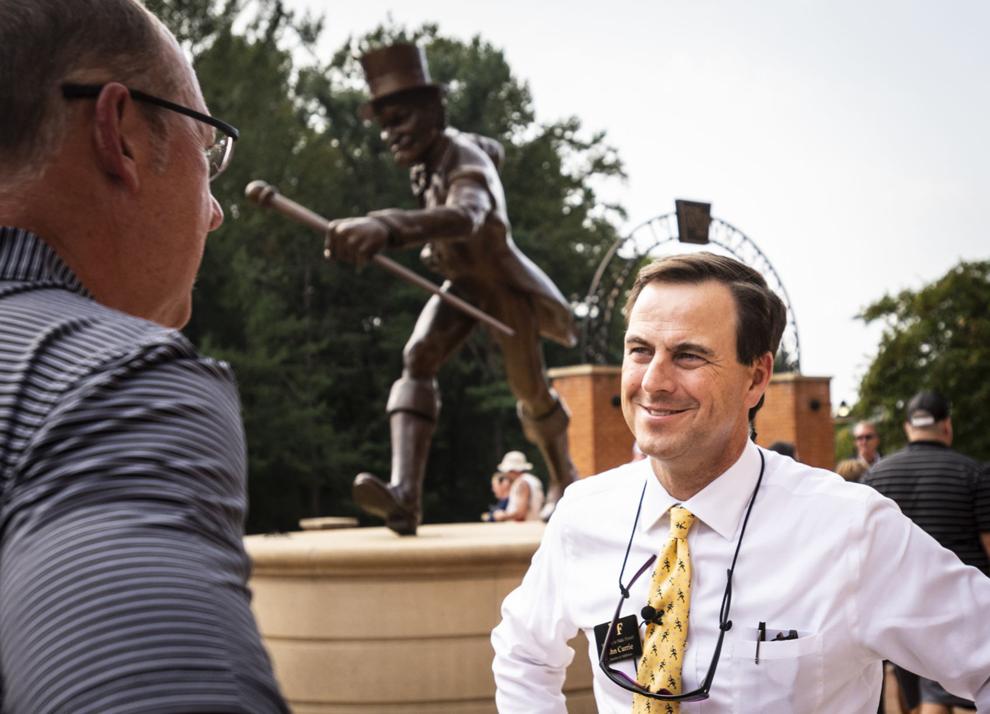 Currie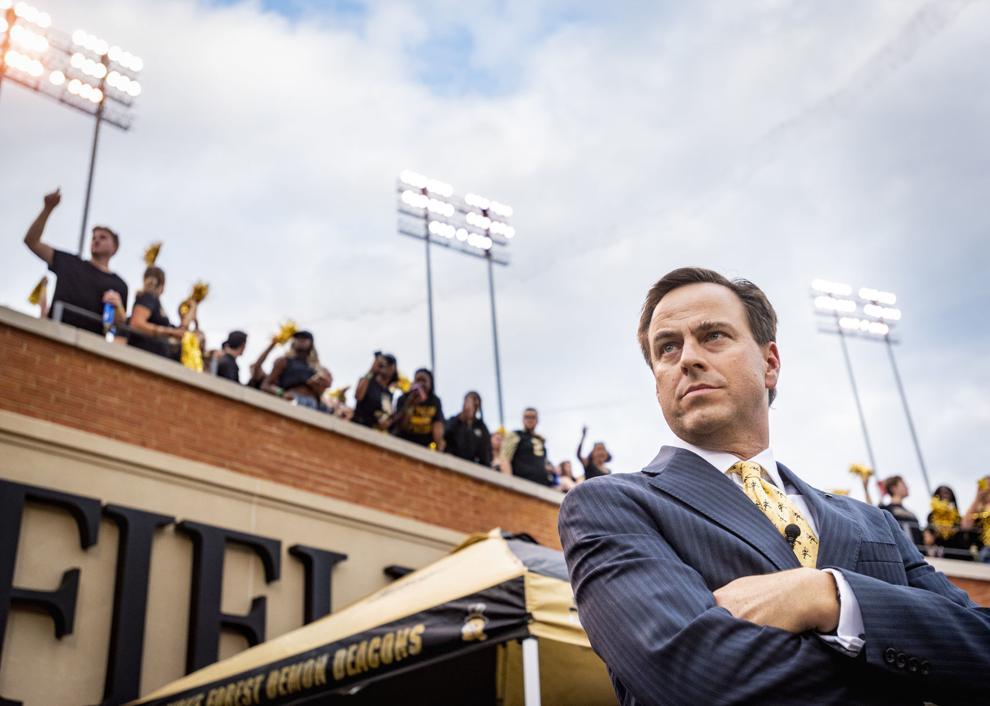 Currie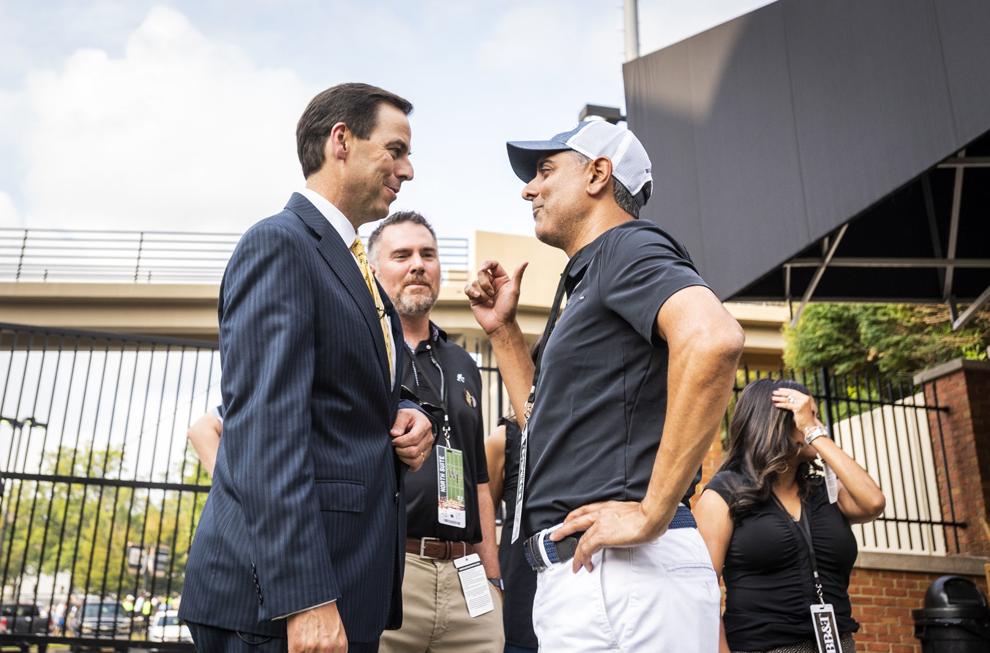 Currie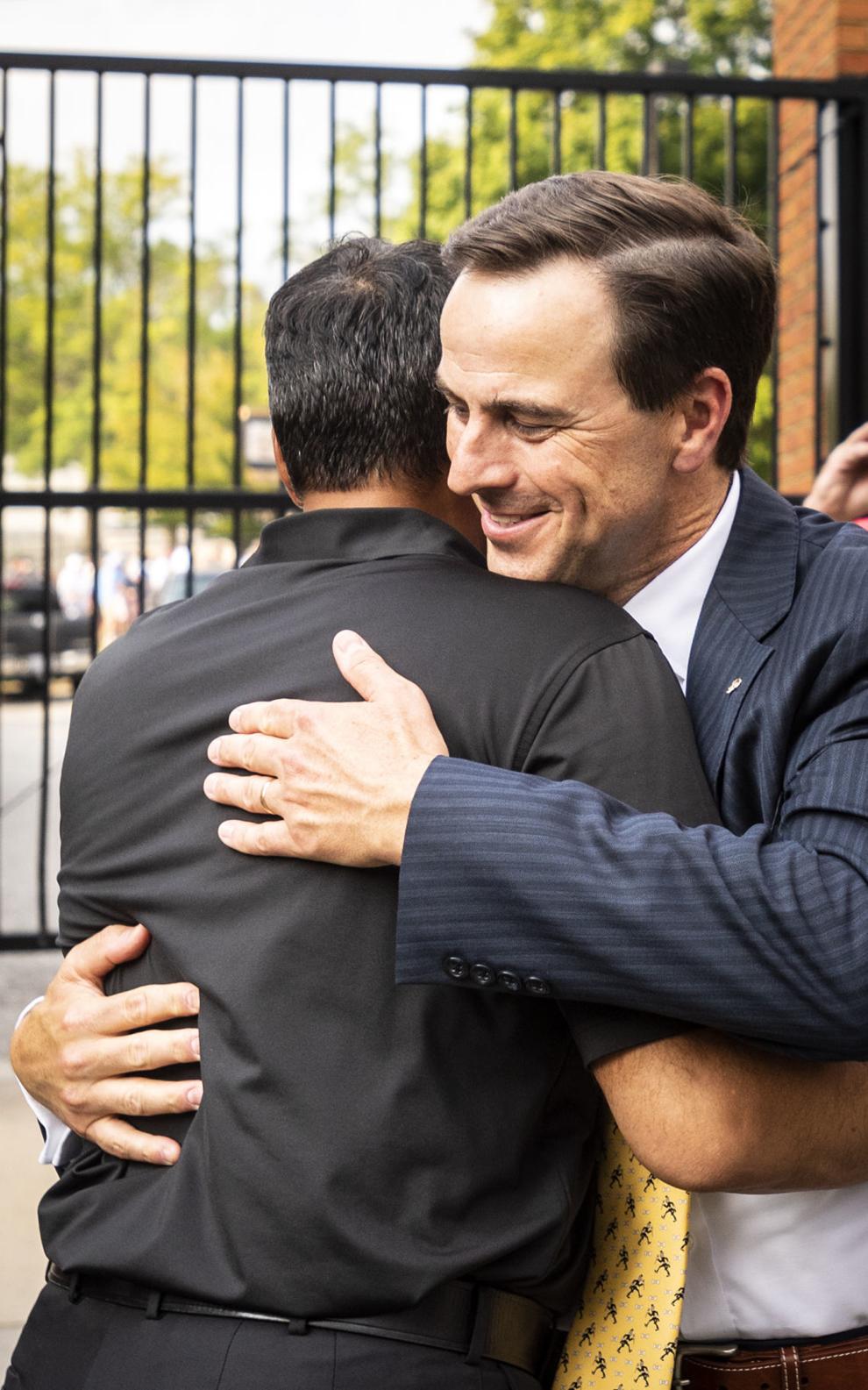 Currie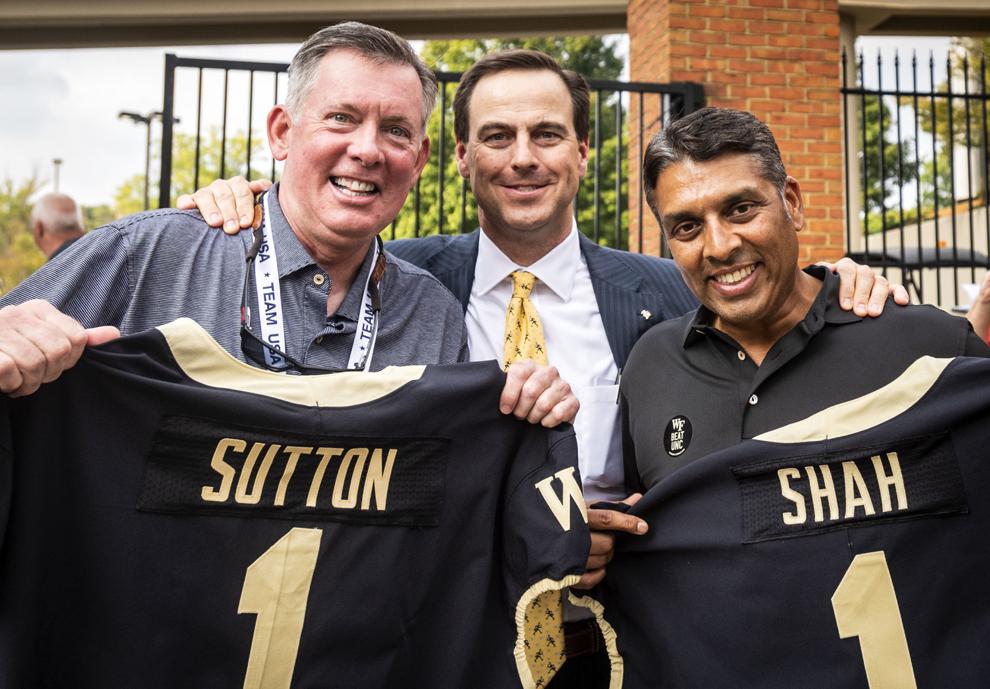 Currie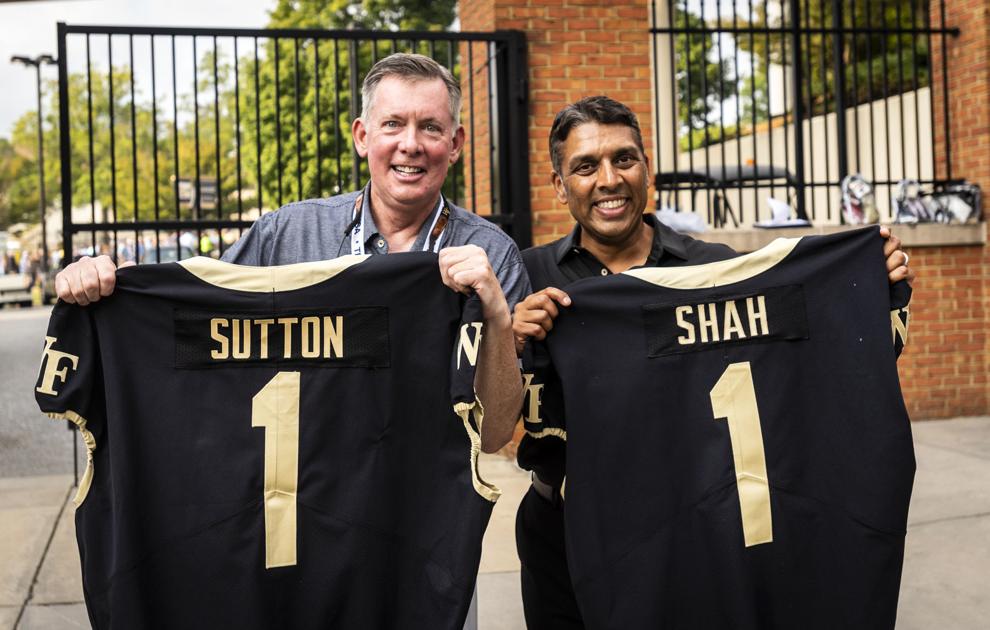 Currie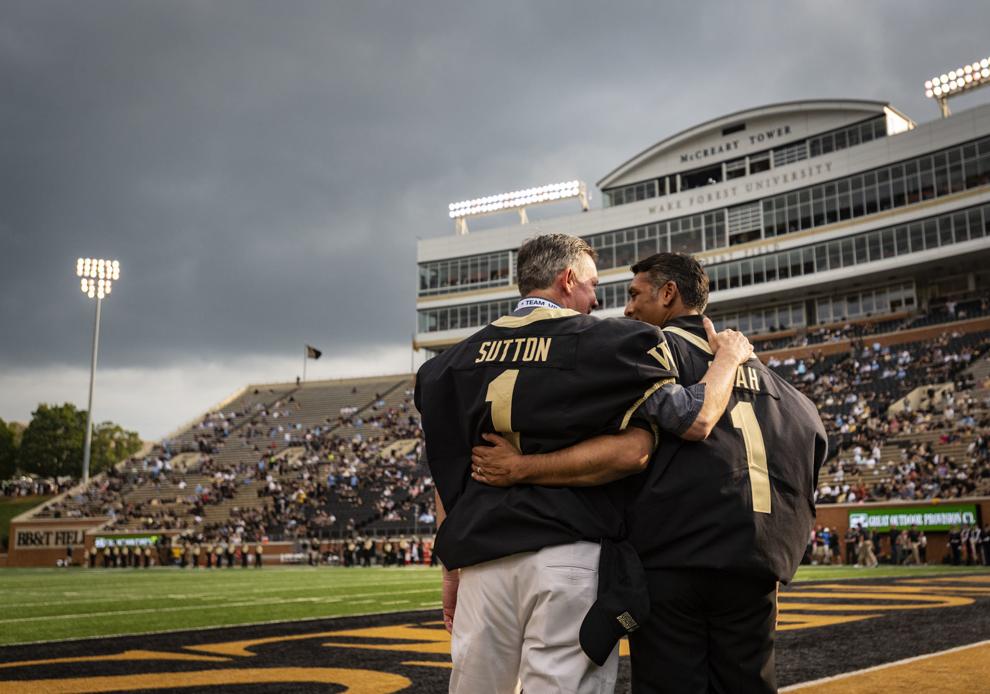 Currie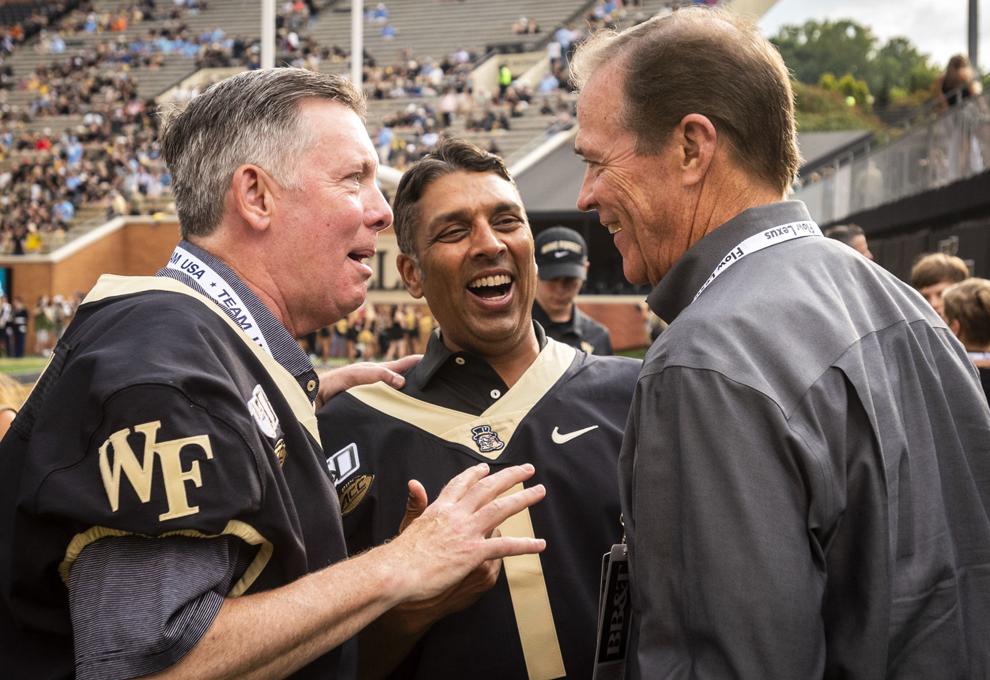 Currie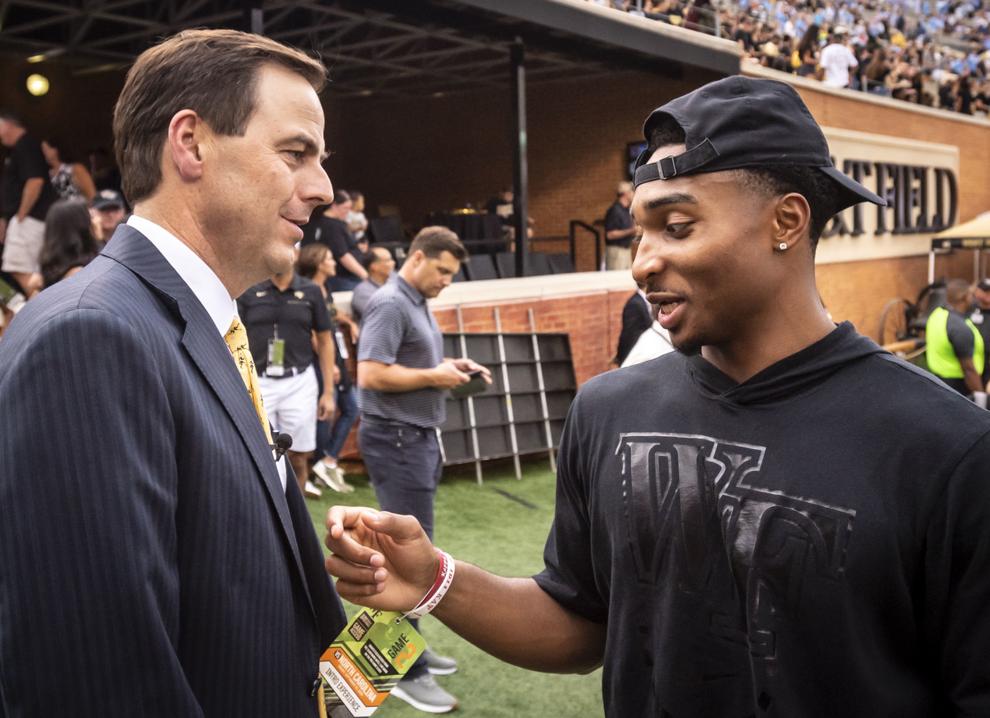 Currie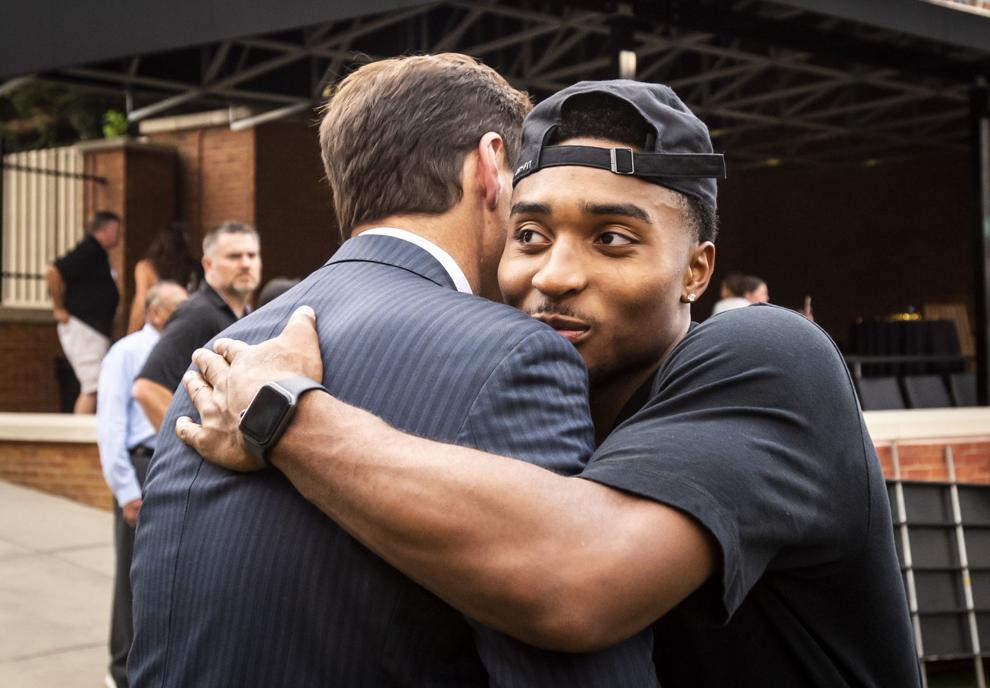 Currie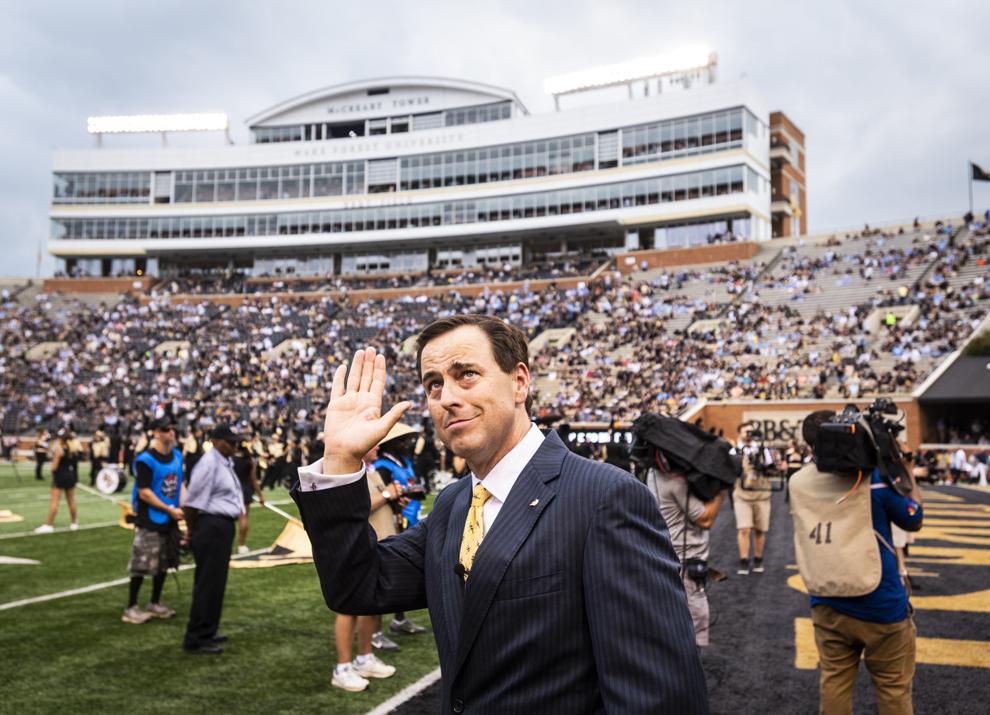 Currie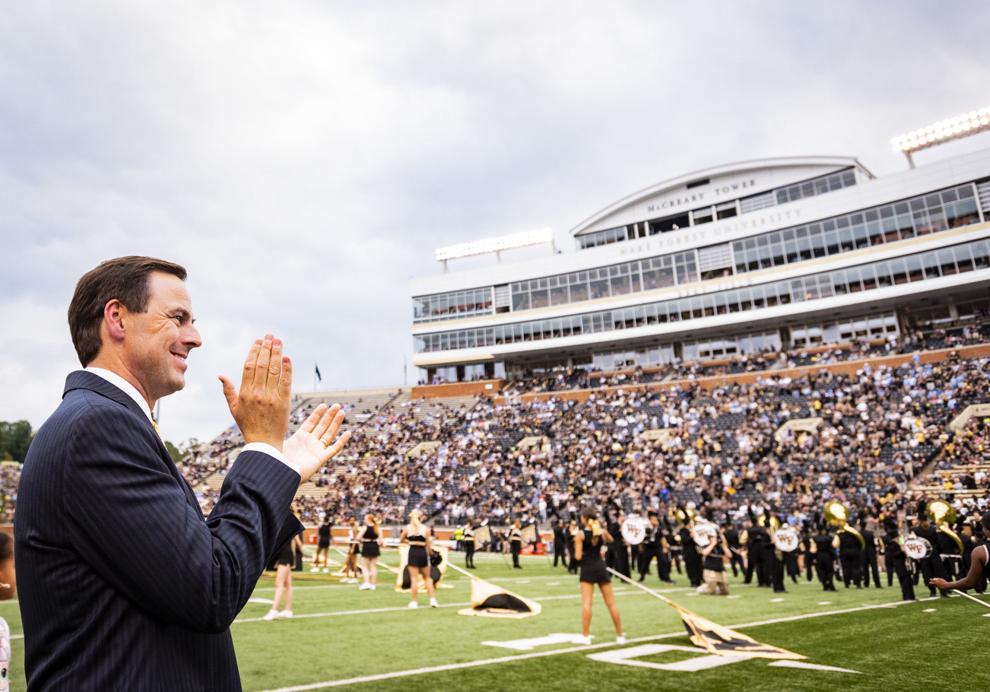 Currie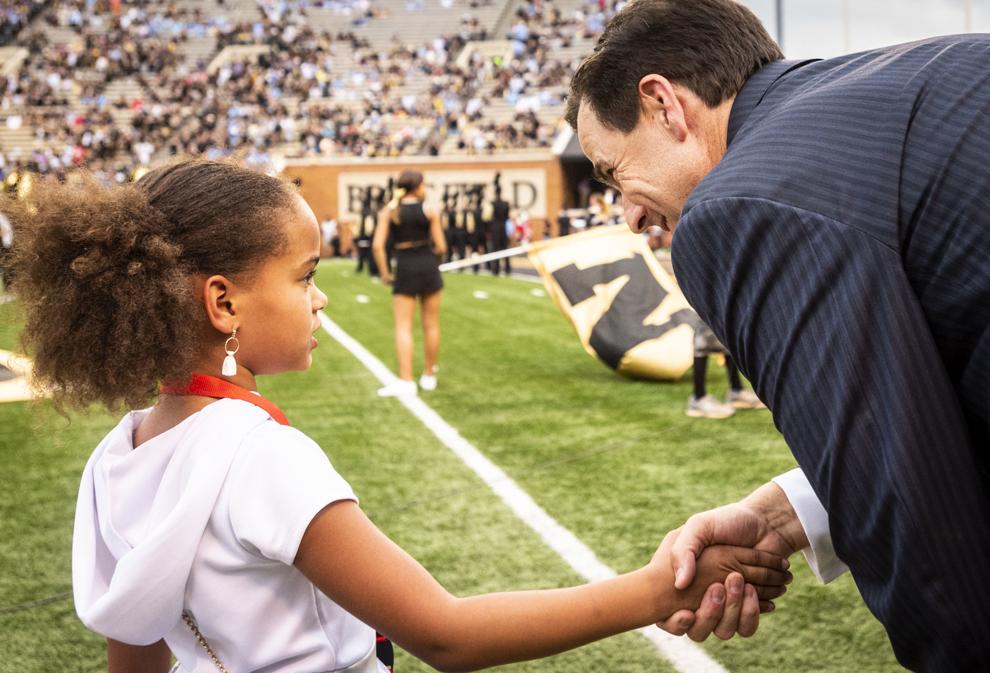 Currie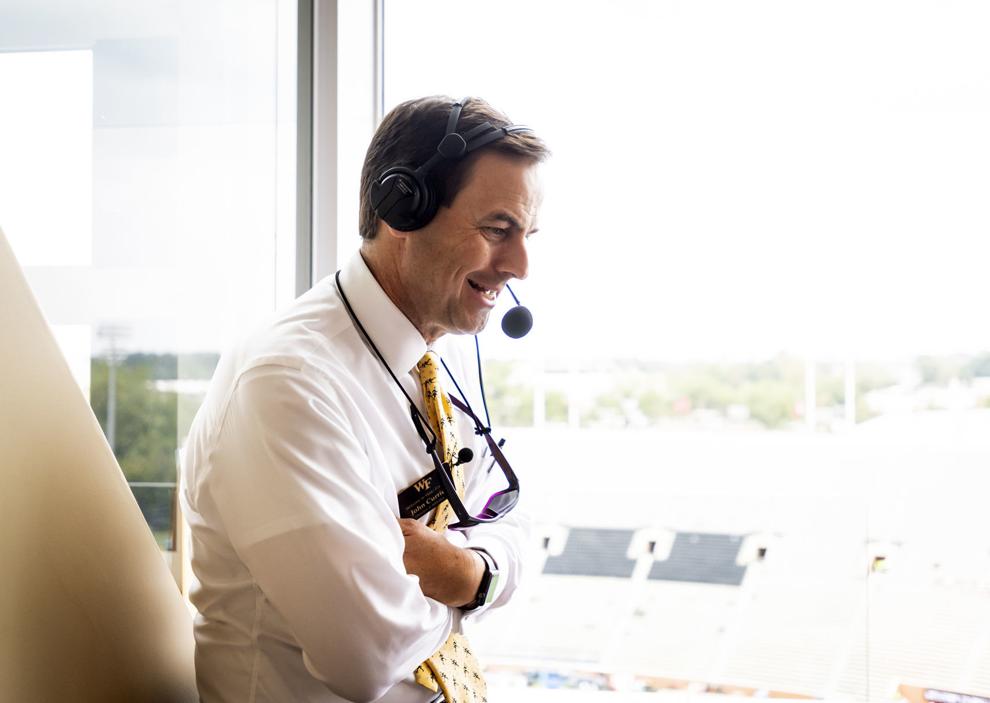 Currie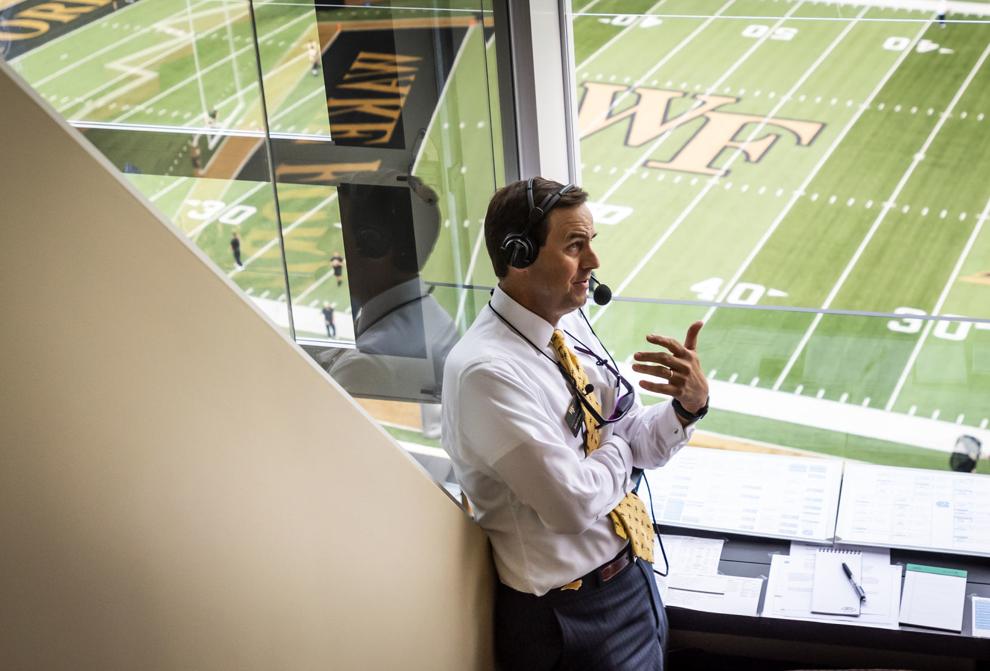 Currie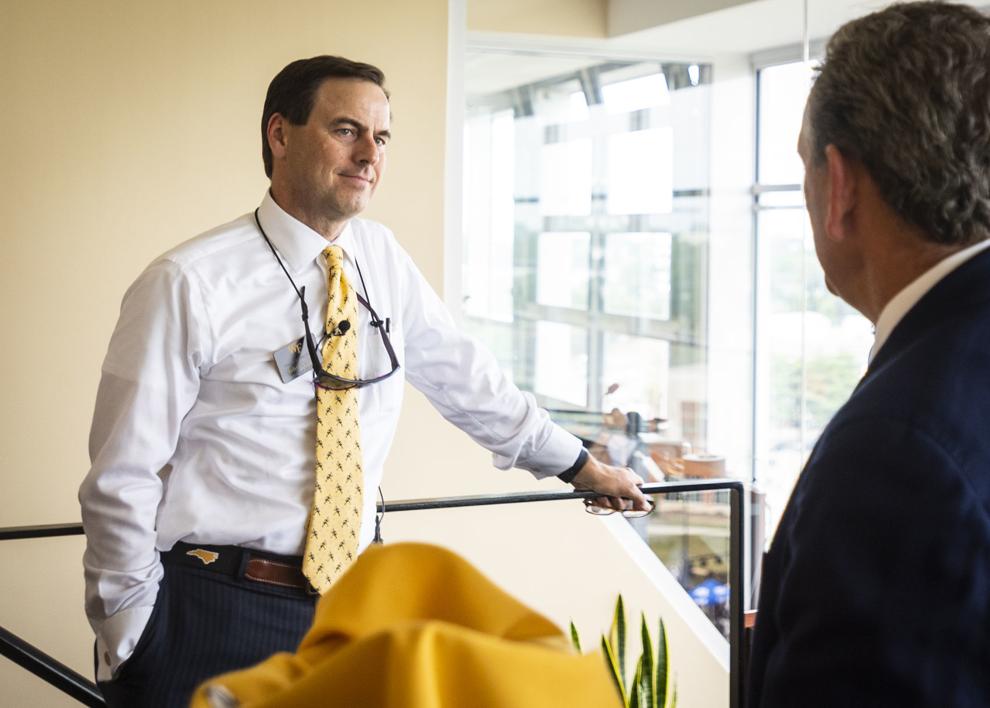 Currie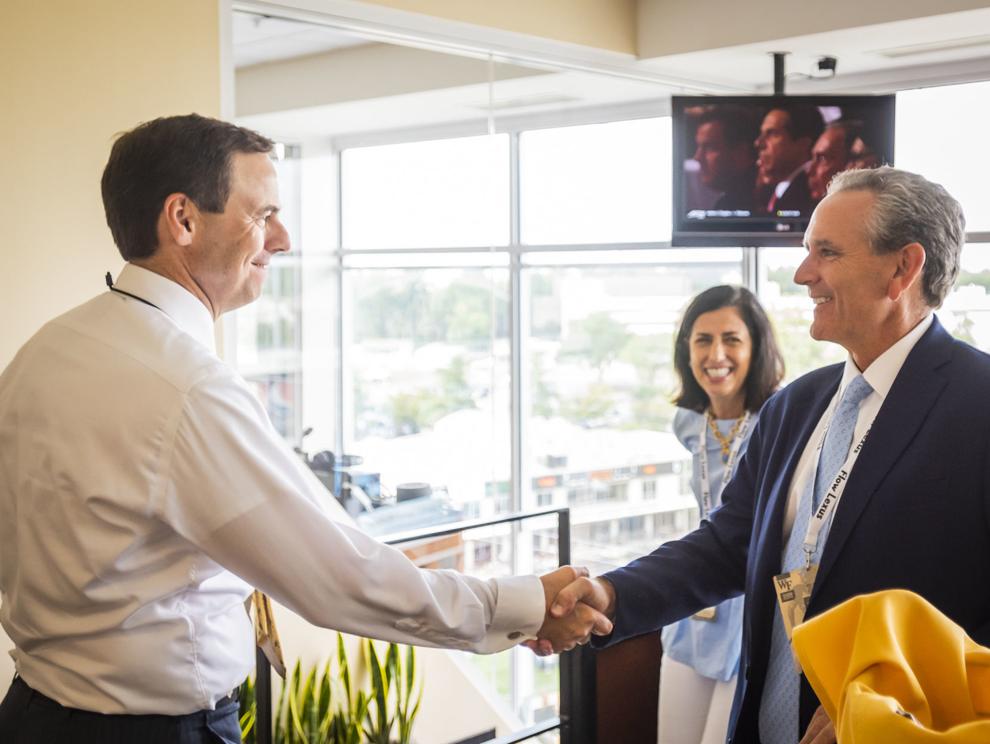 Currie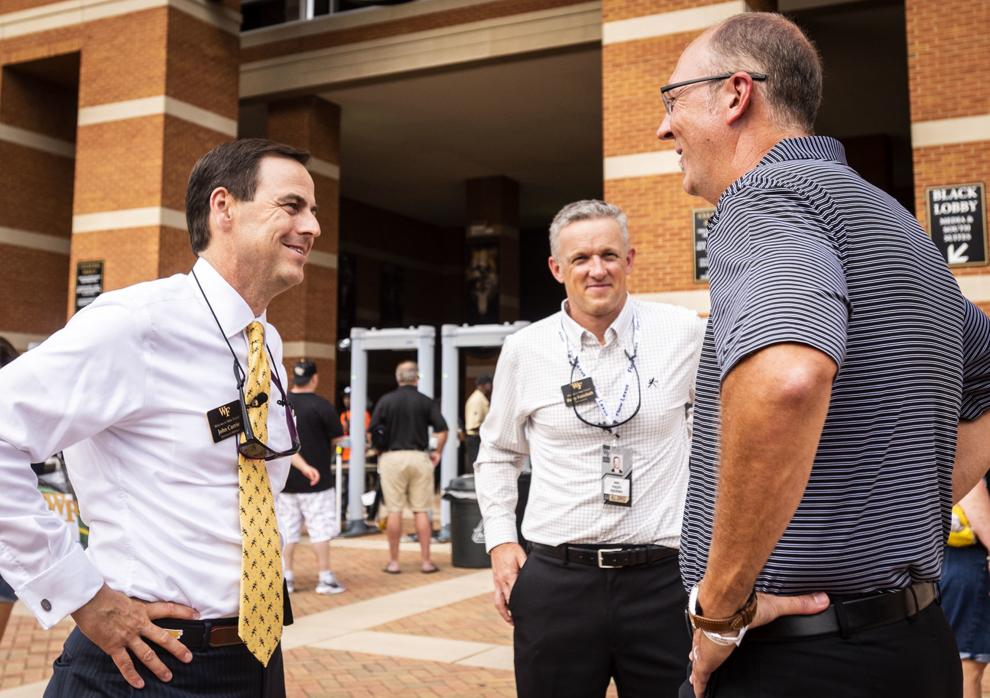 Currie
Currie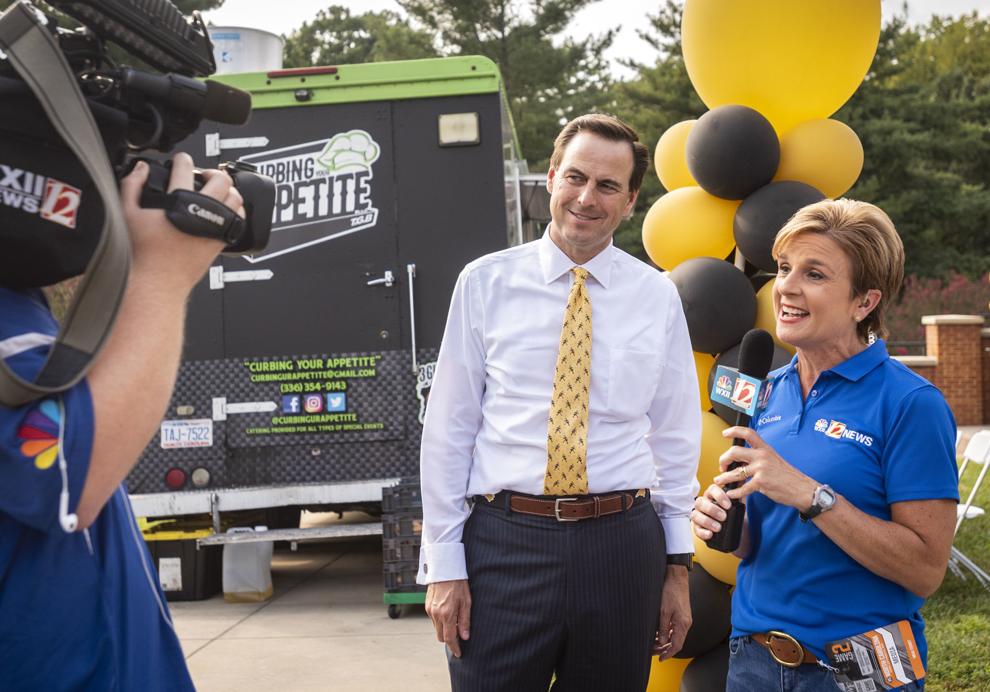 Currie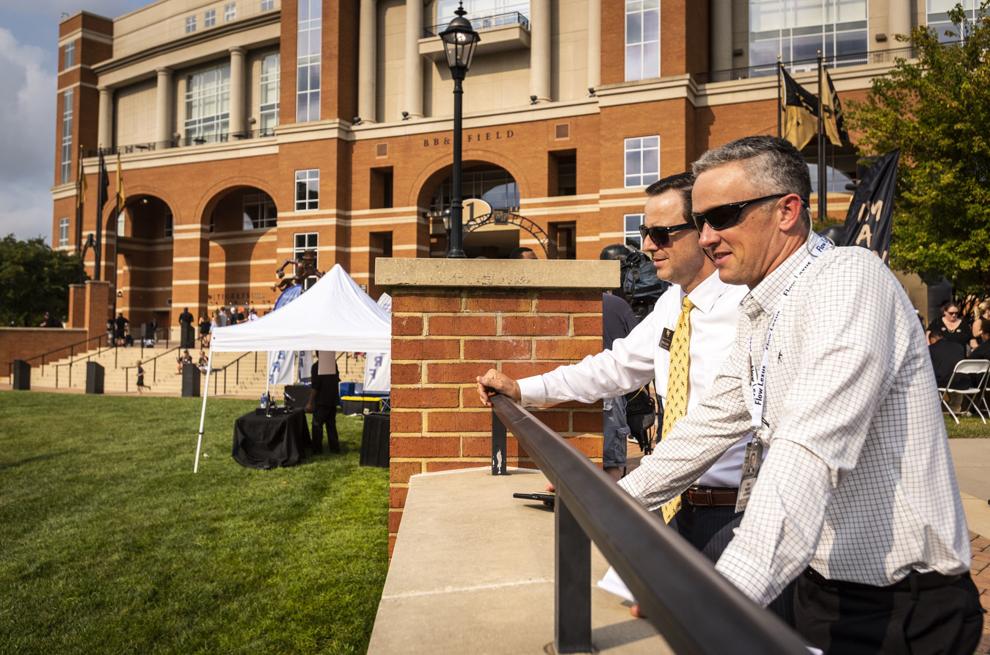 Currie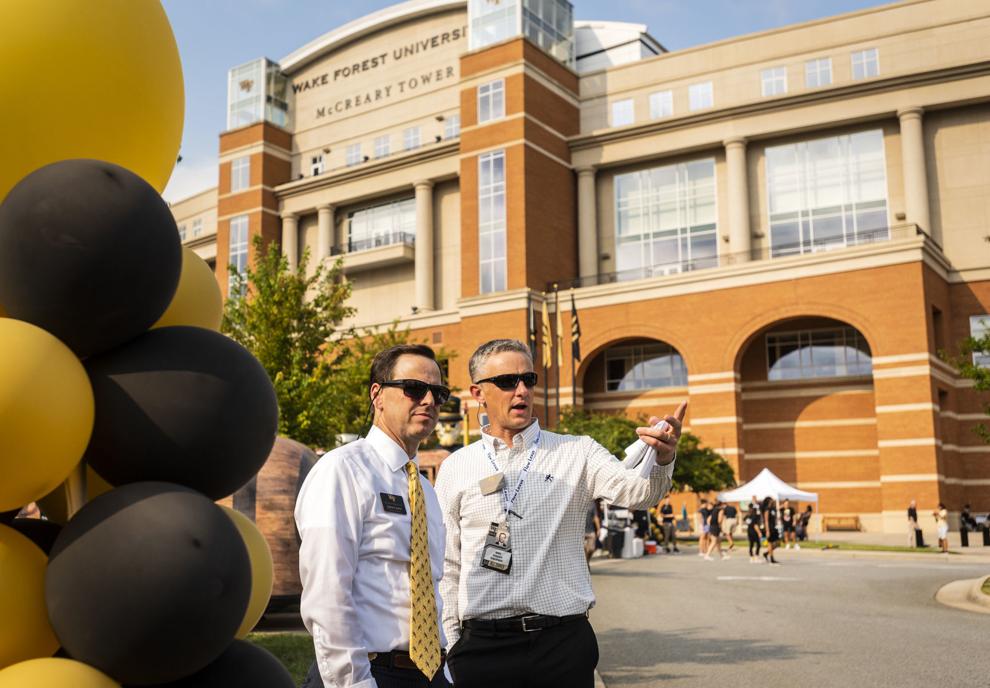 Currie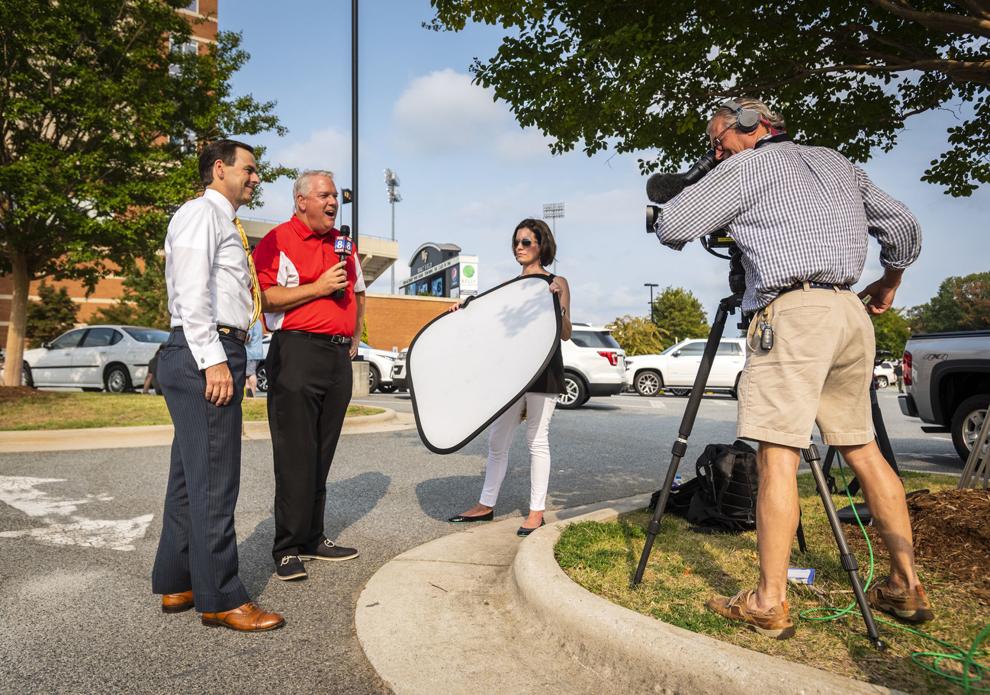 Currie
Currie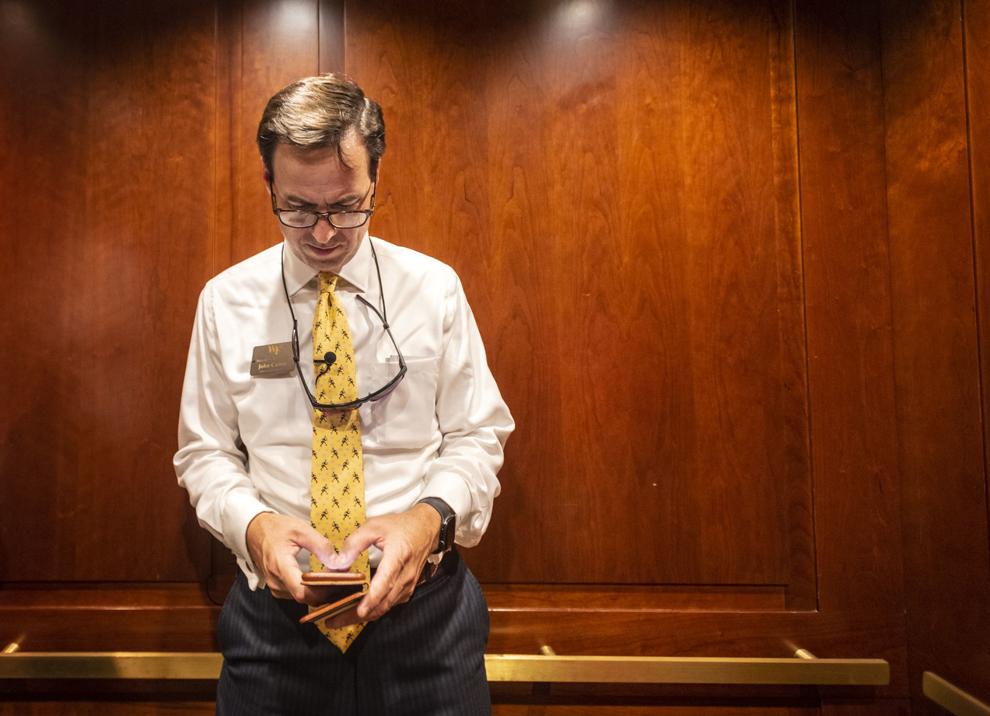 Currie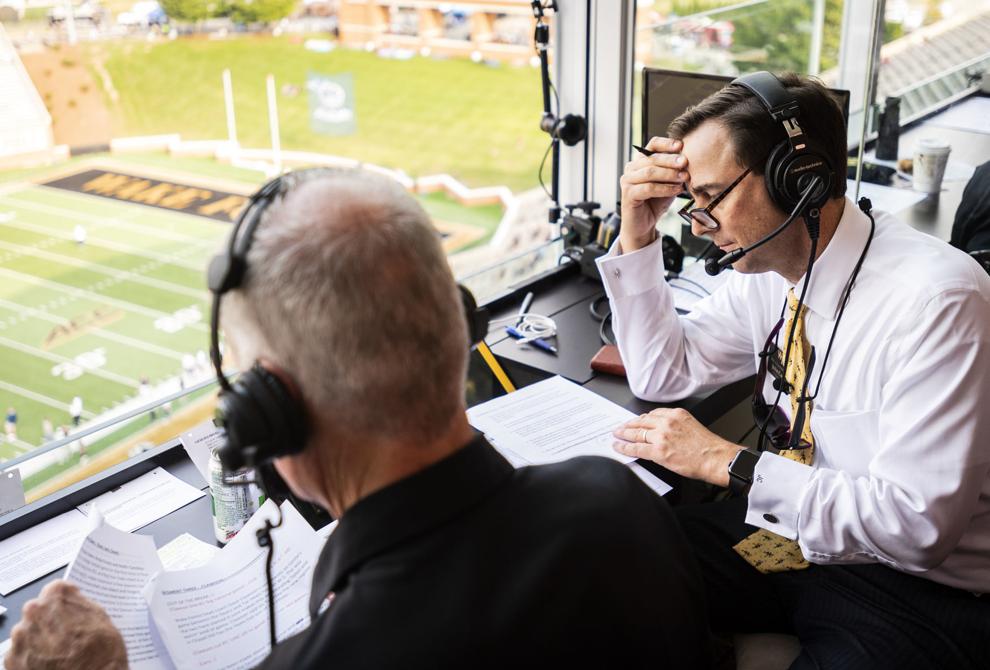 Currie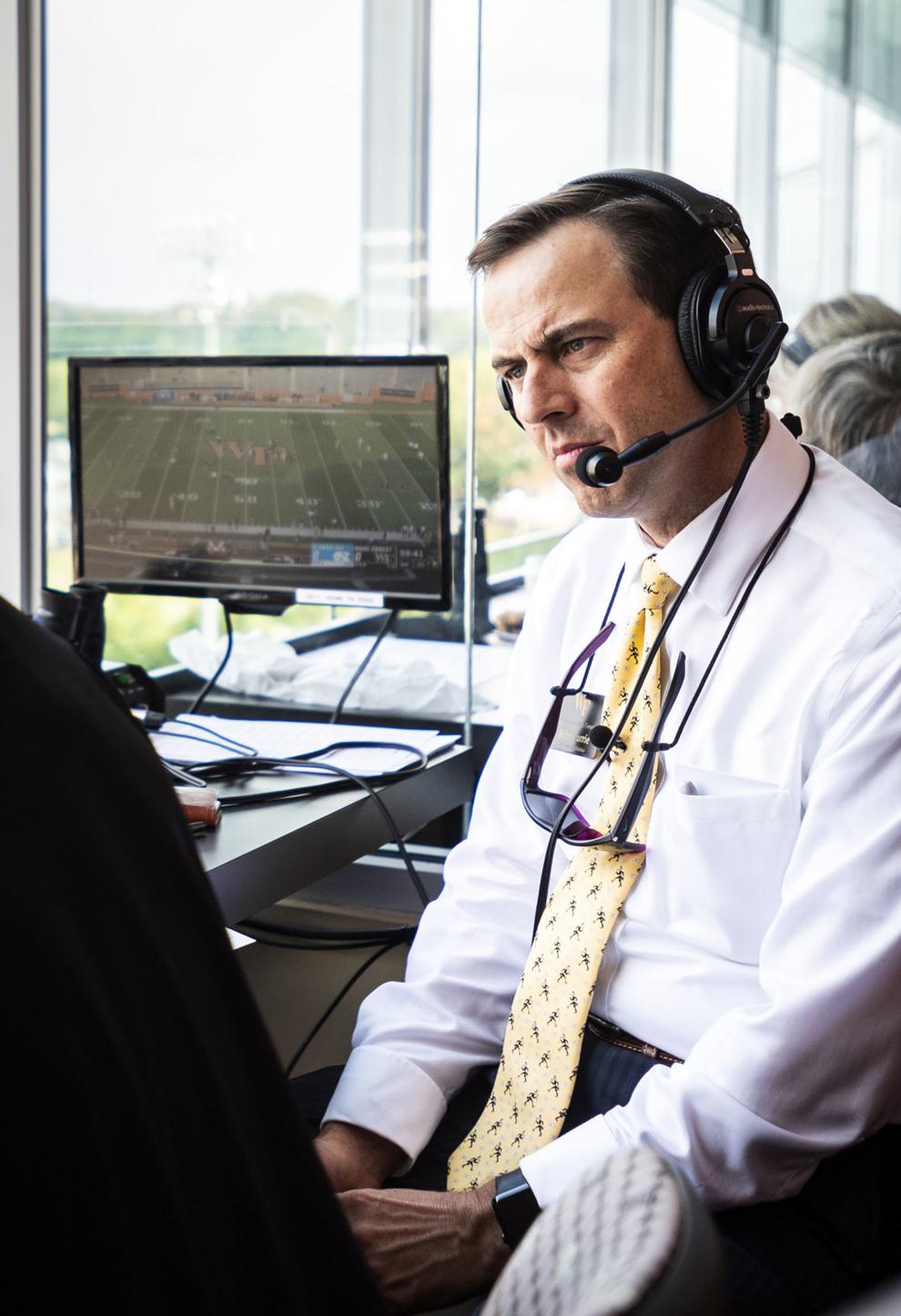 Currie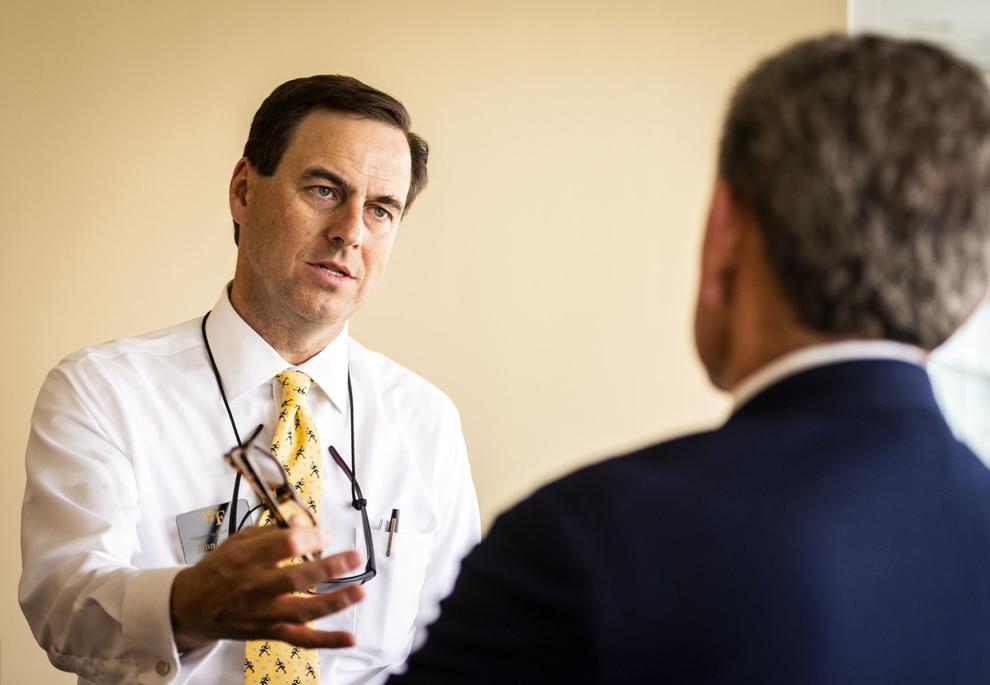 Currie
(336) 727-4081
@johndellWSJ