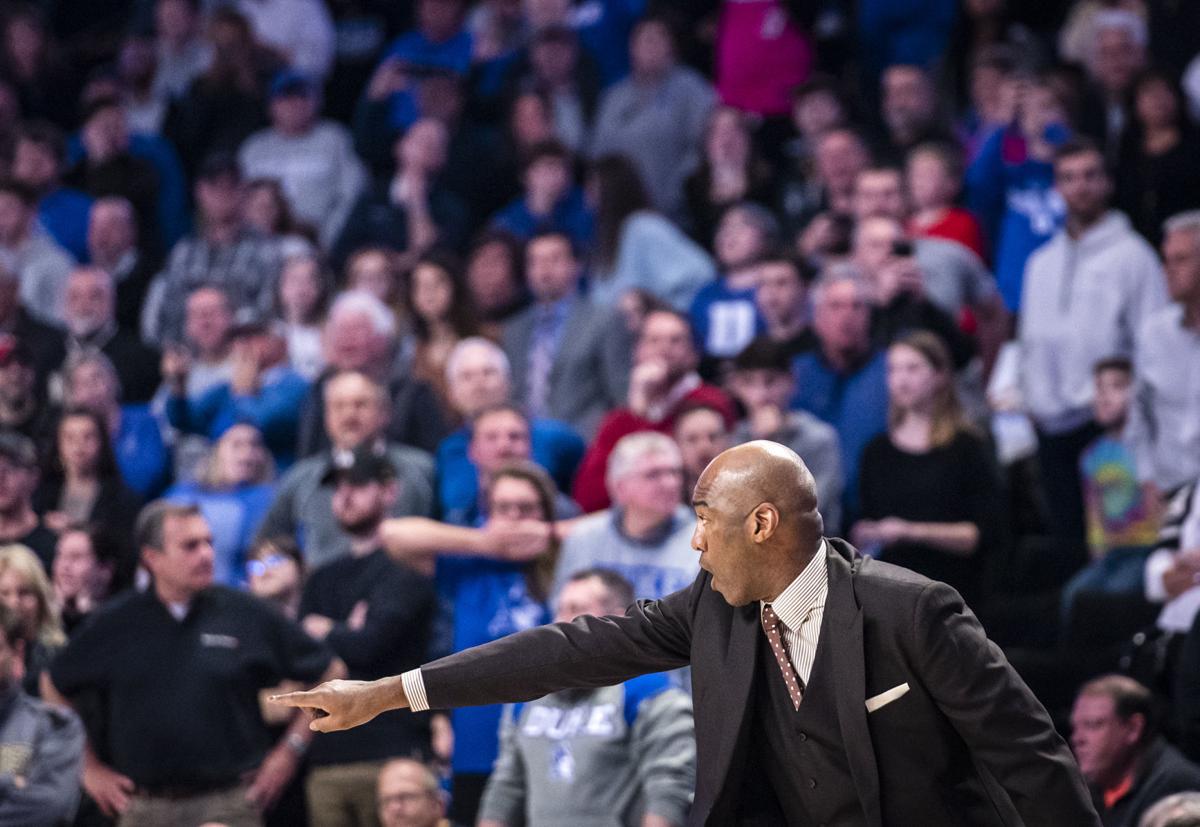 Attendance during the season is the biggest evidence of apathy regarding the Wake Forest basketball fan base.
But another key illustration during Coach Danny Manning's tenure is how far the attendance of home openers has dipped and how much of Joel Coliseum is filled with visiting fans when Big Four teams come to Winston-Salem.
The start of the season is the time that, theoretically, optimism runs at its highest. Between freshmen and transfers, which newcomers are going to make immediate impacts? Which returning players have made developmental jumps forward? How has this team gelled in the past eight months, since we last saw them?
Wake Forest opened the 2019-20 season on the road for the first time since 2003, losing at Boston College 77-70. Four days later, 4,451 were announced for the Deacons' home opener, a 65-63 win against Columbia in fans' first chance to see the team play.
In Coach Jeff Bzdelik's four seasons, the smallest home-opening crowd was 6,022. That was for Bzdelik's second season; after his third season ended with a grassroots campaign that called for his firing, Bzdelik's fourth season saw an opening-night crowd of 7,402 — larger than all but two of Manning's home-opening turnouts.
In three seasons with Dino Gaudio as coach (2007-10), the smallest home-opener crowd was 9,031.
The Big Four games typically draw well for obvious reasons — and also mean there's not much of a home-court advantage. That was especially true last season for Wake Forest's Hall of Fame celebration when it played North Carolina in front of crowd of 14,352 — roughly 70% or more seemingly dressed in light blue.
"I mean, we're going to play the game regardless of whether anybody's in there or not," Manning said when asked if he anticipated a large crowd for Tuesday night's game. "We'd like to have a lot of people in there, but I mean, it's … I grew up in this area.
"The Big Four games are always, all the games are special, all the games are unique in our league, but the Big Four games, they bring a different significance. Not necessarily for us, but I think to our communities, to the surrounding areas."