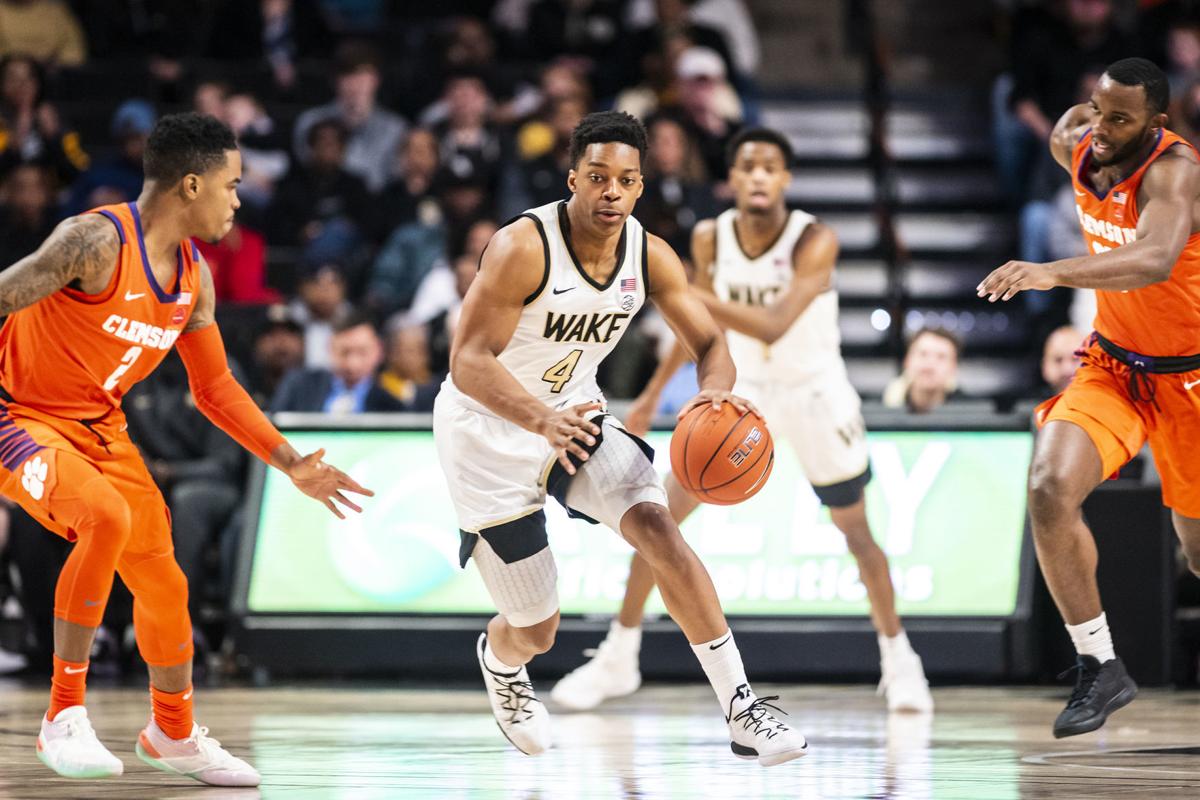 While Wake Forest's search for a coach intensifies, the men's basketball program lost its fourth player to the transfer portal since the end of the season.
Jahcobi Neath, a freshman point guard this past season, will enter the transfer portal but is leaving open the possibility of returning the Deacons.
Neath averaged 5.3 points and 2.2 assists per game as the Deacons' backup point guard behind senior Brandon Childress.
The 6-3, 200-pound Neath would make for an integral piece of the roster if he returns to the Deacons next season. He scored a season-high 16 points in back-to-back games against Georgia Tech and Duke in February, and had 10- and 12-point outings in road games at North Carolina and N.C. State, respectively, in the last week of the season. Those were his only four double-digit scoring performances of the season, all in the last six games.
Wake Forest announced the firing of Coach Danny Manning on Saturday after six seasons. Virtual interviews began Sunday and multiple sources indicated that Athletics Director John Currie will have announced a new coach by the end of the week. His one-year anniversary in taking over the department from Ron Wellman is Friday.
Neath joins rising senior Chaundee Brown and reserve guards Sharone Wright Jr. and Michael Wynn in the transfer portal.
It's worth noting that both players who were asked about Manning's status after the loss to Pittsburgh in the ACC tournament — Neath and Brown — have announced intentions of leaving the program.
Their situations are different, though: Brown released the four schools that he's considering Saturday night (Gonzaga, LSU, Illinois and Iowa State), while Neath has left open the possibility to return to Wake Forest.