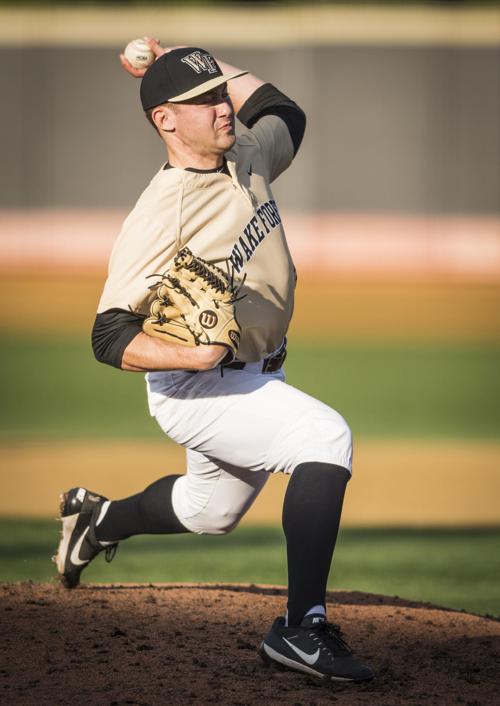 Jared Shuster was picked 25th by the Atlanta Braves in the first round of the MLB draft on Wednesday night.
Shuster is the first first-round pick from Wake Forest since Will Craig was picked in 2016, and is the fifth Deacon in the past five years to be picked in the top 50 picks.
The slot value for the selection is $2,740,300 — though, because of the uncertainty surrounding the season, draft picks this year will receive a maximum of $100,000 up front, and the rest of their signing bonus will be deferred over the next two years.
Shuster, a 6-foot-3, 205-pound left-handed pitcher, wasn't drafted out of high school. Since the Deacons' season was cut short after 17 games, Shuster has been working out at home in New Bedford, Mass., fine-tuning and making sure he's ready for a professional career.
"For a while it was just like, maintenance stuff, and just staying ready in case there were any pre-draft showcases or anything," Shuster said last week. "So right now just an offseason-based lifting schedule and throwing schedule."
In the abbreviated season, Shuster started four games and was 2-1 with a 3.76 ERA. He had 43 strikeouts and four walks in 26 2/3 innings, holding opponents to a .221 average.
Last season, Shuster was 4-4 in 12 starts (15 appearances). He led Wake Forest with 94 strikeouts, but allowed 83 hits in 68 innings and had an ERA of 6.49.