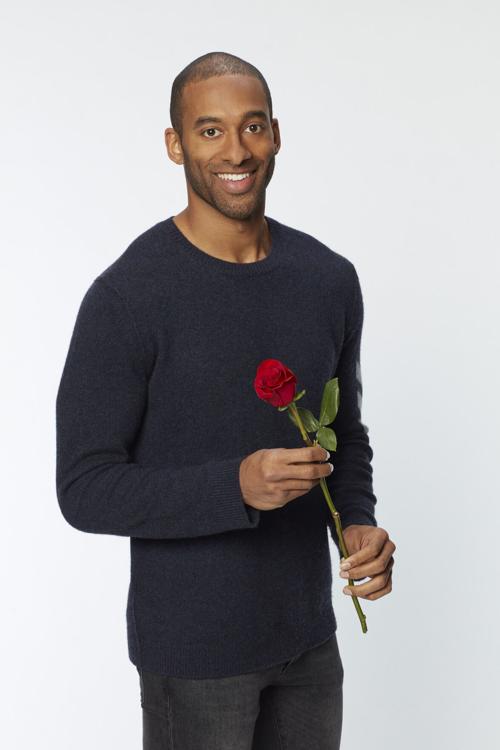 If you want to know the dirt on Matt James, a former Wake Forest wide receiver who is now starring on ABC's "The Bachelor," you check in with Tanner Price.
"Actually, he didn't have any girlfriends that I remember, so he stayed pretty much a bachelor back then," said Price, a former Demon Deacons quarterback and James' roommate from 2010 through 2013. "When he first came to Wake he had a high school sweetheart but that didn't last, and it ended that first semester."
The 25th season of the popular TV show should end differently for James, a Raleigh native and the first Black male to be featured. Thirty-two women began vying last week for his affection, and 24 remain in contention going into Monday night's second episode to join James on what ABC calls "the romantic adventure of a lifetime."
"Matt caught more passes in that one episode than he did in his entire four-year Wake Forest career," joked Wake Forest's Dave Clawson, the coach in James' final season in 2014, when he actually caught 40 passes before getting tryouts with the NFL's Carolina Panthers and New Orleans Saints.
It's a daring way to find a soulmate, but the show has been successful. About 5 million people watched last week's season opener, and last season's finale, in March 2020, attracted 8.2 million viewers. 
Clawson knows a little bit about "The Bachelor," mostly through his daughter, Courtney, who watches the show. 
"Matt was very popular," Clawson said. "He wasn't going to be invited back for his (redshirt) senior year, so when we got here and looked at the roster we said, 'Hey, let's give everybody a chance.' To me, he had enthusiasm and you could tell he hadn't had success because there wasn't a lot of confidence there."
Price, a financial adviser in Austin, Texas, and James came to Winston-Salem together in 2010 as part of Jim Grobe's recruiting class. Price played all four years, and his senior season in 2013 was Grobe's final year.
Price says it's no surprise that James, 29, who has an outgoing personality, decided to do this. Another former Wake Forest football player, Tyler Cameron, appeared on "The Bachelorette" and that's how James got involved with "The Bachelor." 
"I thought he did a great job in that first episode," said Price, who with three other former teammates and a few friends has a weekly online Bible study. "I've stayed in contact with Matt, and he's a regular when we get together for Bible study."
A bachelor will interact with the women, sometimes on one-on-one dates or sometimes in groups, and at the end of an episode the women who receive roses from him are invited back for the next episode. In the last episode, James will present a final rose as a proposal.
During the first episode, with all 32 women in one room, James offered a prayer.
"That's Matt, and he's never changed when it comes to his faith," Price said.
The episodes are recorded, but Price has no idea who James has picked.
"I'll just watch like everybody else to see how it all plays out," Price said.
Price said a few other teammates had a group chat that didn't include James during the first episode. 
"We are sort of taking bets on which woman he might choose," Price said. "You would think I might have some insight since I roomed with him for four years. It's just a fun thing a bunch of us are doing as the show progresses."
Grobe, a casual 'Bachelor' watcher who lives with his wife, Holly, in Georgia, remembers James' popularity on campus and among teammates. He doesn't remember details about James' love life, but said, "Matt's personality is so good that he got along with everybody."
"Holly actually DVR'd it, and I watched," Grobe said with a laugh. "There were some unusual moments to say the least, but I was impressed with how Matt handled himself and what he's up against."
Grobe said he was touched by how James talked about his mother, Patty, who raised James after her divorce from his father, Manny.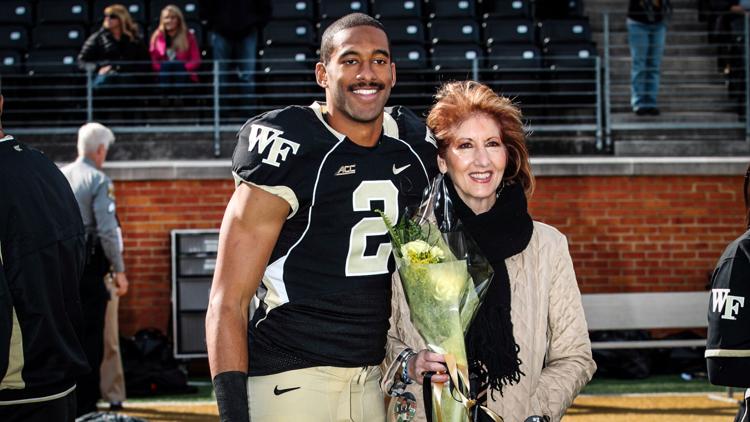 "Matt's talked about growing up in a mixed-race family," Grobe said.
"When we were recruiting him (out of Sanderson High School) we went to their house and it was actually an apartment and Matt cooked out steaks for us and we met his mother," Grobe said. "And the thing that struck me was how respectful and loving he was toward his mom. We agreed that we knew he was a good football player, but he was an even better person and we had to have him in our program."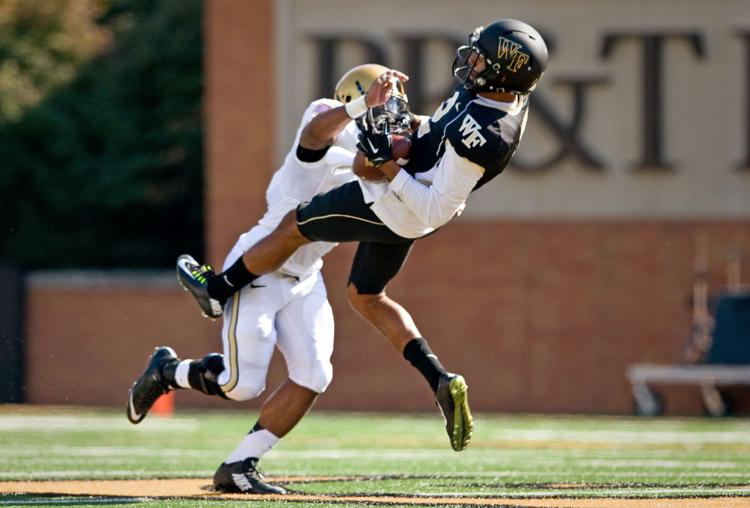 Clawson said that James has been active at football alumni events, helping whenever he can. He's pulling for James, even though he calls the show "cringe-worthy TV" and likely will take a pass until the final episode.
"He's just really a well-rounded person," Clawson said. "He's worldly, smart, but with that show is very hard to watch."
Looking back on his seven seasons at Wake Forest, Clawson said the perfect guy for "The Bachelor" is James.
"He did a great job for us and was always upbeat, always had a personality and was always very social," Clawson said. "If there's somebody on our roster that would be on The Bachelor, it would have been him or Stevie Donatell."