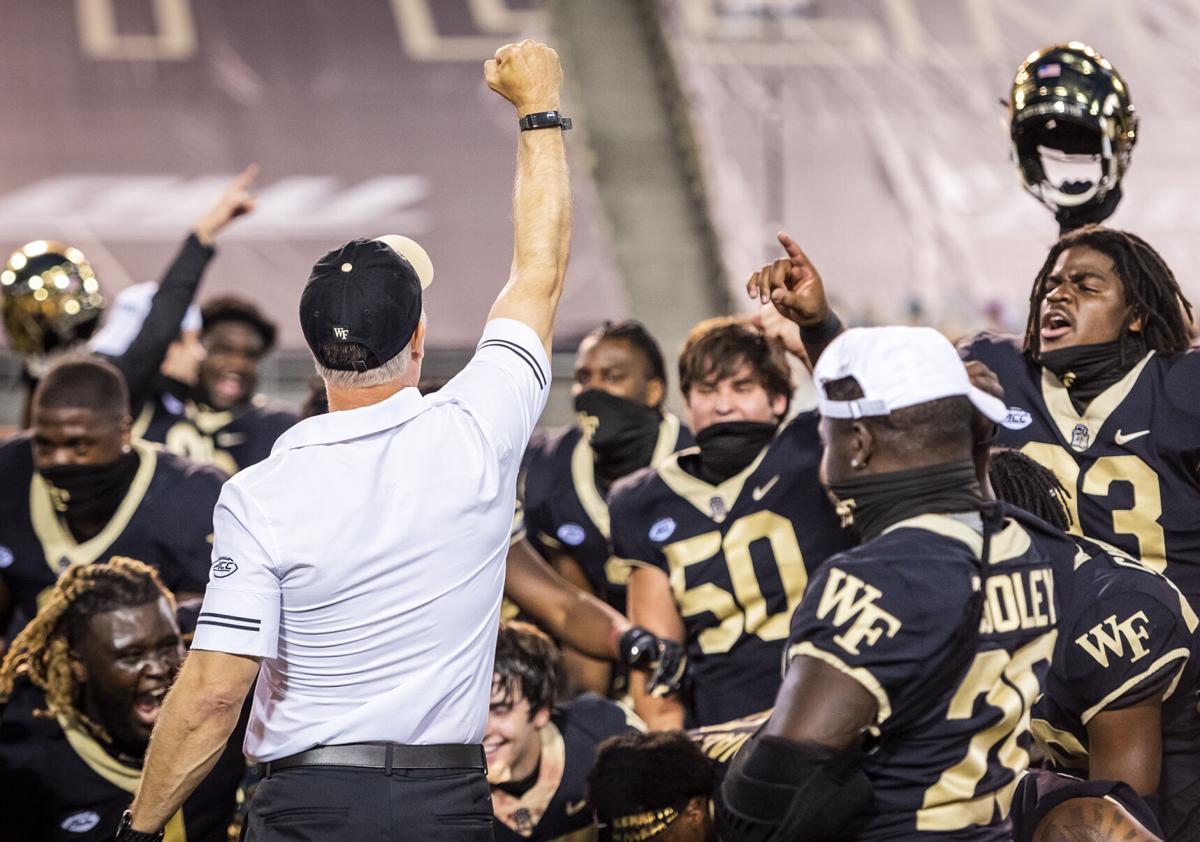 How did Wake Forest's football team get here?
Back when the Deacons were 0-2, which in the middle of a global pandemic seems like about six months ago, there wasn't much optimism in the Wake community.
But the defense got better, the offense got even better, and the special teams have rounded into shape. That's a sure-fire way to go 4-0 in October, and that optimism is flowing once again. The Deacons went unbeaten in October for the first time since 2007.
Coach Dave Clawson, who halfway through the season is a candidate for ACC coach of the year, has belabored the fact that his Deacons have been on campus since July.
And in the summer and fall of COVID-19 that means a lot of practice time, a lot of quarantine time and more practice time. Maybe that's why the Deacons have just one turnover in six games.
That's right, one turnover through six games doesn't happen by accident. That lone turnover was a Christian Beal-Smith fumble in the loss to N.C. State.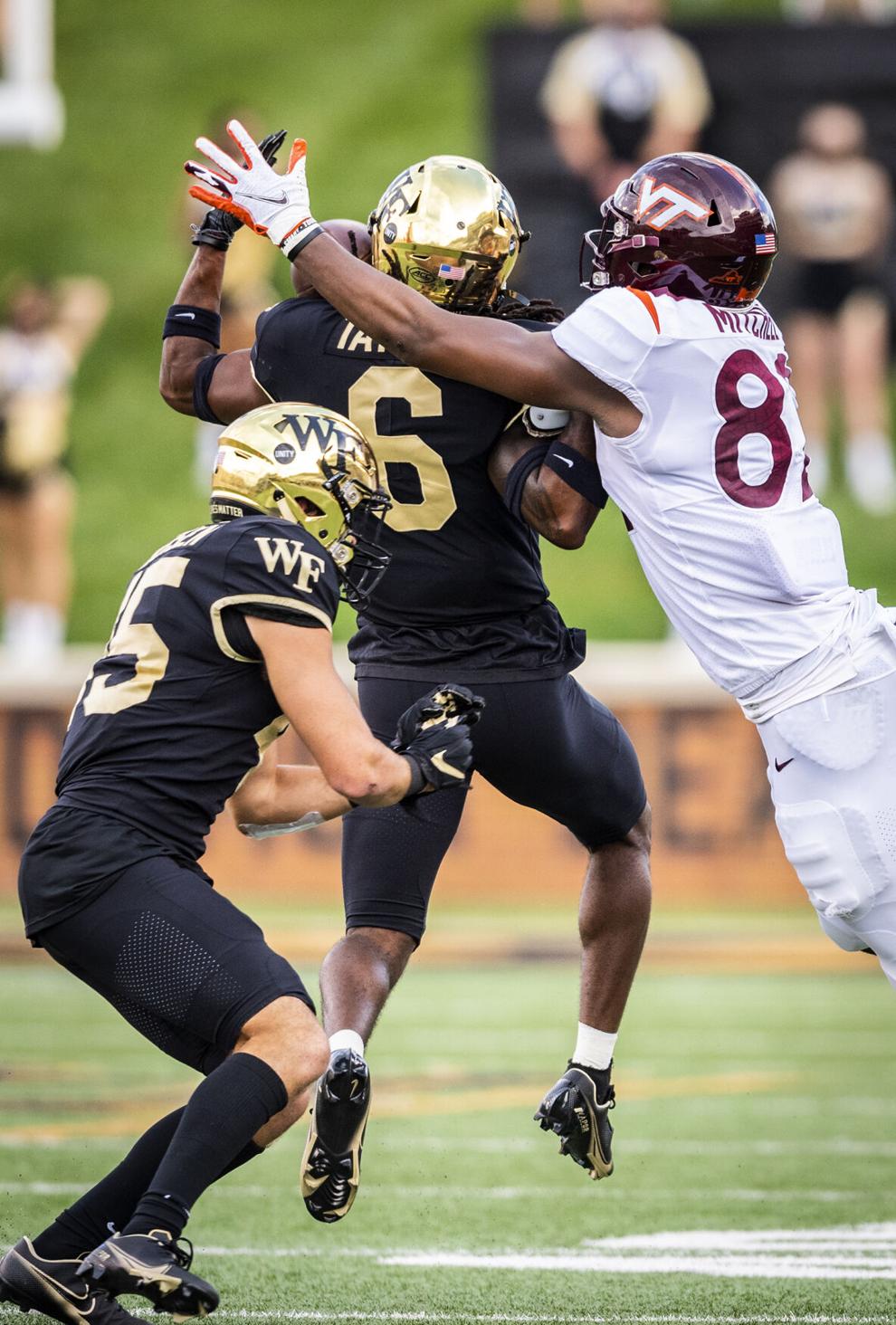 "I just felt this year with COVID and without spring football there was a chance that the football could get sloppy," Clawson said. "And before you can win games, you got to make sure you don't lose them…. I'm glad we are doing a good job of taking care of the football, but we have to continue to do that."
Quarterback Sam Hartman set the school record for most passes thrown without an interception last week. He has thrown 189 passes over two seasons without an interception.
The Deacons lead the nation in turnover margin at plus-14 thanks to an opportunistic defense that is getting better despite its inexperience. On Saturday the Deacons started three true freshmen on defense: Nick Andersen, Gaven Holmes and Caelen Carson. Add the experience of Ja'Sir Taylor in the secondary, and despite the rash of injuries, that unit is getting better and better.
Clawson said that in seasons past, he's had teams where the offense would need to win games in shootouts. Other years, the defense has carried the load.
Not this year, because the Deacons are capable of winning in a variety of ways.
"When we first got here, we were a lot better on defense than offense," Clawson said. "And so we basically played a basketball equivalent of a stall. We would snap the ball with one second left (on the play clock) and we would try to play low-scoring game because we just didn't feel like we could get in a shootout."
Then when the Deacons got older on offense, they would get into shootouts with a younger defense.
"Last year and this year were the first two years where we kind of felt we don't have to play one way to win," Clawson said. "Clearly the N.C. State game became a shootout, but in Virginia and Virginia Tech our ability to run the ball, especially in the Syracuse game, when we got the lead."
The Deacons proved in the Syracuse game they could also play ball-control offense, eating up plenty of clock with long drives.
"And we can play that way because our defense was playing so well," Clawson said.
The way the Deacons can go from a high-tempo offense to slow it down is a major development as the season goes on. The Deacons are second in the ACC in scoring at 37 points per game.
"That's hard to do," Clawson said about the myriad ways the Deacons can play and how they aren't leaning on one aspect. "But I'm proud of our team and it shows the unselfishness among our staff that we don't care how we win, we are willing to adjust and play differently and are more concerned with winning than any stats."
The Deacons (3-2 ACC, 4-2 overall) are one of the hottest teams in the ACC not named Clemson or Notre Dame.
"It's about letting the guys recharge their batteries," Clawson said. "This season is different than any other season. And I know you say it's the end of October and you've only played six games, but our players have been at it since July. No breaks, you can't go home and no social life, and I just think they need to charge the batteries."