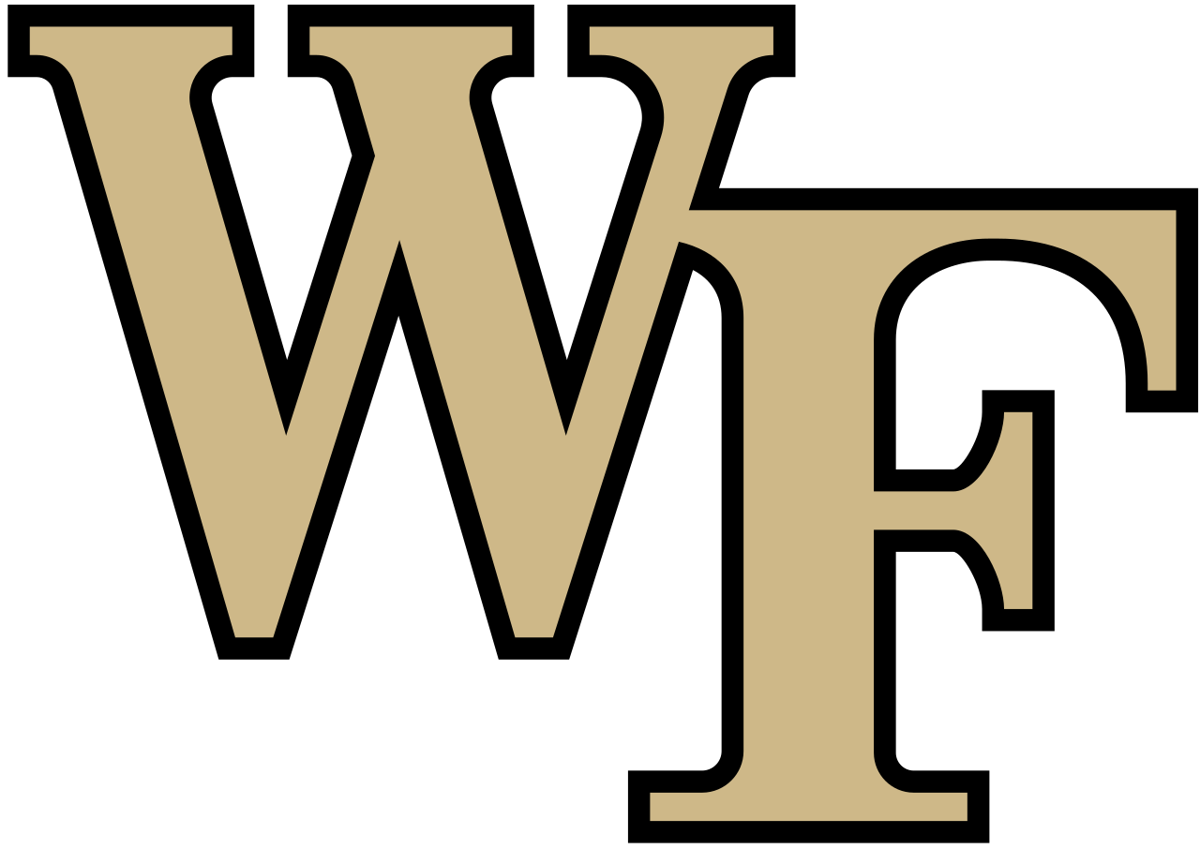 A combination of positive COVID-19 cases, close contacts and injuries has led Wake Forest to postpone its football game against Duke on Saturday.
Wake Forest will not hold team activities or practice today.
Wake Forest's next game is scheduled for Nov. 28 at Louisville, and a spokesman in the athletics department said that game is still expected to be played.
The ACC's guidelines requires that a team member identified through contact tracing quarantine for 14 days before returning to activity and that a team member who tests positive be isolated for 10 days, plus one full day after resolution of fever or respiratory symptoms.
Wake Forest's athletics department does not disclose statistics about positive cases among its athletes or staff. The ACC said that football teams must have at least 53 players available to play, including minimum numbers for certain position groups. Wake Forest has 85 players on scholarship but, because of COVID and injuries, has fewer players than the required numbers to play Saturday.
Deacons coach Dave Clawson, hours before the athletics department's late-night announcement Tuesday of the postponement, talked about the difficulty of this season and the uncertainty that abounds week to week. 
"It's not luck, it's players making good decisions and good habits, but I think there's fatigue involved in this," Clawson said. "We're not unaffected. We were down some players, and we are down some players. It's limited right now, and it's a small number and we hope to keep it that way."
Clawson went on to talk about the outbreaks going on all around the country and in North Carolina.
"How can you not be concerned with what's going on in our country, our state, our county and our school?" Clawson said. "We are very aware of it and like I said when the season started, we have 11 teams we play but the biggest opponent we have all season is COVID and it's not going to be defeated."
The university's COVID-19 dashboard shows 101 active cases involving faculty, staff or students. Tony Lo Giudice, assistant health director for Forsyth County, said the rise in students cases is likely related to Halloween events and community spread.
After closing October with new cases totaling in single digits daily, the number of cases at the university began to rise again in November. Wake Forest reported 10 new cases among students on Nov. 5, then 23 on Nov. 9, 22 on Nov. 10, 14 on Nov. 11, 19 on Nov. 12 and 11 on Nov. 13. Totals of new cases daily have fallen to single digits since.
The cancellation of the football game follows an apparent uptick in cases among athletes. Last week the men's soccer team was missing 11 players, including five starters, in a 2-0 loss to Virginia in the ACC Tournament quarterfinals.
"Our number one priority is the health and well-being of our student-athletes, coaches and staff," John Currie, the Wake Forest athletics director, said in a statement released late Tuesday. "I'm so proud of how our team has faced the unprecedented challenges of 2020. We are blessed with world class medical care and guidance thanks to Wake Forest Baptist Health and Dr. Chris Miles, and we look forward to resuming activities as soon as is appropriate."
Clawson said that he had been losing sleep every time the team went through testing, which has been three times per week for the football players.
"We are obviously extremely disappointed that we will be unable to play Duke this Saturday," Clawson said in a statement. "The opportunity to bounce back this weekend (after a 59-53 loss to North Carolina) was something that our student athletes and staff were looking forward to. However, we have and always will keep our players safety at the forefront of our decision-making process."
Wake Forest will work with the ACC and Duke to reschedule the game.
After the Louisville game Nov. 28, the Deacons will play home games against Miami on Dec. 5 and Notre Dame on Dec. 12.