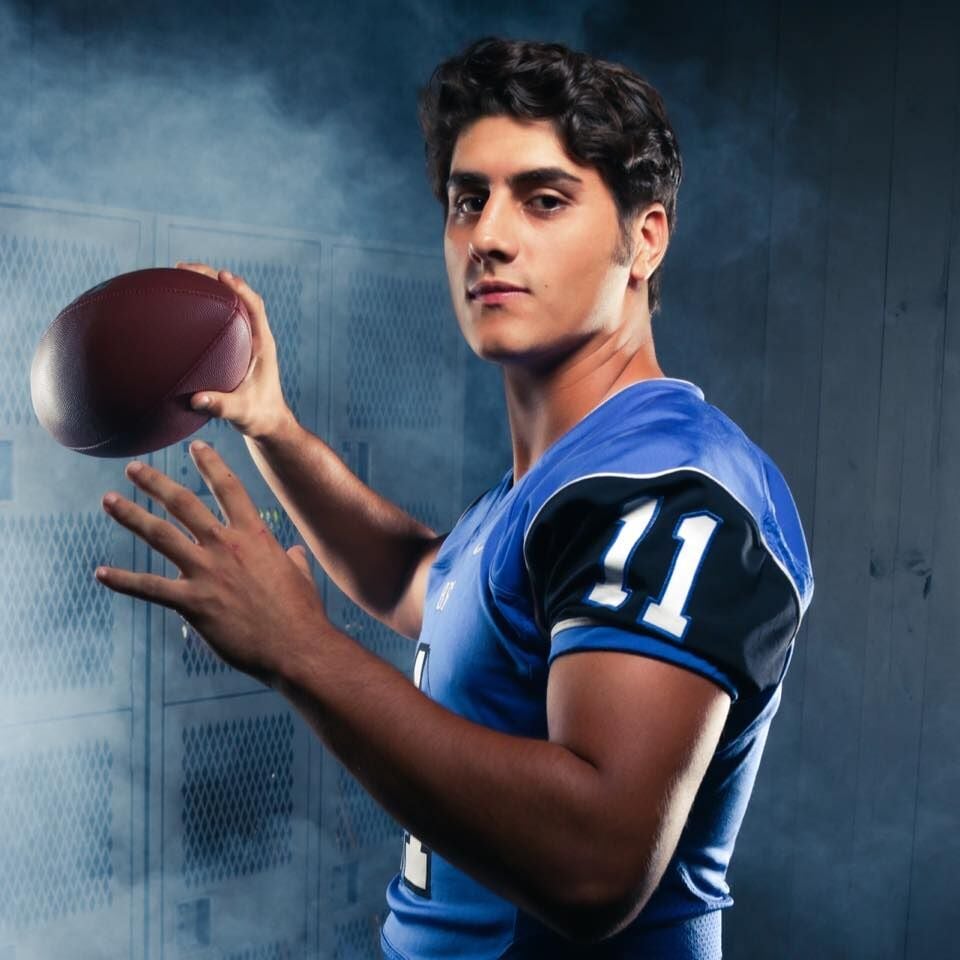 When Wake Forest football fans get a glimpse of Florida State quarterback Jordan Travis on Saturday, they'll see a former high school teammate of one of their key signees in the class of 2021.
Santino Marucci, a three-star player from Jacksonville, Fla., is one of two quarterbacks Wake Forest signed, joining Billy Edwards Jr. of Burke, Va.
Marucci, who is 6 feet 1 and 190 pounds, is listed as a drop-back passer by 247Sports.com, but he doesn't see himself that way.
"I feel like I'm a pretty good runner as well," he said.
Marucci played for three seasons at The Benjamin School in Palm Beach Gardens, Fla., before his family moved, and he played his final season for Bartram Trail High School in St. Johns, Fla.
Ward Clayton, who covered Marucci for the St. Augustine (Fla.) Record, said he knew how to get the football to his playmakers on offense.
"Bartram had a 1,000-yard back, A.J. Jones, and dynamic athlete, Eric Weatherly, and he got them the ball," Clayton said. "Plus, he was a real threat as a runner. That versatility will be welcomed in Wake's offense."
Marucci took over Benjamin's starting quarterback job after Travis graduated, and he earned first-team all-county as a sophomore and as a junior, the Sun Sentinel of Fort Lauderdale, Fla., reported.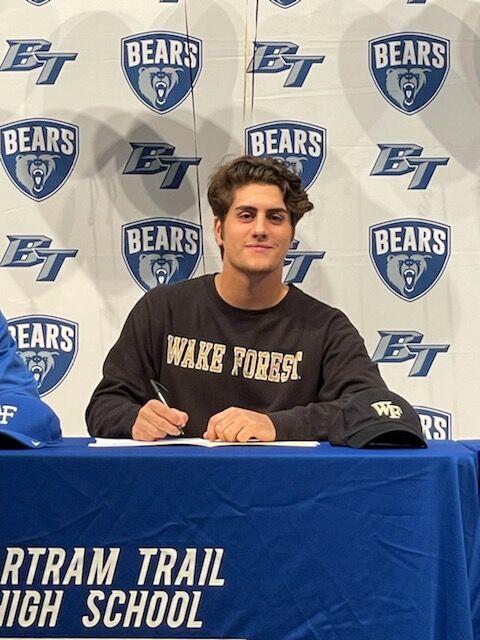 As a junior, Marucci passed for 1,951 yards and 21 touchdowns while also rushing for 445 yards and 11 scores.
Marucci helped lead Bartram Trail to a 10-2 record in 2020, passing for 1,468 yards and 15 touchdowns and rushing for 423 yards and seven touchdowns.
Marucci said Bartram Trail's offense is similar to the run-pass option offense that Wake Forest offensive coordinator Warren Ruggiero uses.
"I've watched them on TV a lot and I think that's kind of helped me prepare for what's coming when I arrive on campus," Marucci said.
Coach Darrell Sutherland of Bartram Trail said what makes Marucci so good is how he goes about trying to get better.
"I think the fact that he's a decision maker and we asked him to run 98 percent of our offense with his pre-snap reads and his post-snap reads is such a big thing as he heads to Wake Forest," Sutherland said. "He's already very smart and he's a film junkie who studies all the time so his football IQ is so good."
Marucci, who was shown interest by undefeated and ninth-ranked Cincinnati, Nebraska, Appalachian State and Kentucky, was chosen for the 2020 Florida/Georgia All-Star Game. In four high school seasons he totaled 5,064 passing yards and nearly 1,500 rushing yards and accounted for 82 touchdowns (54 passing, 28 rushing).
One of the nuances of COVID-19 is that none of the current Deacons will lose a year of eligibility under the NCAA's waiver. Starter Sam Hartman will return next fall, and he'll again be considered a sophomore though it will be his fourth season in the program.
Hartman, whose team is 4-4 and is poised to go to a fifth consecutive bowl game, leads an offense that ranks fourth in the ACC with 37.0 points per game and sixth with 435.3 yards of offense per game. Hartman has passed for 1,906 yards and 10 touchdowns in eight games.
Redshirt freshman Michael Kern and freshman Mitch Griffis saw limited action in September for Wake Forest. Edwards, the 2021 class' other quarterback who originally appeared headed to Old Dominion, passed for 2,677 yards and 31 touchdowns in 2019 as a junior at Lake Braddock in northern Virginia.
"Going from the various teams I've been on is my mindset is I want to bring a winning attitude," Marucci said. "I'm not a guy that looks at statistics, I'm just trying to win football games and whatever I can do to help win games, I'm going to do it."
Marucci is one of eight signees expected to enroll at Wake Forest in January for the spring semester. He'll get a jump on not only his football career by participating later in spring camp, but his academic pursuit of a business major.
"I actually committed before the pandemic (in January) and I was lucky in that respect," said Marucci, whose father, Jason, ran for 234 yards in three seasons at Miami in 1990-92. "I just loved everything about Wake with its academics, the coaching staff and the campus. For me, athletics played a huge role but what it came down to was academics and they offer such a great education.
"Combine the academics with a Division I football program, it's the best place for me."
5 difference makers who made headlines in and around Winston-Salem in 2020