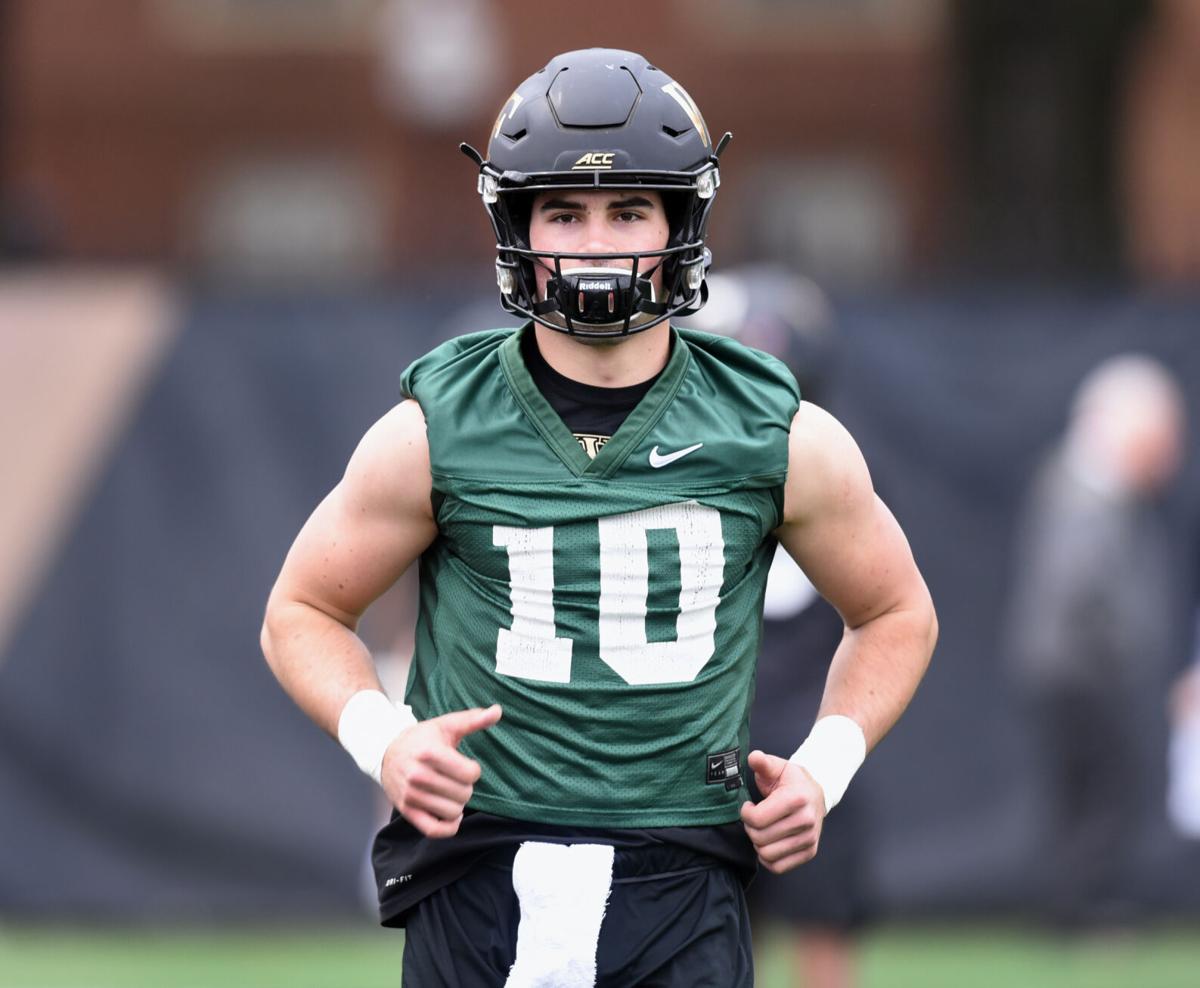 Sam Hartman doesn't feel slower or bulkier on the football field these days — though he has noticed something all too familiar for people who have added about 40 pounds over a two-year span.
"I sweat a lot more, it sucks. Everywhere I go, I just sweat," said Hartman, who weighs in about 215 pounds after playing in the 170s as a freshman.
Those pounds are added durability as an ACC quarterback, though.
"Anybody we play, especially at the Power Five level, you're going to have to have some size on you and I think it was just a durability (issue)," Hartman said. "… I've just gotta have the size and the strength to get away from an arm tackle and try and make a throw or run for a couple of yards here and there."
It's not the only change in Hartman from when he entered the 2018 season as a slim, full-of-swagger freshman starter.
"I think the fact that he lost his starting job and now has it back again, really appreciates it and values it, and his work ethic has been outstanding," Coach Dave Clawson. "His competitiveness — he understands the courage that it takes to play quarterback in this league when some elite pass rushers are coming at you."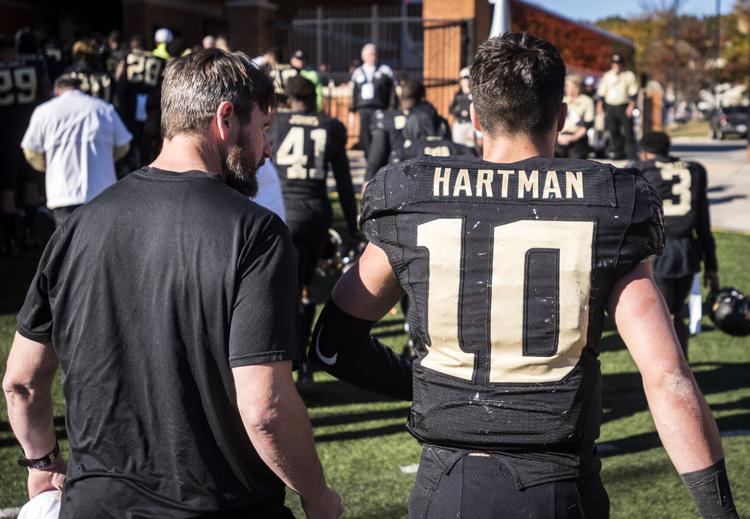 This is the first time in Clawson's seven-season tenure that Wake Forest has not had a quarterback battle in fall camp. The Deacons turned to Hartman after Jamie Newman's transfer to Georgia, going to a player who started nine games as a freshman two years ago and filled in with a few clutch performances last year.
But Hartman is far from being the same quarterback he was two years ago.
"He's looked really good. (He's) a totally different player than two years ago in terms of his weight, his strength, his athleticism, his confidence, his command of the offense," Clawson said. "I mean, he played really well last year when he played. … And he practiced really well last year.
"So he looks like an ACC starting quarterback right now."
There's something to be said for the level of maturity Wake Forest needed from Hartman in 2018 compared to what it needs from him this season.
Two years ago, Hartman took the helm of the Deacons' offense as one of the only unknowns. At that time, Wake Forest entered the season with four fifth-year players on its offensive line; a senior starter at running back, Matt Colburn II; and experienced receivers Greg Dortch, Scotty Washington and Alex Bachman.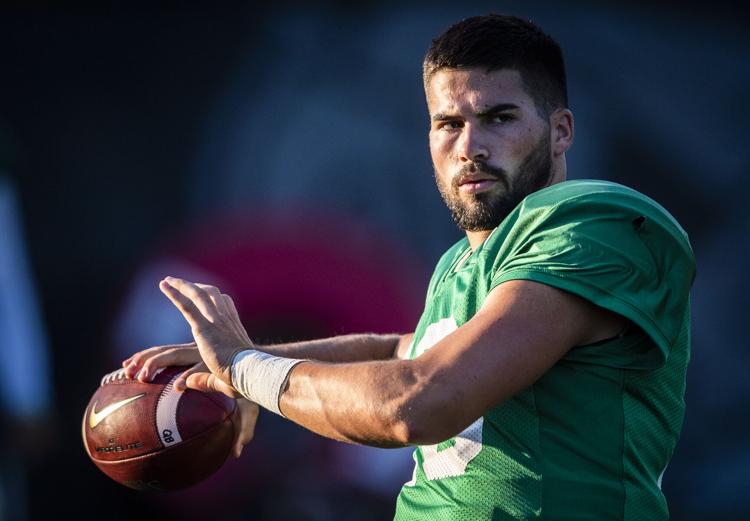 Now, Hartman is a captain — the Deacons' first sophomore captain since Ryan Janvion in 2014 — and is one of three players on Wake Forest's offense that has started at least four games in his career (the others are offensive linemen Zach Tom and Sean Maginn).
"I would say a maturity level that's just kind of been forged over a couple of years of being in the system and going through different things and learning from (Newman) and learning from a lot of mistakes my freshman year," Hartman said of the two-year difference. "It's just a lot of things. …
"I think there's really an added level of maturity that will hopefully do well for me in tough situations and different game scenarios."
Offensive coordinator Warren Ruggiero, who also holds the title of quarterbacks coach, said Wake Forest's staff has a tendency to talk about players who are "compelled or just committed," and that it's clear which category Hartman has put himself into.
"I would say Sam is compelled to be the best that he can be. He's really taken it to another level. He's working hard and is working hard to work within our system," Ruggiero said. "So I feel like … he is about as good as he can be with the time he has been given with the team, so that's been great to see.
"His leadership has come along. I do think he's very comfortable with what he's doing right now."
Hartman said it feels like everything he has done in the last several weeks has been designed to get to this point, preparing to open a college football season that will look like no other. He's gained weight to help him last through it physically; he's gained perspective to help him guide a suddenly inexperienced offense.
And Hartman has avoided everything he can that could jeopardize it — right down to an explanation of why his hair is so long these days.
"They keep asking me to cut it but I just can't risk getting COVID to get a haircut, so it's just going to be here until I guess COVID is over," Hartman said.