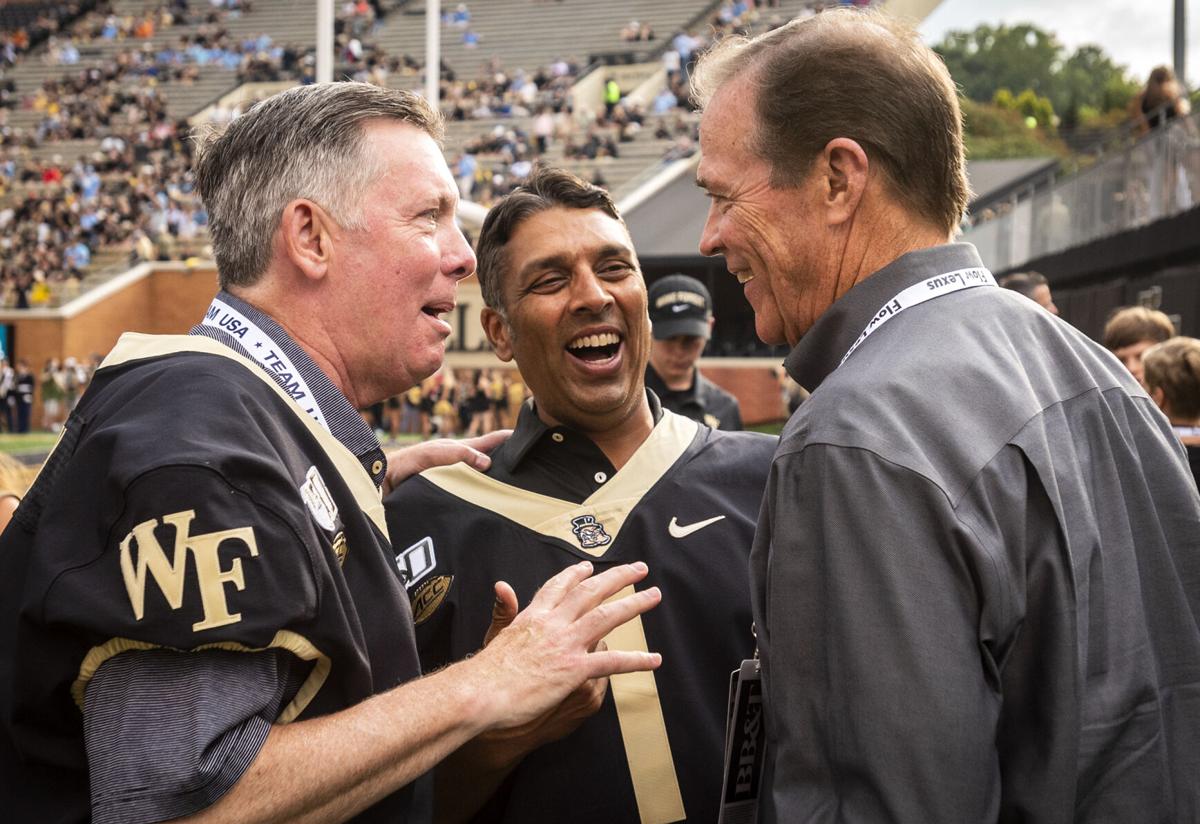 When Ron Wellman, a former athletics director at Wake Forest, heard the news a couple of months ago that he was named the winner of the Homer Rice Award, he was stunned.
"You could have knocked me over with a feather," said Wellman, who spent nearly 27 years as the athletics director of one of the smallest Division I schools in the country. "Anytime you are mentioned in the same sentence as Homer Rice, you feel very honored."
Wellman, who retired in May 2019, joins a long list of ACC athletic directors who have won the award over 30 years. Rice is a former athletics director at Georgia Tech who was there when Wellman first landed at Wake Forest in October 1992, and the award in his name recognizes significant and meaningful contributions to athletics.
"It's funny, but I looked the list of the past winners and when I came to Wake, there were just nine schools in the league then and of five of those ADs have now won the Homer Rice Award," Wellman said. "That's a pretty impressive roundtable we had back then."
Wellman will receive his award virtually at a meeting of the LEAD1 Association, which represents athletics directors, athletics programs and athletes of the 130 colleges and universities in the Football Bowl Subdivision.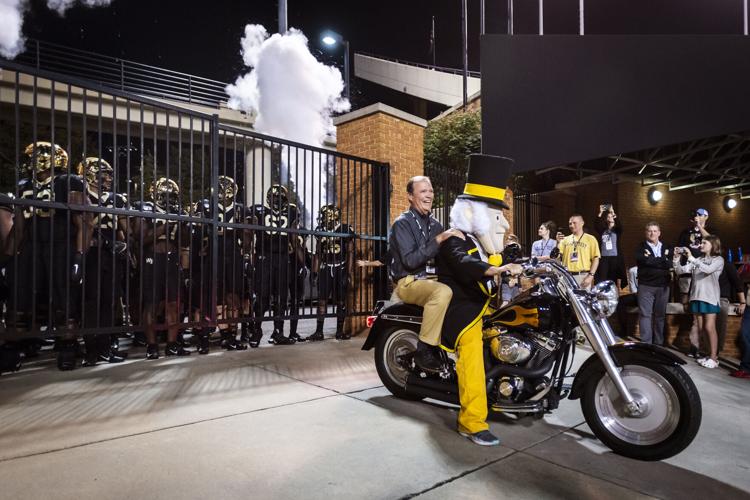 Wellman oversaw an athletics program that won four national championships and 20 ACC team titles.
John Currie, who replaced Wellman last year, calls Wellman one of his biggest mentors.
"He is responsible for everything I have in my professional life – the most important of which is the ethical foundation that has sustained me over the last 27 years," Currie said. "I look forward to a socially distanced celebration for Ron."
Wellman was just the fifth athletics director at Wake Forest following Pat Preston, Jim Weaver, Bill Gibson and Dr. Gene Hooks, who was preceded Wellman from 1964 through 1992.
"Dr. Hooks was there for 27 years and then I was there almost 27 years, so that's nearly 54 years with two ADs," Wellman said. "I doubt that's happened very often in Division I, but I think that says a lot about Wake Forest and what it stands for and how much of a love both Dr. Hooks and I have for the school."
Hooks, who received the Homer Rice Award in 2002, was thrilled to hear that Wellman is the second former AD at Wake Forest to be honored.
"Ron did a really fine job moving Wake Forest forward during his tenure as athletic director," Hooks said. "He took advantage of the good resources and opportunities to develop an outstanding athletic department."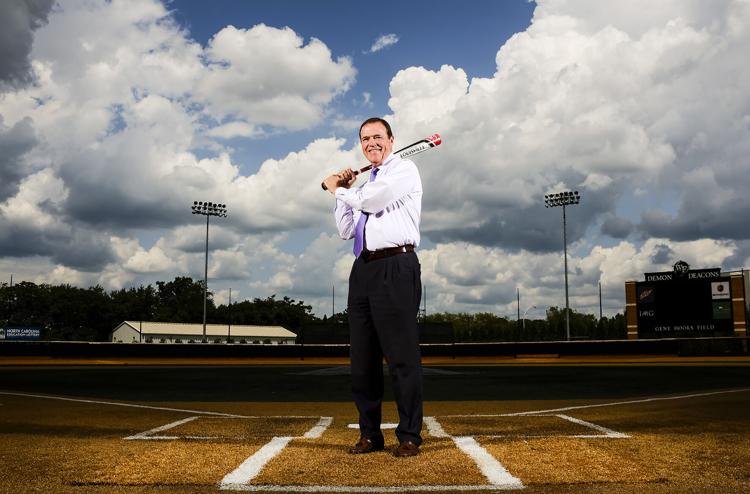 Wellman, 71, said he misses the day-to-day interaction with the athletes and coaches at Wake Forest, but he and his wife, Linda, spend plenty of time watching their grandchildren play sports.
"We shuffle them to baseball practice and baseball games right now, so that's been fun," Wellman said.
Wellman, who was the Street & Smith's SportsBusiness Journal athletics director of the year in 2008, also served as the chair of the NCAA Division I men's basketball championship committee and was on the NCAA management council. Wellman, who got his start in college athletics as a baseball coach at Illinois State, also served on the NCAA baseball committee.
Wake Forest president Nathan Hatch said Wellman was well-deserving.
"Under his leadership, we experienced the most successful period in the history of Wake Forest athletics," Hatch said. "It was an honor to serve alongside a leader at Wake Forest like Ron, and I know he will cherish this honor."
Be the first to know
Get local news delivered to your inbox!