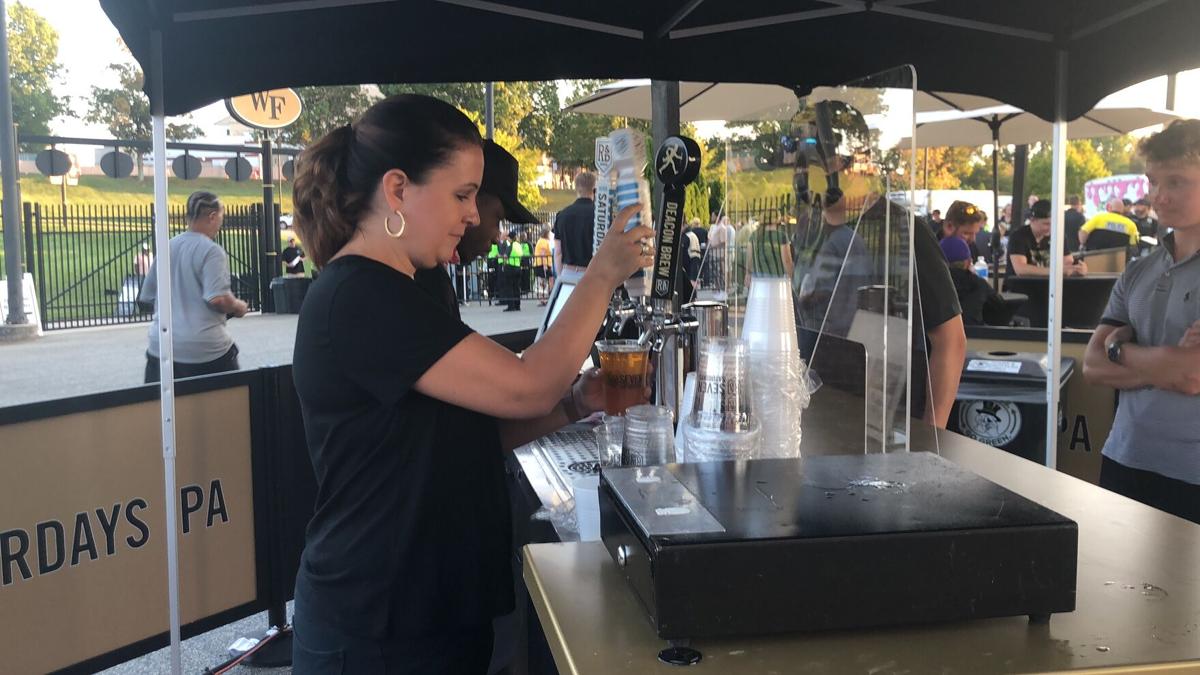 As assignments go, this one was as easy as it gets.
Sipping on a new craft beer called Deacon Brew, the official lager of Wake Forest athletics, was something this aging sportswriter embraced.
The beer was available on tap only at the R&D Brewing pavilion underneath the massive scoreboard at Truist Field during Wake Forest's opening game with Old Dominion on Friday night. Wake Forest cruised to a 42-10 victory.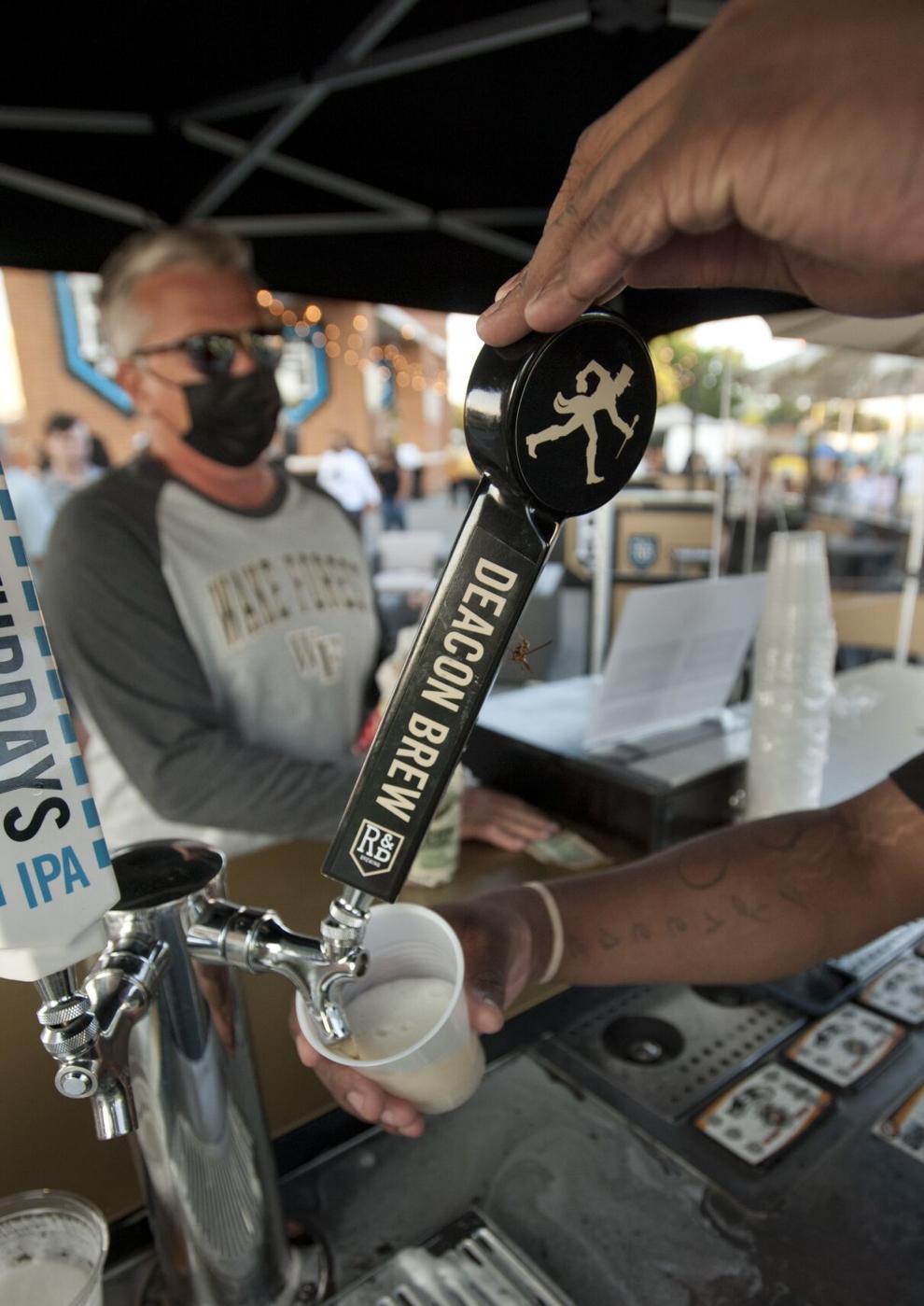 It had a good taste to it as a light beer, and for $5 for 12 ounces in a college-party style cup it went down smoothly. It was a good debut as beers go.
Fans had no trouble finding the pavilion and were eager to try the beer. There were plenty of favorable reviews. The beer is being advertised with 4.2 percent alcohol with 2.4 carbs and just 97 calories.
The Seven Saturday's IPA and the Deacon Brew were also available just inside the main gate and on the west side of the stadium.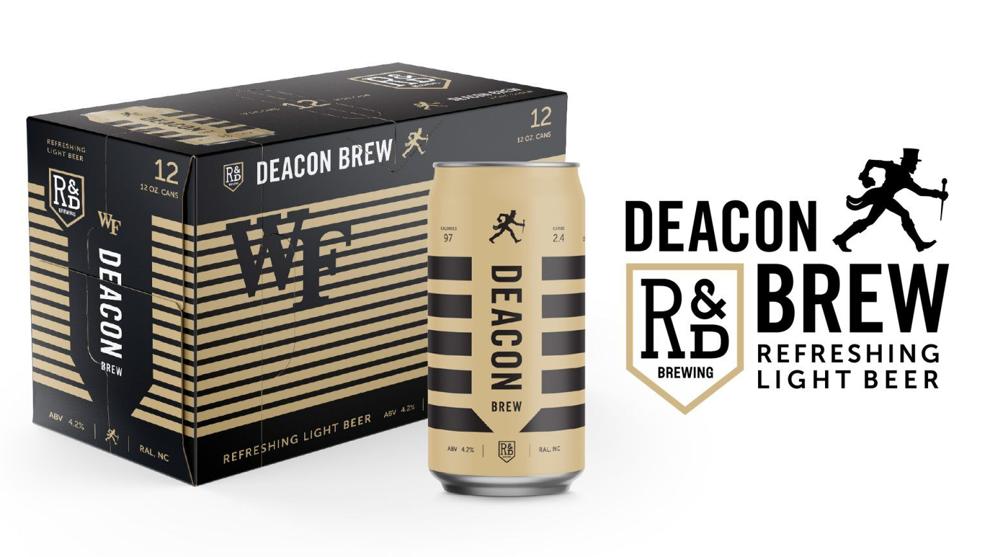 Winston-Salem's Reggie Delahanty, a 2003 graduate, tried it for the first time. He joked that his choice of beer in college, as an upperclassman, was Busch Light.
"It's a lot better than that," Delahnty said. "It's a good light beer, so it's not bad. I just like that it has a Wake Forest label on it, and that's kind of cool."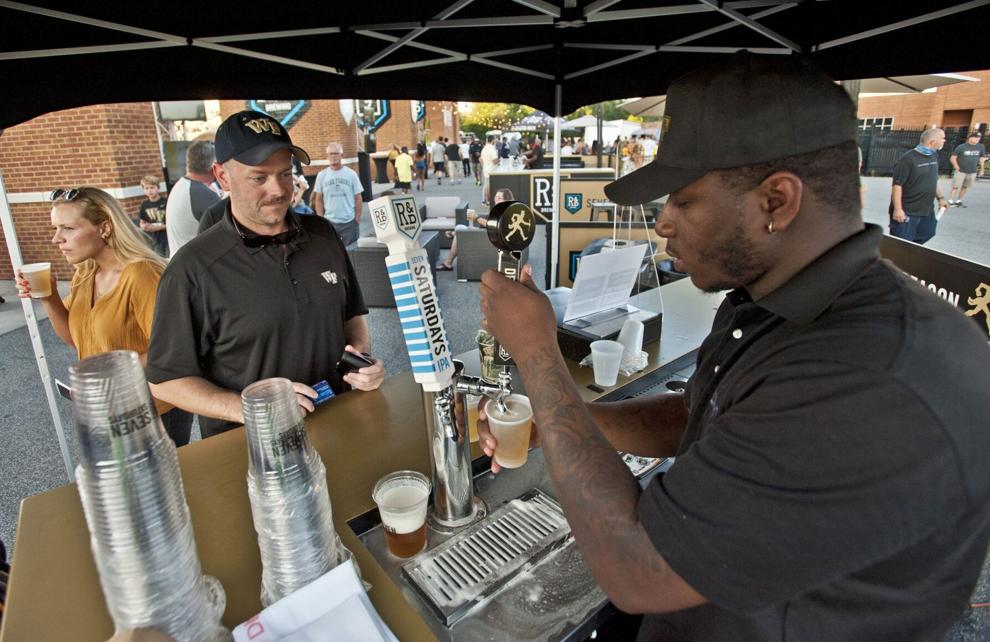 Not everybody took to it right away, however.
Clemmons' Drew Walker, an N.C. State graduate but a season-ticket holder at Wake Forest for nearly 20 years, wasn't as impressed.
"It's all right," Walker said. "It's kind of overly citrusy to me. There's not a whole lot there and it's really light."
Walker, however, liked that the athletics program has ventured into having its own beer.
"I appreciate the fact they are doing the branding with the Wake Forest name," Walker said.
David Buchanan of Greensboro offered a solid review after taking his first sip.
"It's light, airy and fruity," he said. "It's a good light beer."
Jeff Salisbury, the general manager of the Wake Forest Sports Properties – Learfield, said having a beer that represents the athletics department and its sports is significant.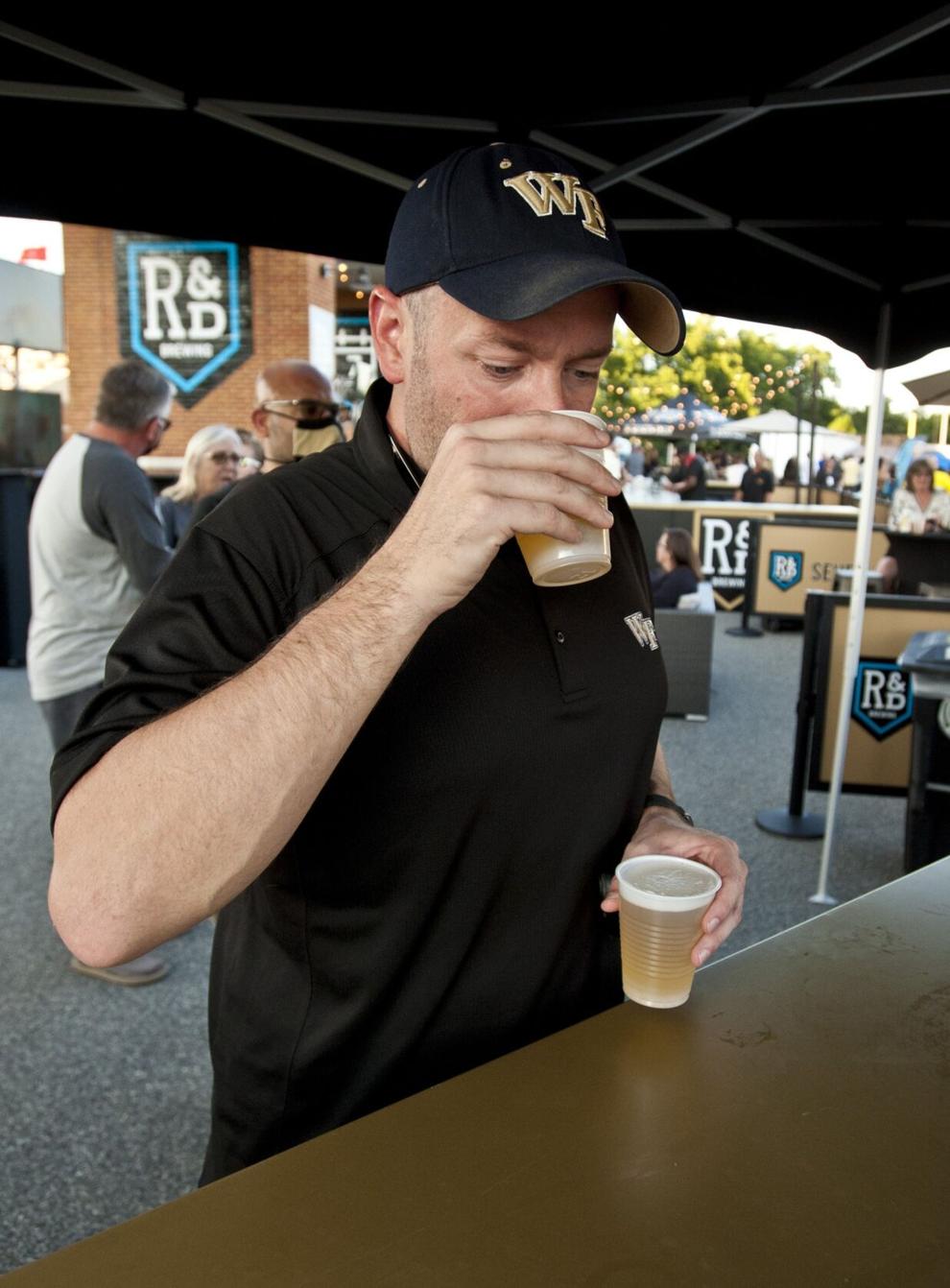 "We've been working on doing something like this for a three or four years, and we just think it's a very bullish concept," Salisbury said. "And working with this and through John Currie (Wake Forest's athletics director) has helped make this a reality."
While Winston-Salem has several breweries, Salisbury said the opportunity that Raleigh-based R&D Brewing presented was the right fit.
"They really wanted to expand their territory, and we liked what they had to offer," Salisbury said.
Wake Forest follows other North Carolina universities with official beers offered in their football stadiums, including N.C. State (Old Tuffy, New Belgium Brewing), UNC Charlotte (Gold Rush Gold Lager, Cabarrus Brewing) and Appalachian State (Yosef Golden Ale, Appalachian Mountain Brewery). Public universities in North Carolina were not allowed to sell beer in stadiums until 2019. Wake Forest, as a private university, first started selling beer at football games in 2016.
The state is home to more than 100 breweries, and R&D Brewing marketing director Rachel Peterson said expanding their brand made sense. Their brewery also produces a craft beer, Storm Brew, for the Carolina Hurricanes.
"Deacon Brew is a great example of what R&D Brewing is about," Peterson said, "and that's creating dynamic partnerships and producing fantastic beer for fans to enjoy on game day and beyond."
The beer will not be available in stores until next month because of a production delay, Peterson said.
"We'll have it in all the major grocery stores in and around Winston-Salem," Peterson said.
One of Currie's and Wake Forest's biggest pushes since he arrived two years ago is improving fan amenities. Not only does the craft beer expand the Wake Forest name, it gives fans a chance to buy something tied to their favorite school.
The beer will also be available at Joel Coliseum during basketball season.
"Having Deacon Brew available throughout the region is a great way to spread the word that all fans are part of Deactown," Currie said last month.