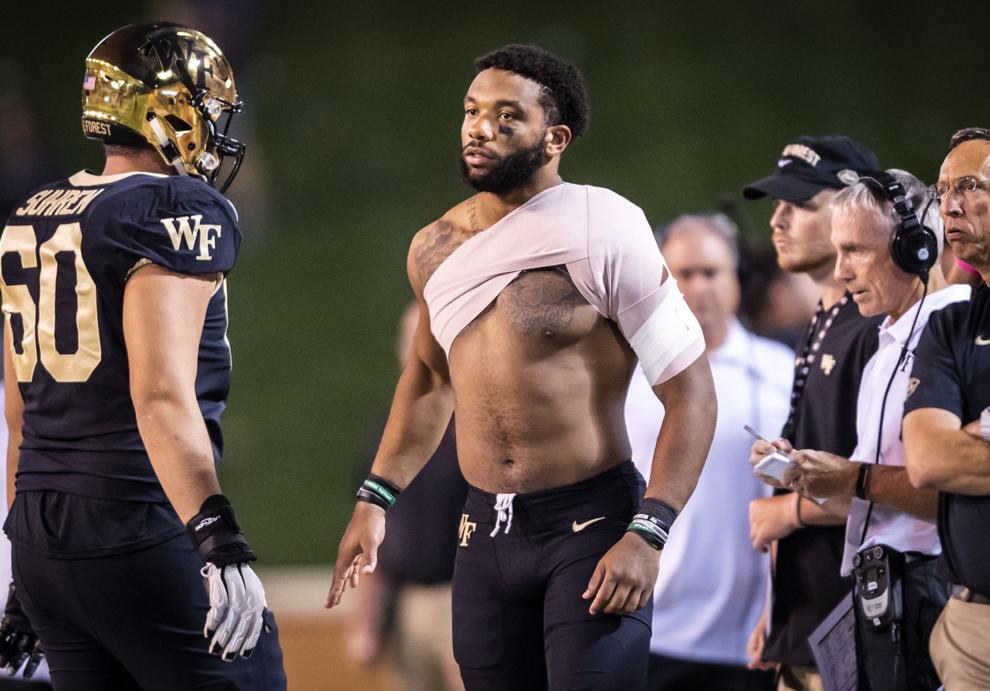 Wake Forest's relatively clean bill of health ran out concurrently with the Deacons' first loss of the season.
Quarterback Jamie Newman sustained an injury to his left shoulder that has rendered him day-to-day, and his availability for Saturday night's game against Florida State will be evaluated later this week, Coach Dave Clawson said Tuesday.
"He's sore, and we'll take it day-by-day, and we'll see how he feels later in the week," Clawson said. "I mean, we're still — it's been one practice. We'll have a better feel later in the week.
"And we won't share that when we know it."
Newman, a redshirt junior, was injured in the second quarter of Saturday night's 62-59 loss to Louisville on a 2-yard run that ended at Louisville's 1-yard line. He stayed in the game for the next play — a touchdown by Cade Carney — and then went to the locker room.
Clawson confirmed that Newman underwent X-rays while in the locker room "to eliminate the worst thing it could be, and that was eliminated." Before leaving the game, Newman had completed 13 of 22 passes for 116 yards and two touchdowns; after he returned, he completed 11 of 19 passes for 135 yards and a touchdown, but he was intercepted twice.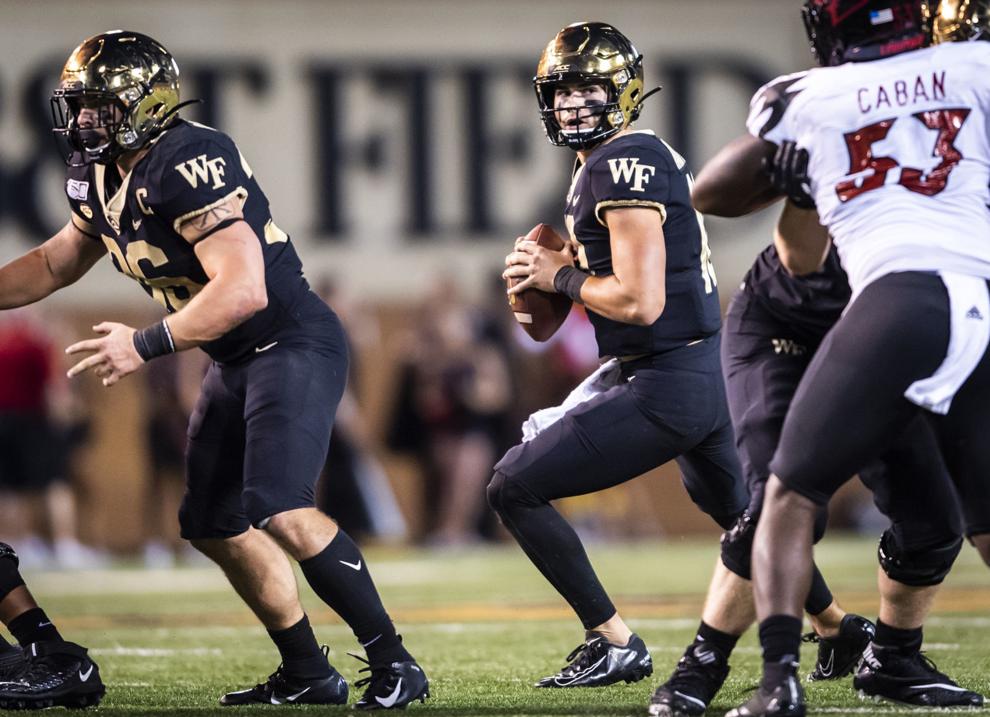 Newman appeared to favor his left shoulder in the fourth quarter and exited the game; his left shoulder was wrapped in athletic tape during the final minutes. Sophomore Sam Hartman played the final three possessions — all of which ended in touchdowns by Hartman (two passing, one rushing).
Clawson indicated Newman would have to be close to — if not, at — 100% to play against Florida State, and he repeated a common point made during fall camp.
"I said at the beginning of the year we have two quarterbacks we can win with. And certainly, if you saw — I thought Sam played incredible," Clawson said. "He did not miss a beat. He was sharp, he was on point. He hit a lot of good throws, he made a lot of good decisions … we don't need to push (Newman) in there because we have Sam Hartman.
"We'll see as the week goes on."
The news is worse for Luke Masterson, who will miss the rest of the season with a shoulder injury.
"We stayed clean for five weeks and, you know, we've been on the right side of it and, you know, we lost some kids that will hurt us, but that's football. Everybody goes through it," Clawson said. "You feel more bad for the individual player. I mean, Luke was just playing so well, such a high level."
Masterson started the first six games of the season — five at rover and one at safety in Nasir Greer's first-half absence at Rice — and had 19 tackles, three tackles for loss, three passes broken-up, one sack and one fumble recovery. He'll be replaced by redshirt junior Traveon Redd at rover.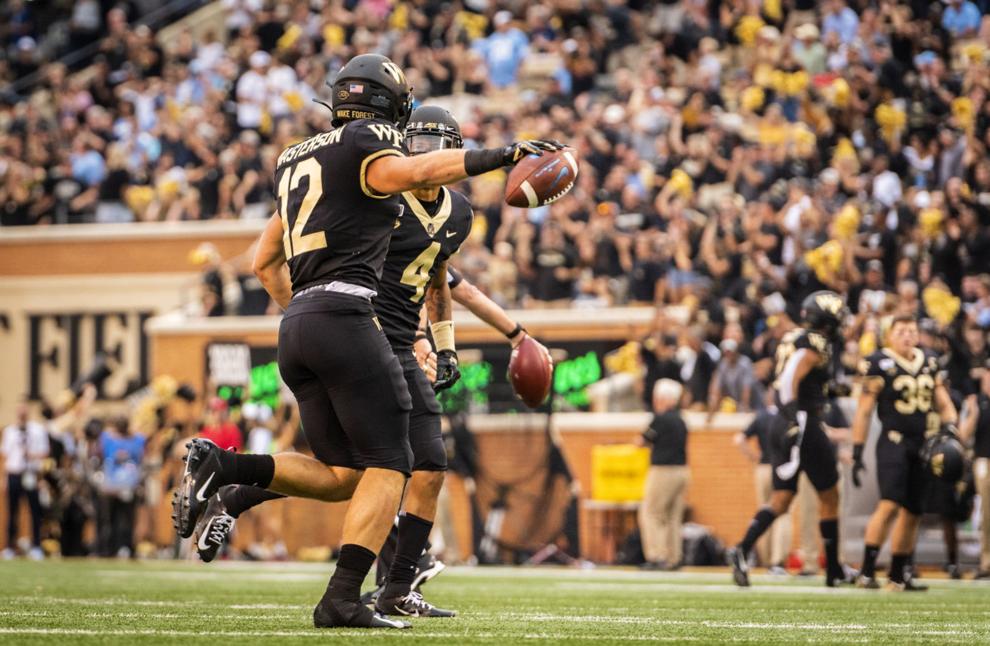 Newman has been one of the best players in the ACC this season. He leads the league in touchdown passes (17), passing yards (1,772), completions (141), passing efficiency (160.7) and total yards per game (341.2).
In four possessions against Louisville, Hartman completed 9 of 15 passes for 172 yards. He threw touchdown passes of 22 yards to Scotty Washington and 21 yards to Jack Freudenthal, and he scored on a 1-yard touchdown run with 1:10 left to bring the Deacons within three points of the Cardinals.
Senior running back Cade Carney said concern can sometimes develop at this point of the season whether the backup quarterback can maintain the intensity level and focus needed to step into a game so the offense doesn't miss a beat.
"But Sam, to his credit, he absolutely kept his foot on the gas and has gotten better this season and he was ready when we called on him," Carney said. "Could not be more proud and real excited going into this week."
There was some good news on the injury front: Senior offensive lineman Nate Gilliam returned to practice Tuesday after suffering a foot injury against Louisville. Clawson said he could've returned to the game if needed, and he practiced Tuesday "and felt good."
Photos: Louisville 62, Wake Forest 59
WFUFB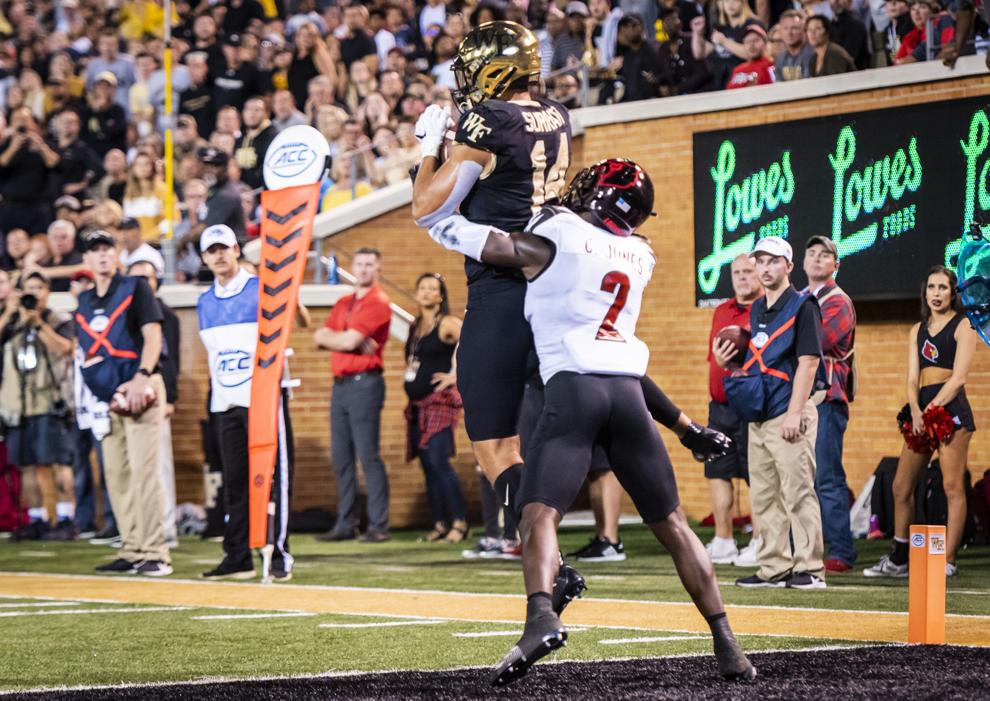 WFUFB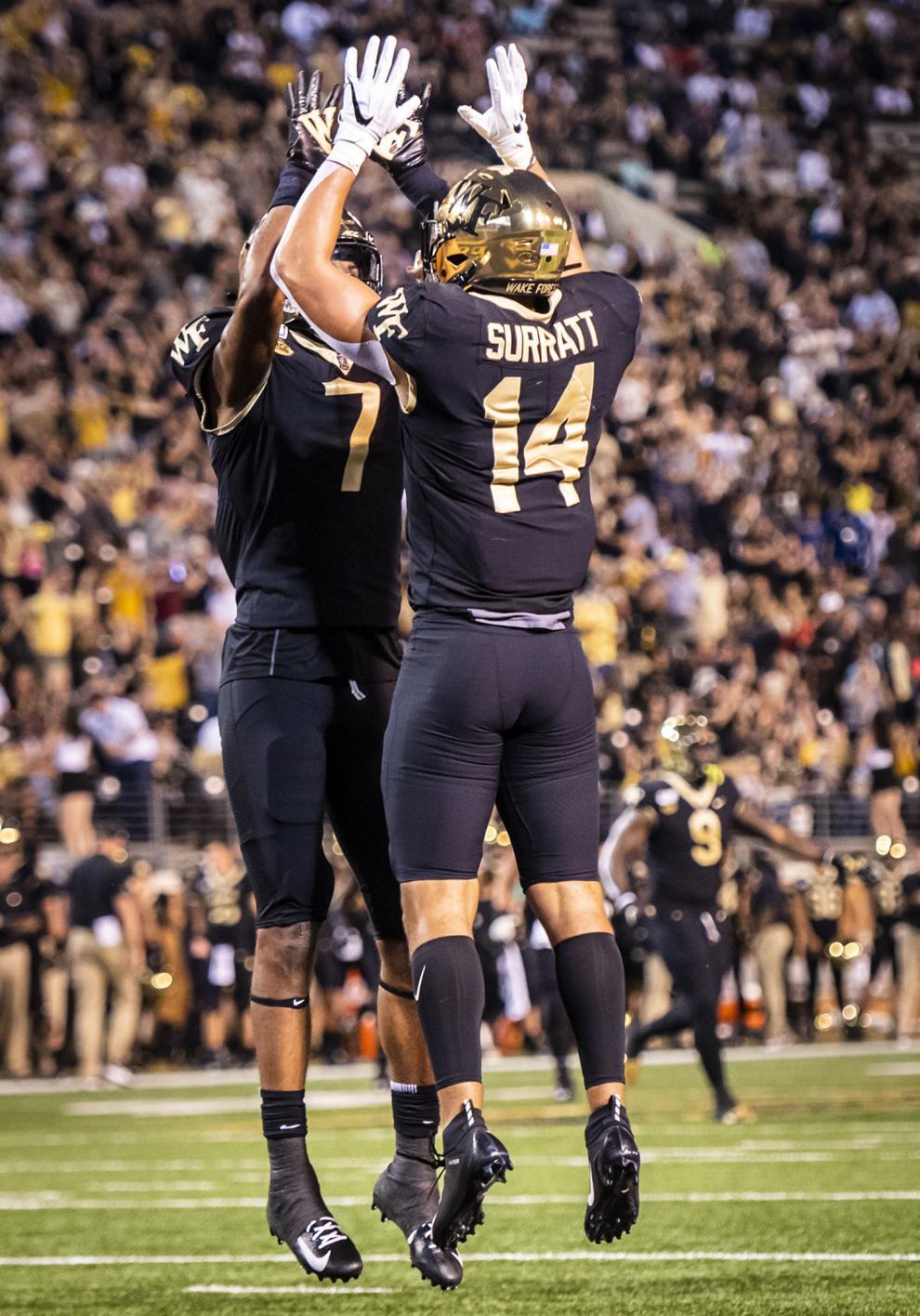 WFUFB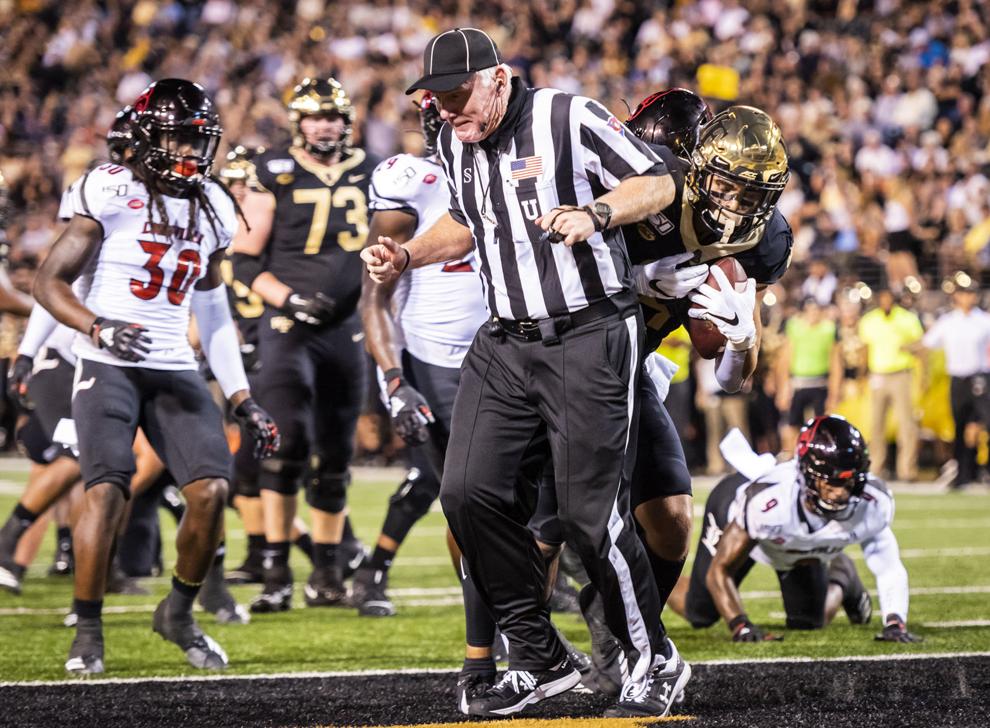 WFUFB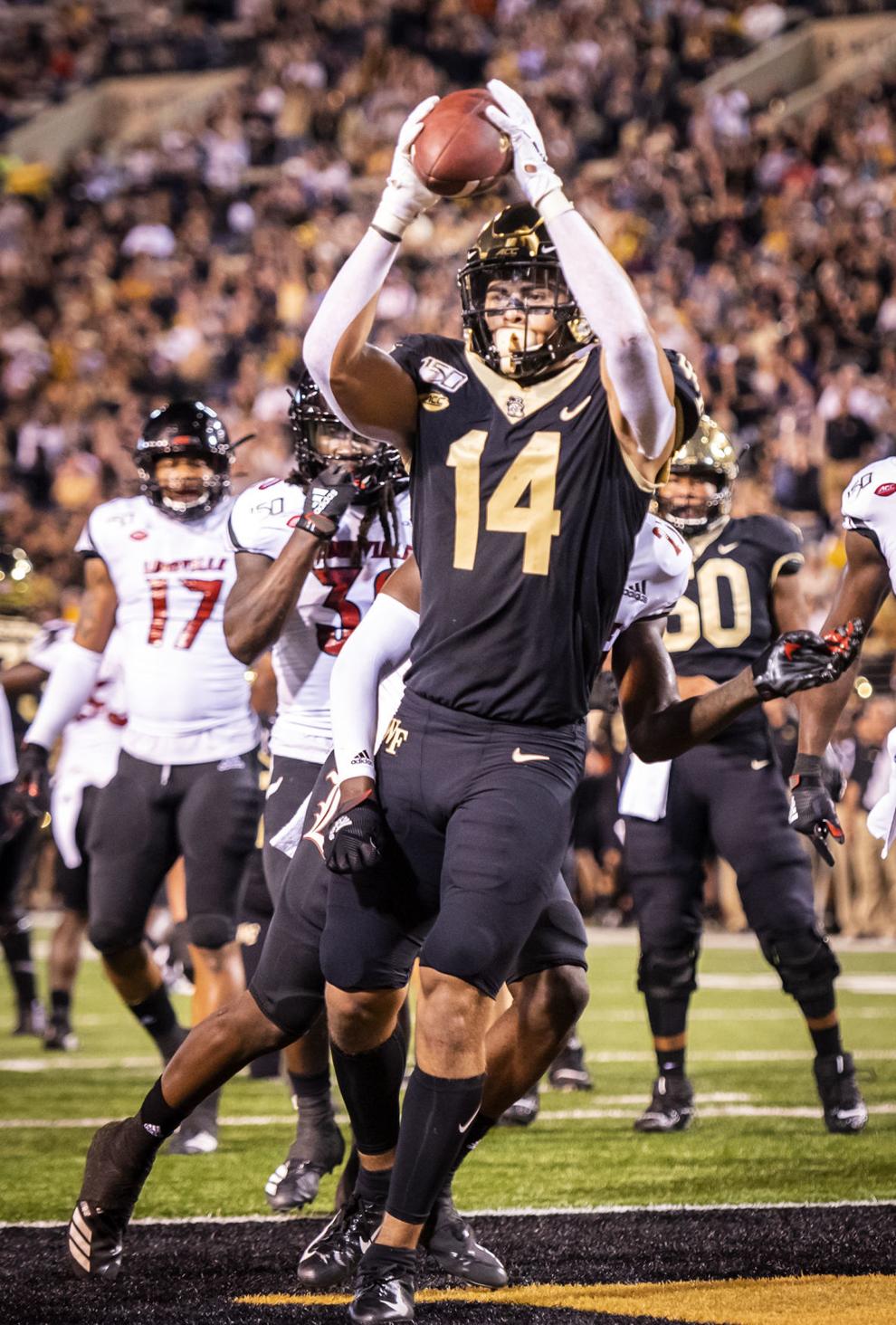 WFUFB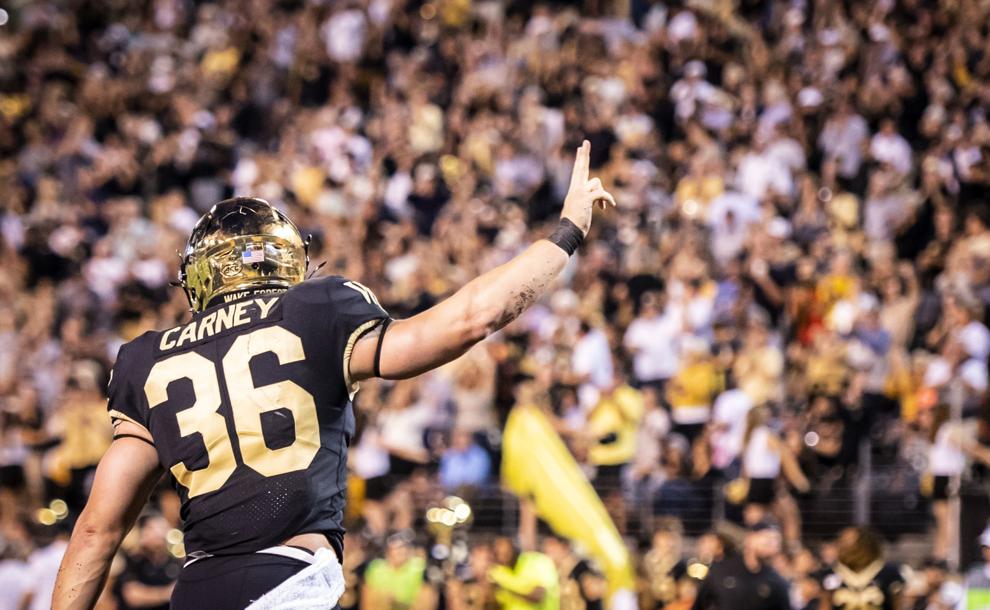 WFUFB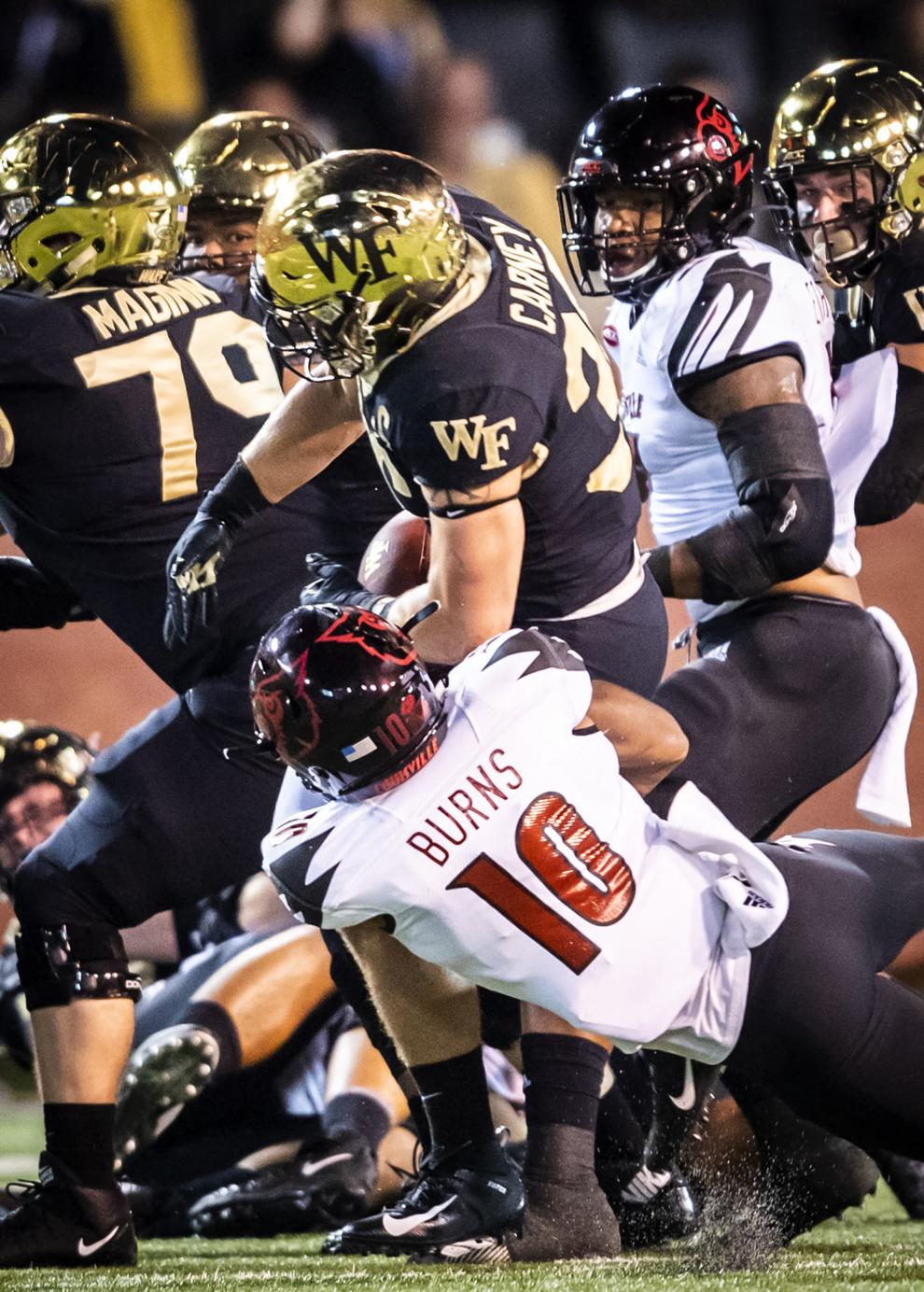 WFUFB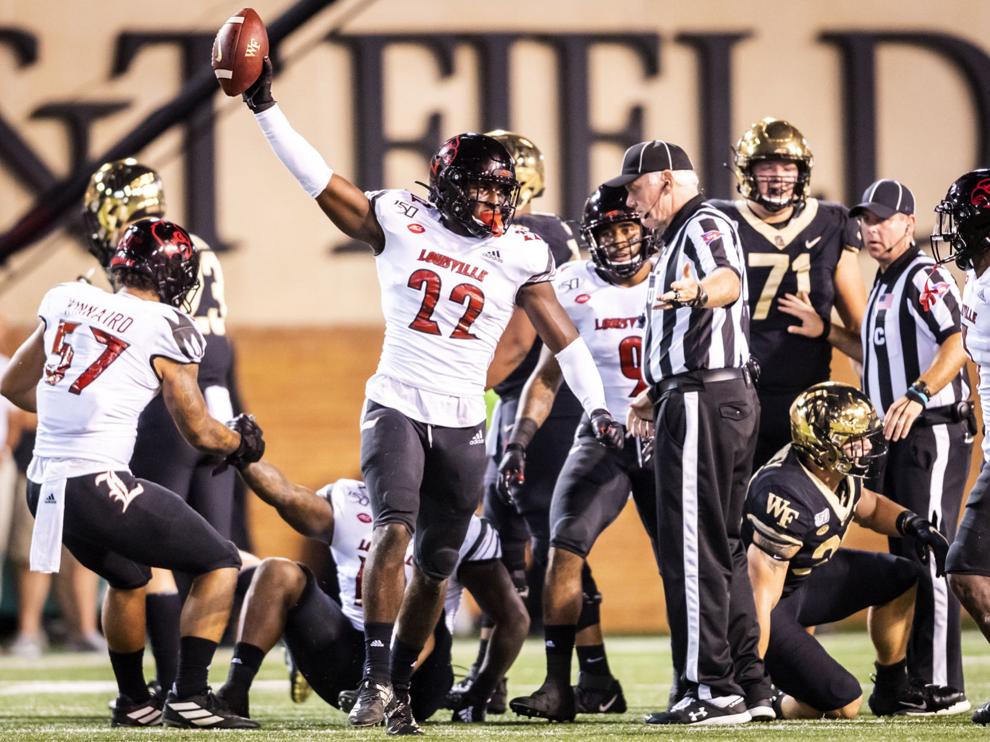 WFUFB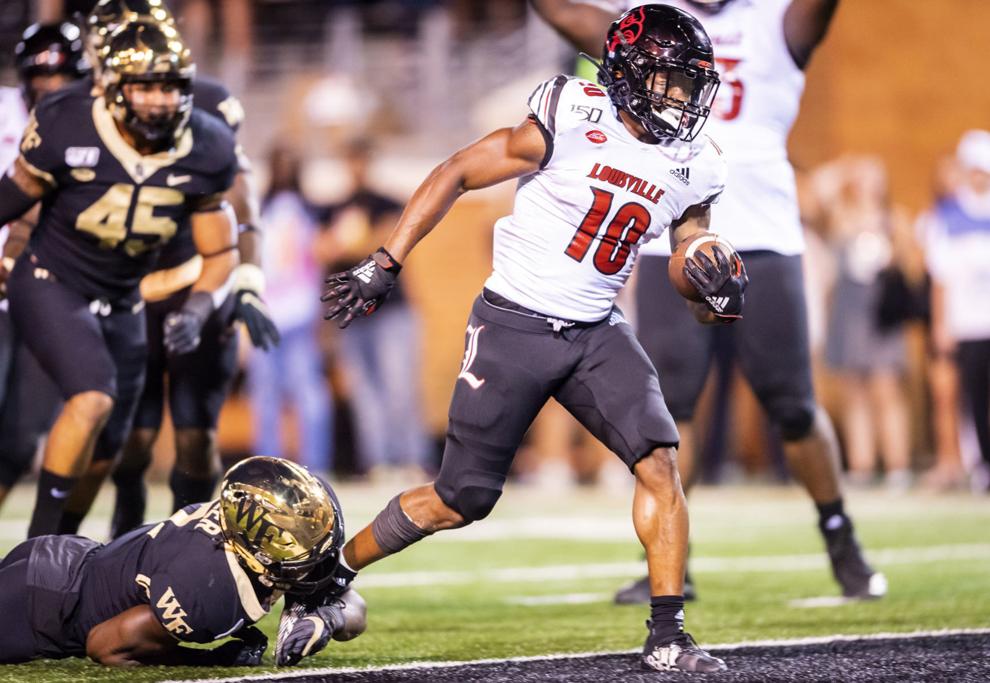 WFUFB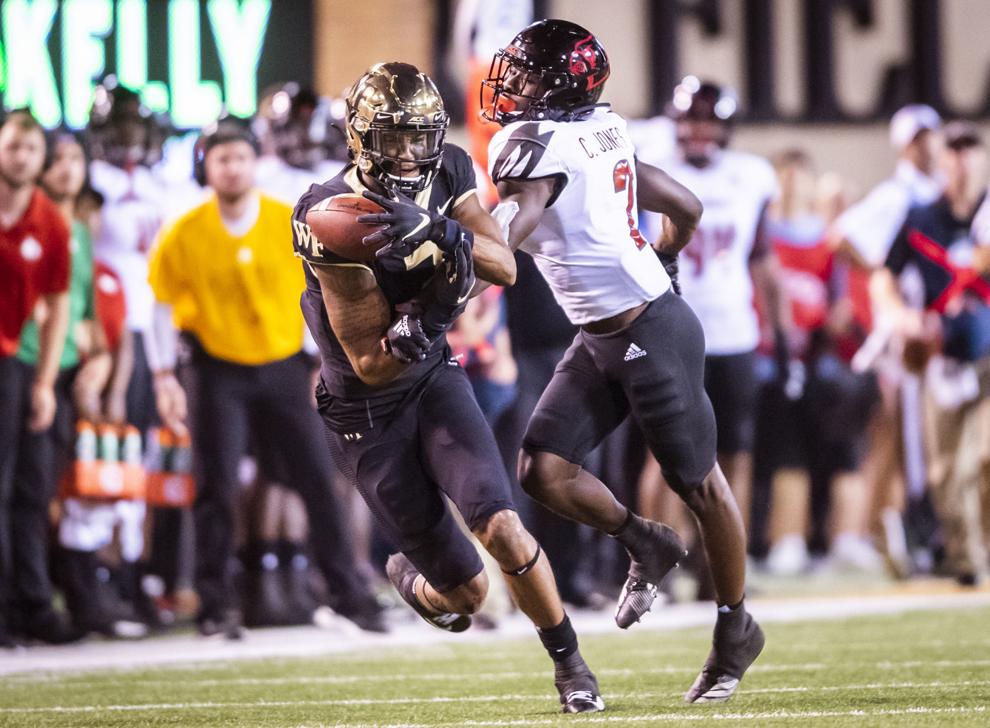 WFUFB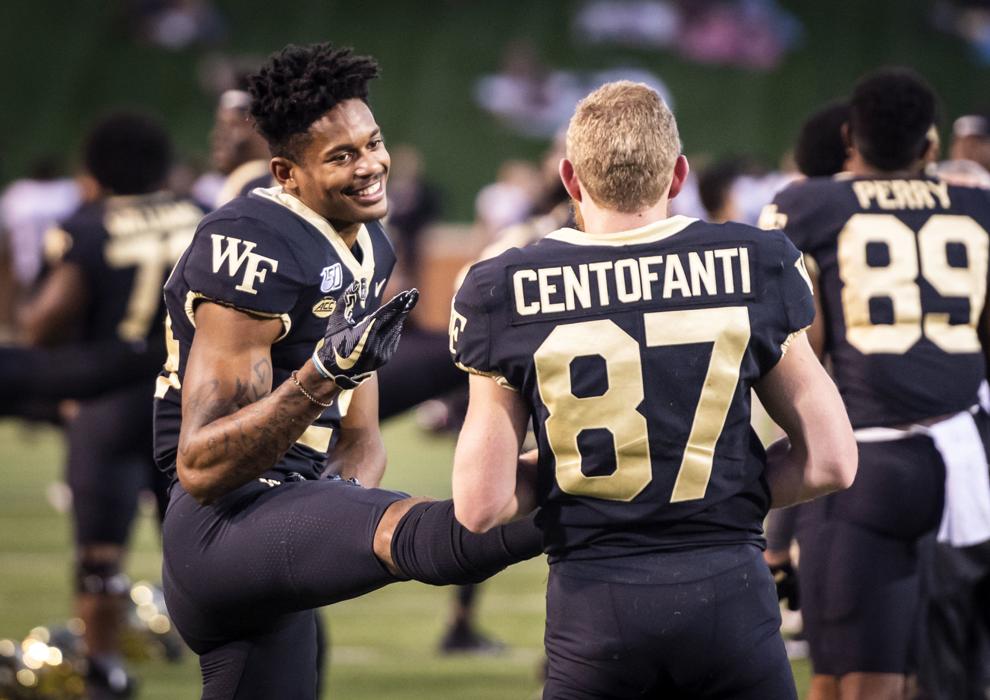 WFUFB
WFUFB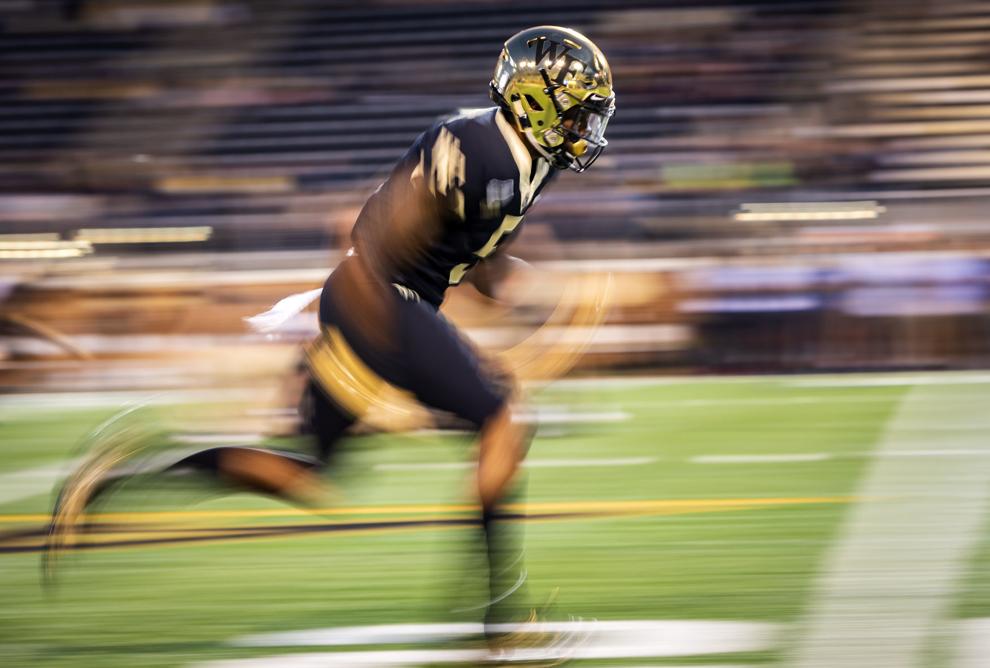 WFUFB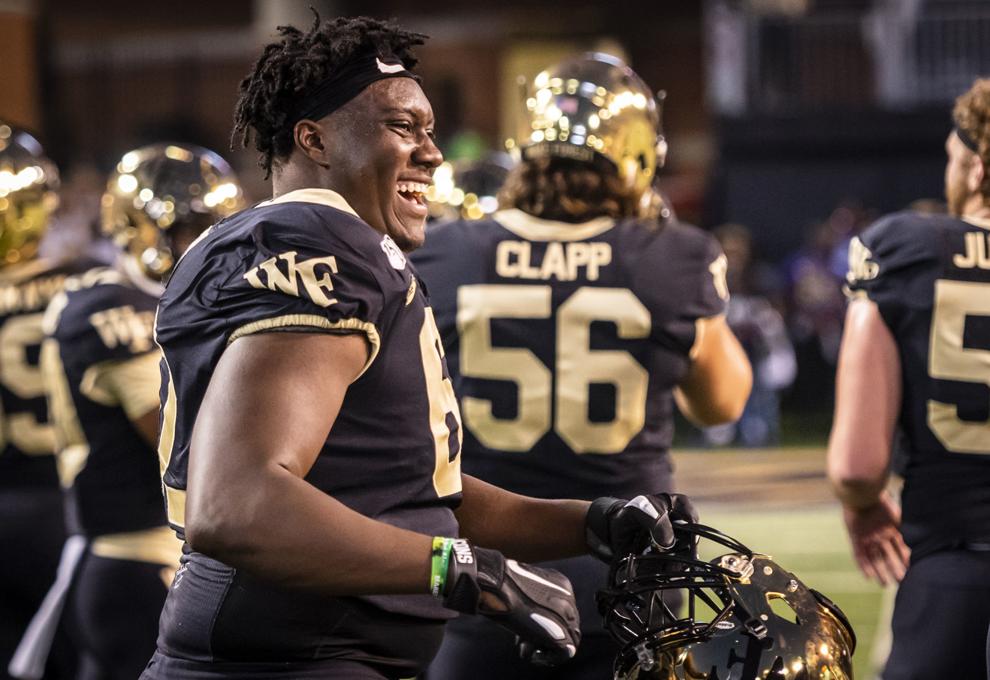 WFUFB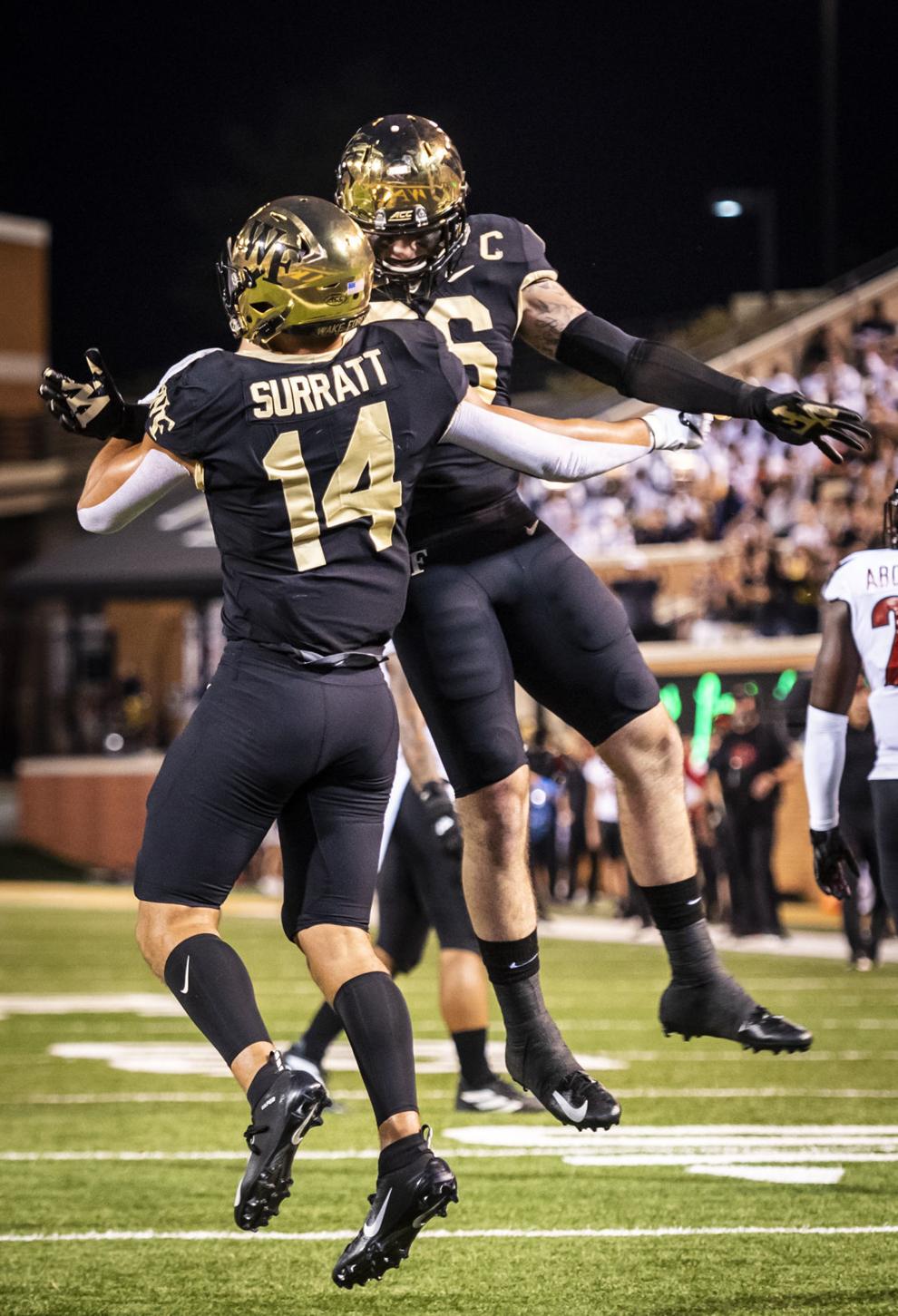 WFUFB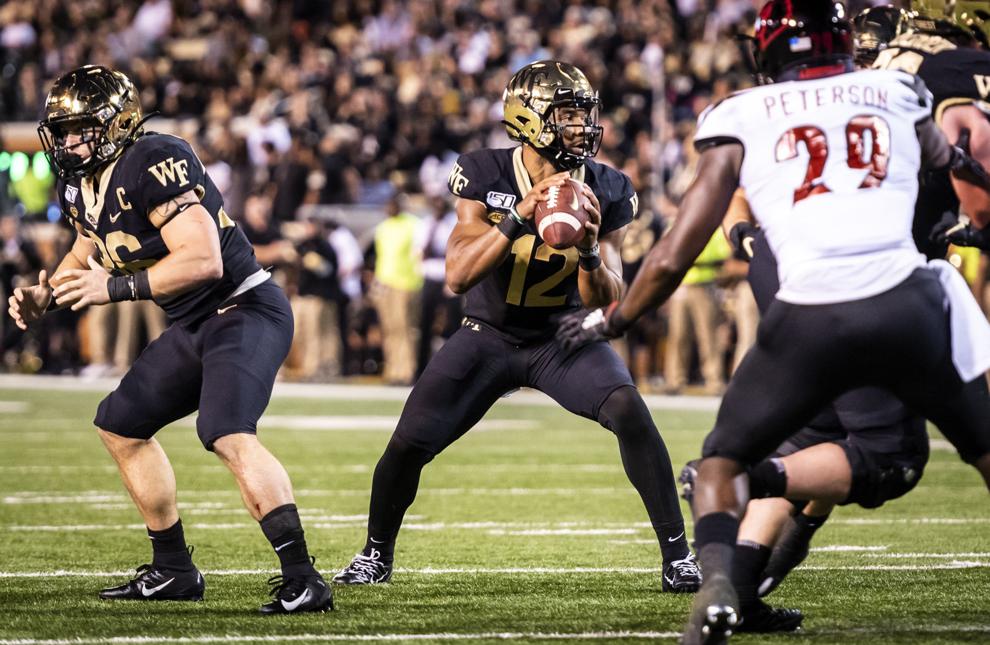 WFUFB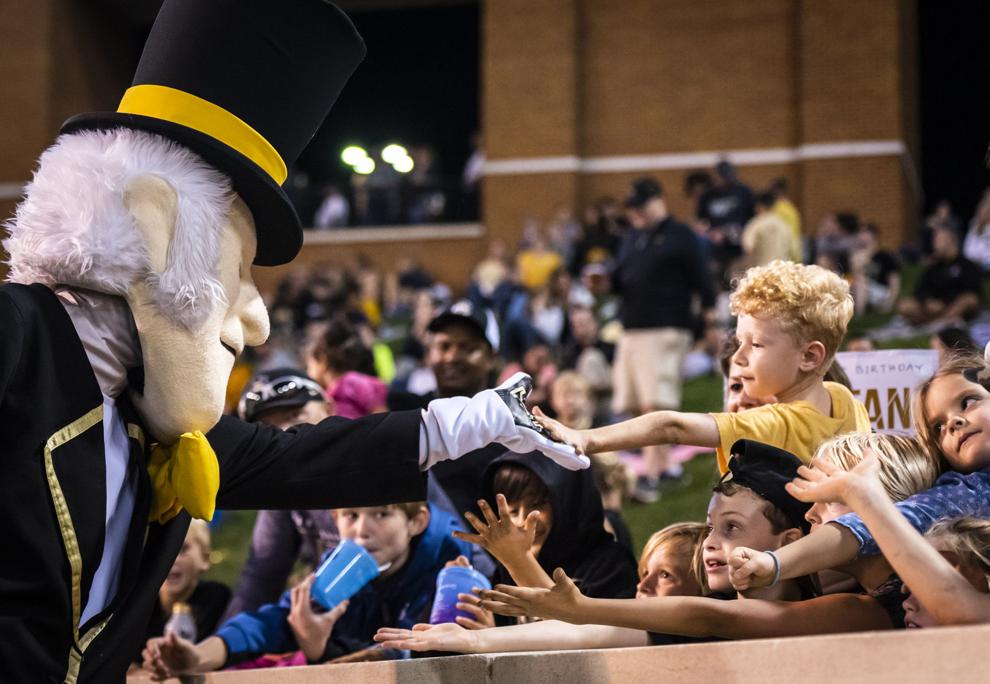 WFUFB
WFUFB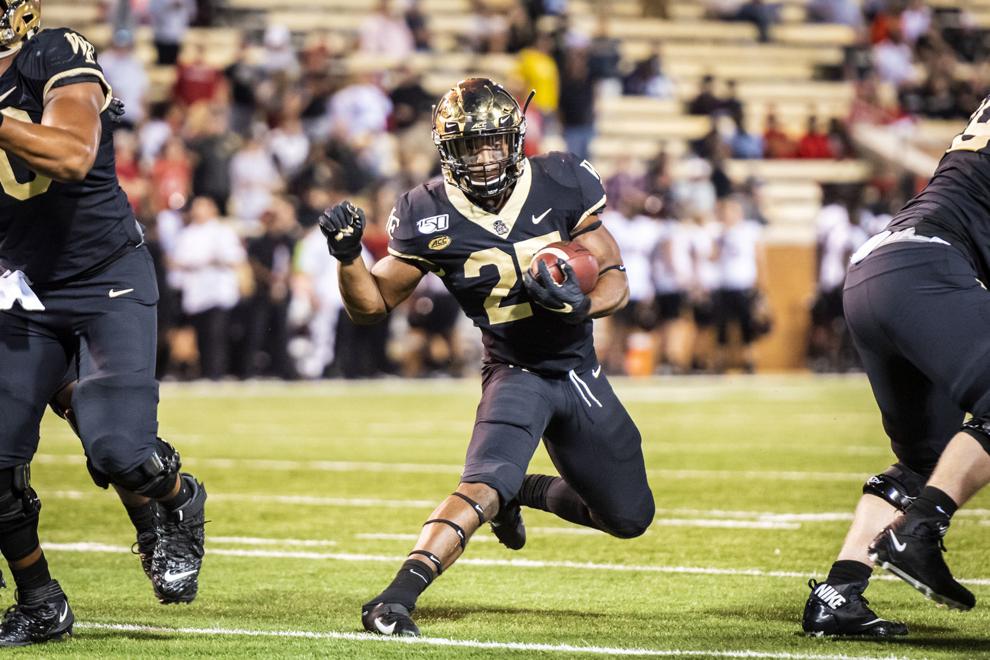 WFUFB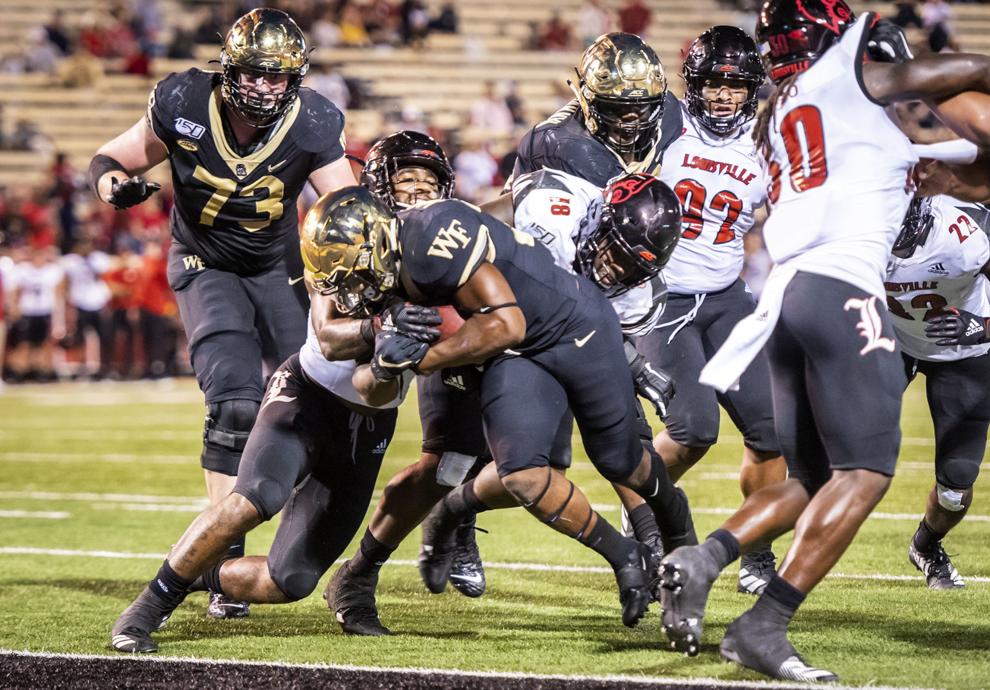 WFUFB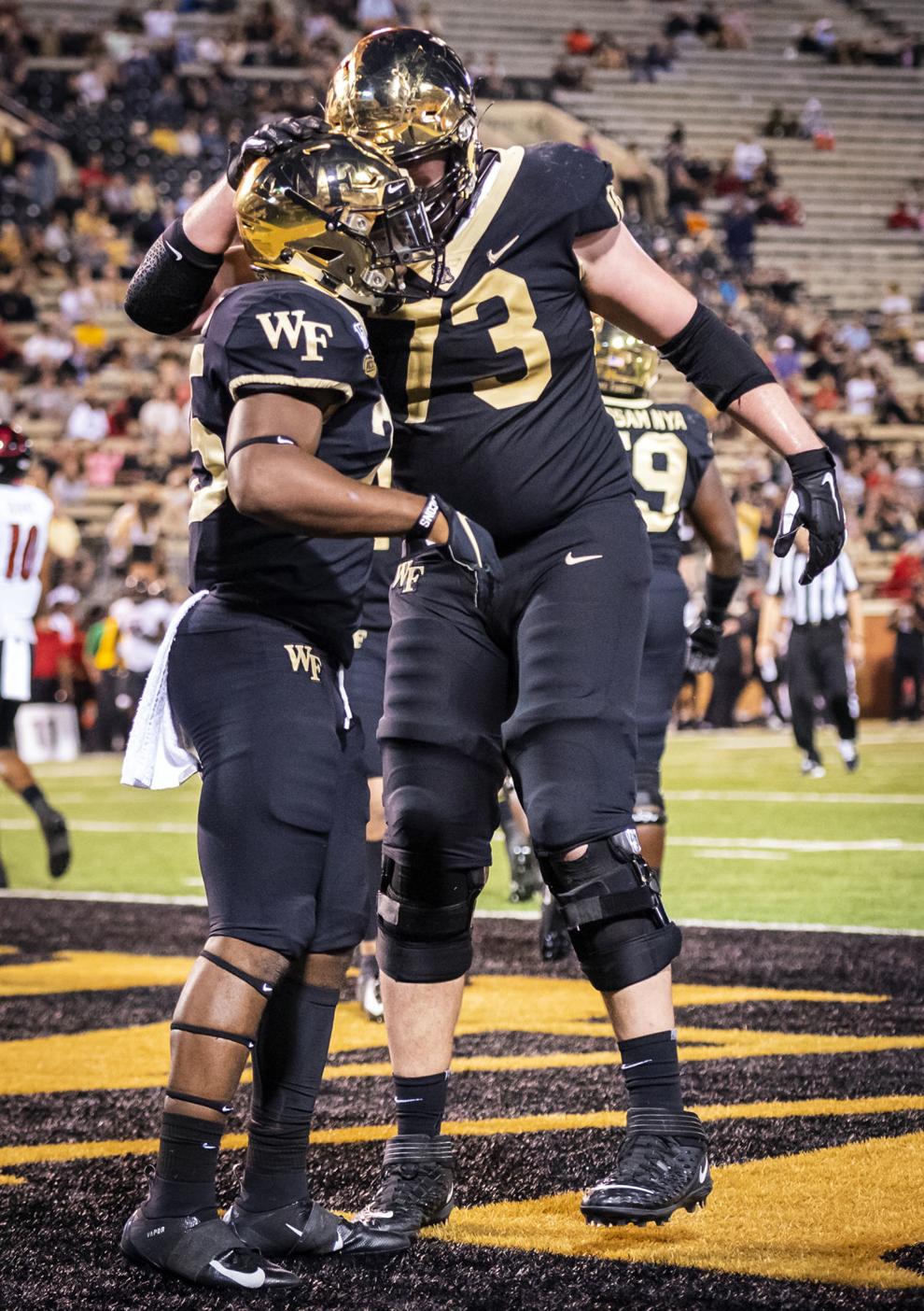 WFUFB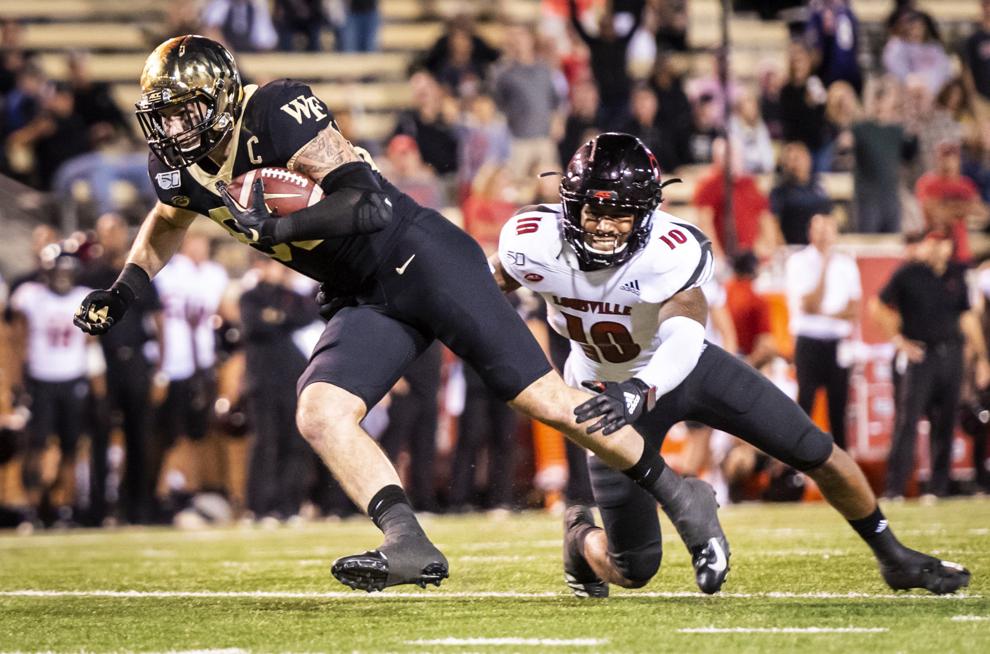 WFUFB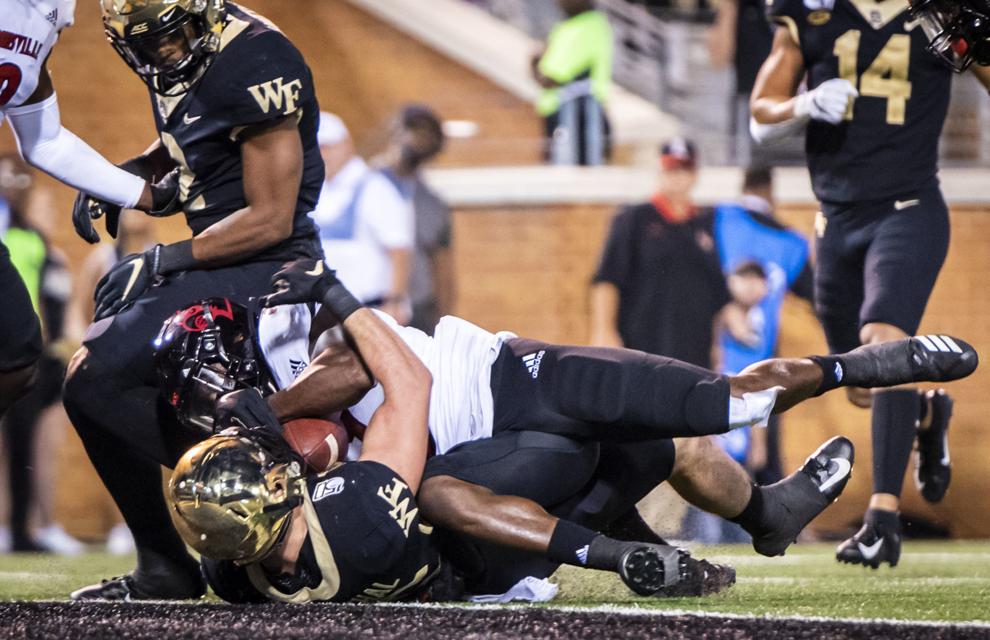 WFUFB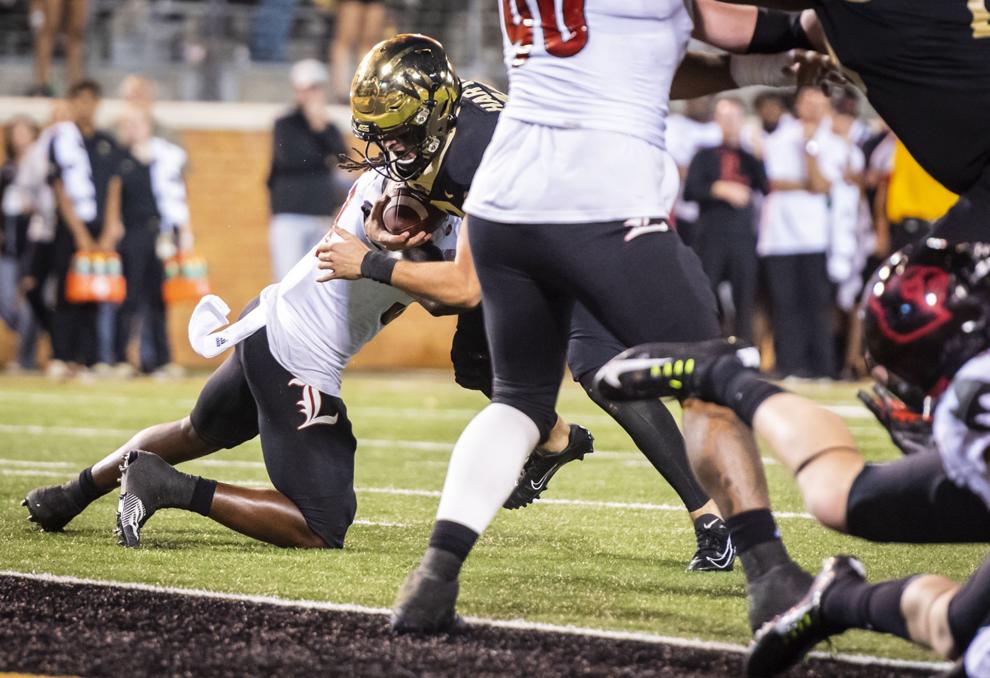 WFUFB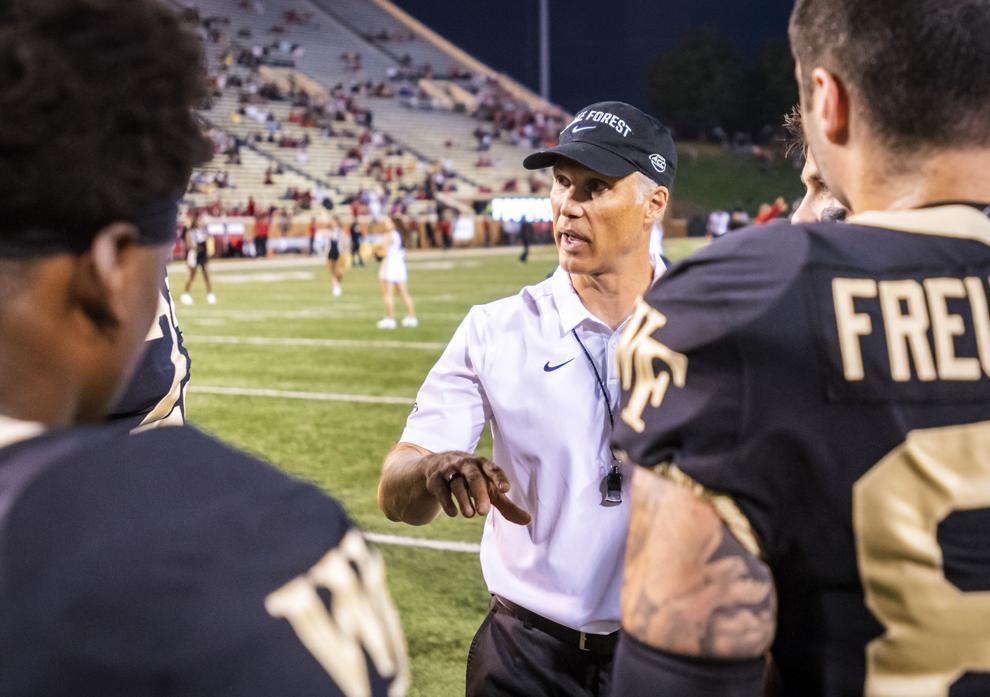 WFUFB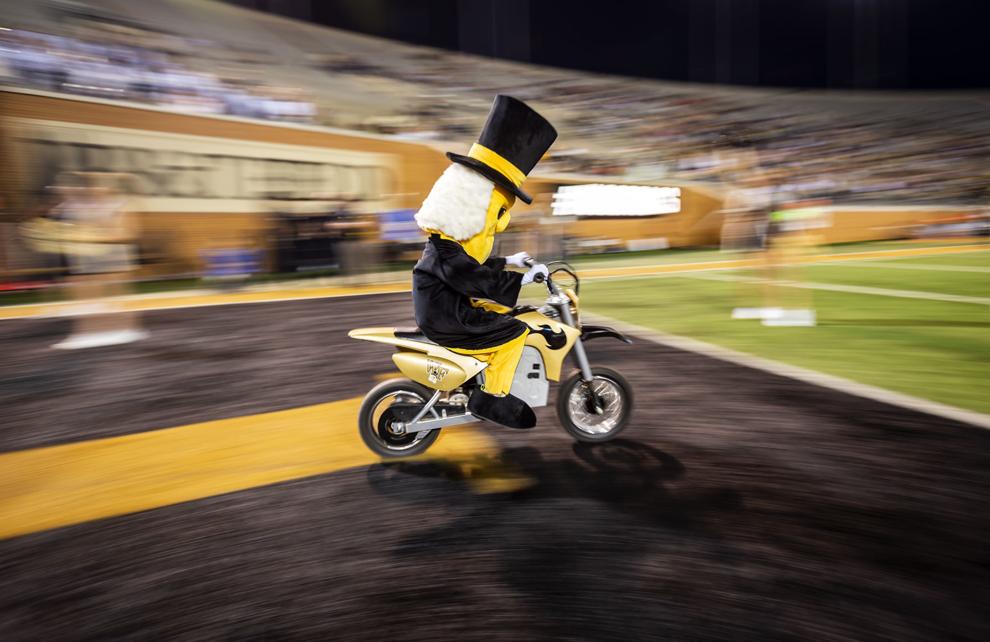 WFUFB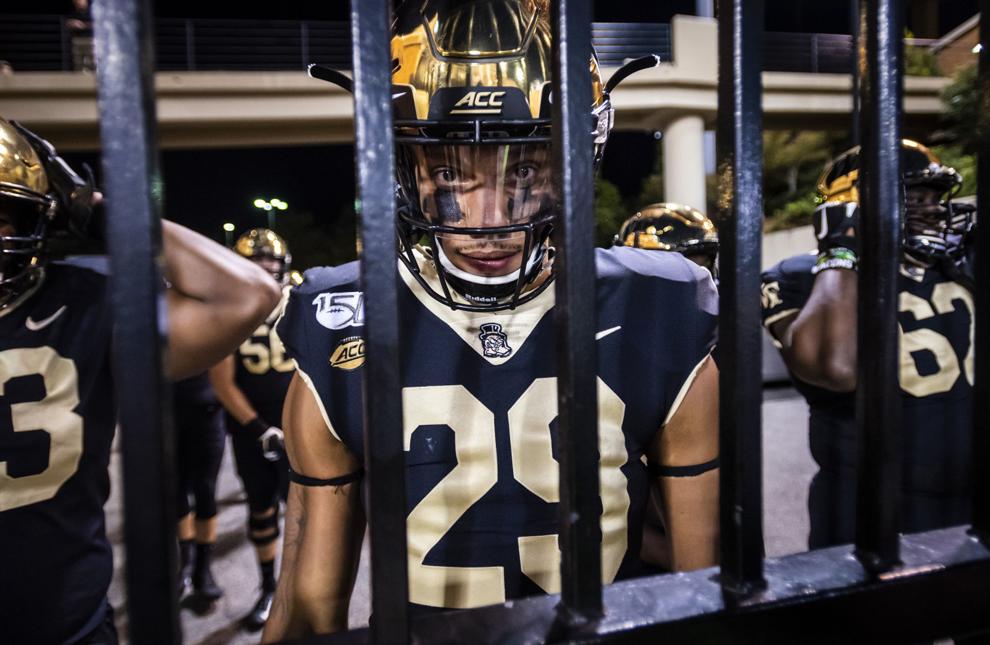 WFUFB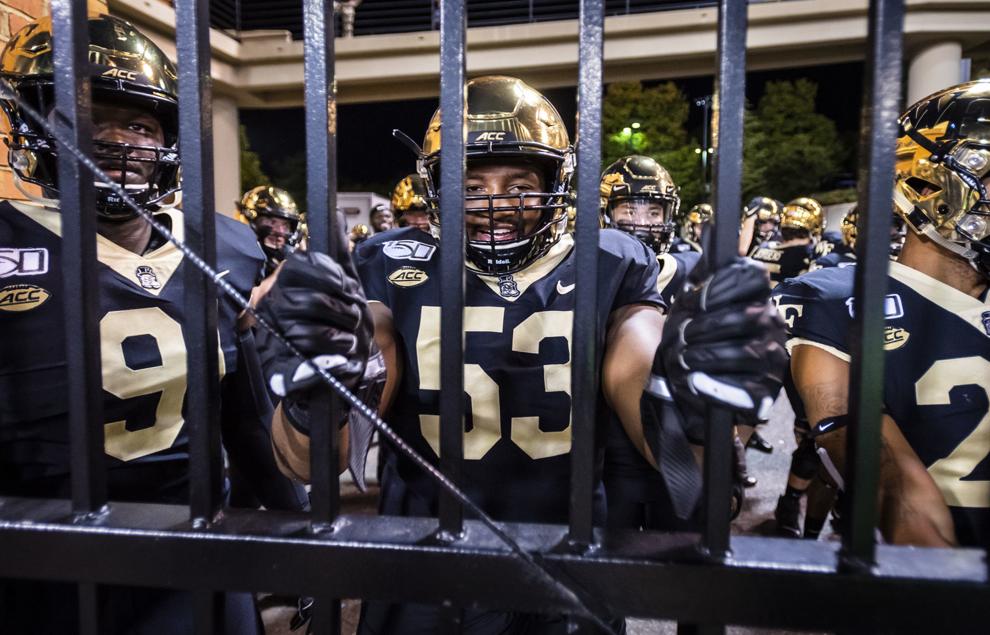 WFUFB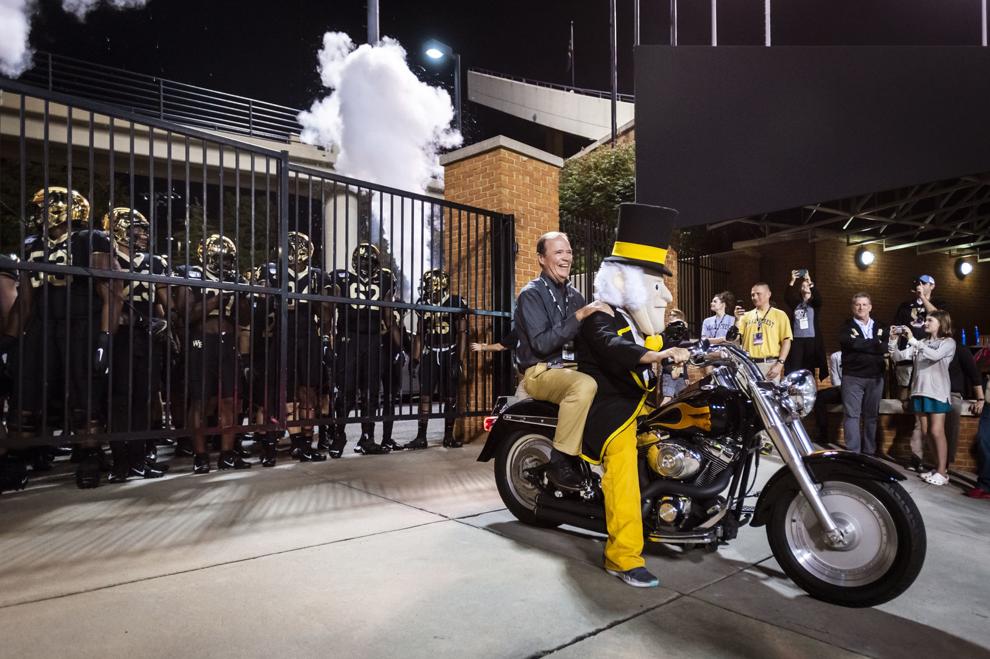 WFUFB
WFUFB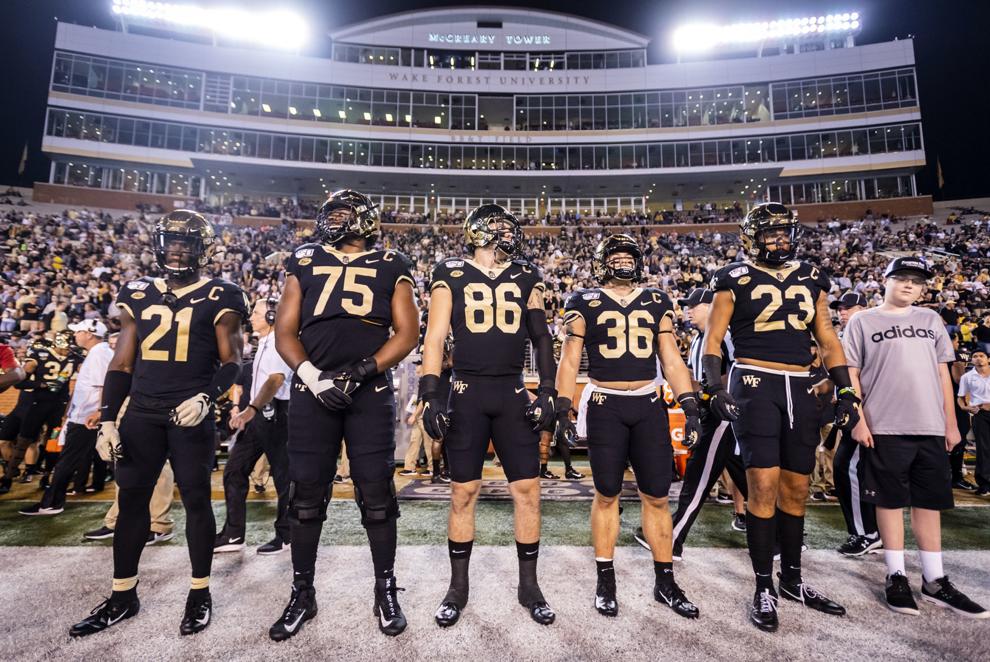 WFUFB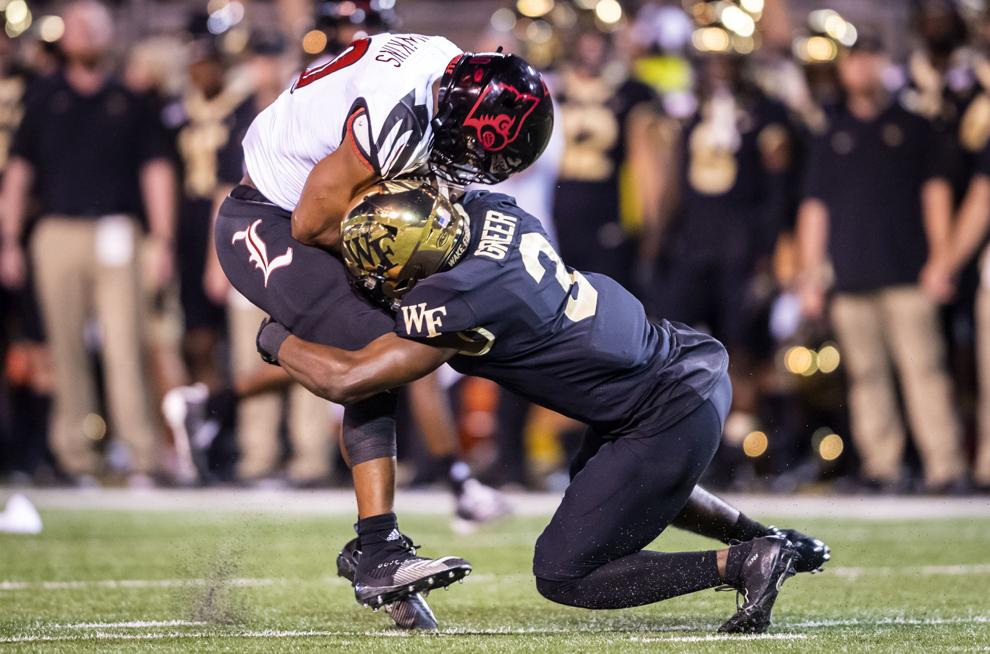 WFUFB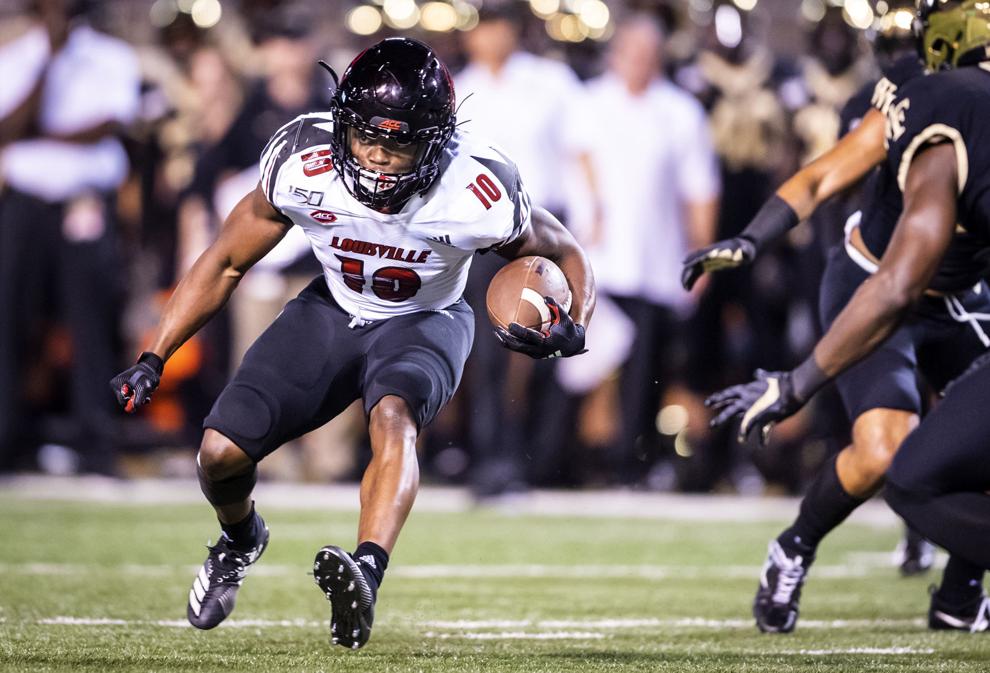 WFUFB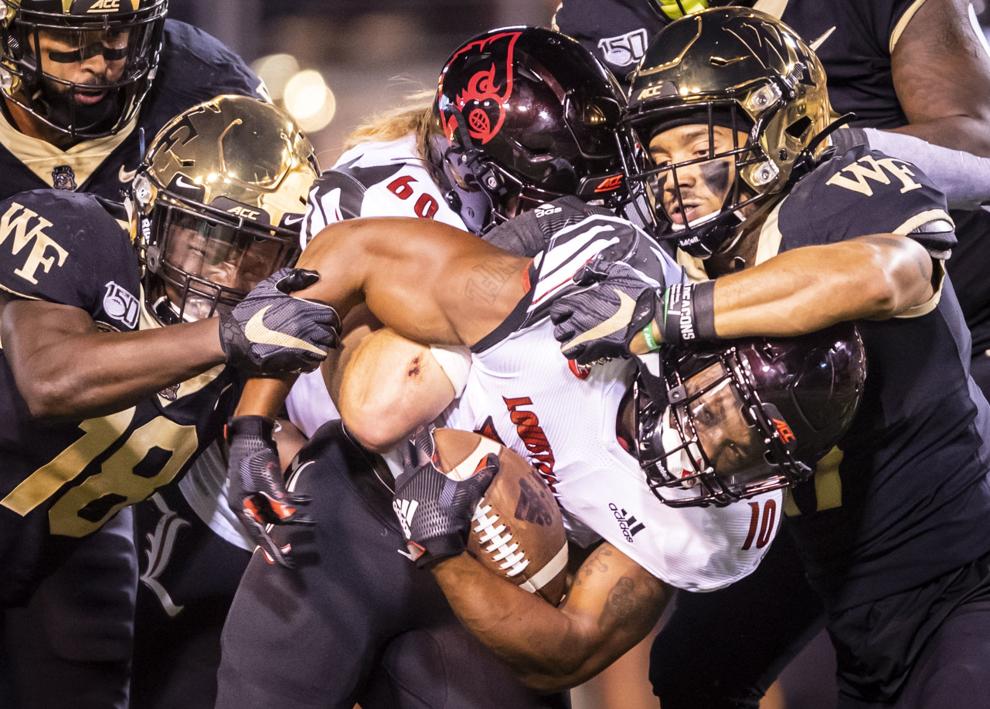 WFUFB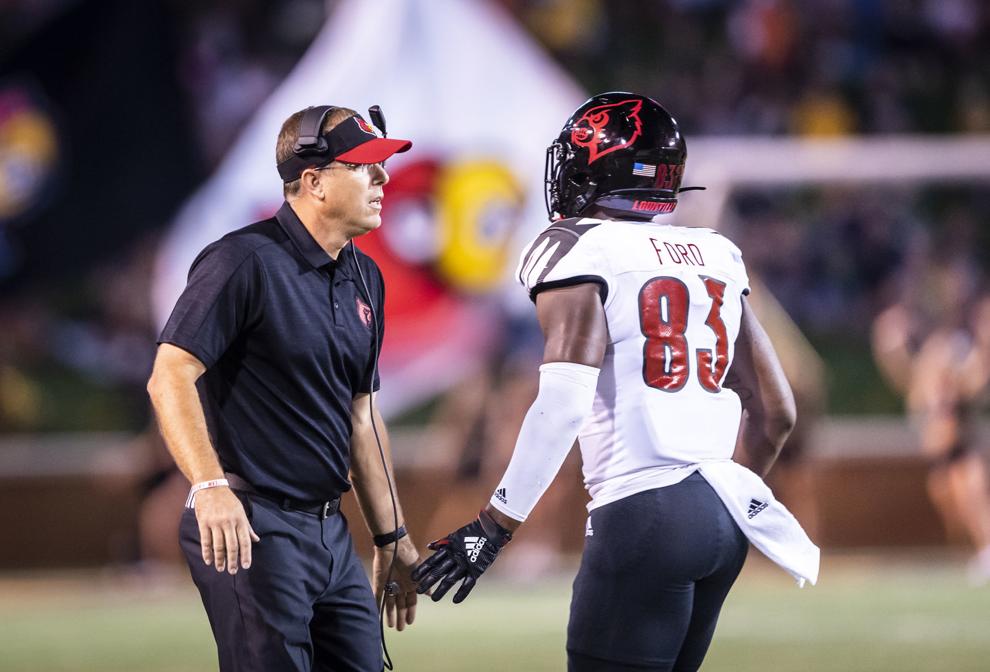 WFUFB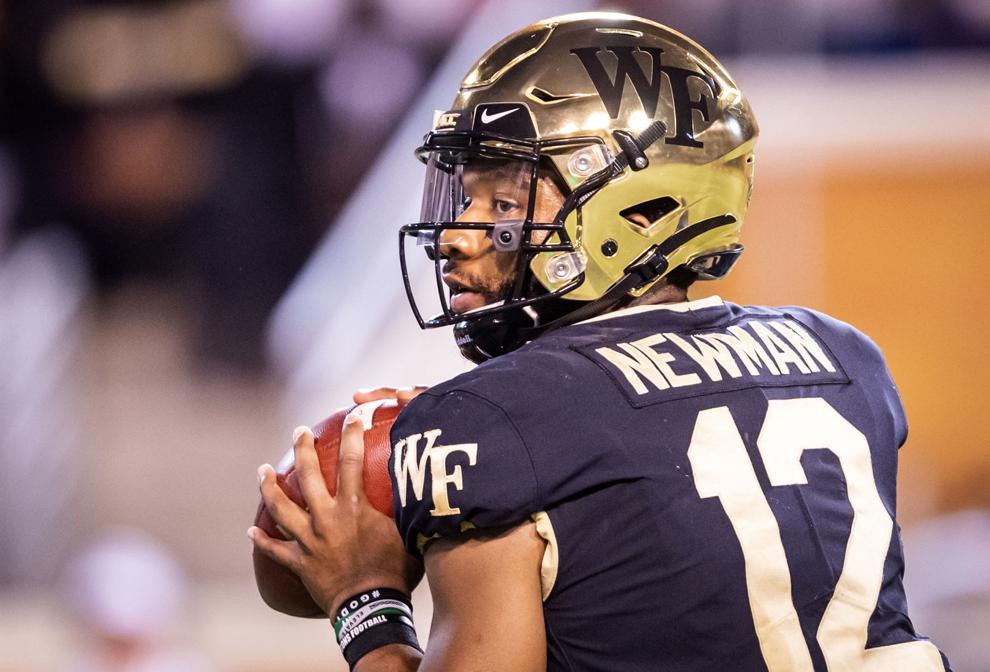 WFUFB
WFUFB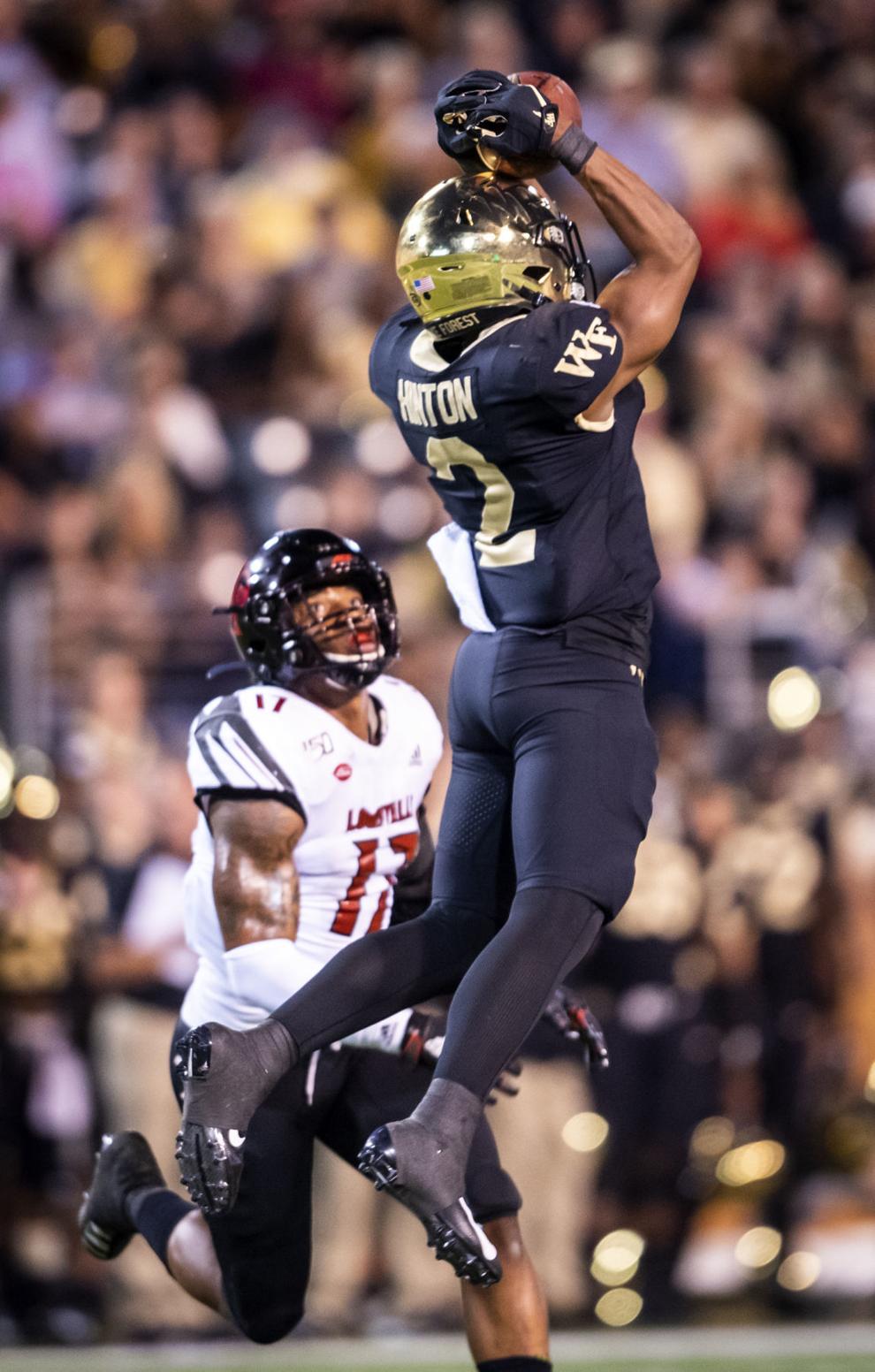 WFUFB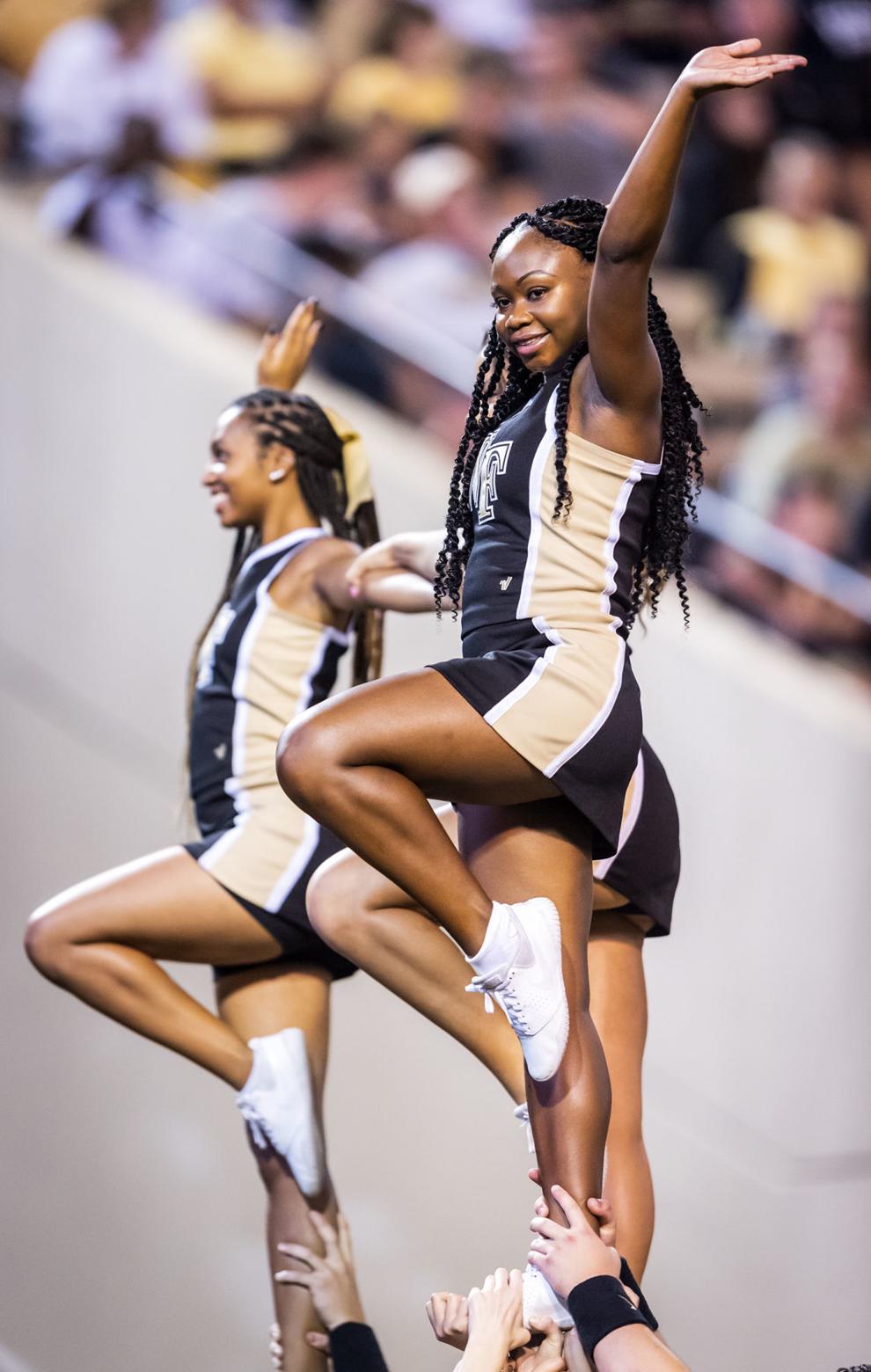 WFUFB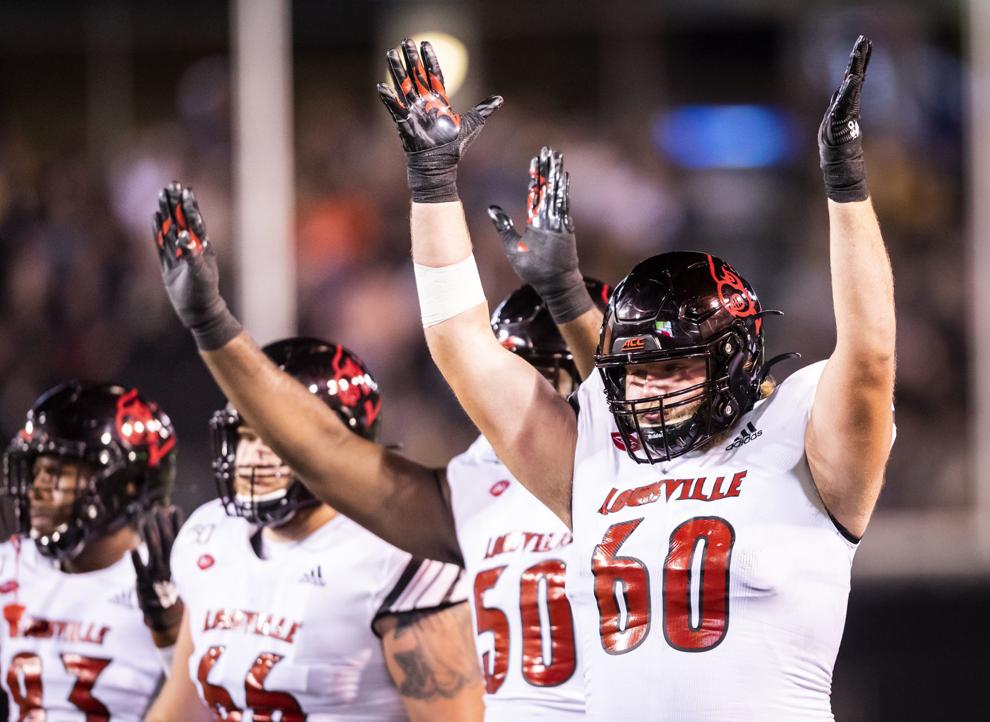 WFUFB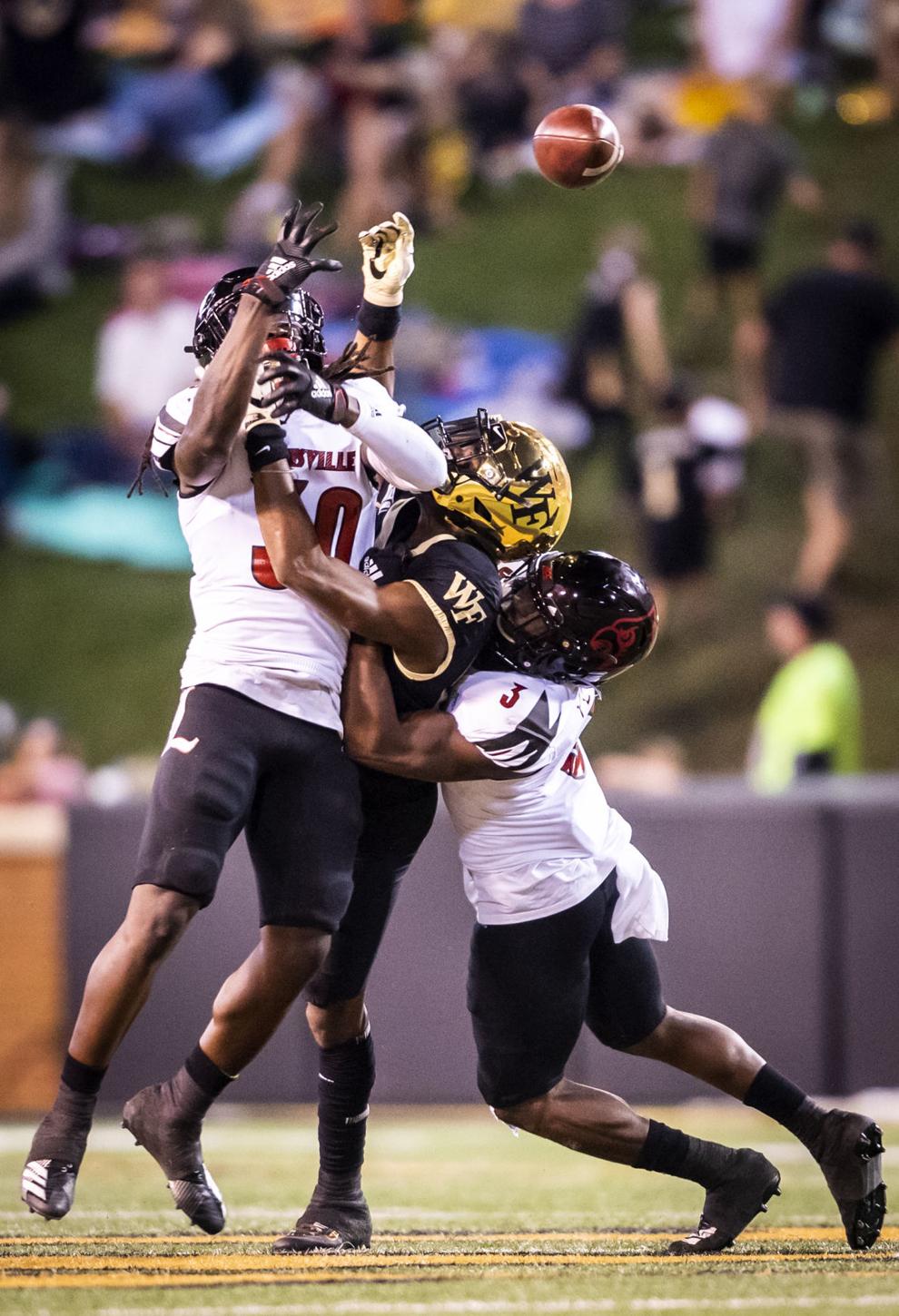 WFUFB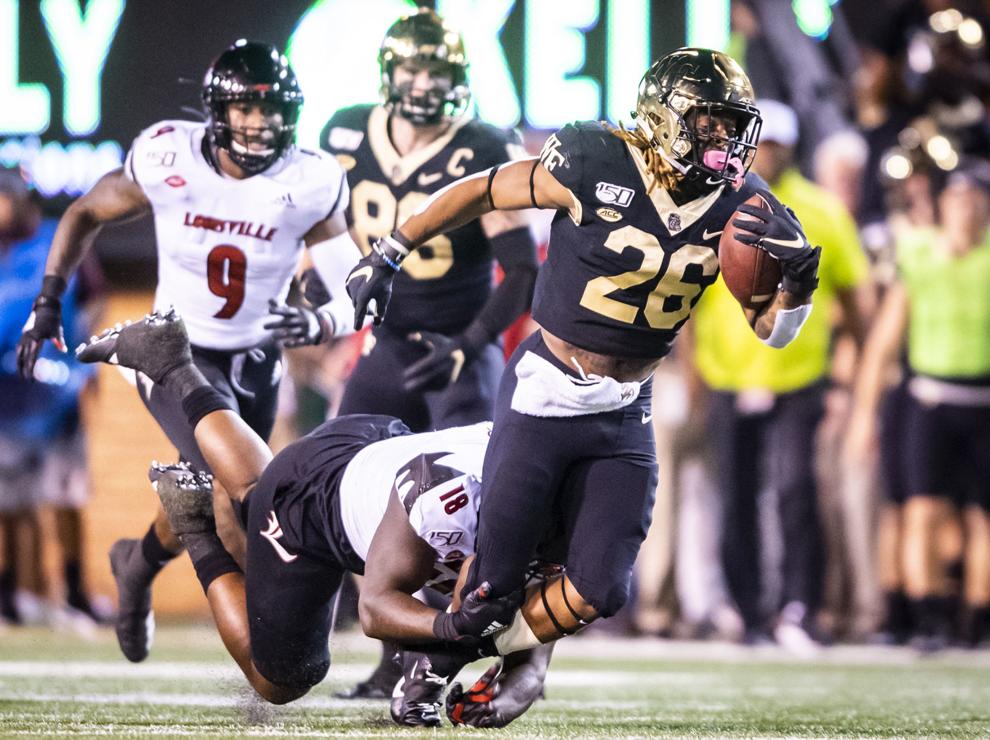 WFUFB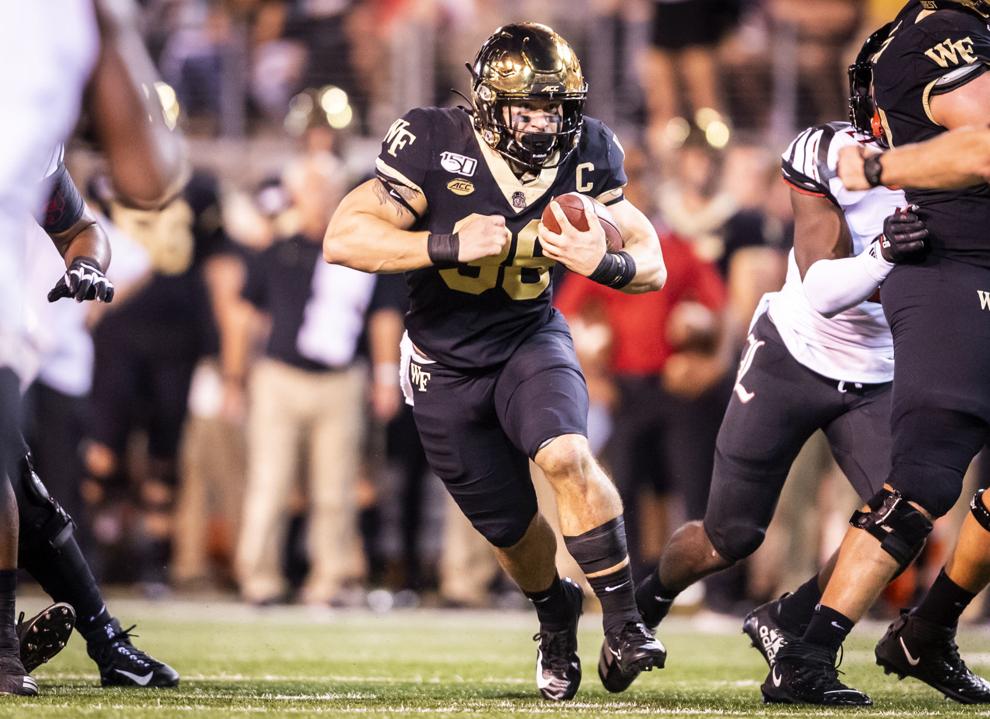 WFUFB
WFUFB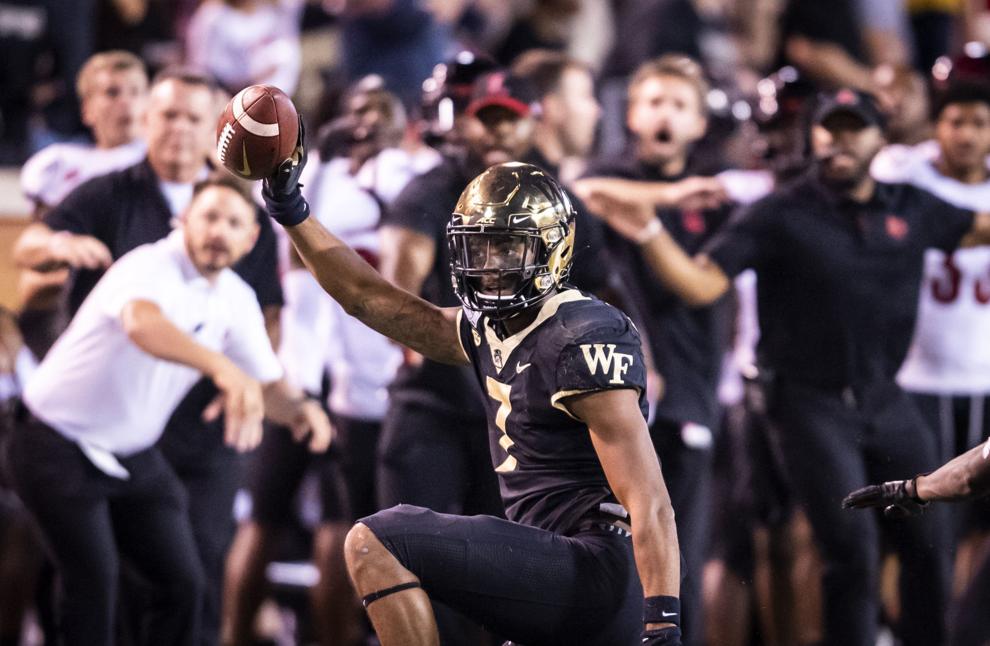 WFUFB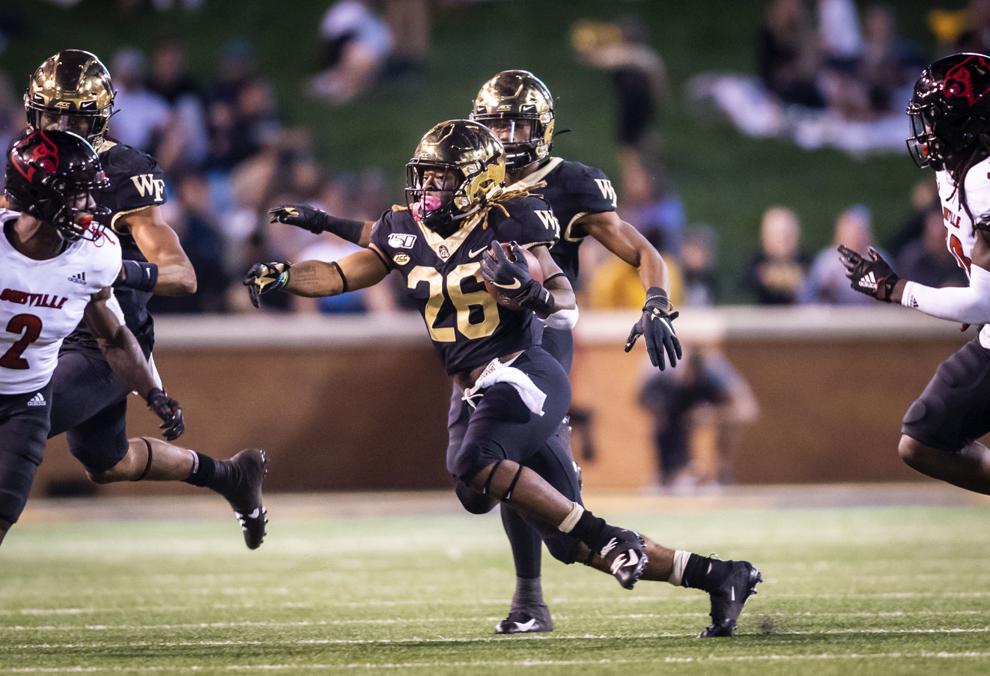 WFUFB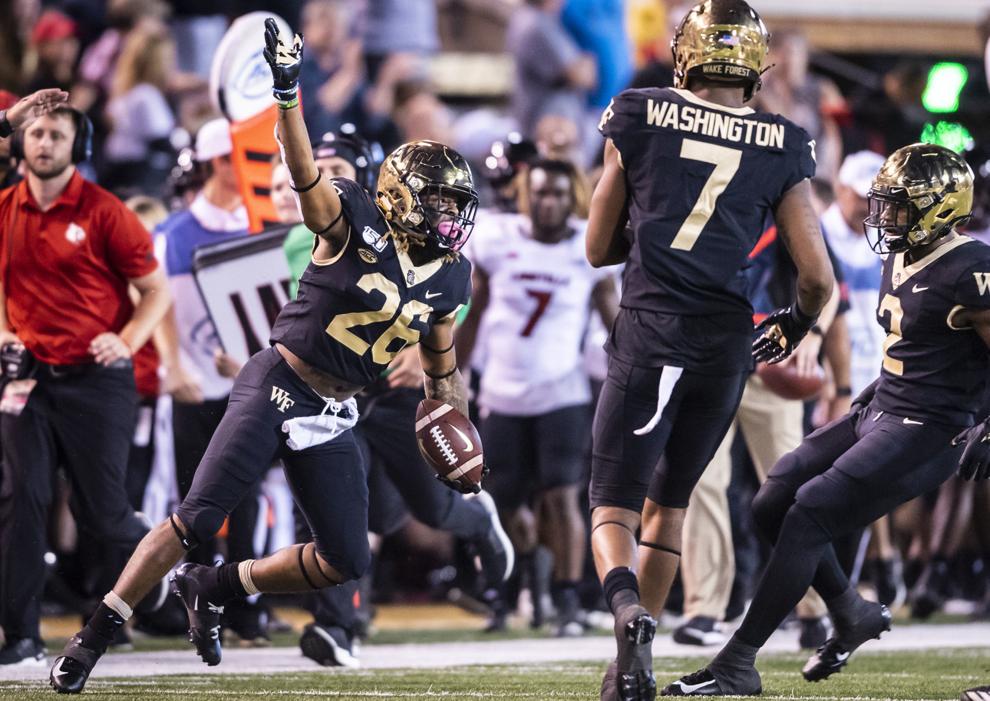 WFUFB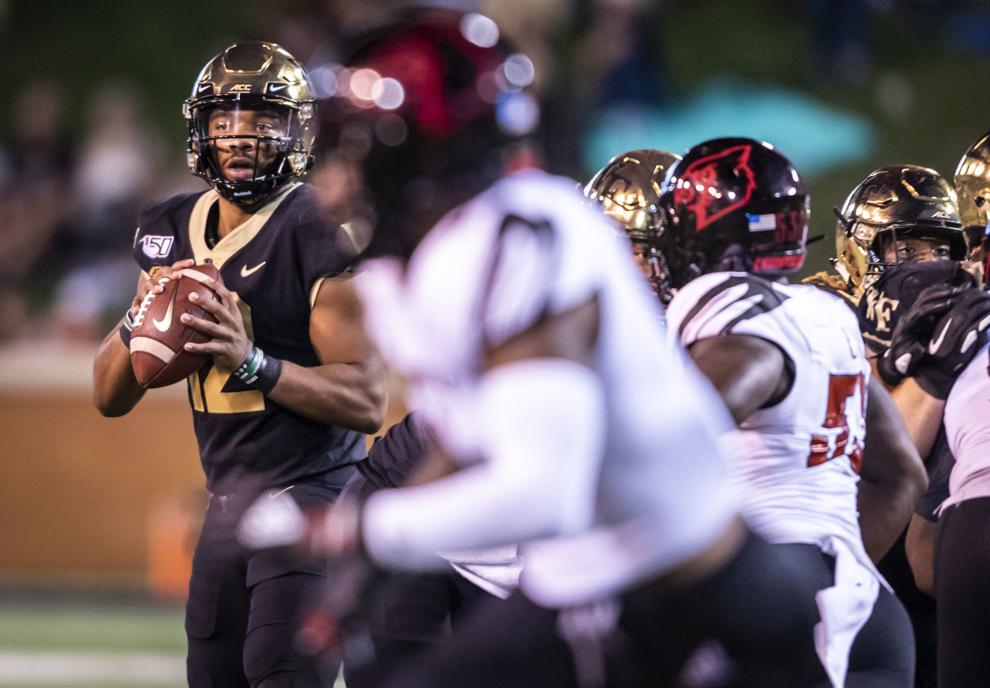 WFUFB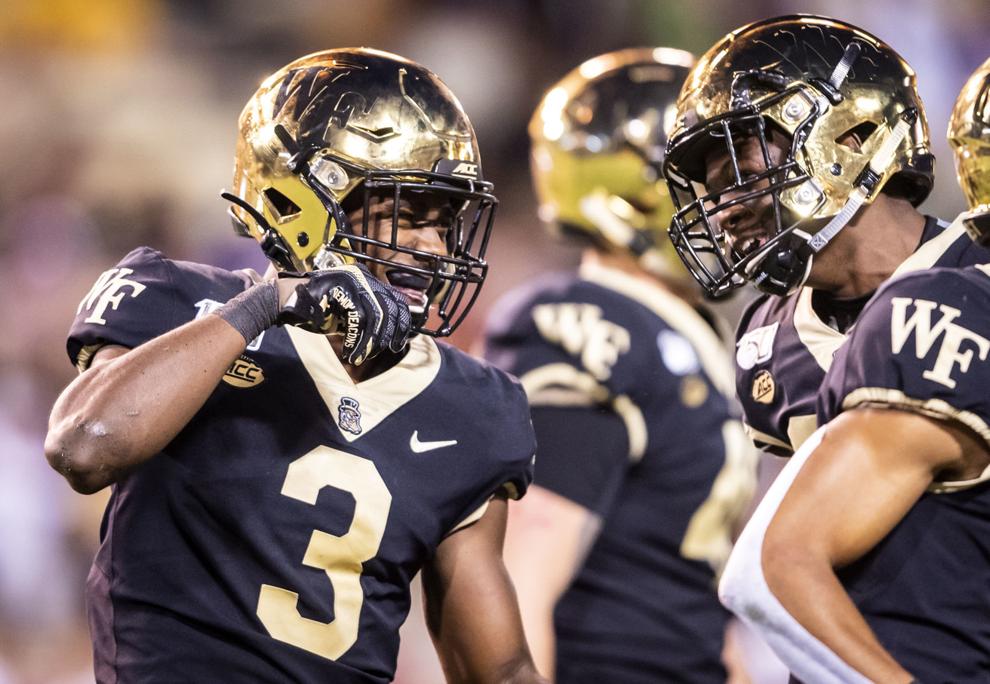 WFUFB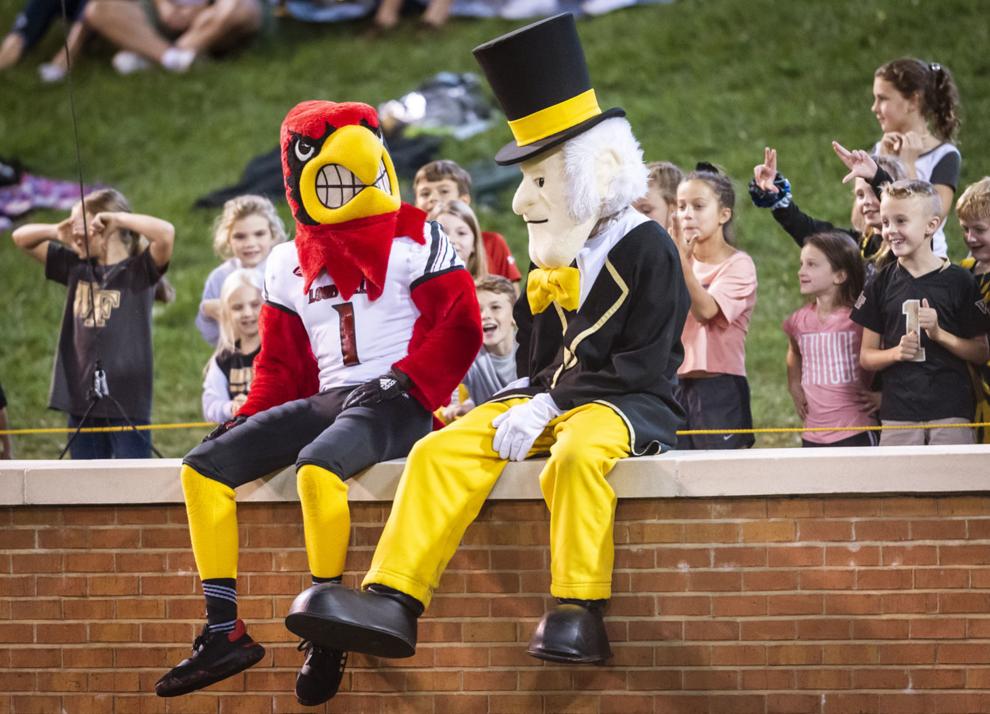 WFUFB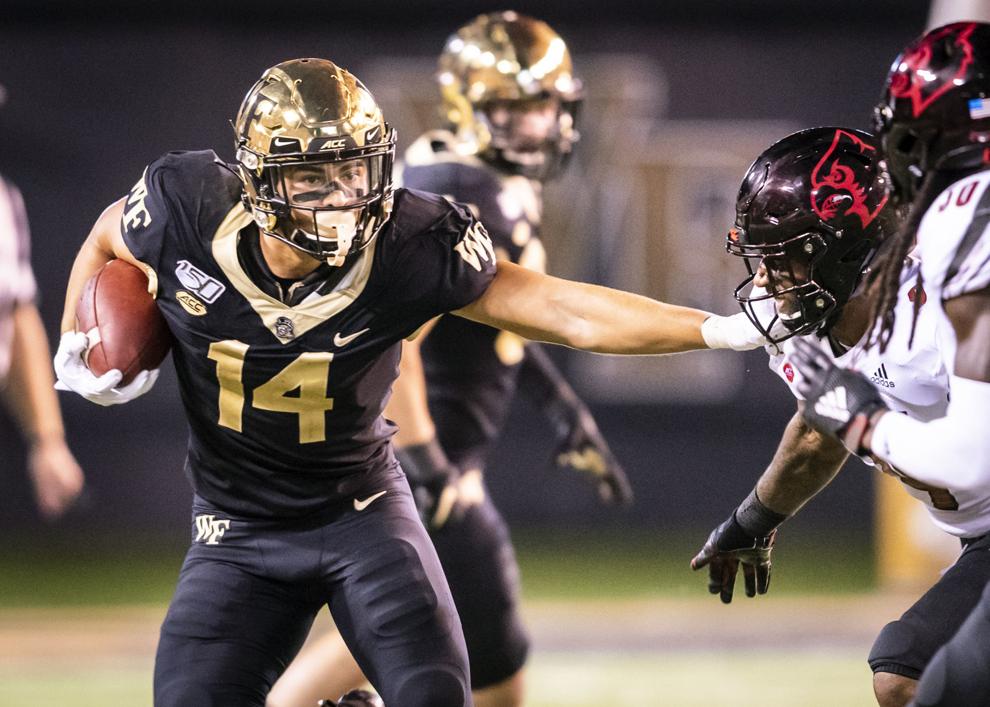 WFUFB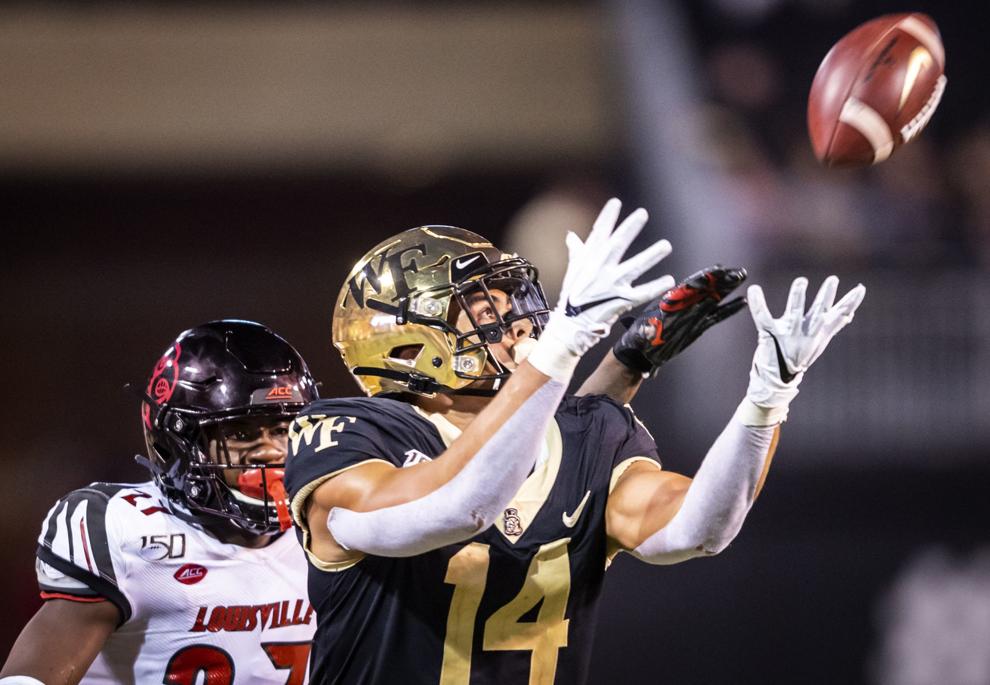 WFUFB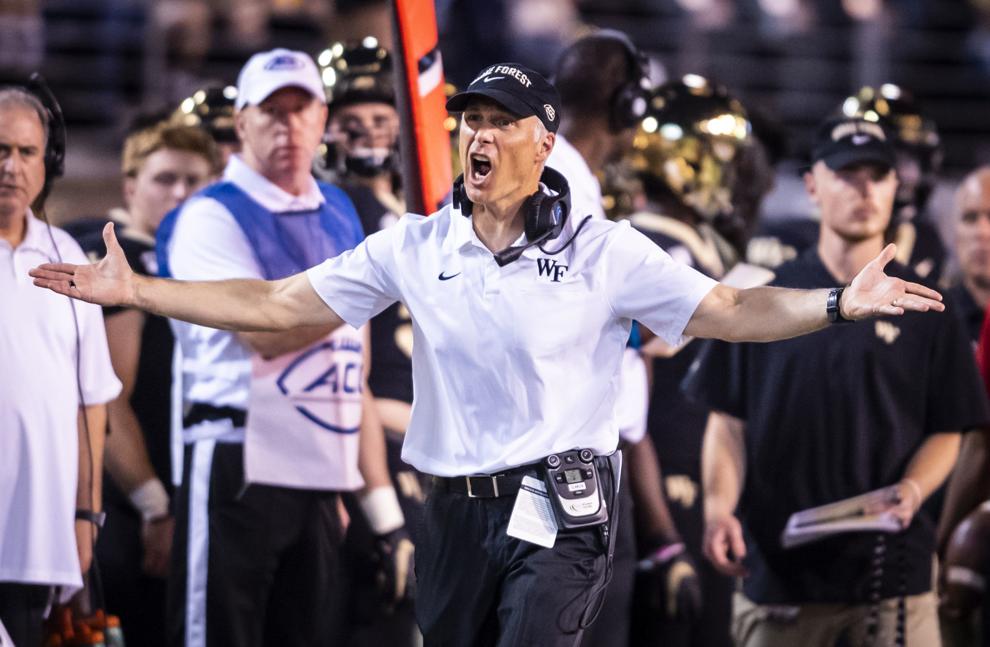 WFUFB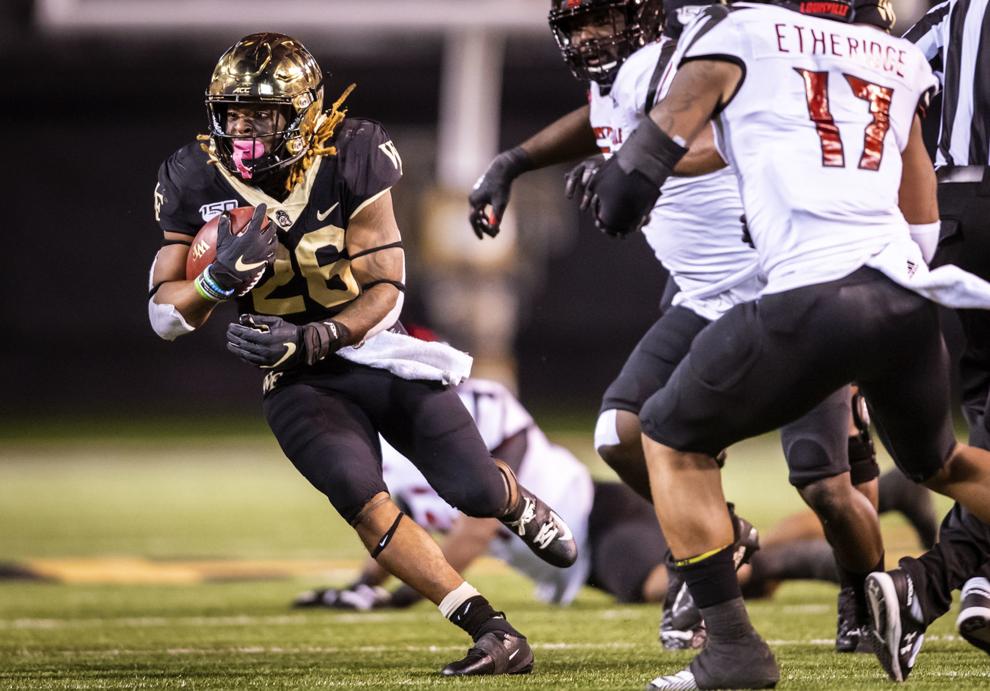 WFUFB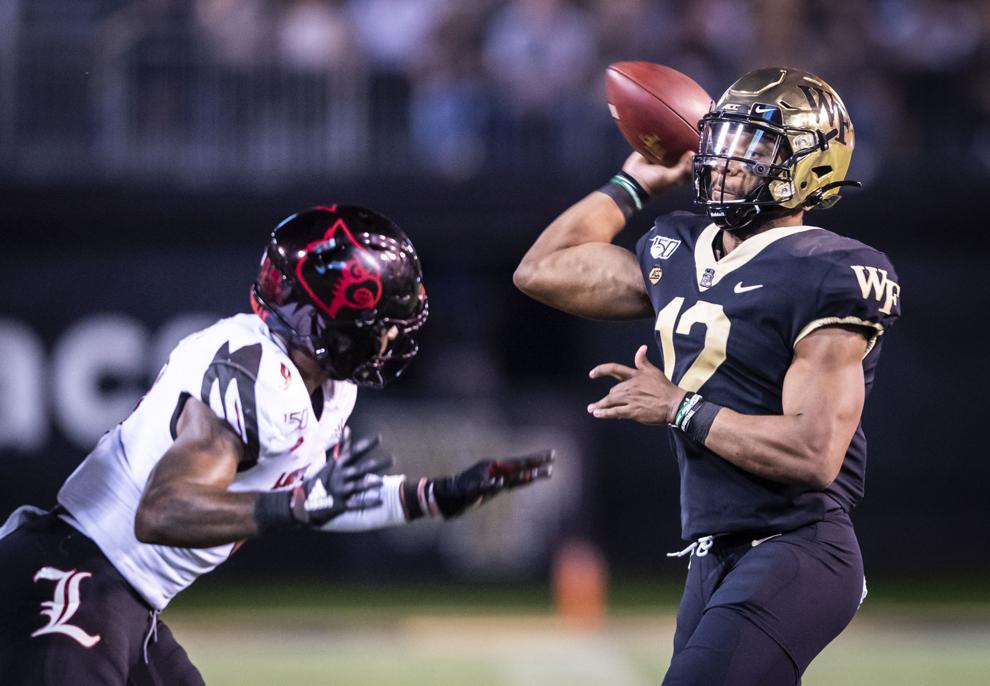 WFUFB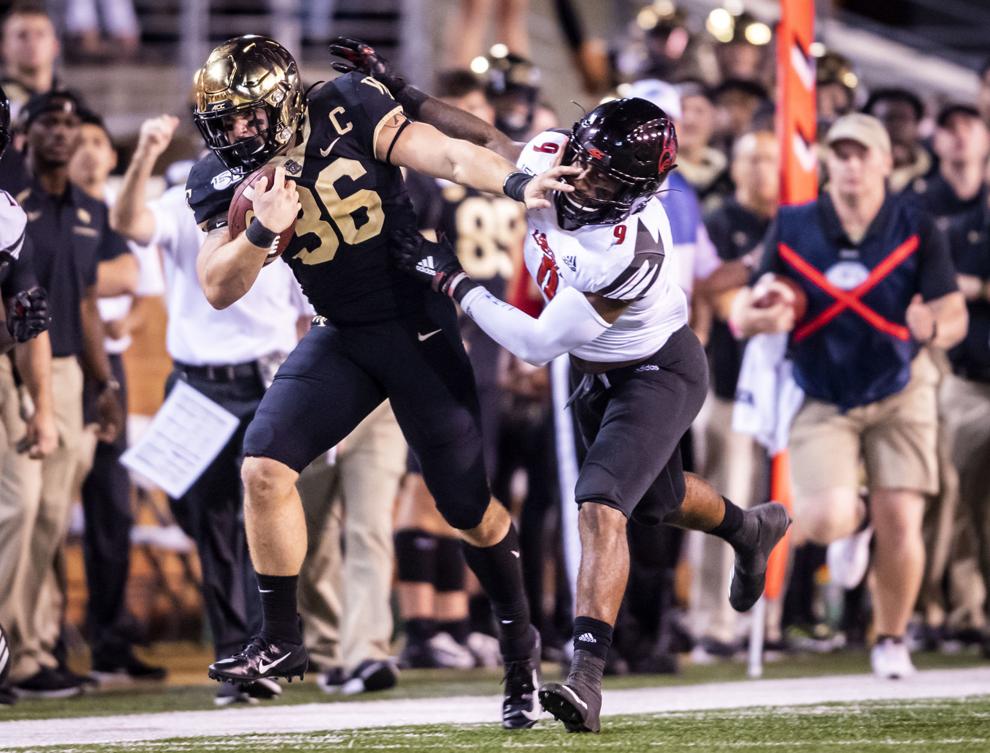 WFUFB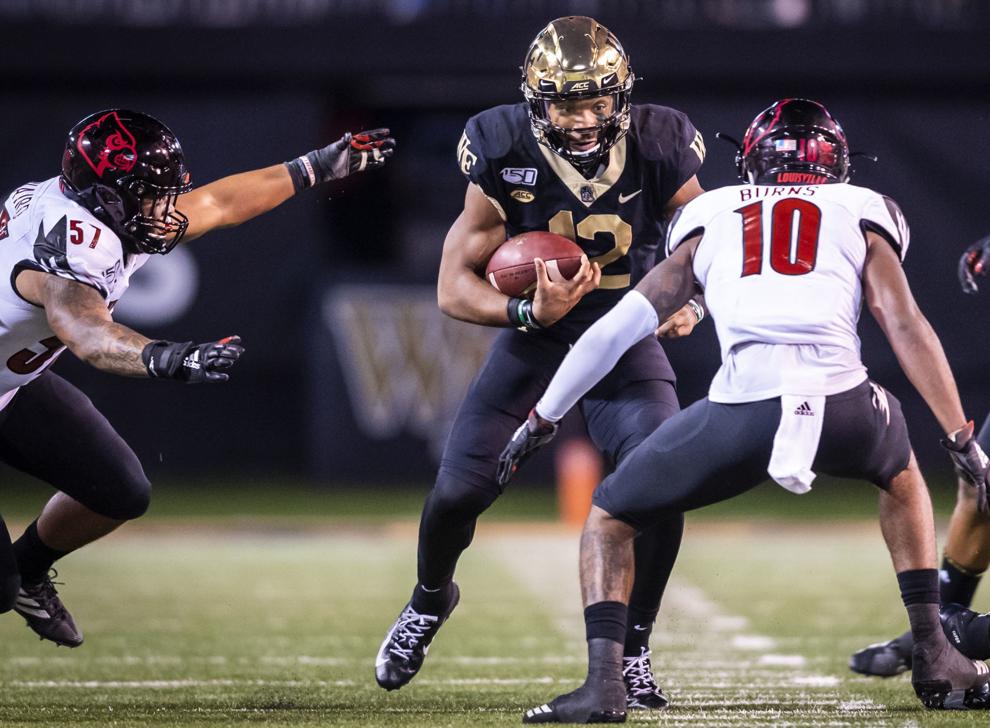 WFUFB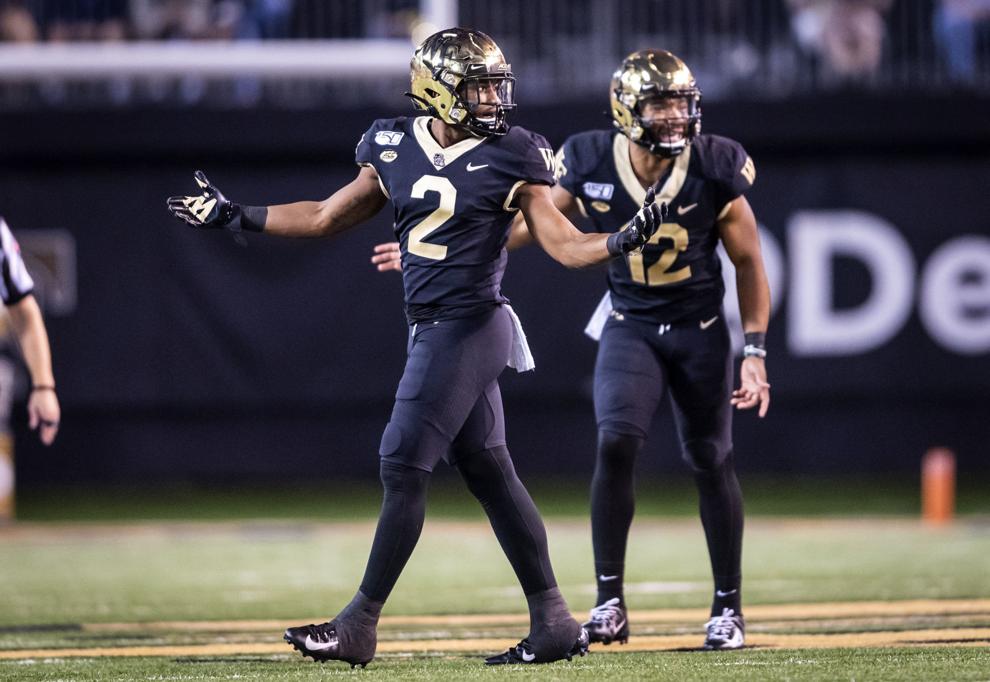 WFUFB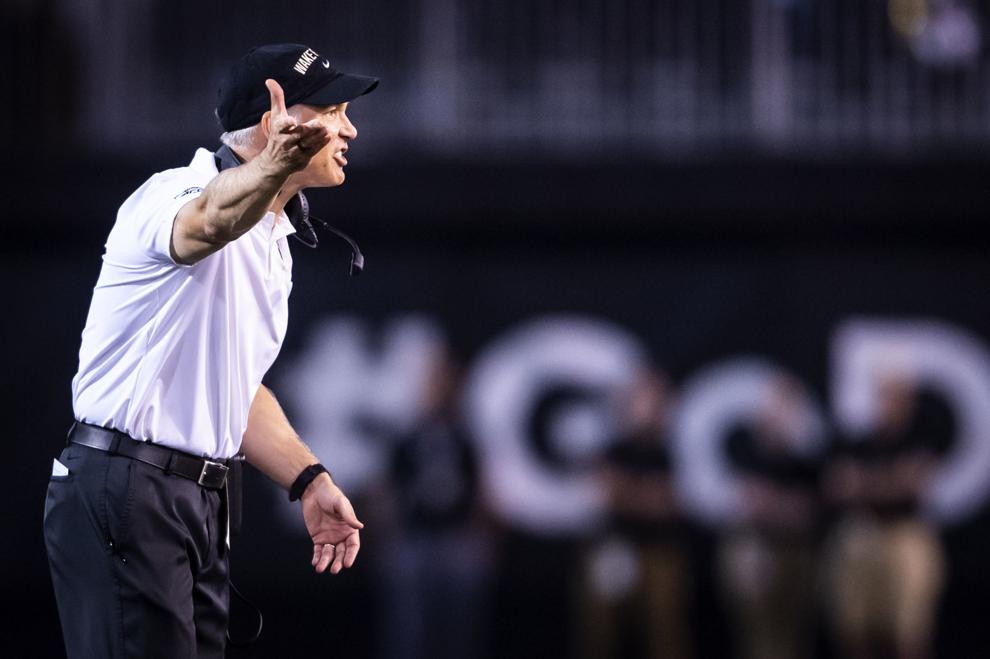 WFUFB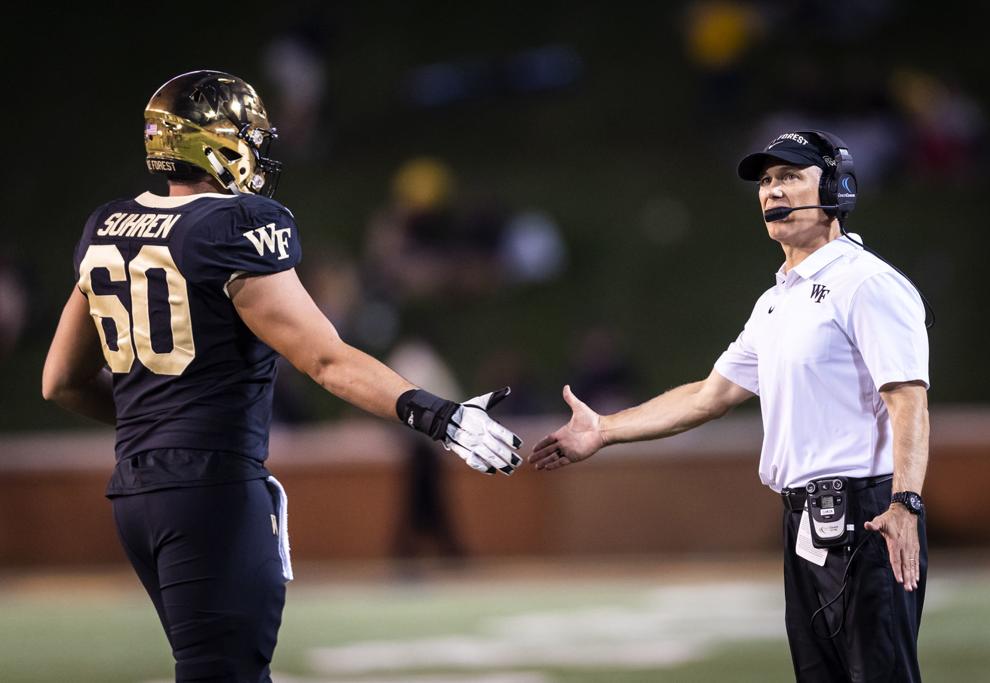 WFUFB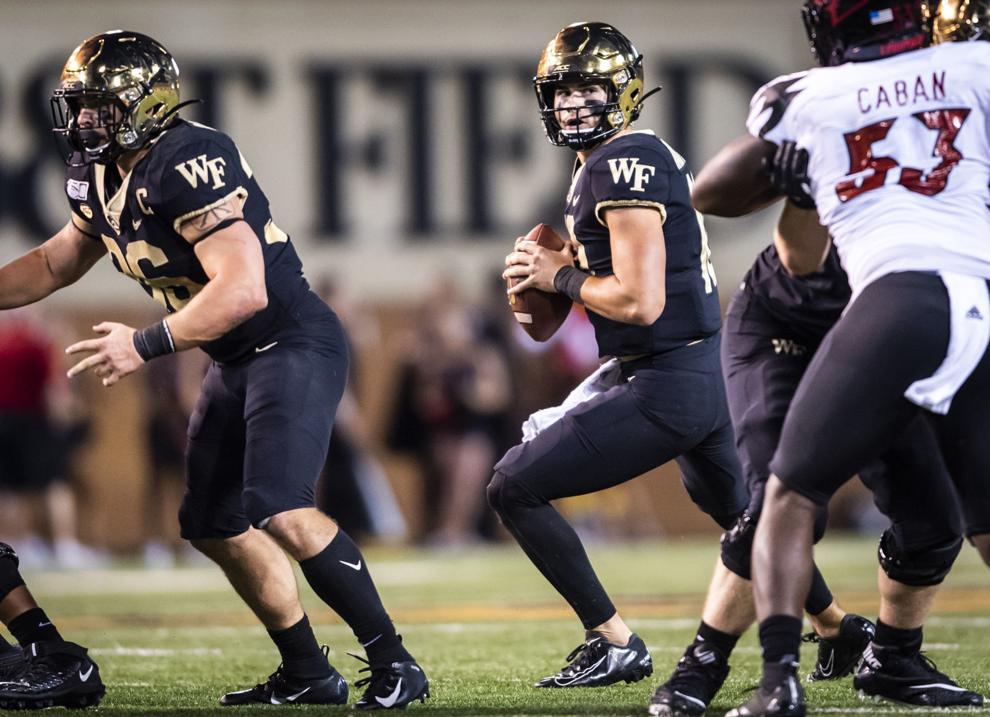 WFUFB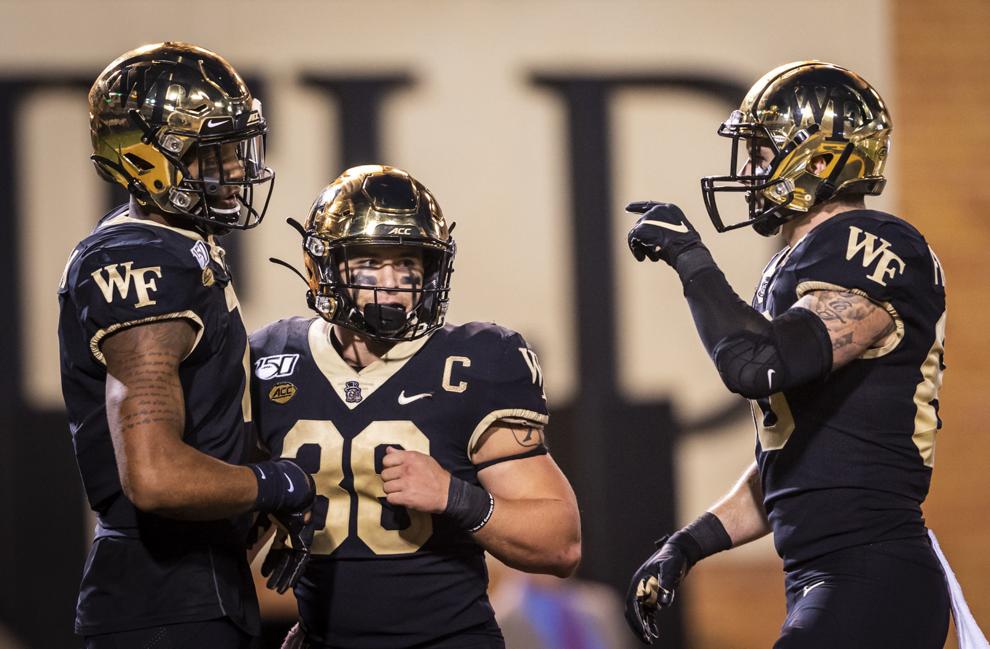 WFUFB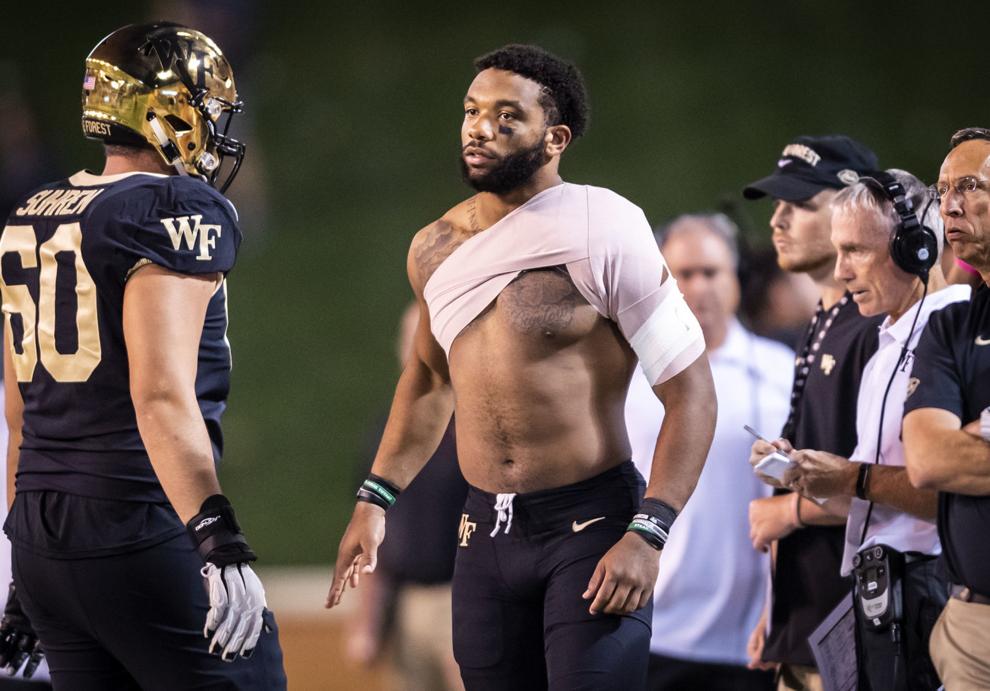 WFUFB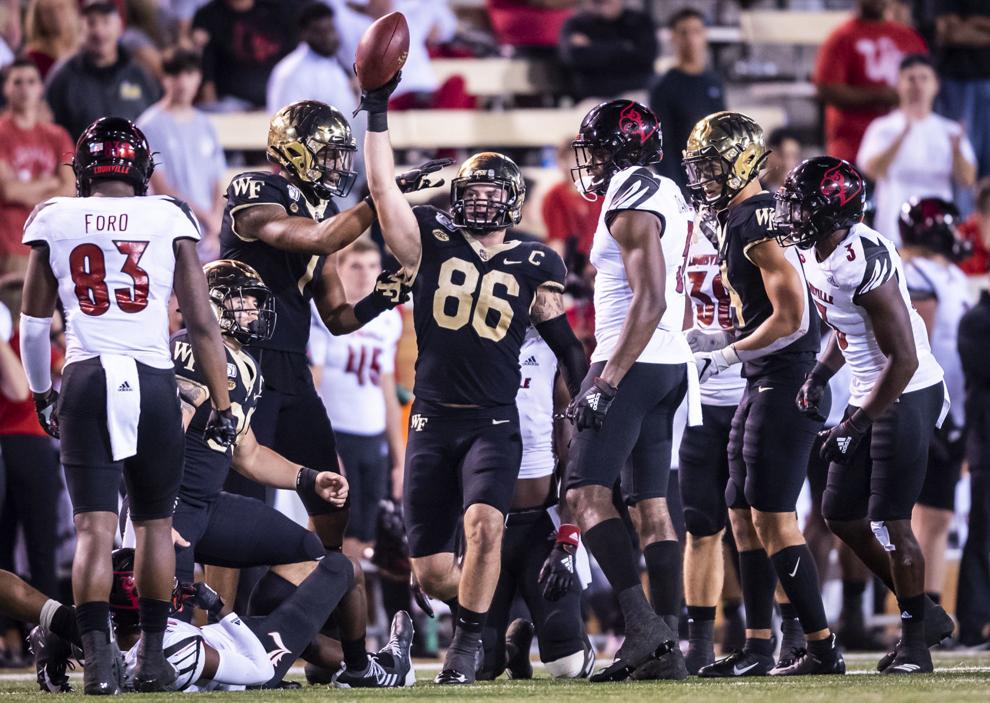 WFUFB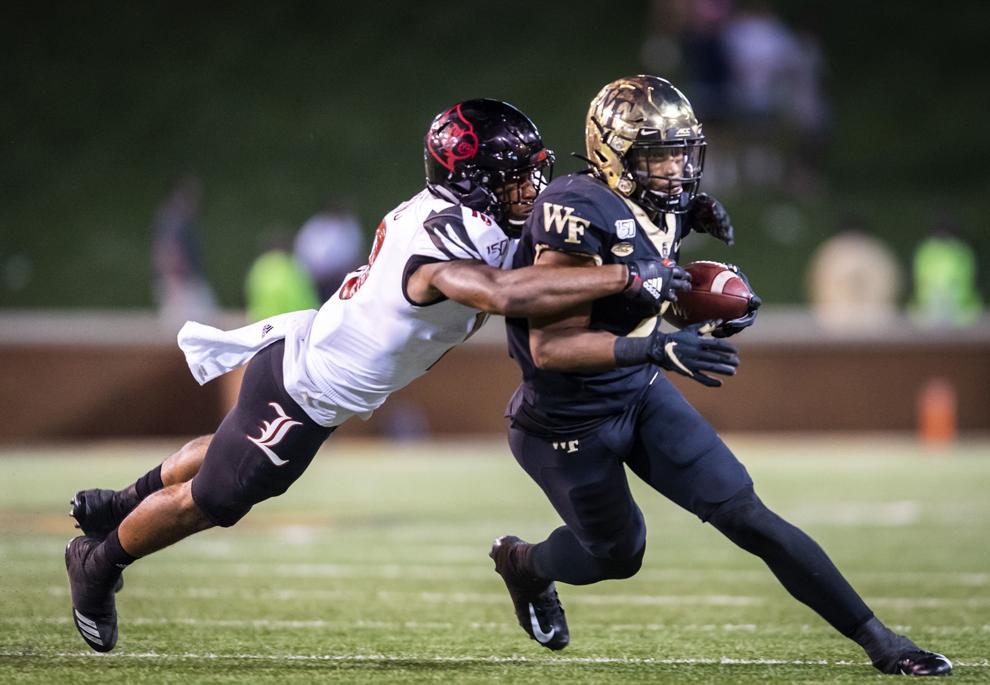 WFUFB
WFUFB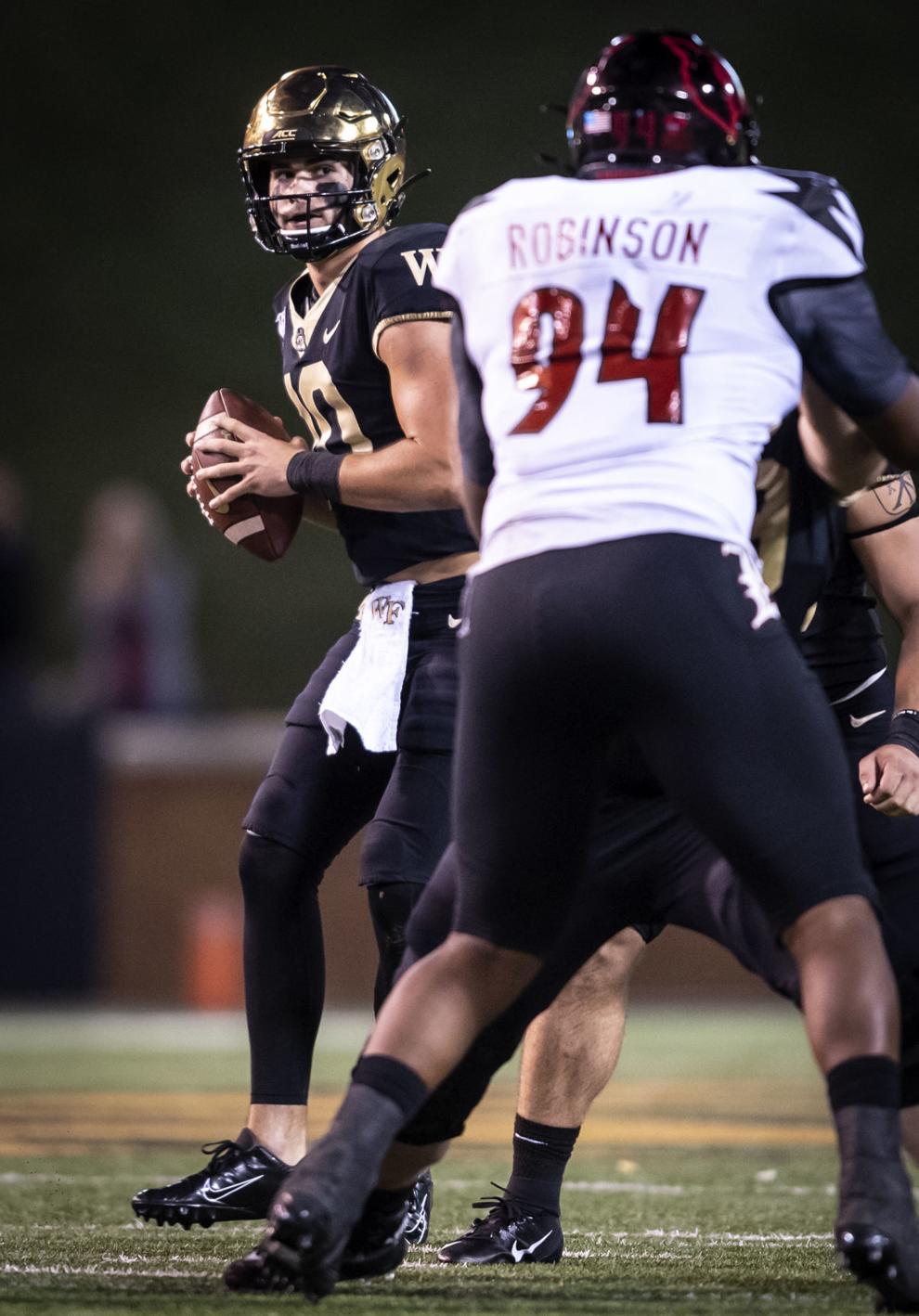 WFUFB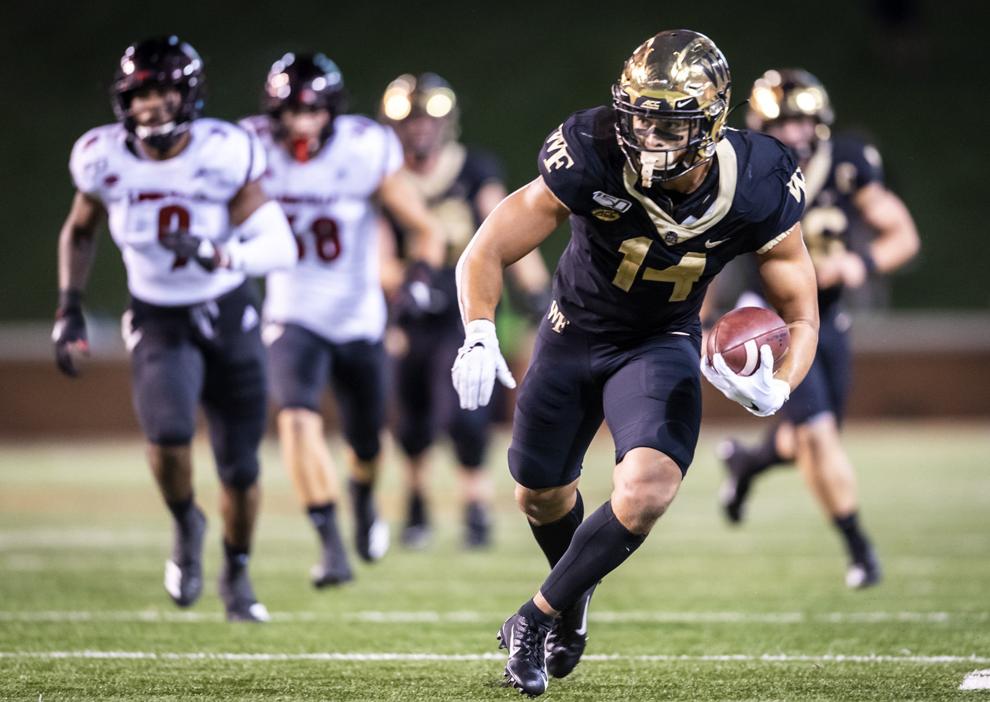 WFUFB
WFUFB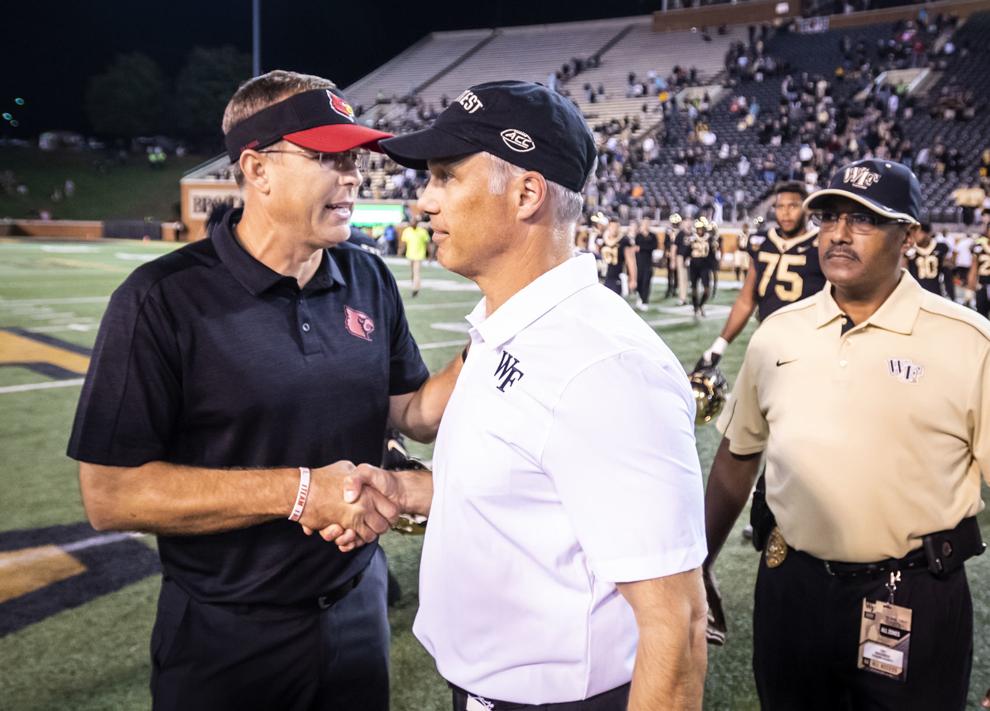 WFUFB