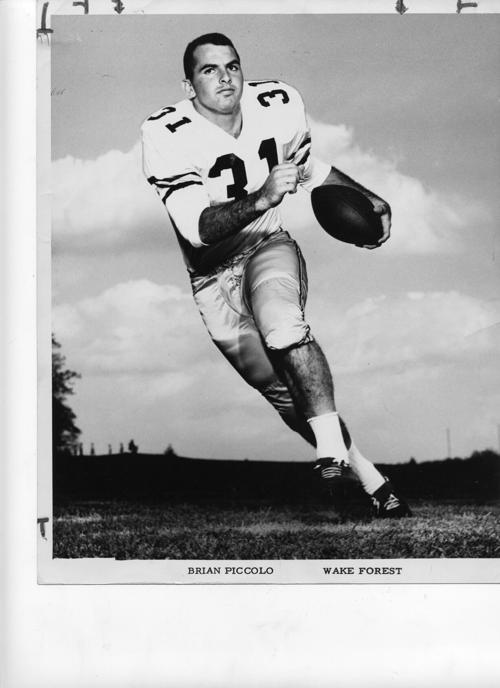 Wake Forest football coach Dave Clawson remembers the first time he cried at a movie.
It was "Brian's Song," the football movie that wasn't really about football.
Clawson, 54, is hardly alone when it comes to the emotion that the movie stirs even to this day.
And a young Clawson, growing up outside Buffalo, N.Y., surely couldn't have imagined one day being linked to Brian Piccolo's family through a childhood friend and leading the program that produced Piccolo. And now, as Wake Forest has played its way into the national conversation and into contention for an ACC championship and a major bowl game, Piccolo, the school's most famous former player, is part of that conversation.
Through his buddy Alan Elia, Clawson was introduced to Traci Piccolo Dolby, one of Joy and Brian Piccolo's three girls, after he became Wake Forest's coach in December 2013, building a friendship that continues in this special season for the Demon Deacons.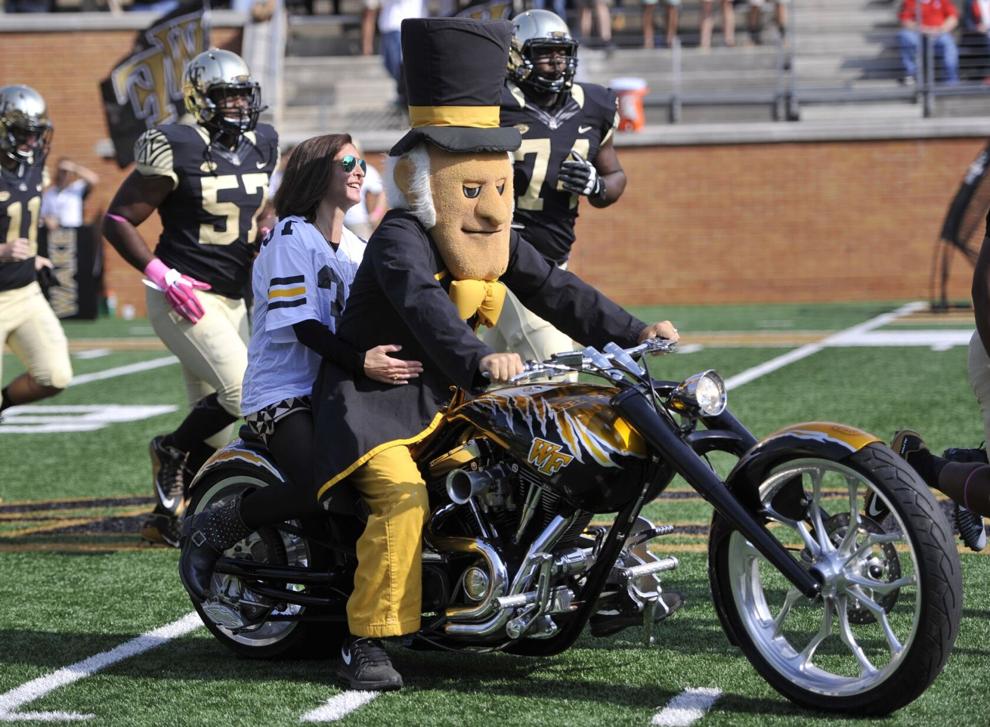 "The whole story of Brian Piccolo and Gale Sayers and the legacy and all that, I think I was more excited to meet her," Clawson said. "And in my years here, we've become good friends. She reaches out to me and when she's in town, and her and her husband (John) will stop by the office."
Traci and John visited Winston-Salem for the homecoming game against Duke on Oct. 30.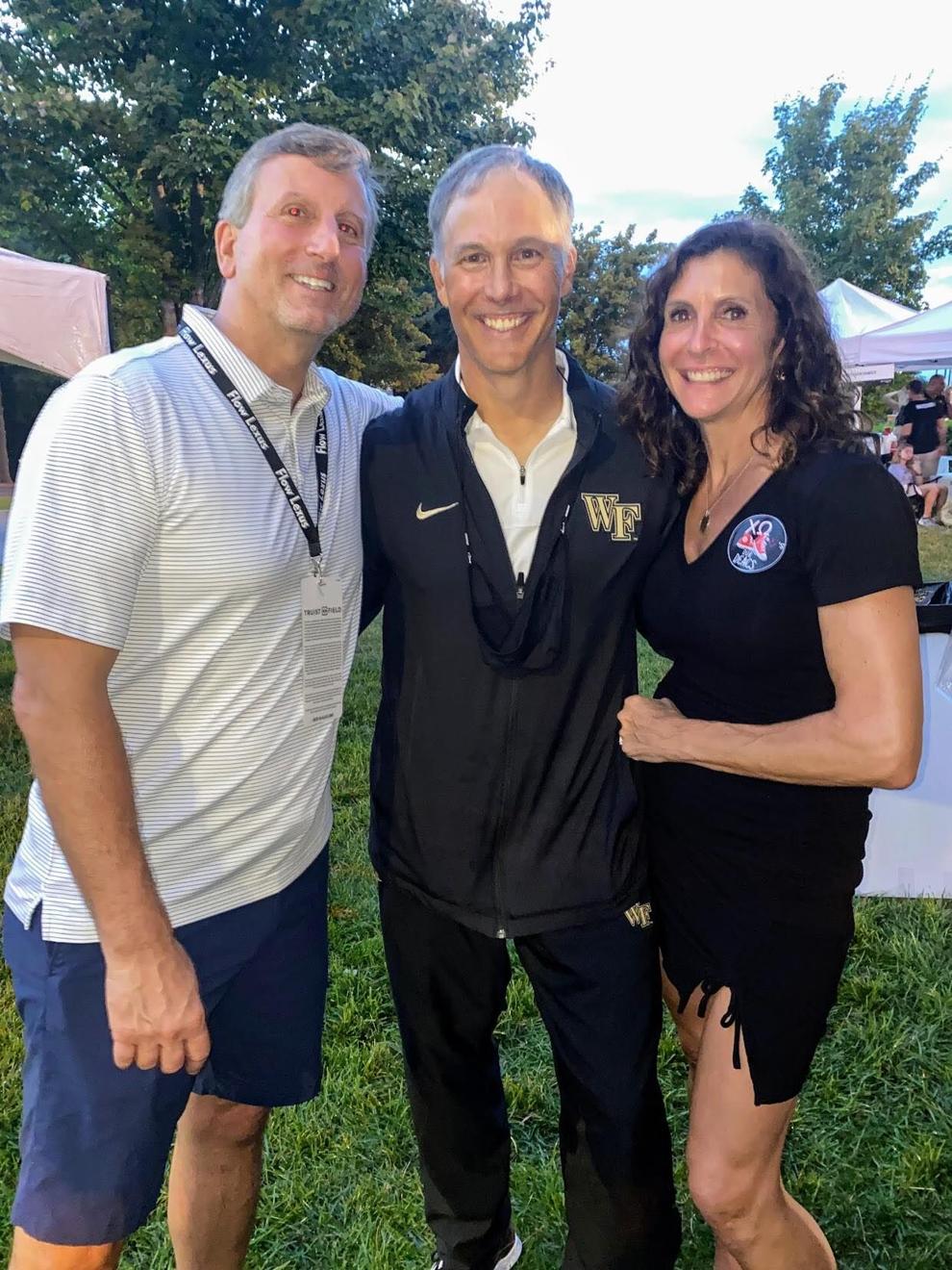 "We're such big fans of Dave and what he's done, and I just can't say enough about how perfect he is for Wake Forest," said Traci, whose youngest son, Brian, will walk on at Colorado State in the spring to play football. "Dave's just a down-to-earth guy who is so generous with his time. We are definitely watching every game and are so excited for the season they are having."
Piccolo's family
Wake Forest's football team is 9-1, reaching that win total for only the third time in school history. So when it comes to what is known about the program on a national level, one name stands alone — Brian Piccolo.
Piccolo, a Deacons running back, finished 10th in Heisman Trophy voting in 1964 ahead of Joe Namath and Sayers. Piccolo, despite being the ACC player of the year that season, went undrafted but made the Chicago Bears after a tryout and eventually teamed in the backfield with Sayers as a fullback.
When Sayers, who was Black, and Piccolo, who was White, were on the road in 1967, they shared a room, a first in NFL history.
Piccolo died in 1970 at age 26 from cancer while a member of the Bears. The movie "Brian's Song," a must-see for anyone with a pulse, chronicled Piccolo's battle with cancer and his friendship with Sayers.
Two of the Piccolos' daughters, Lori and Traci, later graduated from Wake Forest. The youngest daughter, Kristi, is a graduate of Penn State.
Clawson's first brush with Wake
Elia and Clawson played football and basketball together at Lewiston-Porter High School, co-captains in each sport and graduating together in 1985. Clawson said he was a shooting guard on the basketball team, but said: "That doesn't mean I was a scorer."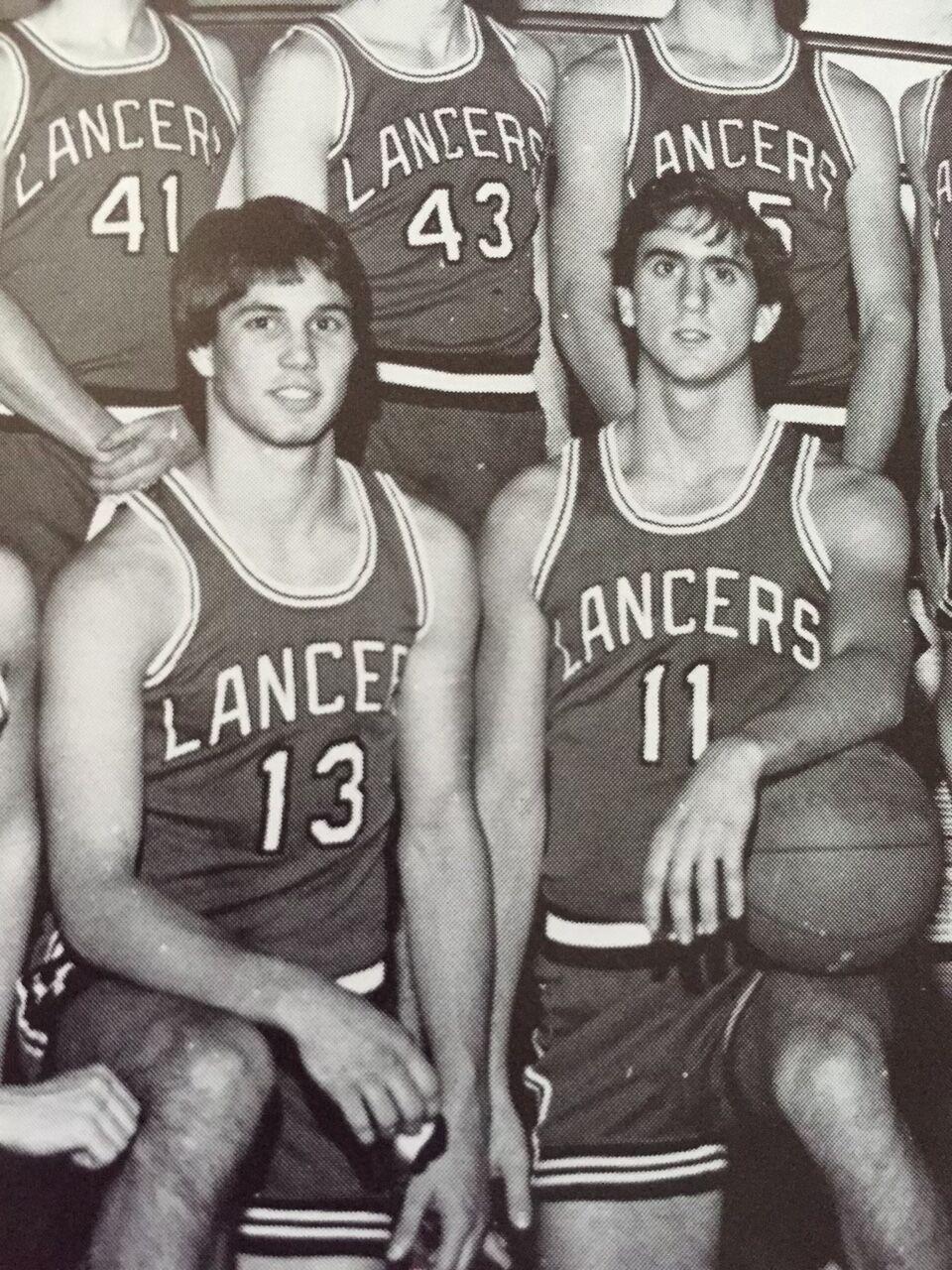 What Clawson was, Elia says, was more of the coach-on-the-field type of captain.
"He was like that in basketball and football, and I was the one getting in guys' faces, so even back then he approached things as a coach," Elia said. "And I'll have to admit he was a little better athlete than I was."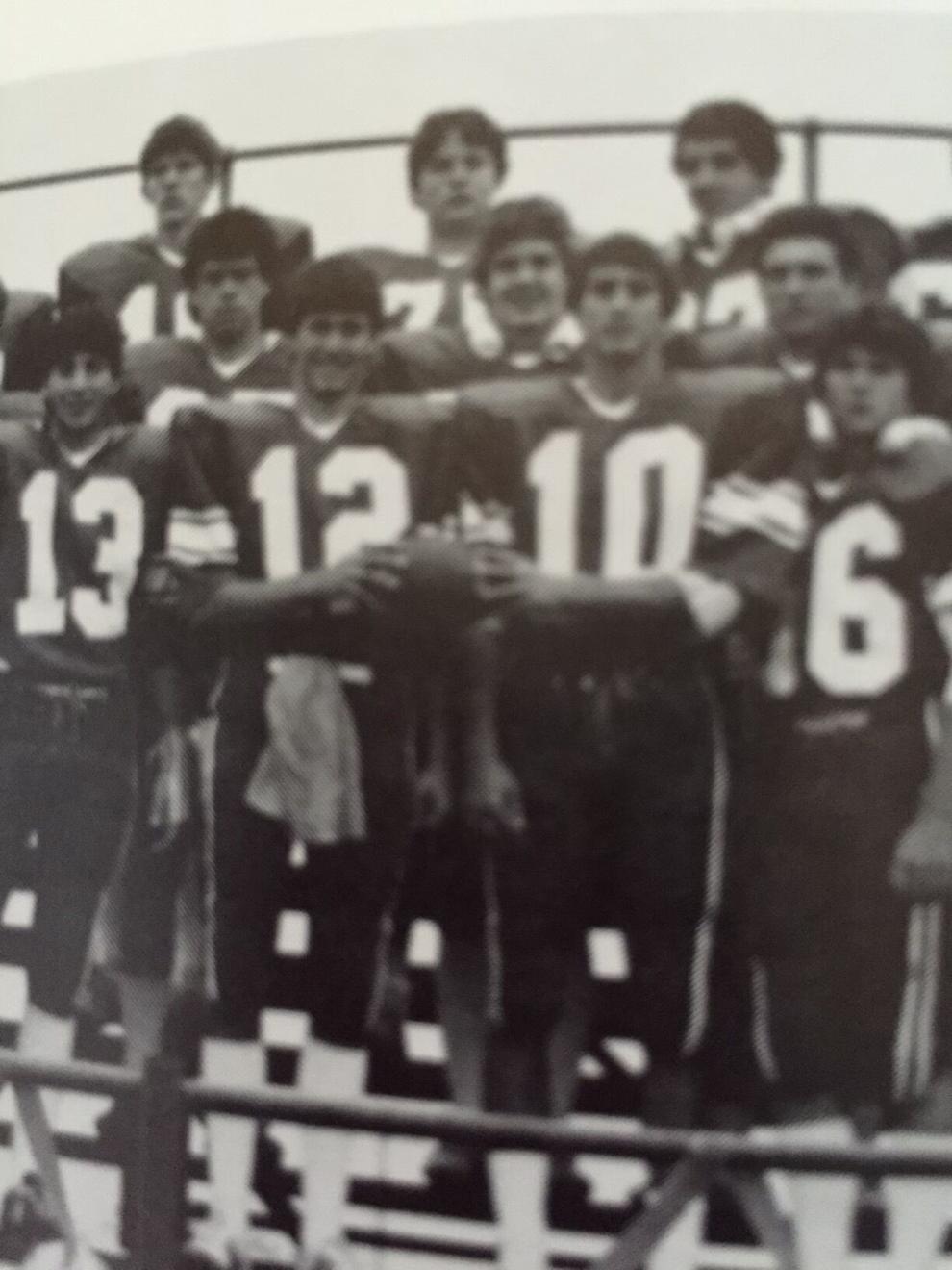 The two friends and their fathers visited about 15 schools in 1983, when they were juniors, and Wake Forest was one of them. Clawson wasn't good enough to play for the Deacons, but knew he wanted to play college football.
Elia, now the chief executive officer at Sevenson Environmental Services Inc. in Niagara Falls, N.Y., loved his visit to Wake Forest and knew that's where he wanted to go.
While Elia went to Wake Forest and didn't play football, Clawson played football and basketball at Division III Williams College in Massachusetts.
"I wanted to play college football," Clawson recalled. "So I sent the film (to Wake Forest) and I got the 'Thanks, but no thanks.' And that's how I ended up playing Division III football where my head coach told us many times, 'The only reason you're here is that there is no Division IV.'"
Elia and Traci Piccolo, meanwhile, became friends during their Wake Forest days and remained in touch after graduation in 1989. Fast forward to Clawson getting the job at Wake Forest eight years ago. The star-struck coach was introduced to Traci by Elia.
"It's really insane, when you think about it, that Dave and I grew up together playing sports and then going off to college and then Dave winds up at Wake Forest," Elia said. "And it's really cool about the Brian Piccolo legacy and with Traci going to Wake as well. I've introduced Traci before to other friends, and she's like a rock star because everybody in our generation has seen 'Brian's Song.'"
'A pretty powerful legacy'
Even more than football, Piccolo's legacy has become the cancer research performed in his name. His widow, and Traci's mother, Joy Murrath, is president of the Brian Piccolo Cancer Research Fund.
Traci, whose family lives in Lake Forest, Ill., says the work the Bears do for raising money for the fund has been ongoing for nearly 50 years. She also praised the fundraising by Wake Forest students each year.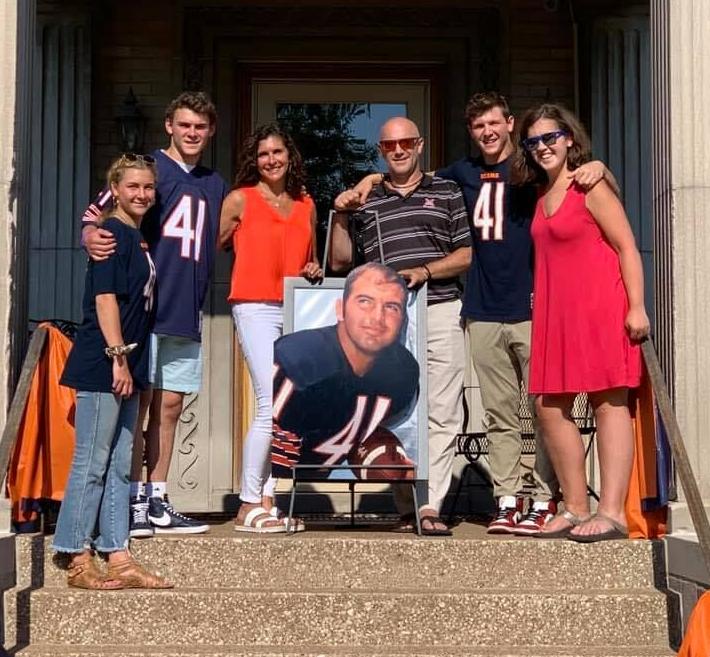 "I've promised myself one year I'm going to run in that fundraiser they do on campus," Traci said about the "Hit the Bricks" campaign in September, in which nearly 1,700 runners and walkers participated and helped raise more than $200,000.
Hit the Bricks, which started in 1980, is a student-led event that has raised nearly $5 million for the Comprehensive Cancer Center at Wake Forest Baptist Medical Center as part of the Brian Piccolo Cancer Research Fund.
"The way Wake Forest has embraced my father even after all these years is something our family doesn't take for granted," Traci said. "The legacy of what his name means at Wake Forest can be seen all throughout the football facilities."
Clawson credits Elia for introducing him to Traci, which has deepened the ties of the Piccolo family to Wake Forest and to its football program.
"It's been really fun getting to know her," Clawson said. "And again, I credit Alan for kind of connecting the two of us. She's a huge Wake Forest fan and, obviously, the impact that her dad had over 50 years ago still is a pretty powerful legacy that still impacts us today."
Traci says she tries to watch every game, especially this season.
"It's great what the football team is doing, and it's been so fun to watch," she said.
As a Wake Forest fan, however, she's also trying to stay in the moment.
"When is that ACC championship game?" she asked about the Dec. 4 game. "We might have to get down to Charlotte for that one, but I don't want to jinx it by looking ahead."