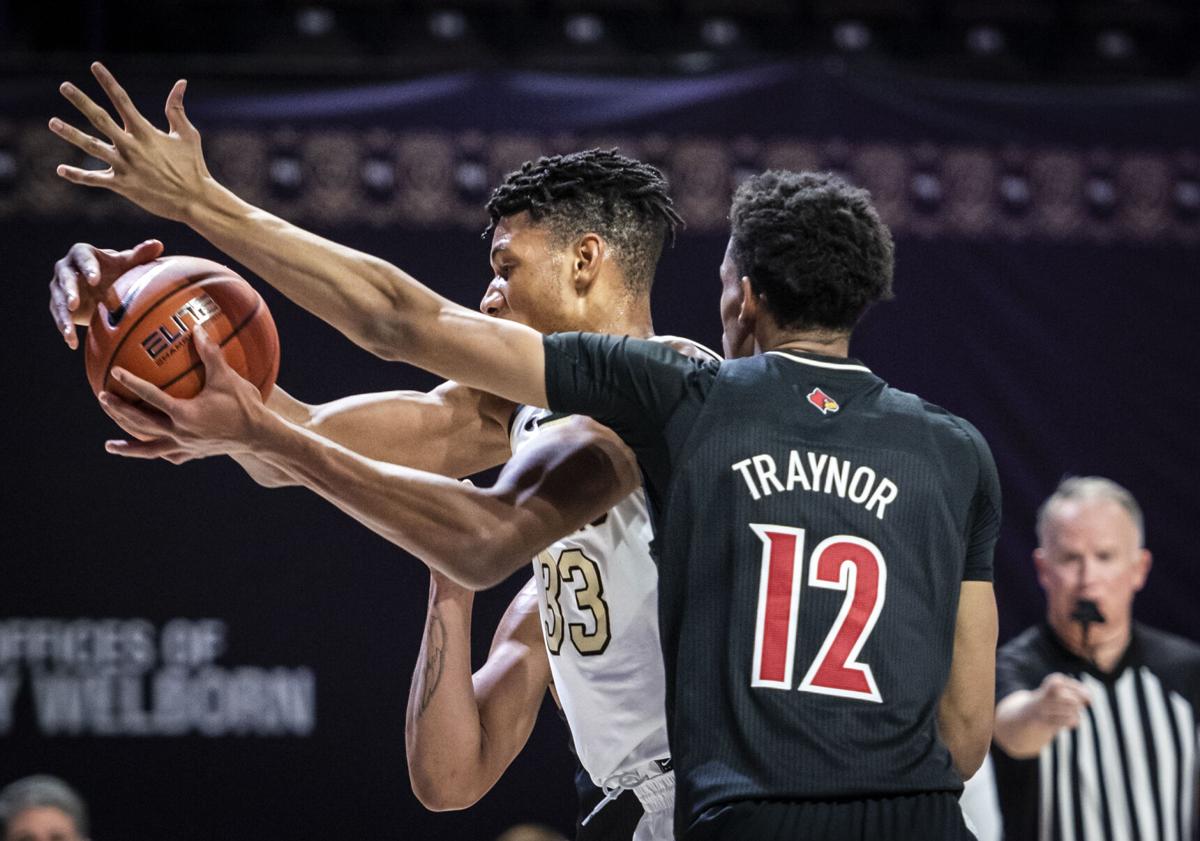 The Wake Forest basketball team and Coach Steve Forbes get their second Triangle matchup, at North Carolina on Wednesday night.
The Tar Heels (3-3 ACC, 8-5 overall) will be the first team Wake Forest (0-5, 3-5) has played outside of the top 25 since a Jan. 3 matchup against Georgia Tech.
Three things to know about the game:
Oguama, Wilkins become Sunday bright spot
The trio of Daivien Williamson, Isaiah Mucius and Ismael Massoud – Wake Forest's three leading scorers who've played ACC games – had to fight through a physical Virginia Tech defense on Sunday that got the best of the Deacons. Those three were a combined 10 for 29, scoring 33 points in the 64-60 loss.
Wake Forest curbed that with inspired play from Ody Oguama and Isaiah Wilkins.
Oguama had four quick points to start the second half, getting looks inside in a 4-for-6 shooting performance and shaking off a foul less than a minute into the game. His play, and his ability to avoid foul trouble, will be crucial against UNC, which is loaded in the frontcourt with Garrison Brooks, Armando Bacot and Day'Ron Sharpe.
"We have to do a better job of when we see him going like this, feeding him the ball and just knowing that he gets it rolling because when he gets down there, he's hard to guard and he finishes," Massoud said of Oguama. "And it just opens the court up for us when we have that post threat."
Wilkins' six points could be overlooked, but they came in some of the game's biggest moments. He hit a three-pointer against the program in which he spent two seasons to bring the Deacons within two points. Later in the second half, Wilkins had a steal and fast-break score that pulled Wake Forest within two points again.
Wake Forest coach Steve Forbes said it comes down to hustle for Wilkins, who earned a start this season because he tries to keep the ball moving.
"He's a really good team player," Forbes said. "... Typically, he's in the right spot, defensively. Sometimes he gets overmatched a little bit because he's not the tallest guy in the world, but he brings a lot of heart."
A player to watch out for
UNC saw the return of Anthony Harris on Saturday in a 82-75 loss to Florida State. Harris, who tore his ACL in December 2019, scored five points and had three assists in nine minutes.
Coach Roy Williams said that Harris had spent the last couple of weeks acclimating to full-court work again and that Harris provided a boost in his limited return.
"I went and saw our trainer, Doug, before I even put him in the game because I just wanted a little more energy level, and Anthony supplies that," Williams said. "He was fantastic."
In the grander scheme, Williams feels the Tar Heels are starting to pass the ball closer to what he prefers. Still, the coach said, if he could sway his team to move away from the three-point line and focus more toward the entry passes into the paint, success would be easier to come by.
"We've got to move the ball and share the ball," Williams said. "We've got to get our big guys more involved. Their shooting percentages are good, and perimeter players other than Kerwin (Walton), their shooting percentage is bad, so you can't be dumb.
"You've got to get it to guys who are making the most shots. They've got to get the ball more."
Props to Forbes
Williams took an opportunity to give praise to Forbes in his debut season with Wake Forest. The Deacons are coming off four straight games against ranked opponents that featured contested second halves during a season in which they endured a 33-day layoff.
"Everybody's got problems, it's unusual," Williams said. "But I don't know that anybody has handled things the way Steve has – being the new coach, whole new team, all that kind of stuff, oh yeah here you've got to play Virginia Tech and then you've got to play North Carolina and then you've got to play somebody else – I don't think anybody's had the challenges Steve has had, and he's just done an amazing job with that and getting his club ready. They're in every game."