Sure, Jalen Johnson's got a nice left-handed shooting stroke for the Wake Forest men's basketball team.
But the truth is, his ability to draw with his left hand is even better.
Johnson, a graduate of Tennessee who is helping the Demon Deacons with his outside shooting and valuable experience, is a budding artist who has dabbled in it since he was a child.
"I guess my earliest memories of it was when I was a kid and my mom (Nikki Berry) draws a little bit and so does my dad (Brian Johnson), but I always like to draw and I would hang up those pictures on the refrigerator," said Johnson, a graduate of Wesleyan Christian Academy in High Point who played with Brandon Childress, Mike Buckland and Harry Giles III as a junior in 2014-15.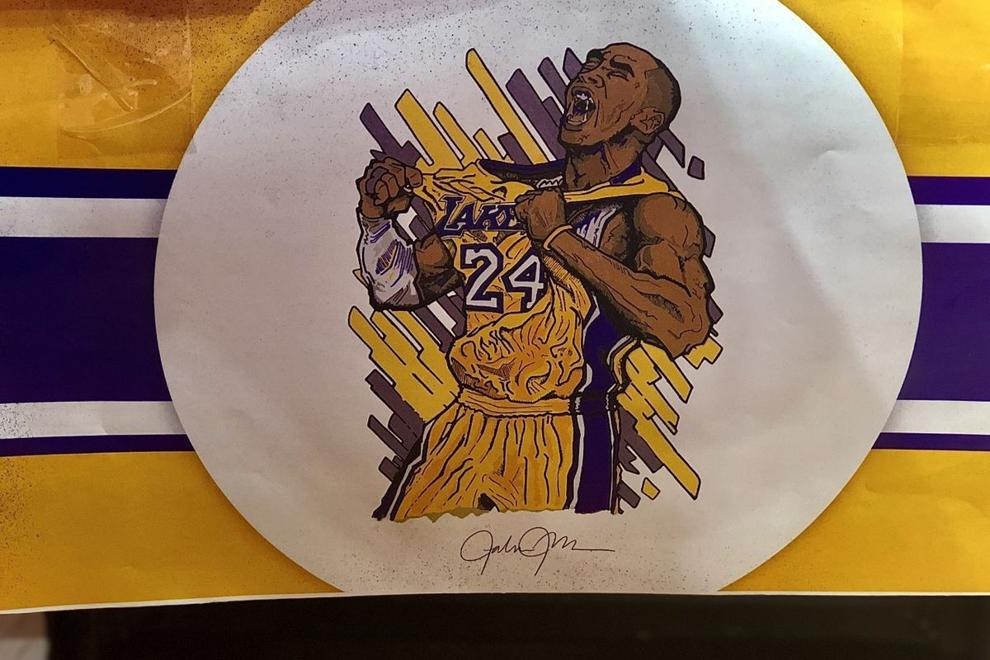 He continued to draw through middle school and became quite good at it.
"I really started to enjoy it and I'd go to my grandma's house and print a picture off her computer then I'd sit there and try to draw it," Johnson said. "I just think it started from that and kept going."
When he was at Wesleyan he really got into his knack for drawing and over a few months did a fantastic free-hand drawing of Kobe Bryant, an idol who played for the Los Angeles Lakers and won five NBA titles. Johnson had taken his time with the drawing because he did it during an art class.
Fast forward to late January 2020, when Bryant and one of his daughters, Gianna, along with seven others died in helicopter accident. Johnson, like many others, was devastated when he heard the news.
Johnson also remembered his drawing of Bryant and he posted it on social media with a heartfelt tribute.
"I had the drawing for a while and I had it because it was always one of my favorites," Johnson said. "And a lot of people have asked for it but I refuse to give it up. It's unfortunate we lost Kobe last year but I think once it happened I posted it on my Instagram and it kind of went from there."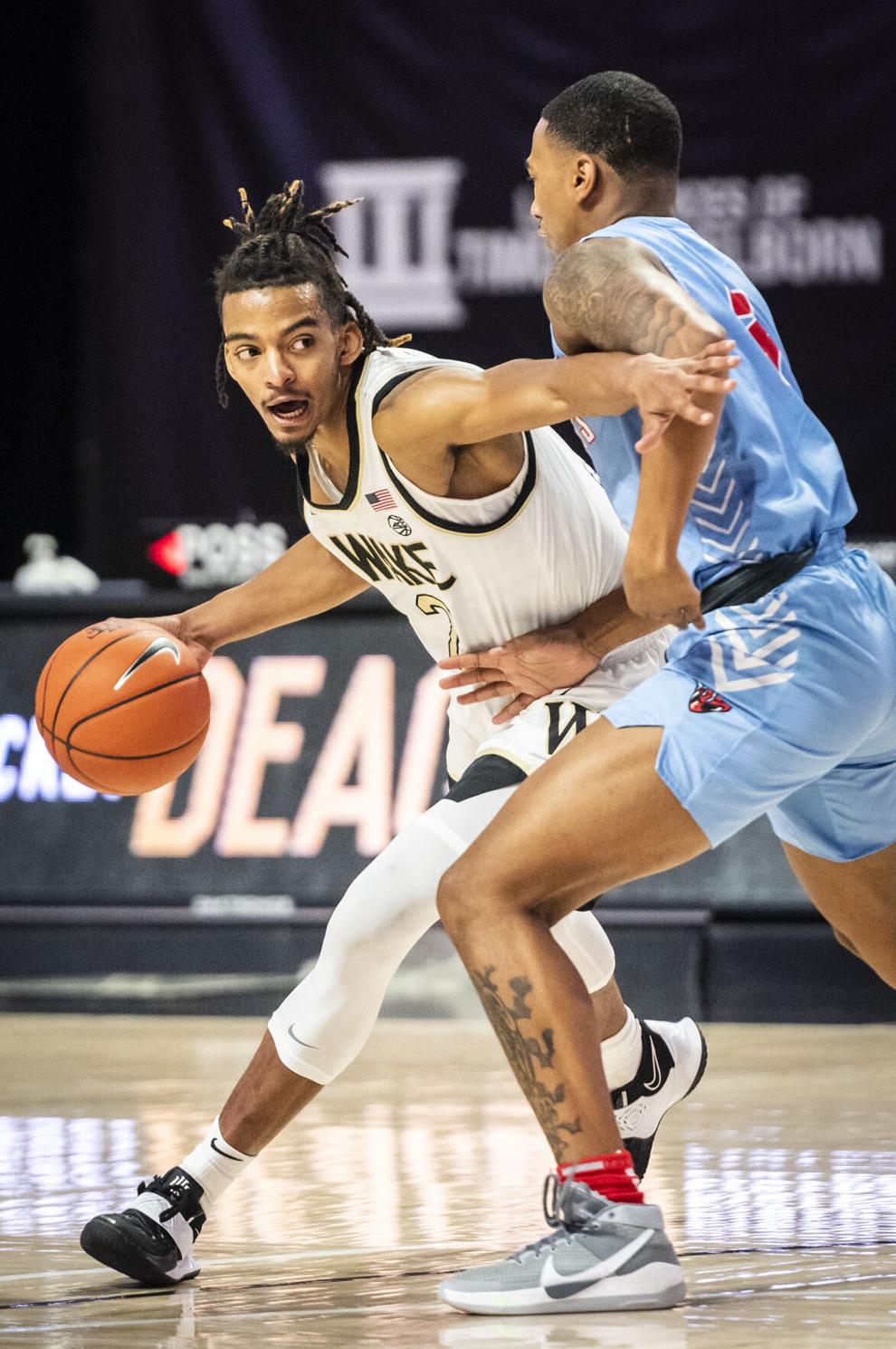 When the athletics department at Tennessee saw the drawing, they asked Johnson if they could use it for a tribute to Bryant. And a few days after Bryant had died before one of Johnson's game with the Vols, the drawing was superimposed all over Thompson-Boling Arena.
"I was actually working as an intern with their graphics/design team there at Tennessee and it just kind of worked hand in hand and we were able to transfer the drawing into a graphic," Johnson said.
Hearing the news about Johnson art doesn't surprise Sandy Bohon, who was Johnson's art teacher at Wesleyan. Bohon is now retired but spent 38 years as an art teacher and 17 years at Wesleyan.
"Of course I remember Jalen," Bohon said. "The drawing just came so natural to him, and while some kids can learn it and while he did learn more about it, it just seemed so natural to him."
Bohon said she's not a big basketball fan but knew he had gone to Tennessee. When she heard that Johnson had saved the portrait of Bryant that he copied off a picture she was pleased.
"We would banter back and forth in class but he loved coming to class and getting to work on it," Bohon said. "When you teach somebody like Jalen you kind of keep your eye on him to see how he's doing later in life. I'm so glad he's done well in college, and is also doing well with his art work."
The work that Johnson does with his art also came in handy when he arrived at Wake Forest this summer.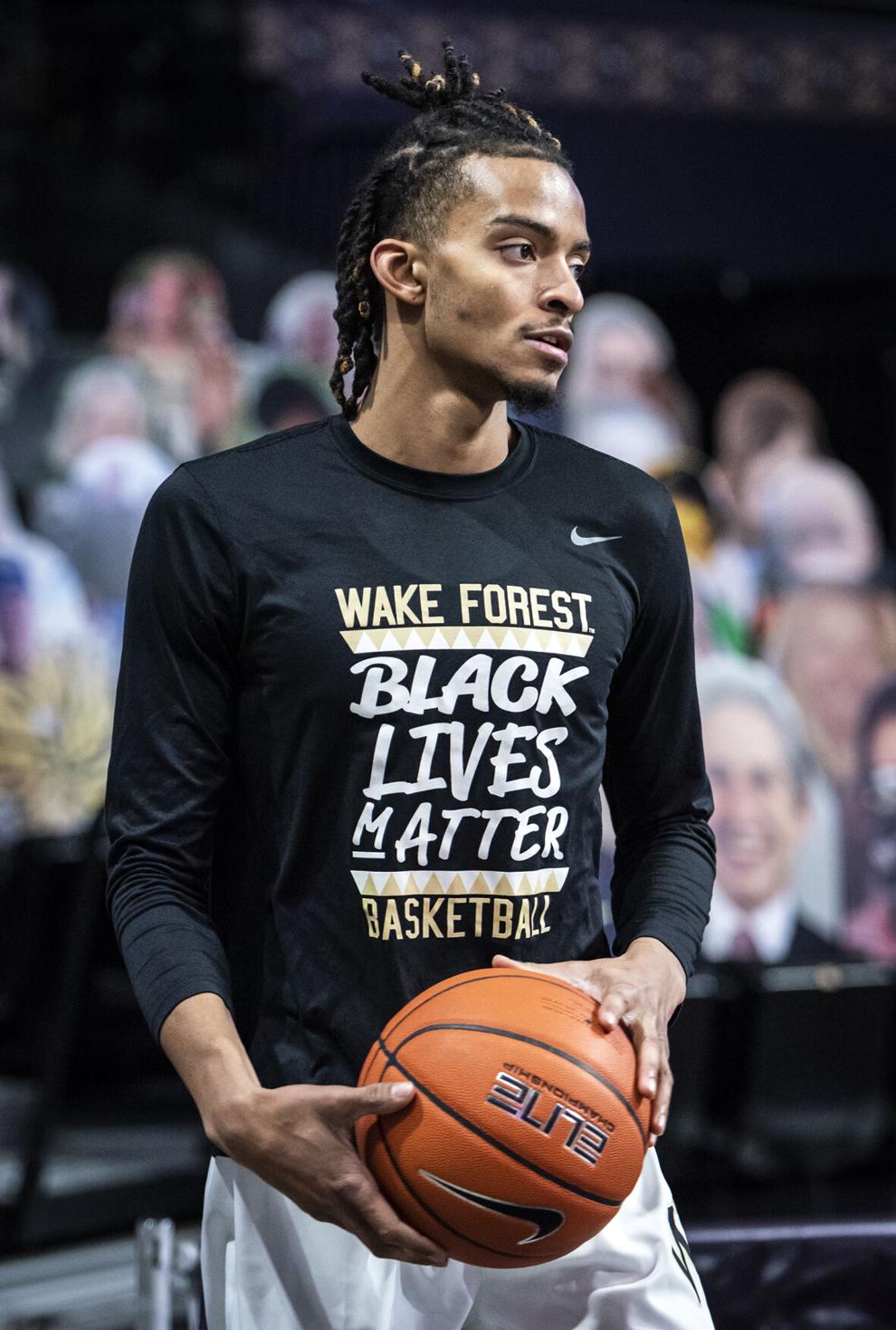 After his graduation from Tennessee he looked at several options to play another season and settled on being closer to home and jumped at the chance to play for Steve Forbes, who is in his first season in Winston-Salem.
While Forbes is looking for Johnson to add his experience on the court, Forbes also knew that Johnson was an artist. Forbes and Joe Hugley, Wake Forest's director of player relations, asked Johnson whether he could design the team's warm-up T-shirts for this season.
The design's concept was the Black Lives Matter movement, and Johnson admits there was some pressure.
"They came to me with the idea," Johnson said. "And when they offered it to me I jumped at it especially because of the Black Lives Matter. It's a movement that we need to bring out there and bring more people into it. In whatever form I can help I wanted to do it."
Forbes said he's impressed with Johnson's art work.
"He's way more talented in that than I am," Forbes said. "He's a quiet young man and a thoughtful person and in his spare time he likes to draw."
Forbes said the emphasis on the Black Lives Matter is important. It's making a statement, and it's being done by a player on the team.
"It's a special talent, and I'm in awe of it," Forbes said. "I'm very proud of him for doing what he did and our guys wear that shirt proudly in warmups and it's something that's personal because one of our own players created it."
Johnson has been thinking about his future after basketball. He already has his undergraduate degree from Tennessee and is taking graduate classes in sustainability at Wake Forest.
He learned plenty during his internship at Tennessee in graphic design.
"I can only hope so but I just want to stay humble with it," Johnson said about possible taking his artistic talents to the working world. "I think if I can continue to work on my artistic passion like I've done with my basketball passion I'll be OK."
As for his Bryant drawing it's not for sale, so don't ask him.
"I don't know if anybody has thrown me a price because I've shot it down whenever anybody has even brought it up," Johnson said. "If I would sell it I don't know what that price would be. I think I'll hang onto it forever because it means a lot to me."