The height of the pandemic and the down time offered time for reading for many people.
In the case of Wake Forest senior forward Isaiah Mucius, he dove into reading every chance he could. But he was particularly interested in learning more about how to be a leader.
So his choice of books helped him to become that leader, and that's come in handy this season.
"How many guys would do something like that?" Coach Steve Forbes of the Demon Deacons said.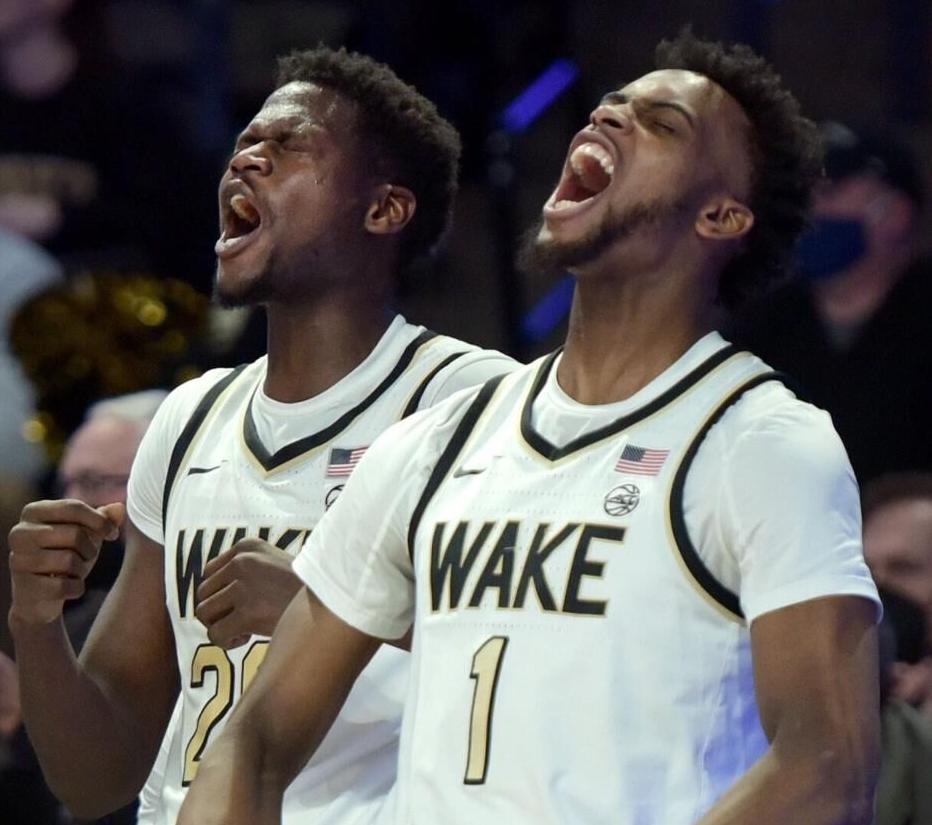 Mucius, the longest-tenured player on Forbes' roster, has been a four-year starter but for the first time is part of a ranked team. The Demon Deacons are No. 25 in the latest coaches poll, a place they haven't been since the 2009-10 season.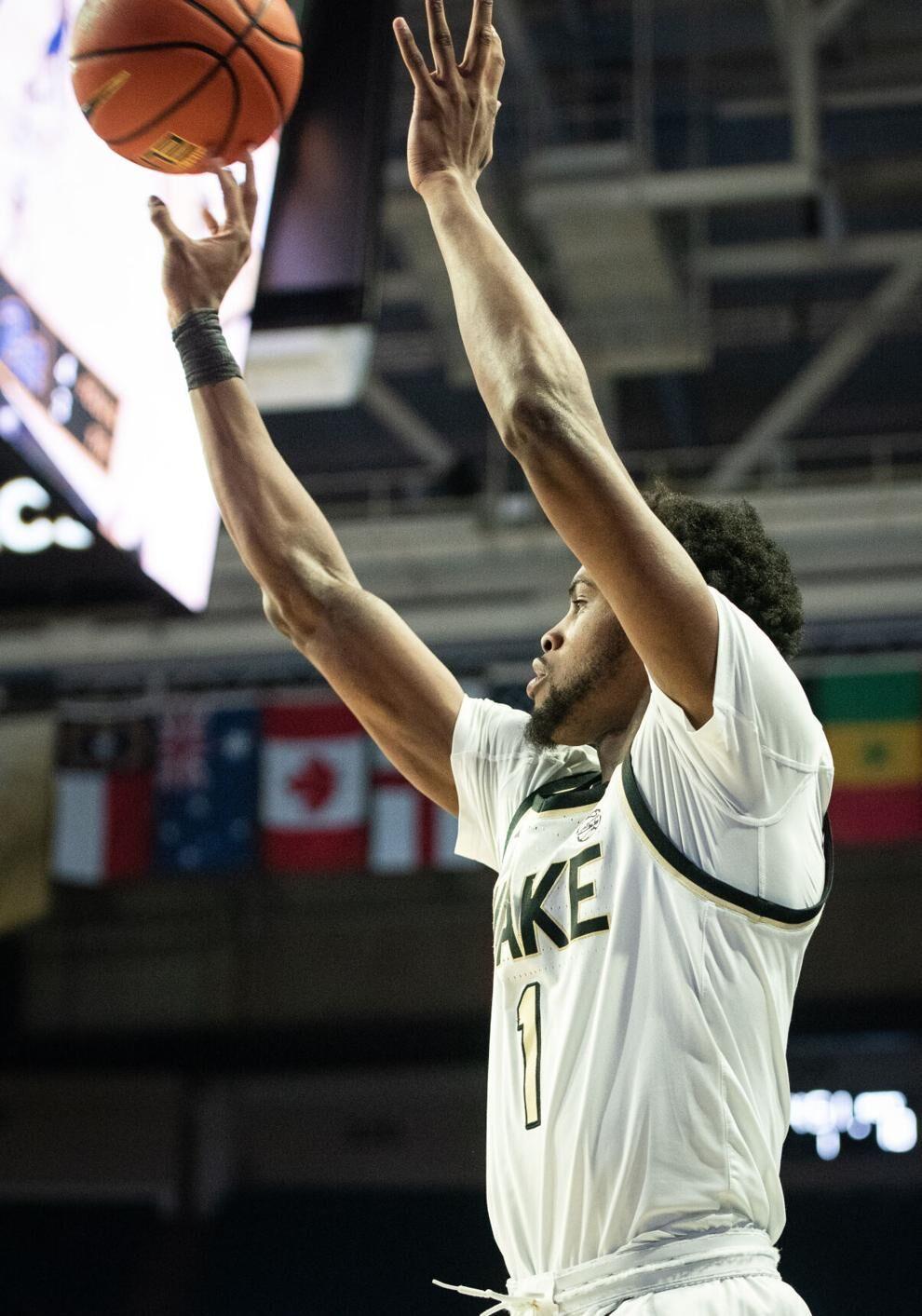 "I'm playing some of my best basketball since I've been here," said Mucius, who no longer has to do it all for the Deacons to win.
His stress level has gone down since the arrival of transfer starters Dallas Walton, Jake LaRavia and Alondes Williams. With LaRavia, Williams and Daivien Williamson handling the ball most of the time, Mucius can afford to pick his spots on offense.
"We are third in the conference, and we've been in 14, 13, 14th place or whatever for the longest time," Mucius said. "To make that big of a jump and be a part of this is special. I want to be one of those legacy builders so this has been great."
Mucius was recruited to Wake Forest by Danny Manning, the previous coach who was fired in April 2020, and he's the lone scholarship player left. In Mucius' previous three seasons, the Deacons combined to win 13 ACC games. But they are 9-4 this season in league play with seven games to go and have a good chance to get 13 wins or more in the ACC.
In his freshman season in 2018-19, the Deacons went 11-20, but on Wednesday night at N.C. State they will have a chance to win their 20th game of the season.
What Mucius is proud of is how consistent he's become as a defensive stopper. He continues to lean on Randolph Childress, a former assistant under Manning who is now a TV analyst.
"Coach Childress is like a mentor to me, and he's happy that I've found that consistency," Mucius said. "He was the one person who was here who was always pushing me to get better. He pushed it through my head to be consistent, and I fought it for a long time but as I've gotten older I understand it."
Childress wrote in a text message he was really proud of Mucius development this season.
Forbes has spent a lot of time talking about the transfers who have helped turn around the Deacons' fortunes, but he also hasn't forgotten about Mucius.
"He's just a great teammate and he wants to win," Forbes said about Mucius, who has scored 883 career points to rank 64th in school history. "It's no fun to lose and anybody can be the leading scorer on a bad team. I think it's a lot more fun and I think he will tell you that."
When Forbes was hired before last season, he reached out to Mucius to recruit him to stay. He couldn't do it in person because of COVID-19 so Forbes called Mucius and they had some great conversations. Forbes calls Mucius and Walton his "glue guys" who don't panic when things are going bad.
"I think he really wants to get his degree from Wake Forest, which should be the most important damn thing," Forbes said about Mucius, who is majoring in communications and can graduate in the spring. "And I think that gets lost in the sauce with this one-time transfer thing. Being able to come and go as you please, but I know he's got great relationships with not only his teammates but people around campus. And I think he really likes our staff and he bought in immediately."
Mucius, who does have another season of eligibility because of last season's COVID-19 year, says he will leave it up to his parents (Tessie and Matthew) to figure that all out if he decides to come back.
For the time being he's excited about the chance to play in the NCAA Tournament for the first time, which is a strong possibility for a team that's won six of its last seven games.
"You can't ever take a team lightly and now we play at N.C. State we have to go out and play as hard as possible and try to get a win," Mucius said. "I try to preach that to the guys all the time."
Mucius smiled when he was asked when he knew the Deacons would be better thanks to the influx of transfers. Williams, who is a candidate for ACC Player of the Year, has been confident from the time he arrived on campus.
"All those guys just kind of had that swagger and then when we started playing you could see it was going to be different," Mucius said.
Mucius says the unselfishness of everybody on the Deacons is something he's been amazed by.
"We don't care who is scoring or if you haven't gotten a shot in awhile nobody cares because when you look at the scoreboard we are winning games," he said. "When you are playing around guys that can put the ball on the floor like that you don't have to do too much. I've had to make big plays here and there like at Virginia but at the end of the day I have to cut to the basket, make some three's and defend my ass off. Those three things allow me to do it at an elite level and that's allowed me to play my best basketball."