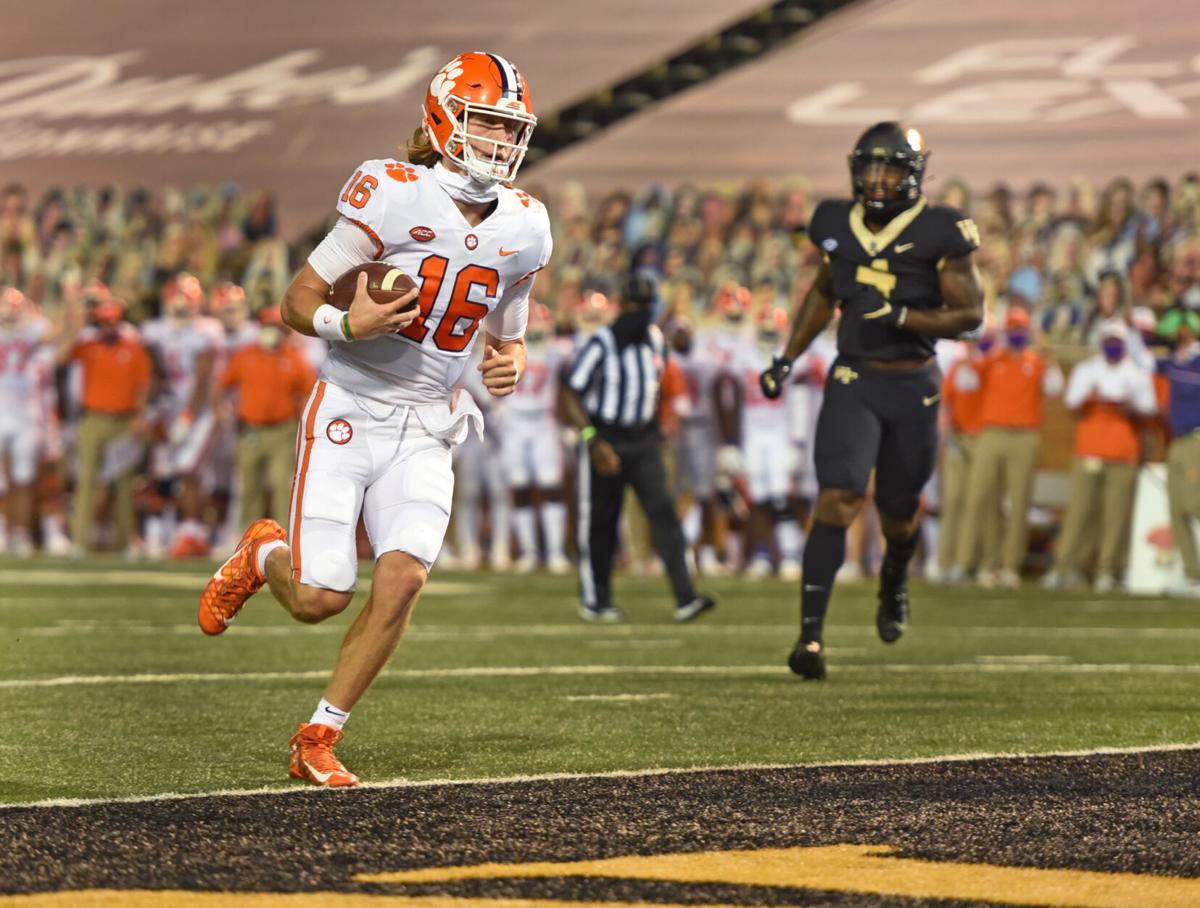 Most of the answers will come next weekend, and realistically we knew that long before Clemson put Saturday night's 37-13 win over Wake Forest out of reach.
The Deacons were never going to learn if their remade offensive line would hold up when their first task came against Clemson and defensive coordinator Brent Venables.
Just like the Deacons were never going to learn if their inexperienced, and recently hobbled, secondary will grow quickly when its first task came against Trevor Lawrence.
"Obviously some missed tackles. A few plays we probably miscommunicated, but I've got to watch it," senior safety Luke Masterson said. "It's tough coming right out of the gate."
Clemson led 34-3 when Lawrence and Travis Etienne exited the game, and it had all the feeling to that point of the last two games between these teams — 63-3 and 52-3.
Whether Clemson's second and third teams aren't as sharp as years past, or Wake Forest dug deep and found some resolve or the Deacons finally knocked some rust off — it's likely a combination of those and a few other factors that kept the score from being embarrassing.
"We have a lot of good young players play a lot of football for the first time," Coach Dave Clawson said. "We've replaced our entire starters at the offensive skill positions."
Wake Forest can't hang with Clemson. That's the message when you punt on fourth-and-2 from your 46 after Clemson just marched 92 yards for the game's first touchdown. That's the message when you attempt a 44-yard field goal when it's fourth-and-1 and are already staring at a two-touchdown deficit.
And that's the message when you get a 55-yard catch-and-run on the third play of the second half, down 27-0, and are content with a third-and-12 handoff and 39-yard field goal.
"I think most of those plays were early and they were on our side of the 50," Clawson said. "If those had been on Clemson's side of the 50, I probably would've gone for it. And then, we haven't scored a lot of points against Clemson lately. The fourth-and-1 that was down tight (in the first half), I wanted to get points on the board, I didn't want to come out of it empty-handed."
In lieu of NFL preseason games, this might as well have been one for Wake Forest. The Deacons in the second half at least saw they have two slot receivers who can help them win games in the non-heavyweight division of the ACC. Jaquarii Roberson had more yards against Clemson (92) than he's had in each of the past two seasons, while Taylor Morin had game highs of nine catches for 93 yards in his first significant collegiate action.
There's work to be done in ironing out some areas in which the Deacons figured they'd be better. Nick Sciba missed two field goals after missing one in the last 22 games. Boogie Basham had a third-down sack on the third play of the game but just one assisted tackle for the rest of the game.
Wake Forest had 37 rushing yards and gave up six sacks — it won't be the only team limited to numbers like that by Clemson this season. On defense, the Deacons were without roughly half of their defensive tackles — Rondell Bothroyd was the one we knew would be out, but he was joined by Tyler Williams, Justin Williams, Mike Allen and James Ash. One of the four freshman defensive backs on scholarship, JJ Roberts, was suited up.
Clemson put things in cruise control after going up 34-3. In less than three quarters, Lawrence threw for 351 yards and scored three touchdowns.
The most troubling part of Lawrence's stat line was how much better it could have been. Lawrence will go down as one of the greatest quarterbacks in the ACC and he was on point all night, but he could've had two more touchdowns and more than 400 yards if two receivers hadn't dropped balls in the end zone.
On one of those, Wake Forest's safety ran away from Amari Rodgers, who couldn't haul in a pass as the only player within 15 yards of the ball.
"You watched the game, too," Clawson said. "We could say we gave up 37, but they dropped some easy touchdowns. They probably had three or four and when they watch the film, they're going to say they should've had 60.
"As a coach, they easily could've had 60."
The season-opening game can typically reveal so much about a team — think of how much was learned about Wake Forest after overtime against Tulane in 2018 or the Utah State game last year. But Clemson's overwhelming talent plus some mental lapses kept the curtain from being pulled back on these Deacons.
Answers will come with next weekend's trip to Raleigh, and they'll come against an N.C. State team that Wake Forest has beaten three straight times. 
At least, that has to be the hope. Because the other side of that coin is much more worrisome.
Photos: Clemson 37, Wake Forest 13
Clemson Wake Forest NCAA football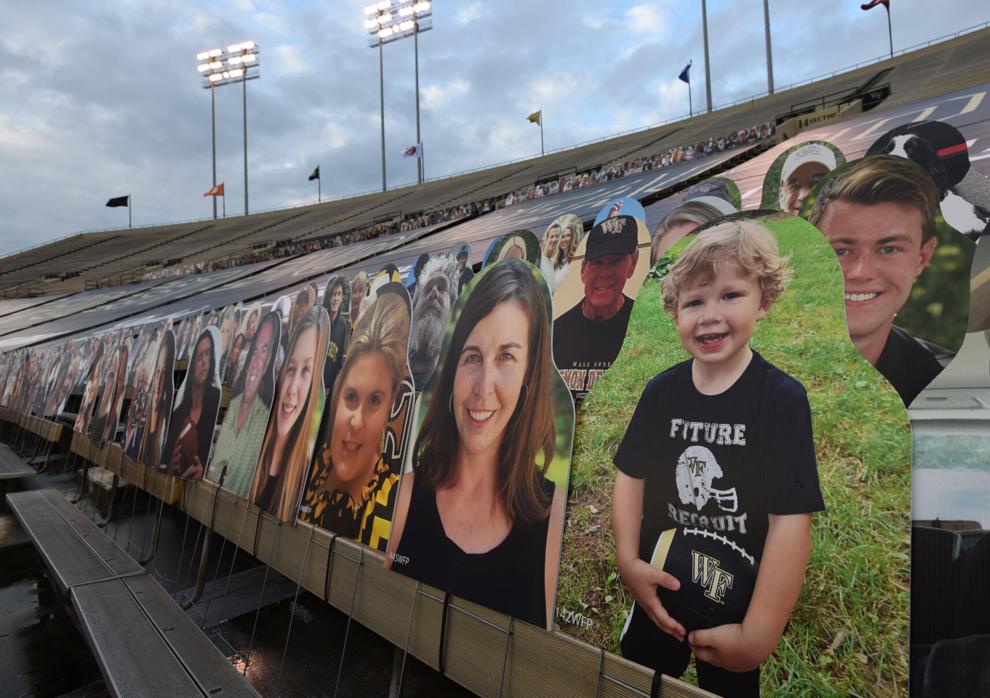 Clemson Wake Forest NCAA football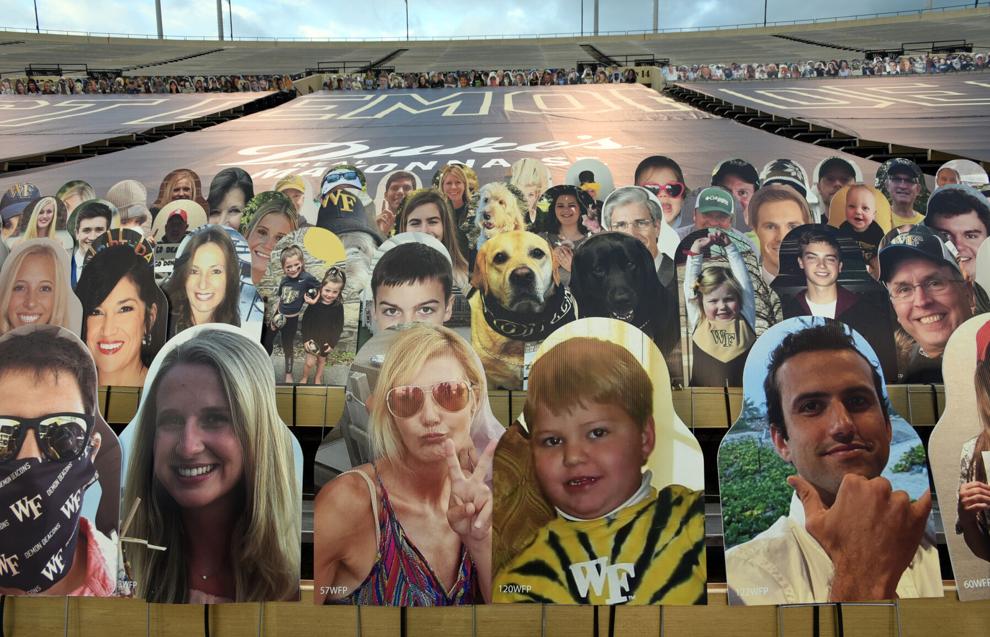 Clemson Wake Forest NCAA football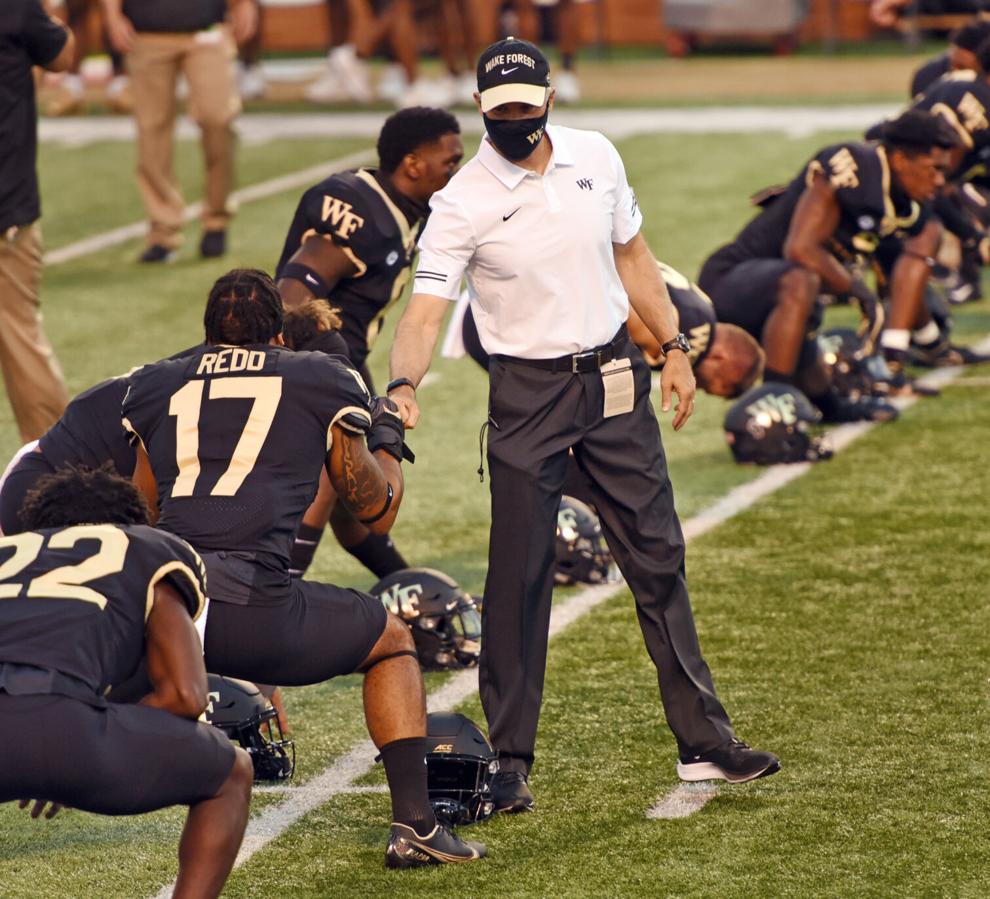 Clemson Wake Forest NCAA football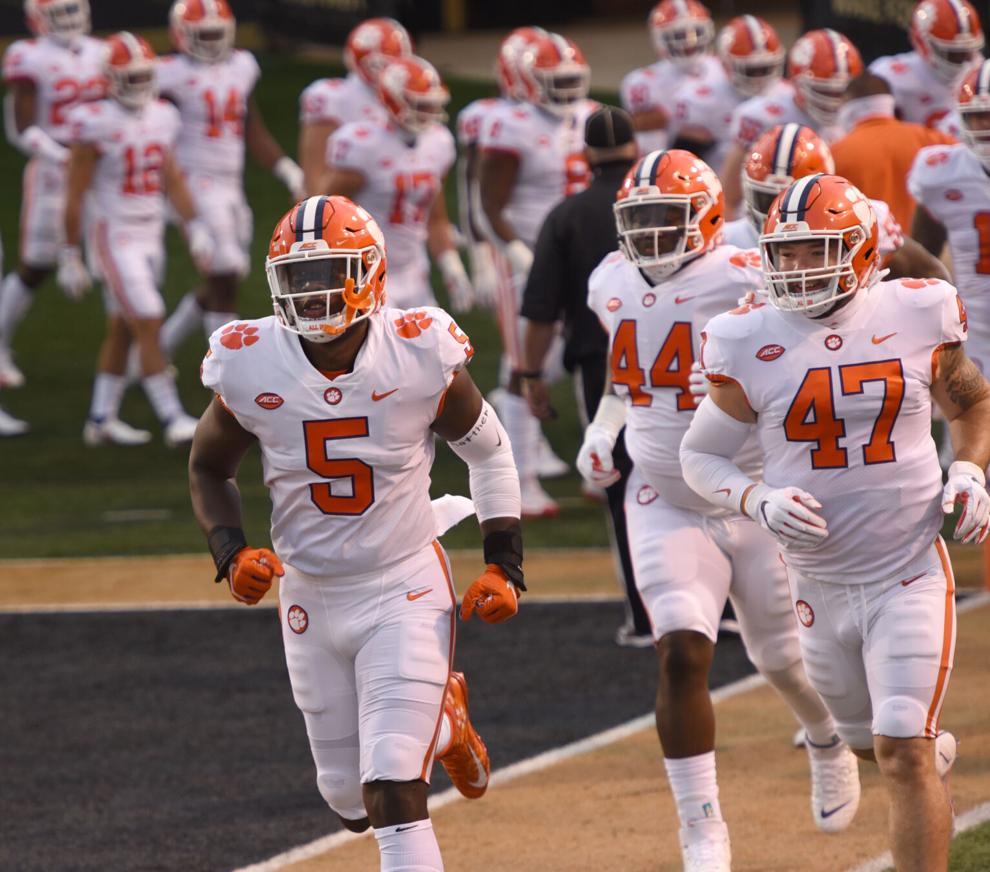 Clemson Wake Forest NCAA football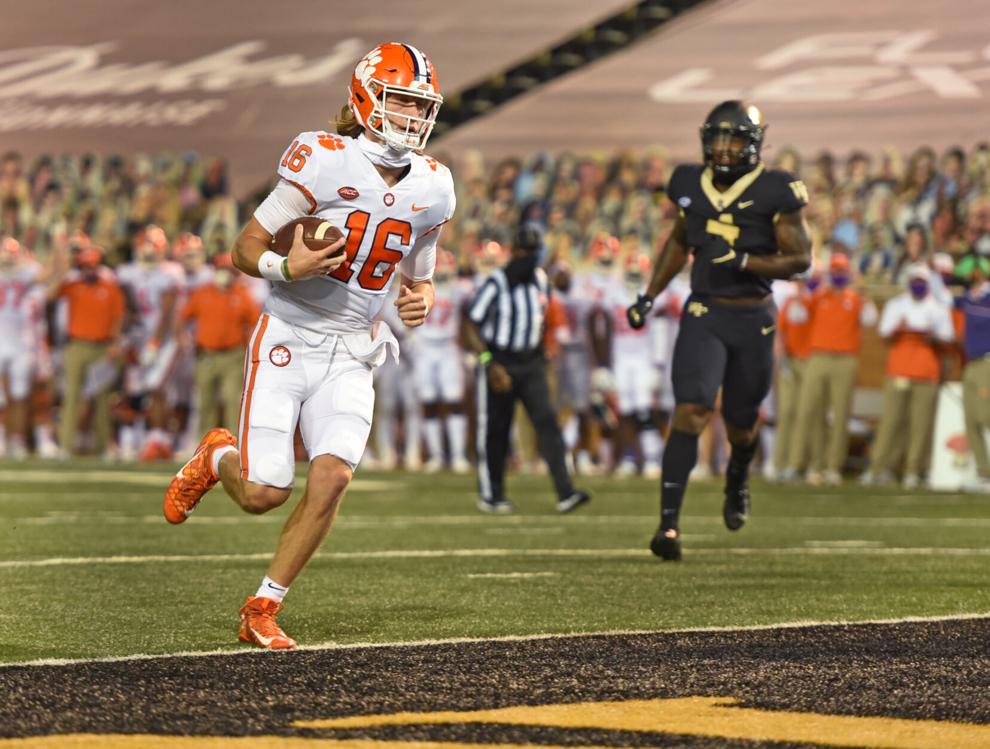 Clemson Wake Forest NCAA football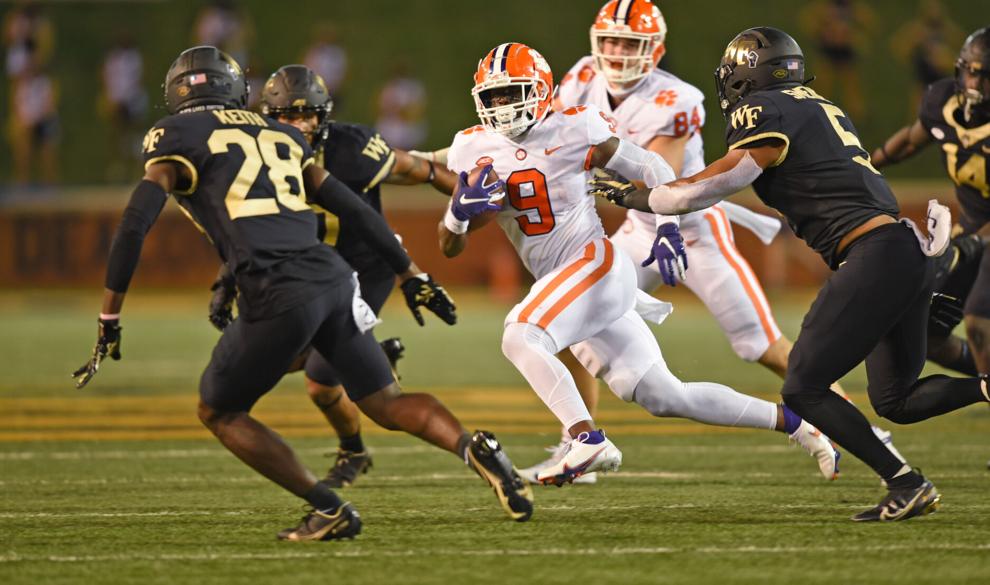 Clemson Wake Forest NCAA football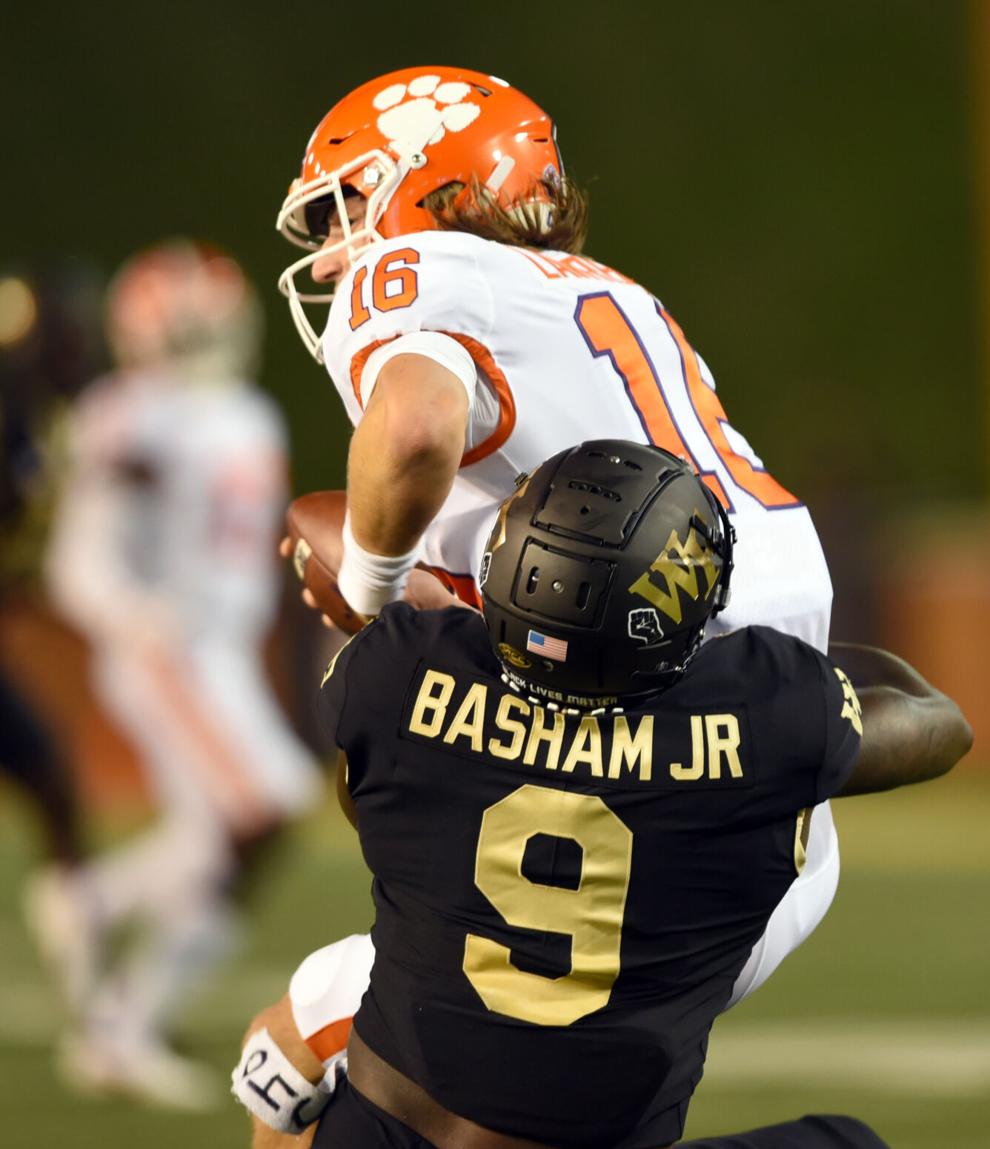 Clemson Wake Forest NCAA football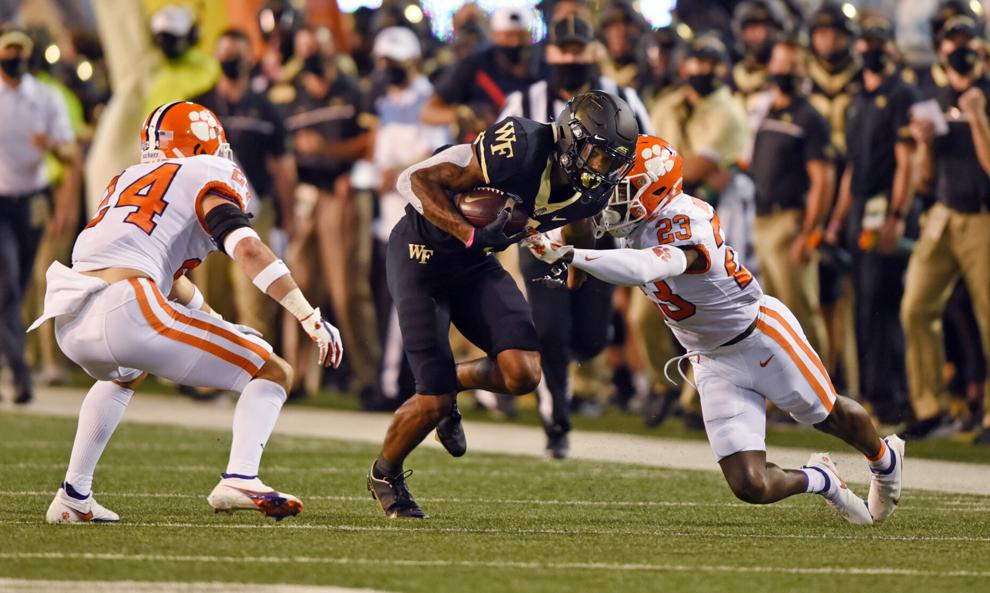 Clemson Wake Forest NCAA football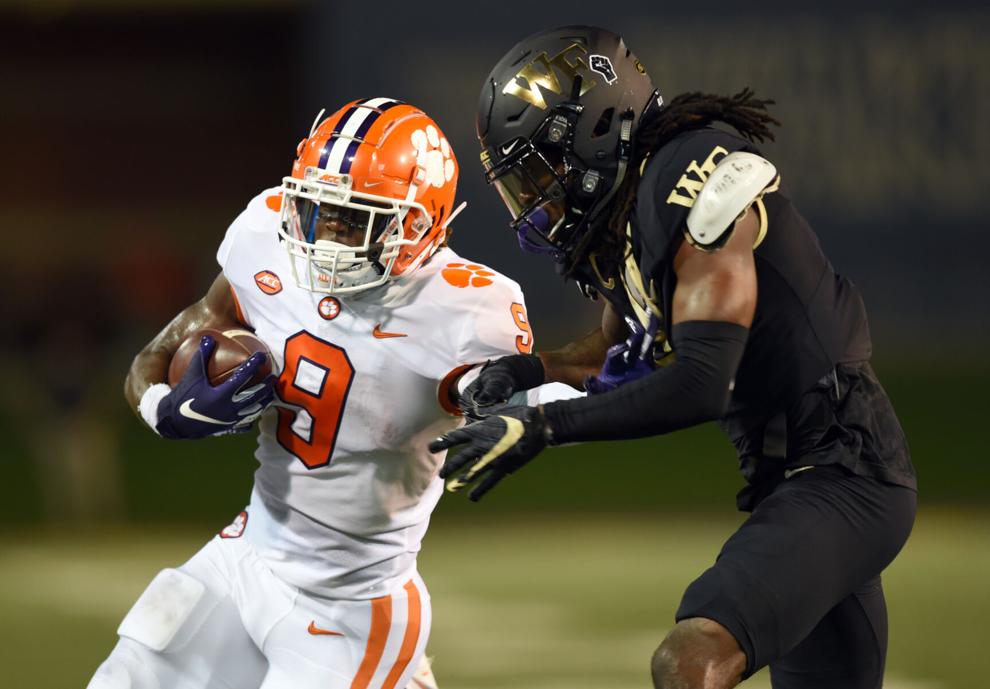 Clemson Wake Forest NCAA football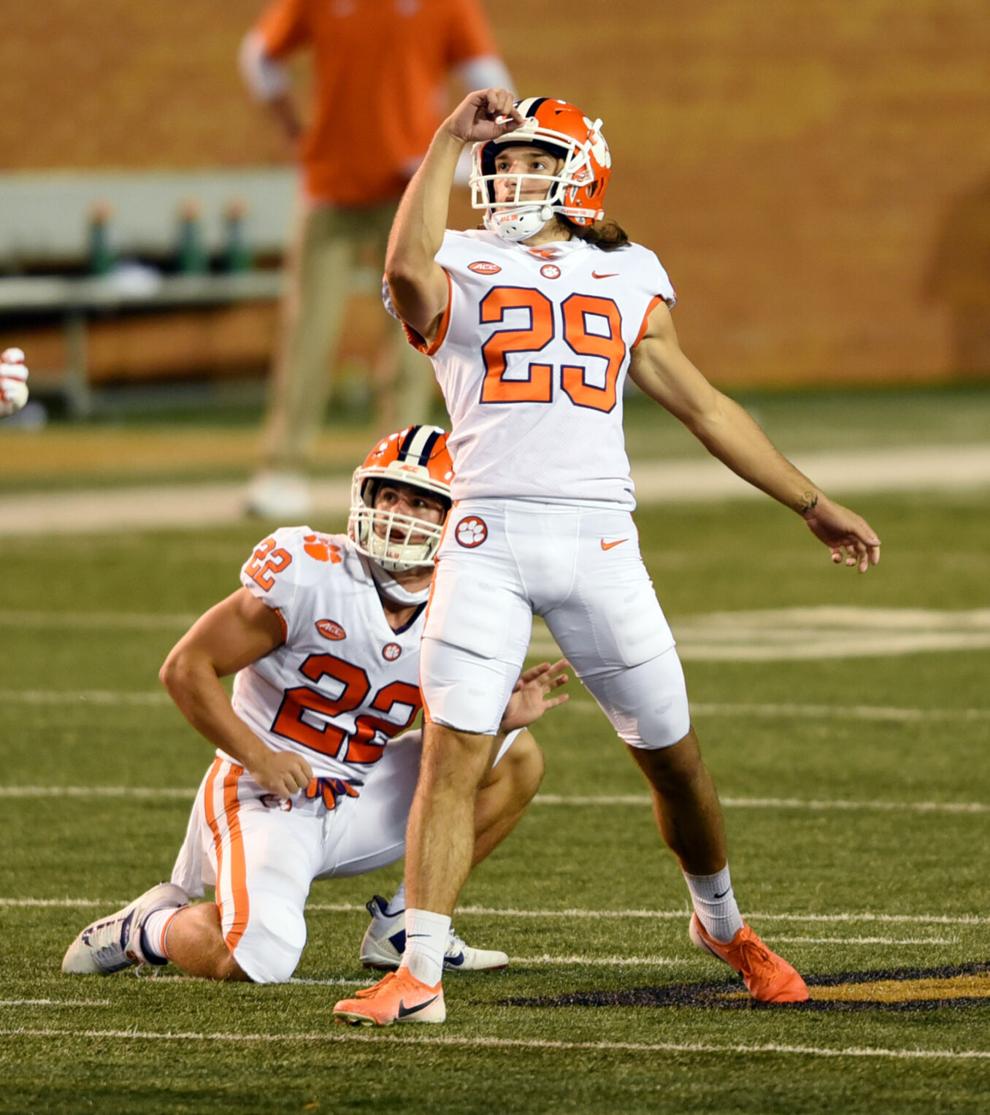 Clemson Wake Forest NCAA football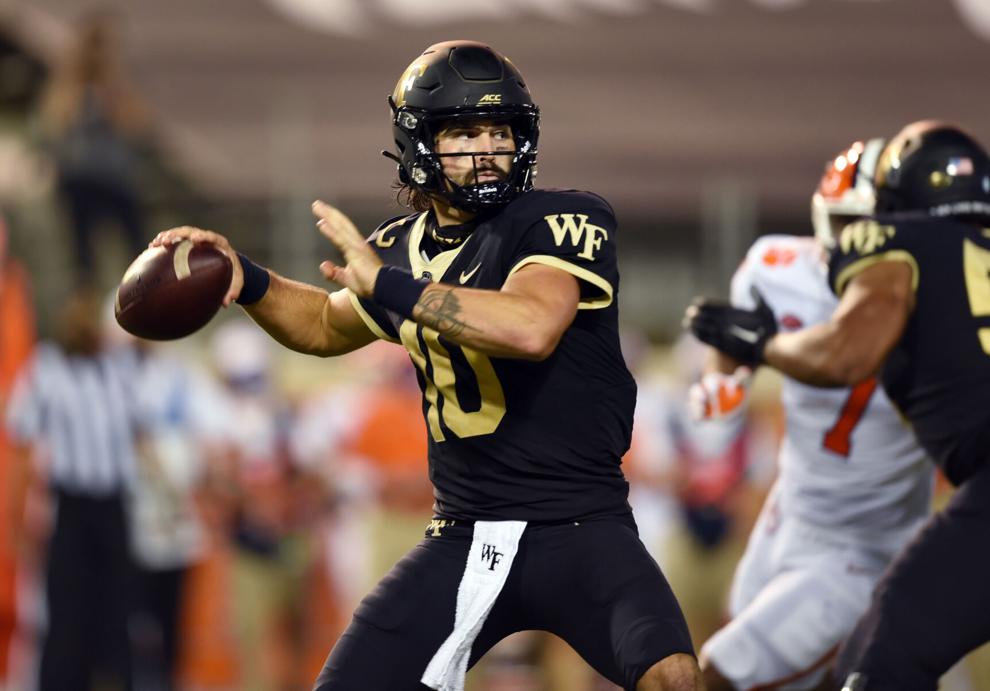 Clemson Wake Forest NCAA football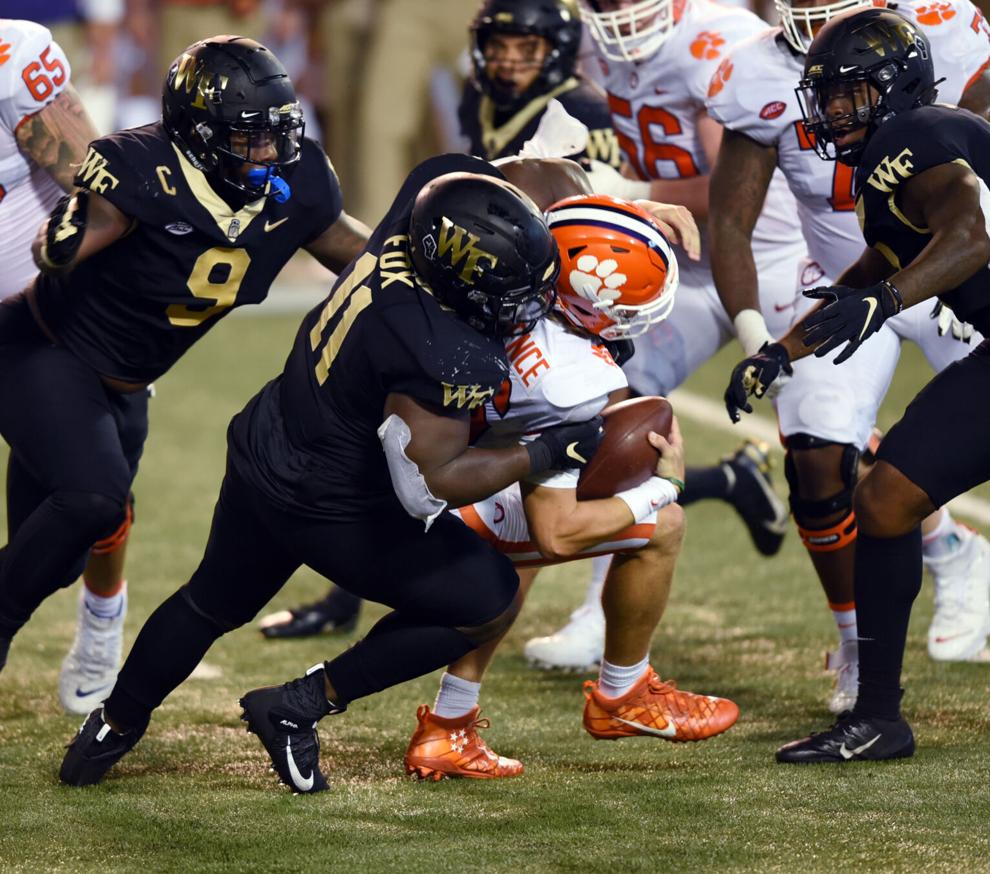 Clemson Wake Forest NCAA football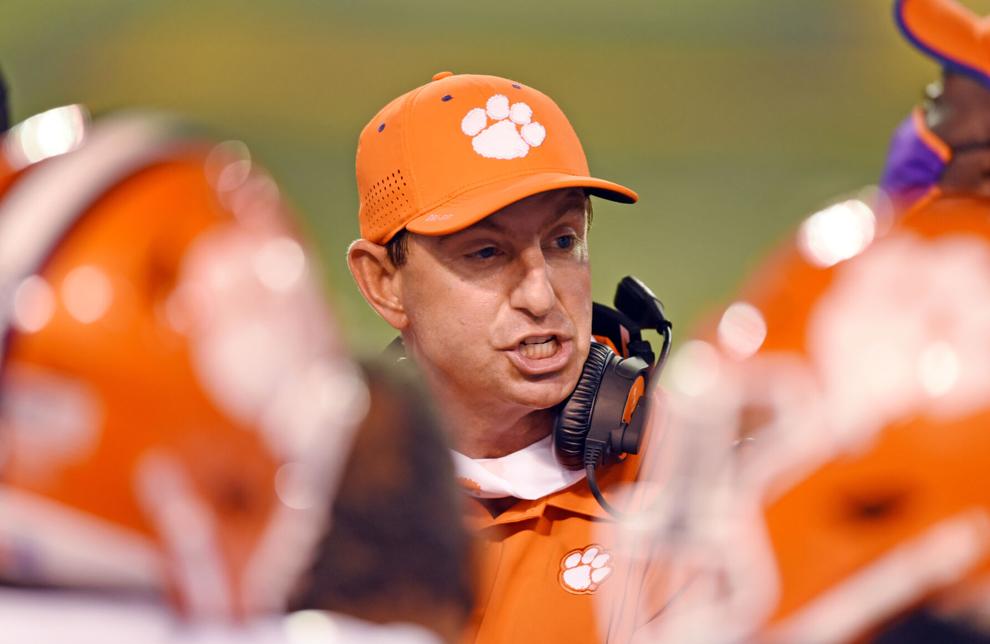 Clemson Wake Forest NCAA football
Clemson Wake Forest NCAA football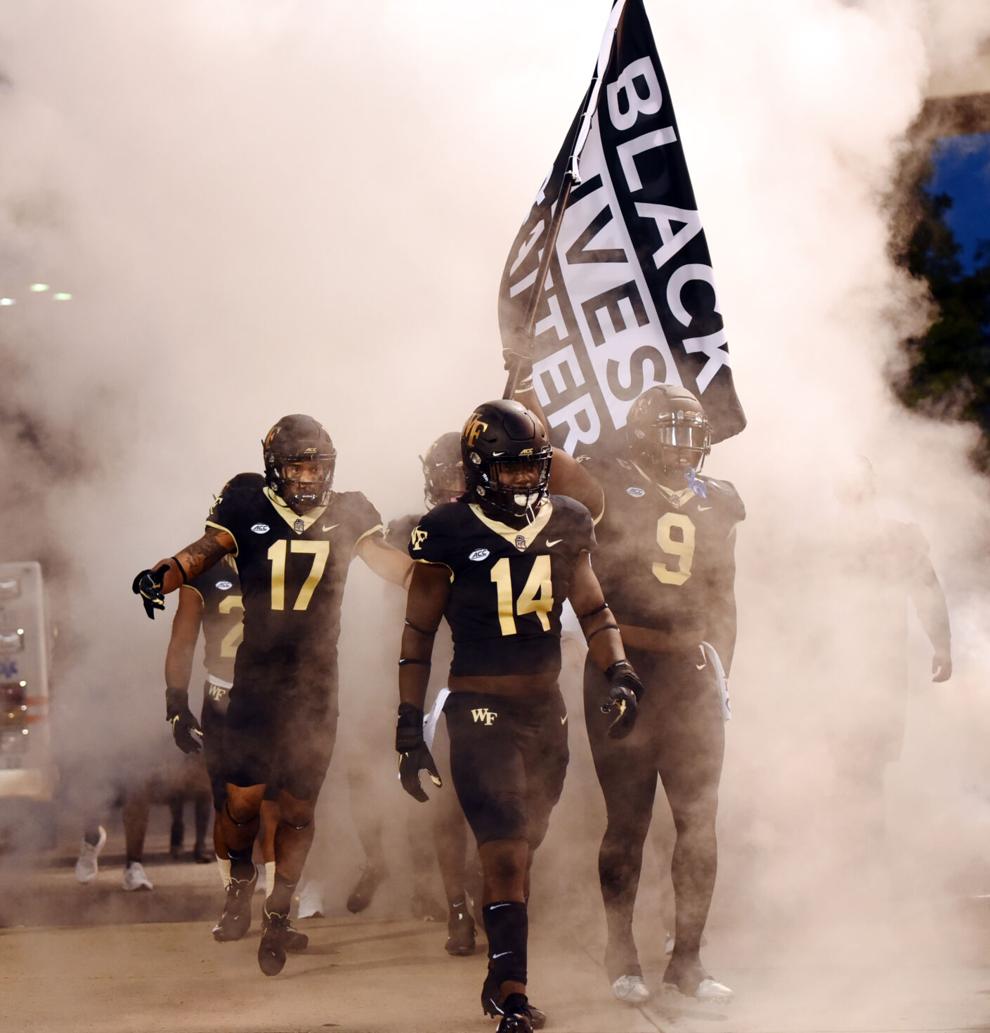 Clemson Wake Forest NCAA football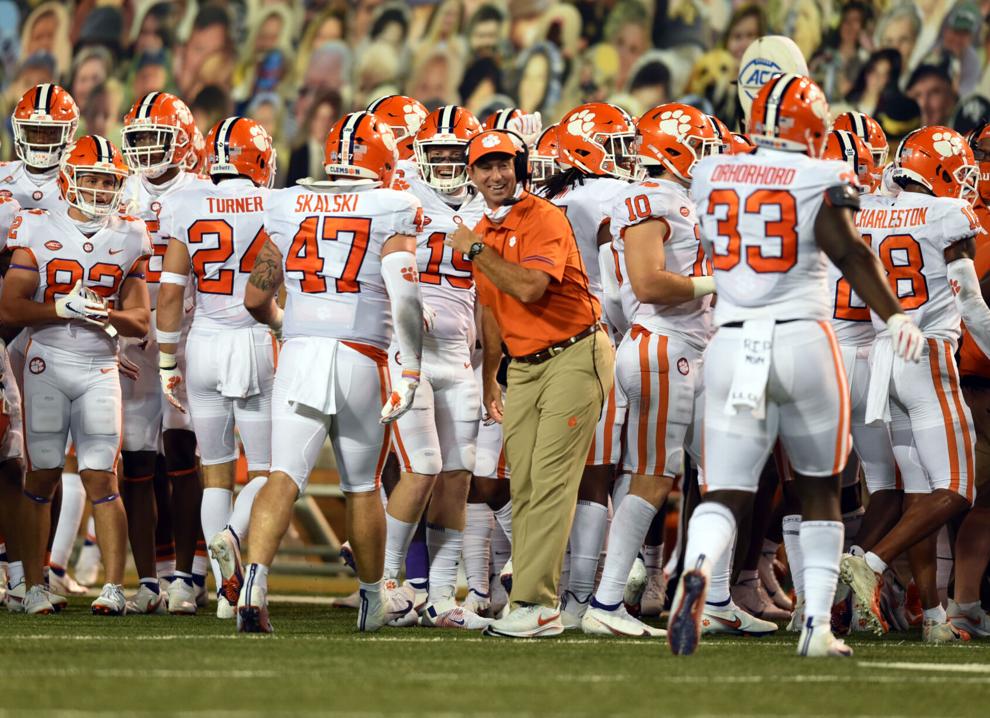 Clemson Wake Forest NCAA football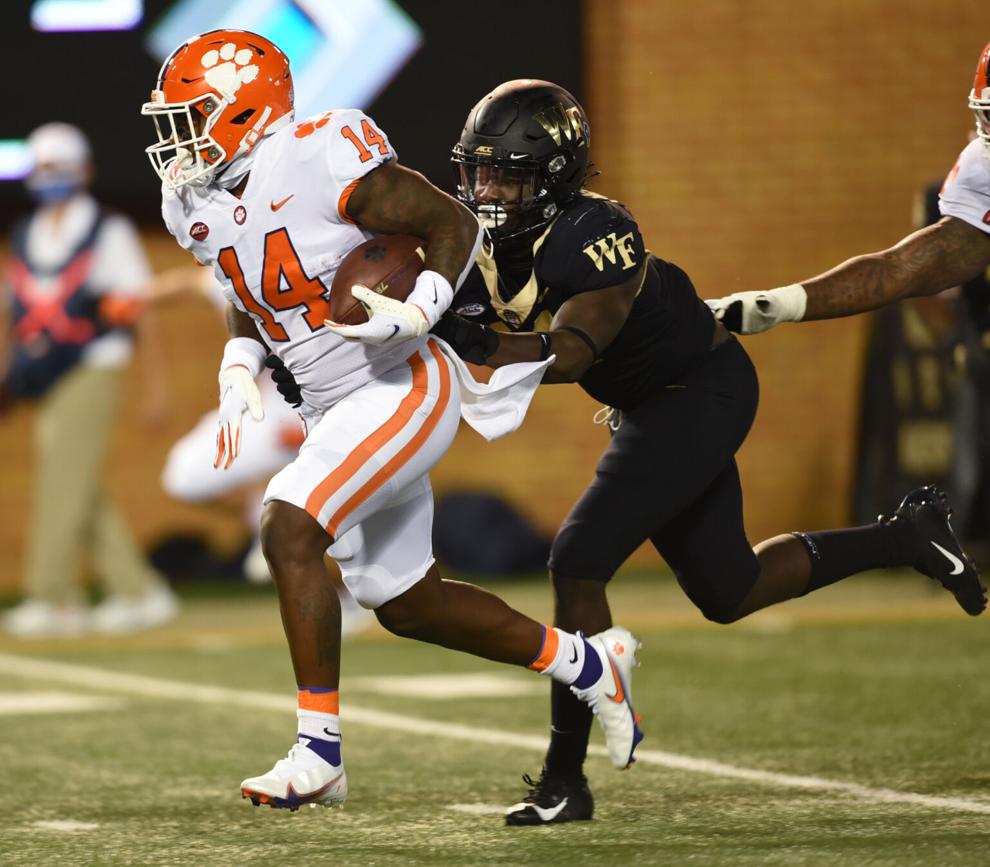 Clemson Wake Forest NCAA football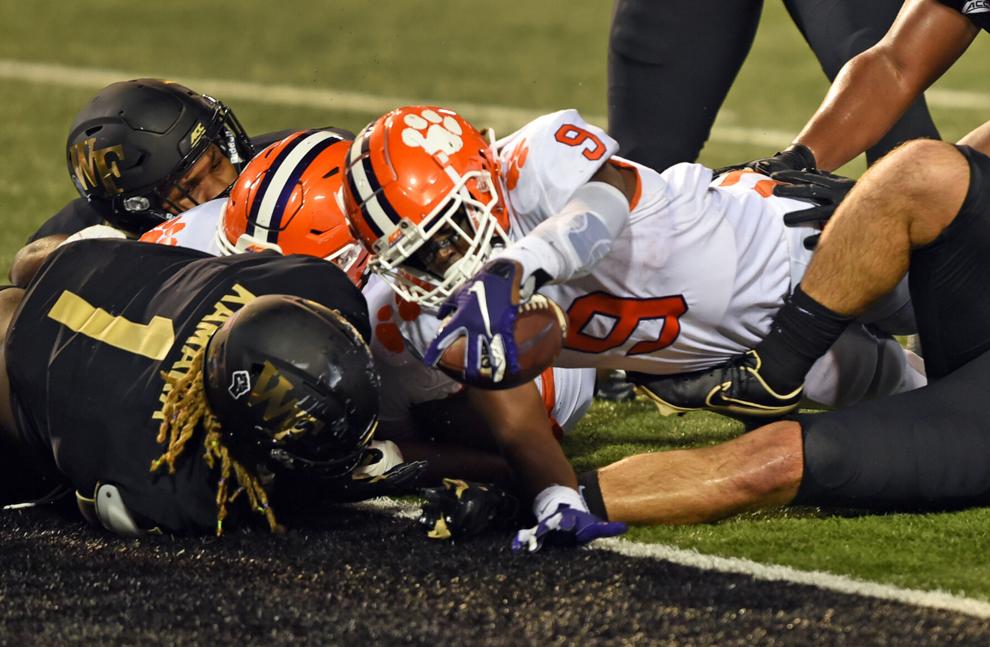 Clemson Wake Forest NCAA football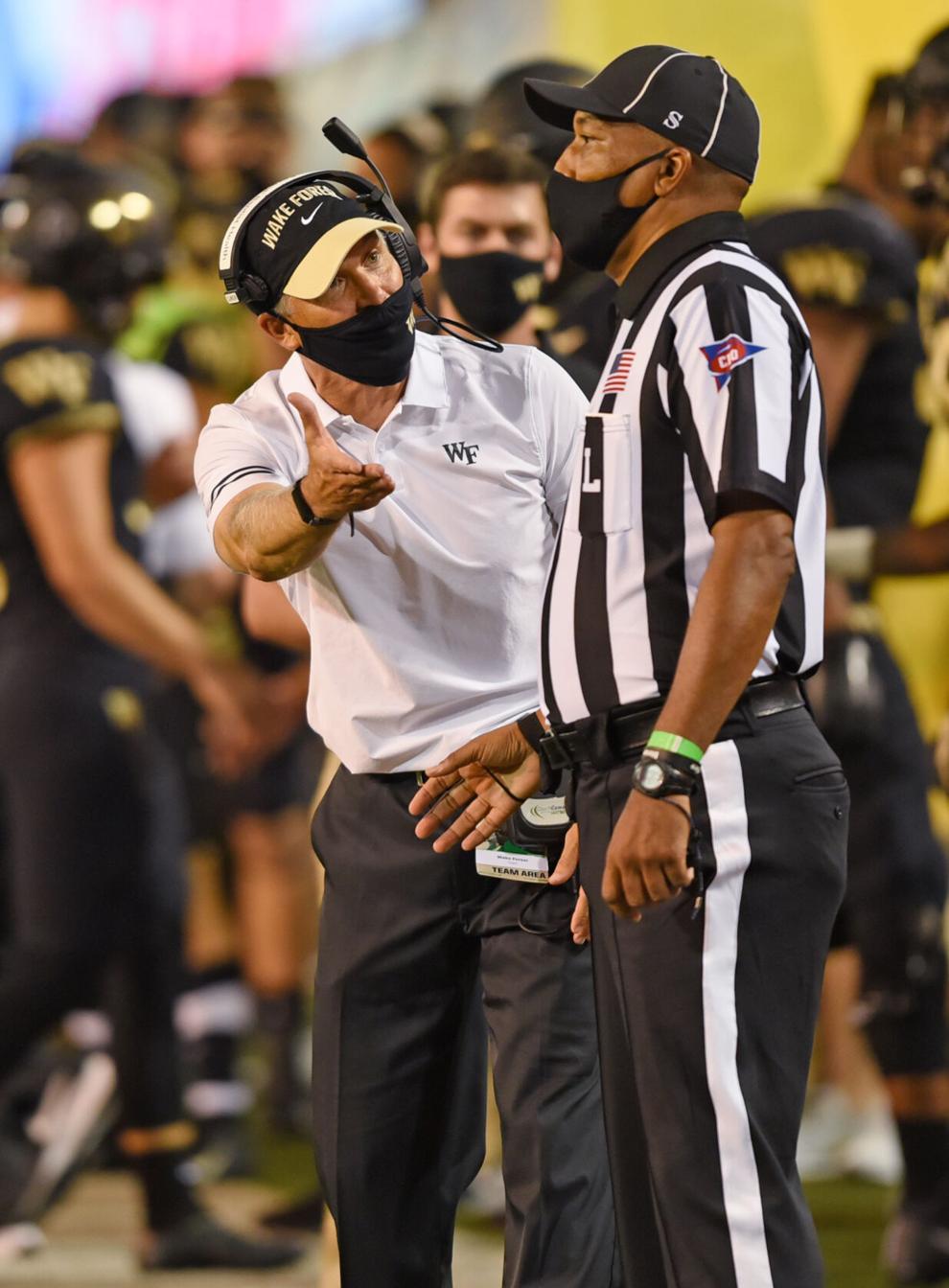 Clemson Wake Forest NCAA football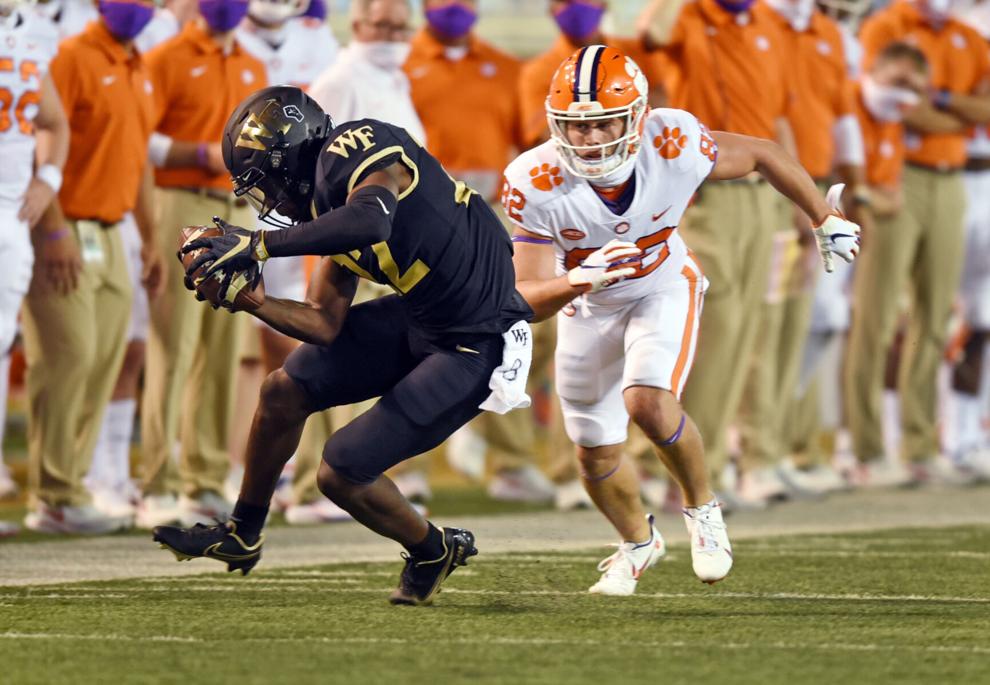 Clemson Wake Forest NCAA football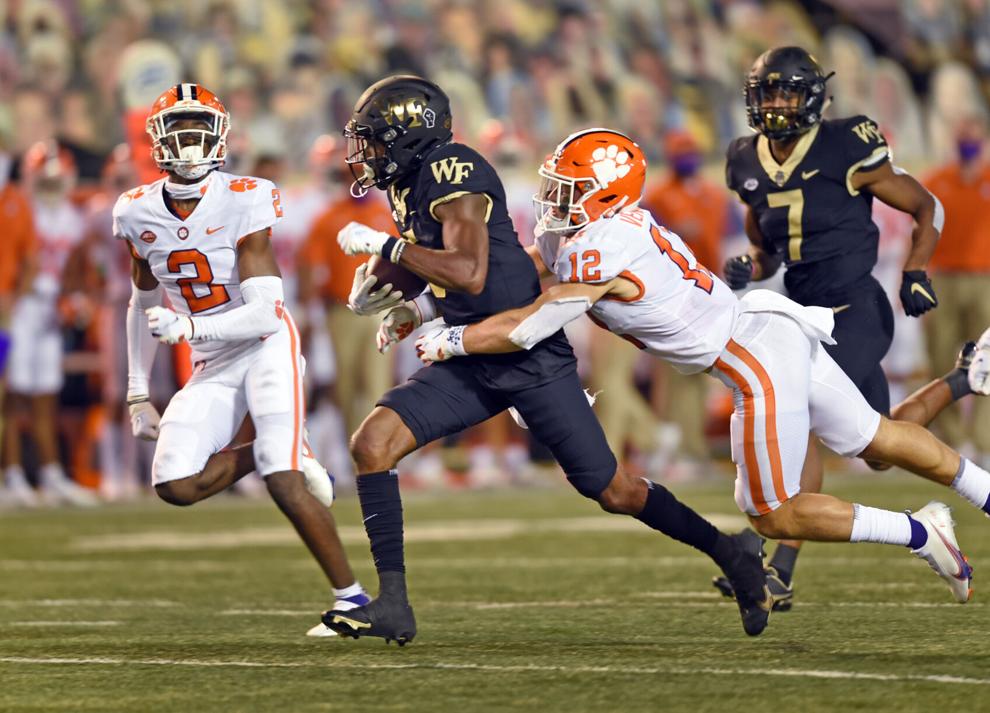 Clemson Wake Forest NCAA football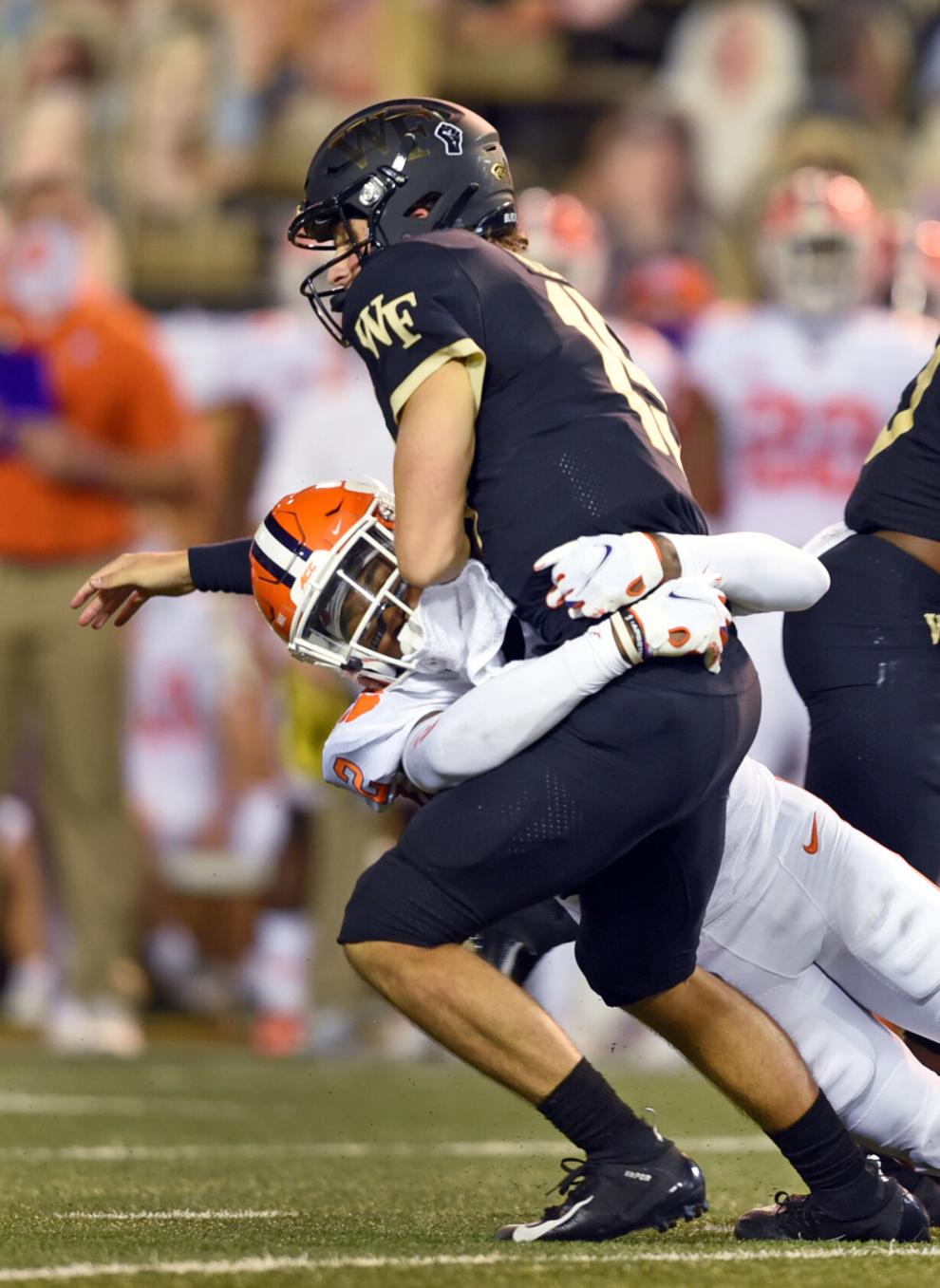 Clemson Wake Forest NCAA football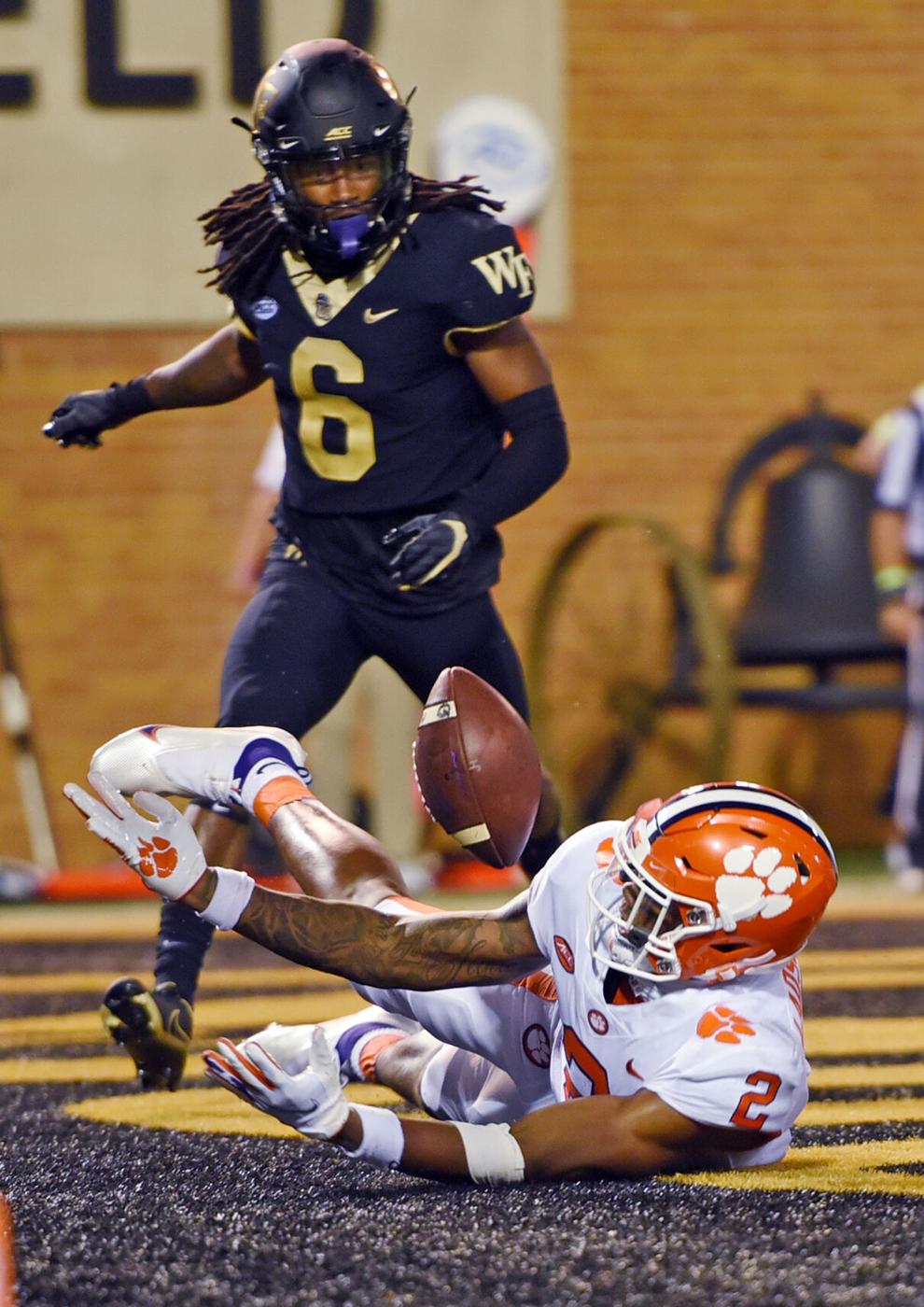 Clemson Wake Forest NCAA football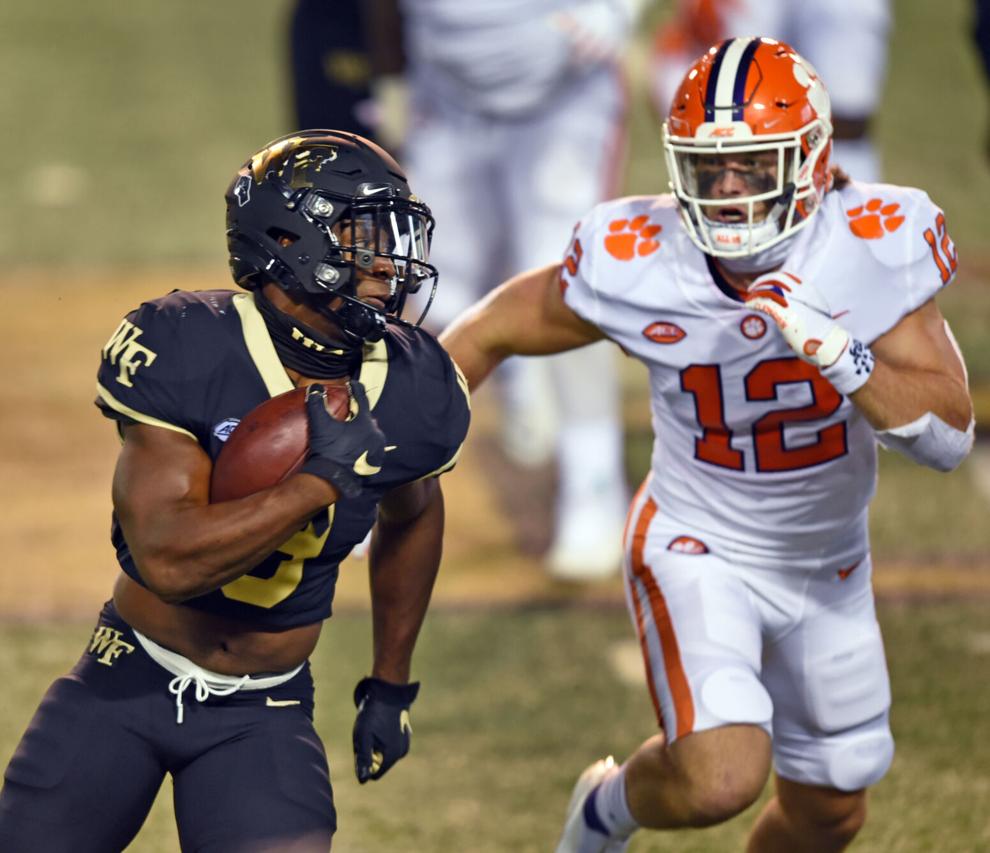 Clemson Wake Forest NCAA football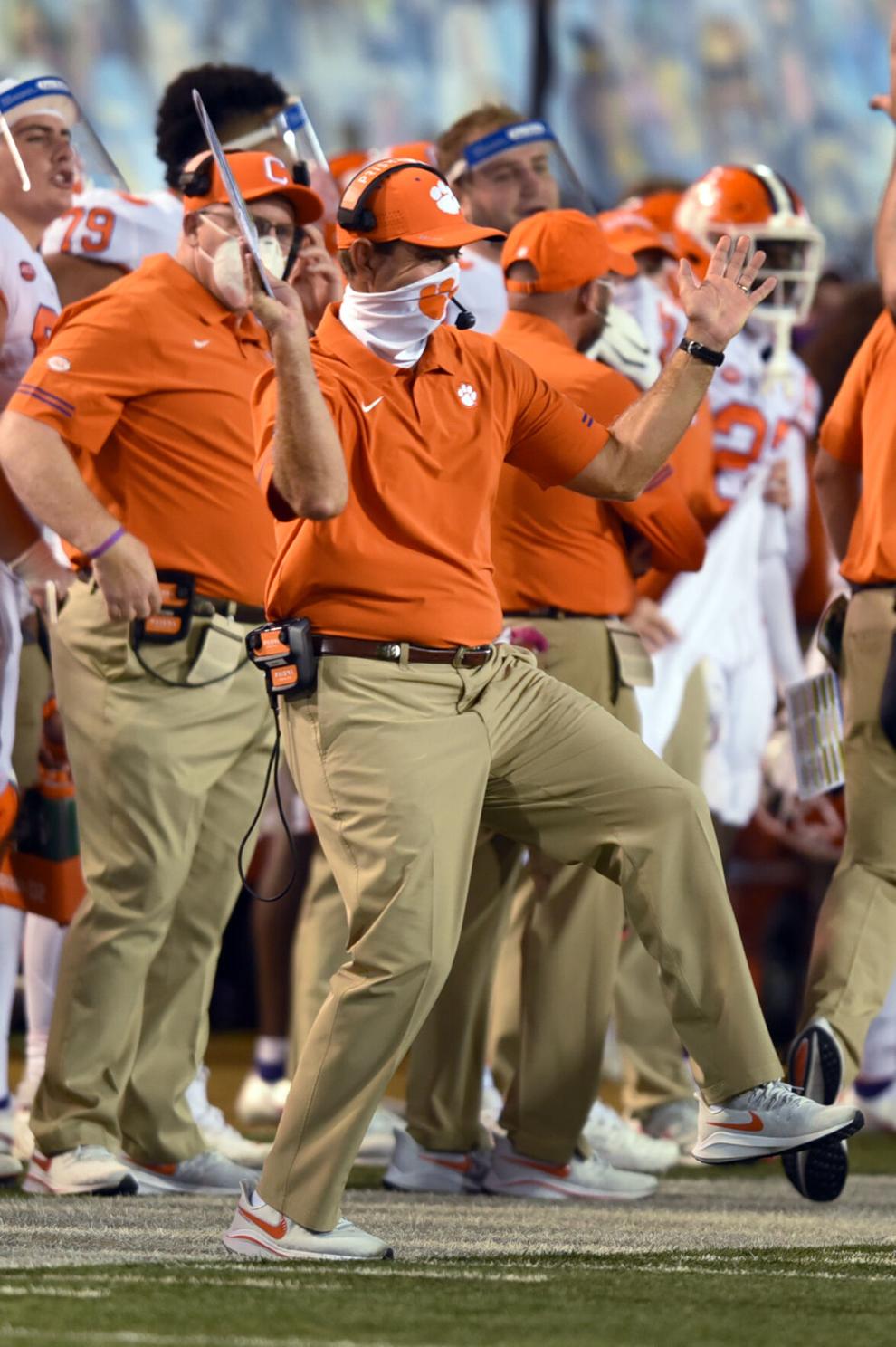 Clemson Wake Forest NCAA football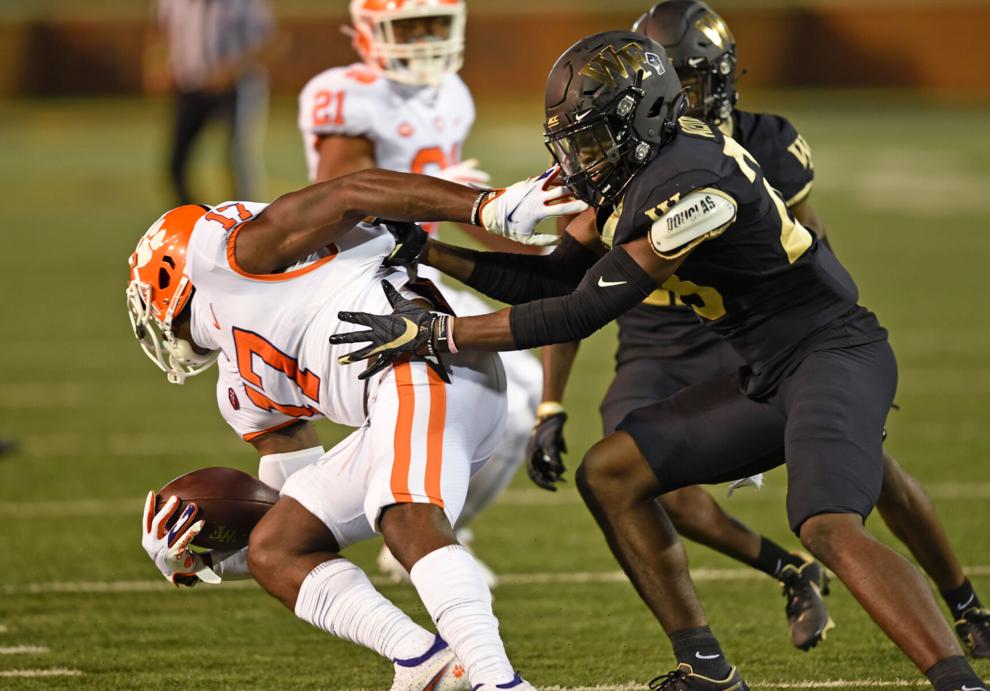 Clemson Wake Forest NCAA football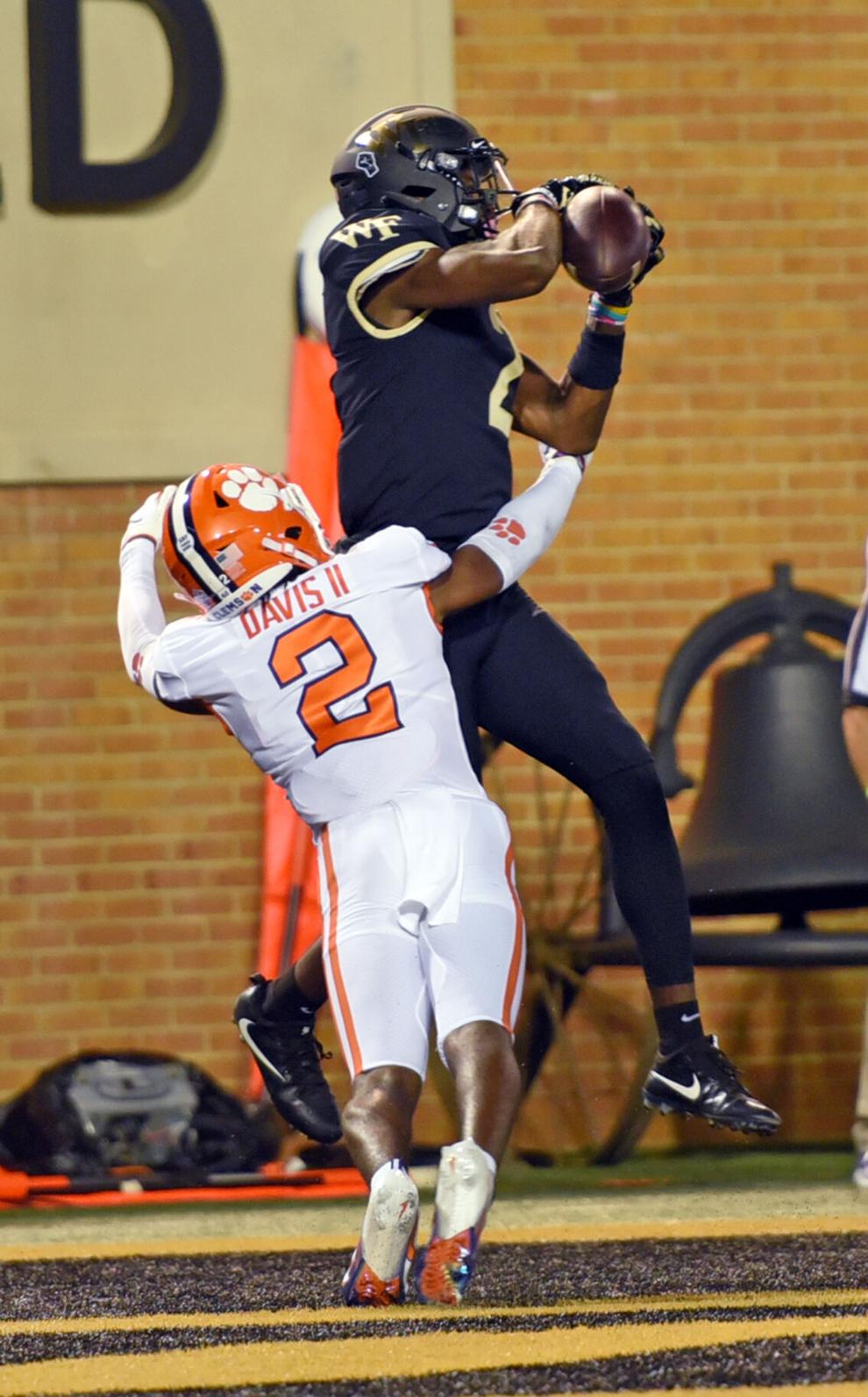 Clemson Wake Forest NCAA football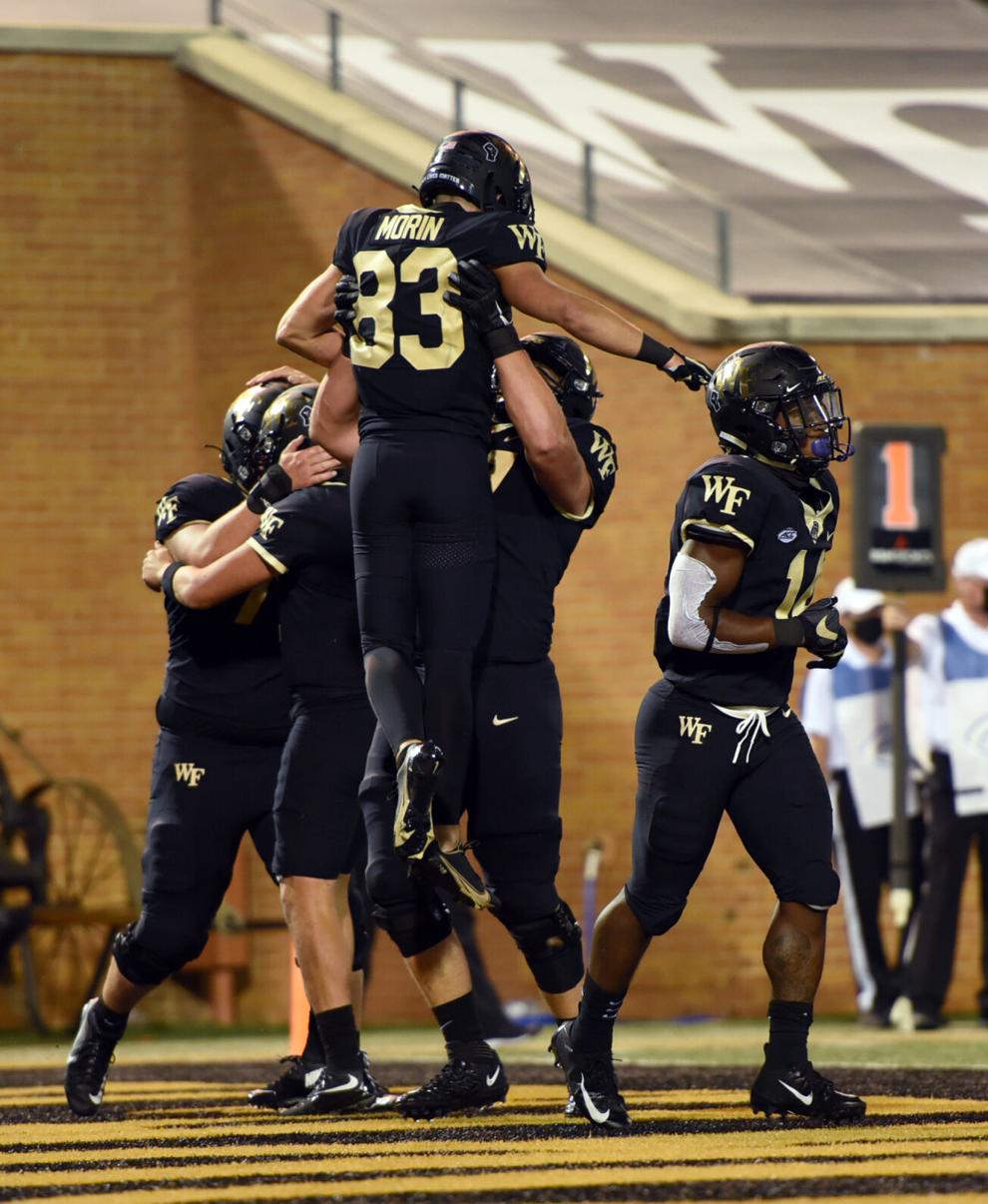 Clemson Wake Forest NCAA football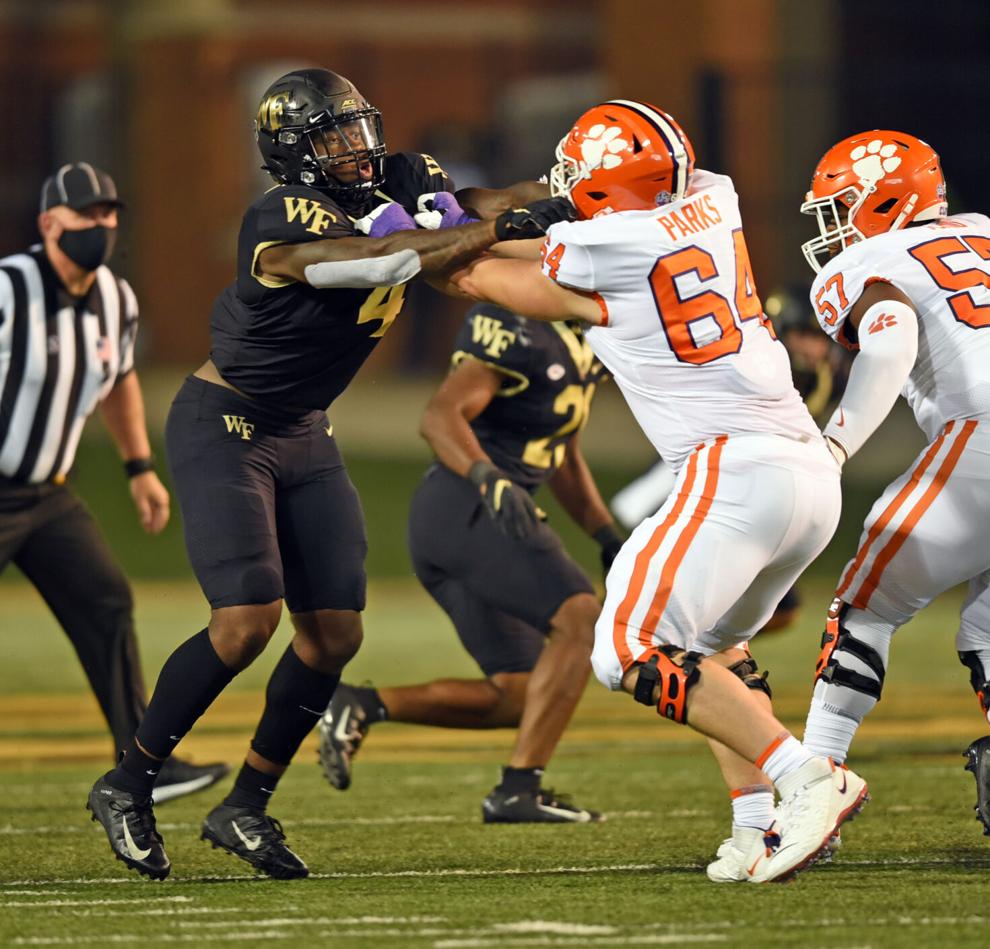 Clemson Wake Forest NCAA football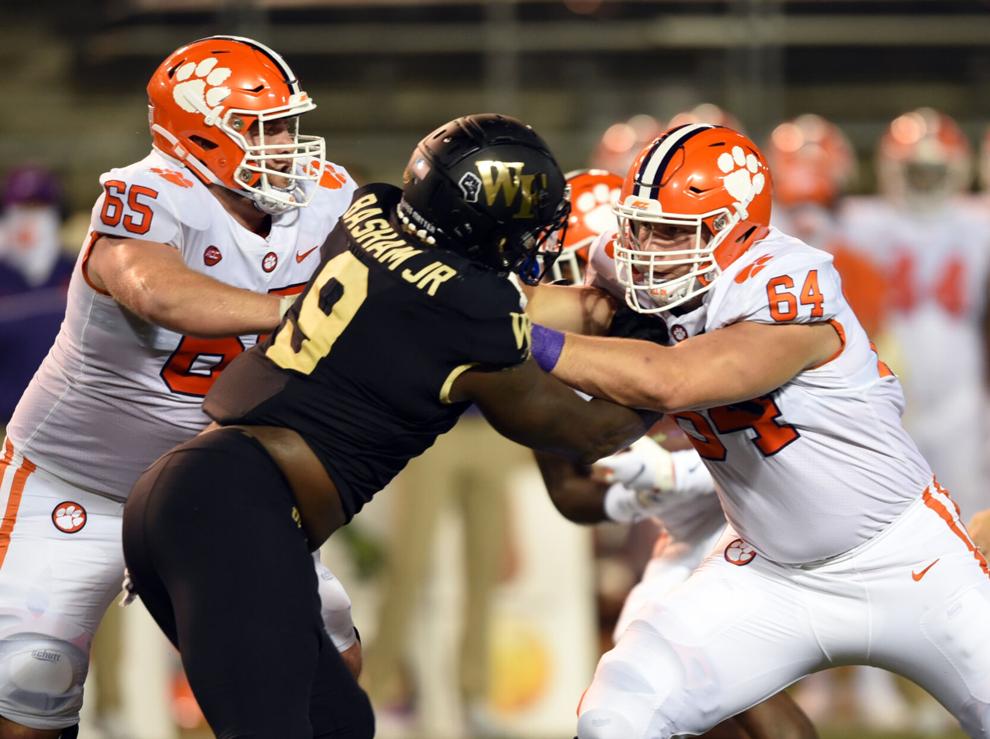 Clemson Wake Forest NCAA football
Clemson Wake Forest NCAA football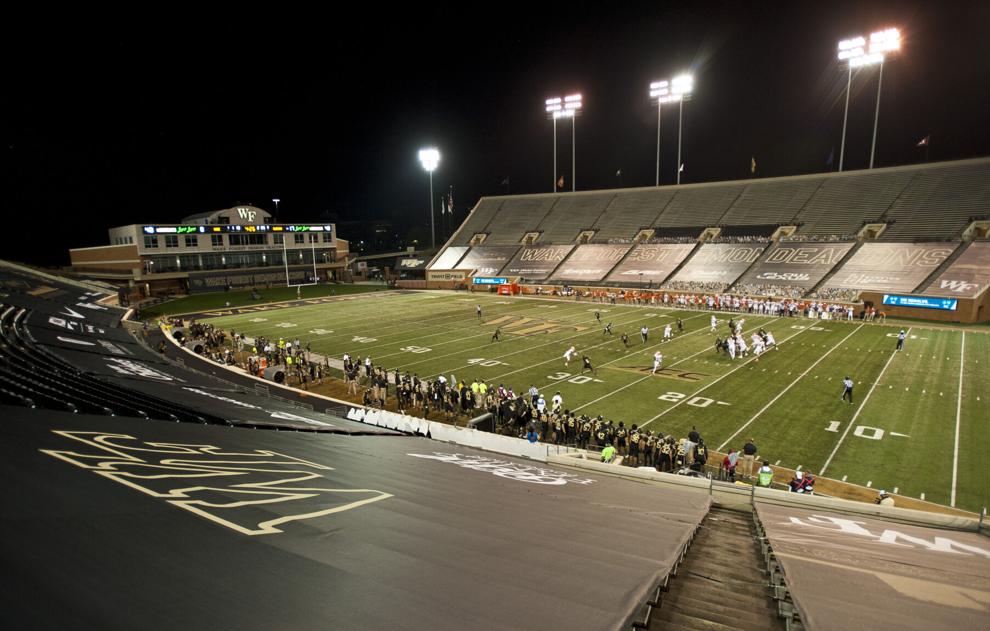 Clemson Wake Forest NCAA football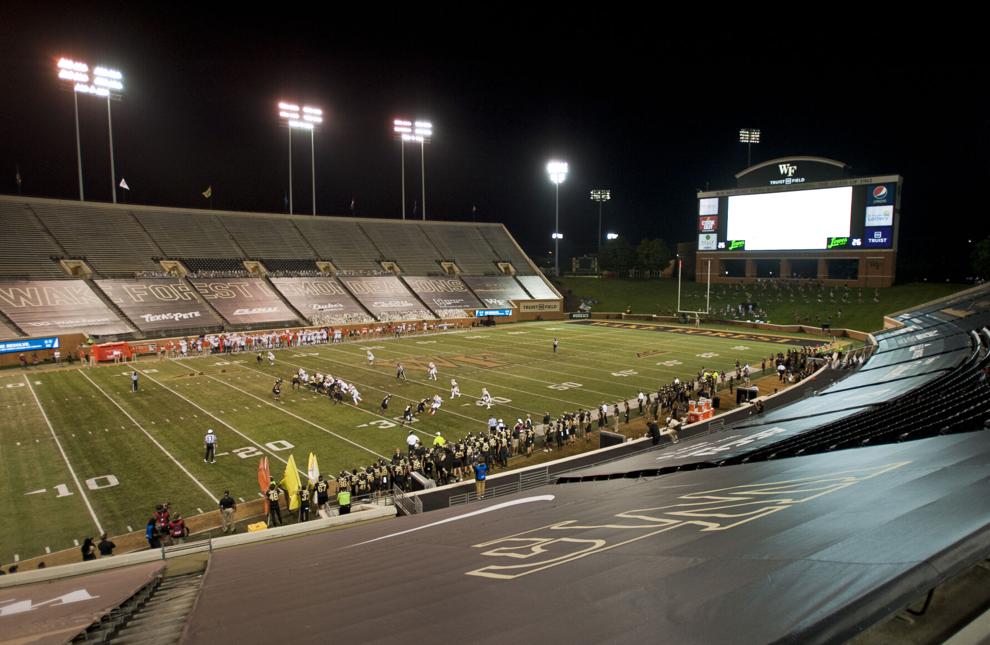 Clemson Wake Forest NCAA football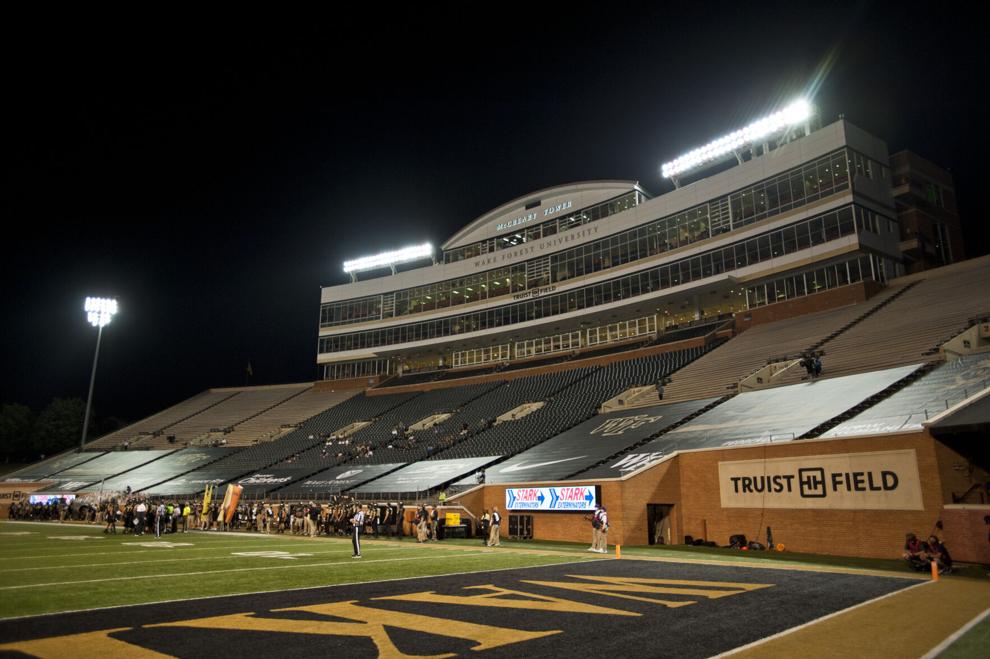 Clemson Wake Forest NCAA football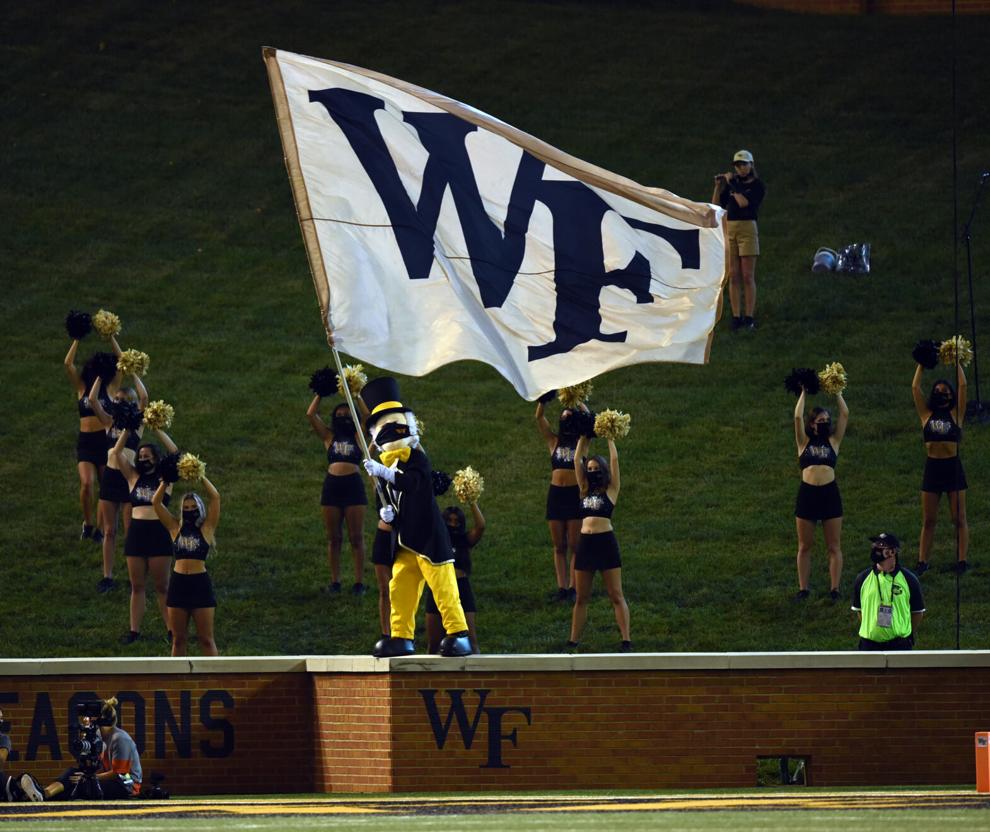 Clemson Wake Forest NCAA football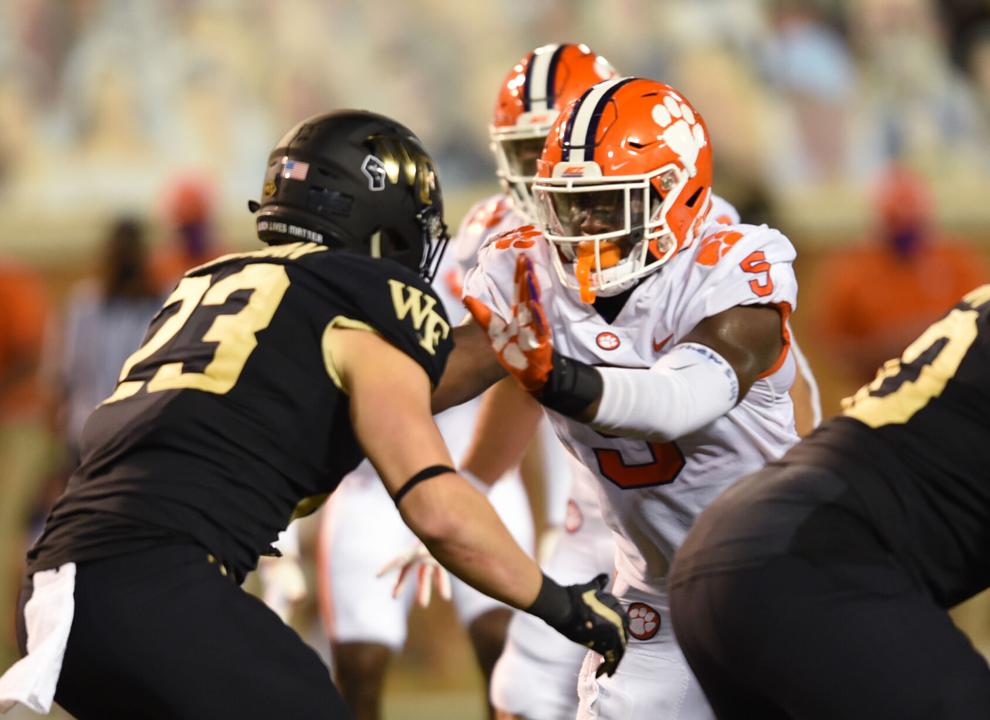 Clemson Wake Forest NCAA football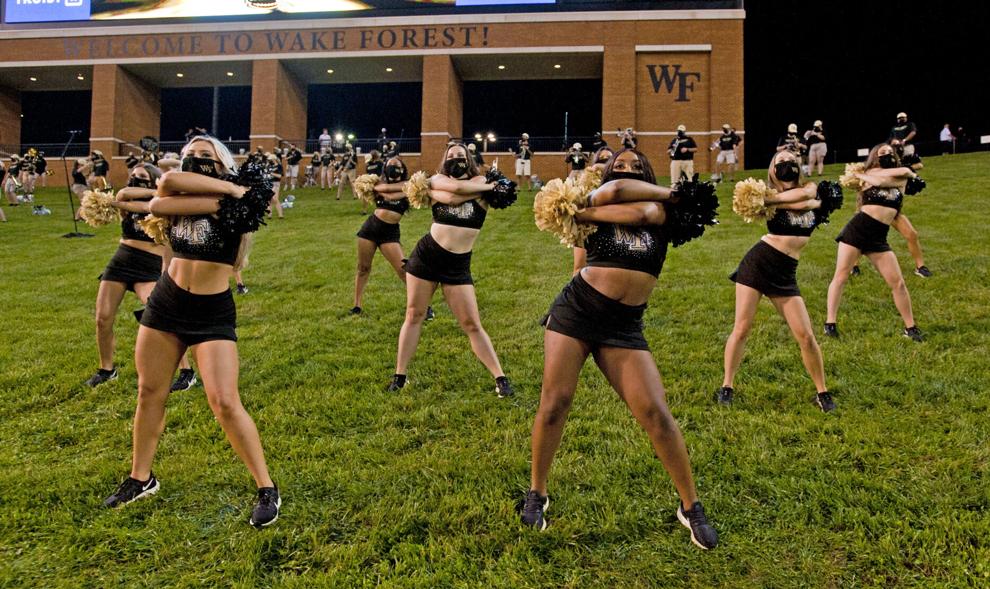 Clemson Wake Forest NCAA football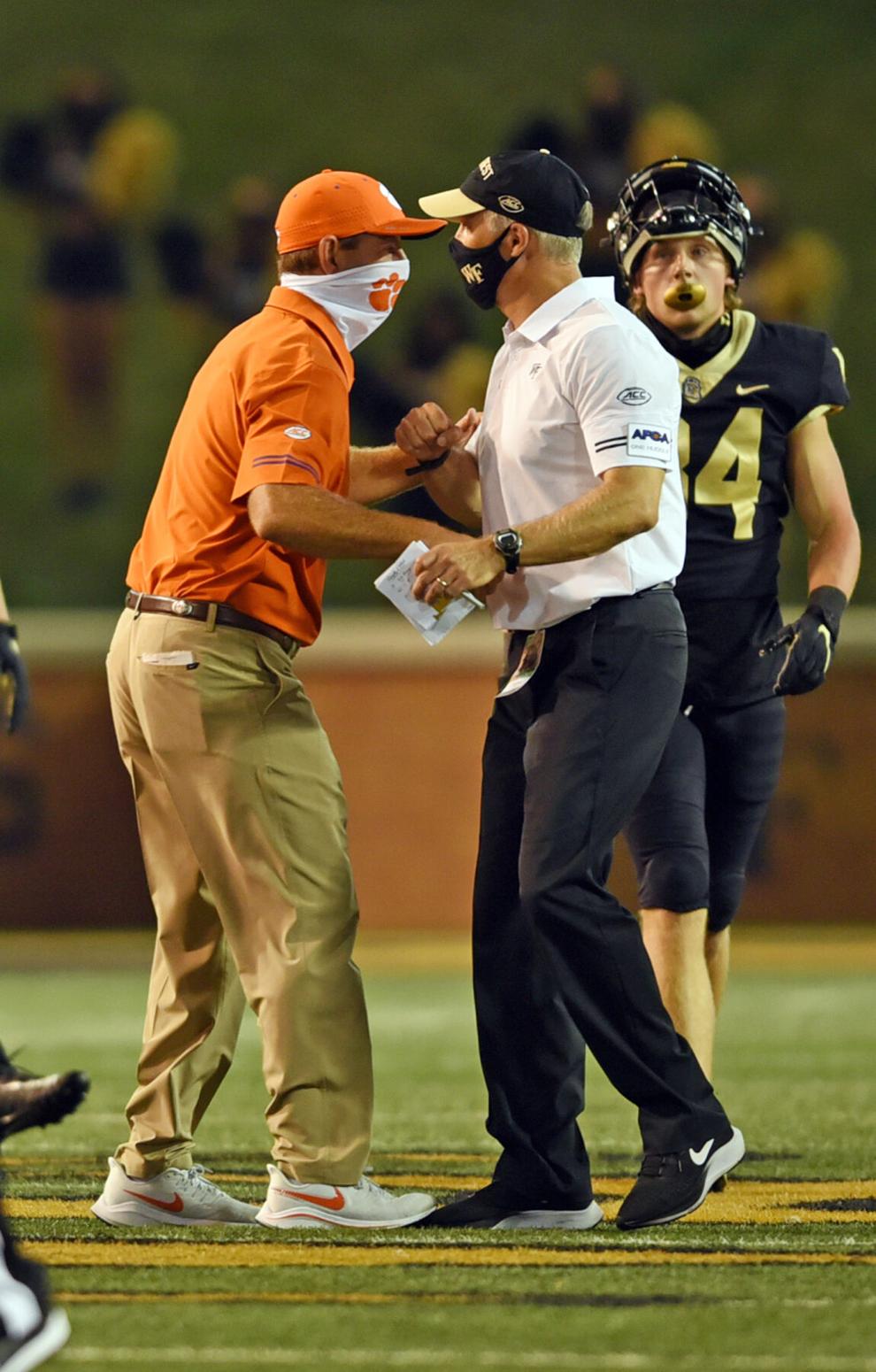 Clemson Wake Forest NCAA football