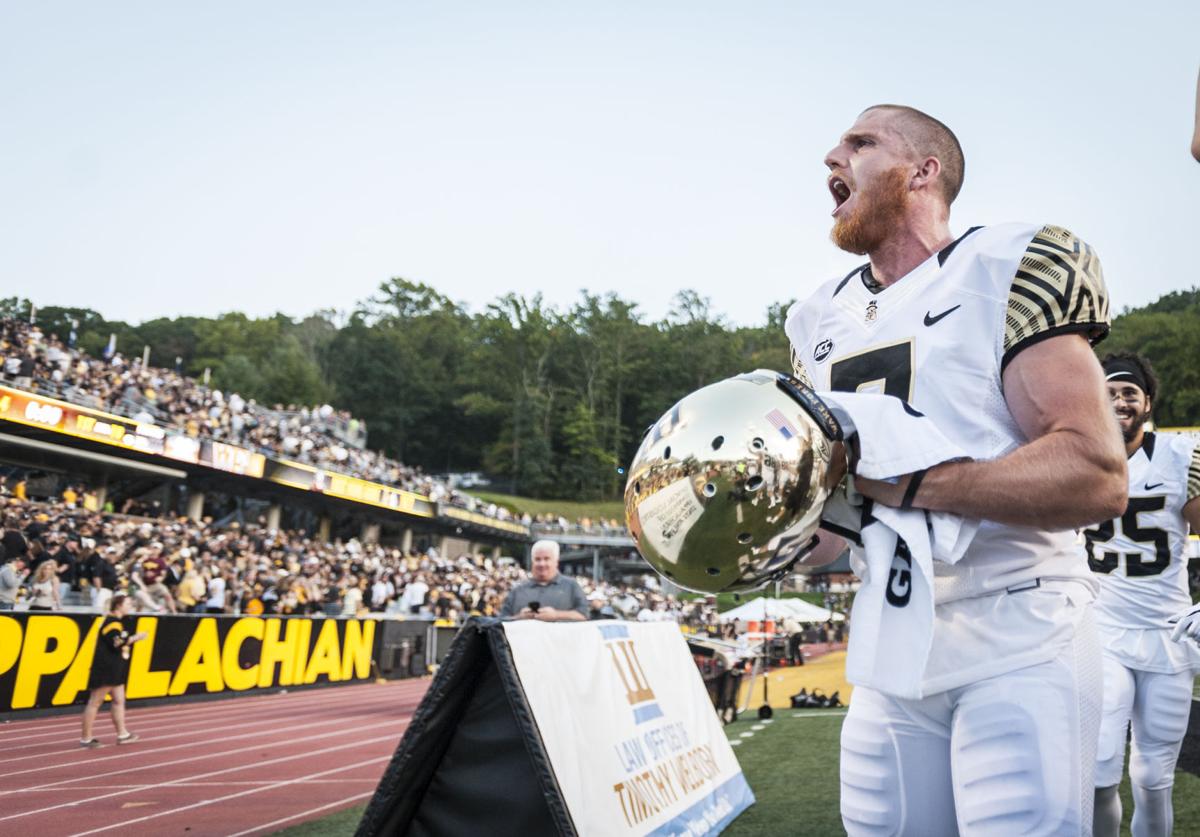 Wake Forest's one non-conference football game this season will not be against Appalachian State, with the schools agreeing to postpone the matchup to another season.
The schools also agreed to a series of three meetings — two at Truist Field and one at Kidd Brewer Stadium — in future years for the price of not playing this season.
"Wake Forest and Appalachian State playing is good for college football in general, but especially in the state of North Carolina," Wake Forest athletics director John Currie said through a news release. "It would be a shame not to have the normal packed and electric atmosphere this game always provides.
"Given the uncertainty of the moment, the right decision is to go ahead and plan to play in a near-term future year when we can offer fans of both institutions the opportunity to be in Truist Field and enjoy continuing a great tradition."
Wake Forest's news release says that it's "anticipated" that all three games will be played this decade.
Wake Forest and App State last played in 2017, when the Deacons won 20-19 on a final-seconds blocked field goal by Scotty Washington. The meeting was the first between the teams since App State became an FBS program.
The 2017 matchup was the first meeting of the in-state rivals since 2001; Wake Forest leads the all-time series 15-7-1.
"COVID-19 continues to change many of our plans," said Doug Gillin, App State's athletics director, in a statement. "We are disappointed that this game will not be played in 2020, but we look forward to scheduling future games in the series within this decade.
"App State-Wake Forest is good for college football, good for our state and good for both fan bases. We are actively pursuing new opponents for all of this year's nonconference games that have been altered to date."
The decision now leaves App State with one non-conference matchup for the 2020 season: a home game against UMass on Sept. 26.
The Mountaineers' original season opener against Morgan State was undone by the MEAC's decision to cancel its football season.
A trip to play Wisconsin, which was scheduled for Sept. 19, was lost when the Big Ten decided to go with a conference-only schedule. 
Wake Forest is scheduled to open fall camp today, while App State has its first practice on Friday.