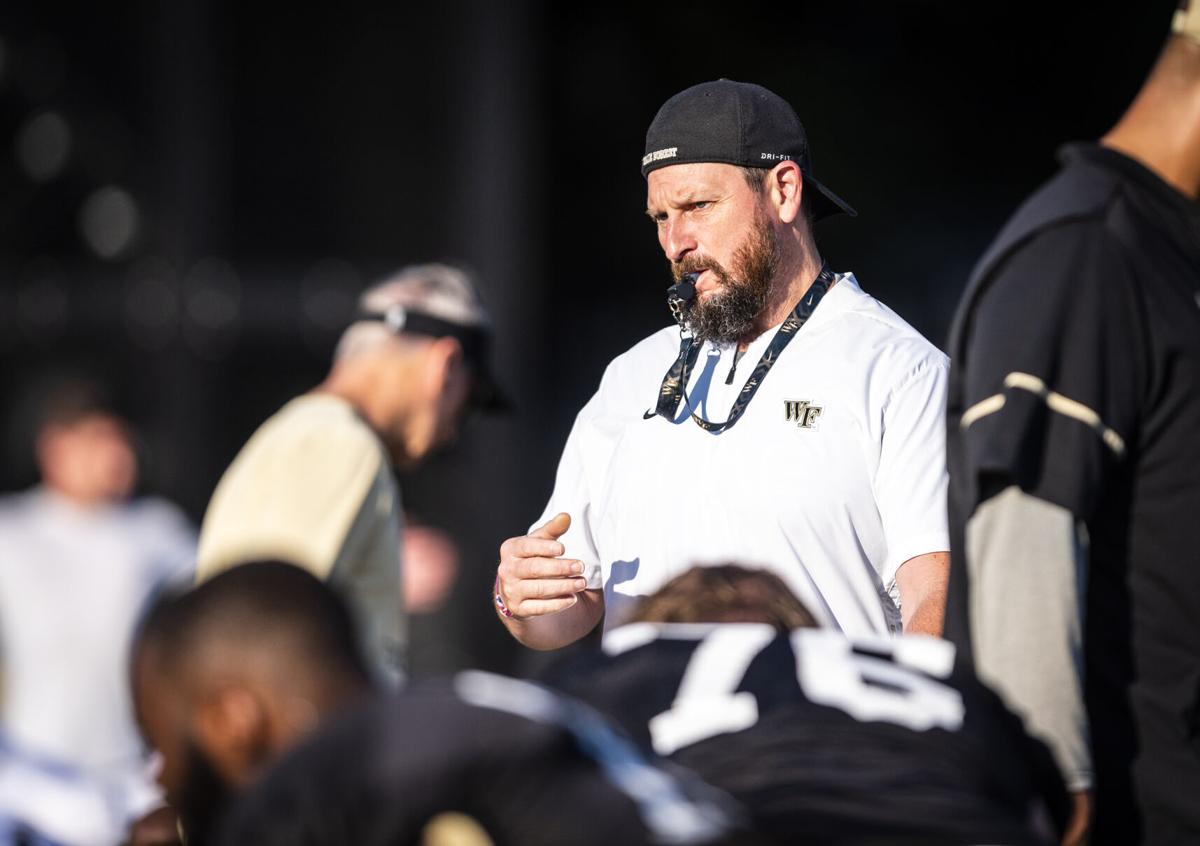 Wake Forest's football program has lost a valuable, behind-the-scenes member of its coaching staff.
Brandon Hourigan, who has directed the strength and conditioning program for Coach Dave Clawson for the last seven years, has been hired at Vanderbilt.
Clawson announced Friday that Chad Bari has been promoted to replace Hourigan.
Bari was as assistant strength coach for the last nine seasons under Clawson, with seven of those at Wake Forest and two at Bowling Green.
"Chad Bari and Brandon Hourigan have worked closely together for the last nine years, and the last seven at Wake Forest," Clawson said in a statement. "Along with the outstanding relationships he has built with our players during his time here, Chad has an extensive knowledge of Wake Forest football and is an excellent teacher and developer of student-athletes.
"Our strength and conditioning program will be in great hands with him moving forward."
Bari is excited about the promotion.
"I am extremely honored to have the opportunity to continue working with Coach Clawson and Wake Forest football," Bari said in a statement. "Under the mentorship of Coach Hourigan and working with this staff for the last nine years, it has prepared me for this outstanding opportunity."
Hourigan will join Vanderbilt head coach Clark Lea, a former Wake Forest assistant coach who went to Notre Dame as the linebackers coach and became defensive coordinator. Lea and Hourigan also worked together with Clawson at Bowling Green.
Lea was hired at Vanderbilt in December.
Brandon Chapman, a fifth-year Deacons tight end, said this season that he loved what Hourigan did for him and the program when it comes to improving strength. Chapman also worked as an intern with Hourigan in the weight room.
"When I first came here I was really weak in the weight room," Chapman said in late November. "Just getting to the weight room and learning how the human body works and properly do things in changing my body."
Chapman, who is 6 feet 5 and 249 pounds, said he learned so much from Hourigan as a player and as an intern. Chapman will be back next season for the Deacons to play his final season but is also considering a career as a strength coach.
"When you are in there and being coached by him he's somewhat of a nut job," Chapman said with a laugh. "But I love it and I love everything about it. And then when he's teaching me something when I'm his intern the man knows his stuff. He's very intelligent and he's one heck of a guy….He's really a role model to me and I look to him and the whole staff a lot."
Luke Masterson, a fifth-year senior safety, said he's glad the continuity in the weight room will be there.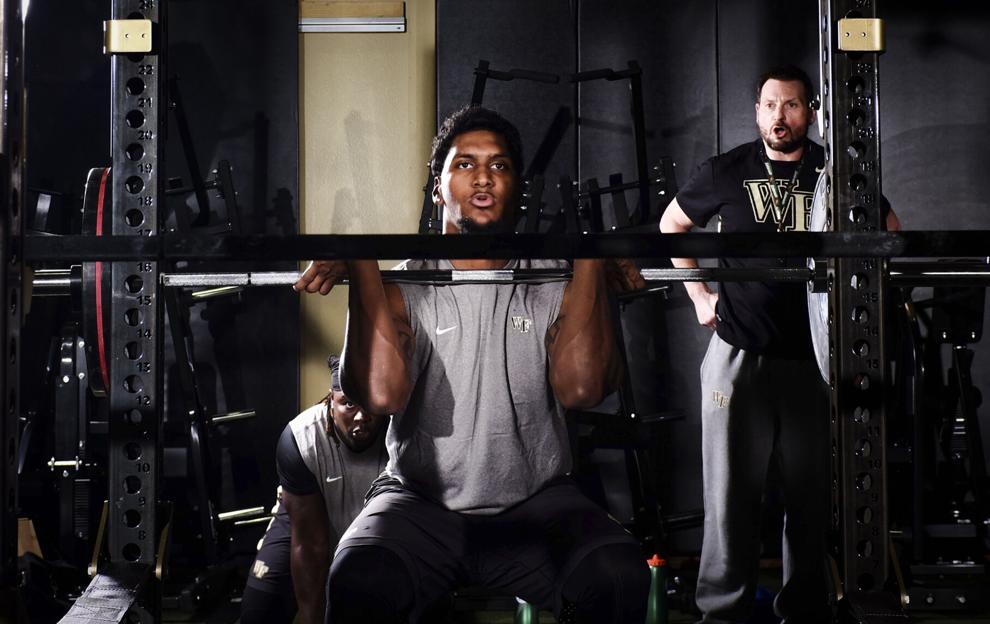 "Since my freshman year, Chad has been great," Masterson said in a statement. "He has an excellent way of building personal relationships with every player, but also commanding the room in a way a strength coach must. Coach Hourigan was incredible and will be missed, but I could not think of a better replacement for him then Chad." 
Wake Forest is coming off a 4-5 season where it reached a bowl game for the fifth straight season. The Deacons were 4-2 but lost their final three games.