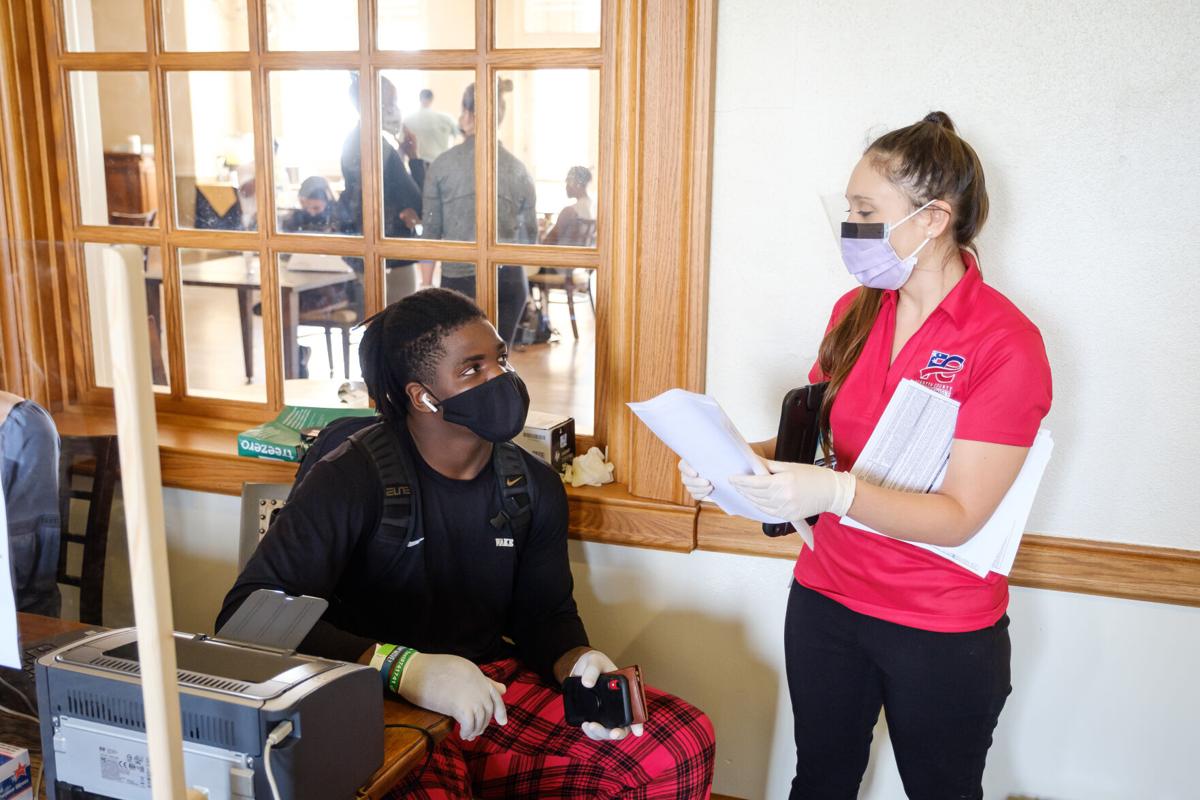 What was discussed in June has become reality at Wake Forest — with the design that it will make it easier for athletes to put action behind words in the next couple of months.
Wake Forest held a voter registration event Monday to encourage its athletes to register to vote.
"We've been doing a lot of social justice work and we just knew that voting was the forefront of that, because in order to express what you want changed, you need to vote. You can't just say a bunch of things that sound good," said Emilia Migliaccio, a senior for Wake Forest's women's golf team and president of the school's student-athlete advisory committee.
"That's why we really pushed voting."
Wake Forest has about 220 athletes on campus now and carved out times Monday for teams that have athletes who have already passed COVID-19 quarantine and testing requirements.
"Our student-athletes have really been very vocal this year about wanting to get a lot of their voices heard, especially in this time of social unrest," assistant athletics director Ashley Wechter said. "We felt like it was very important to hear what they wanted, and a voter initiative was one of the things that was first on their list."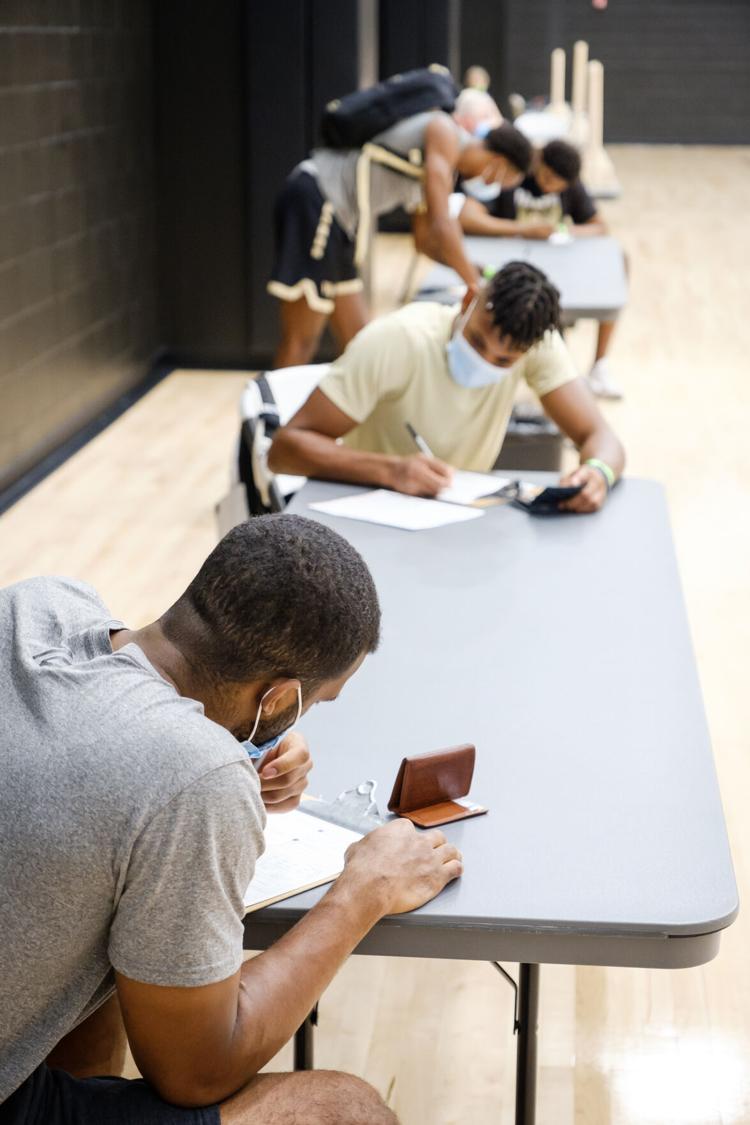 The Forsyth County Board of Elections staffed the event, which took place between 10 a.m. and 3 p.m. in Budd Gym in the Miller Center, and at The Pit for the football team. Wechter said about 20 volunteers helped register athletes.
Athletes were asked to bring their owns pens, with social distancing protocols in place.
The process took about 15 minutes, said Ian DuBose, a grad transfer who joined the men's basketball team for this season.
"Everything was straightforward, they had it all set up. … It was very convenient to have it on campus and have it available with a designated time slot for everybody," said DuBose, who was previously registered in Durham but is now registered in Forsyth County.
DuBose said the registration event was important because of how busy a college athlete's day-to-day life is, even amid the pandemic.
"Wake is providing an opportunity to be involved, there are a lot (fewer) hurdles," he said. "Because as student-athletes, you're used to running, you've got all these different activities going on, even within the COVID thing you've still got a lot of requirements that dedicate a lot of time.
"So having this on campus has made it very convenient."
Athletes interested in registering to vote in their home states had the opportunity to do so. The school will host a similar event for all students Sept. 22.
Olivia Summiel, a sophomore on the women's basketball team, is already registered in her home state of Connecticut.
But she was there Monday to support a couple of teammates who were not previously registered and is excited to vote for the first time.
"I was just reading some statistics that were really mind-blowing, it said that 43% of our age group, 18-24, voted in the 2016 election. And to me that's just such a wake-up call," Summiel said. "I think as student-athletes we have a responsibility to set an example and to lead by example.
"So having an event like this is so important to encourage others around to kind of send a message."
Concerned about COVID-19?
Sign up now to get the most recent coronavirus headlines and other important local and national news sent to your email inbox daily.