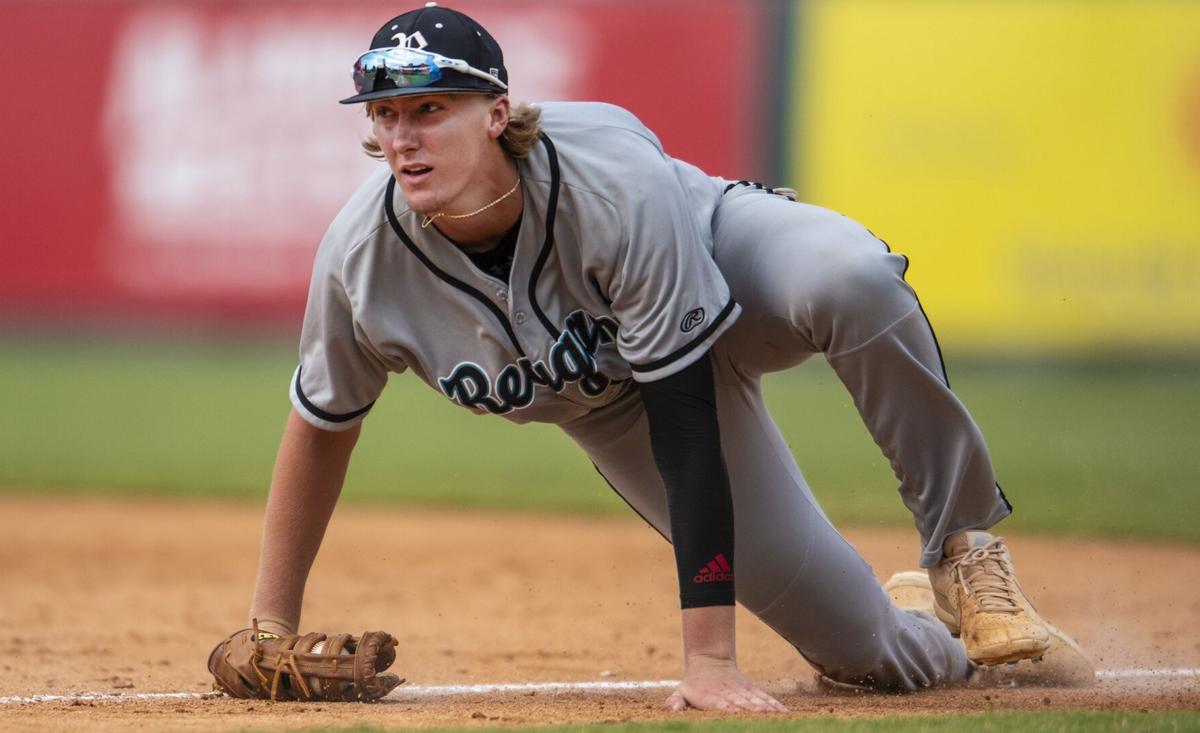 For those who don't know Josh Hartle, it might seem illogical that he wouldn't chase the money that was being thrown around at Major League Baseball draft picks.
But for those who know Hartle, the chance to be a part of an up-and-coming freshman class at Wake Forest gets his juices flowing more than any amount of money, even a signing bonus that could have totaled seven figures. He's more about team than green.
As an 18-year-old baseball savant, the recent Reagan graduate took the sure thing – an education at one of the top universities in the country and the chance to play more baseball close to home in front of his close-knit family and hordes of friends from King and the Winston-Salem area. At 6 feet 5 and 215 sturdy pounds, the left-handed pitcher knew exactly the moment he would bypass the draft.
"When I got on campus (taking summer school classes this month), I just knew this is where I wanted to be," Hartle said by phone about the chance to play for Coach Tom Walter and the Demon Deacons.
Hartle is taking two classes, going through workouts and navigating the campus for the first time as a college student. He sounded at peace with his decision, mainly because all he needs to focus on during the next three years will be his grades and baseball, the sport with which he fell in love at an early age.
He admits it was a stressful time as the draft approached last weekend, but he sent a letter to MLB removing his name from consideration.
"And there was no amount of money that would have persuaded my decision," he said.
He'll be eligible for the draft again after his third season. His father, Larry, said the maturity, the life experiences he'll get in college, are far more valuable.
The father, an airplane mechanic, and Josh's mother, Susan, a medical transcriptionist, were part of numerous discussions at their home in King with Josh, who committed to Wake Forest as a Reagan freshman.
"He just came to me one day recently and said, 'Dad, I want to go to school at Wake,'" the father said.
Projected second-rounder
Hartle was projected by MLB.com to go as the 34th pick, or early in the second round. The actual No. 34 pick, second baseman Cooper Kinney of Tennessee's Baylor School by Tampa Bay, is in line for a $2.1 million bonus, according to MLB.com. By comparison, the Pirates selected catcher Henry Davis, a fourth-year junior from Louisville, with the top overall pick, a slot valued at $8.42 million.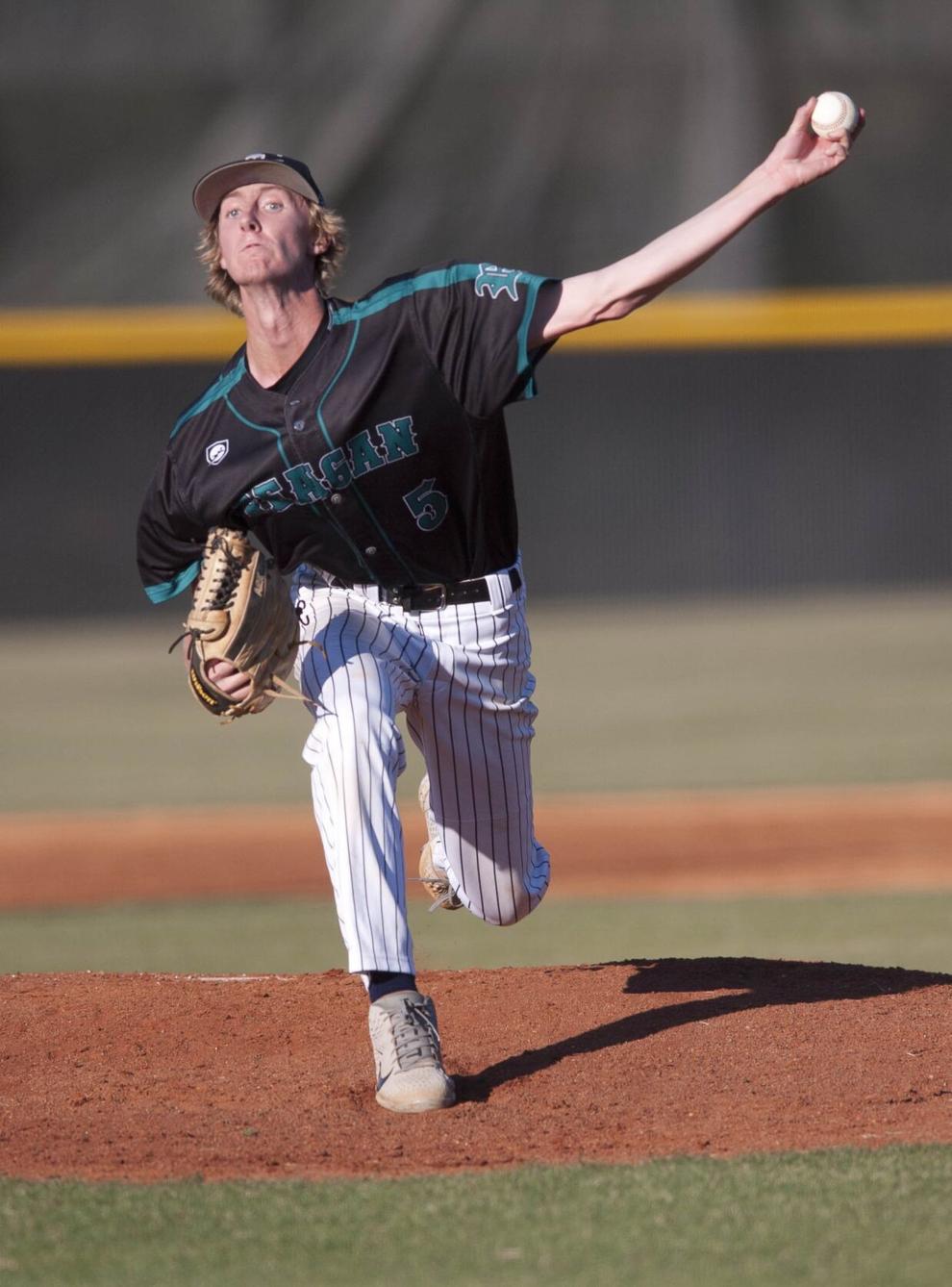 Kinney was a teammate of Daniel Corona, 17, a shortstop signed by the Deacons who also will follow through with his college commitment after being chosen in the 16th round with pick No. 463.
When you talk to teammates, coaches and anybody associated with youth baseball in the area, Hartle's humble nature comes up first. When he threw a perfect game against Glenn this season, despite missing several starts in March after an appendectomy the previous month, Hartle praised his teammates.
"He's just one of those kids that loves being around baseball and being around his teammates and enjoying it all," said Chris Vogler, the Reagan pitching coach. "And he's so humble, and that has everything to do with how he was raised."
One of Josh's best friends, Max Rogatsios, grew up next door, and they'd shoot baskets or play catch after school. Rogatsios, a West Stokes graduate who plans to major in engineering at N.C. State, said seeing Hartle become a top-flight Division I pitcher and possible high draft pick wasn't a surprise.
"I sort of figured early on he would be good, and he continued to get better," Rogatsios said.
As for Hartle following through on his Wake Forest commitment, Rogatsios added: "That shows his character because that shows all he really cares about is the game."
Family values: Sports and education
Early in Josh's life, Larry Hartle saw a sign that would lead his son to where he is today. He placed a baseball in front of 18-month-old Josh in his crib.
The toddler reached for it with his left hand.
"My mom is left-handed, and my brother (Ricky) is left-handed," Larry said. "Susan didn't like it that he was left-handed, but I immediately thought about baseball and him possibly being a left-handed pitcher."
"My dad loves telling that story," Josh said.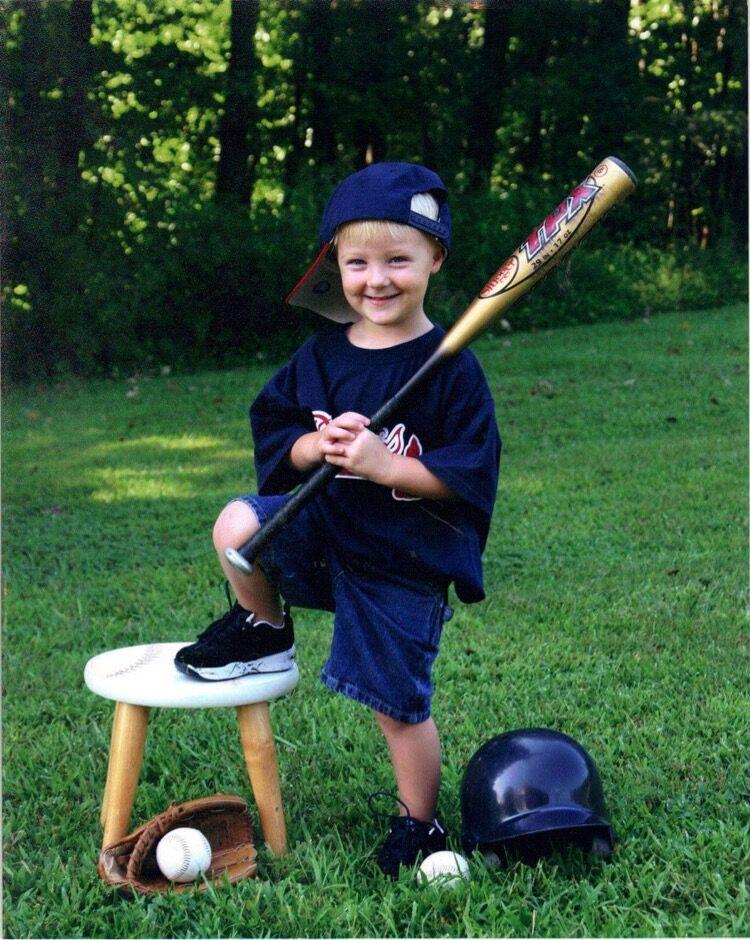 While Josh is quiet about his accolades on the field, the family doesn't mind telling stories about him.
Josh moved up from tee ball after one practice at 5, said older brother Zach, 25, a former Tusculum basketball player.
"We went to the practice, and Josh was the only kid who could throw the ball and catch it, so my dad moved him up," Zach said.
When Josh was 6, he played in a league for 8-year-olds, and because he was left-handed, his coach put him at first base. His father, a little nervous, stood by the fence.
"So I'm thinking this might be a little too much and then the kids start throwing to first base, and Josh starts scooping the balls up like he'd been playing first base for years," Larry said.
When Josh was 10 years old, he hit six home runs in a row over a two-game span.
"He had four in one game, then came back the next day and hit two more homers in his first two at-bats," Larry said. "There were times that coaches thought we were cheating because of Josh's height. He just had that natural ability and he kept getting better."
When reminded of the six straight home runs, Josh said: "Yeah, that was fun."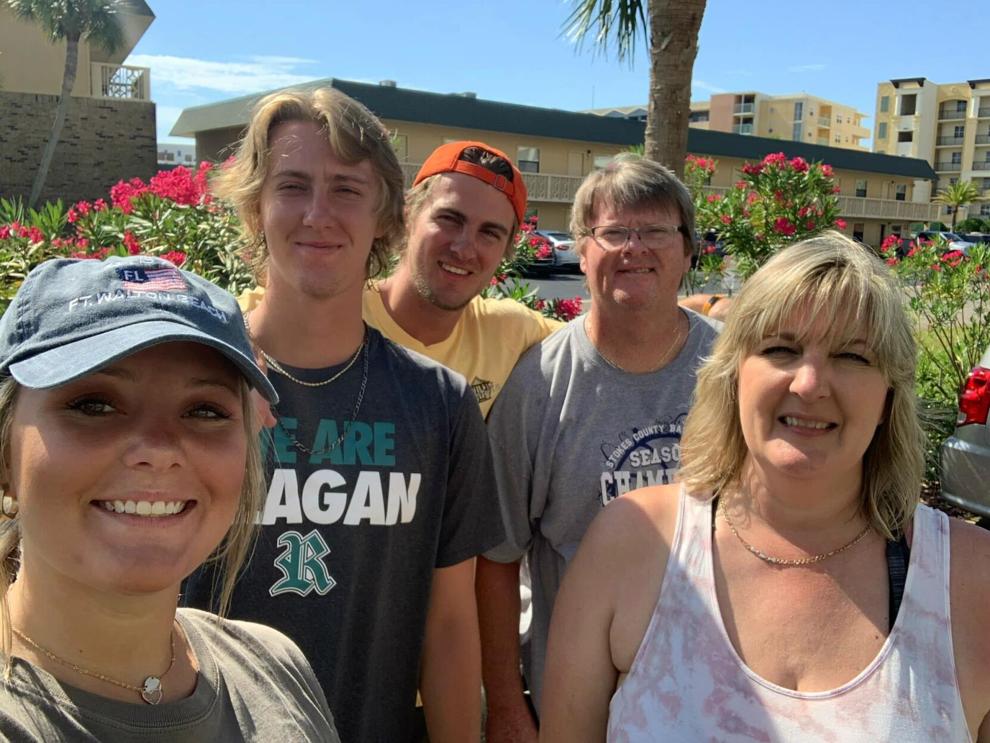 Besides Josh's older brother, his sister, Lexie, 23, played softball in middle school and volleyball at Surry Community College before graduating from UNCG. A cousin, Jacob Hartle, 24, played basketball at Belmont Abbey, and Adam Hartle, 23, played basketball at Queens.
So family competition for a younger sibling – well, that's not as much fun as six straight homers even though Josh learned from his older siblings and cousins while not realizing it.
At times, his older brother never let him win in anything, and "it led to a few tears," Josh said.
Zach remembers epic one-on-one baseball games in the back yard.
"I was like 13 or 14 and we'd use a tennis ball and a Wiffle ball bat, and I would bring it pretty good to Josh and he'd still hit it," Zach said. "We'd do a lot of that where it was just he and I playing against each other and mom would get a little mad because I kept winning. But I remember letting him win a few times just to let him know how it felt to win."
The Hartles followed their parents in athletics. Larry played all sports growing up but excelled at basketball at South Stokes High School, and Susan played while growing up in Pennsylvania.
"That's where I got my competitive nature from is my family, and that includes my two cousins, Jacob and Adam, because we all grew up playing sports together even though I was a little younger," Josh said. "I wouldn't be here without them. I've always played with them – basketball, soccer, baseball – just anything and everything."
But it is baseball, among those sports, that holds a special place. A baseball collection of Josh's home runs, more than 150 of them, at their home in King is complete, including dates on which they were hit going back to his Little League days.
"My dad paid a couple of kids for some of those home run balls," Zach said, laughing. "But that's kind of cool that my dad's collected all of them."
Larry doesn't deny he paid kids, whom he said would work for them: "They would go chase the balls for me over the fence."
Josh couldn't resist when asked whether he was the family's best athlete.
"I think, honestly, I can say that I am now," he said. "I got knocked around a lot growing up, but I think that's what helped me in my development, so I wouldn't change a thing."
His family hopes he won't change a thing in the classroom, either. Josh, who built a 3.6 grade-point average at Reagan, said he would try to determine a major during the fall.
"There are a lot of great options here, so I just have to find the right major for me," he said.
And all athletic feats aside, a challenge for him will be to keep an important family statistic perfect. Josh's two siblings, Zach at Tusculum and Lexie at UNCG, and the two cousins, Jacob at Belmont Abbey and Adam at Queens, are college graduates. Larry Hartle uses a baseball analogy regarding the prospects of his son earning a Wake Forest degree.
"That would be 5-for-5," he said. "We've always stressed the importance of that college degree."
The next chapter in his baseball life
While Josh credits his family with his development, he's also looking forward to being close to home while going to Wake Forest. It's a chance for his family to watch him pitch (or possibly play first base as well) and watch him mature off the field.
"His maturing will be something that can only help him in baseball and off the field," Larry said. "Coach Walter will make him a better baseball player and a better person."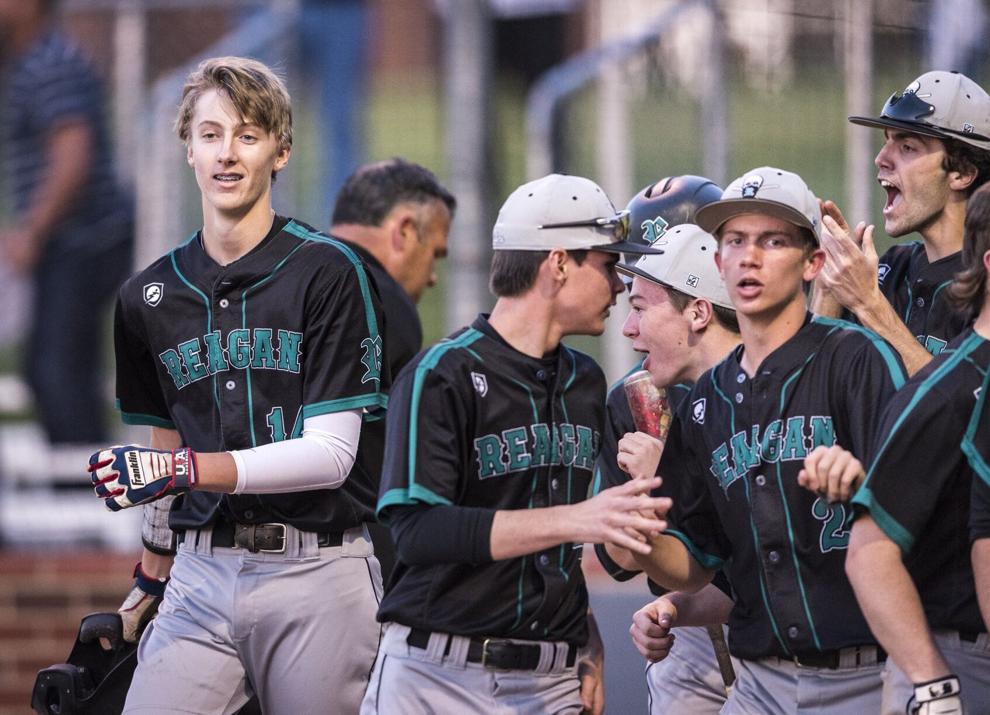 Two more area players, Reagan teammate Tommy Hawke and West Forsyth's Zach Lewis, will join Hartle in the freshman class, possibly the first time in at least two decades that three county players are in the same class at Wake. Not only will Hartle be able to play with friends, but he also also wants to be a part of a team that can build itself toward getting to the College World Series in Omaha.
"That's the plan and that's the goal," Hartle said. "We are confident, and you have to be in this game if you are going to succeed. We're confident that we can make a run."
The Deacons, who last reached the NCAA Tournament in 2017, are coming off a 20-27 season in which they went 10-22 in the ACC and missed qualifying for the league tournament.
If Hartle continues to get stronger and continues to refine his pitches, his draft status in three years could be even higher. The Deacons, whose coach was not available for comment, have had three first-round draft picks in the last six years, including pitcher Ryan Cusick, who went No. 24 overall in the first round by the Atlanta Braves last week. Cusick was a 40th-round draft pick out of high school.
What Hartle already has is outstanding control: 162 innings pitched and just 28 walks and 256 strikeouts in his Reagan career. He ended up with a 23-5 record and a career 1.20 ERA as a four-year starting pitcher.
There's also the chance that Hartle could get injured, something Josh and his family are aware of.
"Right now, everything starts over, so I have a new chapter here at Wake," he said. "Now it's all about trying to work hard, and whatever happens in three years I'll be ready. I'm just going to try and bring a winning attitude here. I want to try and be the best teammate that I can be and help this team anyway that I can."