Sam Hartman hardly cracked a smile when asked how his family treated him after his four-interception performance in Wake Forest's last football game of 2020.
Hartman, a redshirt sophomore quarterback, was playing in his hometown of Charlotte against Wisconsin in the Duke's Mayo Bowl, and afterward the Demon Deacons would leave from the game to head home with their families.
"My family actually made me walk home," Hartman said while finally breaking out in a smile as he joked about what happened just after the game in December.
When it was suggested he had to hitchhike, he added with a chuckle, "I got picked up by a Wisconsin fan."
All kidding aside, Hartman knows that one of his first tasks when spring football practice opens this week is to put the 42-28 loss to the Badgers behind him. The Deacons were 4-5 during the 2020 season, but their offense averaged 36 points per game, the highest total in school history. Coach Dave Clawson and coordinator Warren Ruggiero's offense averaged 35.3 points in 2017, making those the program's two best historically.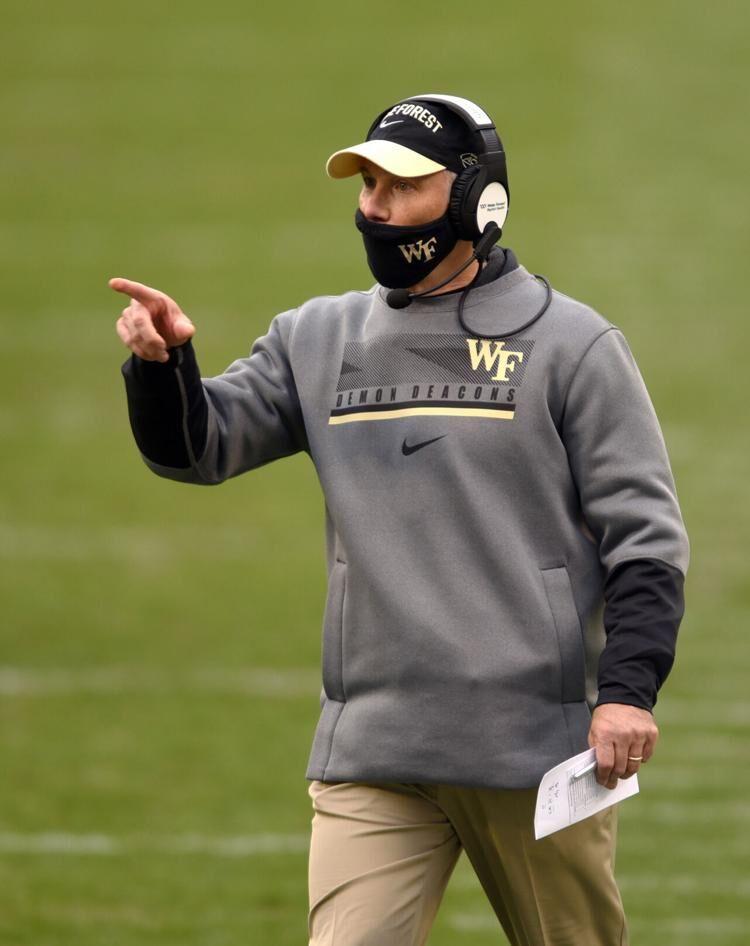 What made Hartman's bowl performance unusual was that he threw one interception in eight regular-season games. While many might have forgotten, Hartman hasn't.
"Every night," he said when asked how often he thinks about that game. "It's just who I am, and that's how it works. I'm trying to work on that."
Hartman has done his regular off-season weight-room trying to maintain his weight of 215 pounds on his 6-foot-1 frame, consuming around 5,000 calories a day (he hates eggs) to keep that weight on. But he is also working on the mental side of playing quarterback, trying to have a short memory on the field.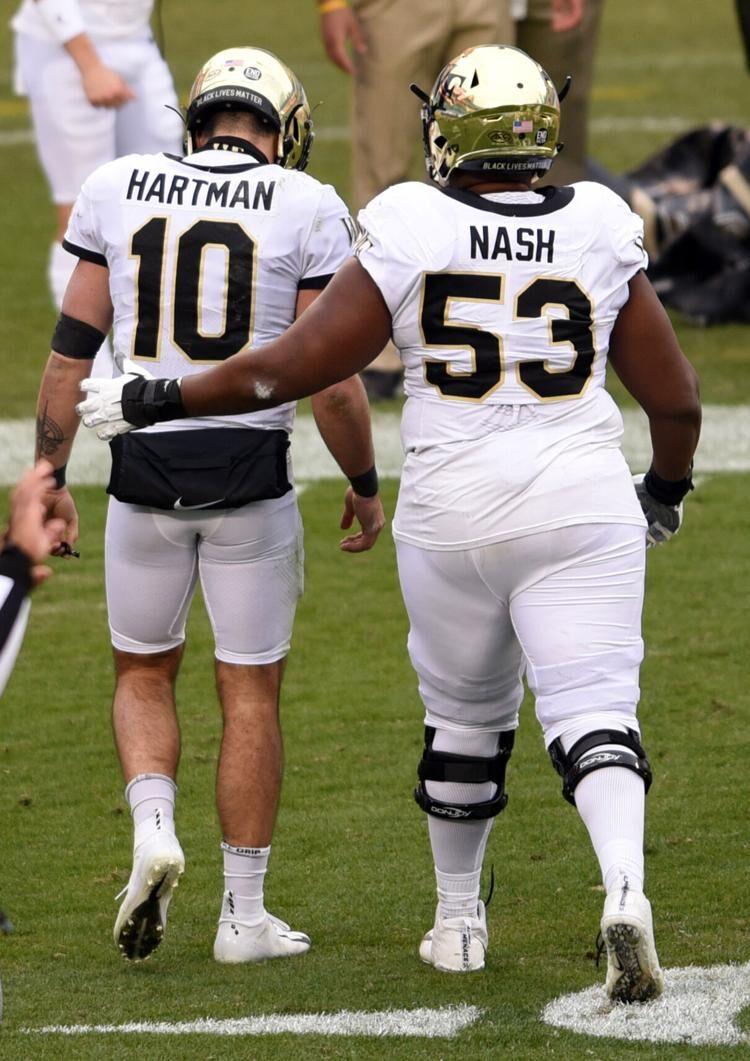 "The idea of one or two plays affecting me, and just trying to dive into that with a psychological effect of trying to work on that next play mentality," Hartman said.
Teammate Luke Masterson, who is moving from defensive back to linebacker this spring, says Hartman has the attitude and mindset to put that Wisconsin game behind him.
"I would say this about Sam, if that was going to happen to one person, I think Sam is the guy that can handle it," Masterson said of the four-interception game. "He understands the importance of fixing those mistakes, but he also isn't so hard on himself that he isn't going to mentally break down. He works harder than anybody in the building, and I know he's going to have a great season."
One of the luxuries that the Deacons have heading into spring is depth. Only Kenneth Walker III, a running back who transferred to Michigan State, was lost among the starters.
Hartman is determined to get the Deacons to a sixth straight bowl game but feels they are set up for bigger things this fall.
"A lot of guys just feel like there's a lot left on the table," Hartman said. "And it was a tough year for everybody all around the country in college football, so we get a second shot of really trying to do something special here. We've been on the cusp of five, six, seven, eight wins. When are we going to start pushing eight, nine, 10 (wins)? And that's what we are pushing for this spring and getting ready for."