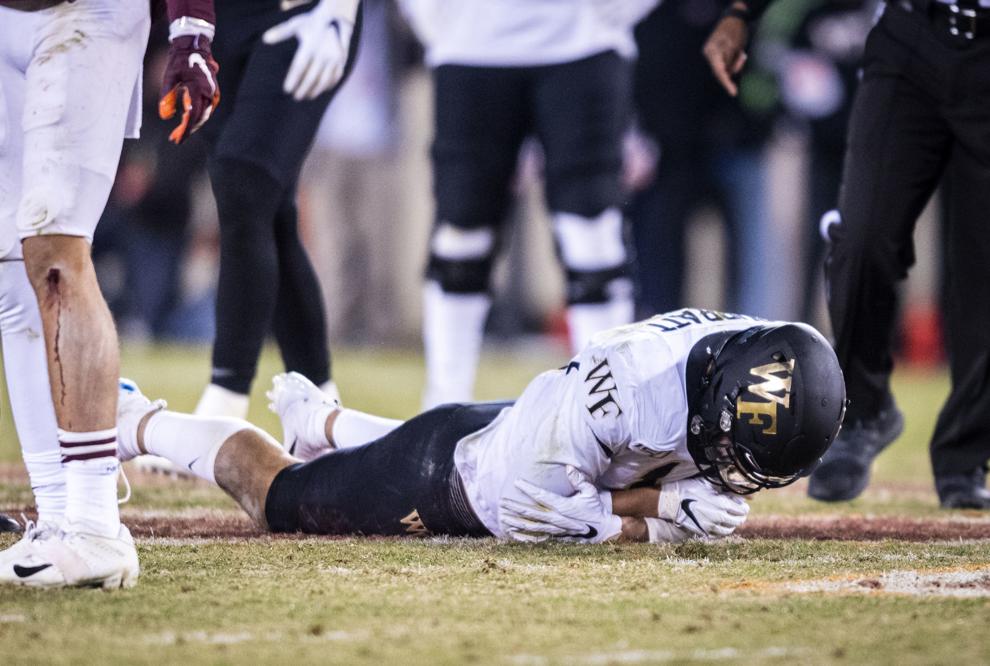 Wake Forest will be without Sage Surratt for the rest of the season.
Surratt sustained a shoulder injury Saturday in the fourth quarter of the loss against Virginia Tech. At the end of a 14-yard catch, the redshirt sophomore was tackled in the middle of the field. As Surratt goes to the ground, he loses the football — and in the scramble to recover, he takes a hit to his right shoulder from Virginia Tech safety Divine Deablo.
After a replay review, it was determined Surratt was down on the field and didn't fumble.
"He suffered an injury that will require surgery and unfortunately he'll be out for the year," Coach Dave Clawson said Tuesday. "Again, I feel bad for Sage. He was having a great year, I think an All-American, All-ACC type season. A great competitor."
Surratt leads the ACC with 1,001 receiving yards — he's the only Power 5 Conference player with more than 1,000 yards — and 11 touchdown catches. His 66 catches are second in the league. On a national scope, the 6-3, 215-pounder ranks in the top 10 for receiving yards per game, receptions per game and touchdown catches.
In only nine games, Surratt still etched his name into the program's record book. It's the sixth season in school history of at least 1,000 receiving yards, and his 11 touchdowns are the second-most in a season behind Kenny Duckett's 12 in 1980.
Surratt is a draft-eligible sophomore; Clawson said he anticipates having him back next season, but reiterated the same points he has in the past when the prospect of a player leaving early has been brought up.
"Those are conversations at the end of the season and whatever players decide to do, we support them," Clawson said. "I don't think as a head coach, getting involved in those decisions — it's not my place. That we certainly try to get those players all the information from the NFL and all that stuff, but then at the end of the day we let them make (the decision).
"I don't want to be responsible for either choice. Whatever they do, they have to own it and live with it."
While that process will play out over the next couple of months, there's also the immediacy of not having Surratt this week against No. 3 Clemson.
As if the task wasn't going to be tough enough for the Deacons, they'll also be without senior wide receiver Scotty Washington for the second straight game. The 6-5, 225-pound Washington sustained an ankle injury against N.C. State and had his right foot in a walking boot before the game at Virginia Tech.
"Scotty is not out for the year; I'm not sure when he'll be back. But this week is not looking good," Clawson said. "We'll just play it as it goes. At some point, hopefully we'll have him back. I don't know when that is."
Washington has 35 catches for 607 yards and seven touchdowns this season.
It leaves Wake Forest coming into the game against Clemson with senior slot receiver Kendall Hinton (51 catches for 659 yards and one touchdown) as the likely main target, and then Steve Claude and Waydale Jones as the starting wide receivers.
Claude caught six passes for 70 yards in the season-opening win over Utah State, but has five catches for 30 yards since. Jones has two catches for 15 yards this season.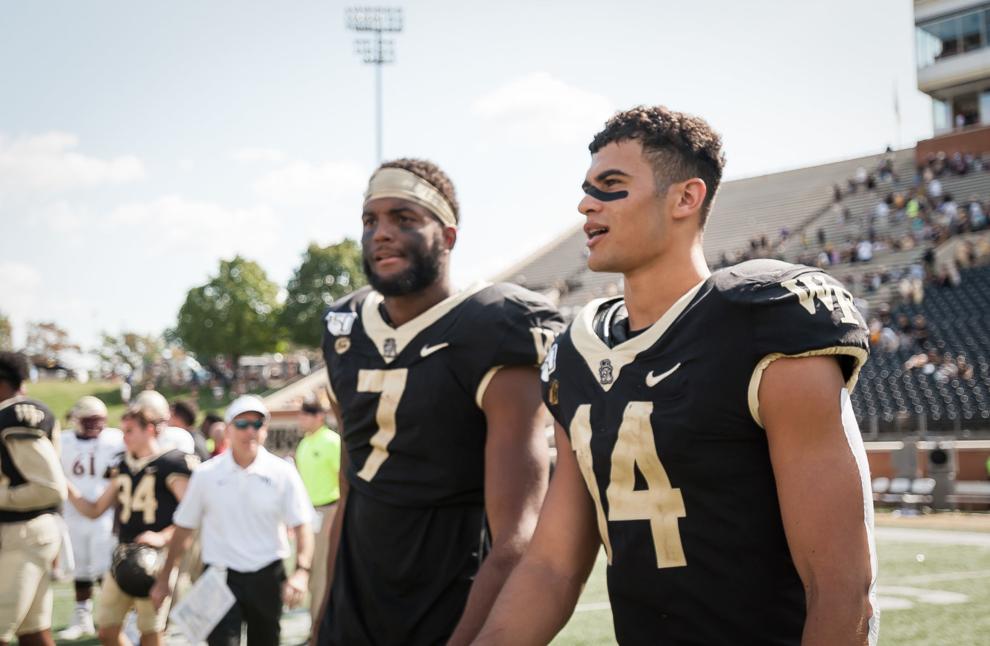 Also likely to see action behind Claude and Jones are redshirt freshman A.T. Perry and freshman Donavon Greene, an early enrollee and Mount Airy graduate who has not played this season. Perry had three catches for 34 yards and a touchdown against Elon this season.
"There's a reason we recruited these guys. They're talented, this is their chance to step up and we have confidence they will," Clawson said. "It's never good to lose a player of Sage's caliber. … And everyone else is going to have to step up.
"We'll have to play a little bit better on the O-line, the running backs will have play better, the tight ends will have to play better and Jamie Newman is going to have to be really sharp. But again, we embrace the challenge (of playing Clemson) and we're looking forward to it."
Photos: Wake Forest's Sage Surratt
WakeFB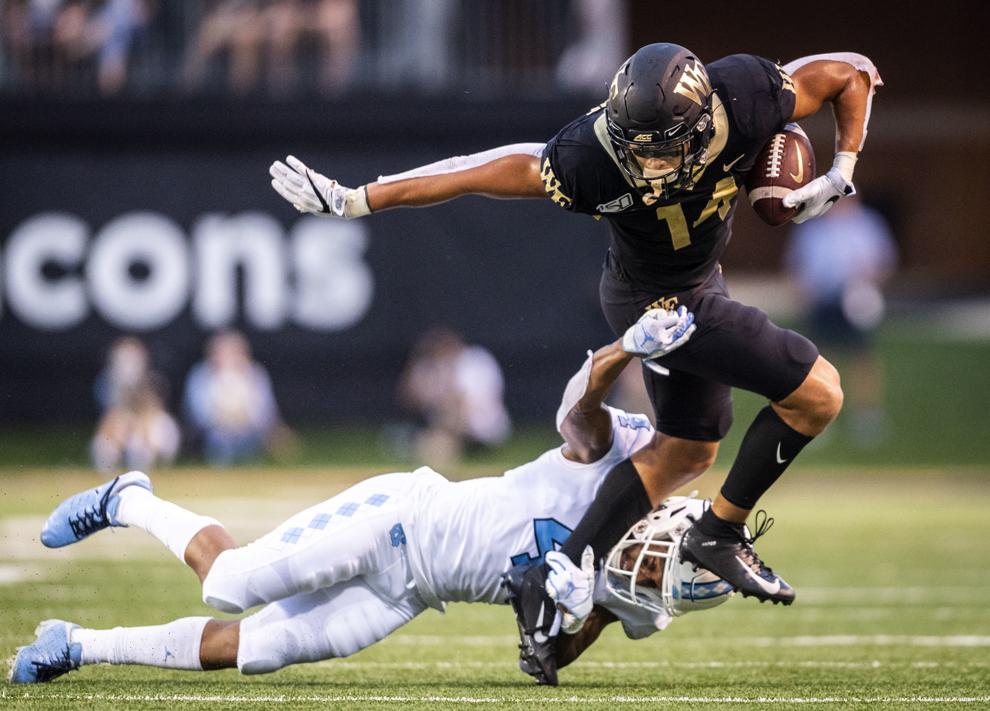 Wake Forest scrimmage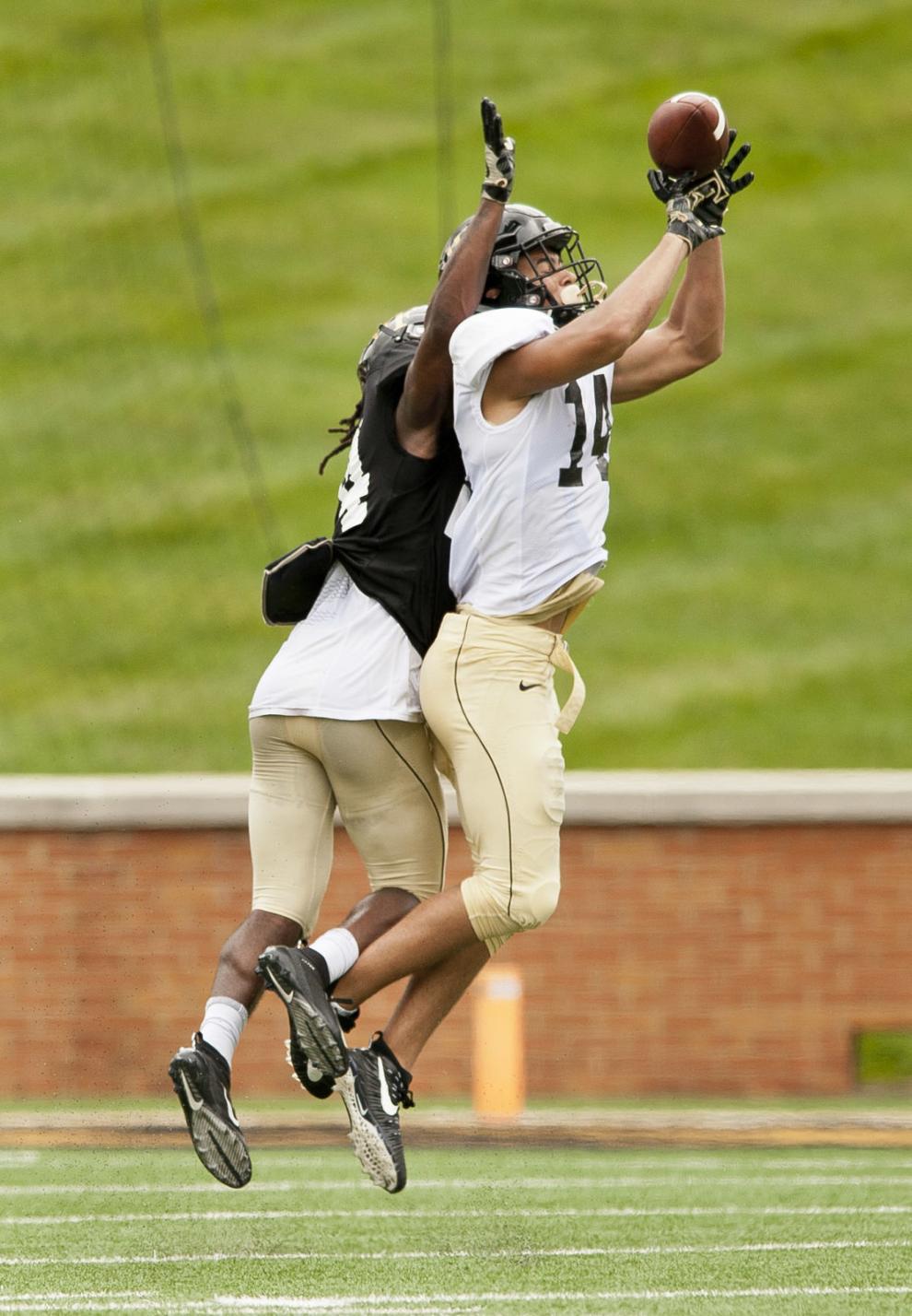 Wake Forest Virginia Tech Football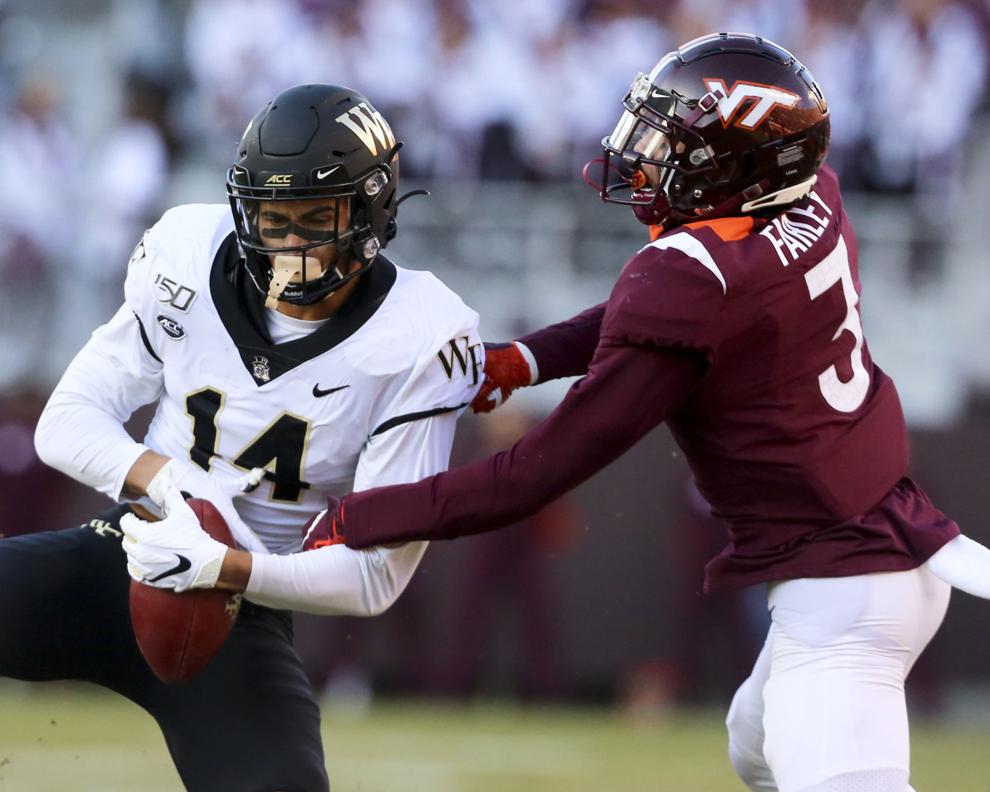 WakeFB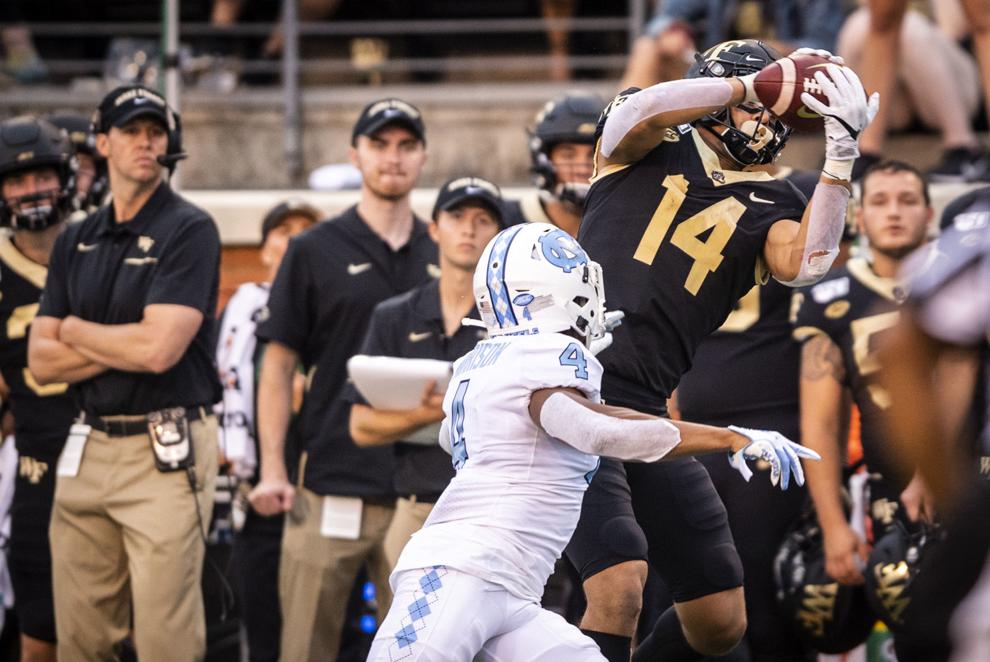 WakeFBPrac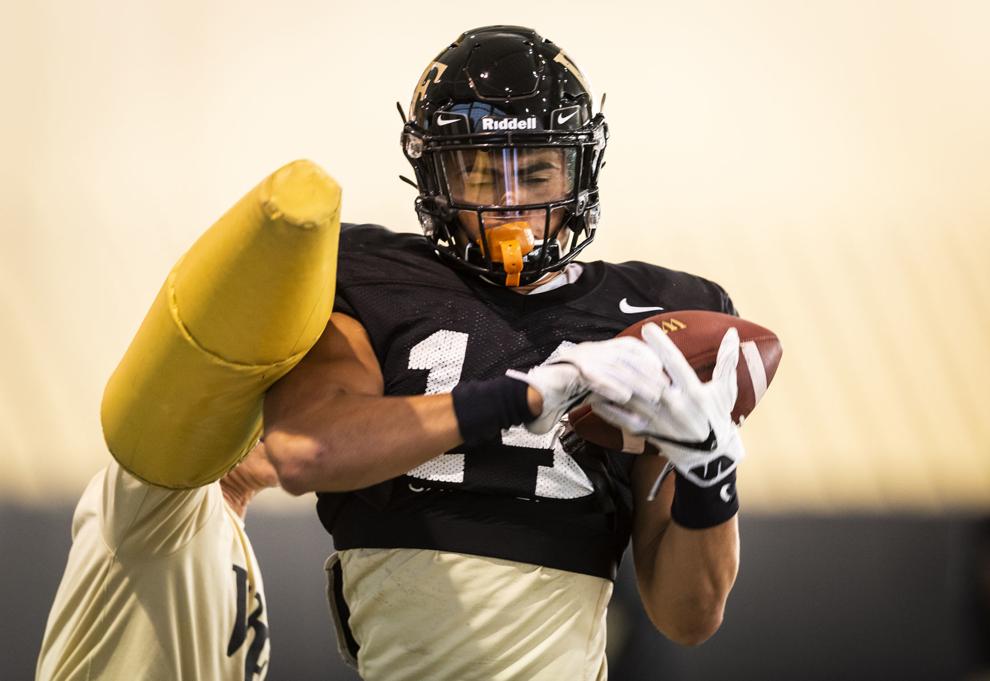 WakeFBPrac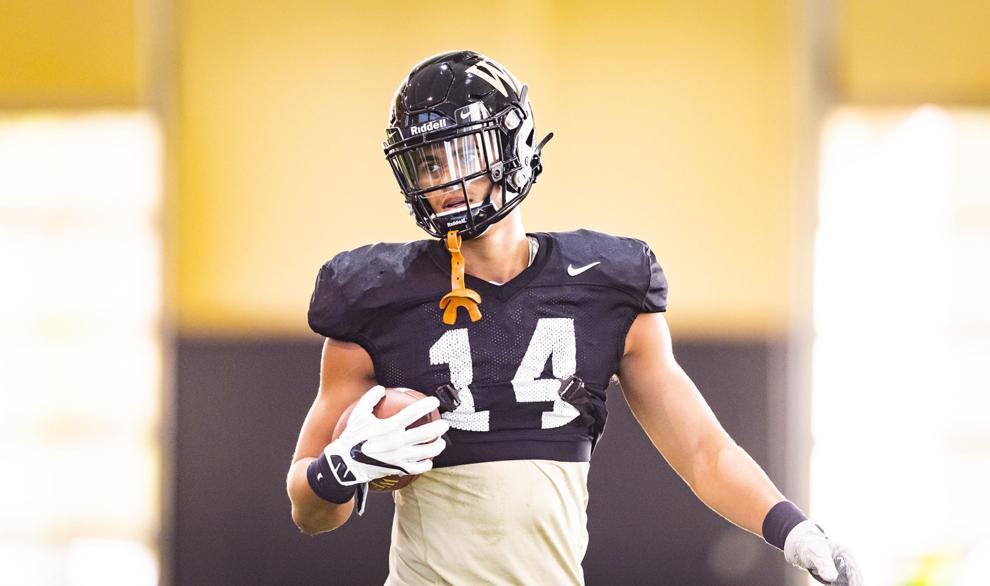 WakeFBPrac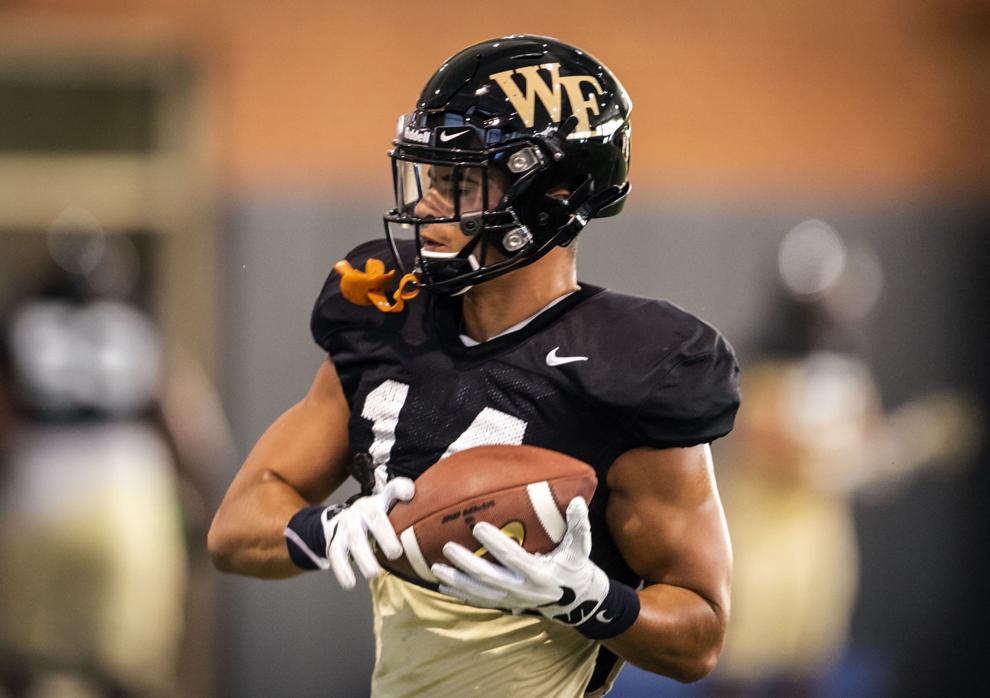 WakeFootball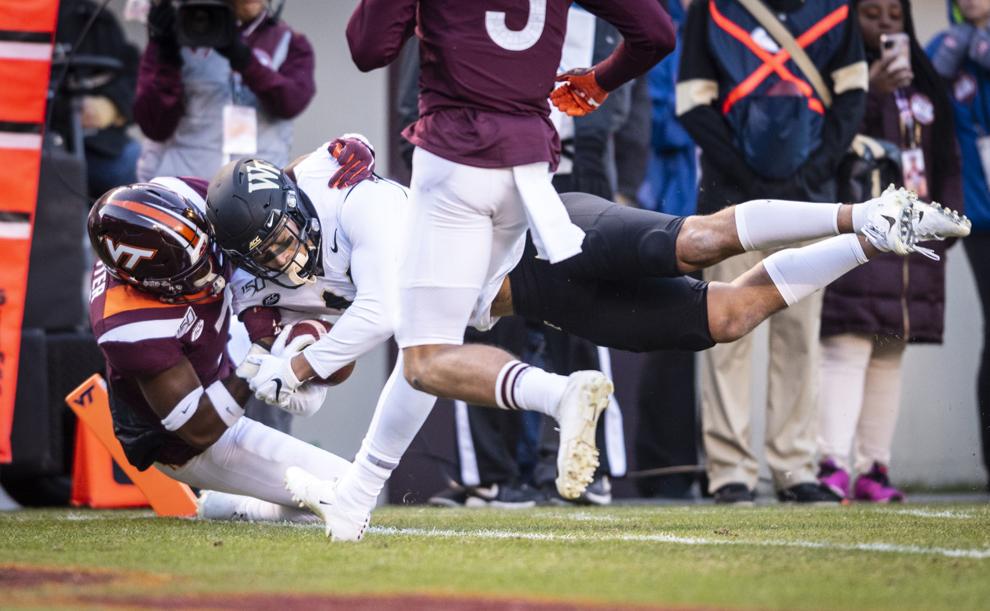 WakeFootball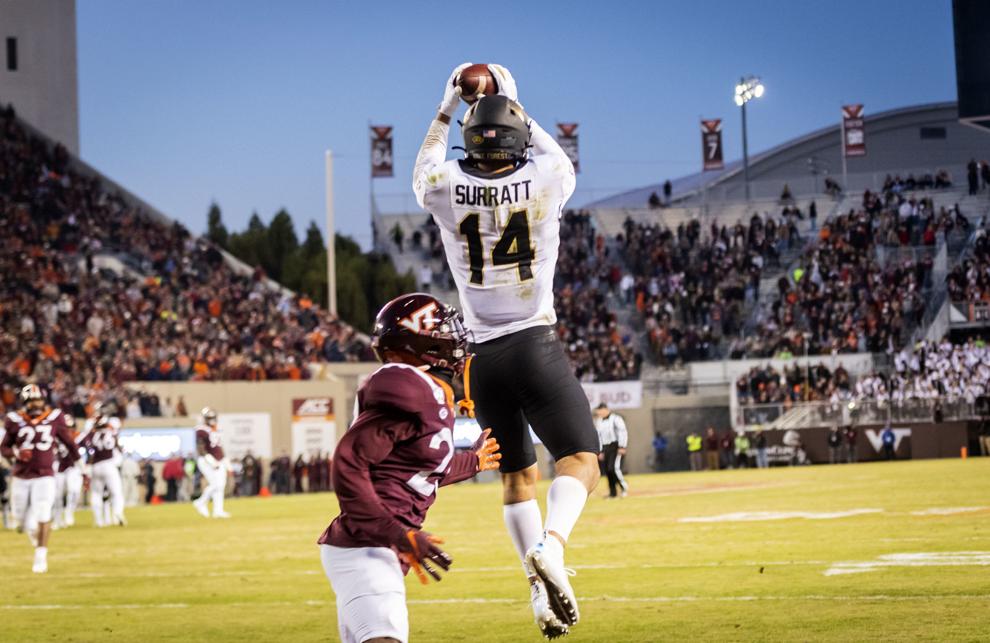 WakeFootball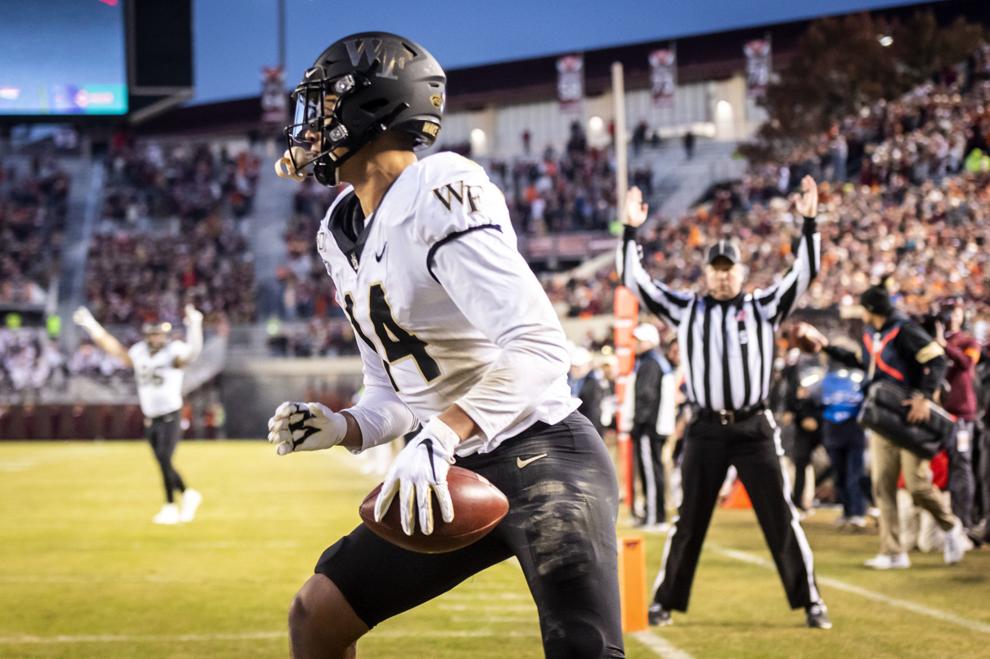 WakeFootball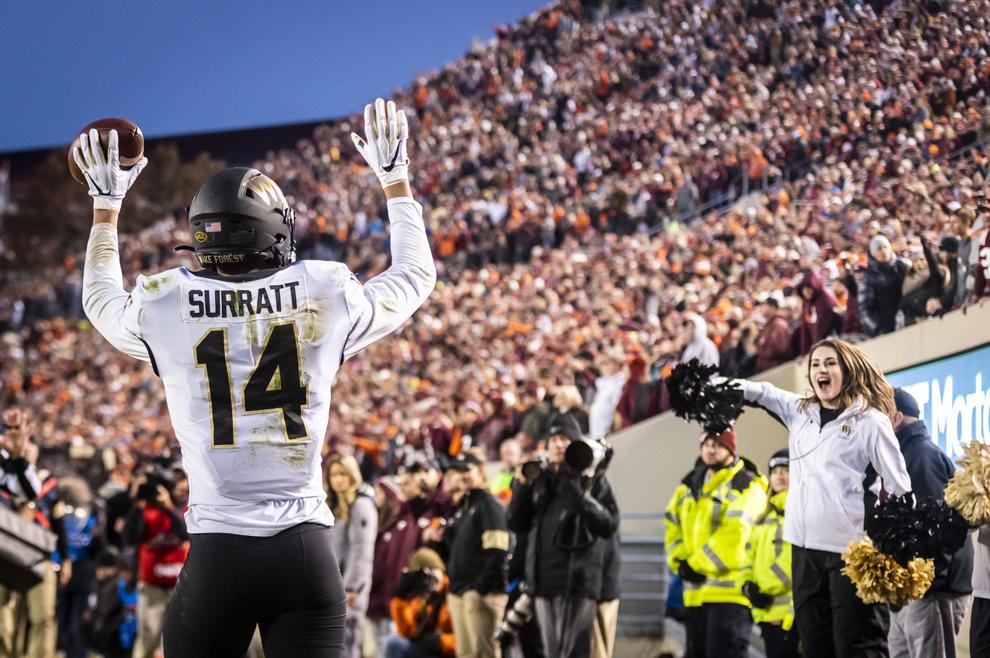 Wake Forest Elon Football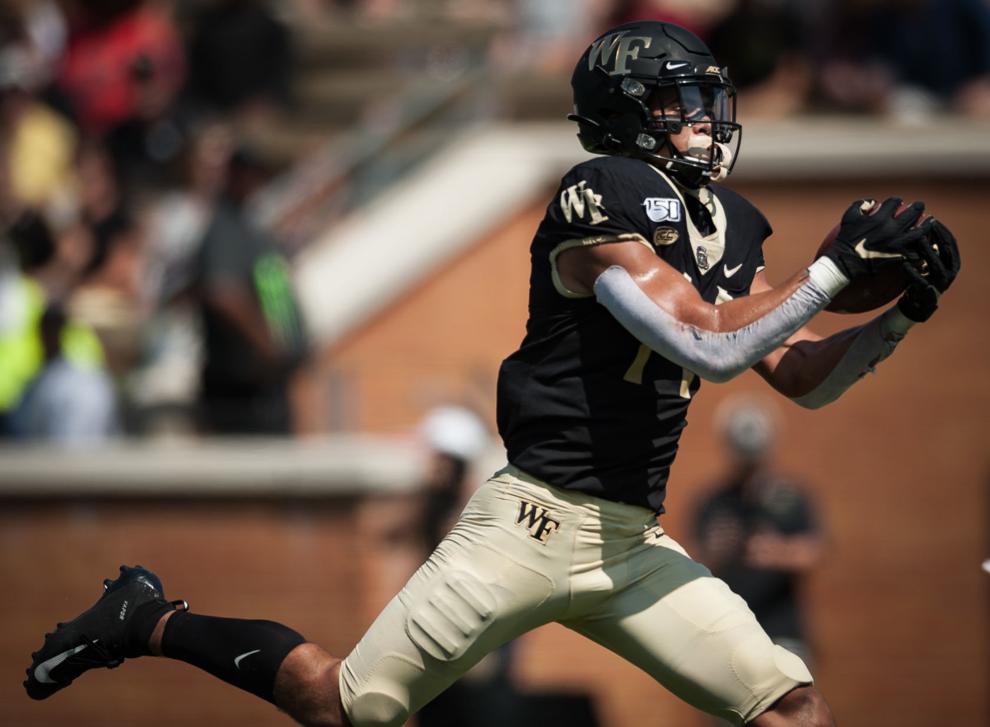 Wake Forest Elon Football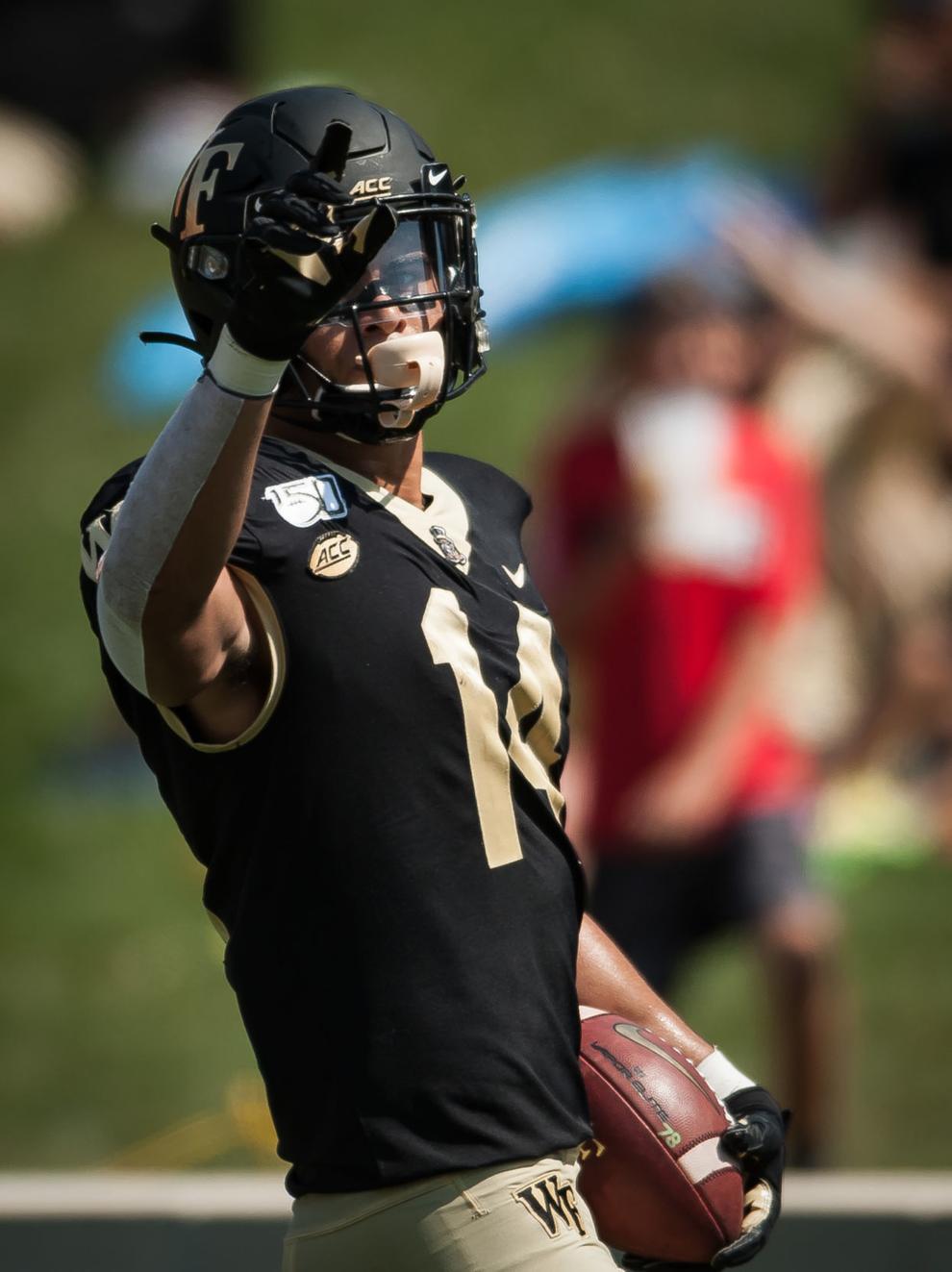 Wake Forest Elon Football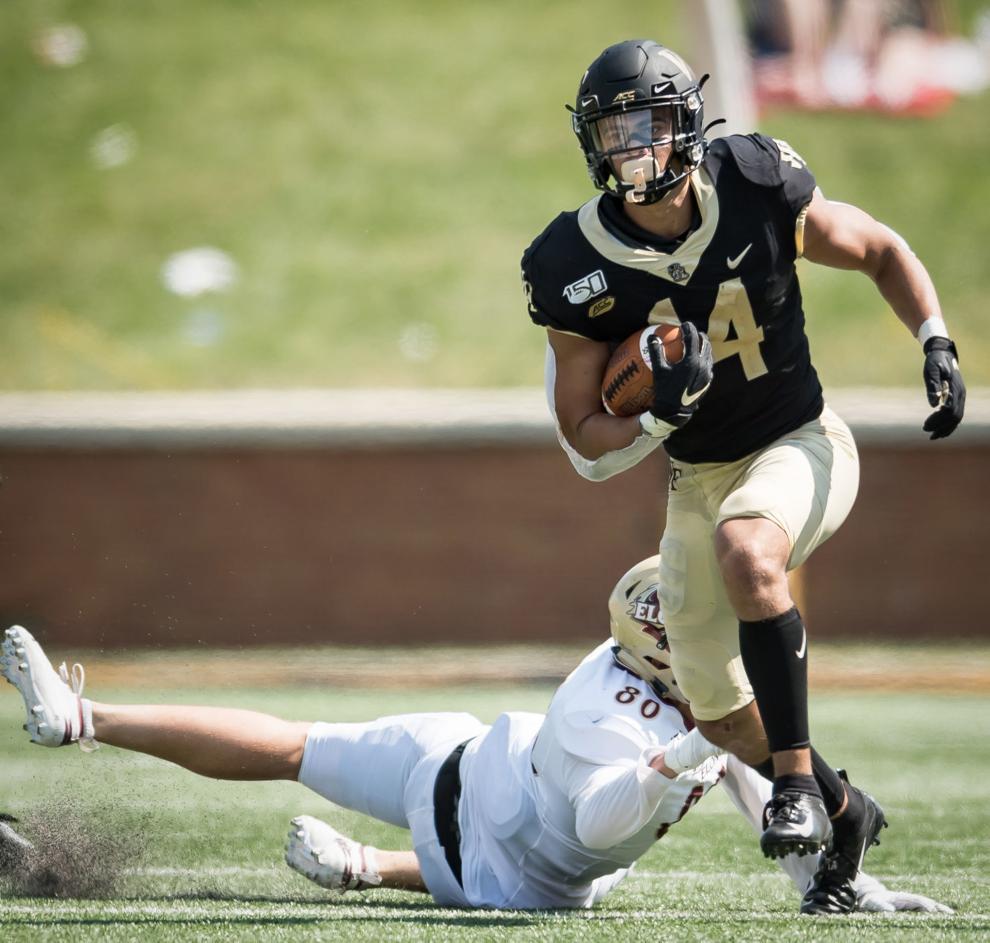 Wake Forest Elon Football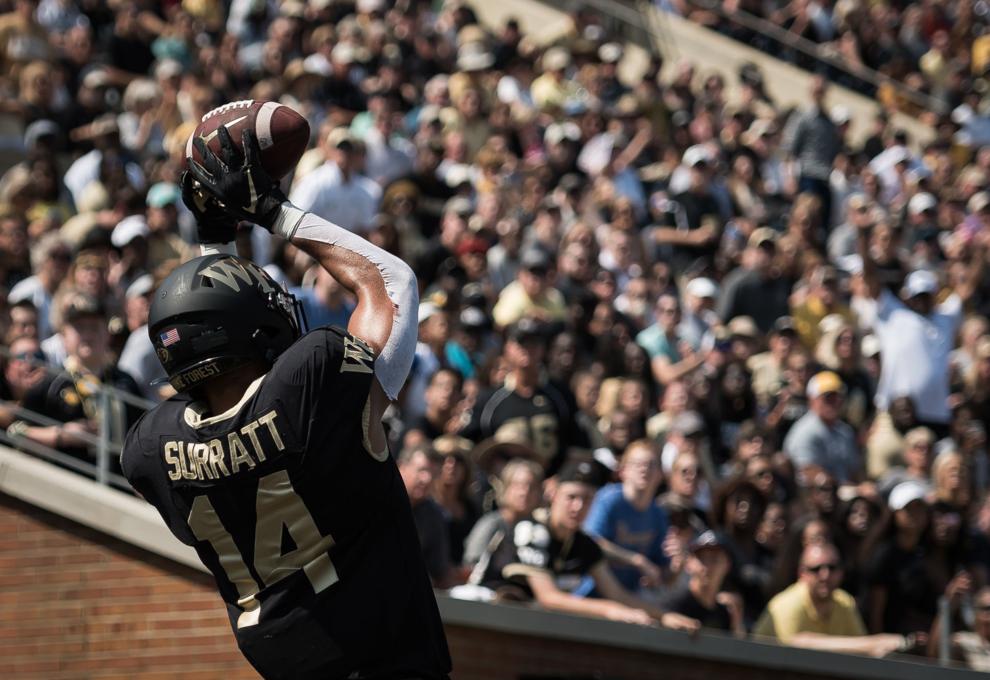 WakeFootball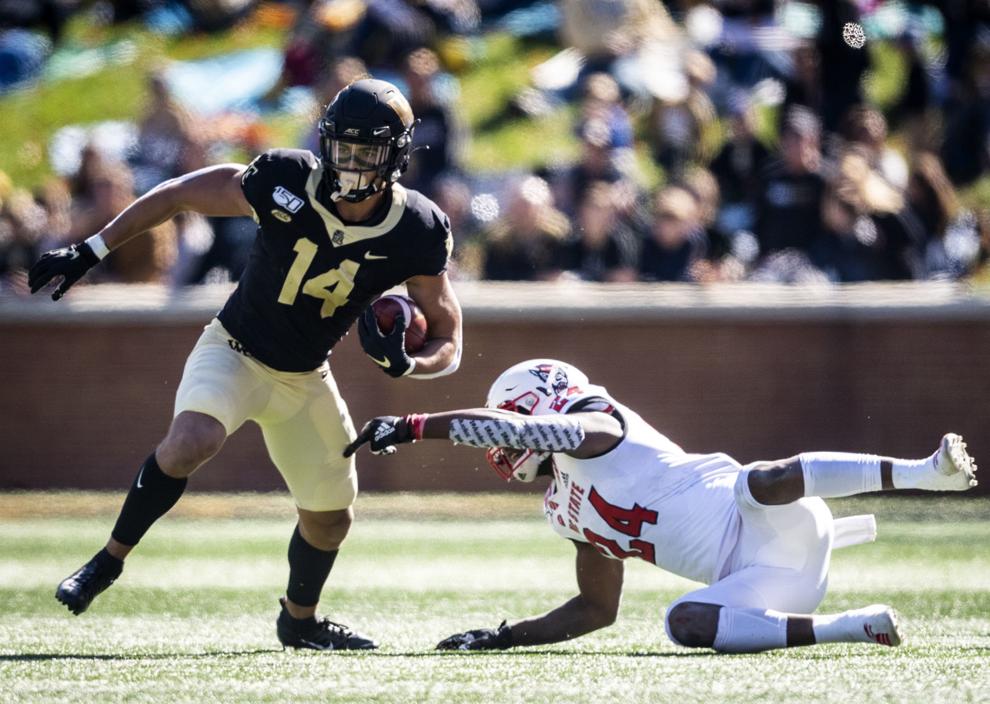 WFSpring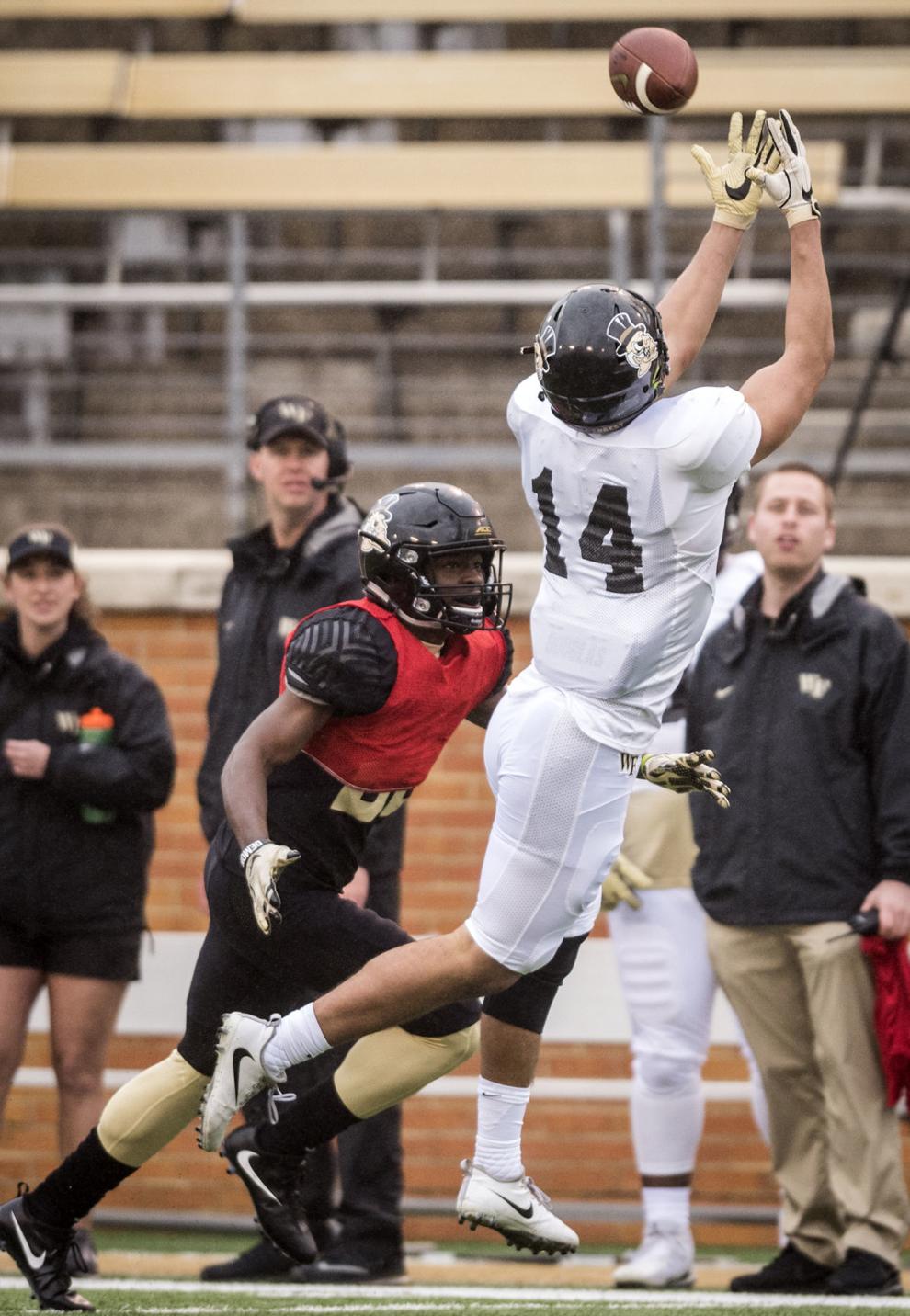 WFSpring
WFUBC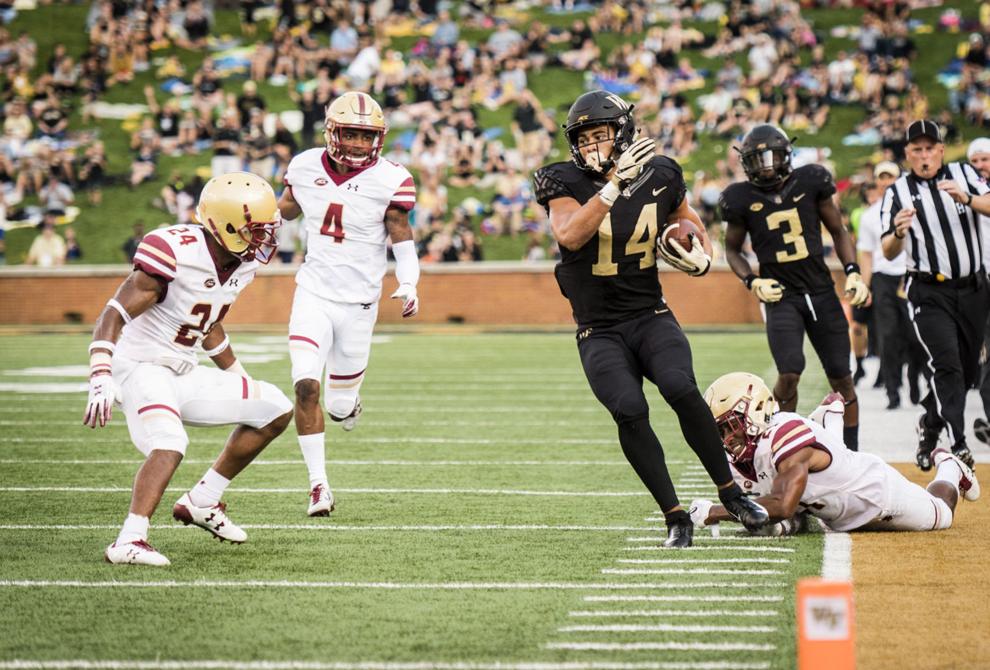 WFUBC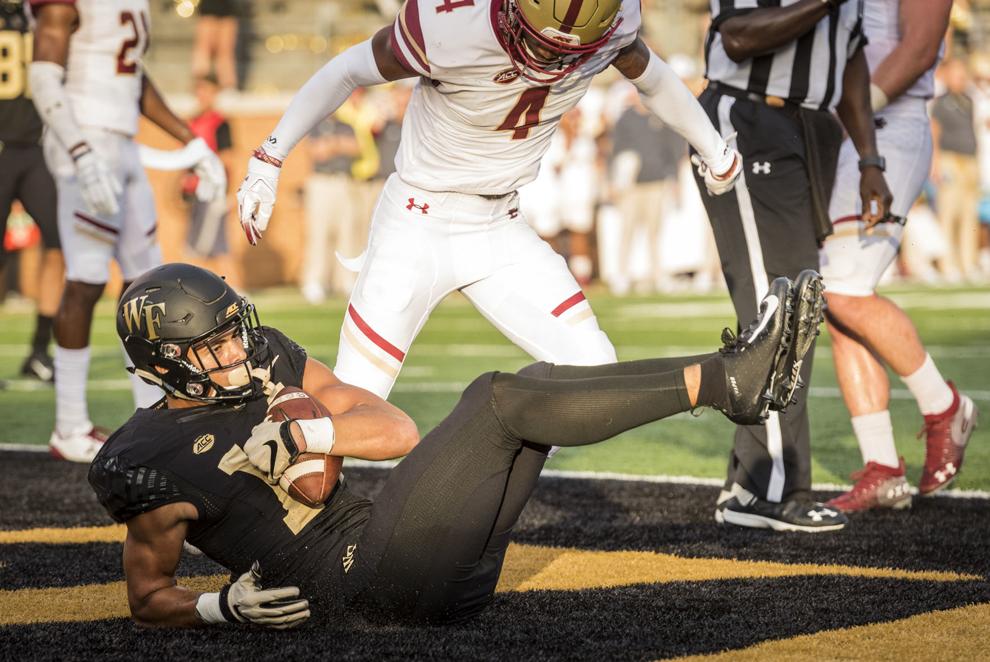 WFUBC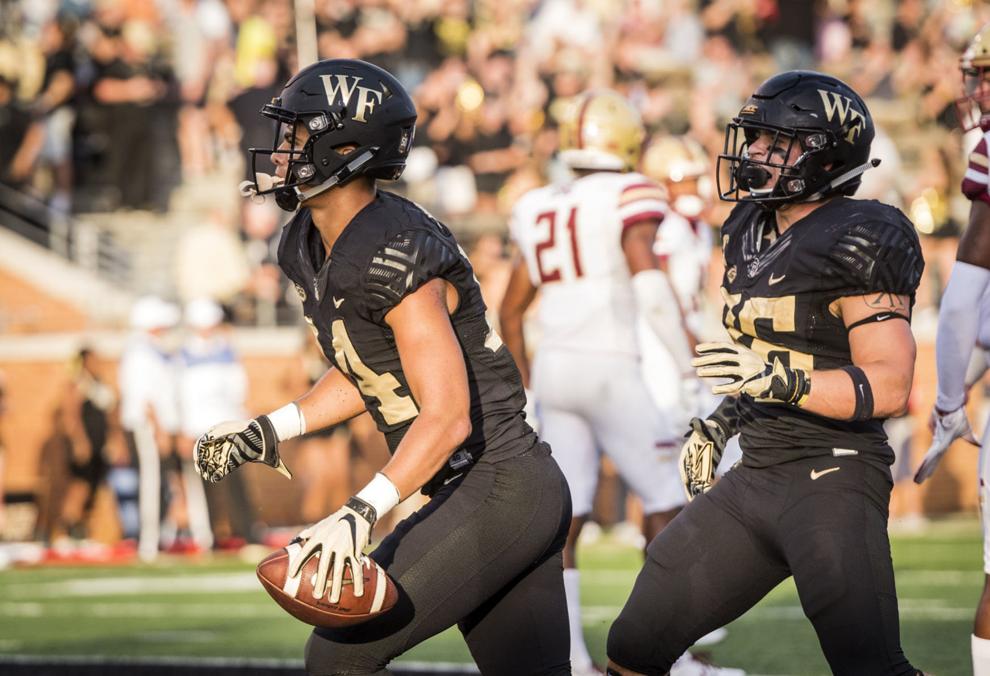 WFUBC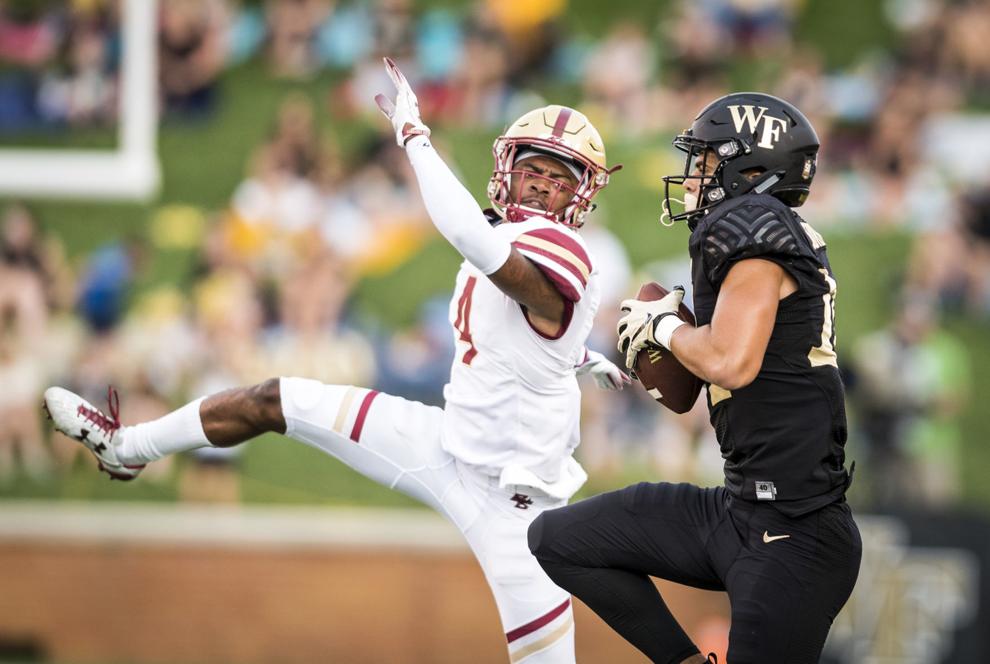 WFUBC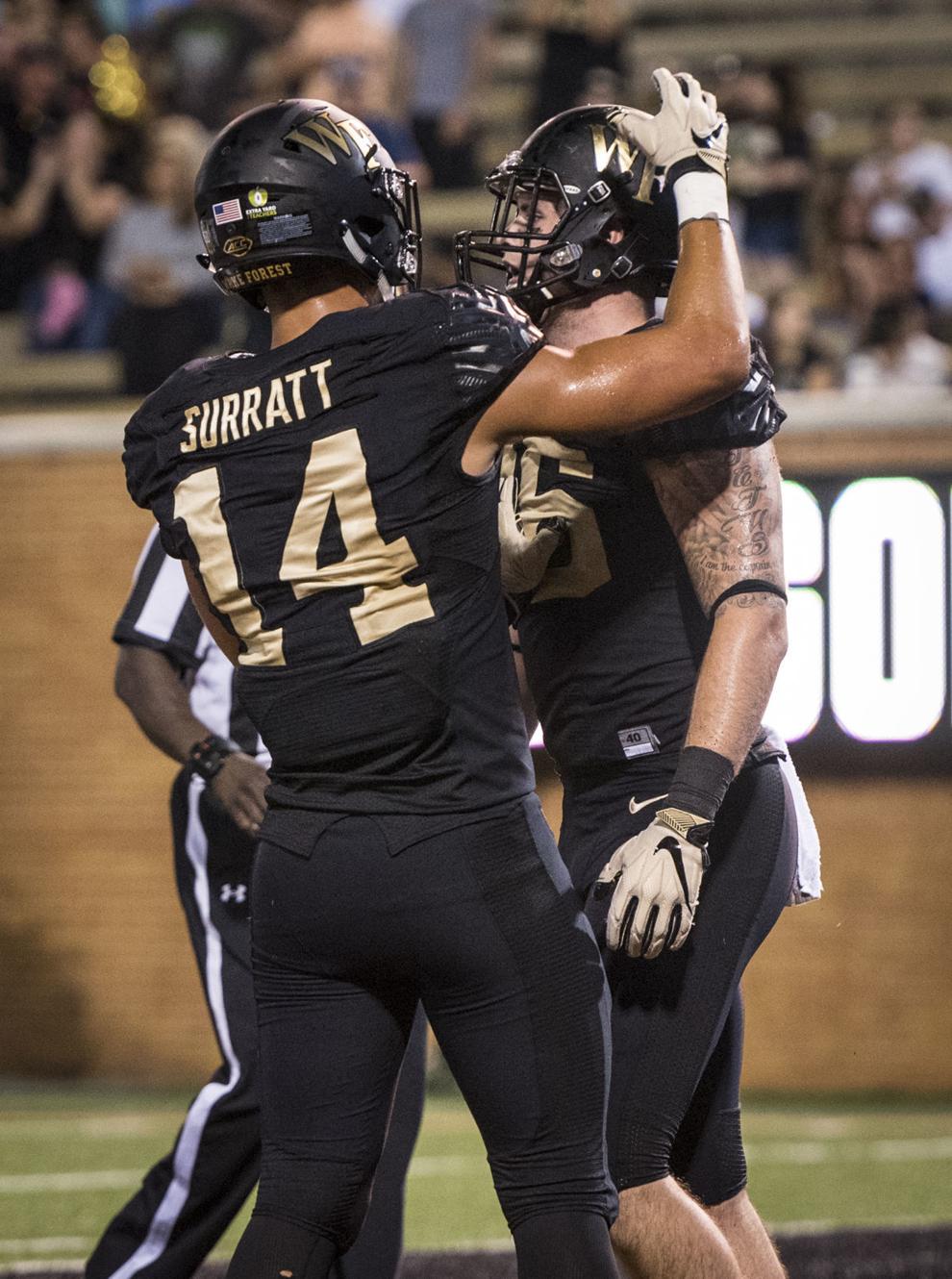 WakeFootball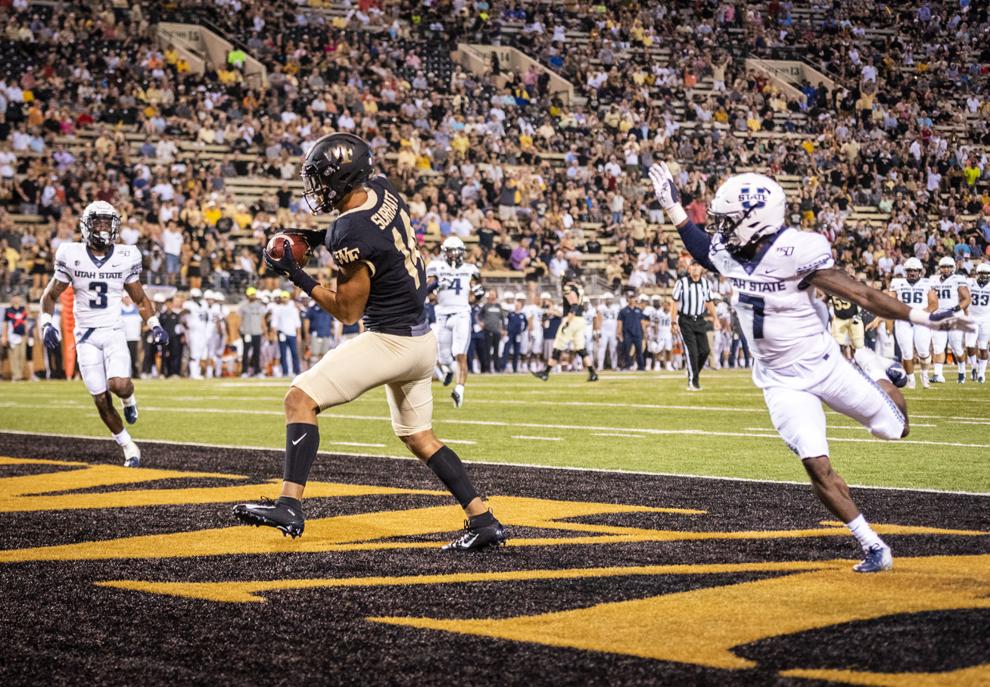 WakeFootball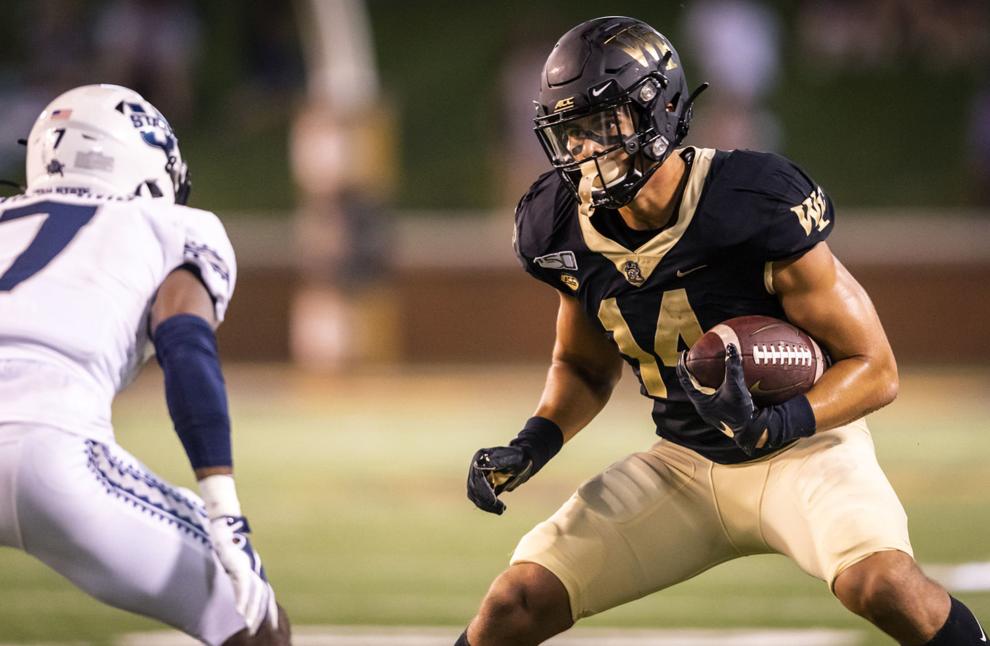 WakeFootball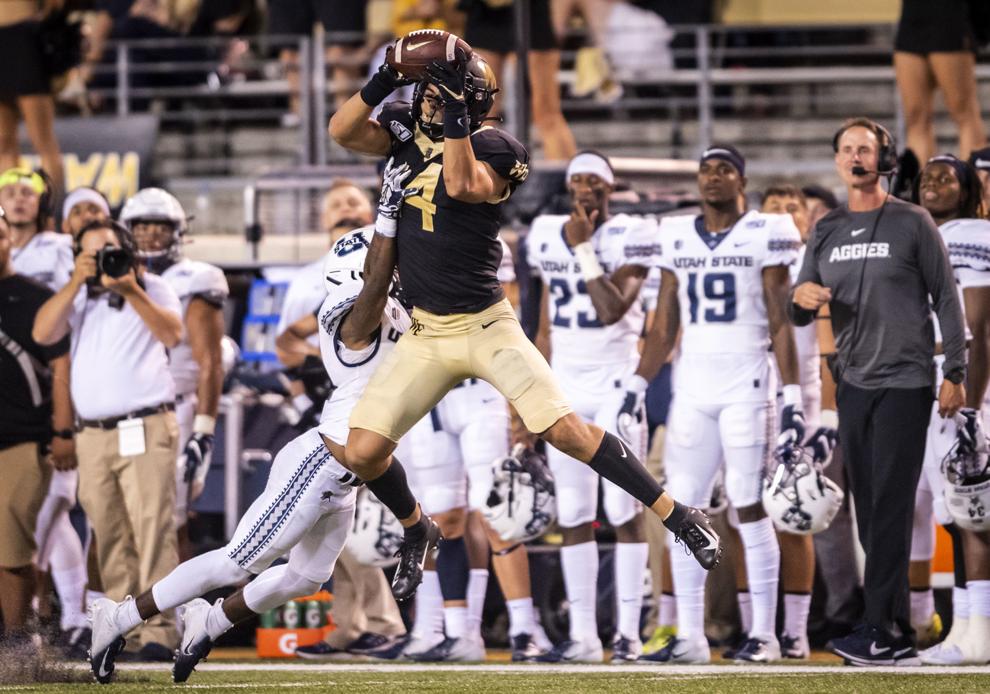 WakeFootball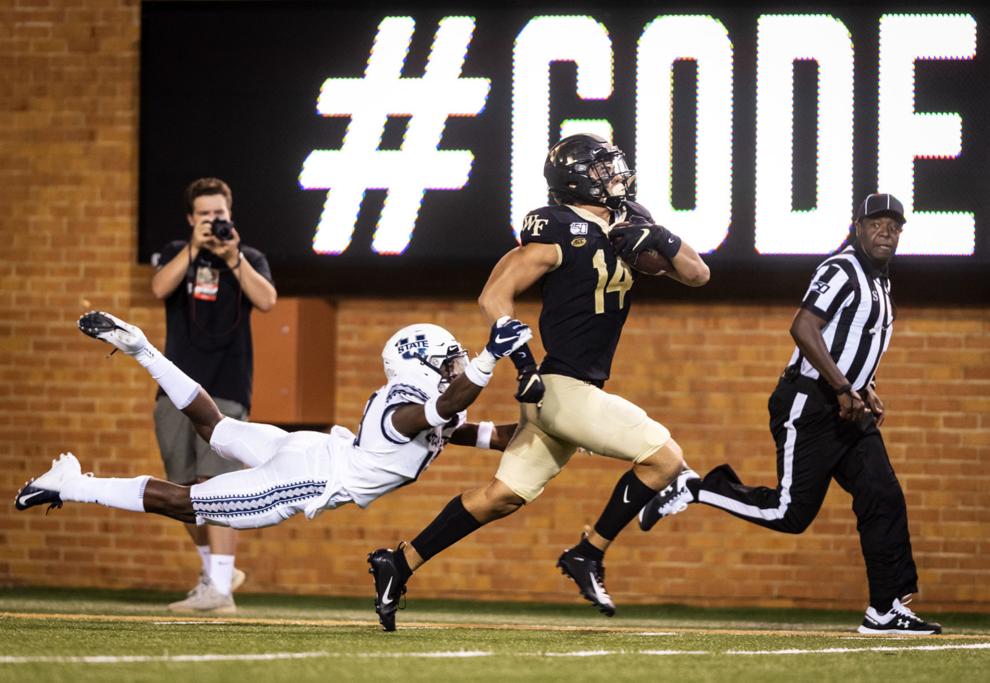 WFUSpring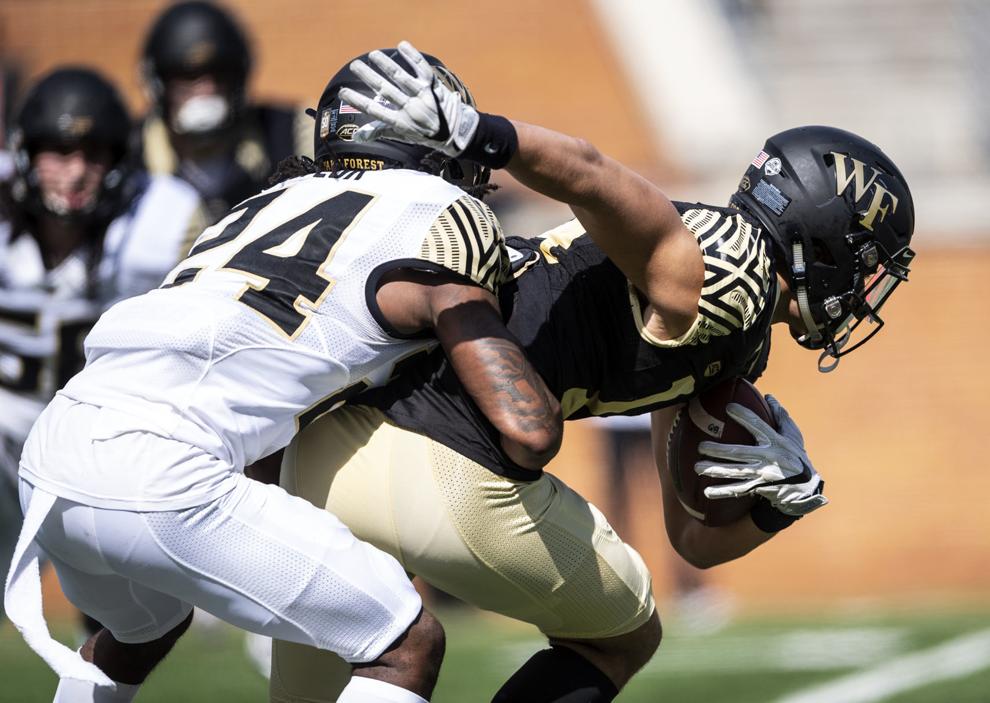 WFUSpring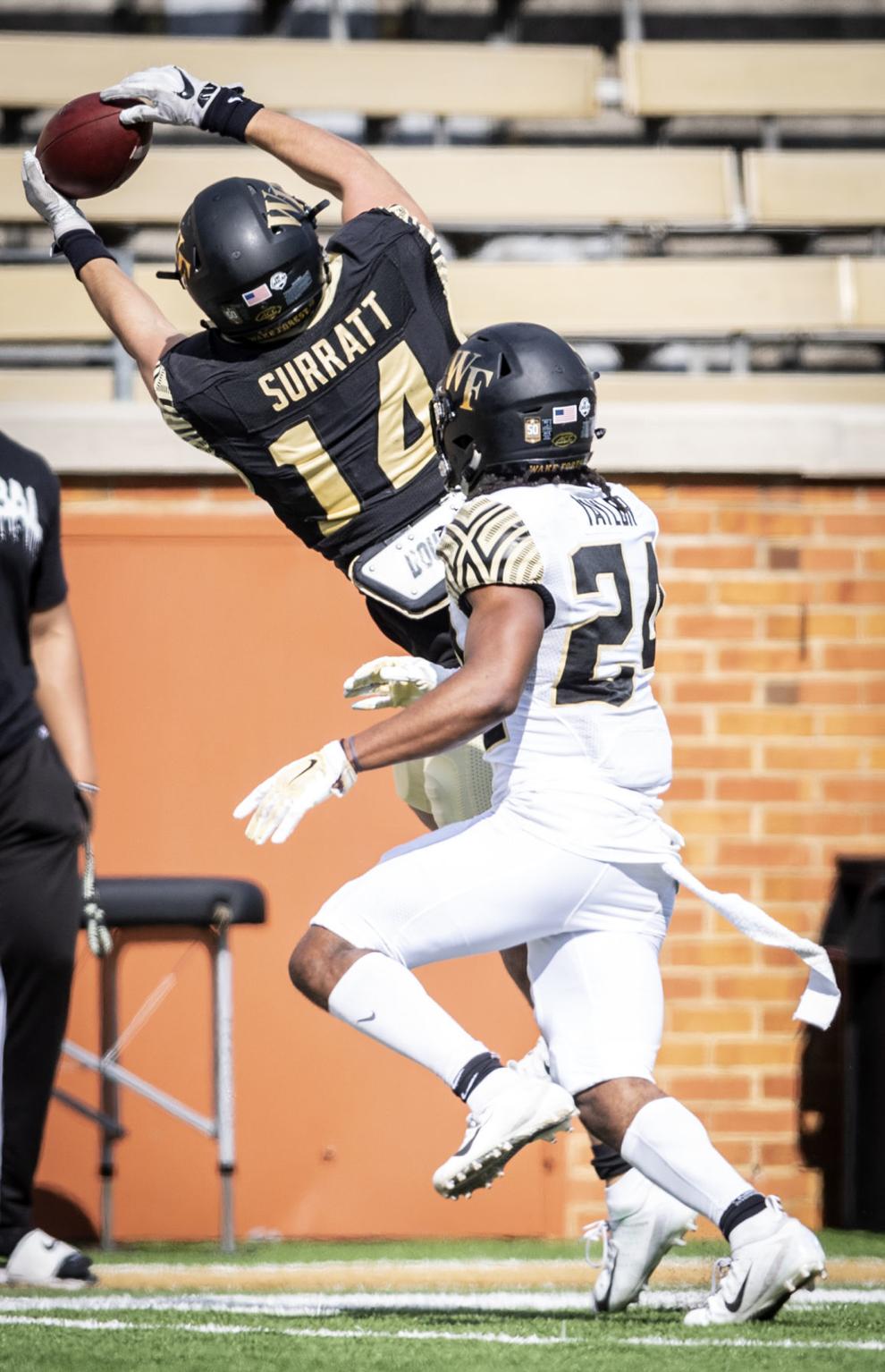 WFUSpring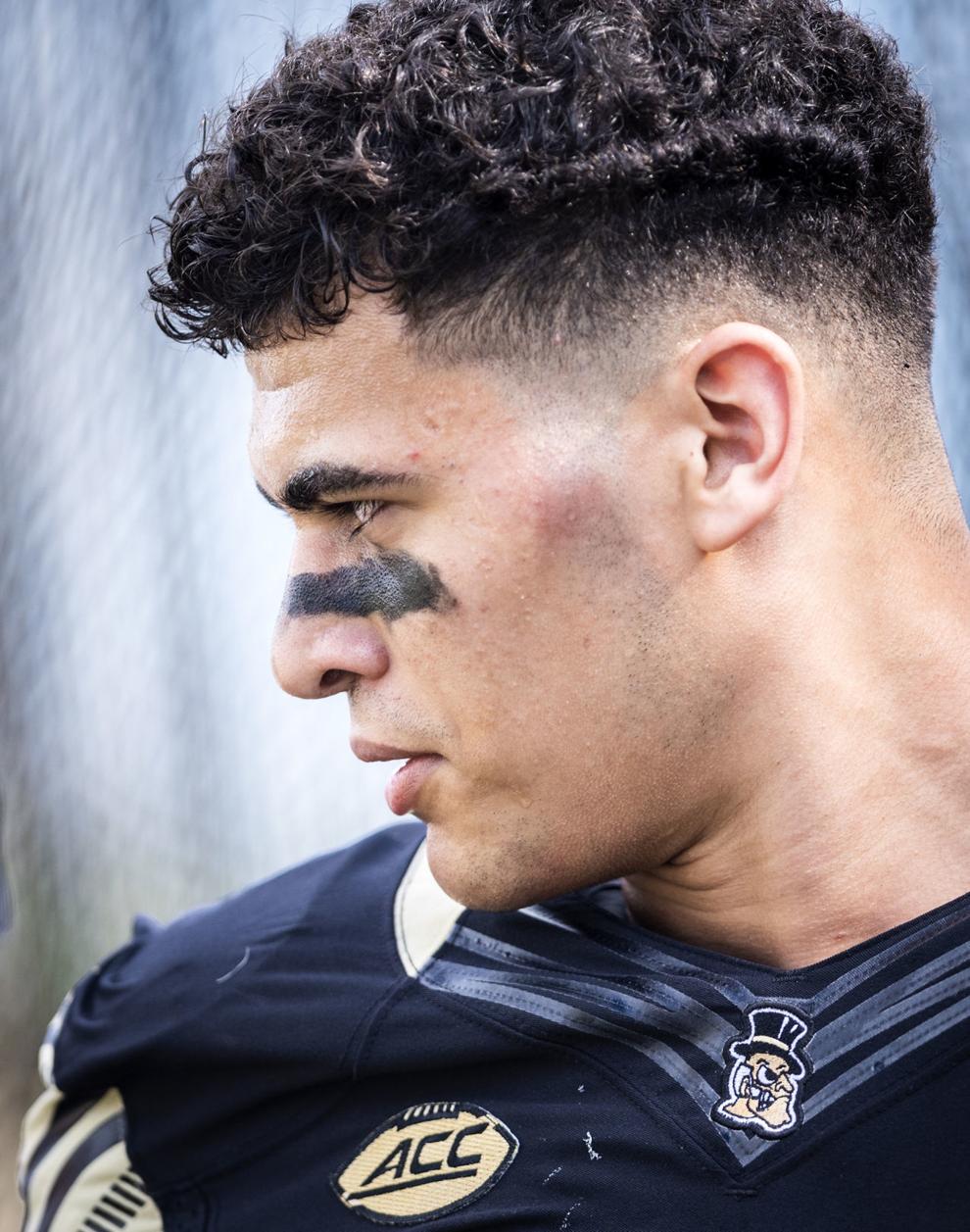 Wake Forest football practice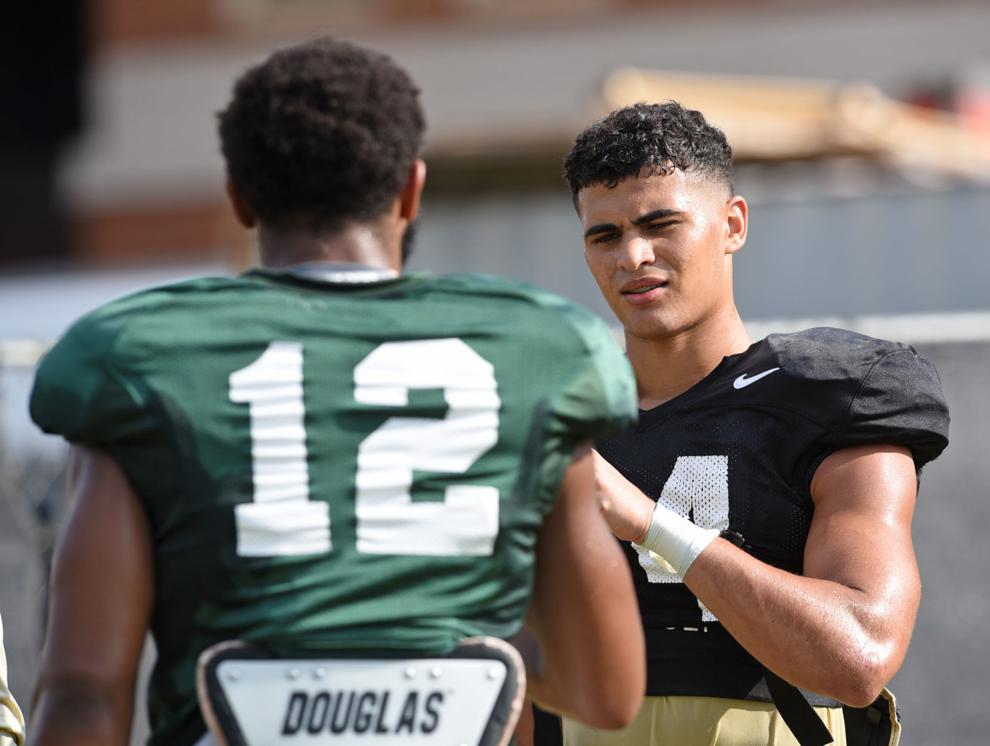 Wake Forest Florida State football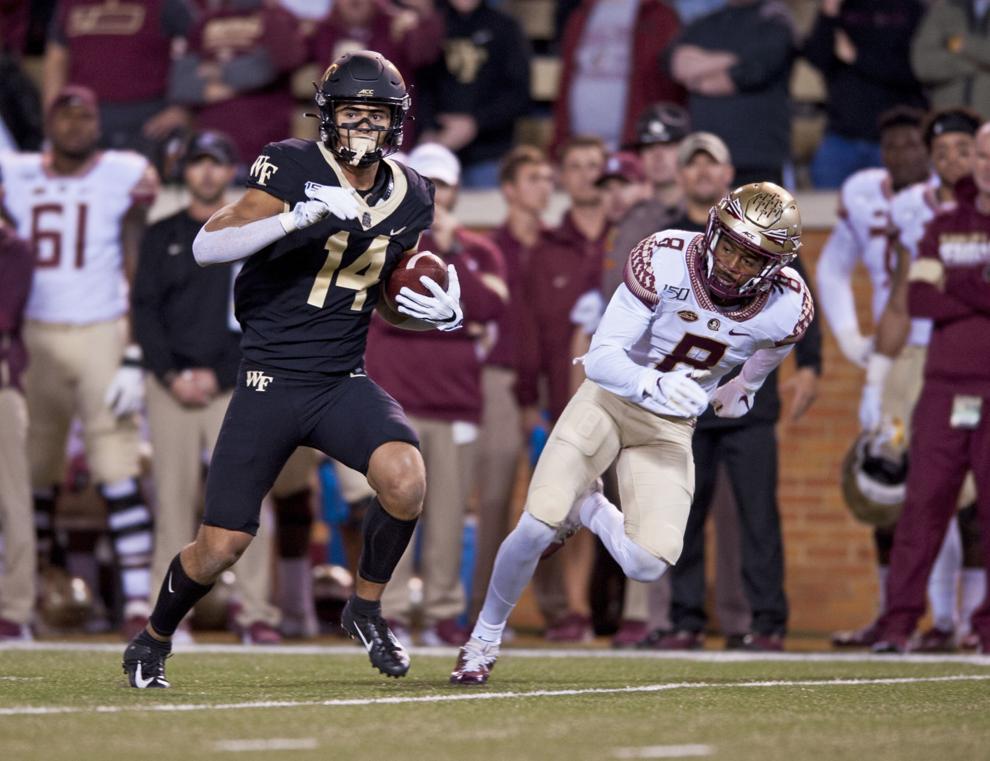 Wake Forest Florida State football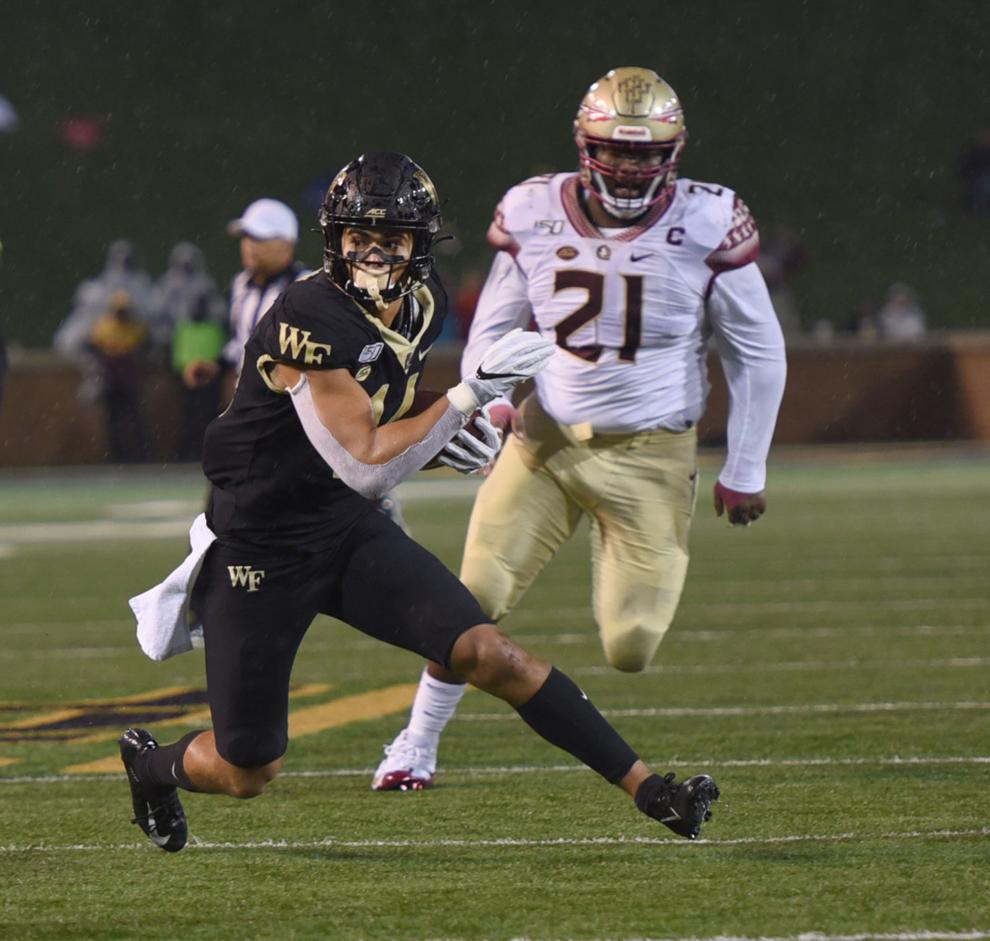 XX HIDE VERTICAL GALLERY ASSET TITLES –