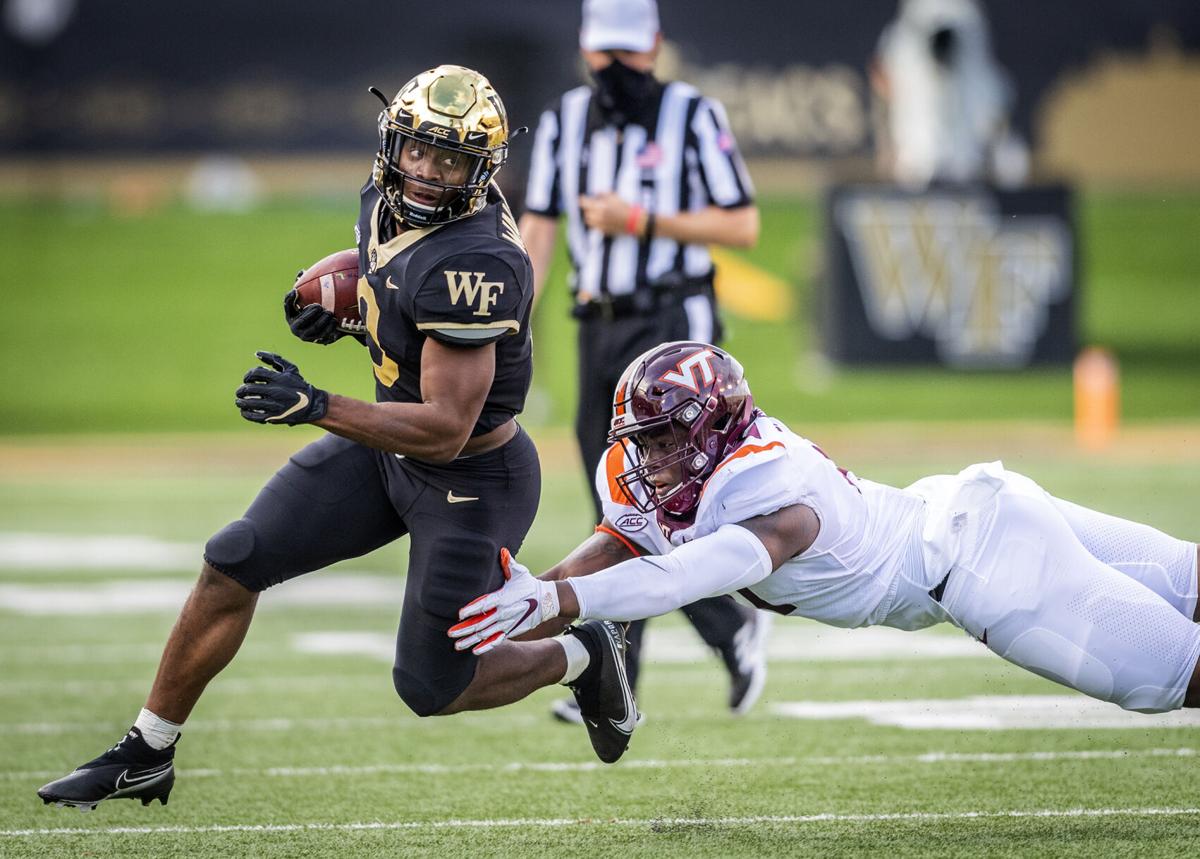 A lot can go wrong when a football team hasn't played, or even practiced much, in a 28-day span, but that's what Wake Forest is dealing with this week.
The Deacons (4-3) resumed practice over the weekend and are expected to play at Louisville on Saturday, but they'll do so without their top running back, Kenneth Walker III, who has opted out of the rest of the season because of COVID-19 concerns.
Coach Dave Clawson confirmed the news on Tuesday afternoon, and the sophomore announced it through Twitter.
"We've had players make that decision and change their mind," Clawson said, "but at this point, Kenneth, with concerns with COVID, has decided he won't play again this year."
Walker, who is not yet eligible for the NFL Draft, has said he will return for the spring semester, Clawson said.
Walker leaves this season as the Deacons leader with 579 rushing yards and 13 touchdowns, just two away from the school record shared by Brian Piccolo (1964) and Larry Russell (1971). Walker's decision will mean more carries for East Forsyth graduate Christian Beal-Smith and possibly more for fellow Eagle and freshman Ahmani Marshall.
"Christian will get some more carries instead of splitting (the carries) throughout the game," Clawson said of his offense, which is averaging 39.3 points per game. "But Justice Ellison (a freshman) has been practicing really well and we expect him to get some carries and play him well. And Ahmanti Marshall is starting to get some reps….The offense won't change, obviously, Kenneth is extremely talented and will miss him, but Christian has had a really good year and we're excited to see what Justice and Ahmani can do."
Saturday's game will be the Deacons' first since a 59-53 loss to North Carolina on Nov. 14 because of COVID-19 issues and several football injuries. The Deacons are finally as close to 100 percent as they are going to get.
Quarterback Sam Hartman, who has quietly put together an outstanding season, says it's been weird having six weekends off since the season started Sept. 12 against Clemson.
"It's definitely been different and we are kind of calling it the All-Star break," Hartman said of the four weeks between games. "We had a little time off and we're trying to get the rust off. Normally, you get one or two bye weeks and you still get after it in practice during those weeks, so being put on pause is a little different.
"Guys are just happy to be playing football again."
Clawson's team has had two good rounds of COVID-19 testing Sunday and Tuesday and will have to go through one more round of testing on Thursday before they travel on Friday to Louisville.
Beal-Smith's fumble in the N.C. State loss on Sept. 19 is the Deacons' offense's only turnover in seven games. Hartman has not thrown an interception in his last 234 attempts, dating to last season, and in the loss to Carolina he surpassed 4,000 career yards to pass Norm Snead (1958-60) and become the 12th player in school history to achieve the milestone.
Hartman, a redshirt sophomore, says the offense's timing Saturday will be important with so much time off.
"When you are running an offense and you've been off for so long, you never know what can happen," Hartman said. "We're firing pretty well right now, and I feel I haven't missed any steps with our guys."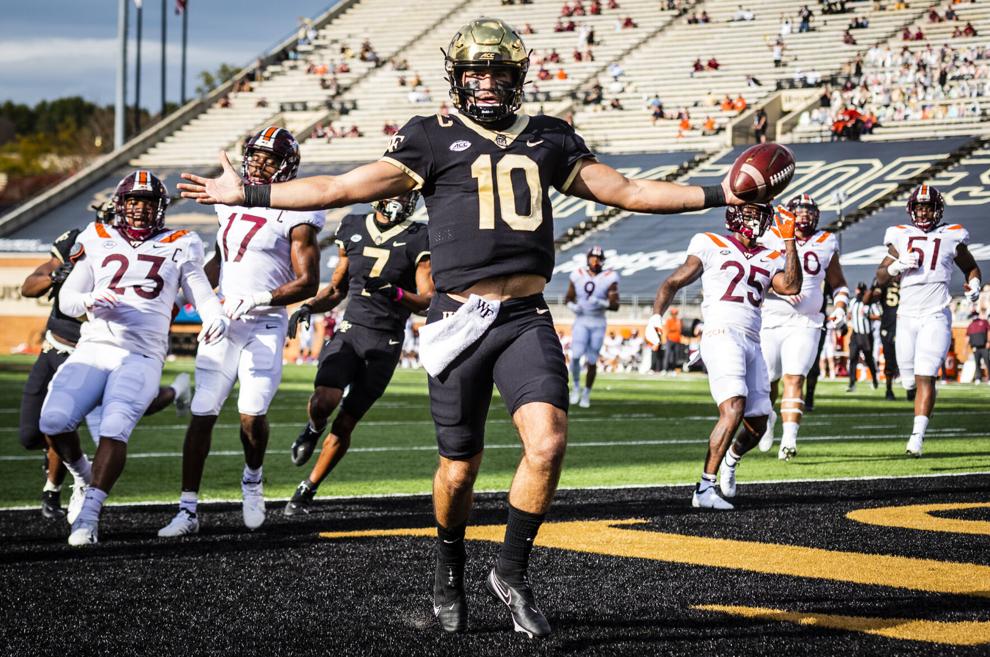 Wide receiver Jaquarii Roberson, Hartman's top target who is having a career year, said the timing is in place in the three practices since Wake has returned.
"I could tell it's been a little time," Roberson said. "But a couple of practices back and it's been the same thing and he's making accurate throws and passes down the field, and it's back to normal."
Roberson said he had his doubts that the Deacons would play again, but now he's more optimistic after three straight days of practice.
"Since we got back together as a team on the practice field it's back to normal," Roberson said. "We are comfortable now and it was hard not playing for three weeks or whatever, but we are back out there together."
Defensively, the Deacons will welcome back safety Luke Masterson, who has missed a large chunk of the season with a foot injury. He warmed up in the Carolina game but never got in.
"I'm ready to play, and I'm looking forward to it," Masterson said.