Wake Forest will celebrate its next hall of fame class on Friday with five new inductees.
"We are excited to celebrate this year's diverse group and welcome them into the Wake Forest Sports Hall of Fame," said Dr. Peter Brubaker, chairman of the school's hall of fame selection committee. "Each of these inductees has made a lasting impact on Wake Forest athletics and our university community."
The newest class, which was announced in late August, includes former All-American linebacker Aaron Curry. Also named were 2007 NCAA men's soccer national champion Sam Cronin; Cory Parr, the 2008 ITA national indoor double tennis champion; academic all-American soccer player William Hesmer; and six-time all-American track athlete Nikeya Green.
Cronin, a 2005 graduate of Mount Tabor, moved with his family to Winston-Salem when he was in sixth grade. He later signed with Wake Forest out of high school and was a big part of Coach Jay Vidovich's team that won the national championship and was part of a team that went to four straight College Cups, which is the soccer version of the Final Four.
"This is a huge honor for me and really it's a reflection of our team and what we accomplished," said Cronin, who after an 11-year MLS career now sells commercial real estate in Raleigh. "Wake Forest was such a big part of my life, and I view it through a personal lens of four years and what it did for me to help my pro soccer career but even beyond that it set me up for life."
The class will be recognized in a private ceremony at the Sutton Student Center on campus on Friday night.
Here are each athlete's highlights: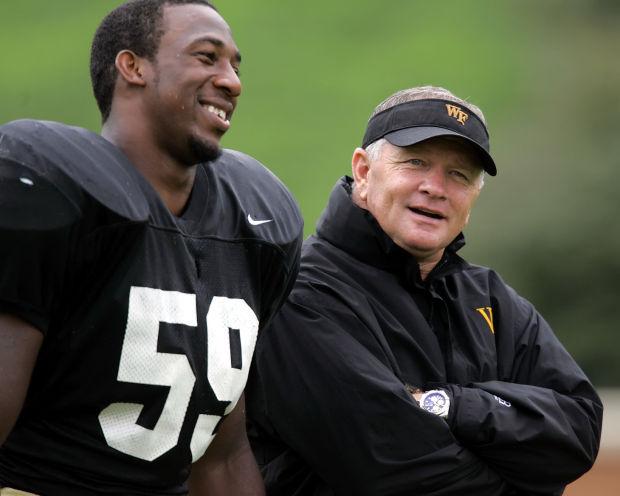 Aaron Curry
He was the highest defensive draft pick in Wake Forest history, going No. 4 overall in the 2009 NFL Draft … Butkus Award winner (2008) … Lott IMPACT Trophy finalist (2008) … Wake Forest Football Most Valuable Player (2008) … First-Team All-American by ESPN, Pro Football Weekly and Sports Illustrated (2008) … Second-Team Freshman All-American (2005)… ACC All-Freshman Team (2005) … 2006 ACC Champion … Ranks No. 10 in program history in career tackles (332) … Finished his Wake Forest career ranking 16th in ACC history in tackles (331) … Started three-straight bowl games … Highest Wake Forest defensive selection in the NFL Draft, being picked by the Seattle Seahawks No. 4 overall in 2009.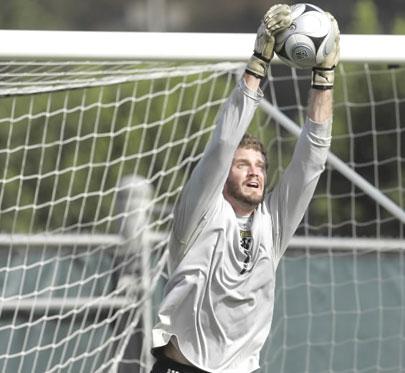 William Hesmer
Two-time first-team All-American (2002, 2003) … Academic All-American (2003) … Two-time All-South Region selection (2002, 2003) … Two-time first-team All-ACC selection (2002, 2003) … Second-team All-ACC selection (2001) … ACC All-Tournament Team (2000) … Ranks third in program history in career goals against average (0.82) … Also ranks No. 10 in ACC history in career goals against average … Ranks fifth in program history in save percentage (.802) … Ranks eighth in program history in career saves (201) … His 0.65 goals against average in 2002 ranks fifth in a single-season in program history … Also led the ACC in goals against average that season … Selected in the second round of the 2004 MLS SuperDraft by the Kansas City Wizards.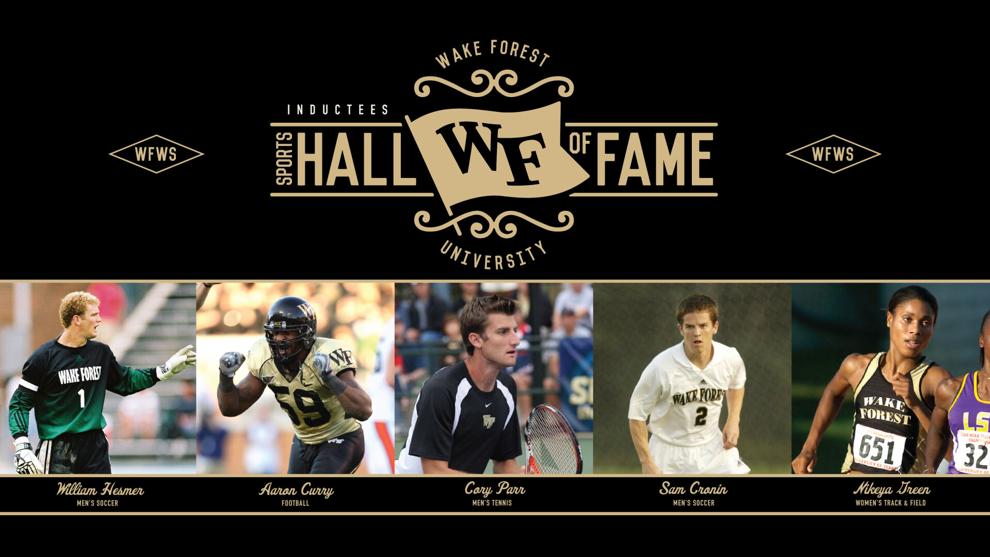 Nikeya Green
Six-time All-American (outdoor 800 meters in 2002, 2003, 2004; indoor 800 meters 2002) … Earned All-America honors as a member of the fourth place Distance Medley Relay team at the 2001 NCAA Indoor Championship … ACC Champion in the 800 meters both indoors and outdoors in 2004 … Earned five All-ACC honors (2002 indoor, 2003 indoor, 2004 indoor, 2003 outdoor and 2004 outdoor) … Placed second in the 800 meters at the 2001 USA Junior National Championships, earning junior All-America honors and a spot on the U.S. Junior National Team… Holds the outdoor school record in the 800 meters at 2:04.46 and the indoor record at 2:05.31.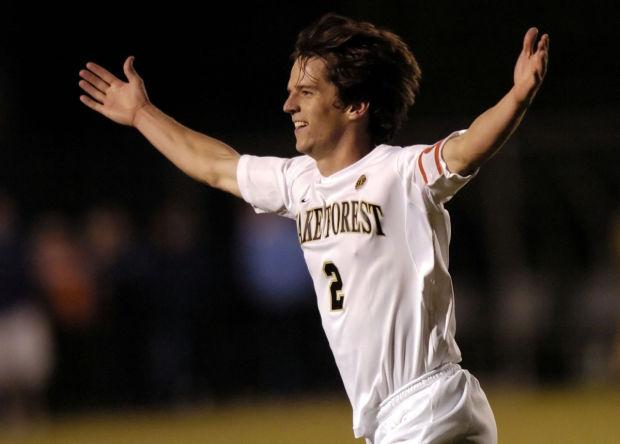 Sam Cronin
Led the Demon Deacons to three-straight College Cup appearances, including their first national title in 2007 … As a senior, finished in the top-three for the MAC Hermann Trophy for the National Player of the Year … Senior CLASS Award winner (2008)… Holds Wake Forest record for games played and games started (98)… First team All-ACC (2007, 2008) … NSCAA All-American (2008) … NSCAA second team All-American (2007) … Soccer America First Team MVP (2007) … All-South Region (2006-2008) … ACC All-Tournament team (2006, 2007)…ACC All-Academic team (2006) … All-ACC Freshman team (2005) … Finished his Wake Forest career with 17 goals, 19 assists, 53 points and four game-winning goals … Ranks 19th in school history in points, 22nd in goals and 19th in assists … School record 98 games started … Selected second overall by Toronto F.C. in the 2008 MLS Draft … In 2009, he was called up to the United States National Team and he earned two caps in the Gold Cup against Haiti and Mexico … Played 11 years in the MLS.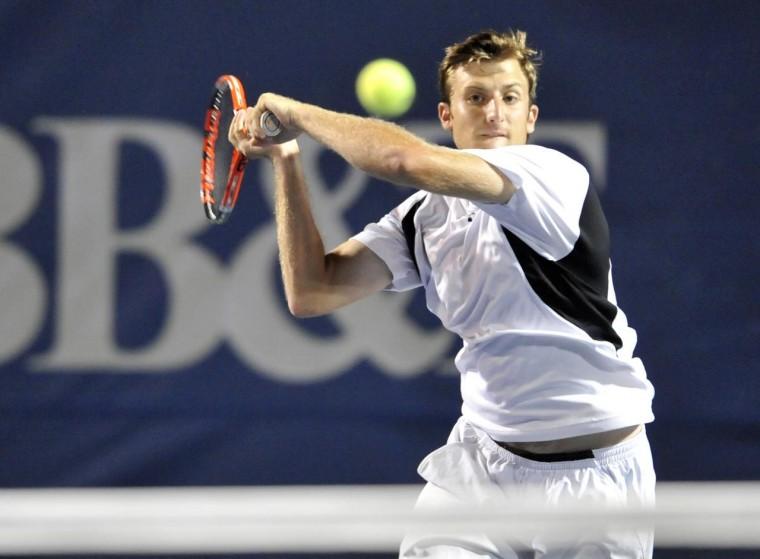 Cory Parr
ITA National Indoors Double Championship (2008) … Two-time ITA Doubles All-American (2008-09)…ITA Singles All-American (2009)…Three-time All-ACC selection (2007-09) … All-ACC Academic Team selection (2008) …ACC Player of the Week (3/31/09) ...Two-time team leader in singles victories (2008-09) … Ranks third in program history in career solo victories (114) … Ranks second in program history in career doubles victories (108).